Square Brussels Convention Centre
The former convention centre, in the heart of Brussels, has been totally renovated and remodelled in order to provide optimal comfort and a better connection with the city. MIPIM 2010 special jury award.
Information Sheet
Renovation/Transformation Square Brussels Convention Centre www.square-brussels.com
Location Brussels, Belgium.
Project Cost 50 million € for the renovation of existing rooms as well as the enlargement, improvement and transformation of entire facility.
Time Frame Feasibility study: 2002. Design: 2003-2006. Construction: 2007-2009. Opening: September 2009.
Owner SA Palais des Congrès, and Régie des Bâtiments, and Ministère de la Communication et de l'Infrastructure.
Architect(s) Michel Verliefden, A.2R.C., Brussels www.a2rc.be
Seat Count A 1 200-seat main congress room, a 500-seat room, a 300-seat room, a 150-seat room, twelve 50-seat rooms, offices, restaurant, cafeteria, exhibition space. Total area 25 000 m².
Uses Congress center, additional use for concerts and exhibitions.
Services Room acoustic, room design, acoustic isolation and noise and vibration control.
Team Eckhard Kahle, Project Manager, Nathalie Faillet, Yann Jurkiewicz, Kahle Acoustics.
1/9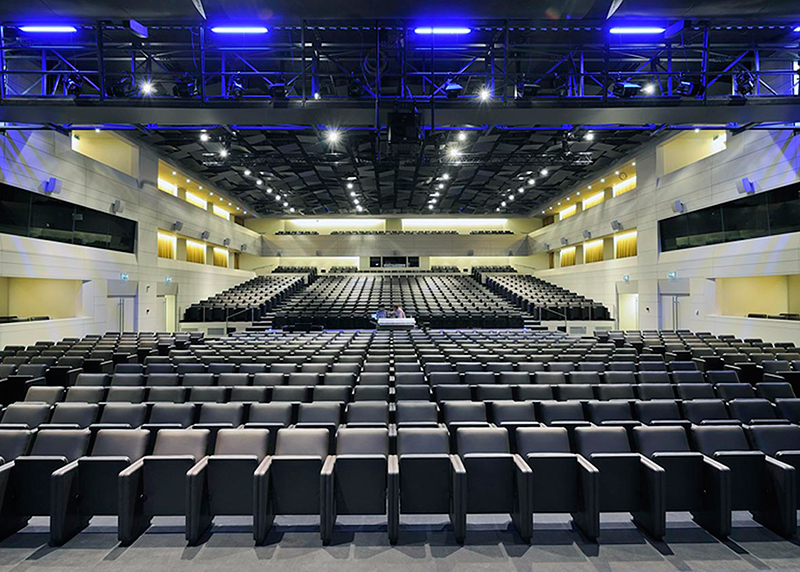 1 200-seat Gold room.

Photo © Kahle Acoustics
2/9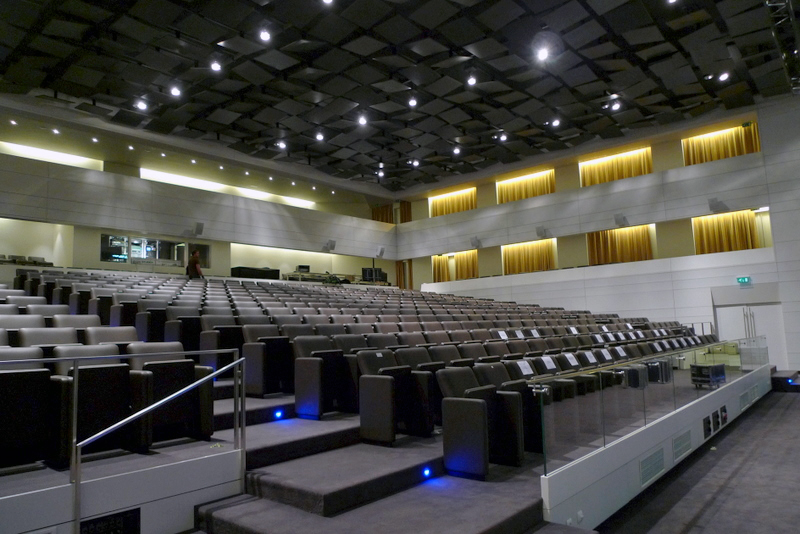 1 200-seat Gold room, formerly known as Salle Albert I.

Photo © Kahle Acoustics
3/9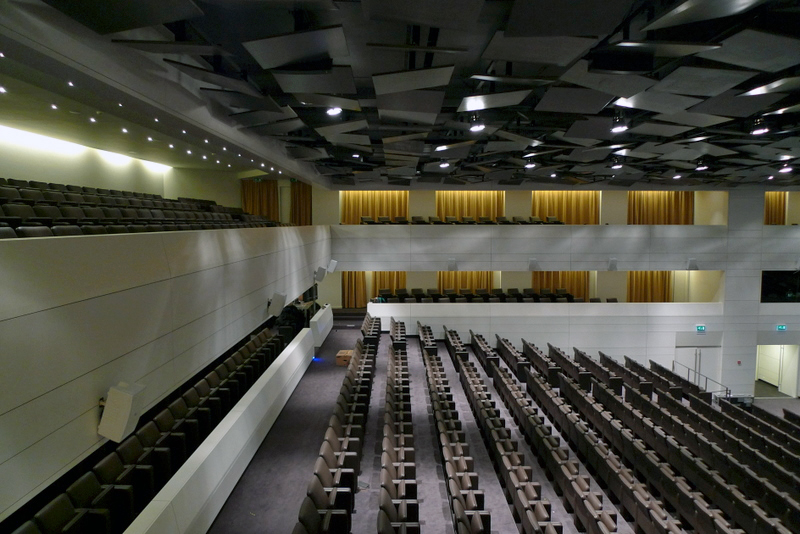 1 200-seat Gold room, formerly known as Salle Albert I.

Photo © Kahle Acoustics
4/9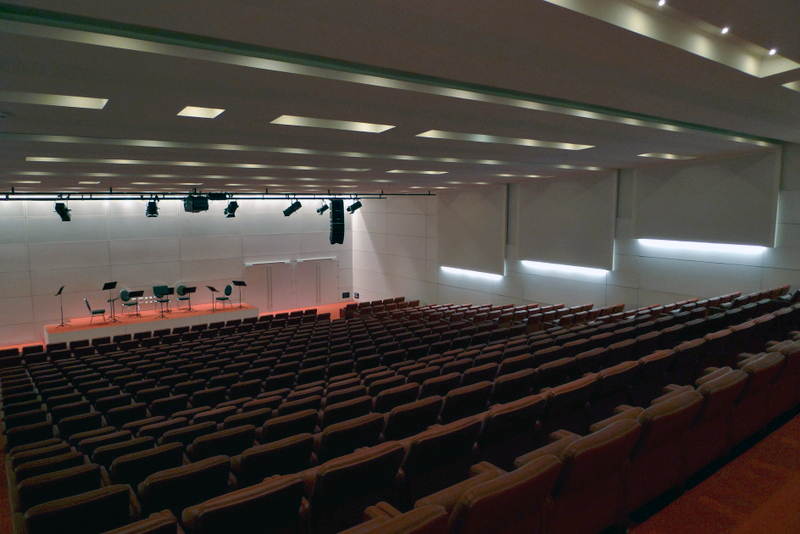 500-seat Copper room.

Photo © Kahle Acoustics
5/9
300-seat Silver room, formerly known as Salle Benelux.

Photo © Kahle Acoustics
6/9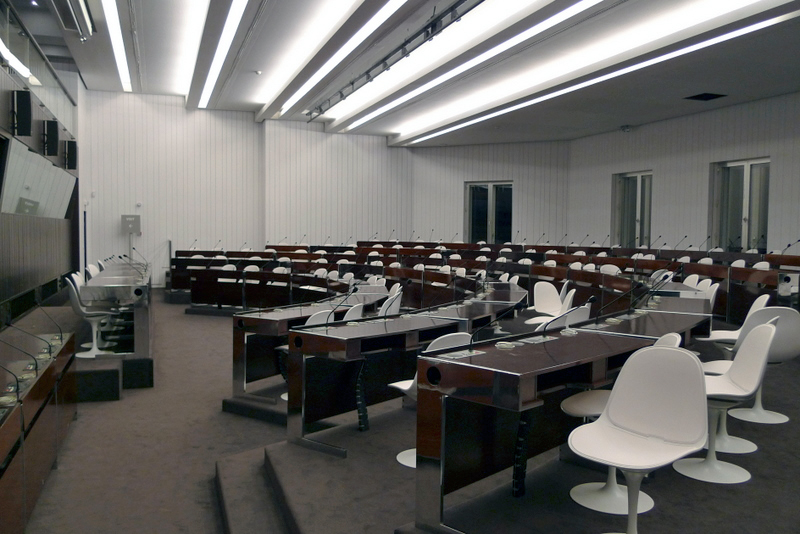 The Arc room with 150 seats, formerly known as Salle Mont des Arts.

Photo © Kahle Acoustics
7/9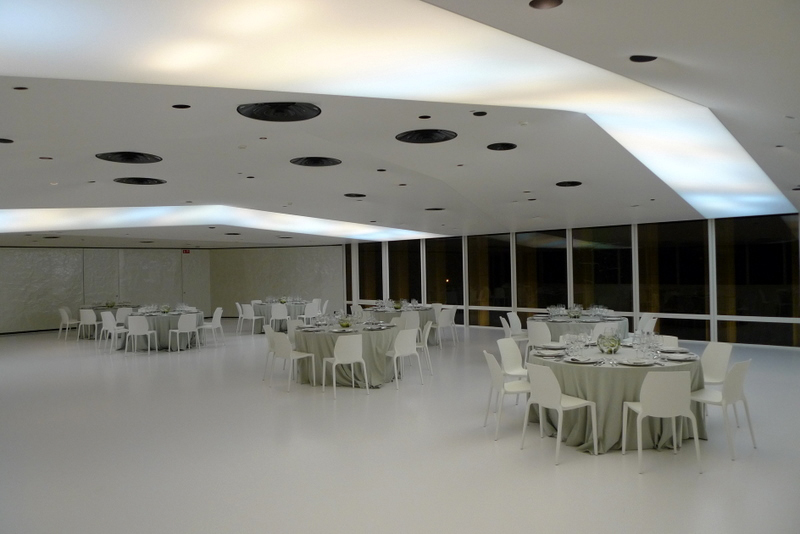 Restaurant with panoramic view over the city of Brussels.

Photo © Kahle Acoustics
8/9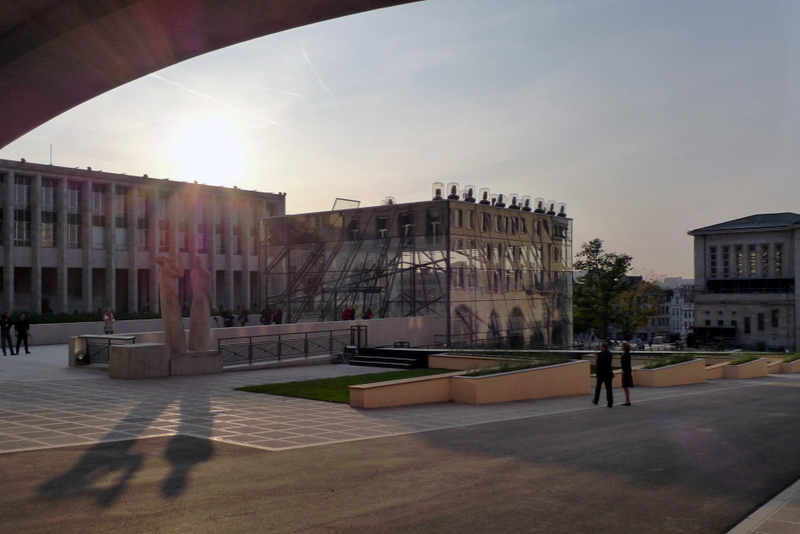 The Square Brussels Convention Centre.

Photo © Kahle Acoustics
9/9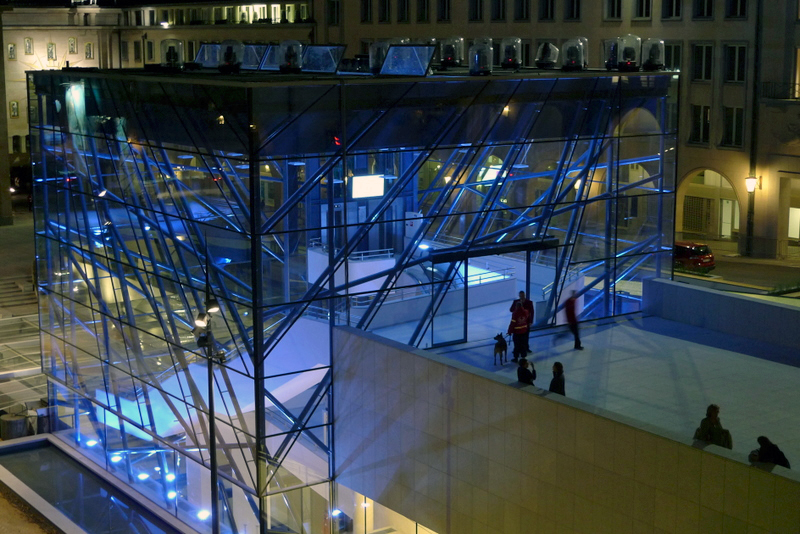 Upper entrance of the Square Brussels Convention Centre.

Photo © Kahle Acoustics