Theater de Oranjerie, Roermond
The hall of Theater De Oranjerie in Roermond is going through a major renovation since its inauguration in 1974. This renovation consists of increasing the hall volume, of adding floor lifts with a new seating arrangement and of adding variable acoustics. The hall will then accommodate corporate events along with cultural performances. Furthermore, Roermond wants to play a role as a center for wind orchestras.
Information Sheet
Renovation Theater de Oranjerie www.theaterroermond.nl
Location Roermond, Netherlands.
Project Cost 8 million €.
Time Frame Design: 2021. Construction: 2021-2023. Opening: 2023.
Owner Theater de Oranjerie.
Architect(s) Quant Architectuur BV, Netherlands www.qmvh.nl
Theatre Planner(s) Stapotech BV, Belgium www.stapotech.be
Seat Count A 798-seat hall of 650 m² SHON. Total gross floor area of the building: 2 000 m² SHON.
Uses Theater, amplified performances, wind bands, symphonic music.
Services Acoustic consultancy, interior design optimisation and variable acoustics (both architecturally as electro acoustically).
Team Cees Mulder, Thomas Wulfrank, Kahle Acoustics. • Elma Phaff, Ruisadvies (building acoustics/building physics).
1/7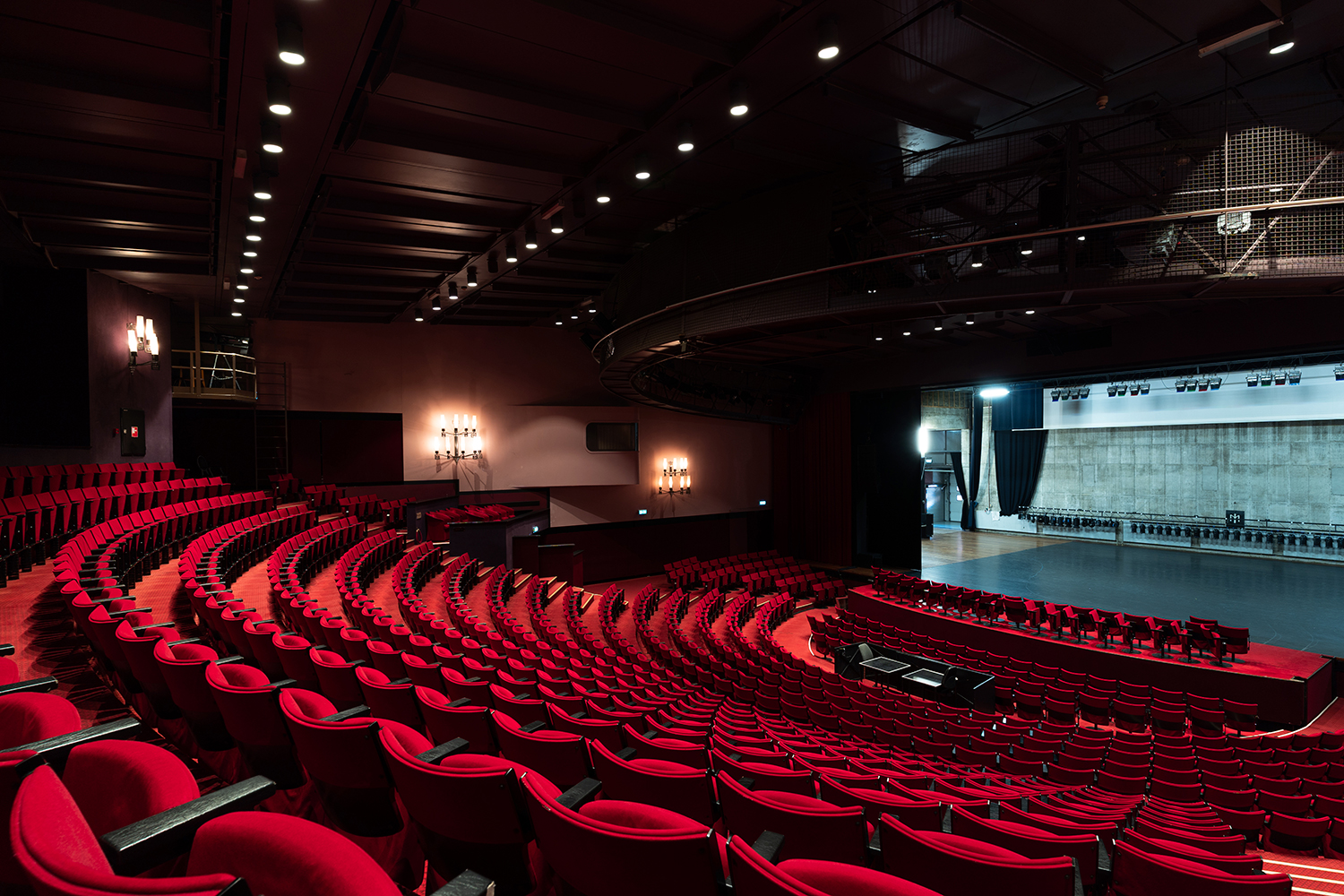 The actual 798-seat hall.

Photo © TheaterHotel De Oranjerie
2/7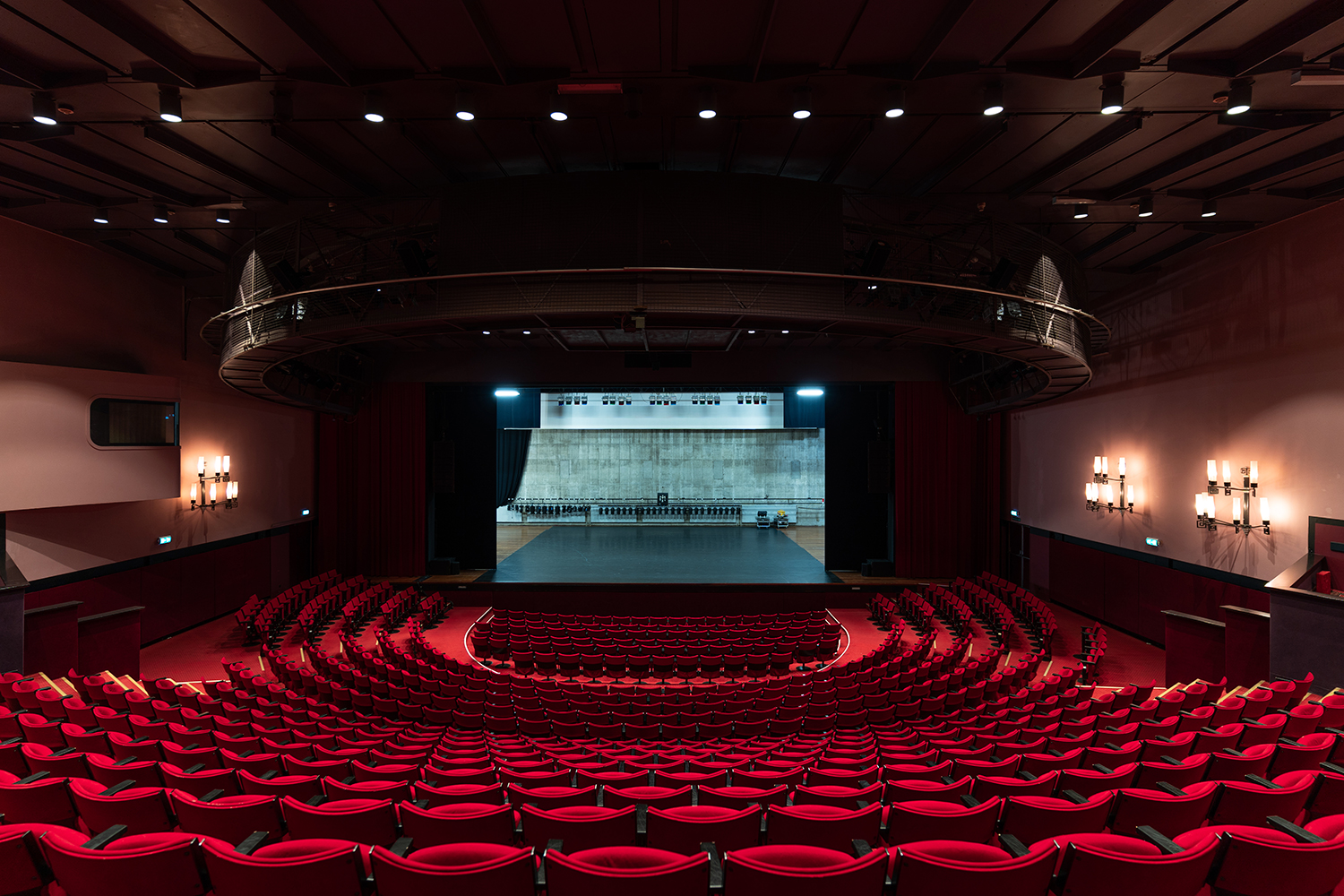 The actual 798-seat hall.

Photo © TheaterHotel De Oranjerie
3/7
The actual 798-seat hall as seen from the stage.

Photo © TheaterHotel De Oranjerie
4/7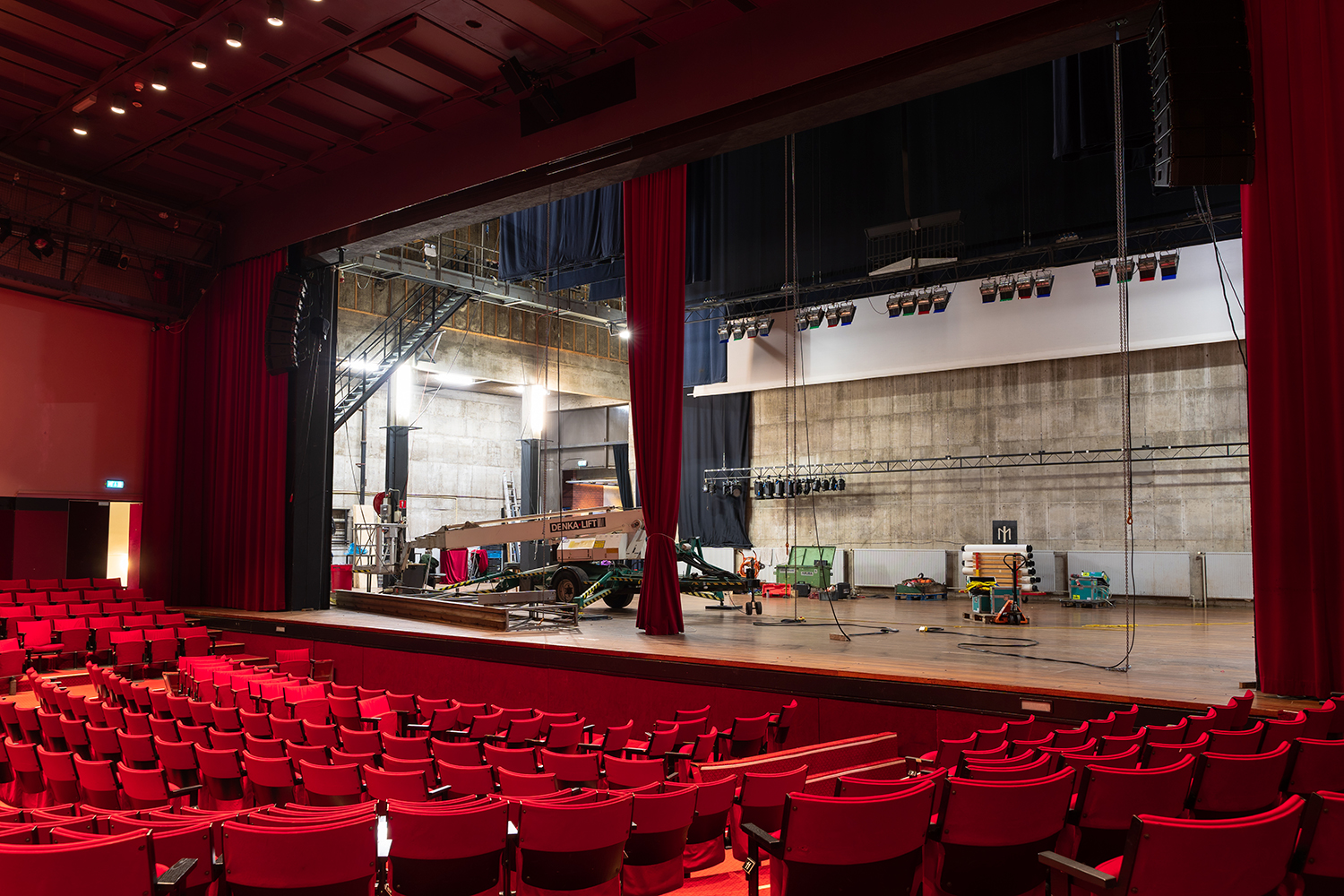 View from the auditorium of the ongoing renovation of the stage.

Photo © TheaterHotel De Oranjerie
5/7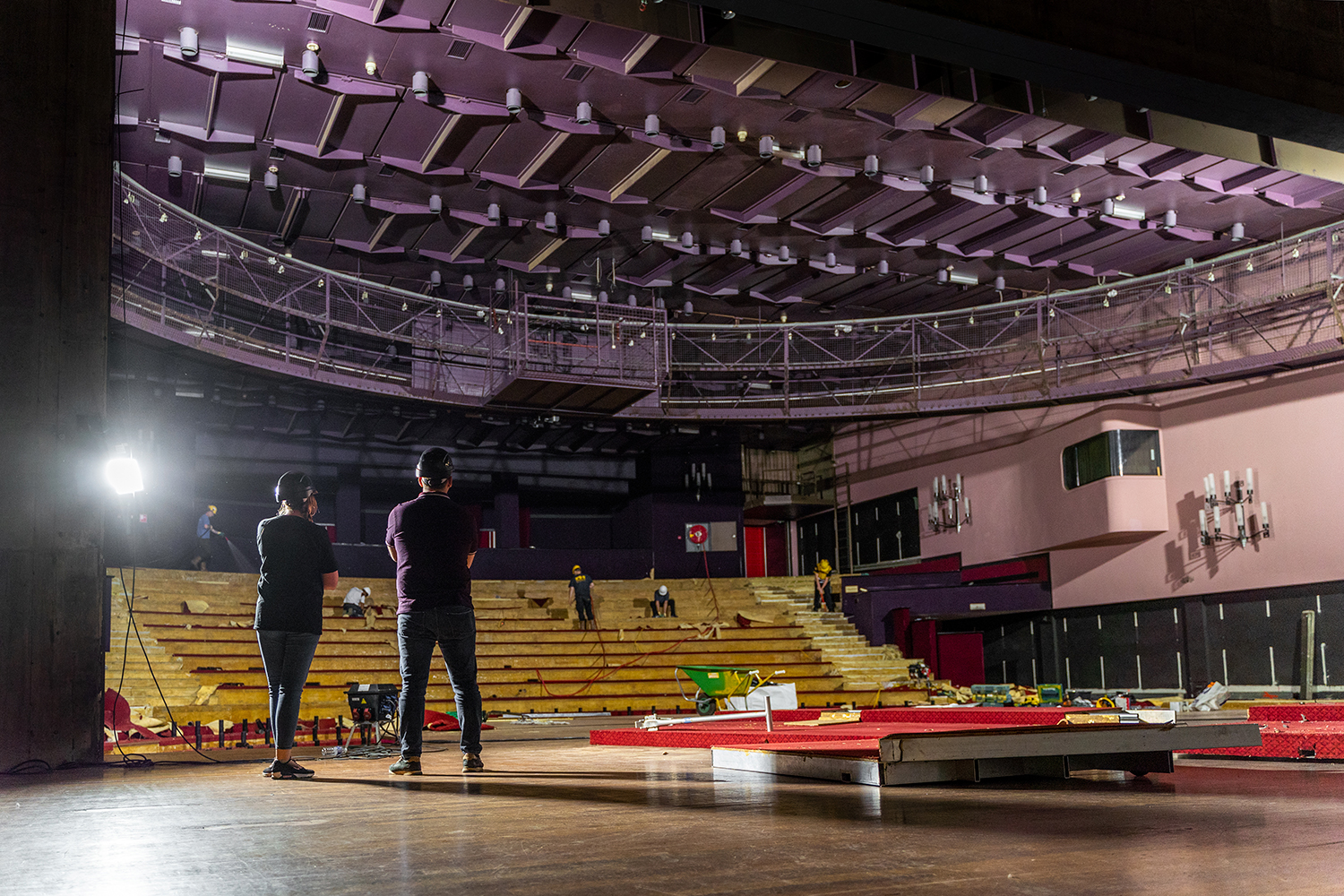 Seating renewal in progress, as seen from the stage.

Photo © TheaterHotel De Oranjerie
6/7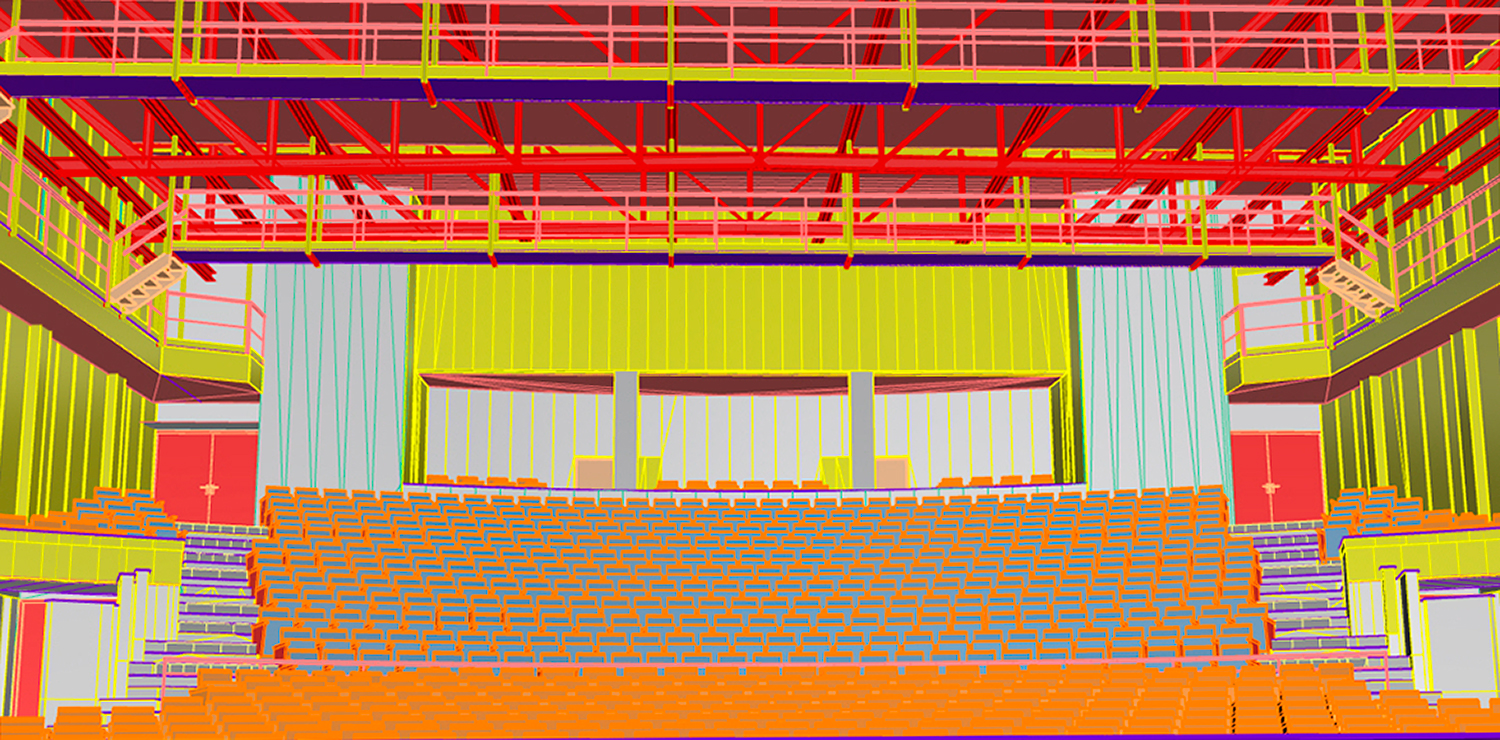 3D of the new situation with enlarged room volume and new wall construction designed by Kahle Acoustics.

Rendering © Kahle Acoustics
7/7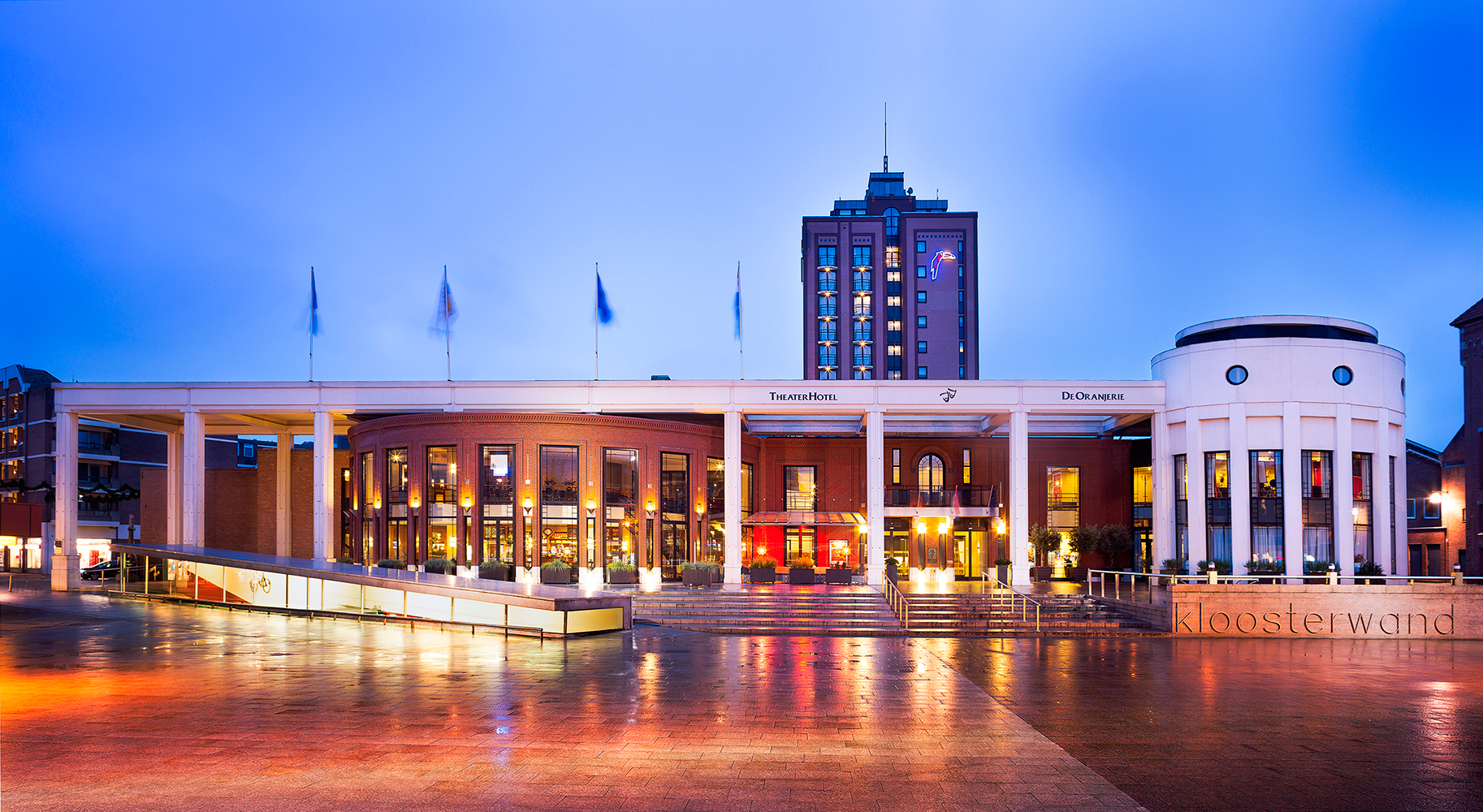 The TheaterHotel De Oranjerie in Roermond.

Photo © TheaterHotel De Oranjerie