Victoria Hall, Geneva
The Victoria Hall — dedicated mainly to classical music — is the Orchestre de la Suisse romande's residency. In order to provide better working conditions, the stage has been enlarged and huge rehearsal motorized curtains have been installed. Landmarked building.
Information Sheet
Renovation/Transformation Victoria Hall www.ville-ge.ch/culture/victoria_hall
Location Geneva, Switzerland. Landmarked building.
Project Cost 10 million CHF (approximately 6 million €).
Time Frame Feasibility study: 2004. Design: 2005-2006; Implementation of improvement measures: 2006.
Owner City of Geneva.
Architect(s) SRA Kössler & Morel, Geneva www.sra.ch
Theatre Planner(s) Alexandre Forissier, Pontvolant, Geneva.
Seat Count 1 644-seat concert hall. Total area 4 500 m².
Uses Concert hall for the Orchestre de la Suisse romande, symphony orchestra concerts, chamber music, recitals, some amplified music events, especially jazz and world music.
Services Evaluation of existing condition, proposal for acoustical improvements for on-stage acoustics, noise control for improved ventilation system, post-opening services.
Team Eckhard Kahle, Project Manager, Nathalie Faillet, Kahle Acoustics.
1/9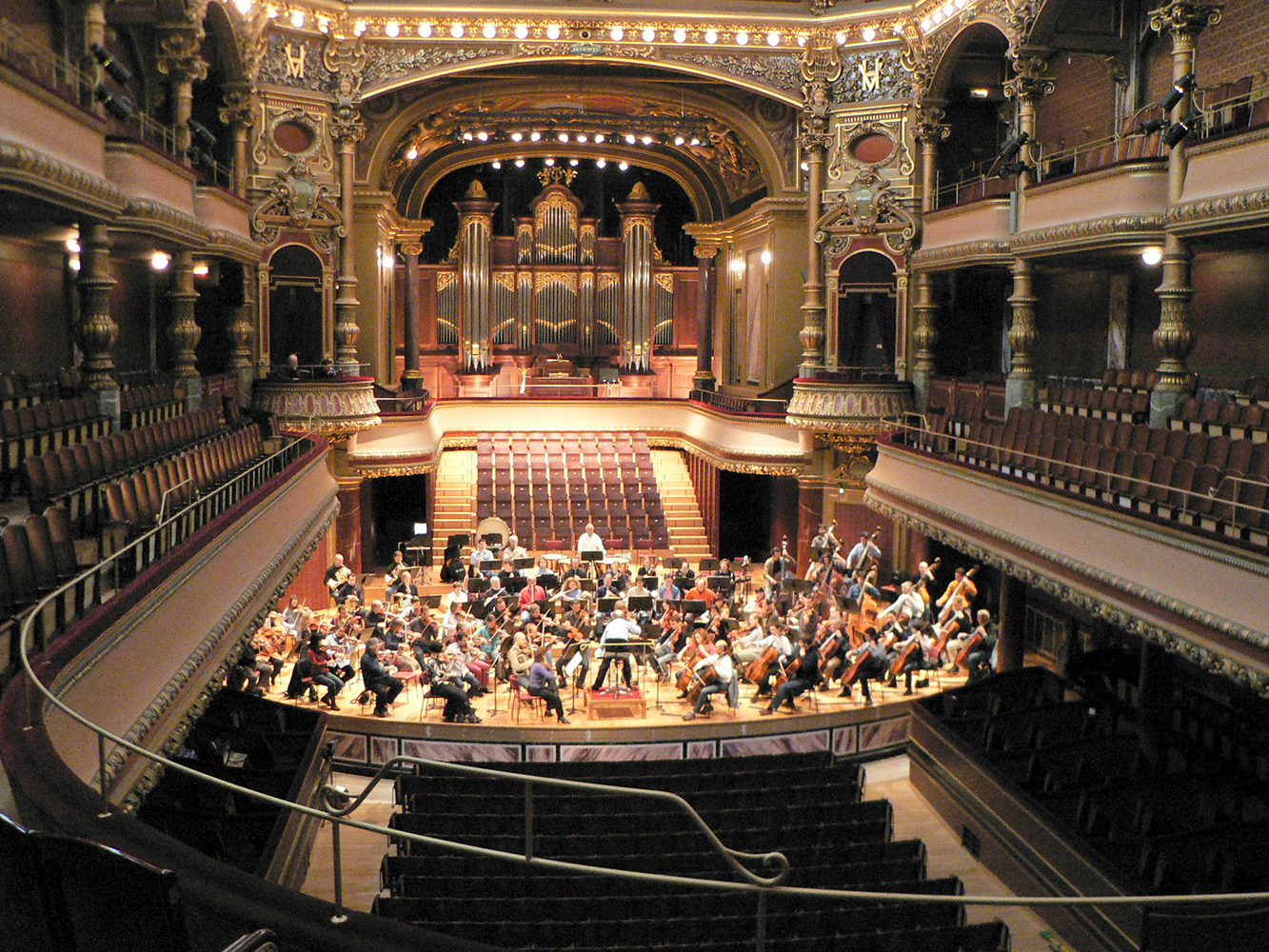 Victoria Hall.

Photo © Kahle Acoustics
2/9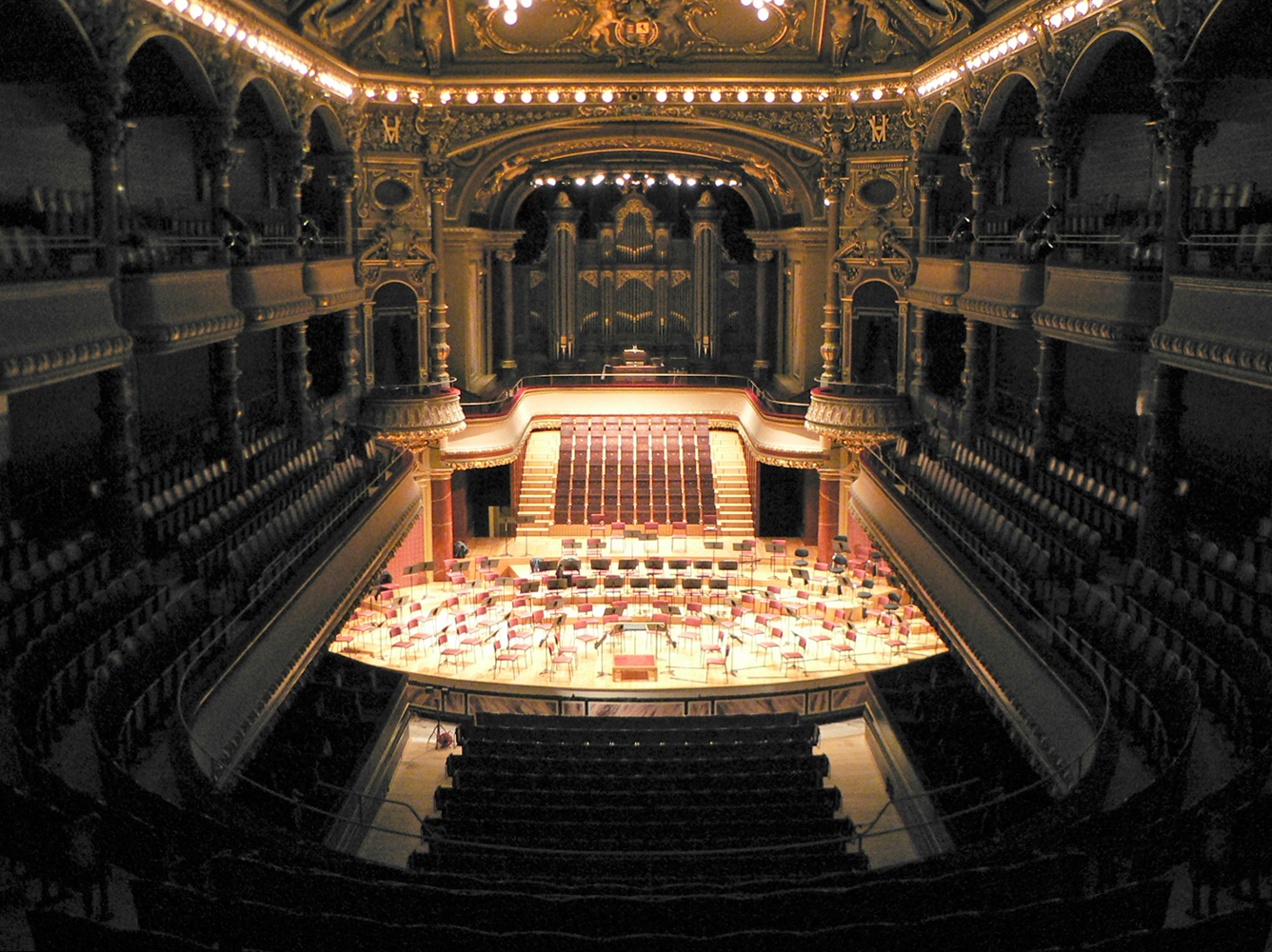 Victoria Hall.

Photo © Kahle Acoustics
3/9
Victoria Hall.

Photo © Kahle Acoustics
4/9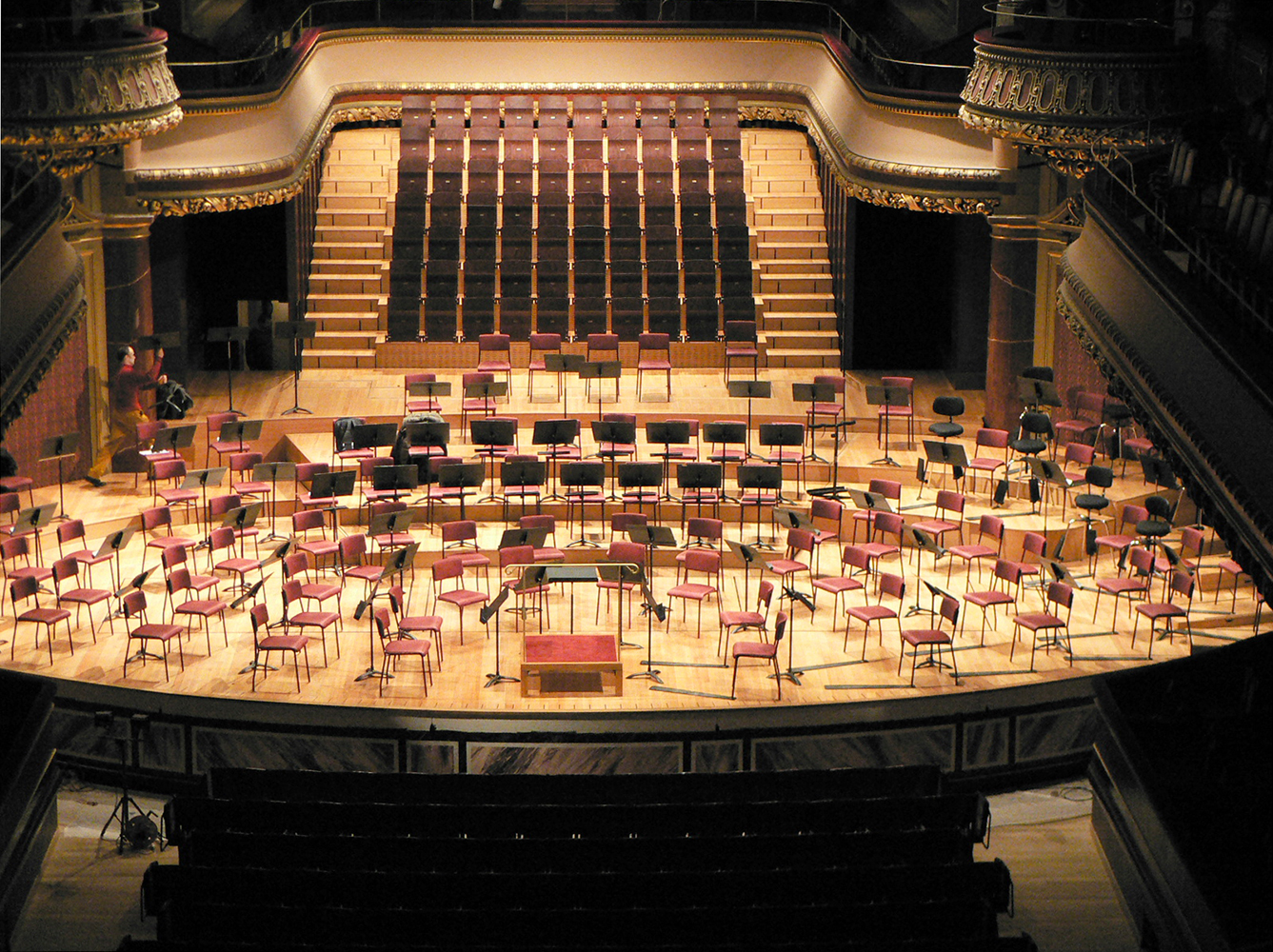 Stage of the Victoria Hall after renovation.

Photo © Kahle Acoustics
5/9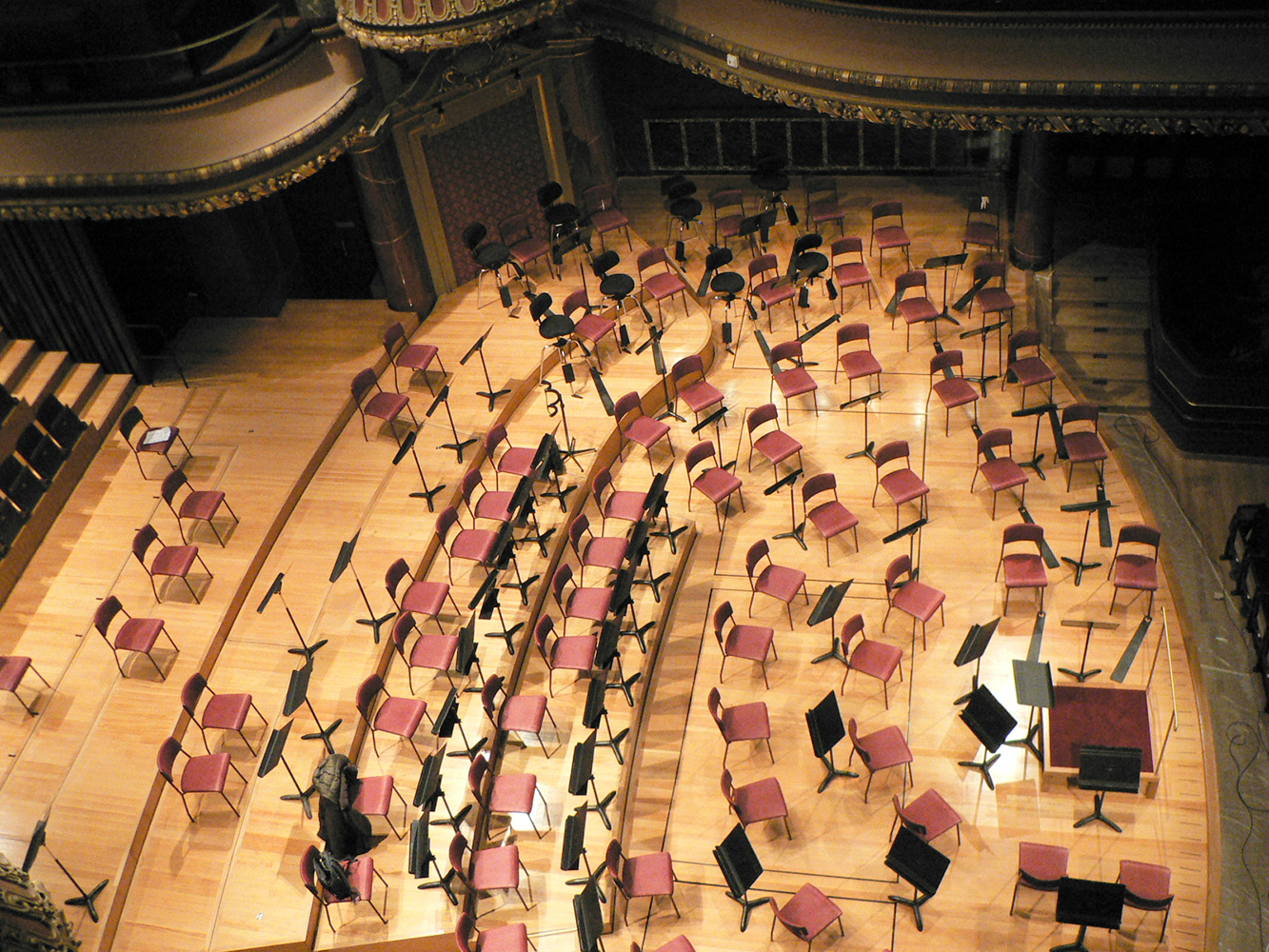 Stage of the Victoria Hall after renovation.

Photo © Kahle Acoustics
6/9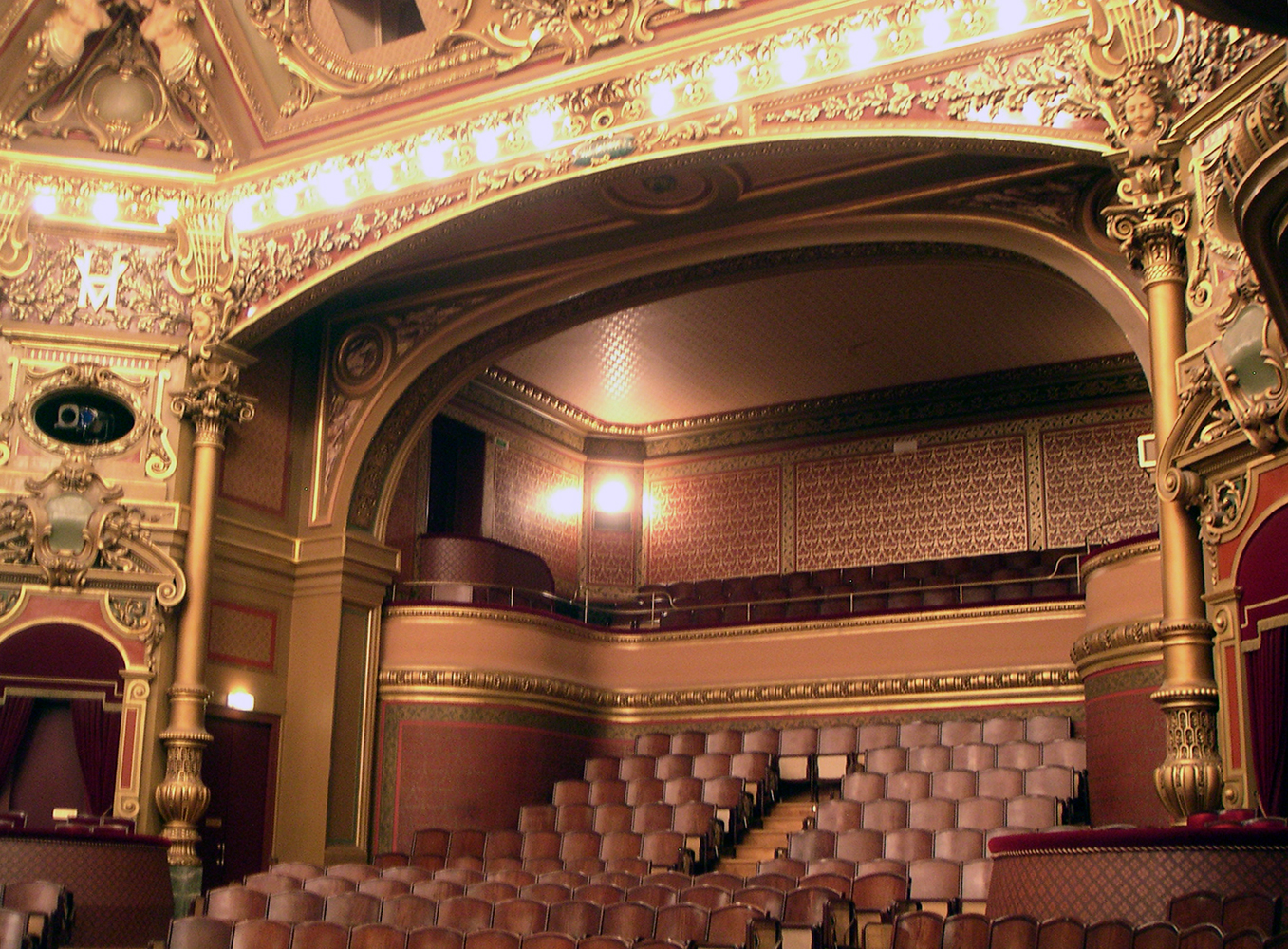 Rear balcony of the Victoria Hall.

Photo © Kahle Acoustics
7/9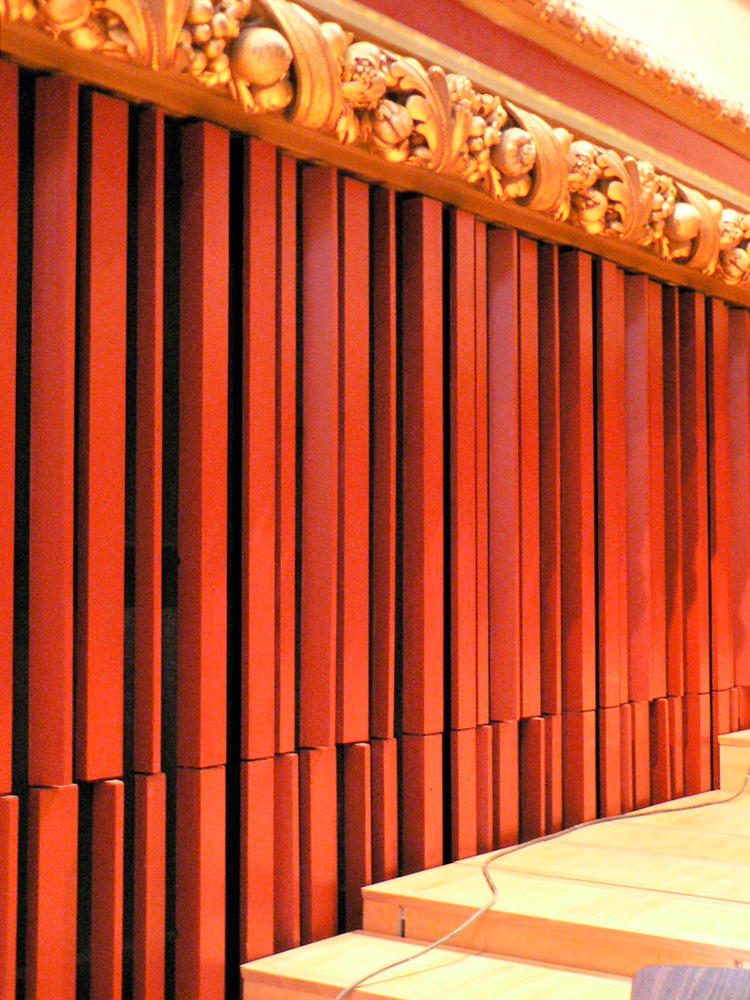 Partially transparent wood screens delimiting the stage laterally.

Photo © Kahle Acoustics
8/9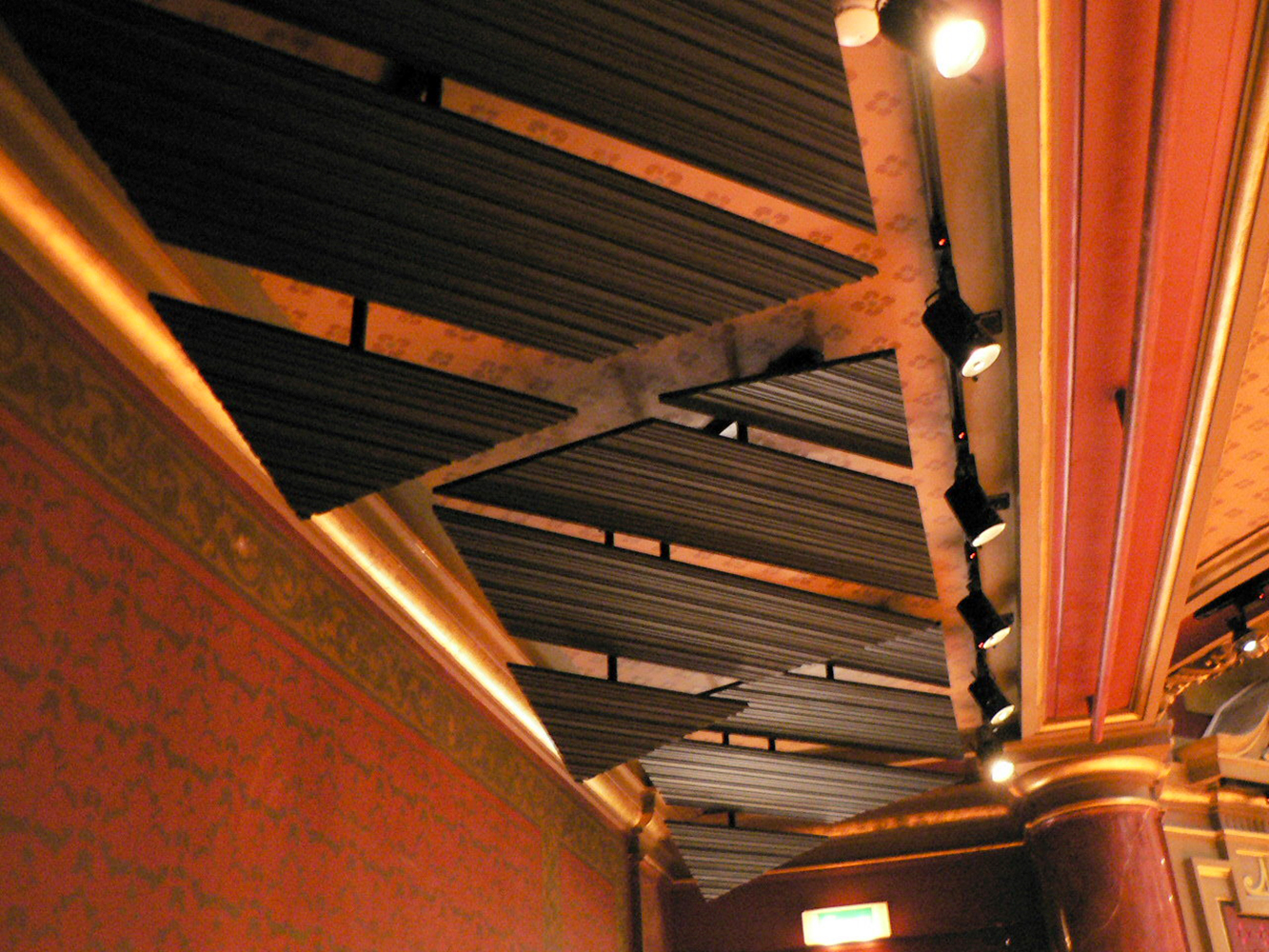 Acoustic reflectors to the side of the stage.

Photo © Kahle Acoustics
9/9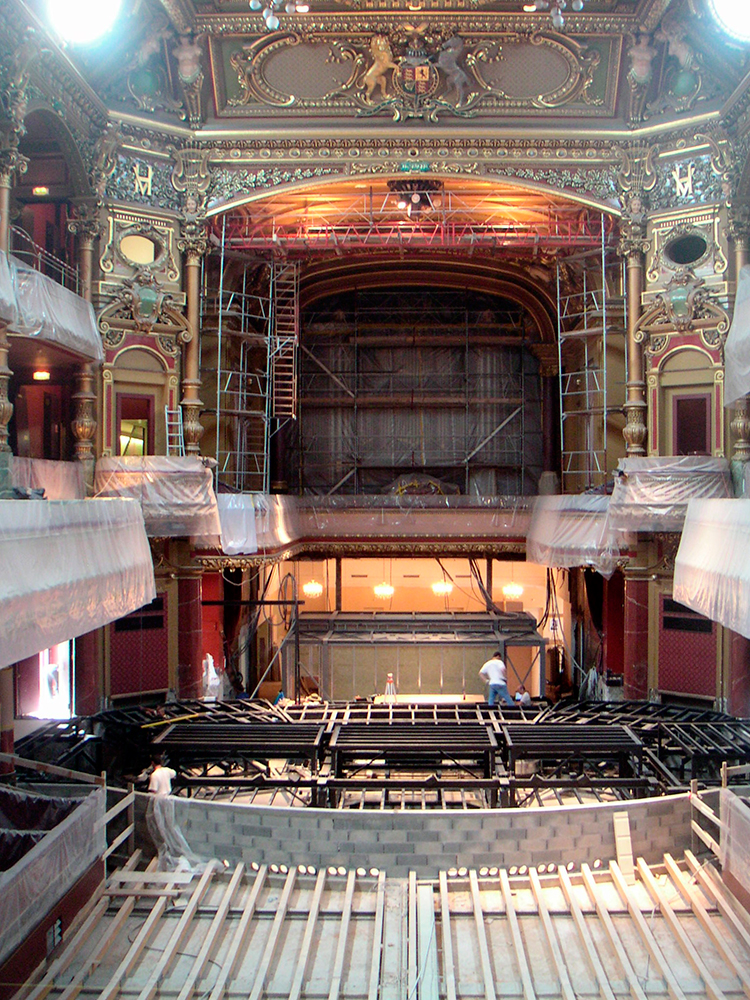 Stalls and stage of the Victoria Hall during the renovation. The musicians' foyer can be seen in the background.

Photo © Kahle Acoustics