L'étoile - Scène de Mouvaux
The city of Mouvaux offers its inhabitants a dynamic cultural centre, L'étoile, which hosts music concerts (including amplified music), theatre plays, conferences and practice rooms.
Projectgegevens
Nieuwbouw L'étoile - Scène de Mouvaux letoile.mouvaux.fr
Locatie Mouvaux, France.
Bouwkosten 7.5 million €.
Periode Competition: 2013. Design: 2014-2015. Building Phase: 2016-2017. Opening: September 2017.
Opdrachtgever City of Mouvaux.
Architect(en) Atelier King Kong, Bordeaux www.kingkong.fr
Theateradviseur(s) dUCKS Scéno, France www.ducks.fr
Capaciteit A fully modular concert hall with two-seat capacities (from 500 to 930 seats), and retractable seating. A multi-purpose exhibition and conference hall of 100 m². One entire floor dedicated to practice including two rehearsal studios for amplified music, a sound control room and a fine arts room. Total gross floor area 3 293 m².
Gebruik The fully modular concert hall can accommodate amplified performances, non-amplified theatre plays small classical music ensembles, conferences, ballets. The zero-platform option is used for receptions, exhibitions, and fairs. Its smaller capacity version accommodates conferences, exhibitions and more intimate concerts.
Werkzaamheden Comprehensive acoustic consulting services including acoustic concept, design and construction supervision.
Adviseur(s) Émilie Carayol, Juan Óscar García Gómez, Johan Brulez, Kahle Acoustics.
1/7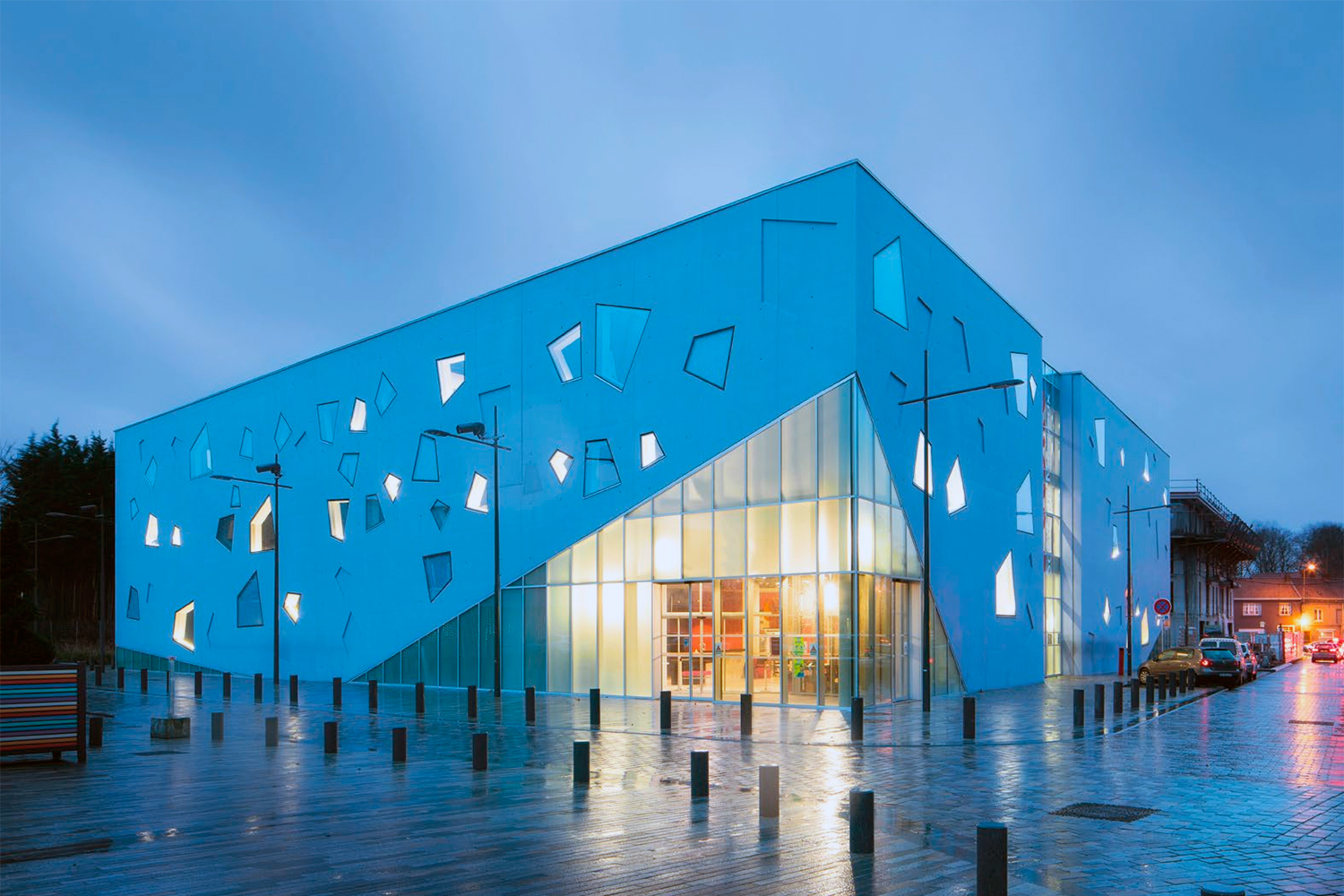 L'étoile, the cultural centre of the city of Mouvaux.

Foto © Atelier King Kong
2/7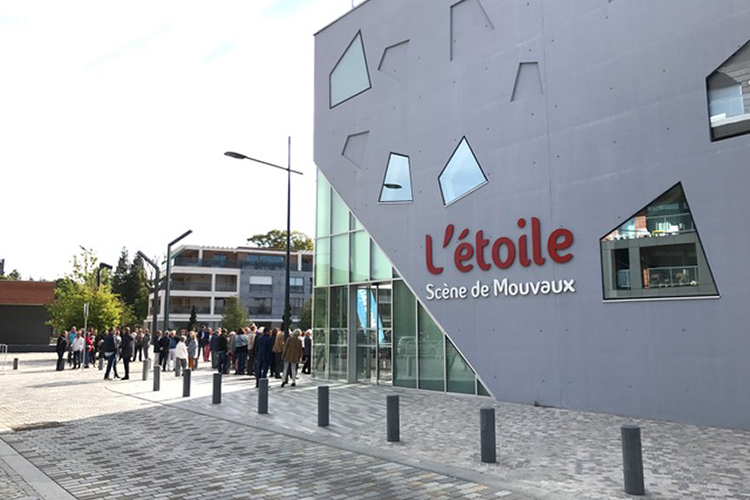 Entrance of L'étoile — Scène de Mouvaux.

Foto © Atelier King Kong
3/7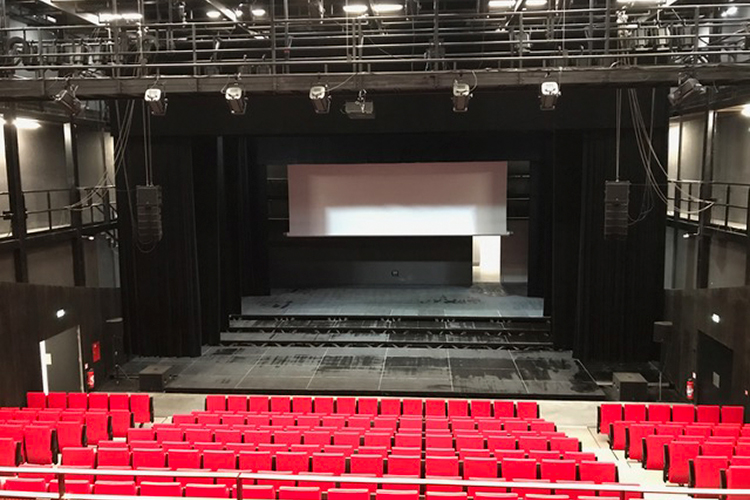 View from the audience, on the stage of the fully modular concert hall.

Foto © Atelier King Kong
4/7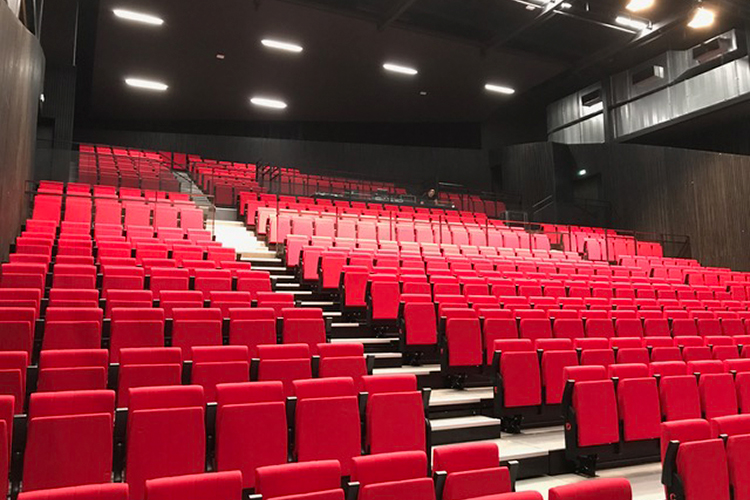 View on the modular concert hall with a seating capacity ranging from 500 to 750 seats.

Foto © Atelier King Kong
5/7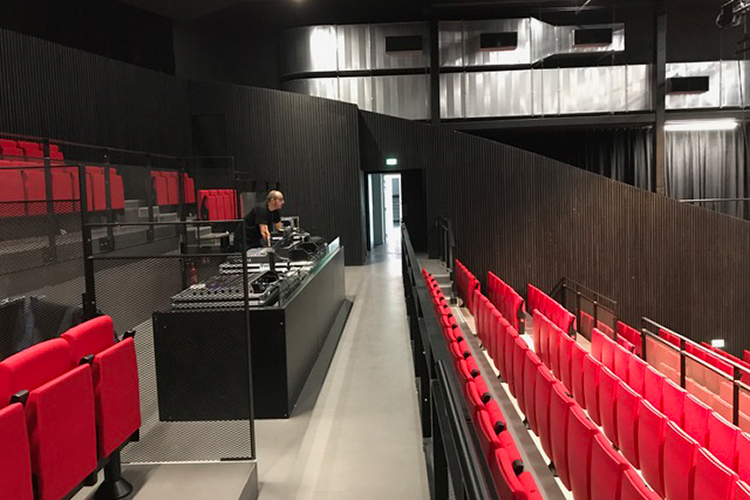 The sound and light control system within the modular concert hall.

Foto © Atelier King Kong
6/7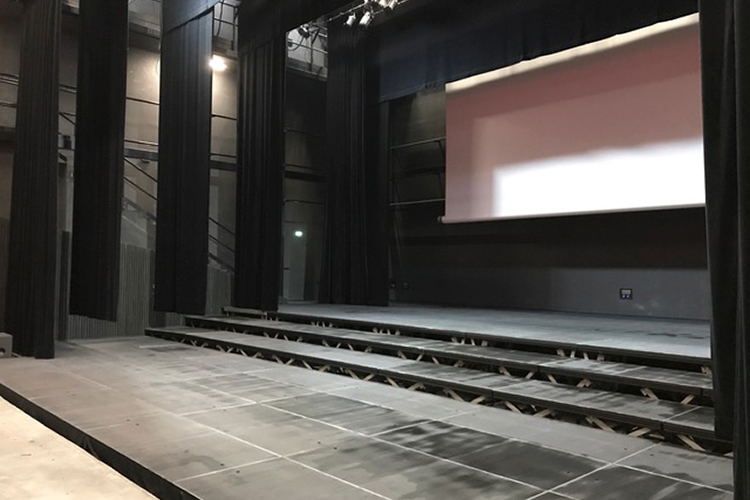 Here the unfolded stage of the modular concert hall.

Foto © Atelier King Kong
7/7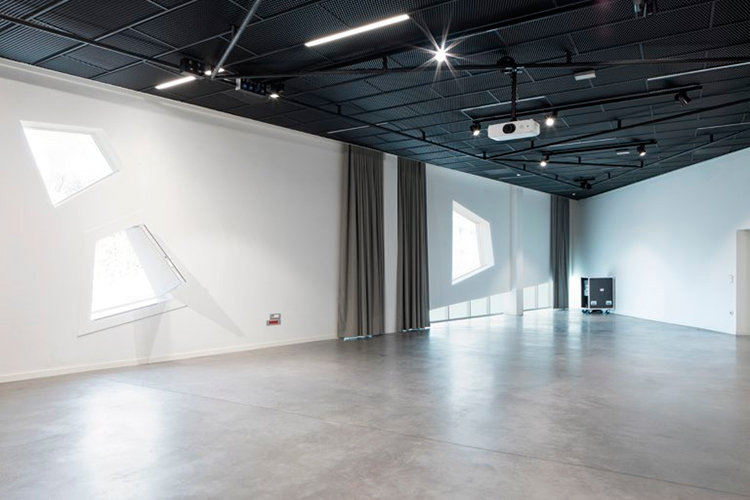 The multi-purpose exhibition and conference hall of 100 m².

Foto © Atelier King Kong