Arsonic, Mons
A home for the ensemble Musiques Nouvelles, or the sparkling establishment of contemporary music in a former fire brigade building.
Information Sheet
New Build Renovation/Transformation Arsonic surmars.be/lieu/arsonic
Location Mons, Belgium.
Project Cost 4 million €.
Time Frame Architectural competition: 2009. Design: 2010-2011. Opening: Spring 2015.
Owner French speaking community of Belgium and City of Mons.
Architect(s) Étienne Holoffe, Laurent Vermeersch, Holoffe & Vermeersch, Mons www.hv-architecture.be • Atelier d'Architecture Laurent Niget, Paris.
Theatre Planner(s) Jacques Moyal, Architecture et Technique, France arscen.wixsite.com/architechnique
Seat Count A 250-seat auditorium for contemporary music with variable configurations and acoustic. Rehearsal rooms, studios and a "chapel of silence" for acoustic installations. Total area 2 500 m².
Uses Home for Ensemble Musiques Nouvelles, the contemporary music orchestra conducted by Jean-Paul Dessy. Experimental audio and sound recordings, installations, rehearsals and musical performances.
Services Full acoustic concept and detailed design of auditorium and music studios. Performance space with a high degree of variable acoustics and flexibility.
Team Eckhard Kahle and Thomas Wulfrank, Kahle Acoustics.
01/10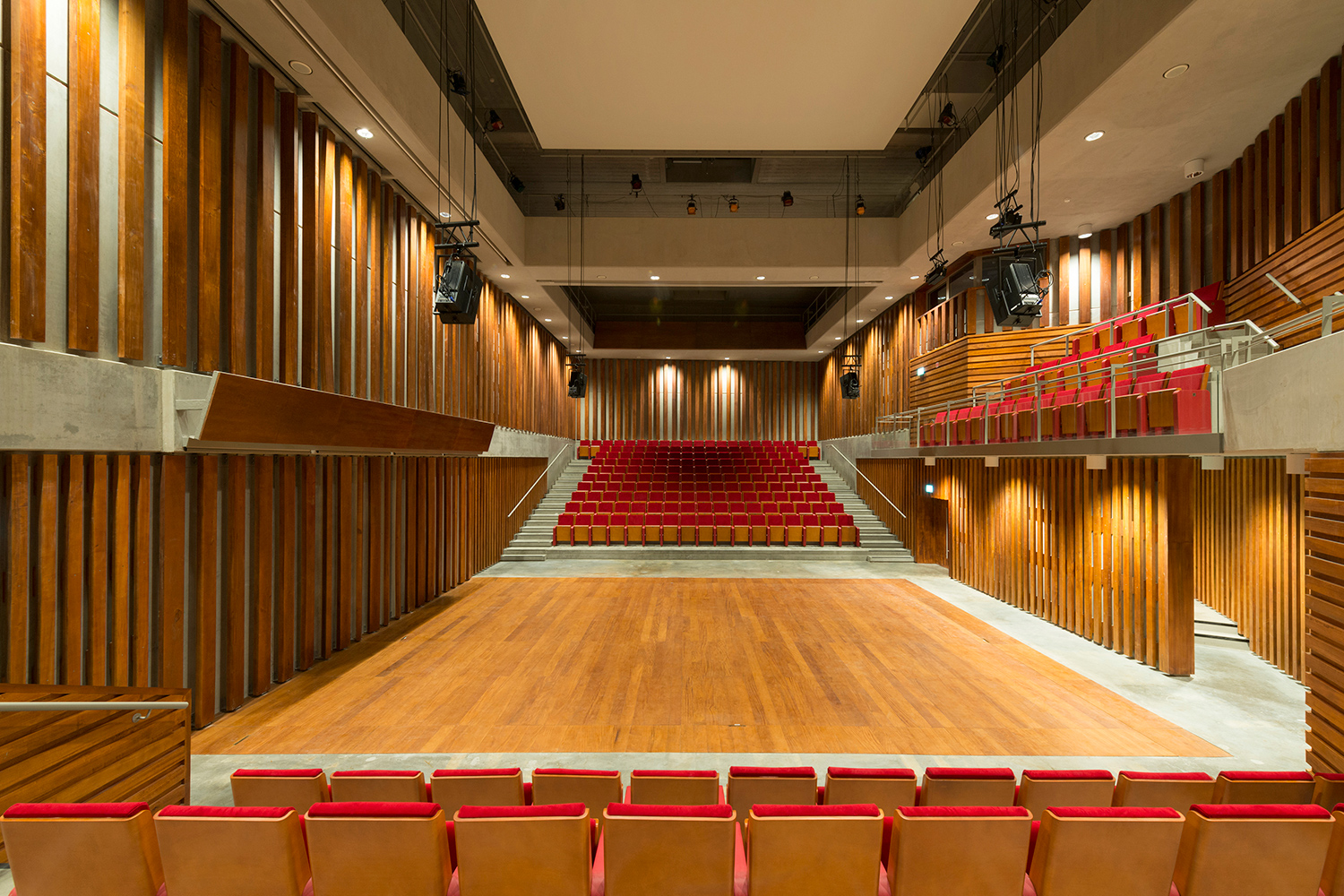 View of the concert hall with audience on three sides of the stage.

Photo © Rino Noviello
02/10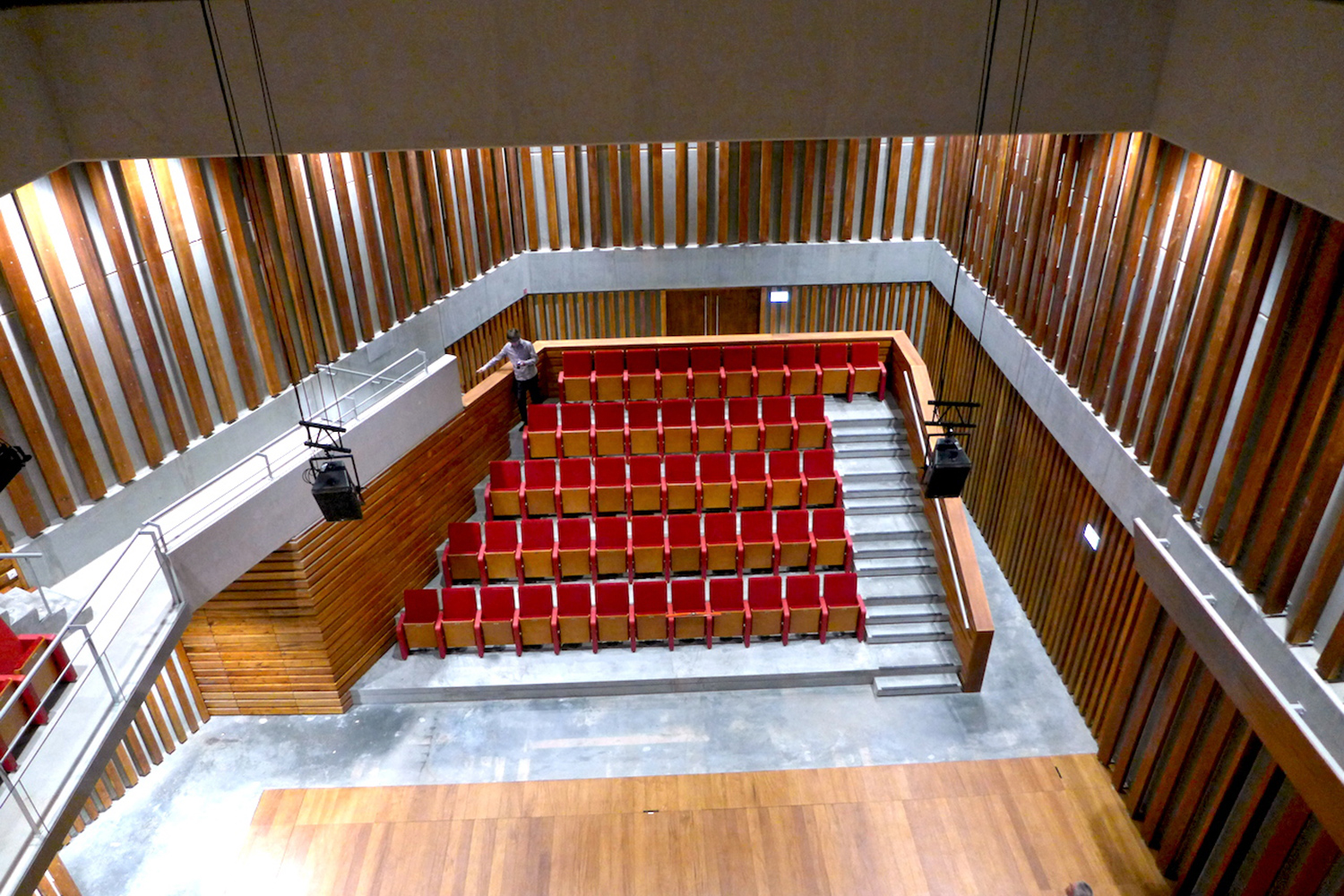 View from the technical grid onto one the three possible sides for the audience (here, a 52-seat capacity). Concrete walls are covered with poplar strips.

Photo © Kahle Acoustics
03/10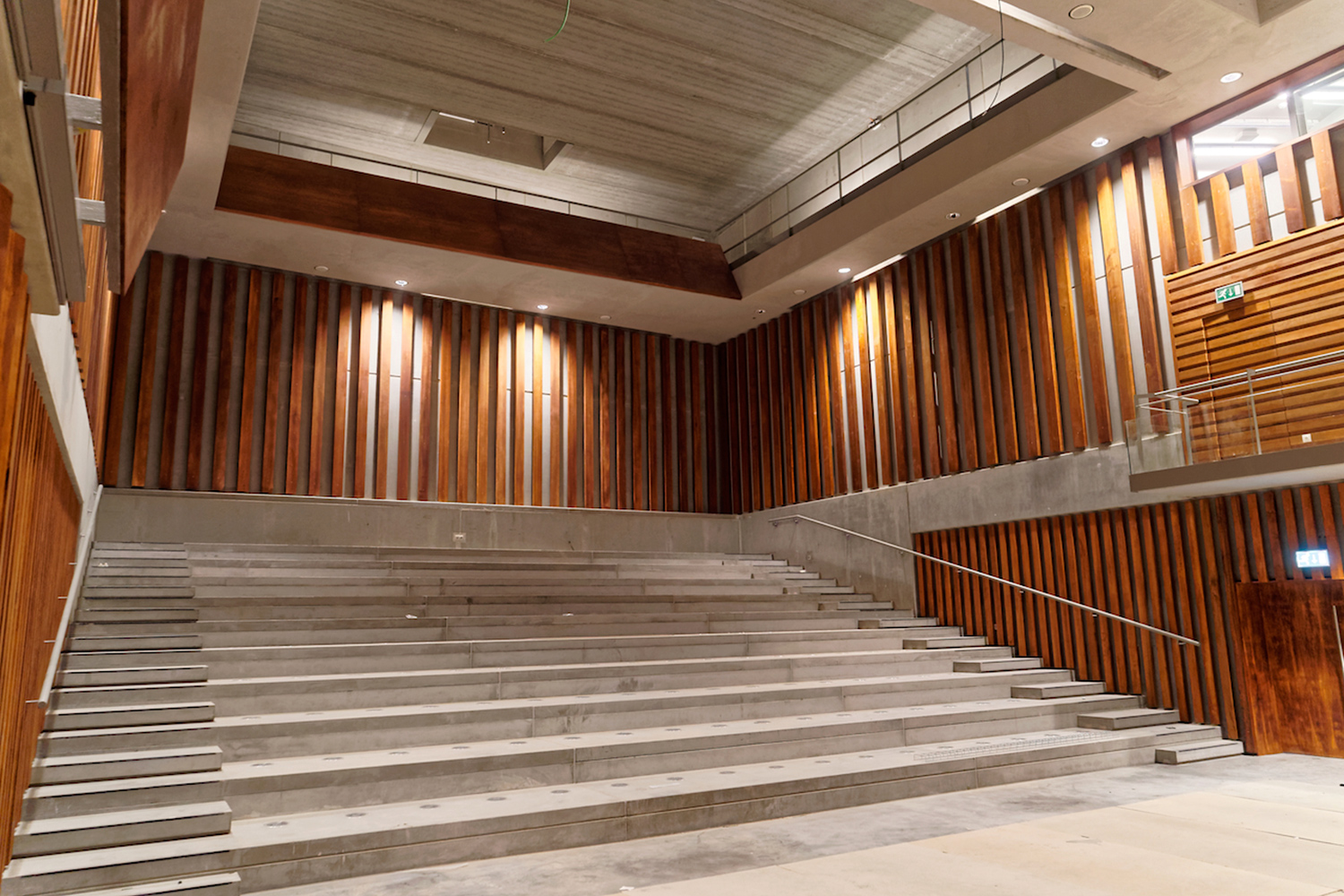 View on the largest seat capacity side and concrete technical grid, surrounded by poplar strips, before the seating installation.

Photo © Jean-François Berhin
04/10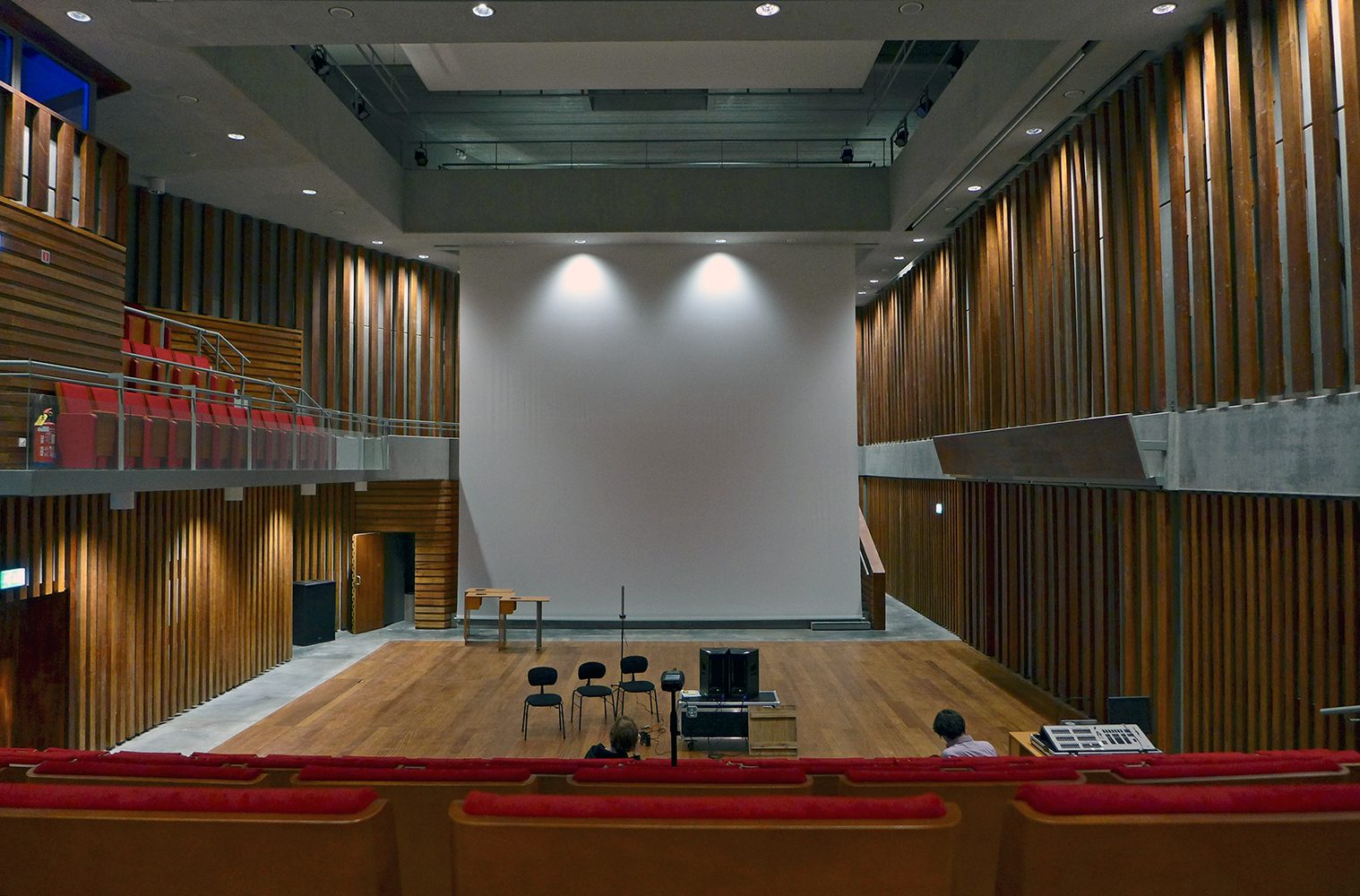 Projection screen for seat count reduction to close off the audience on one side.

Photo © Kahle Acoustics
05/10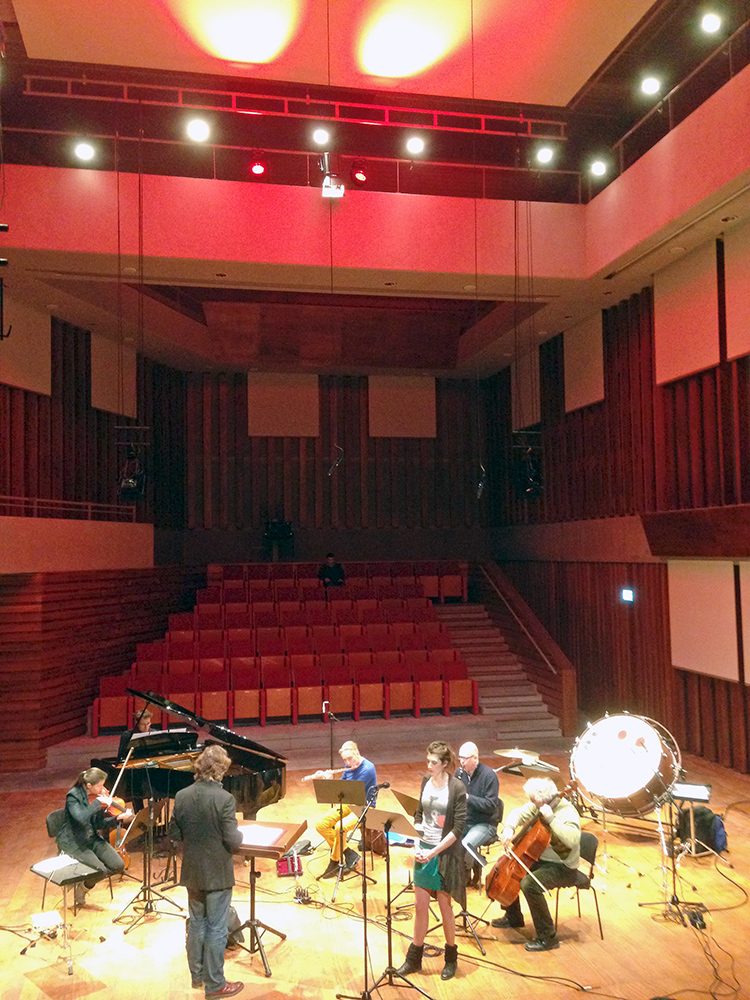 Rehearsal of some musicians of Musiques Nouvelles before the opening night. Use of absorbing acoustic curtains, here half-way down.

Photo © Kahle Acoustics
06/10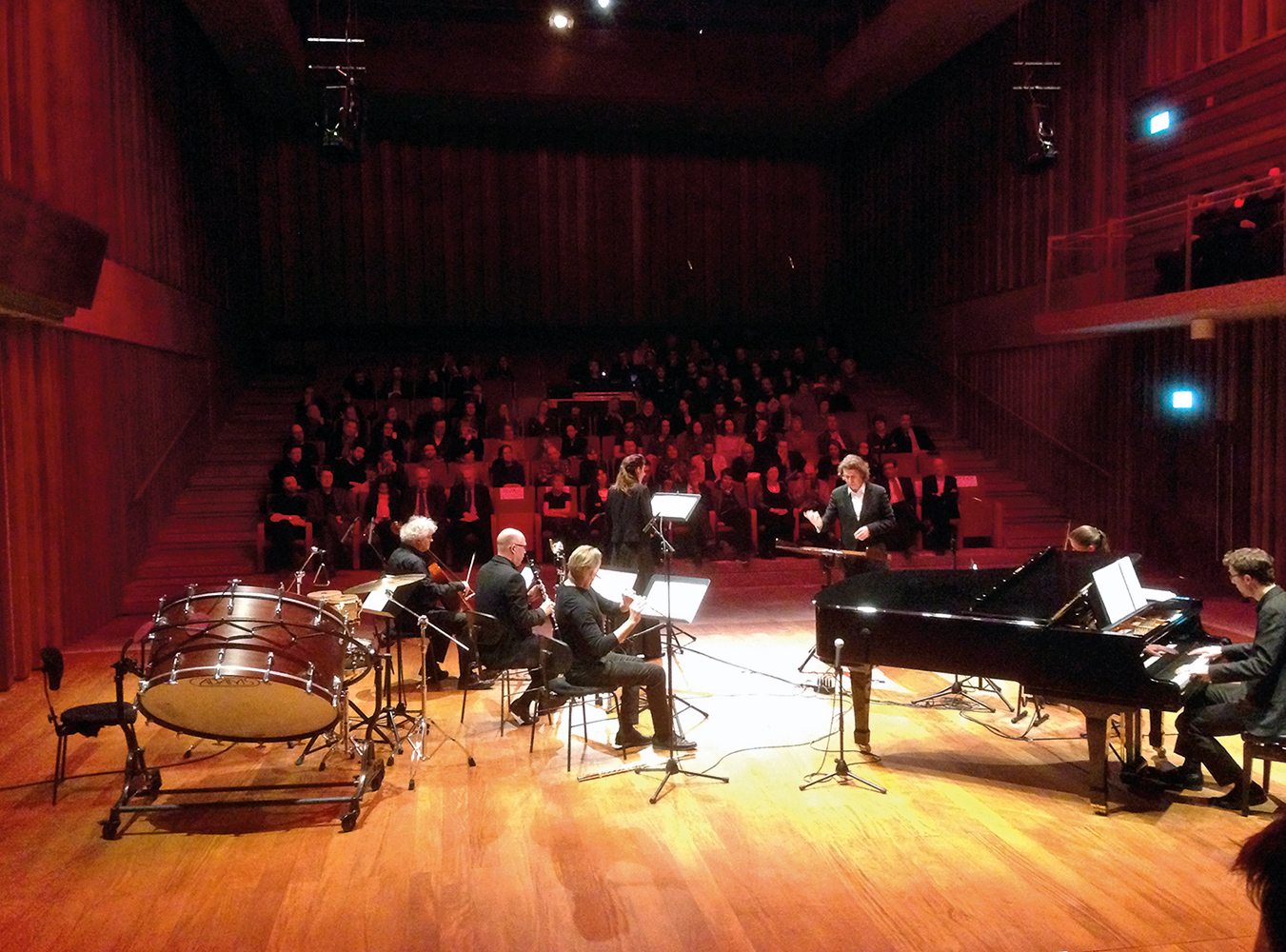 Opening night with some members of Musiques Nouvelles.

Photo © Kahle Acoustics
07/10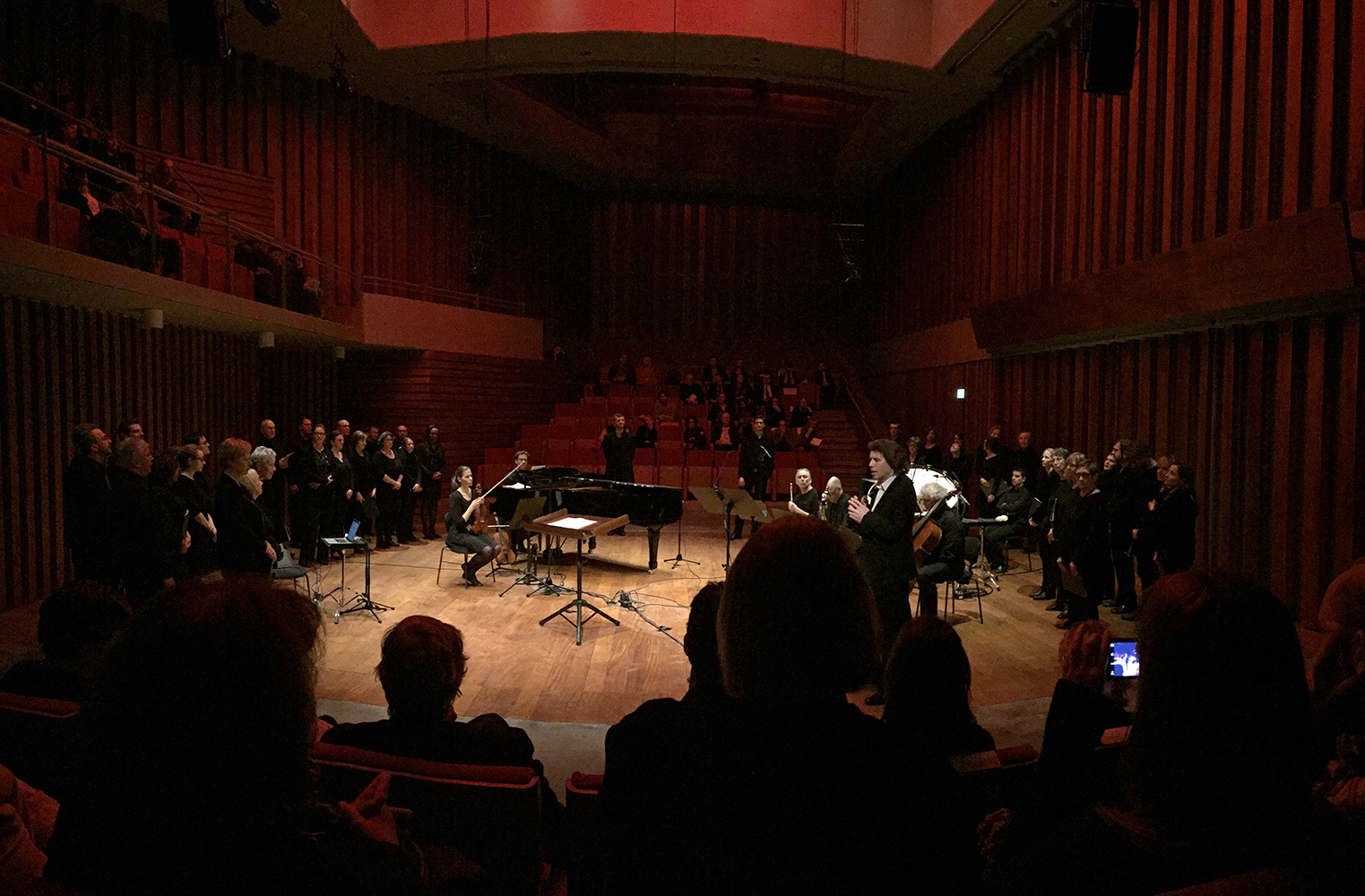 Opening night with the choirs of Mezza Voce and Via Vocis.

Photo © Kahle Acoustics
08/10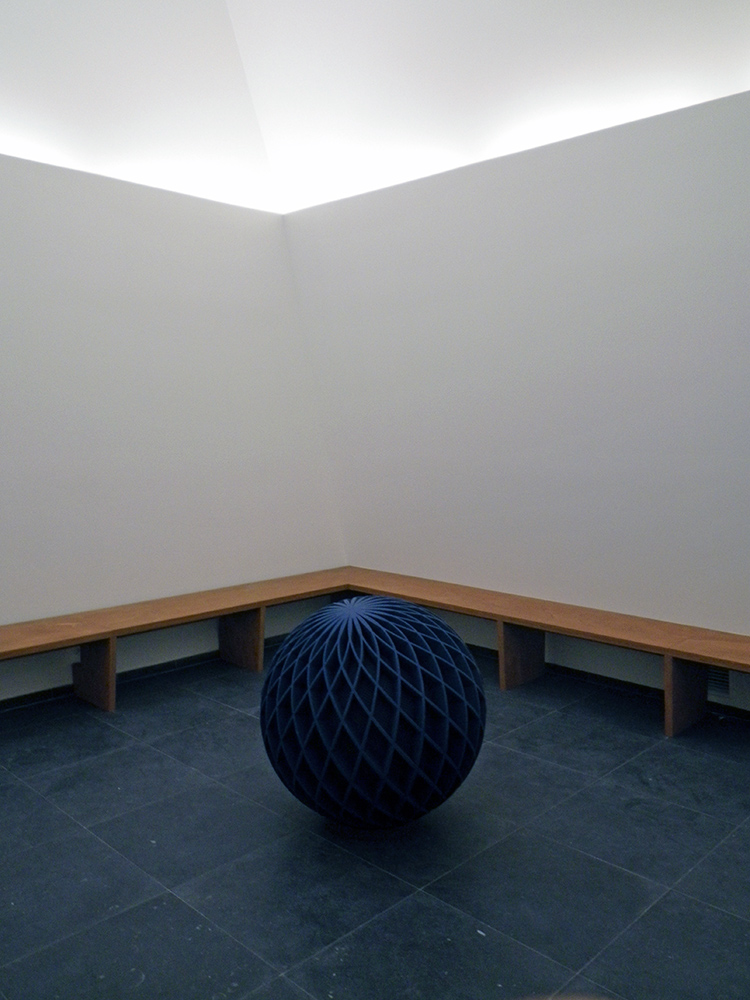 Sound sculpture for the Chapel of Silence.

Photo © Kahle Acoustics
09/10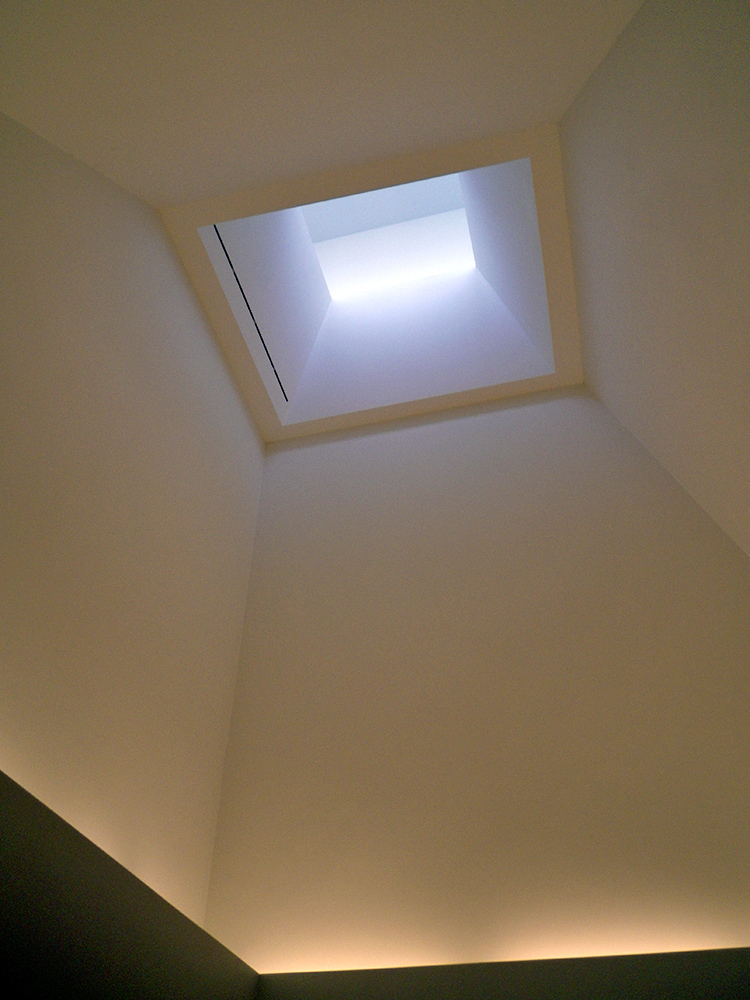 Ceiling in the Chapel of Silence.

Photo © Kahle Acoustics
10/10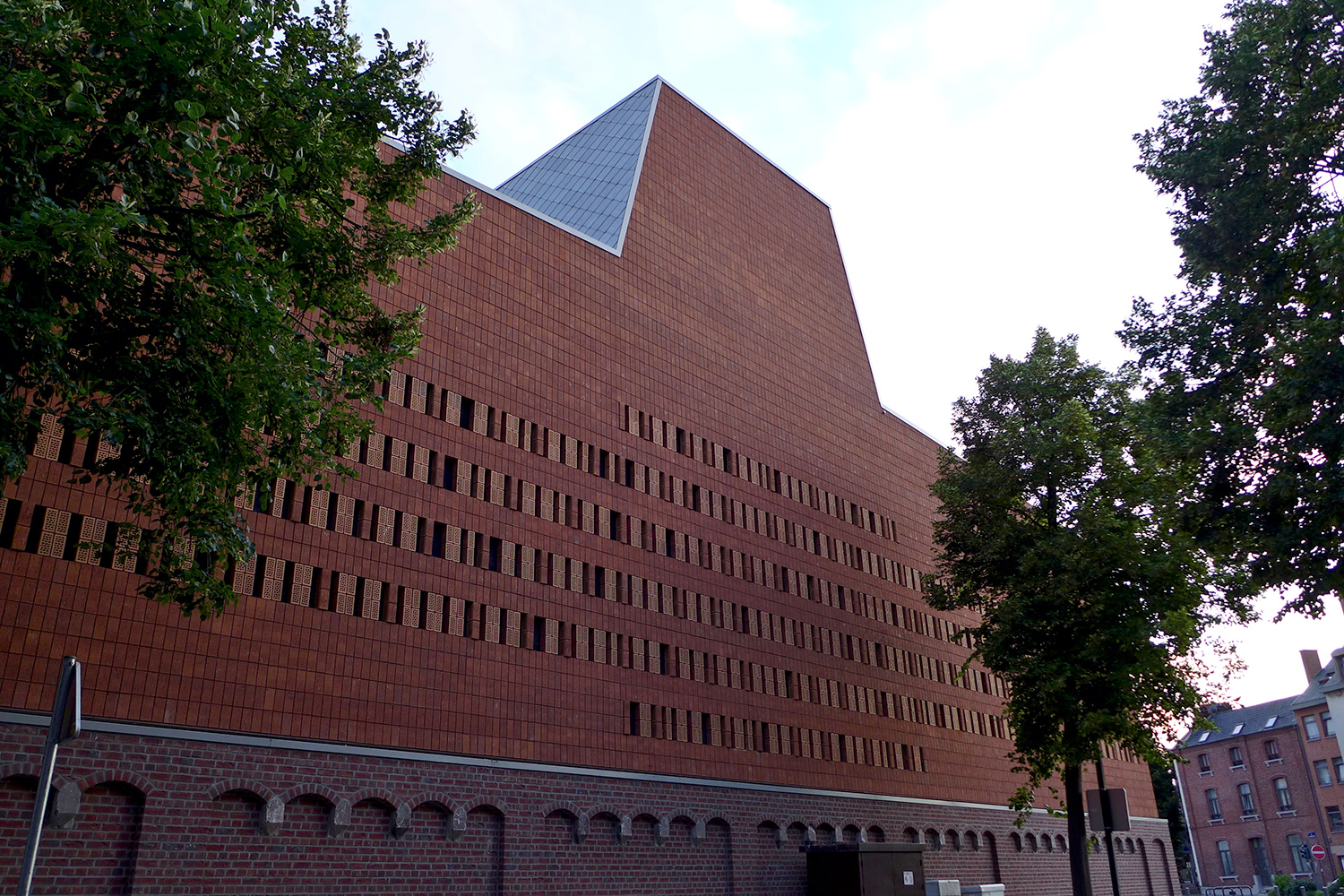 Arsonic, a former fire brigade building, is a place entirely dedicated to sound.

Photo © Kahle Acoustics