Beijing Performing Arts Centre, Tongzhou District
The city of Beijing has a key cultural centre dedicated to the performing arts. This complex is made of three individual theaters: an opera house, a drama theater, and a concert hall, they are built at the north end of the Grand Canal, the oldest in the world, built on 486 BC and Unesco World Heritage Site.
Information Sheet
New Build Beijing Performing Arts Centre.
Location Beijing, Tongzhou District, China.
Project Cost Undisclosed.
Time Frame Competition: 2020. Design: 2020-2022. Construction: 2021-2023. Opening: September 2023.
Owner Beijing City Sub-Center Investment and Construction Group Co., Ltd, in collaboration with Beijing National Centre for the Performing Arts.
Architect(s) Beijing Architectural Design and Research (BIAD), China www.biad.com.cn
Seat Count A 1 800-seat opera house, a 1 550-seat concert hall, a 1 000-seat Drama hall, a 500-seat multi-functional hall, rehearsal halls. Total area: 82 700 m².
Uses Cultural complex dedicated to music concerts and art performances.
Services Acoustic consulting mission until completion, including preliminary design, New Build drawing design and acoustic special design, 1:10 scale model, commissioning and post-commissioning services.
Team Thomas Wulfrank, Yann Jurkiewicz, Vincent Berrier, Evan Green, Eckhard Kahle, Kahle Acoustics, in collaboration with ECADI Acoustics, and Theatre Special Design & Research Studio for the building acoustics, model tests and site supervision.
01/12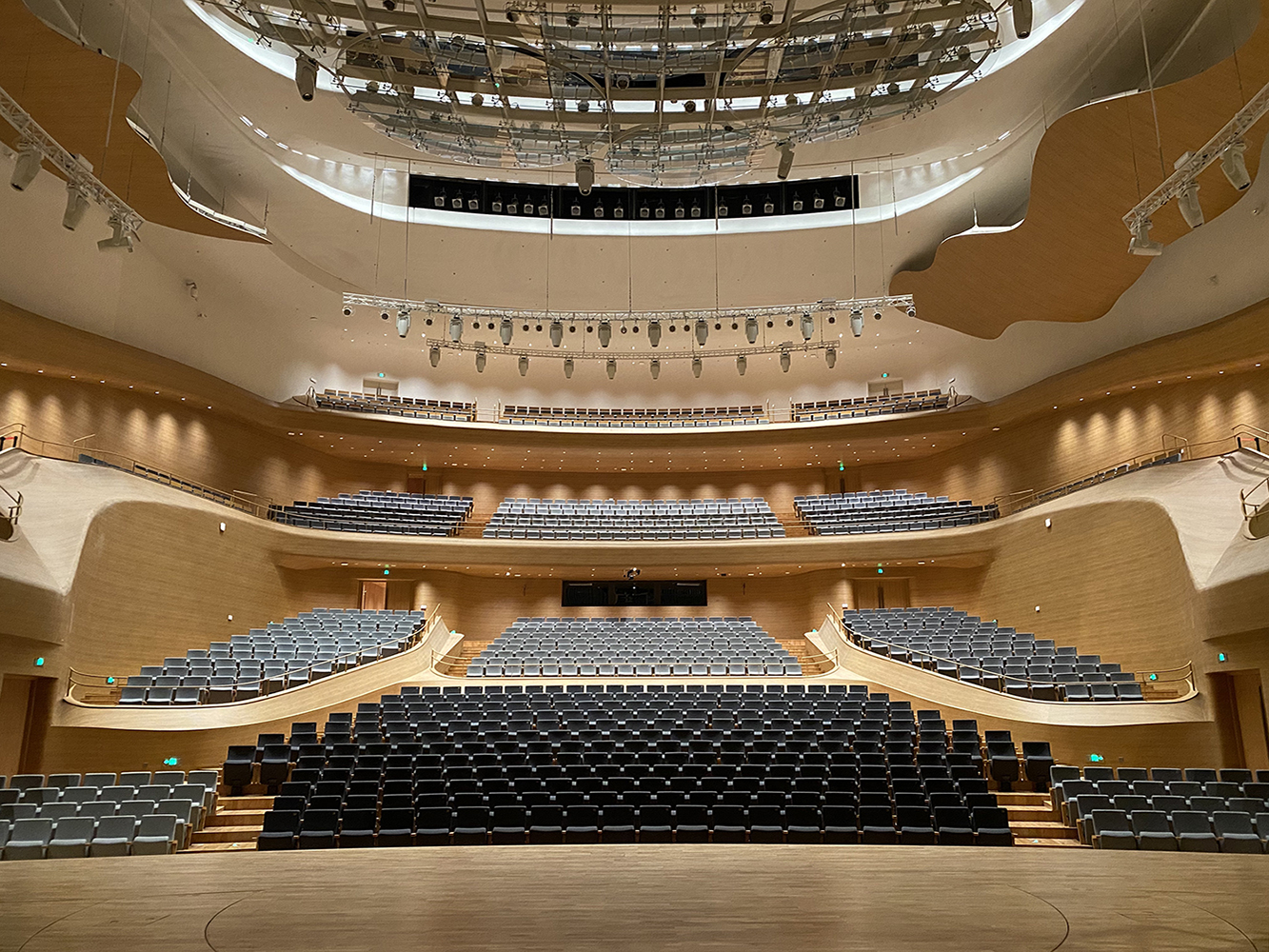 View as seen from the stage of the 1 500-seat concert hall, an architecturally innovative space, combining the best elements of the vineyard and shoebox paradigms.

Photo © Kahle Acoustics
01/12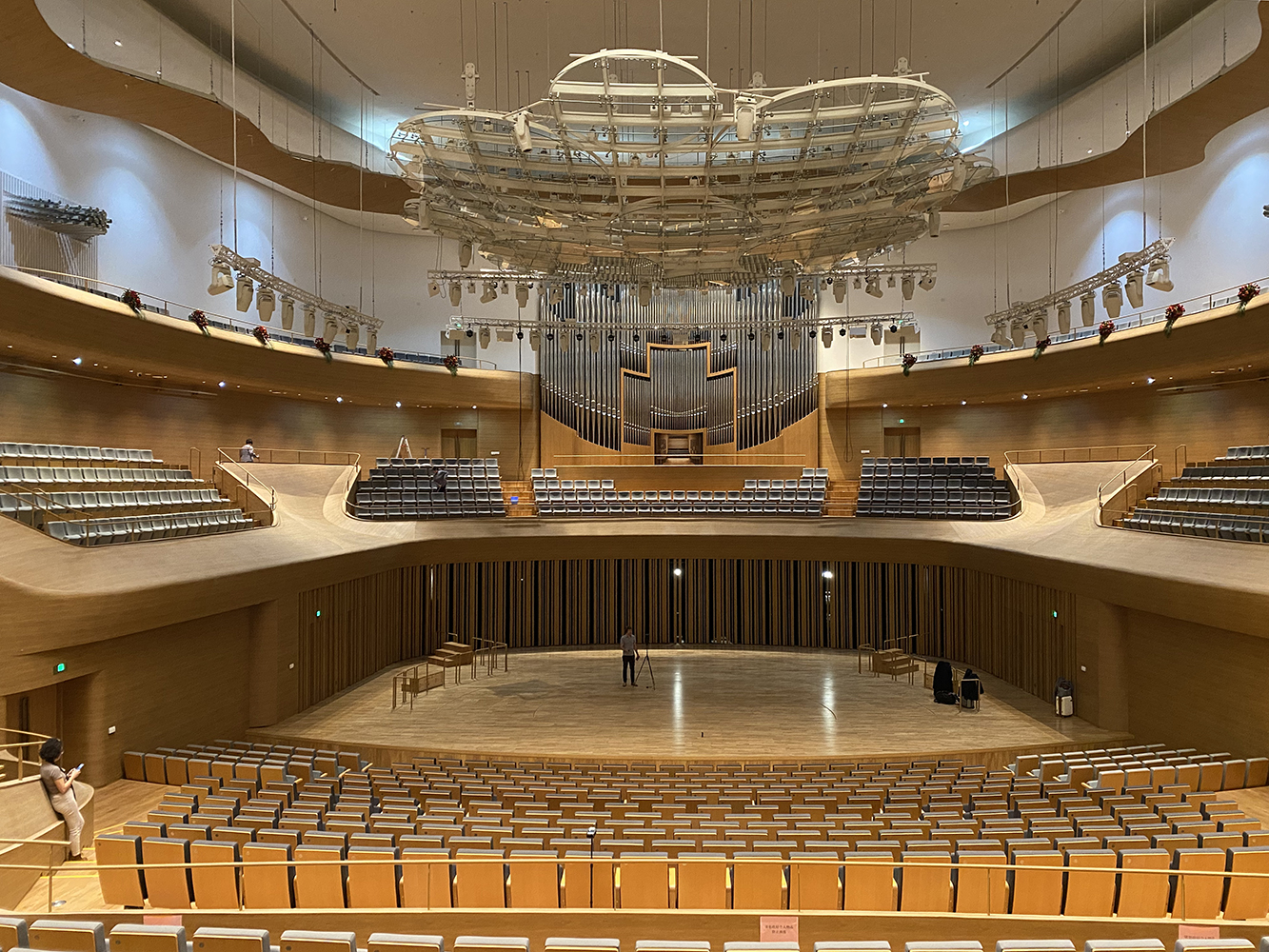 The 1 500-seat concert hall with its acoustic canopy and acoustic cloud reflectors, as seen from the 1st floor balcony.

Photo © Kahle Acoustics
01/12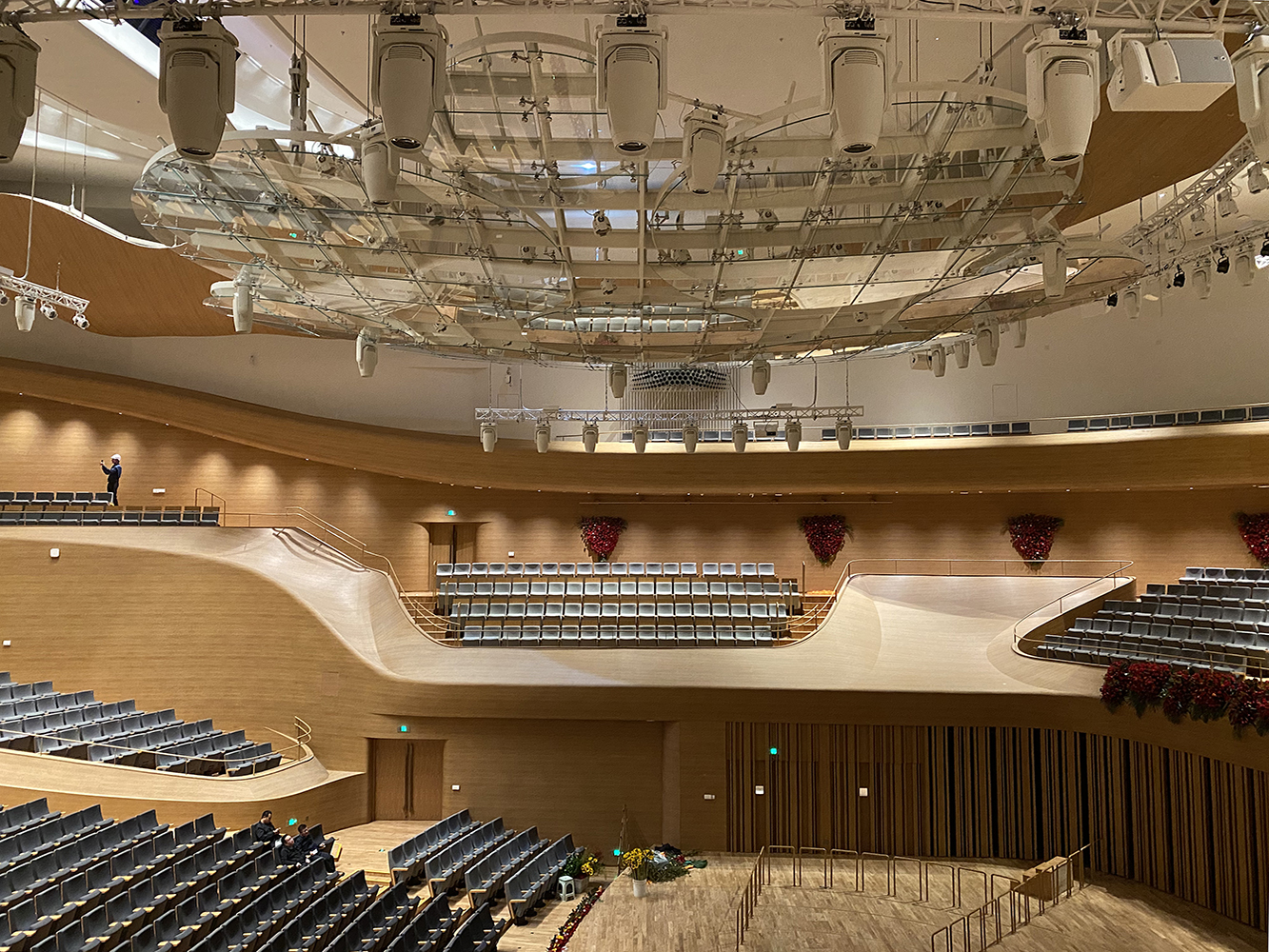 Glass canopy above the stage and side walls of the 1 500-seat concert hall as seen from the 1st floor lateral balcony.

Photo © Kahle Acoustics
01/12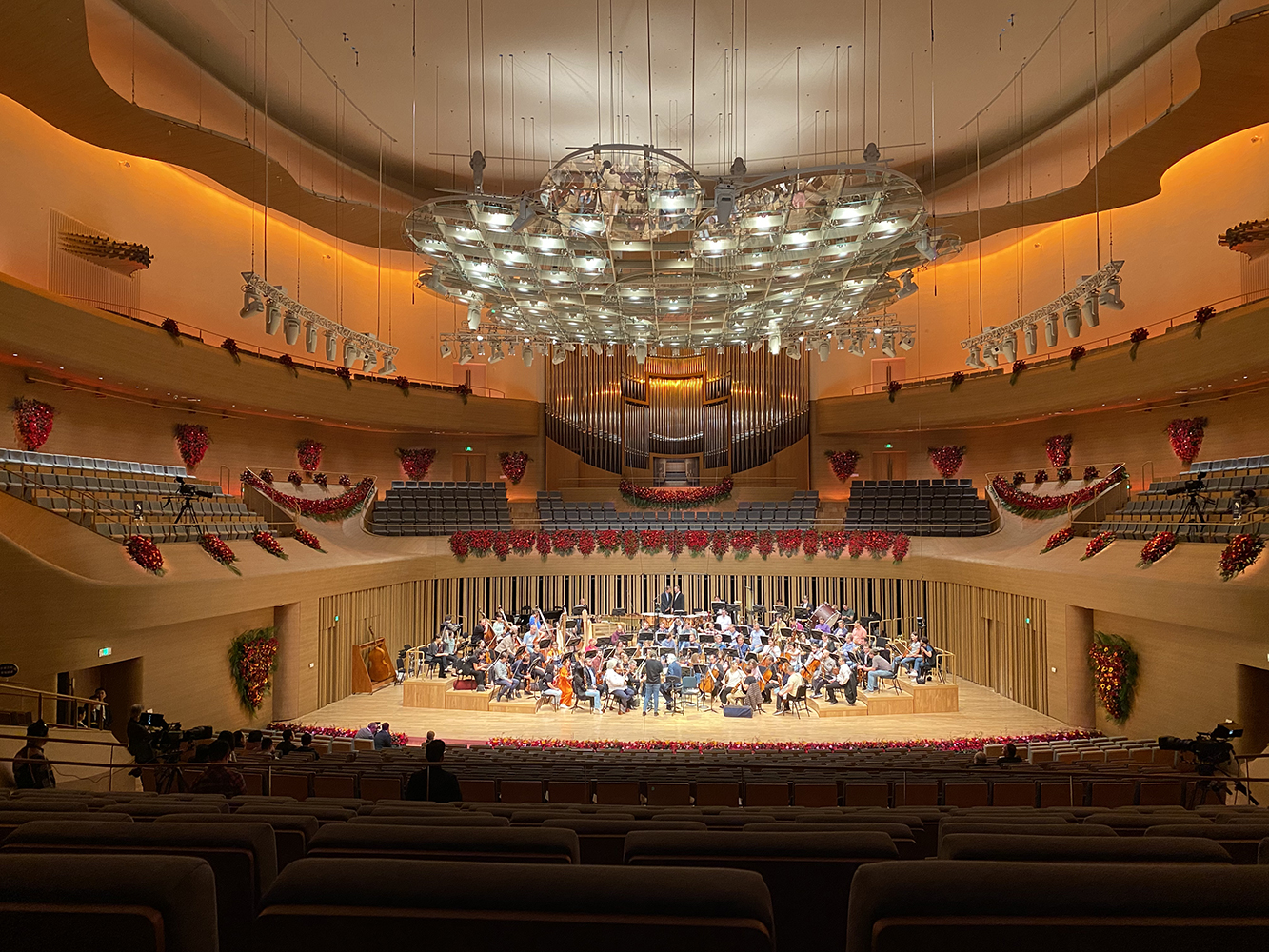 Rehearsal prior to the inaugural performance by the conductor Valery Gergiev and the Mariinsky Orchestra, October 2023.

Photo © Kahle Acoustics
01/12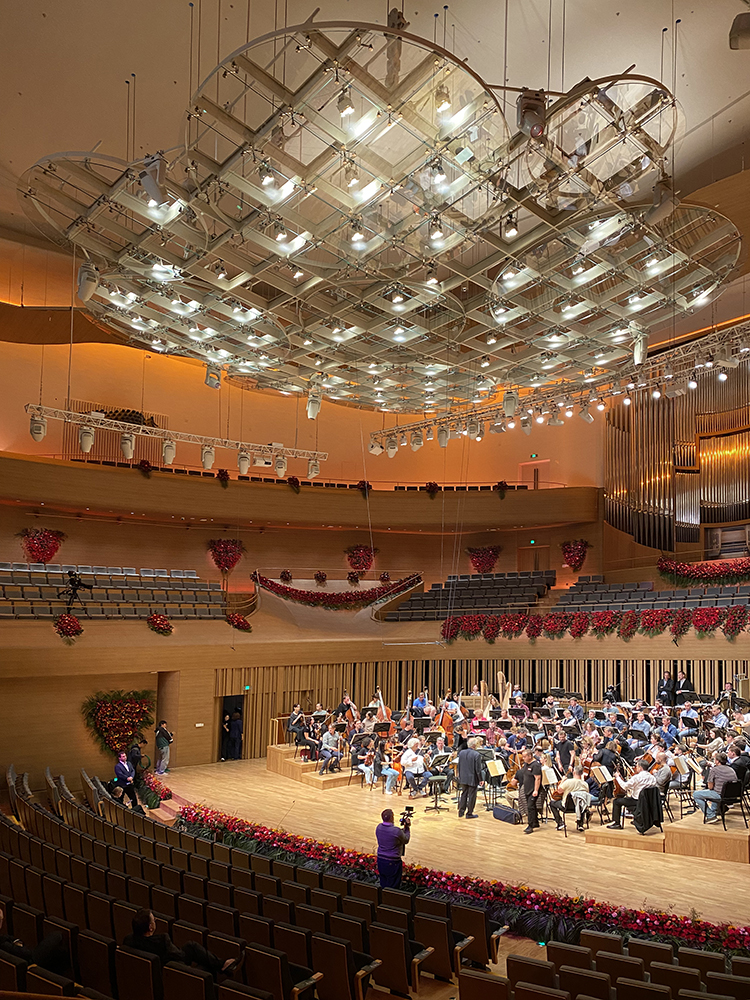 Rehearsal prior to the inaugural performance by the conductor Valery Gergiev and the Mariinsky Orchestra, October 2023.

Photo © Kahle Acoustics
01/12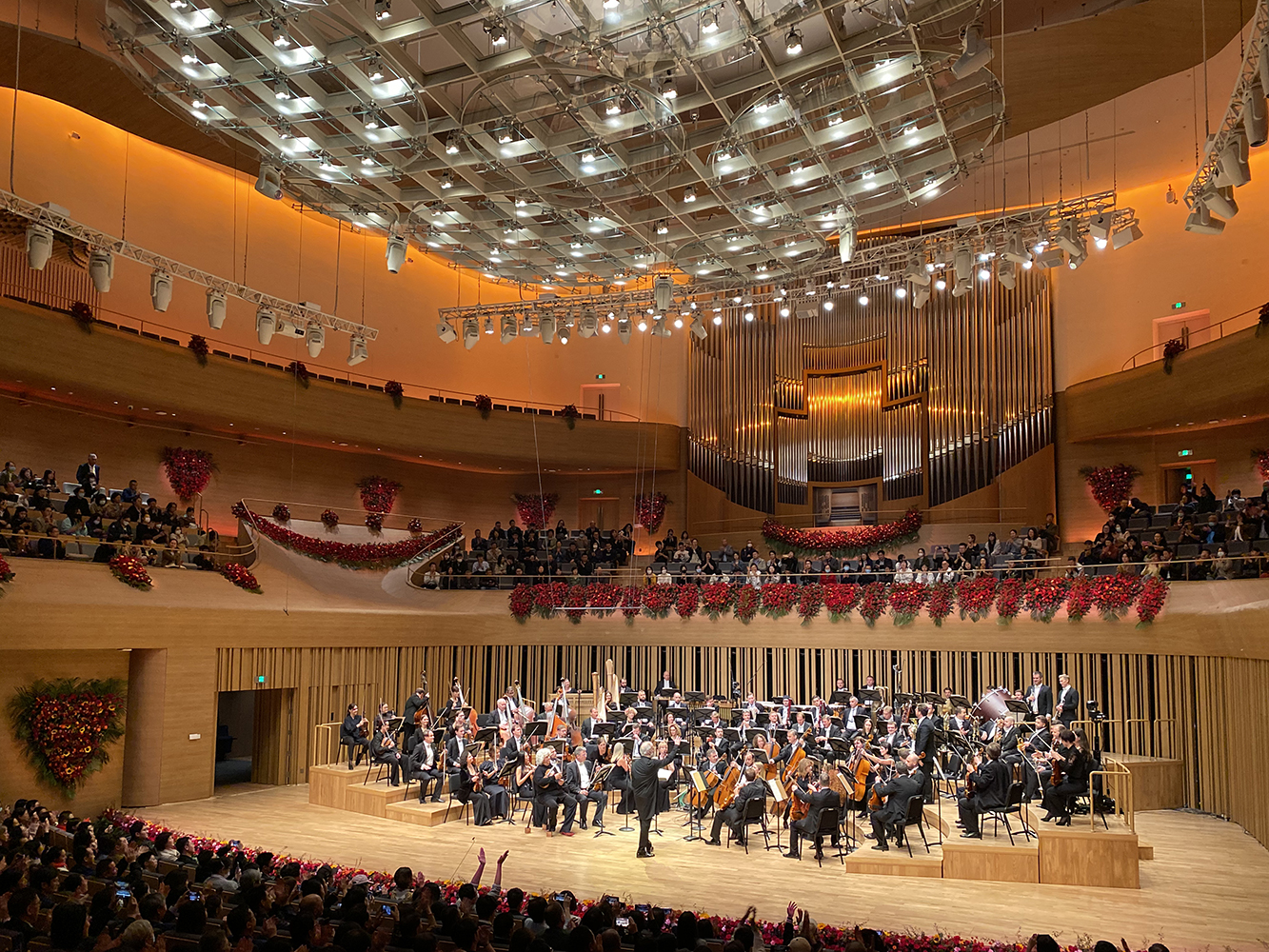 Inauguration of the 1 500-seat concert hall by the conductor Valery Gergiev and the Mariinsky Orchestra, October 2023.

Photo © Kahle Acoustics
01/12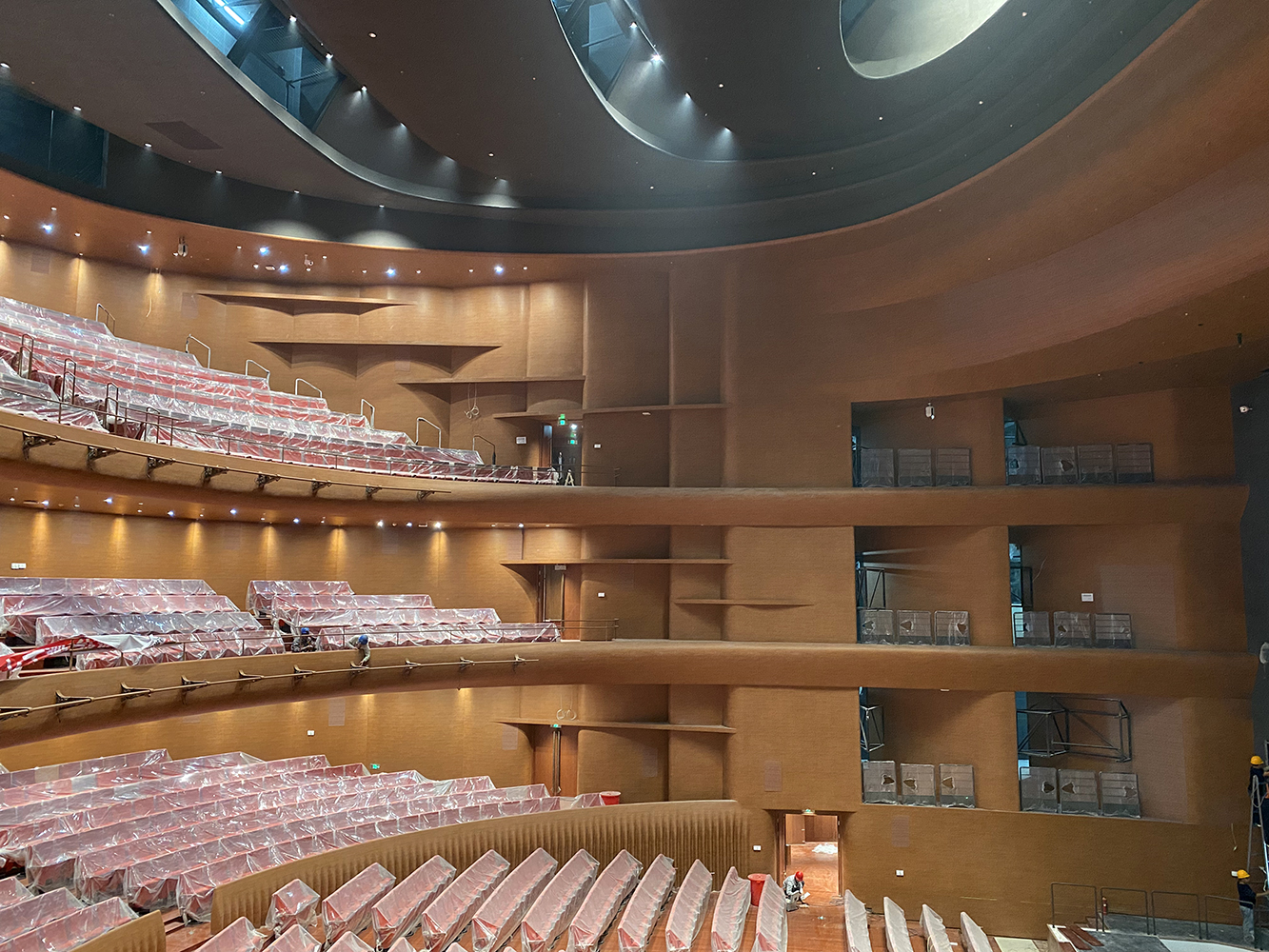 1 800-seat Opera House with its convex walls and down kicking reflectors integrated in the side walls, as the construction is nearing completion.

Photo © Kahle Acoustics
01/12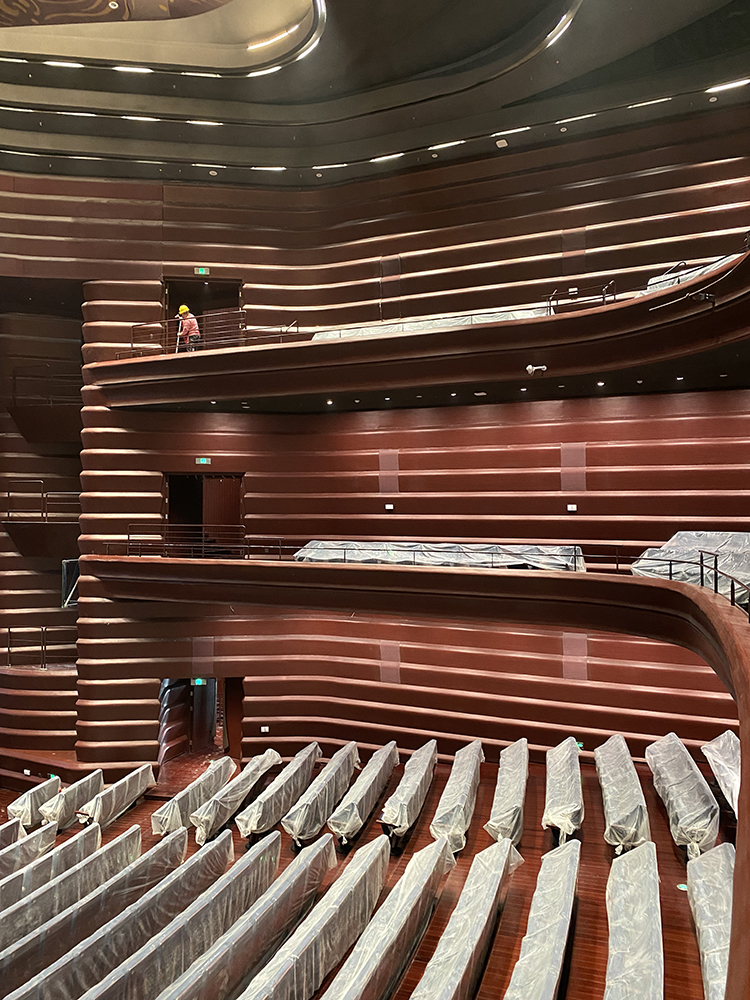 The 1 000-seat Theatre Hall as the construction is nearing completion.

Photo © Kahle Acoustics
01/12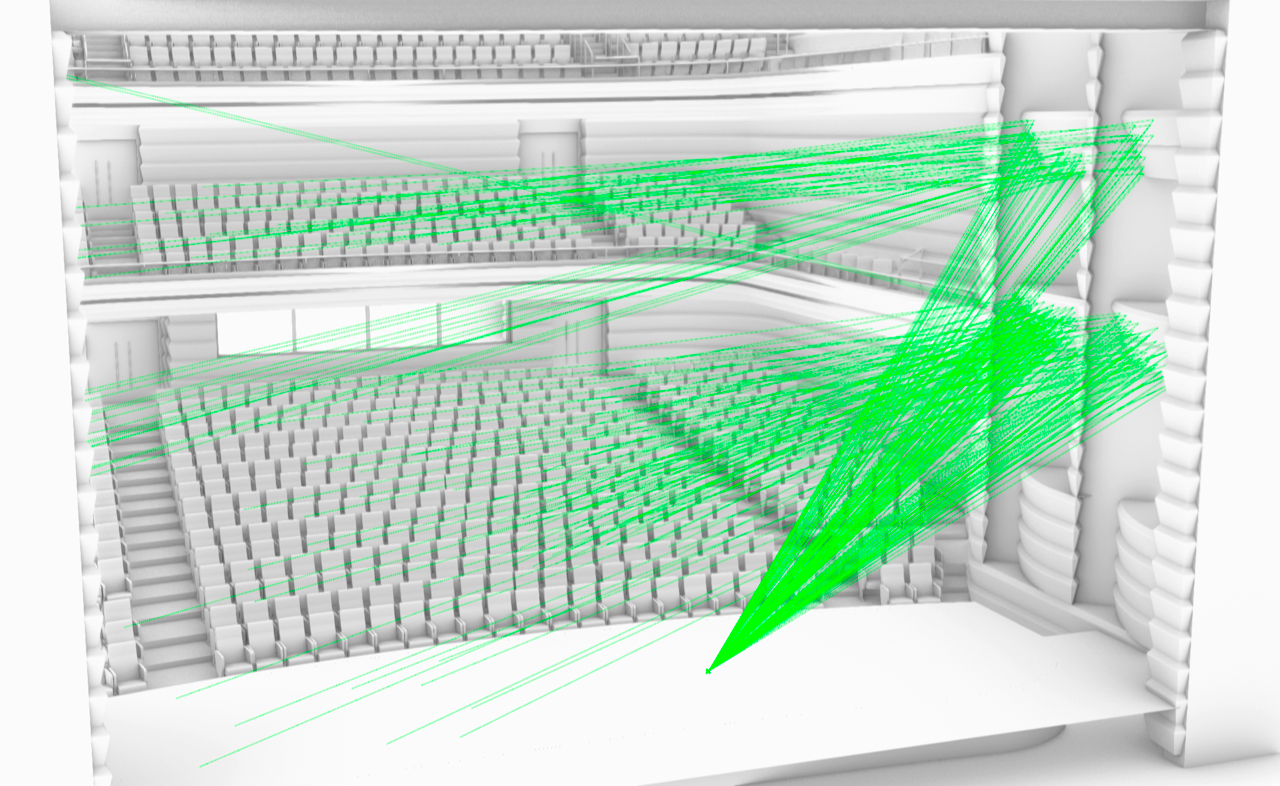 Analyse acoustique par « tirs de rayons » pour le design et l'optimisation des réflecteurs latéraux de la salle de théâtre de 1 000 places.

Project © Kahle Acoustics
01/12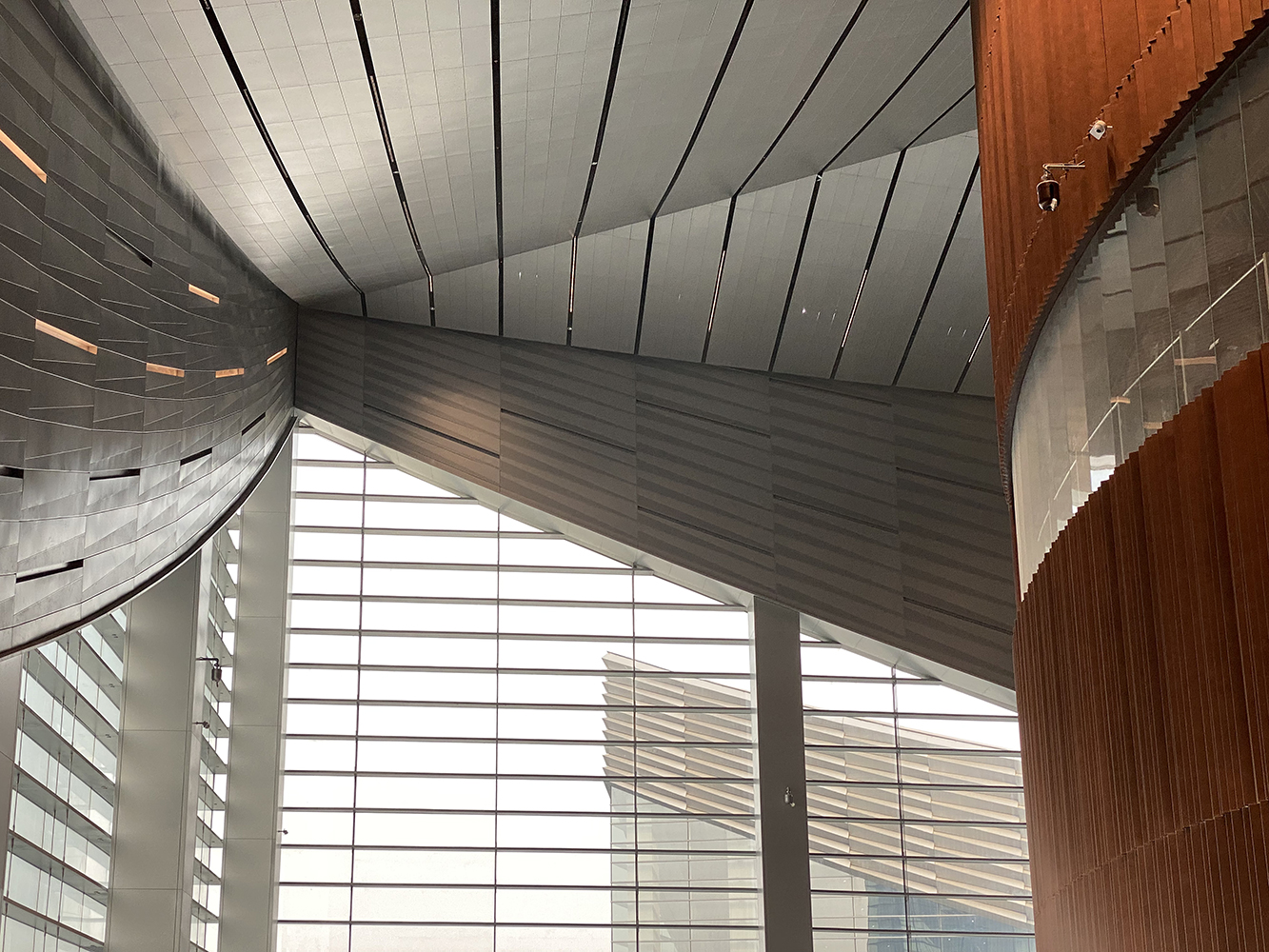 Opera Hall Foyer.

Photo © Kahle Acoustics
01/12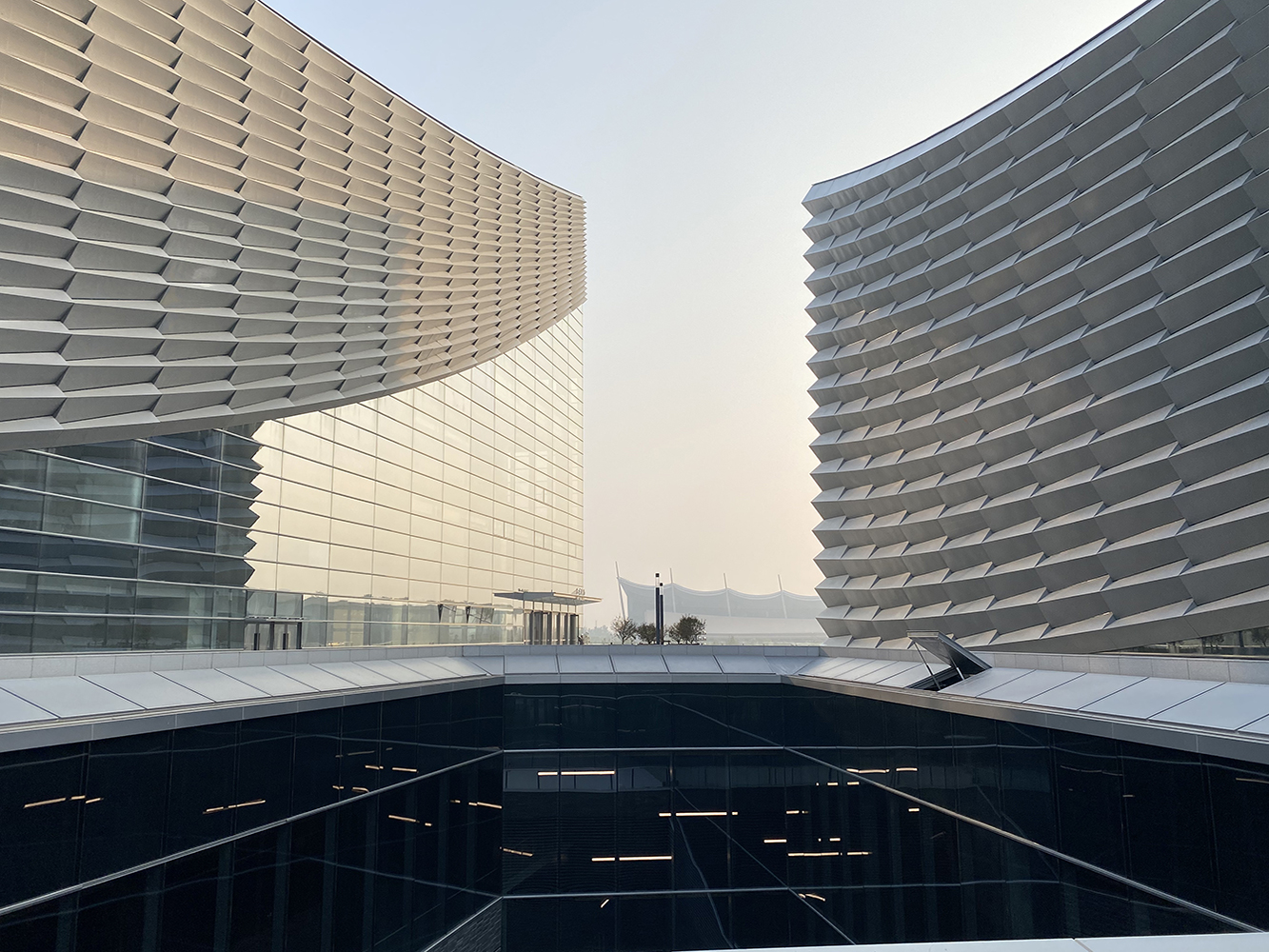 Exterior view in-between the Concert Hall building and the Opera building of the cultural Beijing Performing Arts Centre dedicated to music concerts, opera, theatre and dance performances.

Photo © Kahle Acoustics
01/12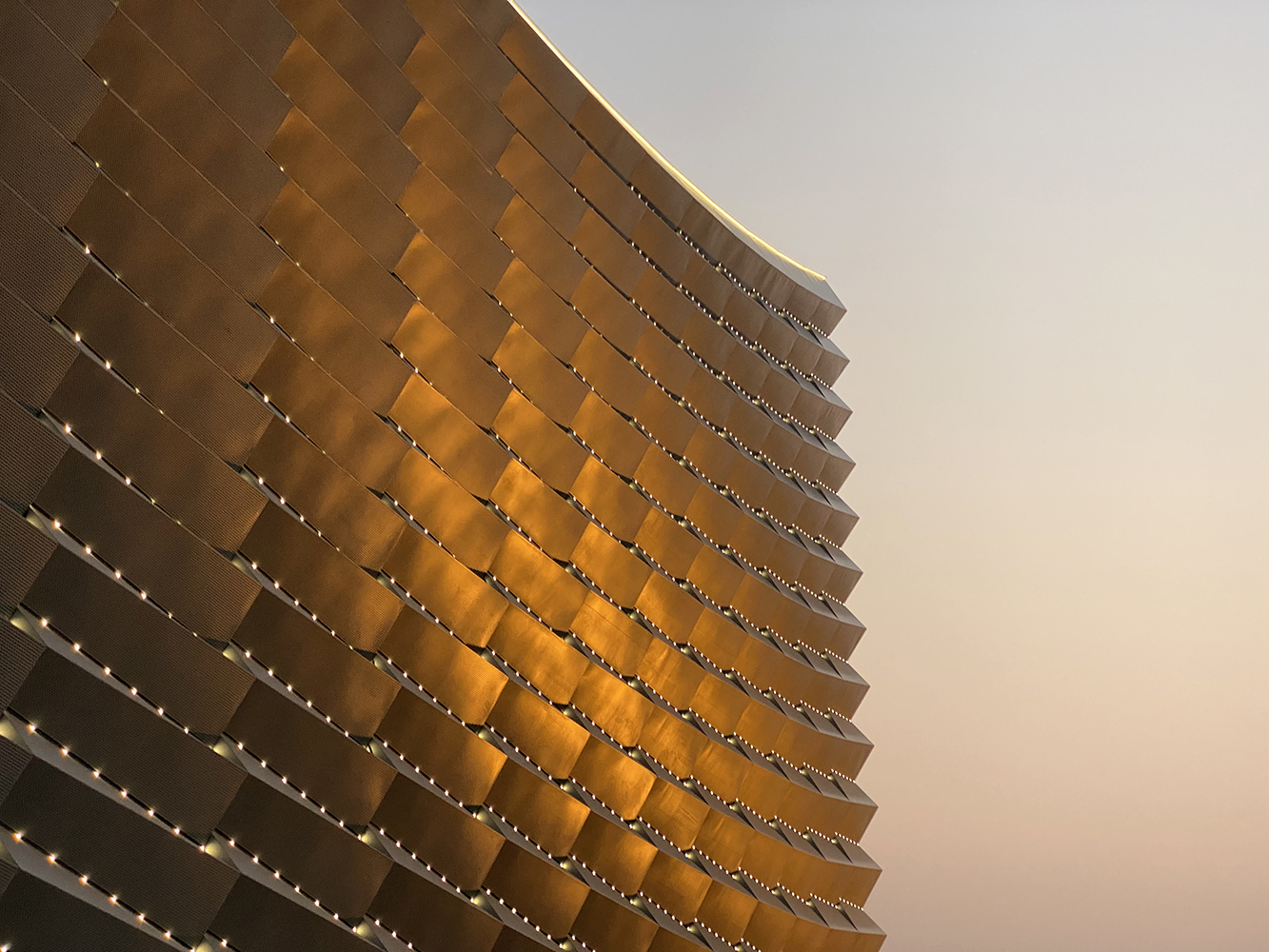 View of the metallic facade louvres at sunset.

Photo © Kahle Acoustics