Carré des Docks — Le Havre Normandie
The congress centre Carré des Docks — an innovative sustainable building — offers a wide range of events from congresses and fairs to exhibitions and entertainment shows.
Information Sheet
New Build Carré des Docks — Le Havre Normandie www.dockslehavre.com
Location Le Havre, France.
Project Cost 22.5 million €.
Time Frame Competition: 2014. Design: 2014-2015. Construction: 2015-2016. Opening: January 2017.
Owner Société Publique des Docks, Le Havre.
Architect(s) Richez Associés, Paris richezassocies.com • Paul Andreu Architecte www.paul-andreu.com
Theatre Planner(s) dUCKS Scéno, France www.ducks.fr
Seat Count A 2 100-seat hall for congress, performances and amplified concerts. A 400-seat meeting hall for congress and concerts. Lobby, reception spaces, exhibition spaces, translation booths, and technical rooms. Total area 19 300 m².
Uses Congress centre will host business tourism, shows, concerts and within the whole Docks area, fairs and exhibitions will be organised.
Services Full design contract, from basic design to construction and commissioning, including acoustic isolation, room acoustics and noise and vibration control. Design and Build with SPIE Batignolles Nord.
Team Thomas Wulfrank, Johan Brulez, Kahle Acoustics.
01/10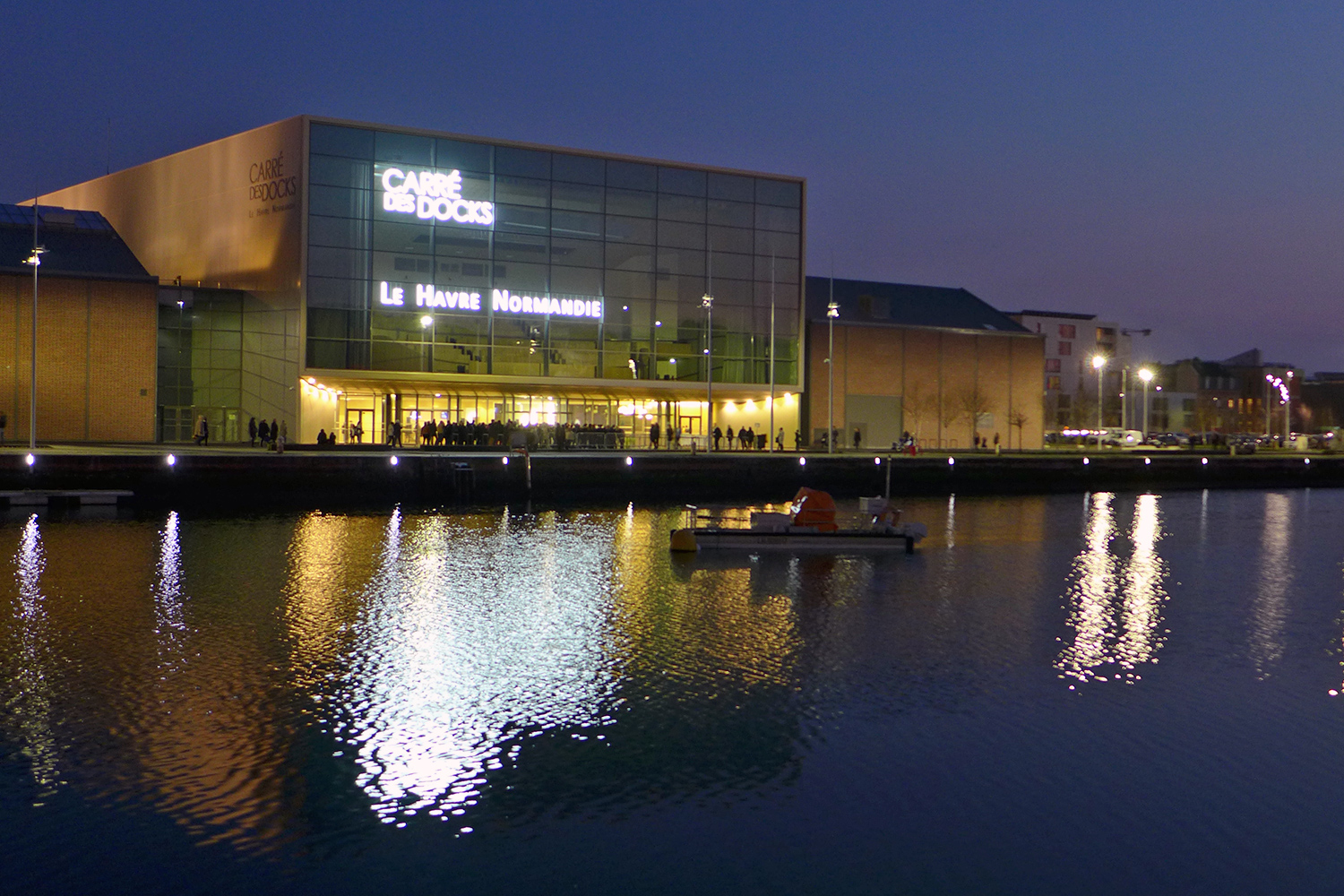 External view of Carré des Docks at night.

Photo © Kahle Acoustics
02/10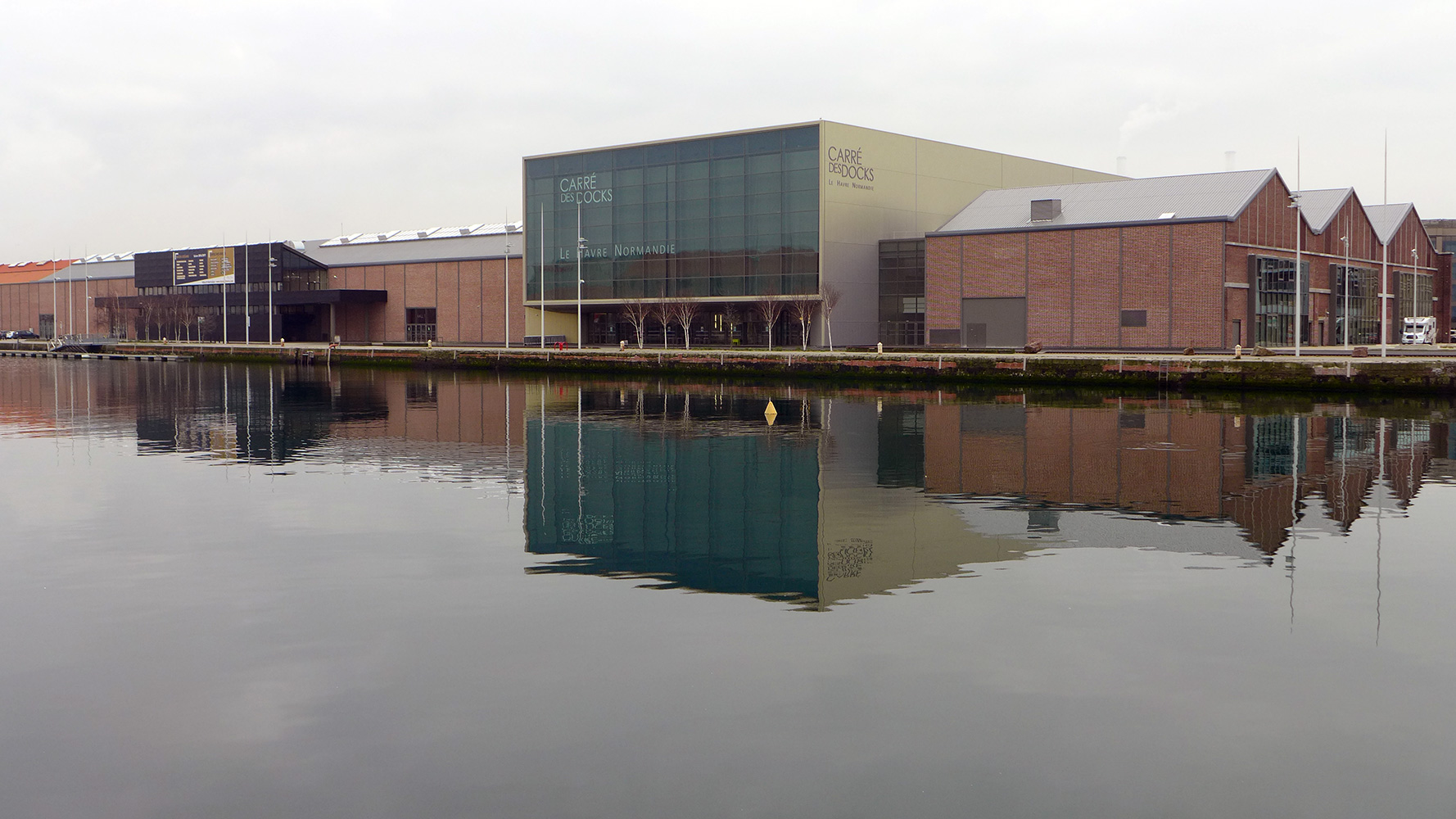 External view of Carré des Docks at night.

Photo © Kahle Acoustics
03/10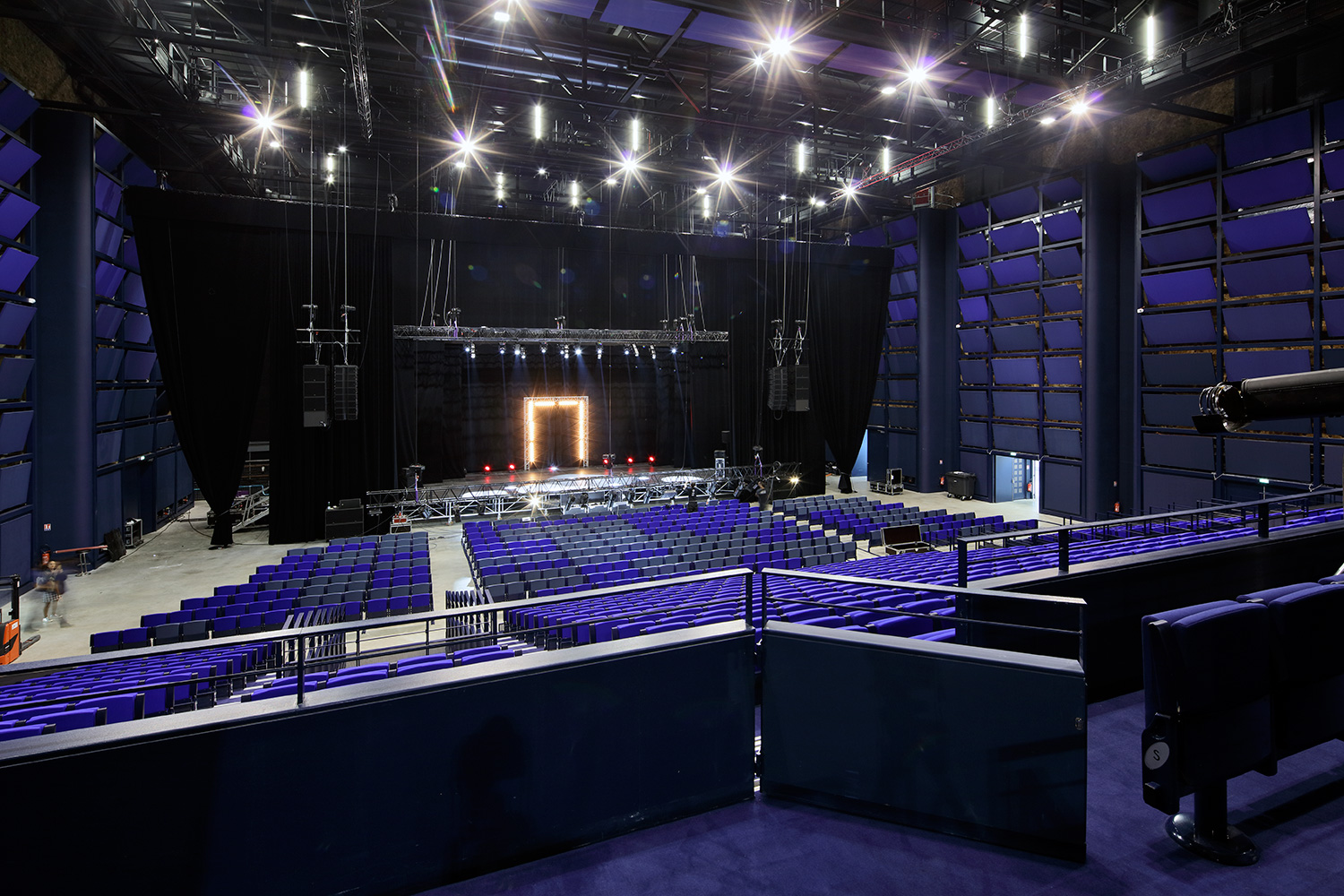 View on stage of the 2 100-seat hall.

Photo © Georges De Kinder
04/10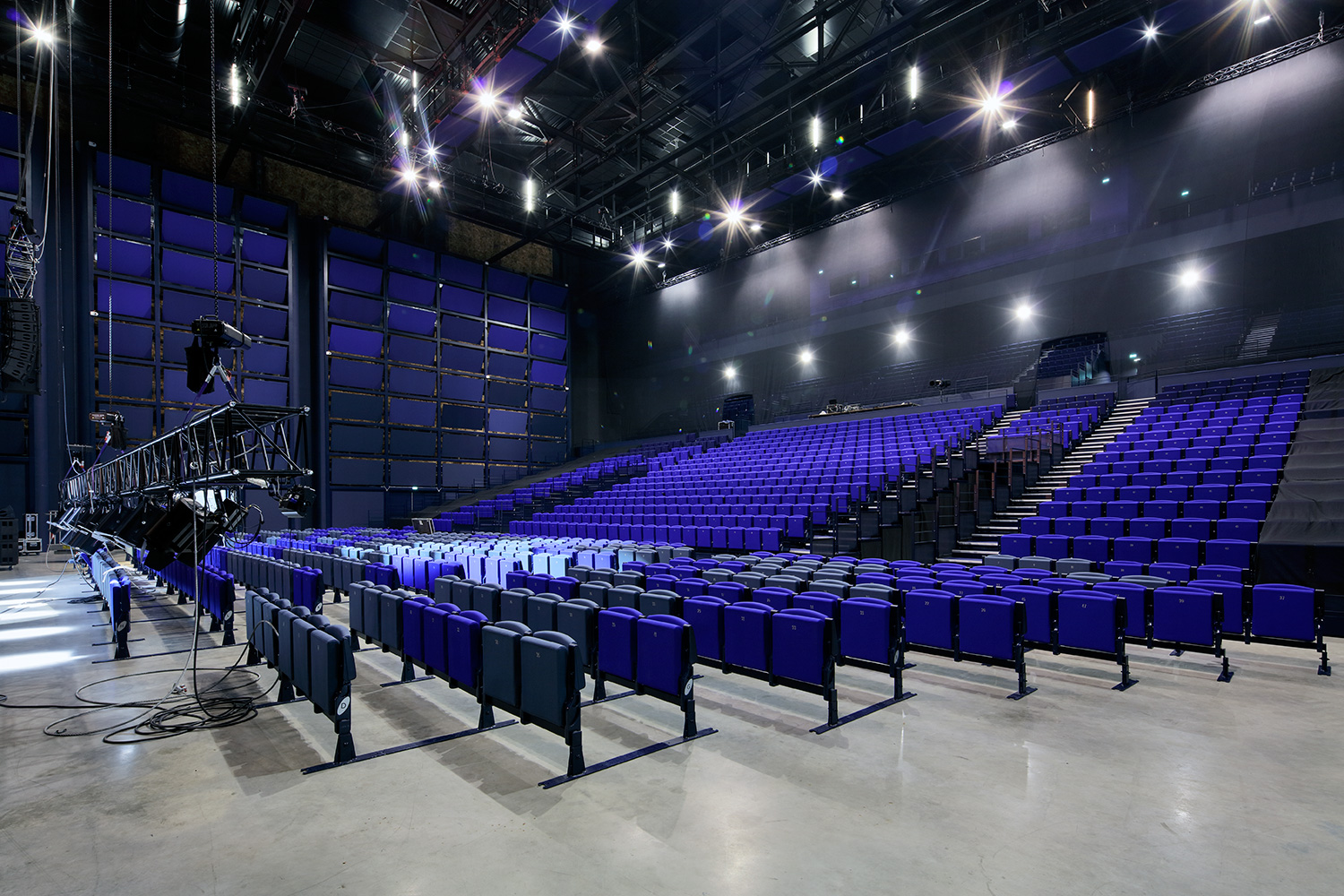 View of the 2 100-seat hall from the parterre.

Photo © Georges De Kinder
05/10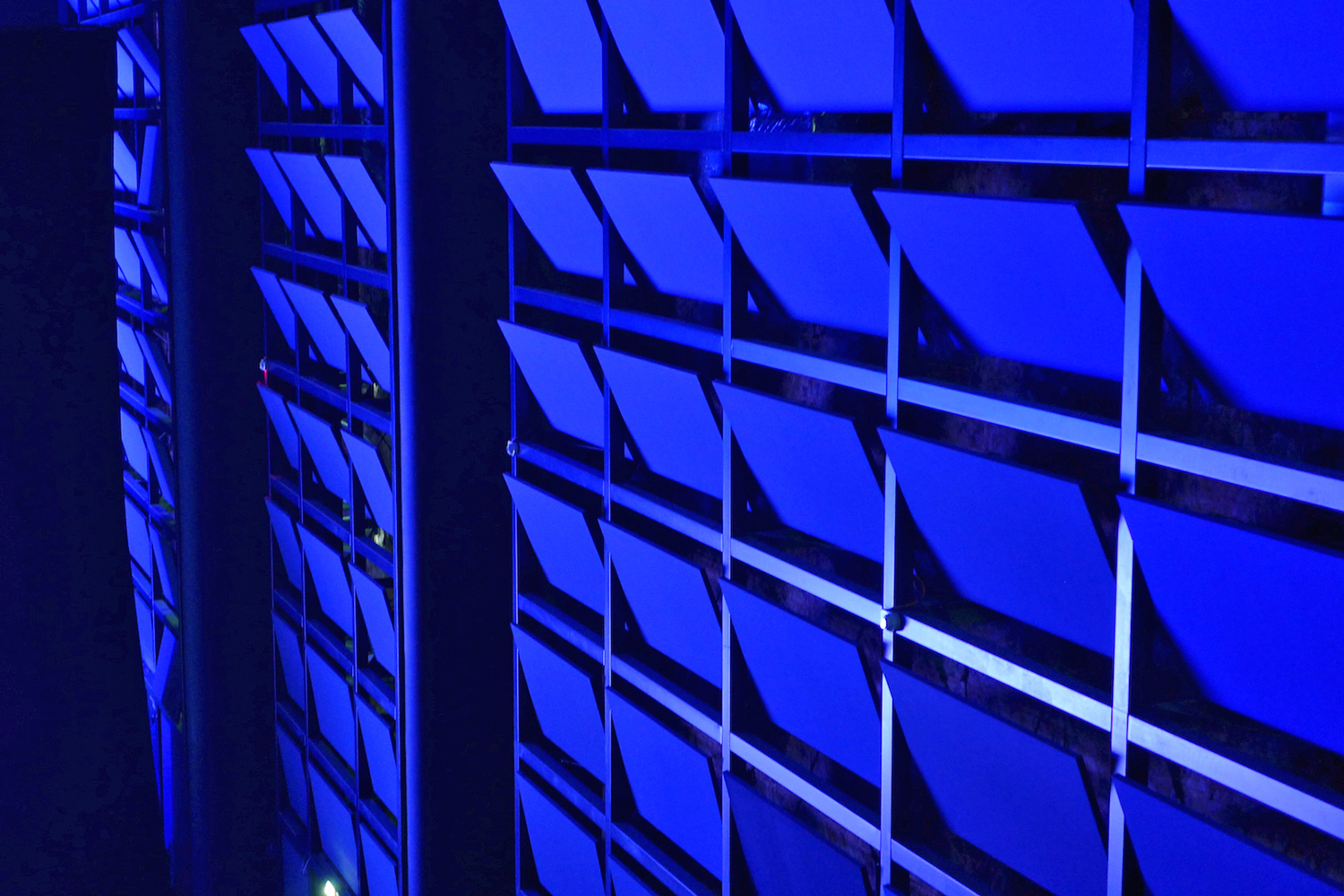 Detail of the rotating acoustic panels on the lateral walls of the 2 100-seat hall.

Photo © Kahle Acoustics
06/10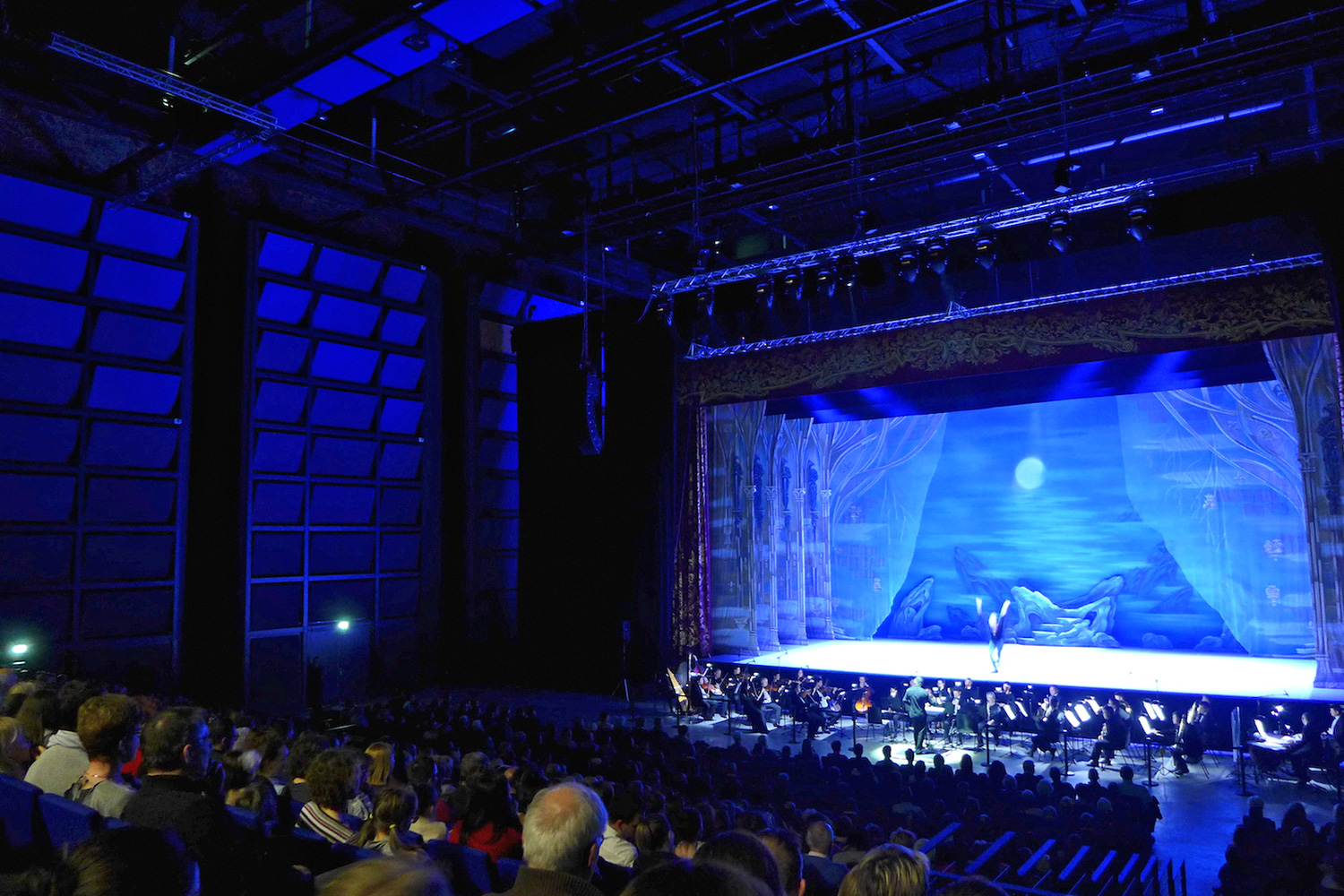 Opera-ballet of Swan Lake in the 2 100-seat hall.

Photo © Kahle Acoustics
07/10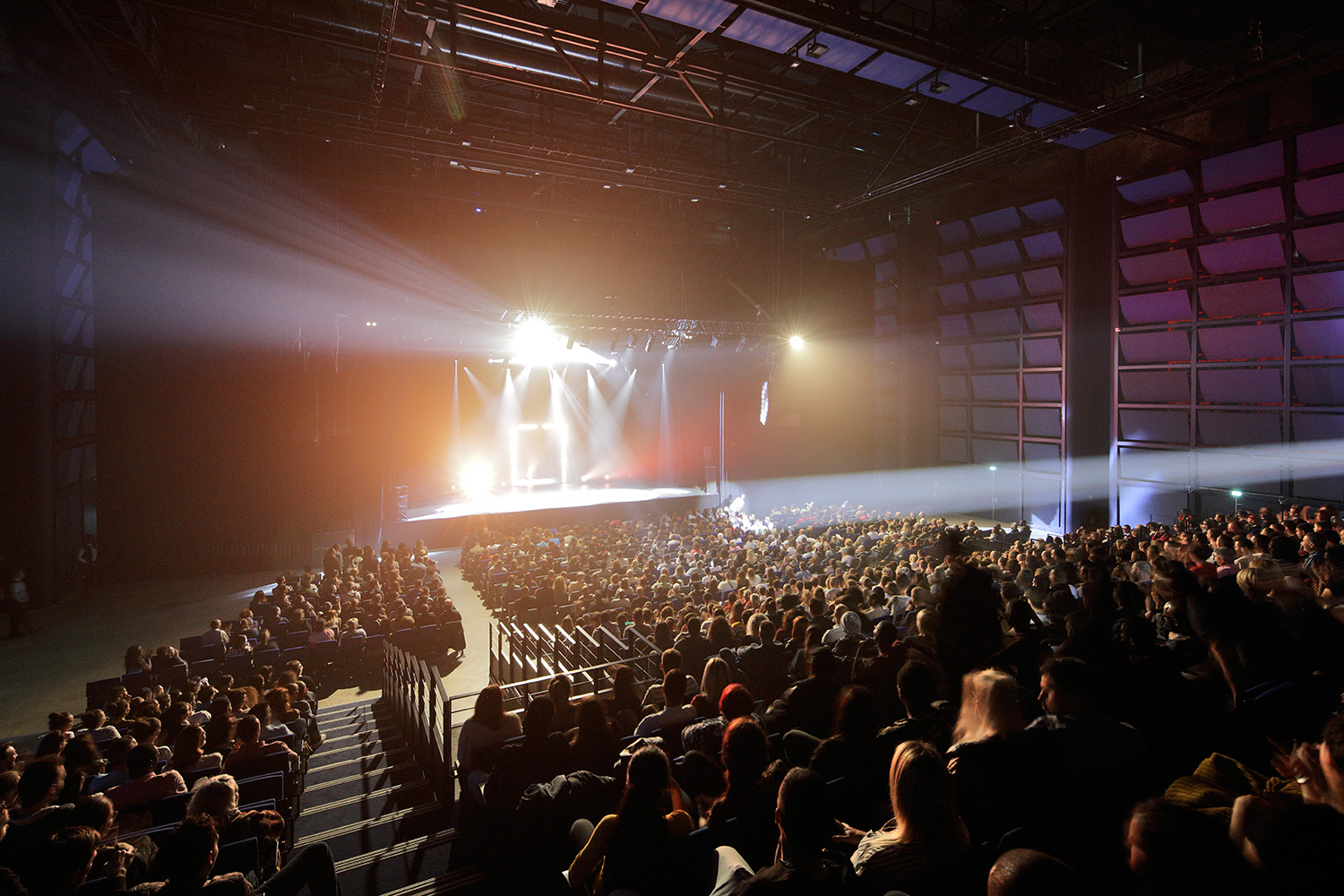 The 2 100-seat hall.

Photo © Georges De Kinder
08/10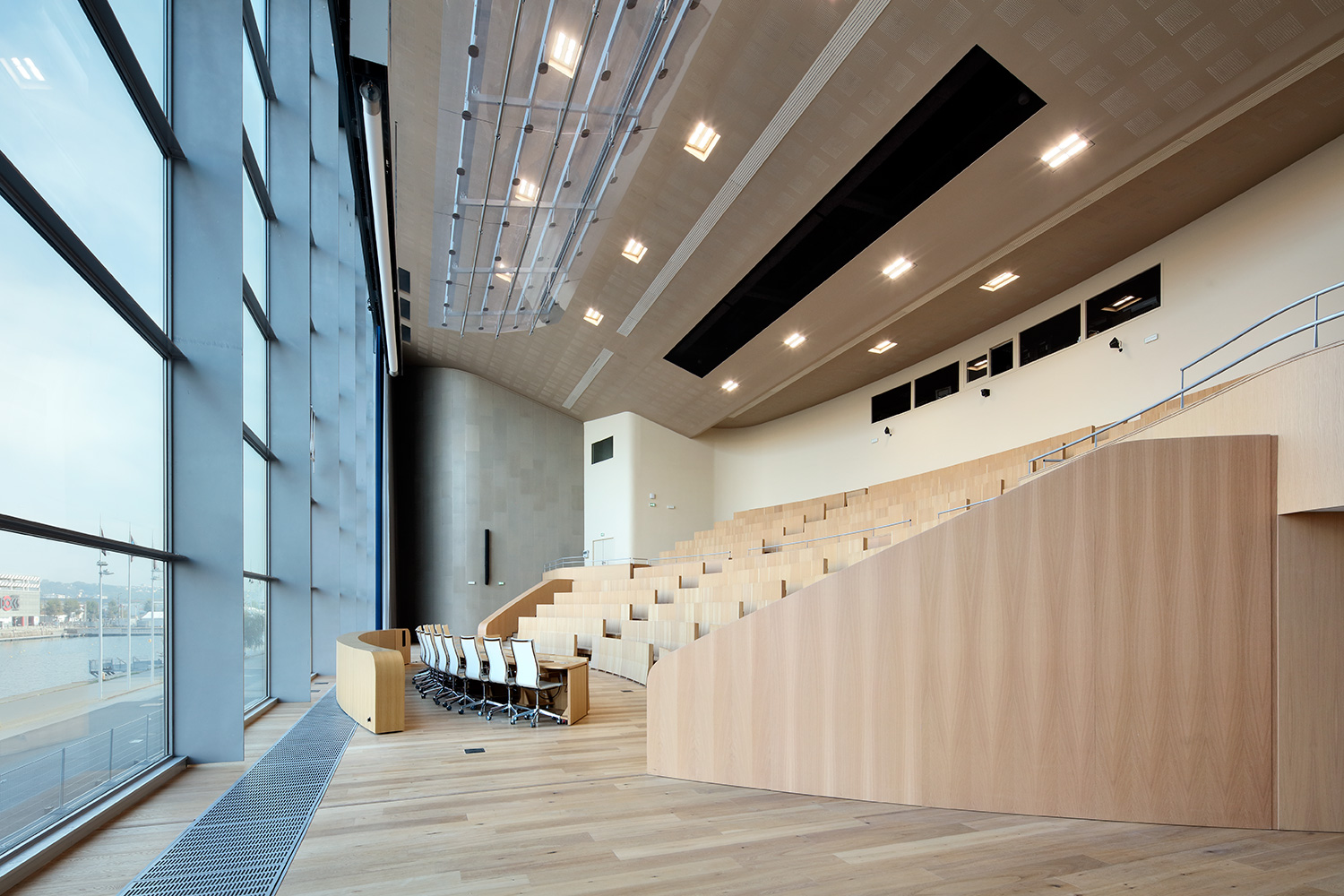 The 400-seat conference hall, used for concerts and congress as well as for the plenary sessions of the local parliament.

Photo © Georges De Kinder
09/10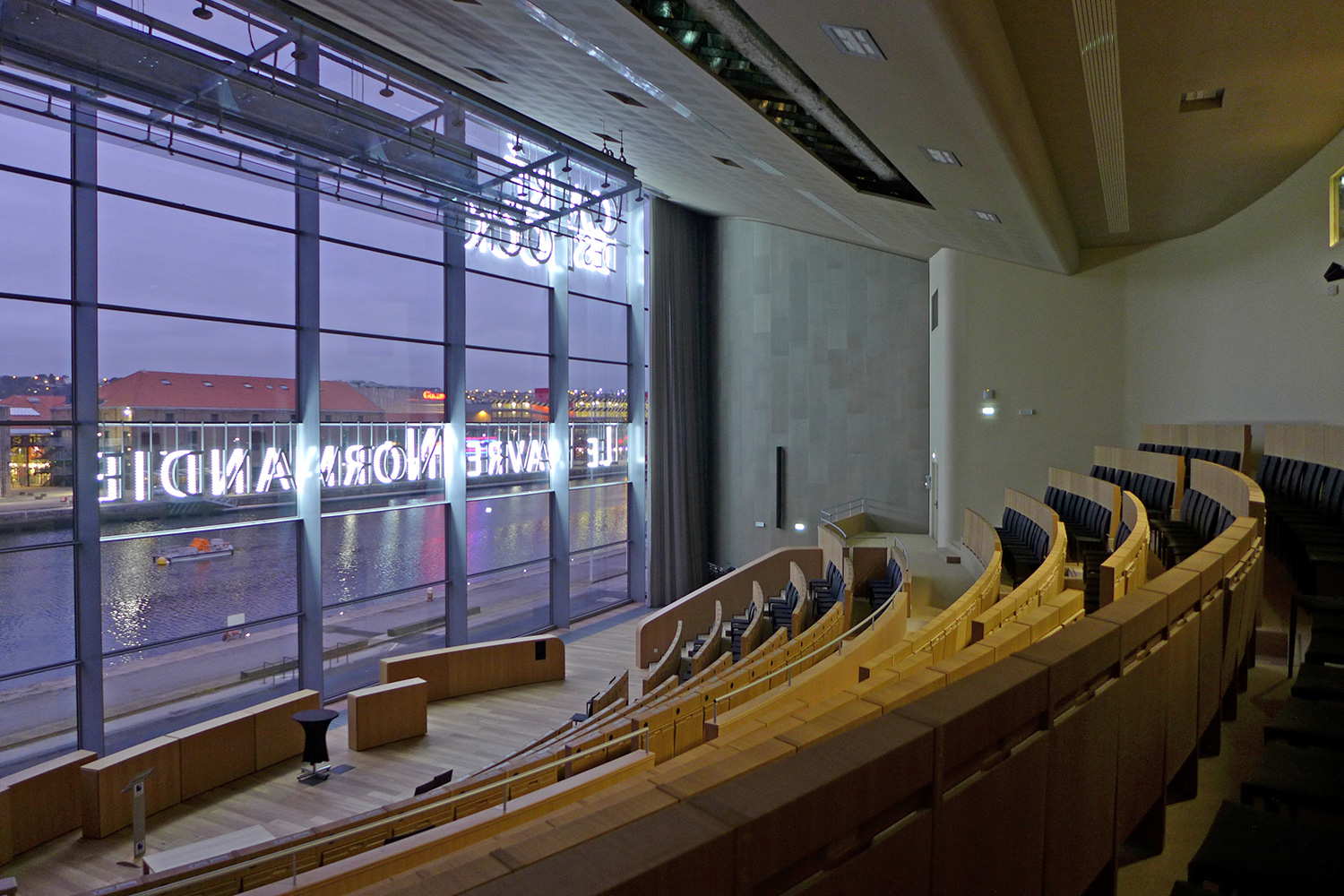 The 400-seat conference hall, used for concerts and congress as well as for the plenary sessions of the local parliament.

Photo © Kahle Acoustics
10/10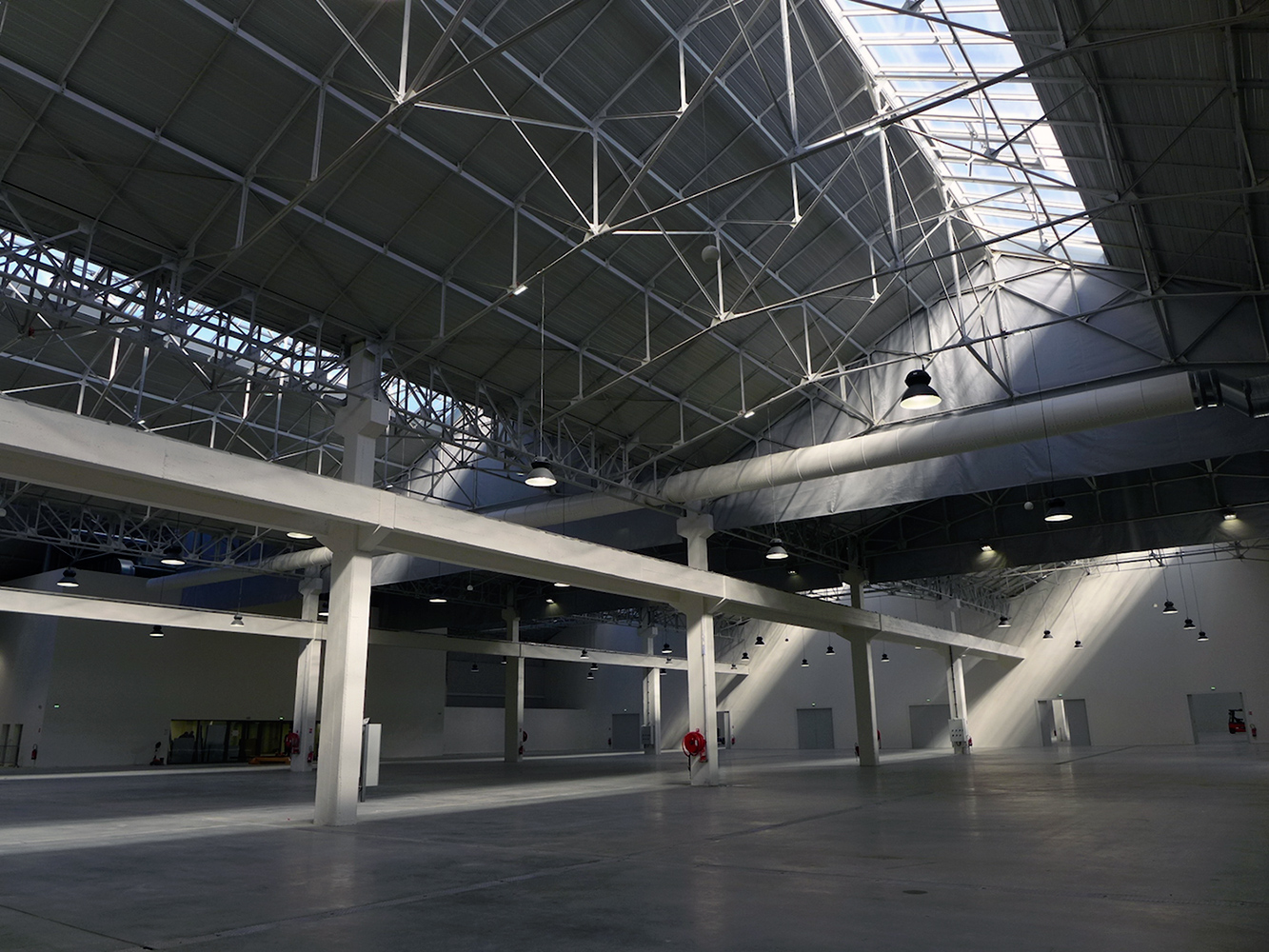 Carré des Docks, one of the three exhibition halls.

Photo © Kahle Acoustics