Conservatoire de Musique de Genève
The Conservatoire de Musique de Genève, built in the mid-1850s, is one of the oldest conservatories in Europe. The renovation project includes a significant extension of the basement and reorganisation of the ground floor to provide new performance and rehearsal spaces that will benefit students, tutors and performers alike, while preserving the historic architecture.
Information Sheet
Renovation/Transformation Conservatoire de Musique de Genève cmg.ch
Location Geneva, Switzerland.
Project Cost 19 million CHF.
Time Frame Design: 2015-2016. Construction: 2016-2019. Opening: 2021.
Owner Conservatoire de Musique, Geneva.
Architect(s) GM Architectes Associés (GMAA), Geneva www.gmaa.ch
Seat Count The conservatory includes a historic concert hall with 300-400 seats, a multifunctional hall of 40-50 seats and an organ hall. The extension will add a further 80-100 seat performance venue and a small theatre in what was the ballet rehearsal room. The number of small practice and teaching rooms will nearly double from 18 to 35. In addition, the new layout will include a large cafeteria and informal performance space. Total area 4 050 m².
Uses Music conservatory for 2 500 students, with 150 teachers in 24 disciplines.
Services Comprehensive acoustic consulting services including acoustic concept, room acoustics, sound isolation and noise control design, and construction supervision.
Team Yann Jurkiewicz, Evan Green, Émilie Carayol, Eckhard Kahle, Kahle Acoustics.
01/10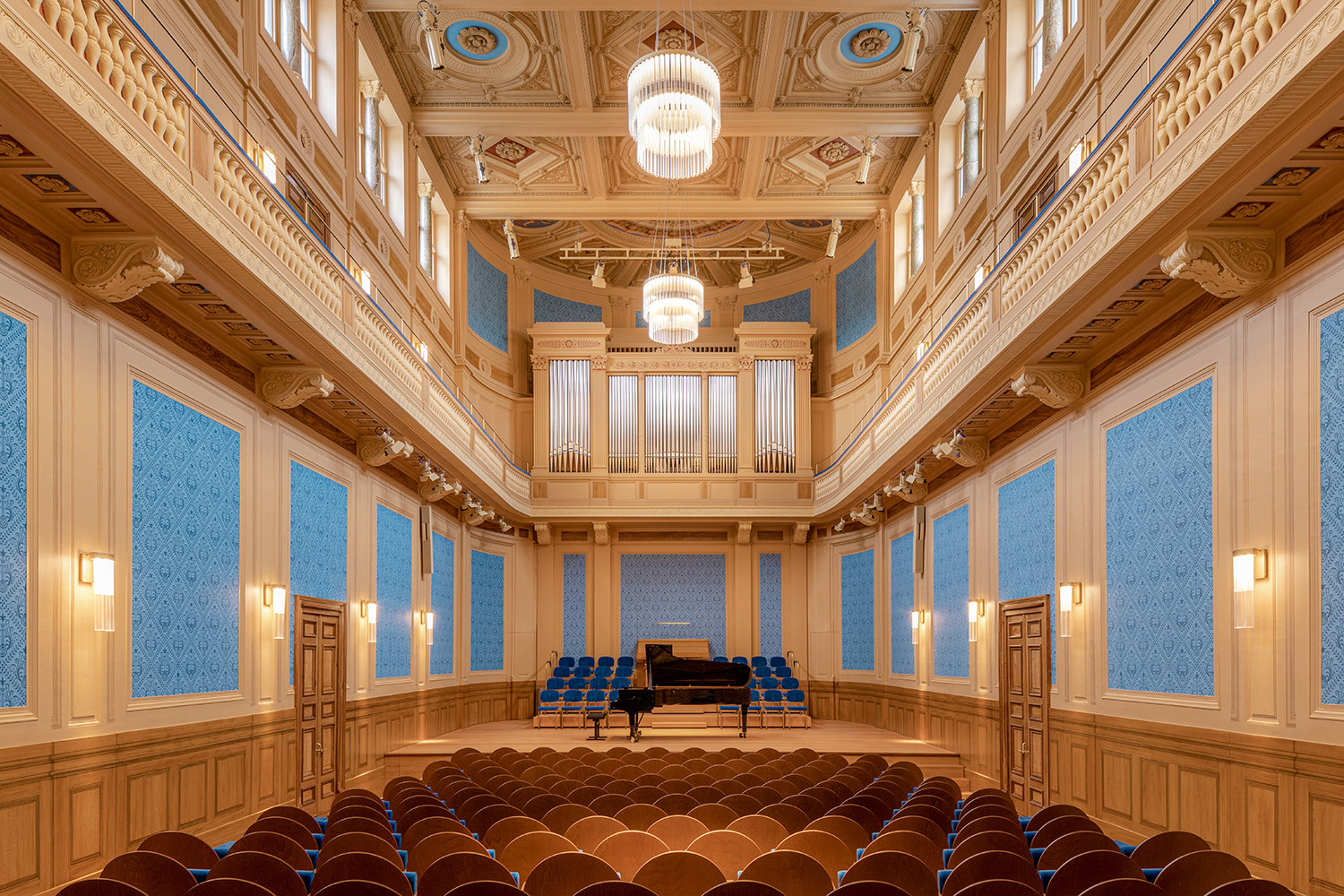 View on the stage of the historic 300-seat concert hall.

Photography by Think Utopia
02/10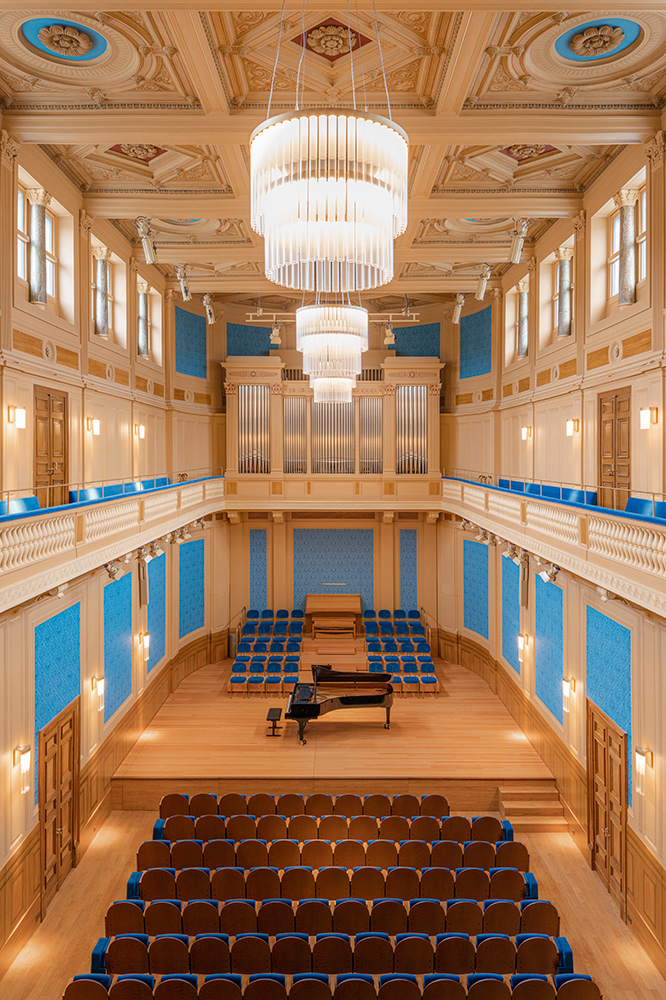 View from the first balcony on the stage of the historic 300-seat concert hall.

Photography by Think Utopia
03/10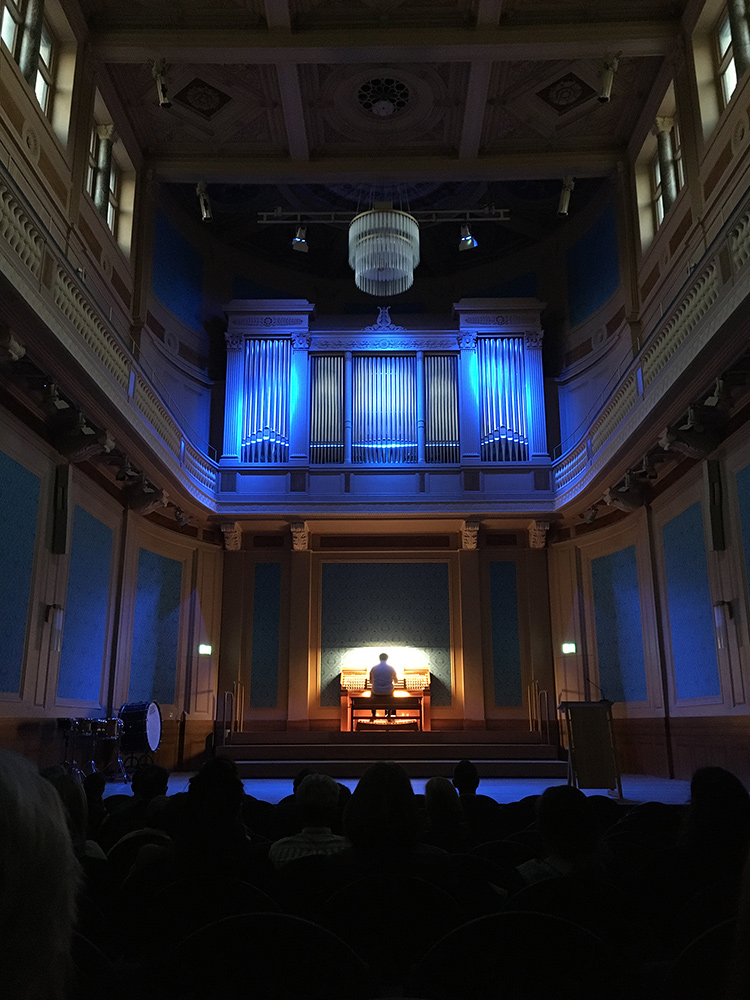 Performance in the historic 300-seat concert hall.

Photo © Kahle Acoustics
04/10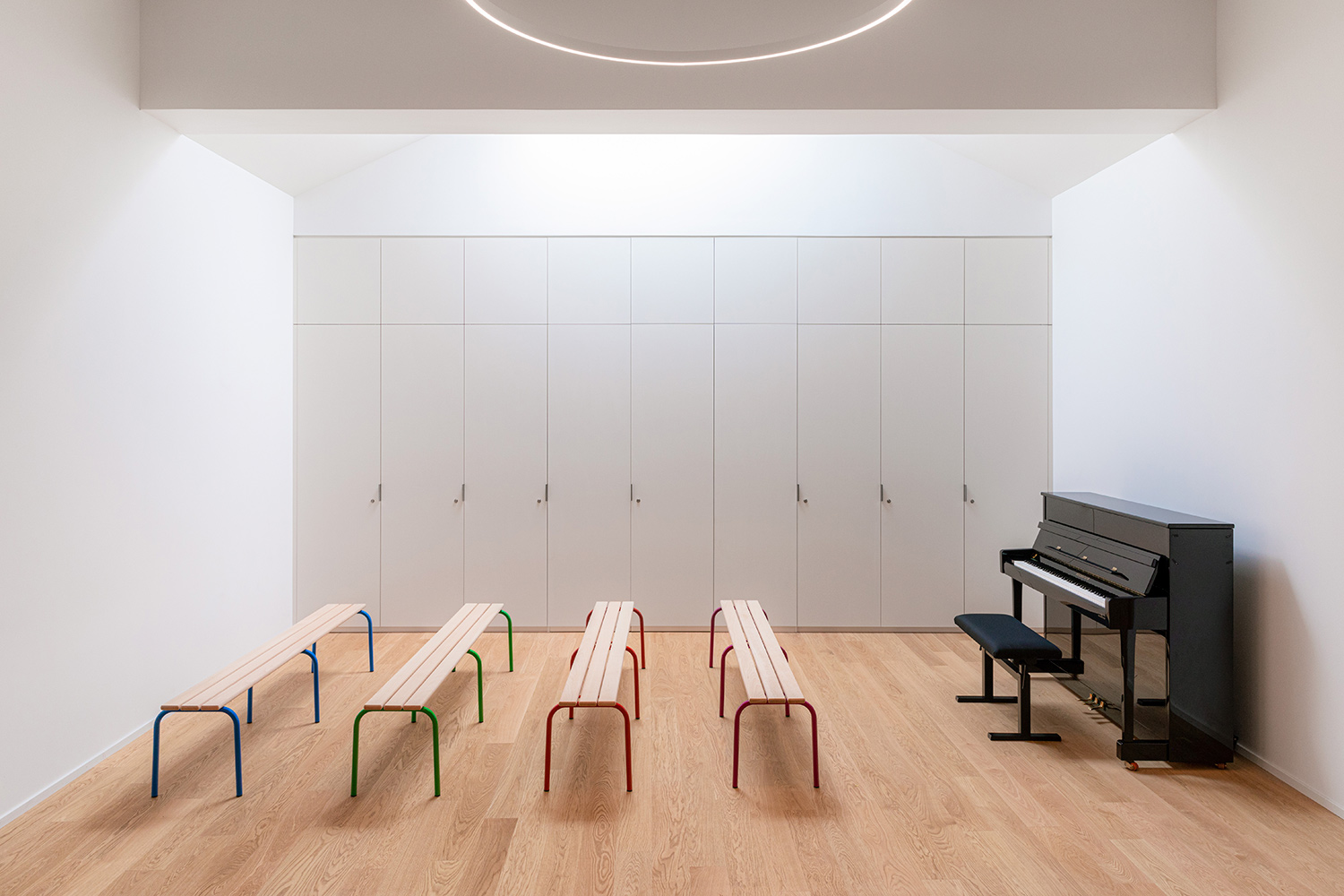 Small practice and teaching room in the extension of the basement of the Conservatoire de Musique de Genève with its natural skylight.

Photography by Think Utopia
05/10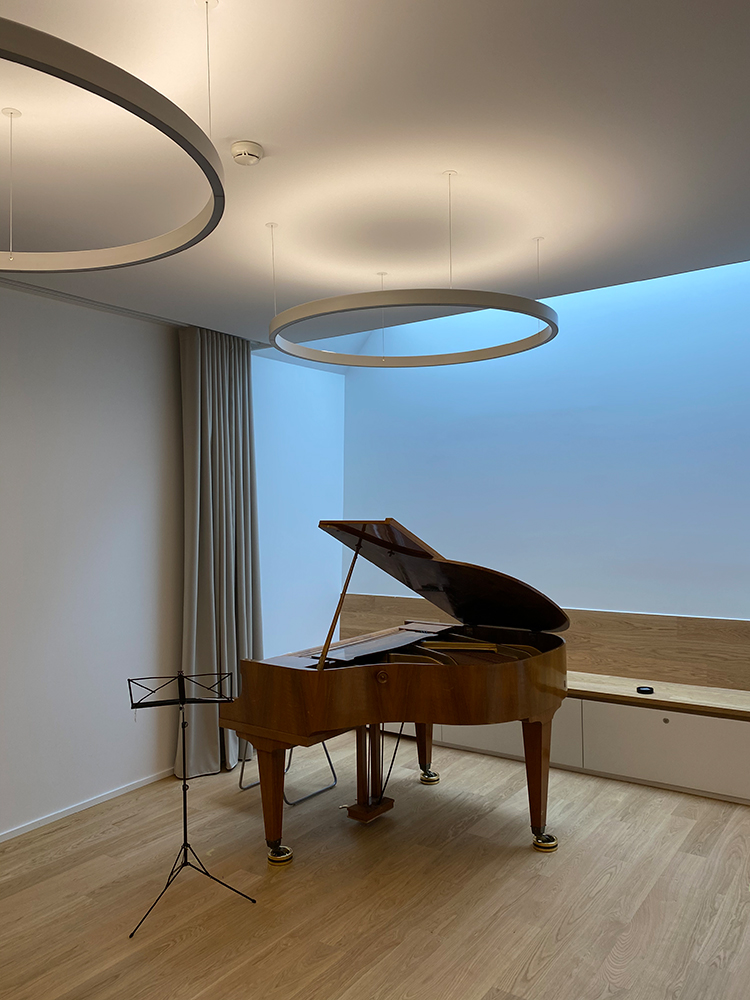 Small practice and teaching room in the extension of the basement of the Geneva Music Conservatory with its natural skylight.

Photo © Kahle Acoustics
06/10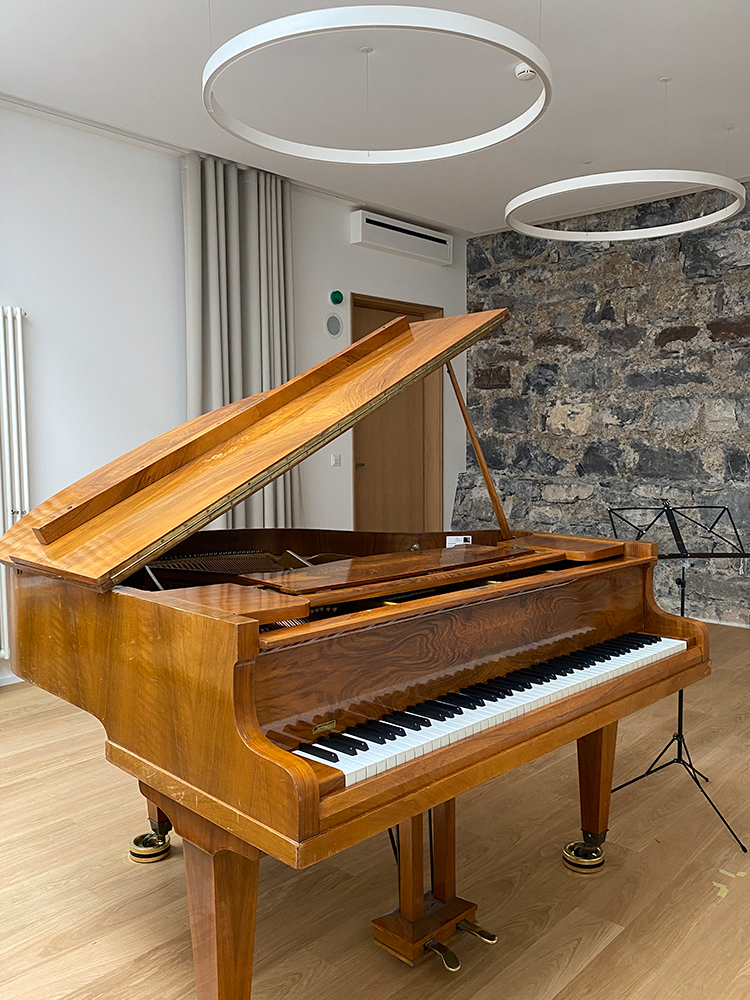 Small practice and teaching room in the extension of the basement of the Geneva Music Conservatory with its original mid-1850s' stone wall in the background.

Photo © Kahle Acoustics
07/10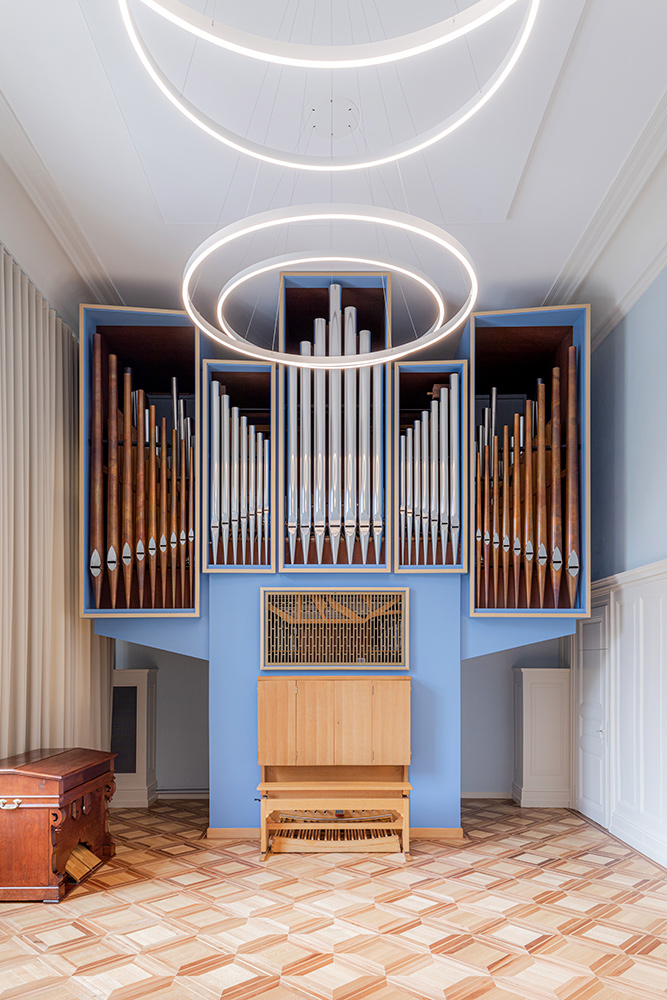 Organ hall or Montillet Hall.

Photography by Think Utopia
08/10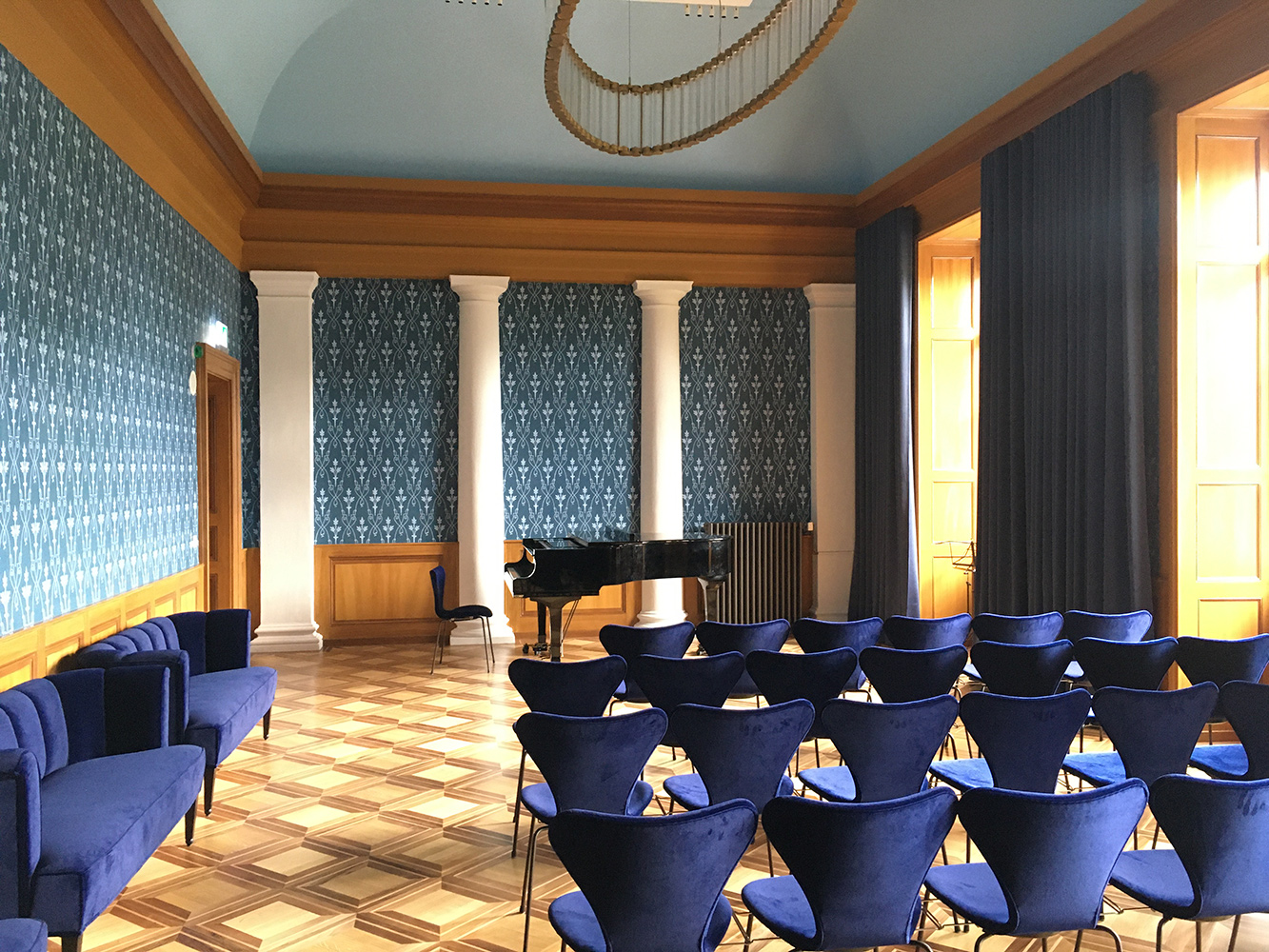 Chamber music hall of the Conservatoire de Musique de Genève.

Photo © © Kahle Acoustics
09/10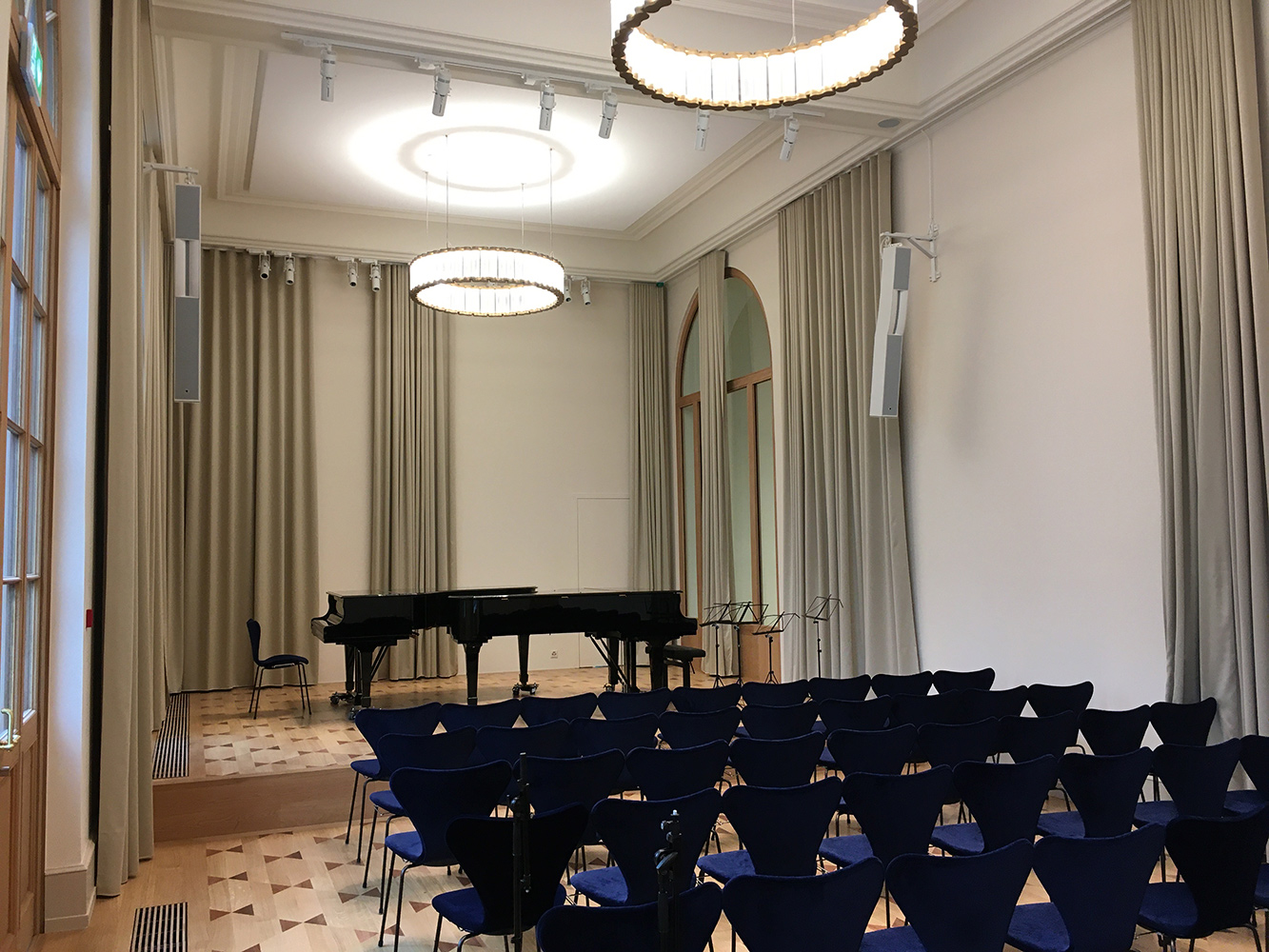 Small performance hall of the Conservatoire de Musique de Genève.

Photo © Kahle Acoustics
10/10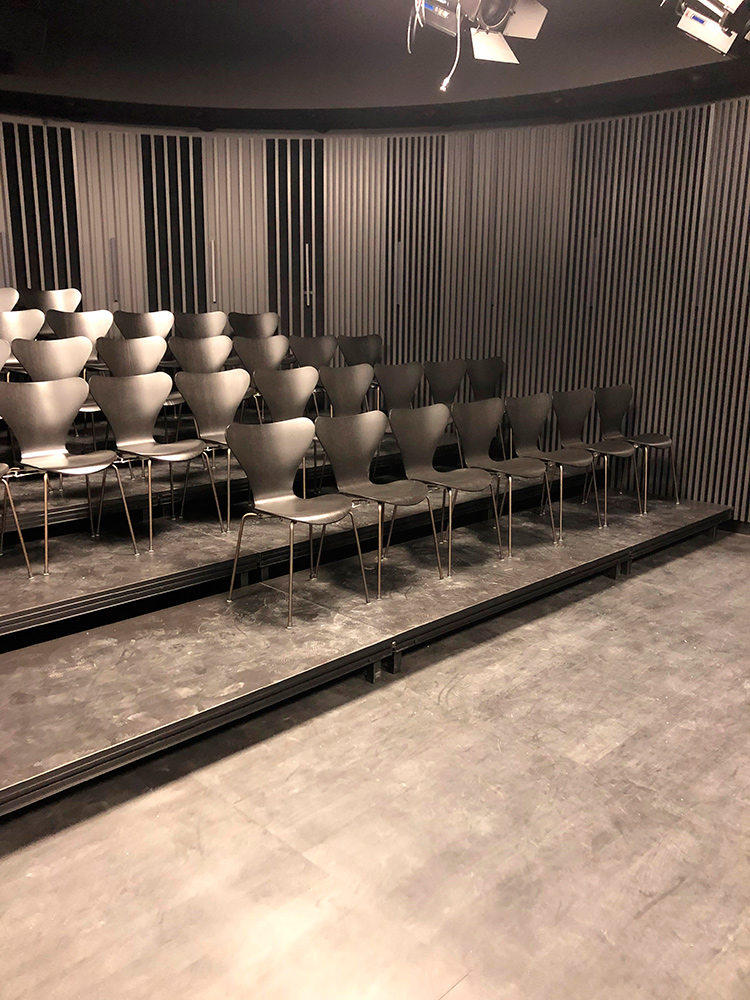 Small black-box theatre within the Conservatoire de Musique de Genève.

Photography by Think Utopia