Espace des Arts, Scène nationale Chalon-sur-Saône
L'Espace des Arts is a French national scene, which opened in 1971, and is landmarked since 2013. Its audience, users and artists benefit from the thorough renovation of the scenic spaces that offer a more fluid access to the multiple spaces where dance, drama, music and cinema are produced. HQE: BBC (low consumption building efficiency). ADC Awards 2019 Architecture/Culture category.
Information Sheet
Renovation/Transformation Espace des Arts, Scène nationale Chalon-sur-Saône www.espace-des-arts.com
Location Chalon-sur-Saône, France. Landmarked building.
Project Cost 7.3 million €.
Time Frame Programme: 2012-2013. Competition: 2015. Design: 2016. Building Phase: 2017-2018. Opening: September 2018.
Owner Greater Grand Chalon.
Programming Aubry & Guiguet Programmation, France, and JMD scénographie, France.
Architect(s) Atelier d'Architecture Pierre Hebbelinck, Belgium www.pierrehebbelinck.net • HBAAT, France hbaat.fr • Richard Klein, Historian.
Theatre Planner(s) ArtSceno, Switzerland artsceno.ch
Seat Count 3 halls, one of 850 seats (Grand Espace), one of 250 seats (Petit Espace) and one of 80 seats (Studio Noir), some exhibition spaces, a cafe and artists' residency. Total area 15 647 m².
Uses Renovation of the former house of culture of Chalon-sur-Saône, now a national scene that produces, presents and hosts contemporary artistic creations (dance, theatre, music and cinema).
Services Comprehensive acoustic consulting services since the feasibility study, to the acoustic concept, the design and the construction supervision.
Team Johan Brulez, Yann Jurkiewicz, Kahle Acoustics.
01/10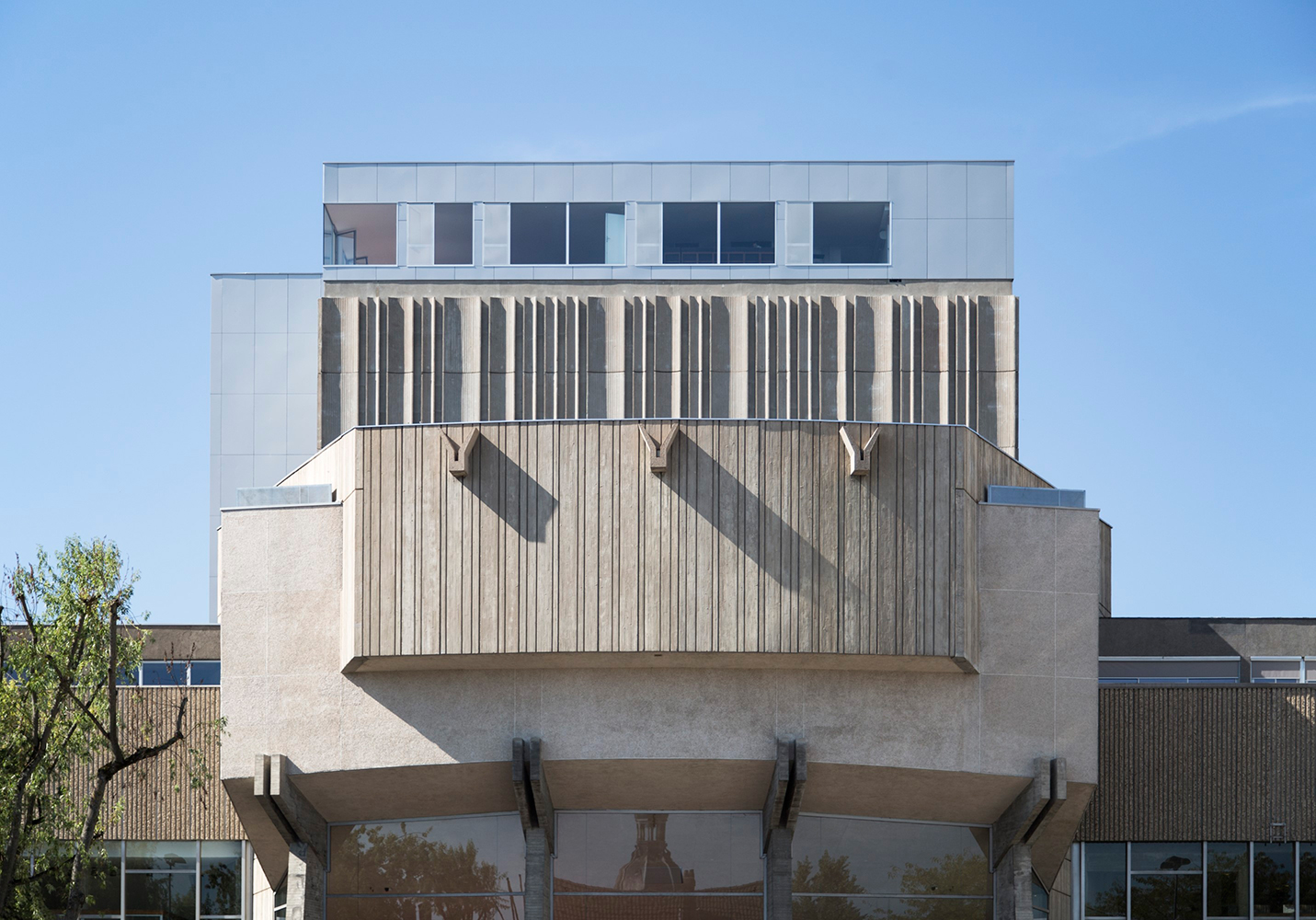 The Espace des Arts's façade.

Photo © François Brix
02/10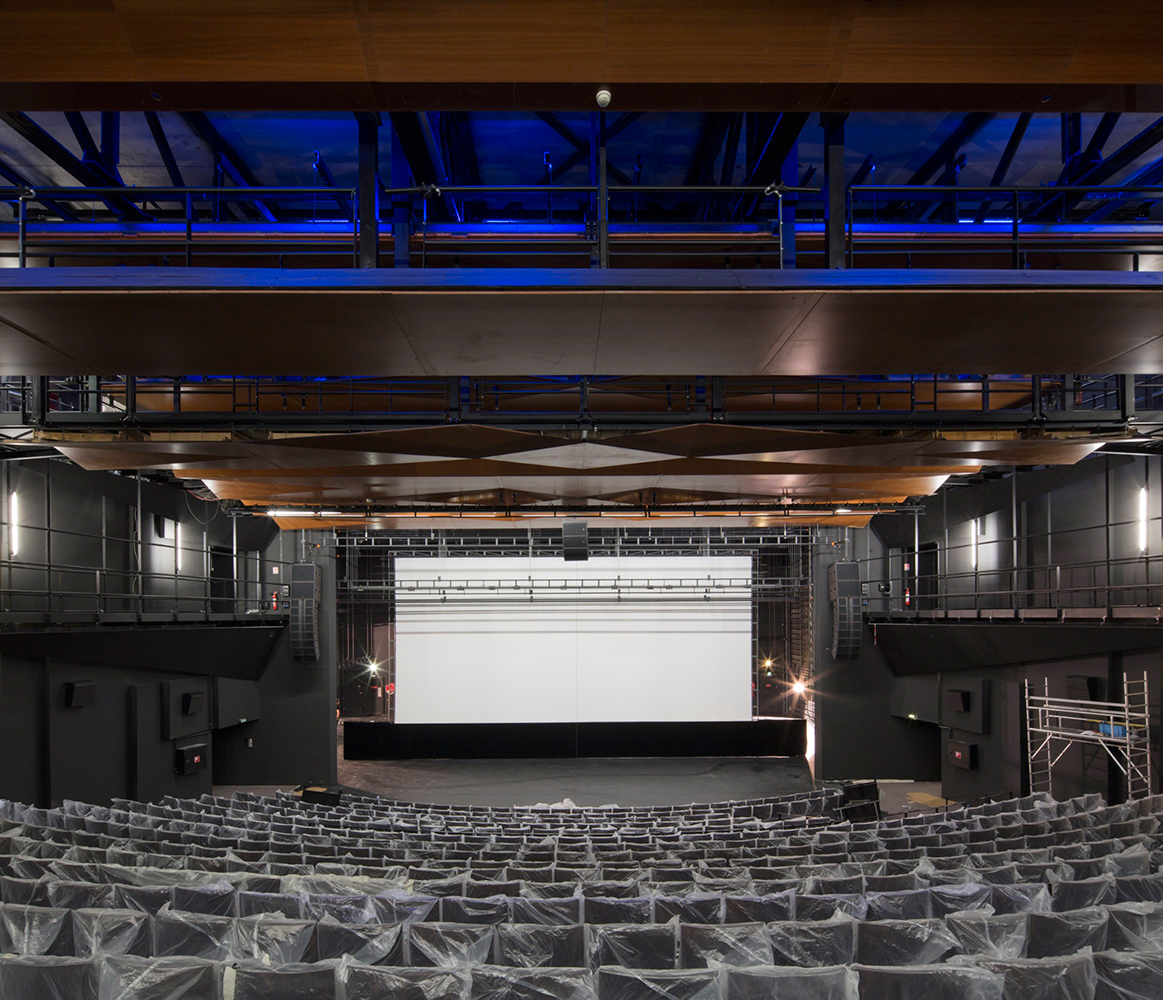 The 850-seat hall (Grand Espace).

Photo © François Brix
03/10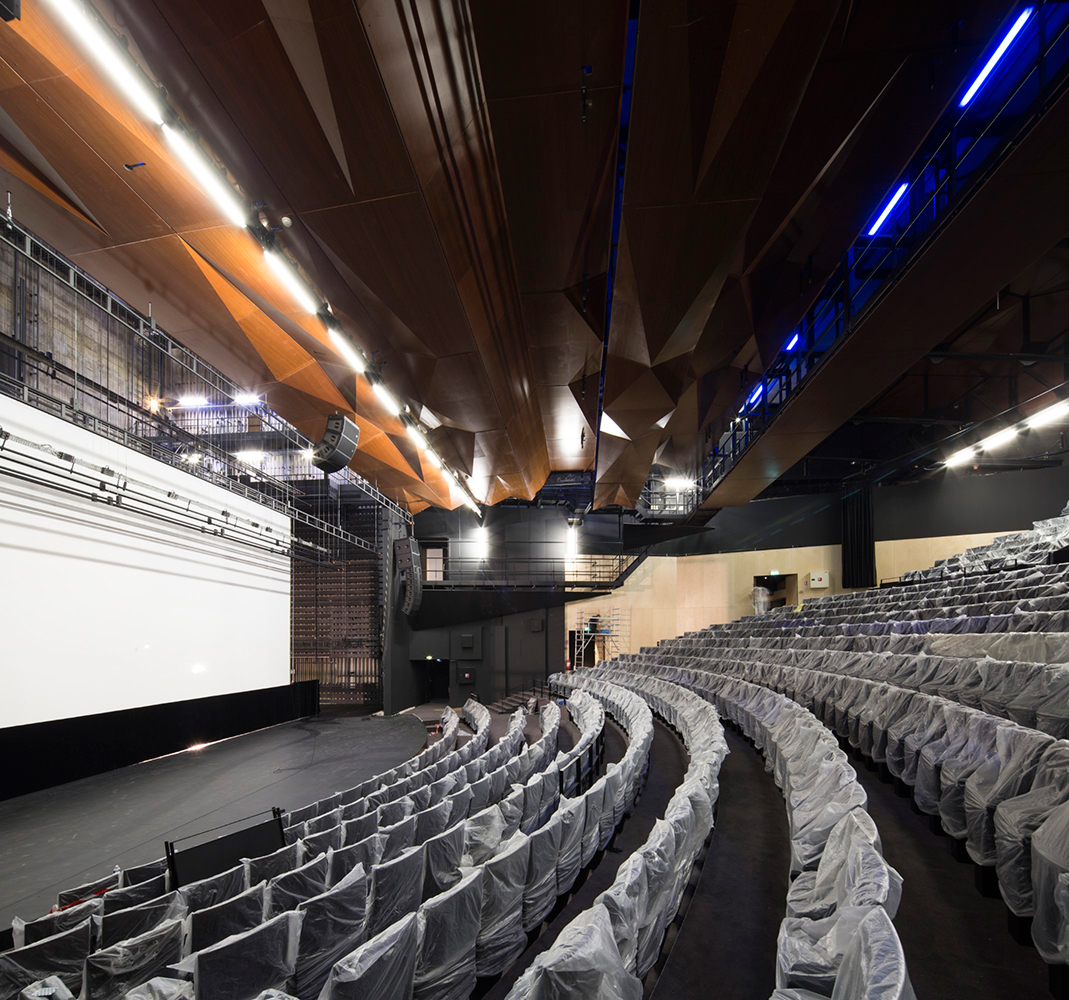 The 850-seat hall (Grand Espace).

Photo © François Brix
04/10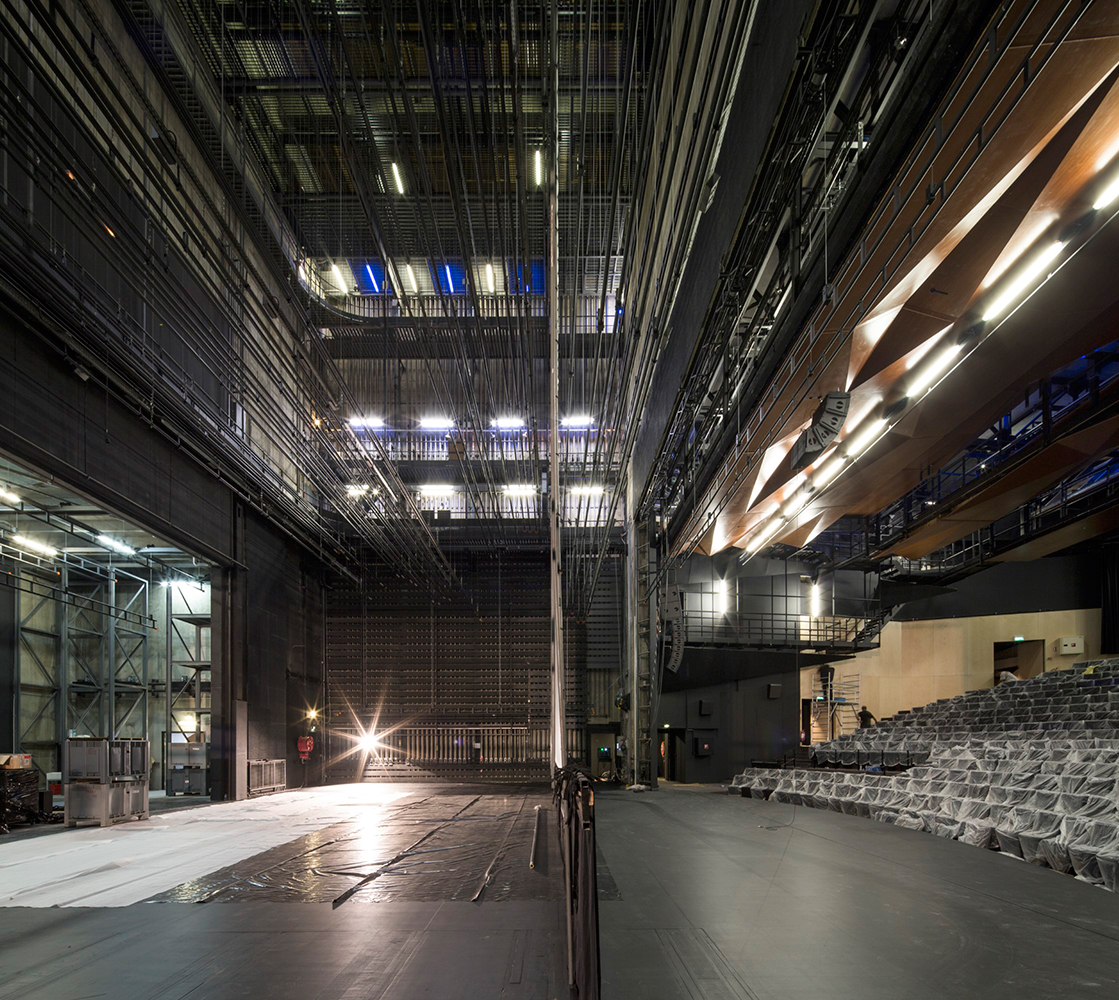 The 850-seat hall (Grand Espace).

Photo © François Brix
05/10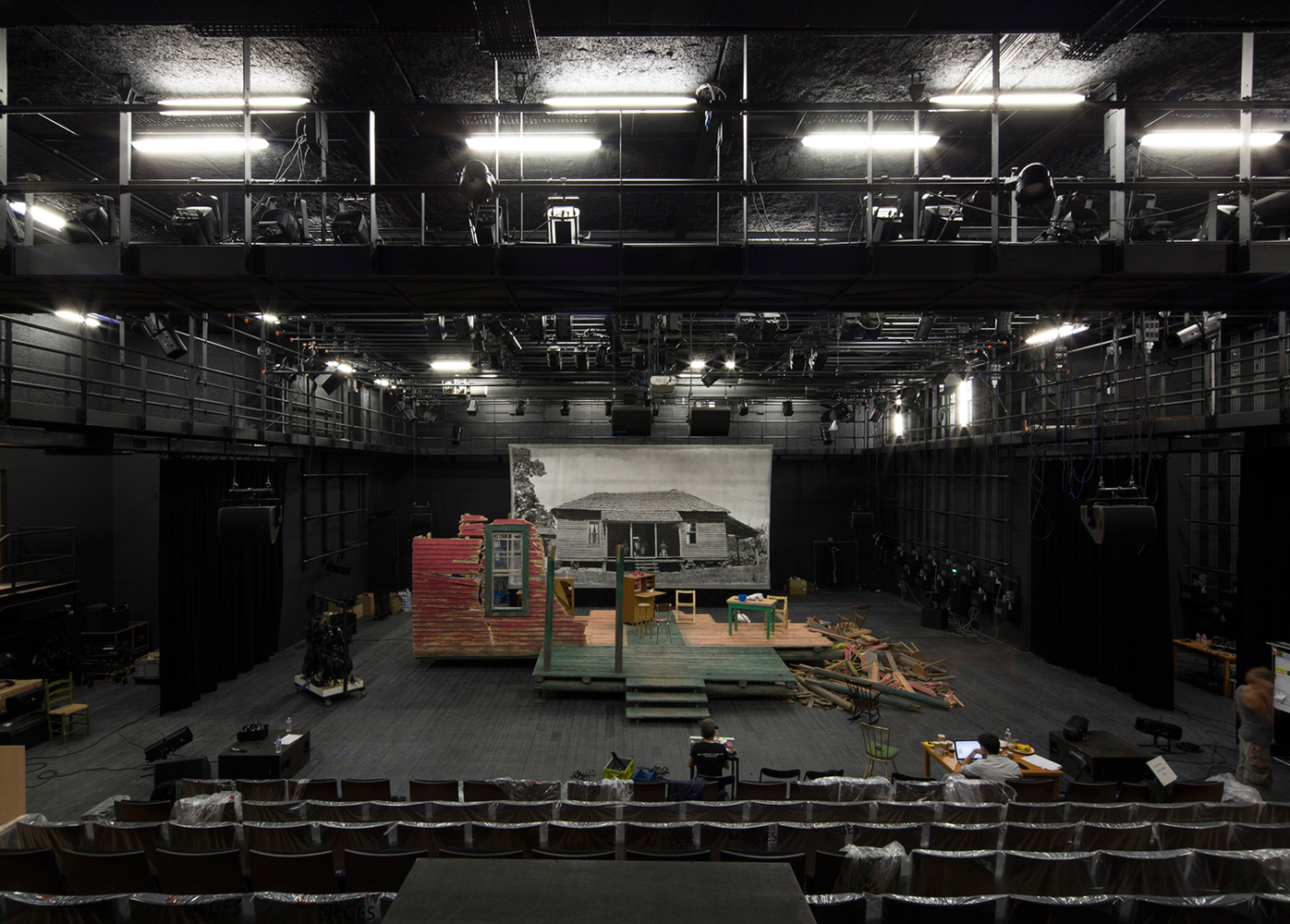 Stage of the 250-seat hall (Petit Espace).

Photo © François Brix
06/10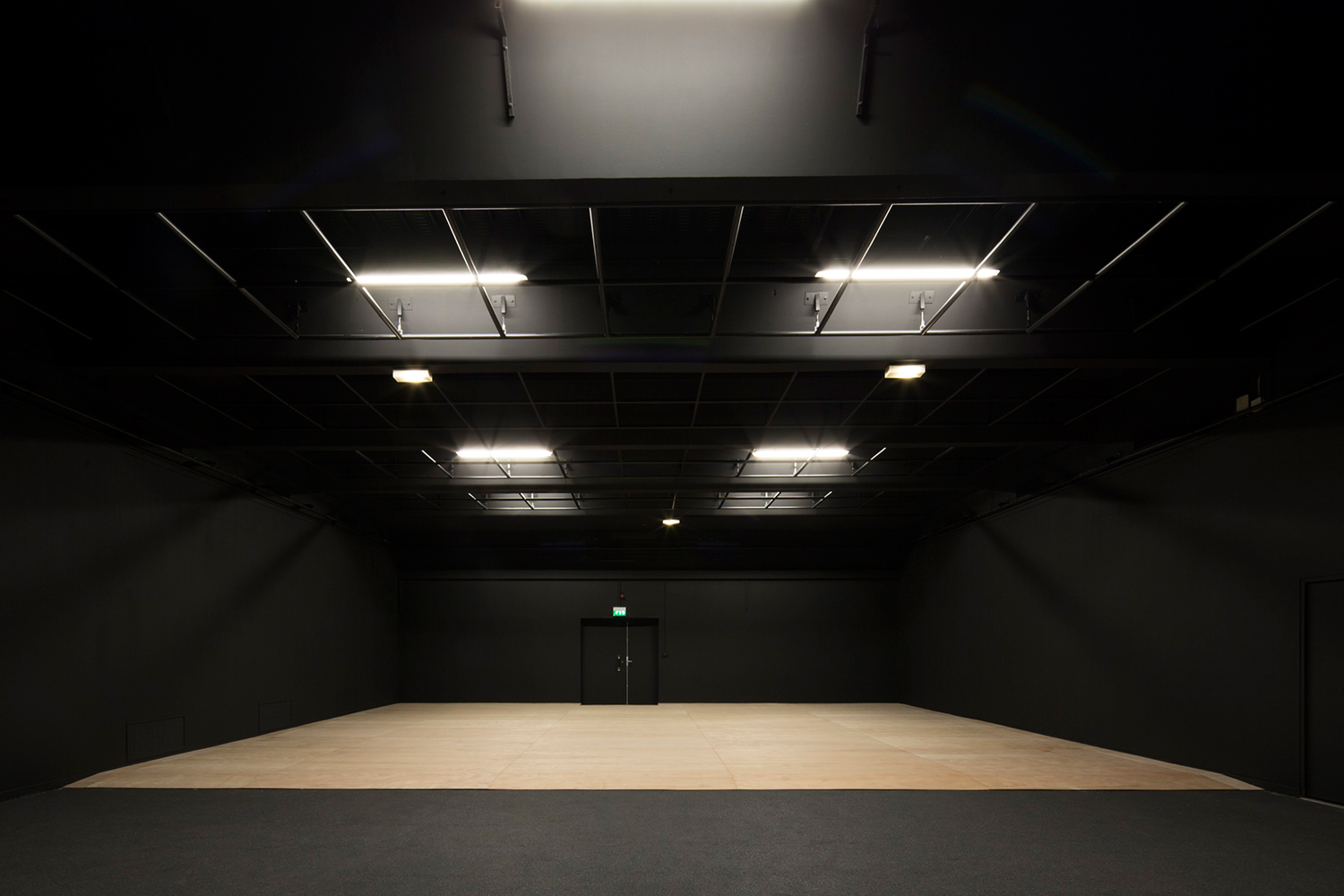 The 80-seat black-box (Studio Noir).

Photo © François Brix
07/10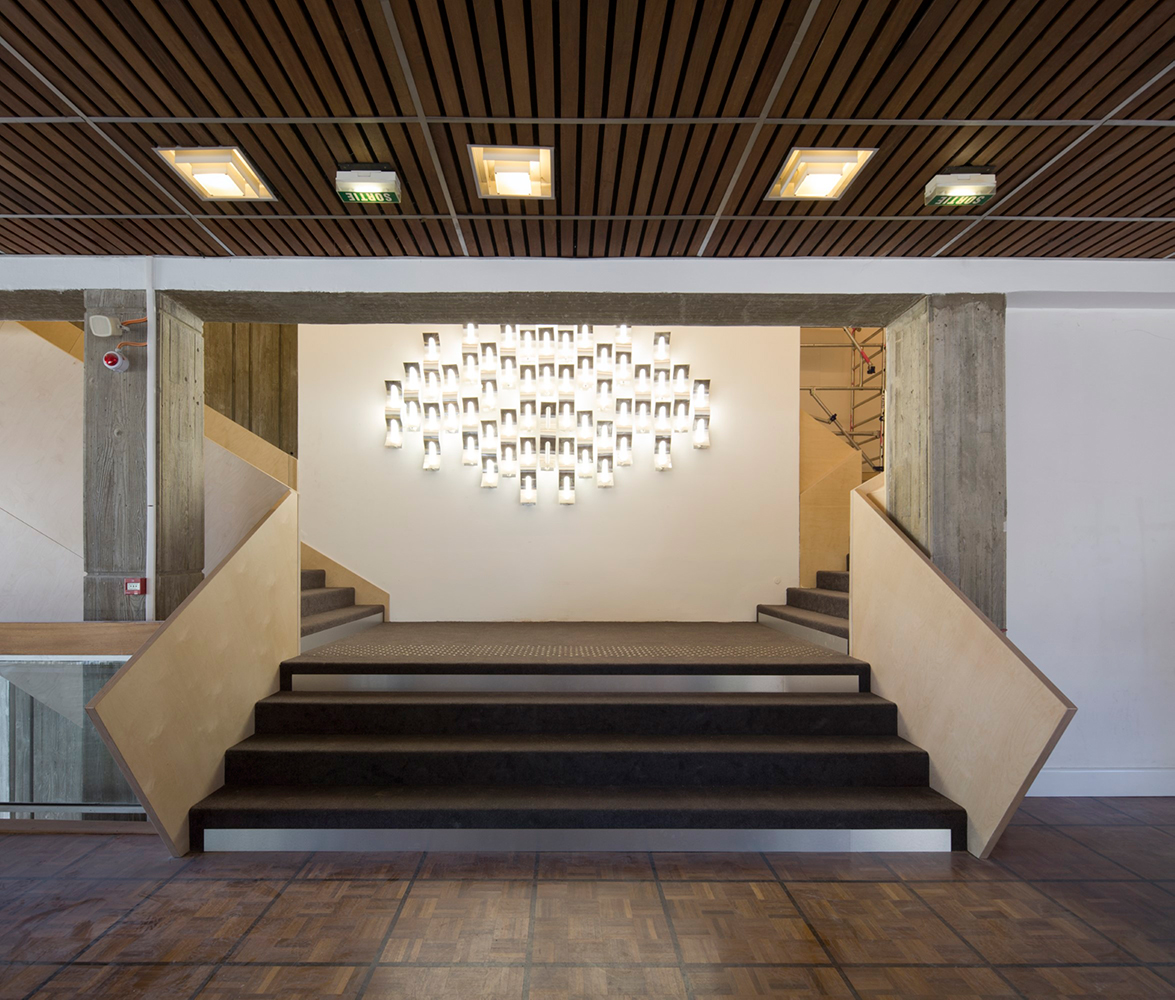 Access to the Grand Espace from the renovated foyer of the Espace des Arts.

Photo © François Brix
08/10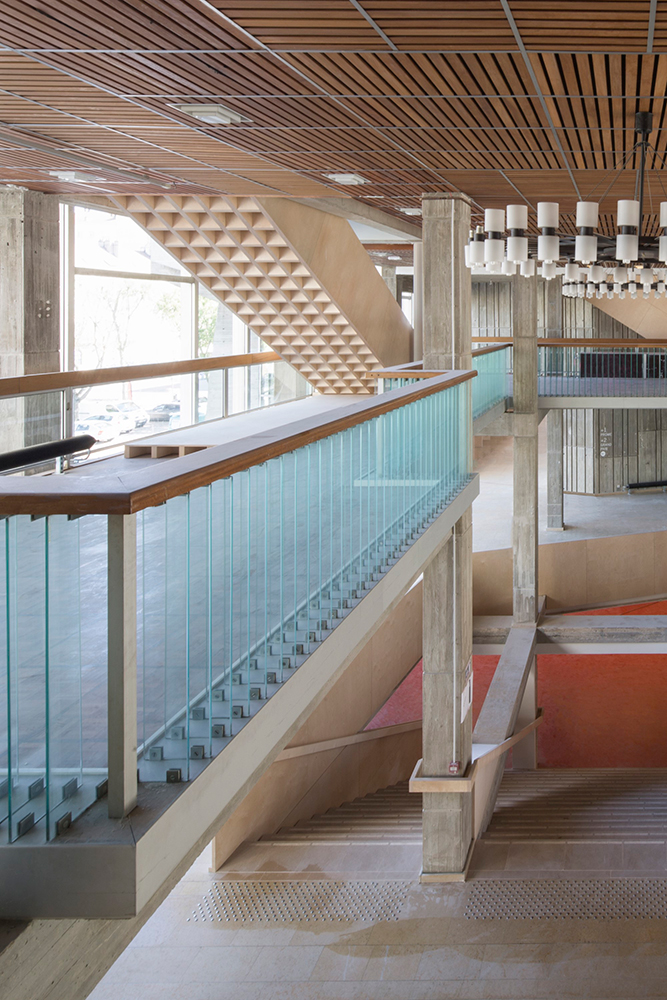 The renovated foyer of the Espace des Arts.

Photo © François Brix
09/10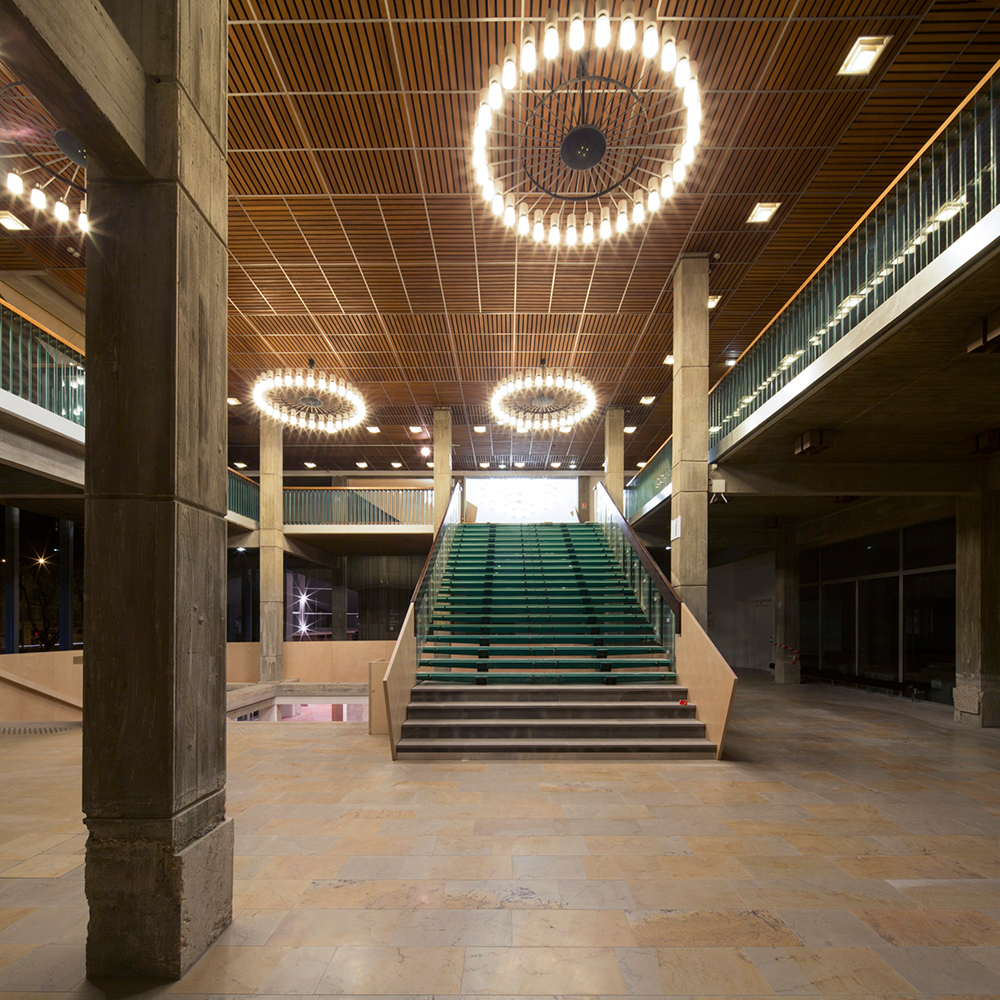 View at night of the renovated foyer of the Espace des Arts.

Photo © François Brix
10/10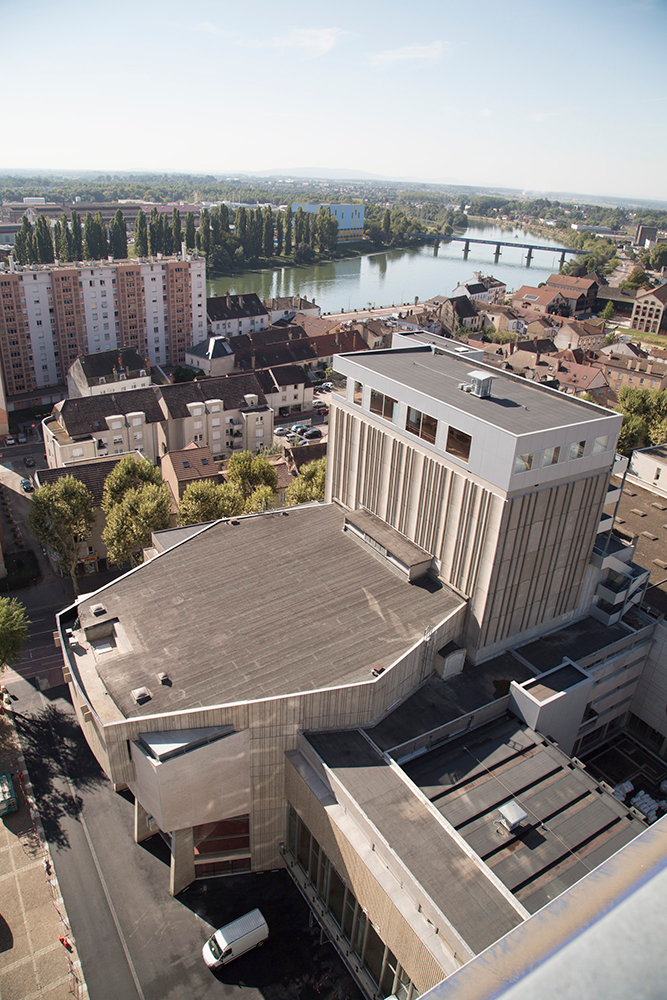 The Espace des Arts within its urban context.

Photo © François Brix