Frame media center, Brussels
In the heart of the Brussels Media Community creative district, a collective project is shaping up as an innovative platform dedicated to media and to audio-visual disciplines. This project is called Frame and it will be the first Belgian public/private/academic building.
Information Sheet
New Build Frame media center www.mediapark.brussels
Location Brussels, Belgium.
Project Cost 16 million €.
Time Frame Competition: 2017. Design: 2018-2019. Construction: 2020-2022. Opening: 2023.
Owner Brussels-Capital Region and the European Regional Development Fund (ERDF).
Architect(s) Baukunst, Belgium www.bau-kunst.eu • Bruther, France.
Seat Count This innovation platform includes one auditorium used as a theatre and as a screening room, a co-working space, a business centre dedicated to the media and audio-visual disciplines and broadcasting studios. It will house BX1 regional TV, Brussels Video Centre, IHECS Academy and screen Brussels. Total area 10 000 m².
Uses Modular spaces for interdisciplinary exchanges in the media and audio-visual sectors.
Services Comprehensive acoustic consulting services for the entire project from competition to commissioning, including room acoustics, building acoustics along with noise and vibrations control.
Team Thomas Wulfrank, Vincent Berrier, Kahle Acoustics.
1/4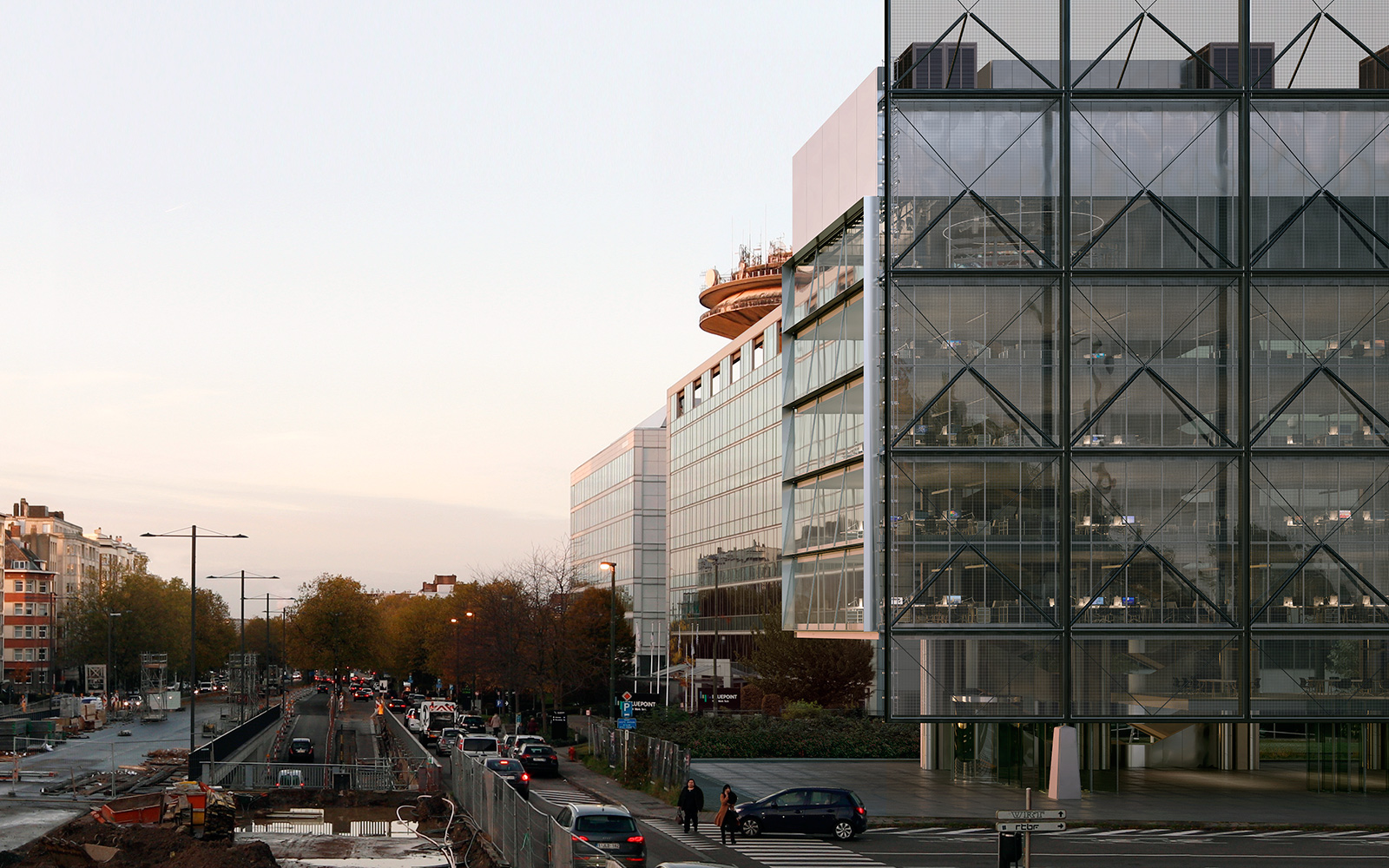 View of the future building dedicated to the media and audio-visual sectors in the heart of the creative district.

Photo © Artefactory + Maxime Delvaux
2/4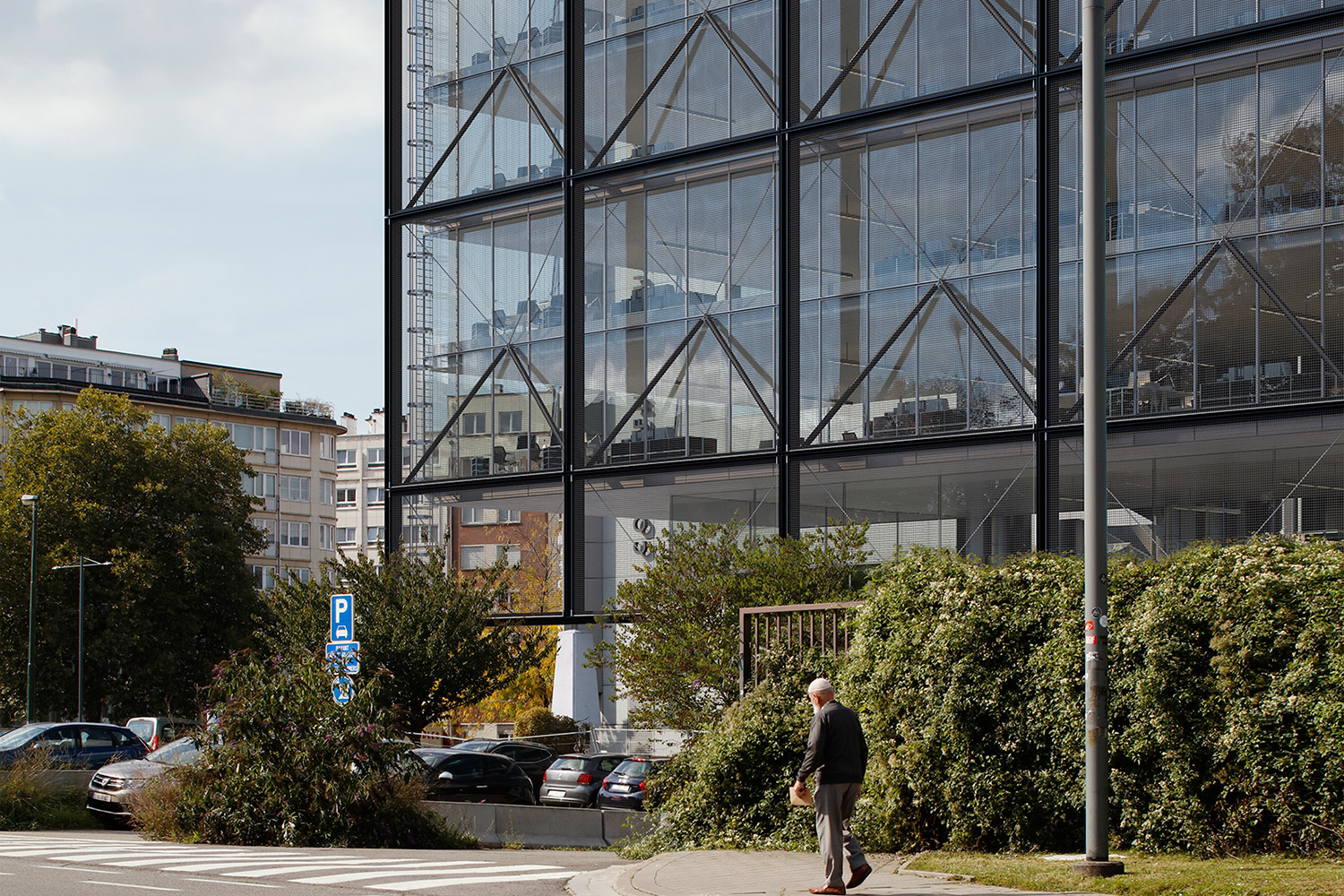 Detailed view on the Frame building with its modular spaces split on three floor levels.

Photo © Artefactory + Maxime Delvaux
3/4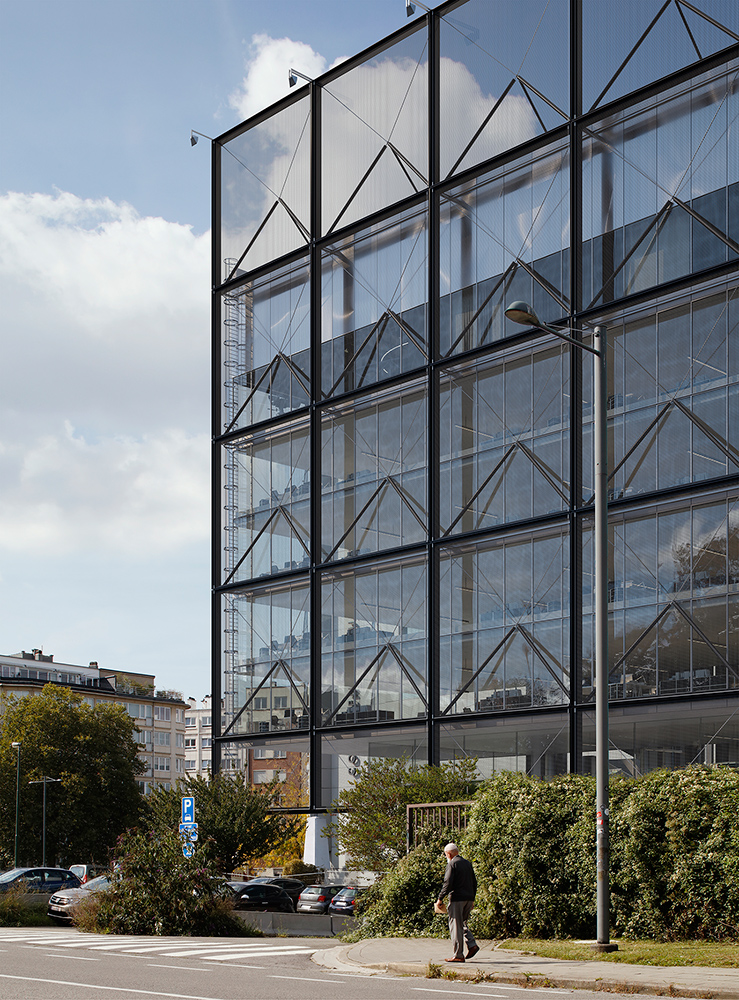 Detailed view on the Frame building with its modular spaces split on three floor levels.

Photo © Artefactory + Maxime Delvaux
4/4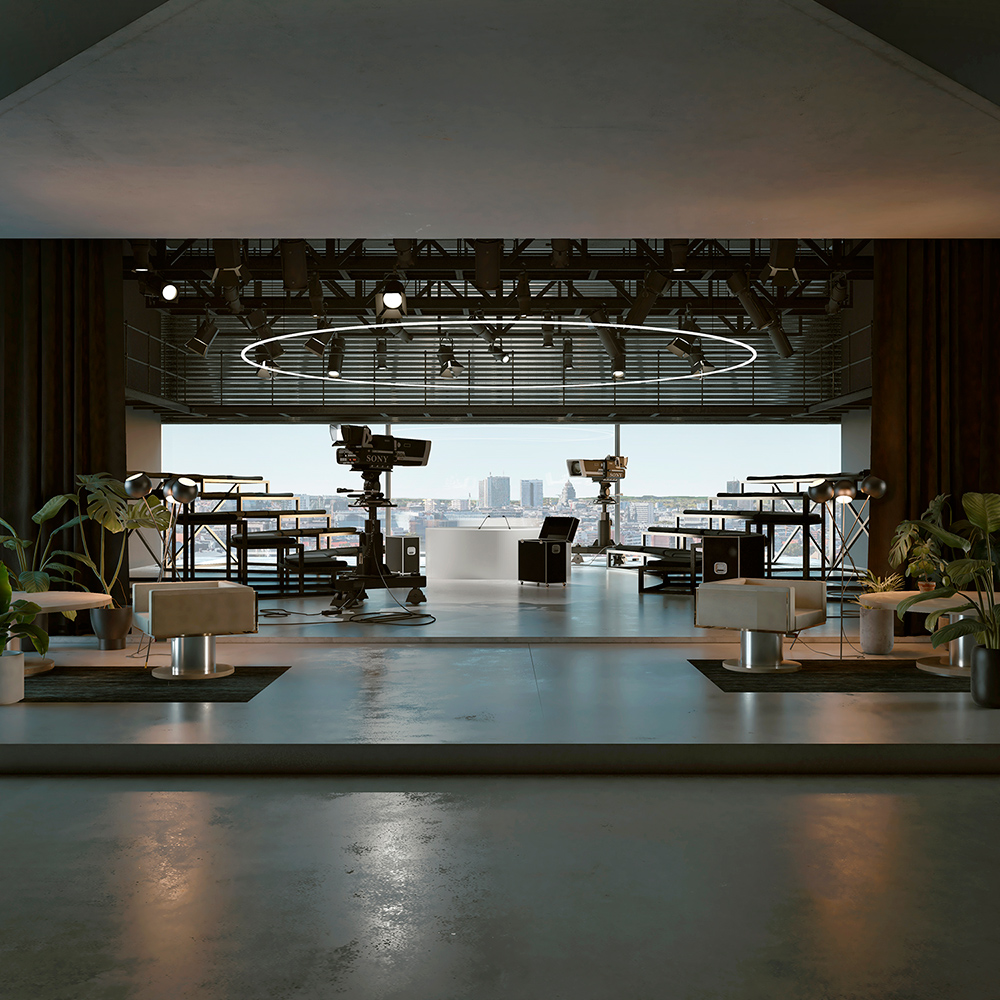 A broadcasting studio project in the Frame building.

Photo © Artefactory + Maxime Delvaux