Grand Théâtre de Genève
The Geneva Grand Theatre opened in 1879 and remains a key cultural hub for the city. Its renovation-extension offers additional working space (choir rehearsal rooms, ballet rehearsal rooms) in an underground extension, a new, quiet ventilation system and upgraded bars and foyers. Landmarked building.
Information Sheet
New Build Renovation/Transformation Grand Théâtre de Genève www.gtg.ch
Location Geneva, Switzerland. Landmarked building.
Project Cost 70 million CHF (approximately 60 million €).
Time Frame Design: 2012-2016. Construction: 2017-2019. Opening: February 2019.
Owner City of Geneva, Switzerland.
Architect(s) Atelier March sa, Geneva www.ateliermarch.ch • Linea Architecture Design sarl, Geneva www.linea-ad.ch
Seat Count Renovation, remodelling and norms compliance for the whole building. Creation of an 813 m²-extension with three new rehearsal rooms, cloakrooms, and technical rooms in the basement, and rehabilitation of three pre-existing rehearsal rooms. Whole building surface: 2 958 m².
Uses Operas, ballets and recitals.
Services Comprehensive acoustic consulting services for the entire project from design to commissioning, including the overall building renovation and the extension creation.
Team Yann Jurkiewicz, Émilie Carayol, Eckhard Kahle, Kahle Acoustics.
1/6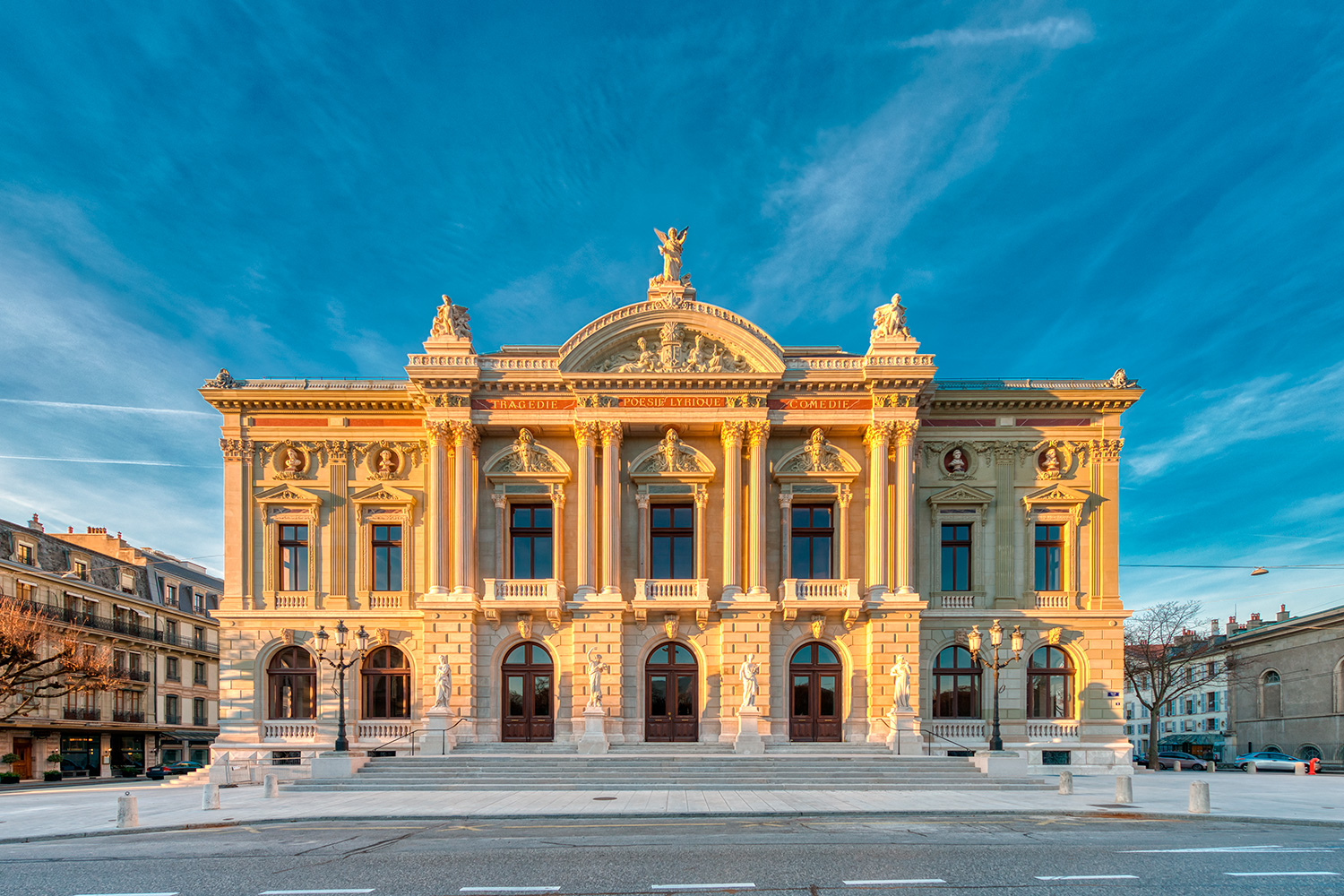 Main façade of the Geneva Grand Theatre (19th century), as seen from Place de Neuve.

Photo © Grand Théâtre de Genève, Fabien Bergerat
2/6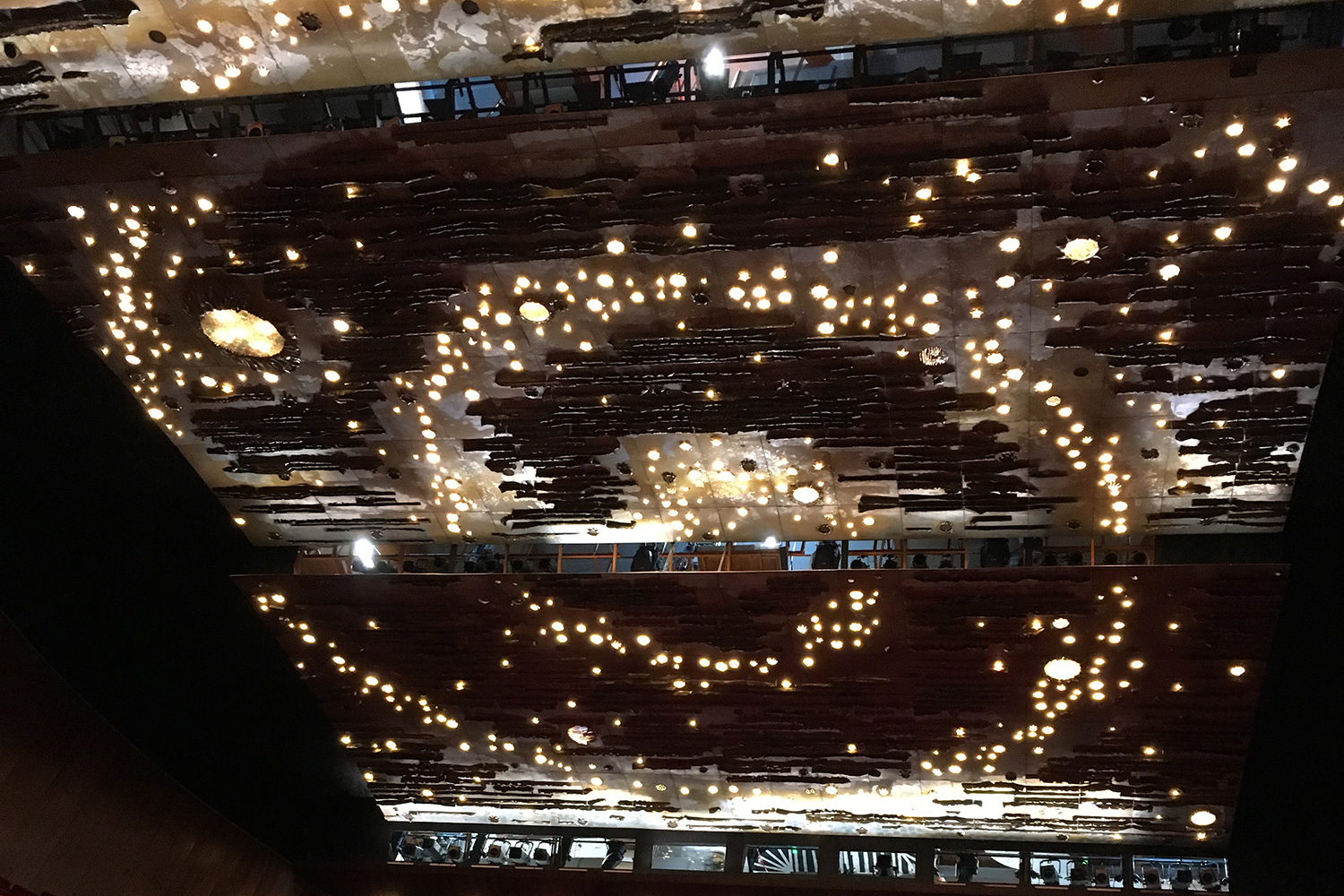 View on the ceiling artwork by the artist Jacek Stryjenski, the Milky Way, from the parterre of the 1 500-seat performing hall.

Photo © Kahle Acoustics
3/6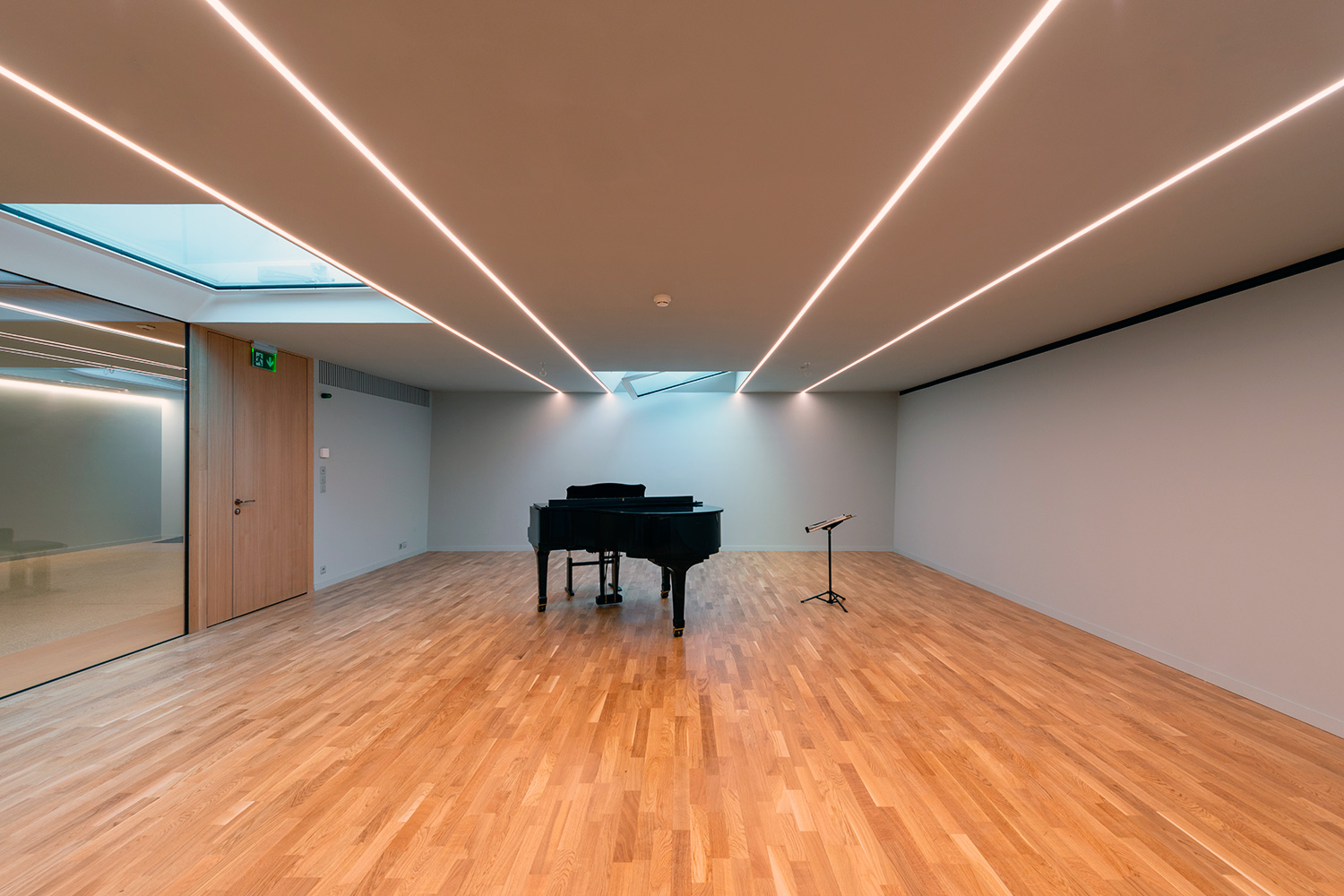 One of the two small rehearsal rooms in the basement's extension underneath the street.

Photo © Grand Théâtre de Genève, Fabien Bergerat
4/6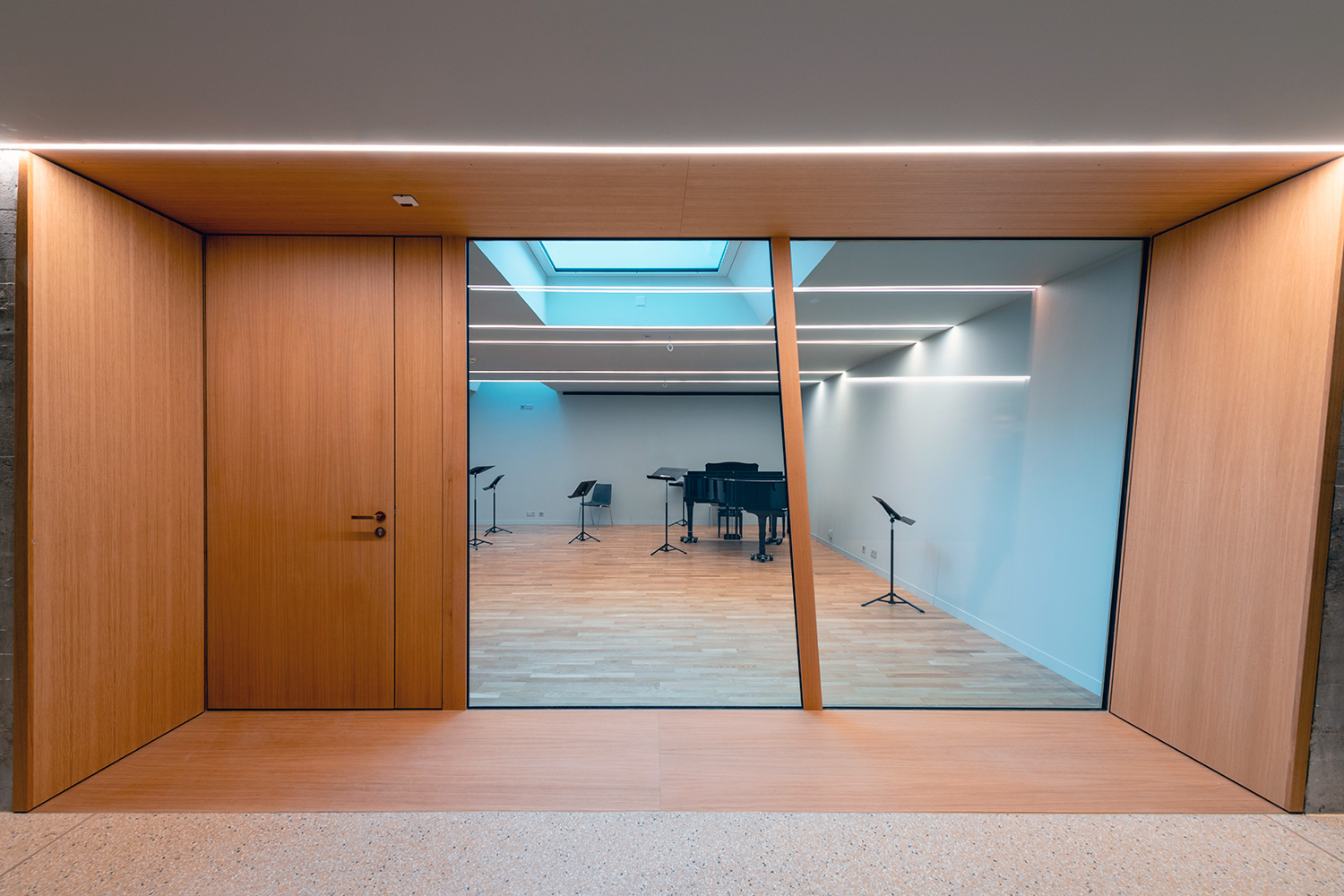 One of the two rehearsal rooms in the basement, as seen from the corridor.

Photo © Grand Théâtre de Genève, Fabien Bergerat
5/6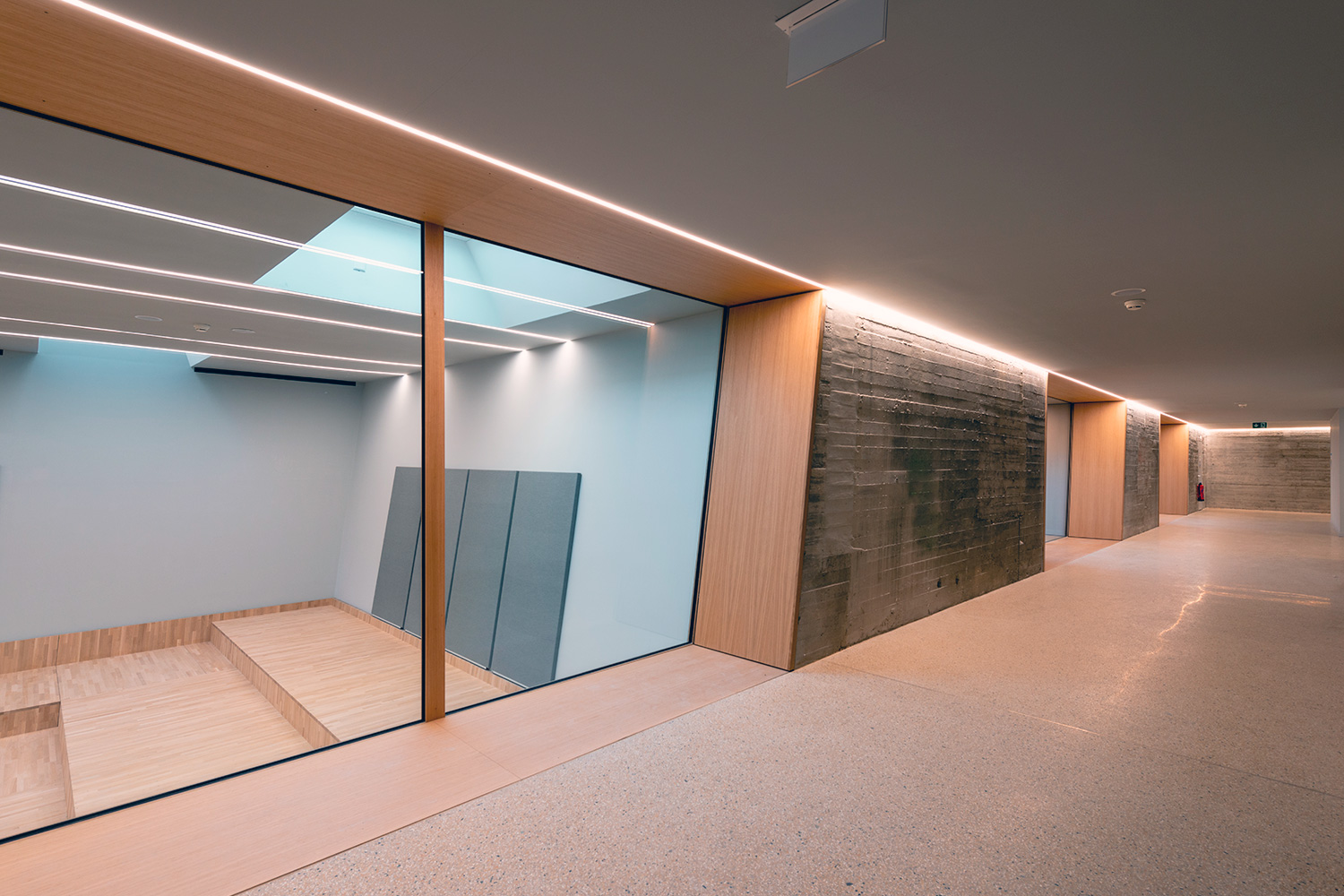 Large rehearsal room created in the basement's extension underneath the street, as seen from the corridor. Mainly used for choir rehearsals, it is built as a "box in the box" and features variable acoustics in the shape of removable absorbent panels.

Photo © Grand Théâtre de Genève, Fabien Bergerat
6/6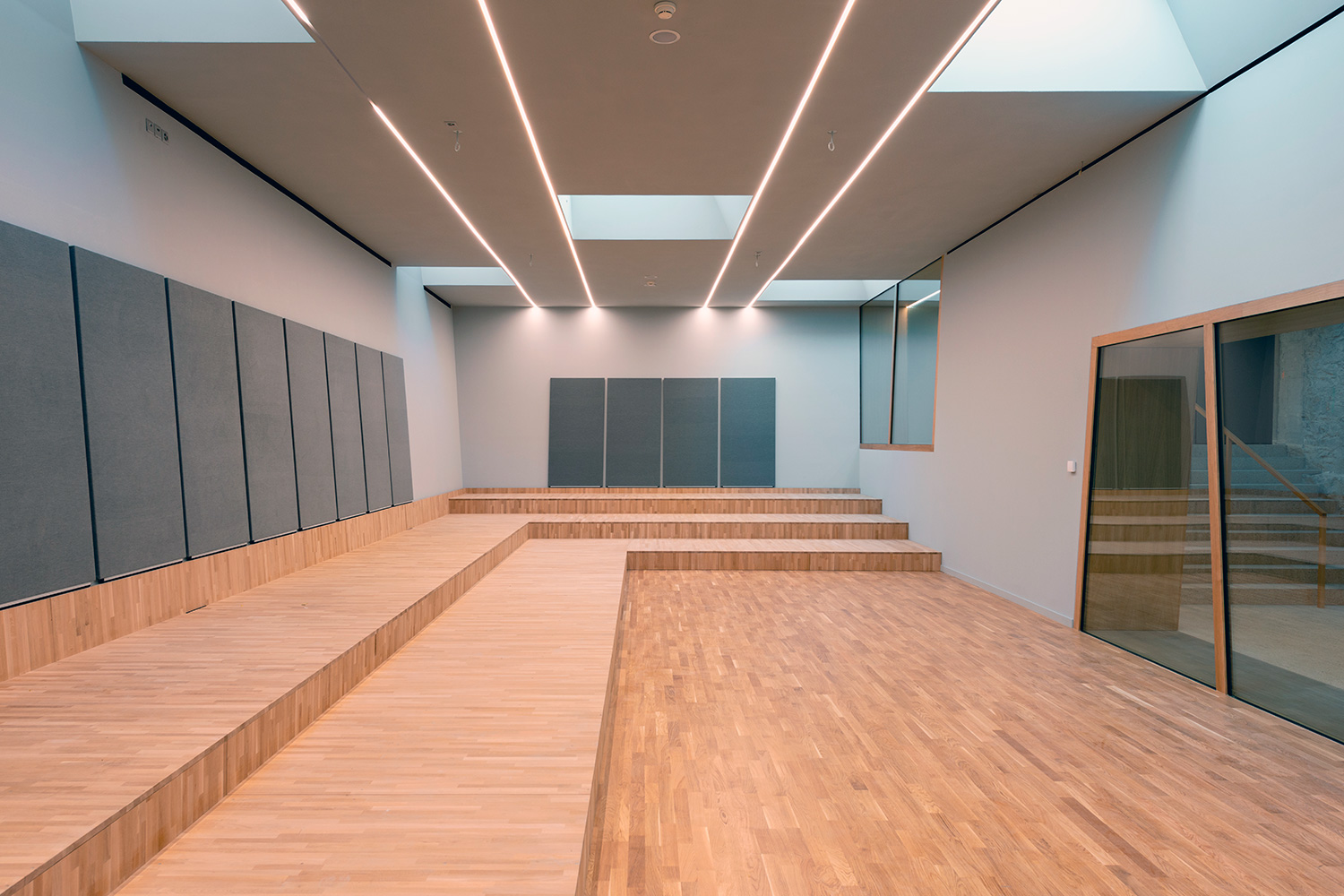 3 out of the 4 vertical walls of the large rehearsal room are slightly tilted in order to brake up the parallelism. In addition, these walls can also accommodate removable acoustically absorbing panels along their entire length.

Photo © Grand Théâtre de Genève, Fabien Bergerat