Landestheater Linz
The state of Upper Austria has a new venue for the cultural scene, which participates into the urban development quality for the City of Linz.
Information Sheet
New Build Landestheater Linz www.landestheater-linz.at
Location Linz, Austria.
Project Cost 150 million €.
Time Frame Winning competition entry: April 2006. Design services Kahle Acoustics: 2008-2009. Construction: 2009-2011. Opening: April 2013.
Owner State of Upper Austria.
Architect(s) Terry Pawson, Terry Pawson Architects, London www.terrypawson.com
Theatre Planner(s) Theatre Projects Consultants (TPC), London theatreprojects.com
Seat Count A 1 100-seat opera house, 300-seat chamber music hall, 250-seat theatre, rehearsal rooms, offices and workshops. Total area 22 000 m².
Uses Landestheater Oberösterreich (Regional Opera), Bruckner Orchestra Linz.
Services Collaboration with architect and theatre planner on concept. Comprehensive acoustic consulting services (design phases only).
Team Eckhard Kahle, Project Manager, Thomas Wulfrank, Kahle Acoustics.
1/6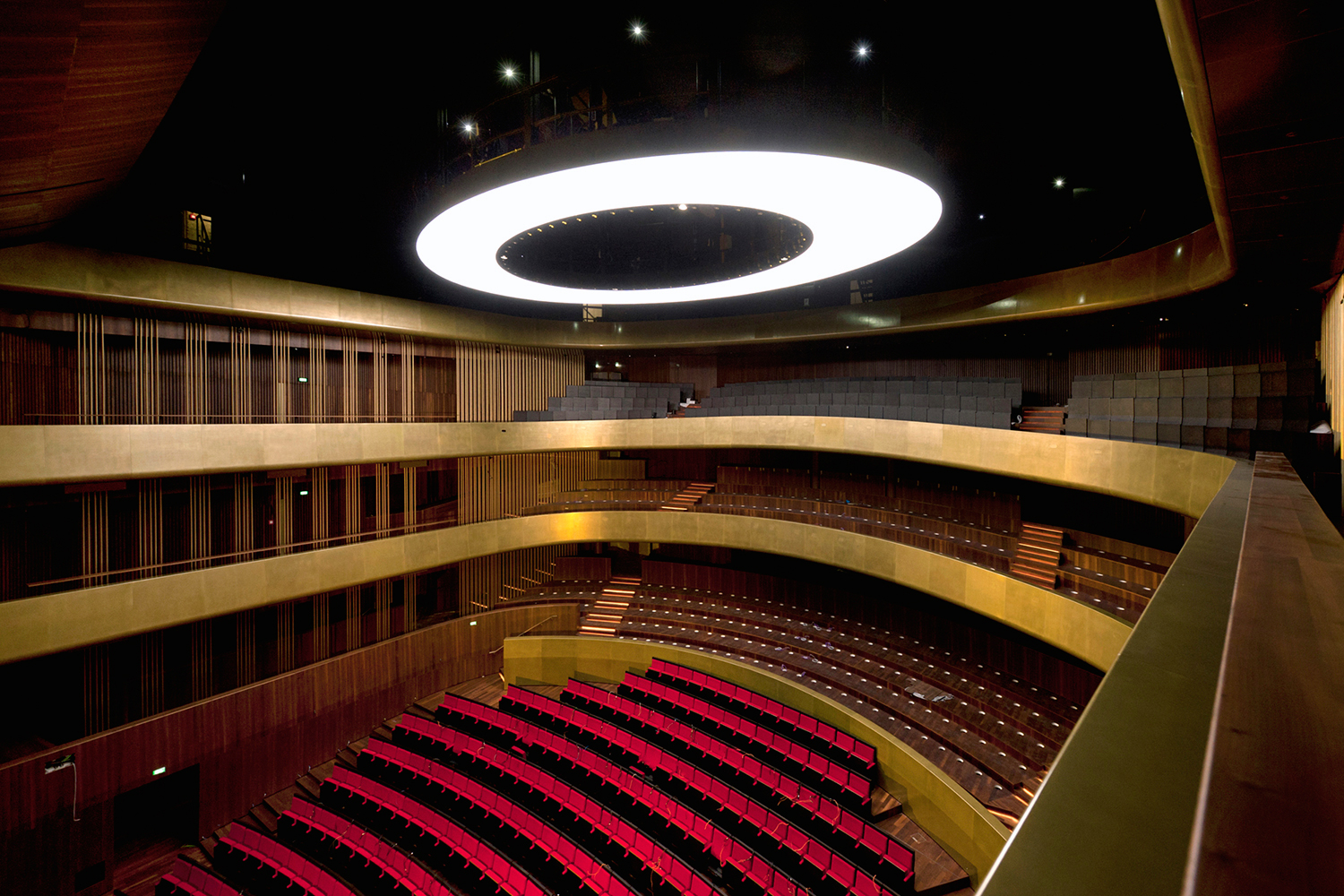 The 1100-seat opera hall.

Photo © City of Linz
2/6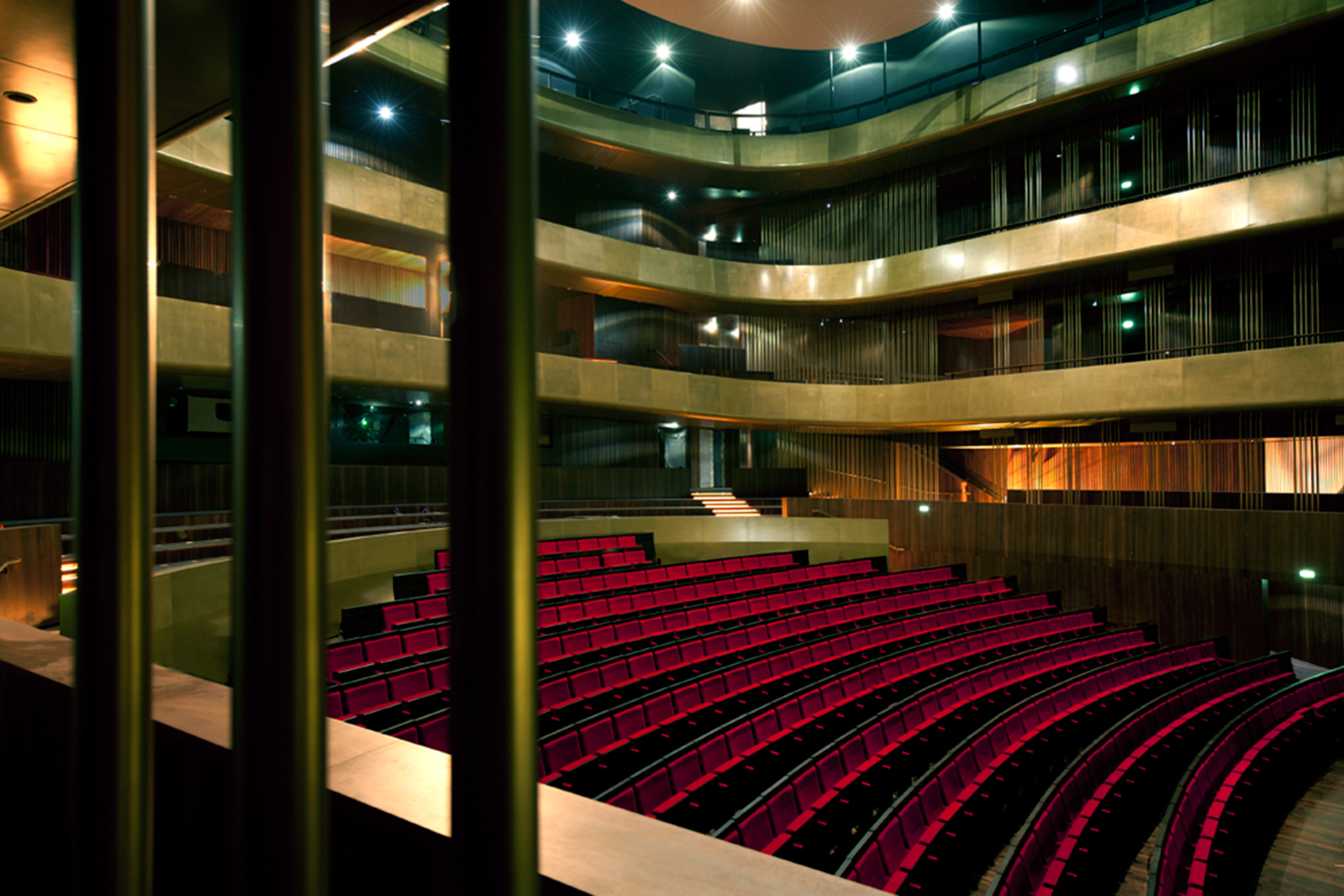 View of the lateral reverberation volume of the opera hall.

Photo © City of Linz
3/6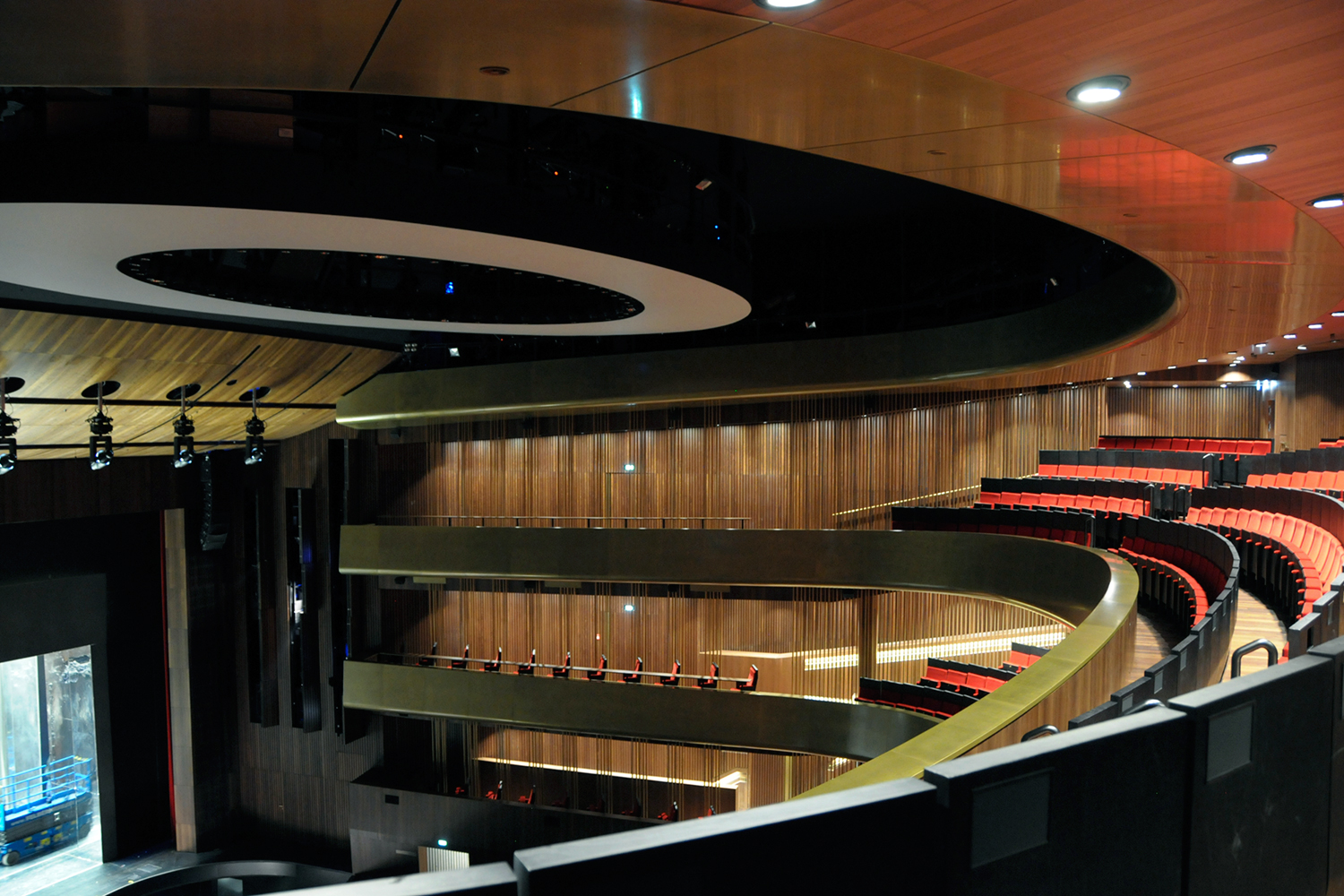 Kress & Adams lightening is integrated in the opera hall ceiling with diffuse shimmer and deep glow when reflected in artificial light.

Photo © Terry Pawson Architects
4/6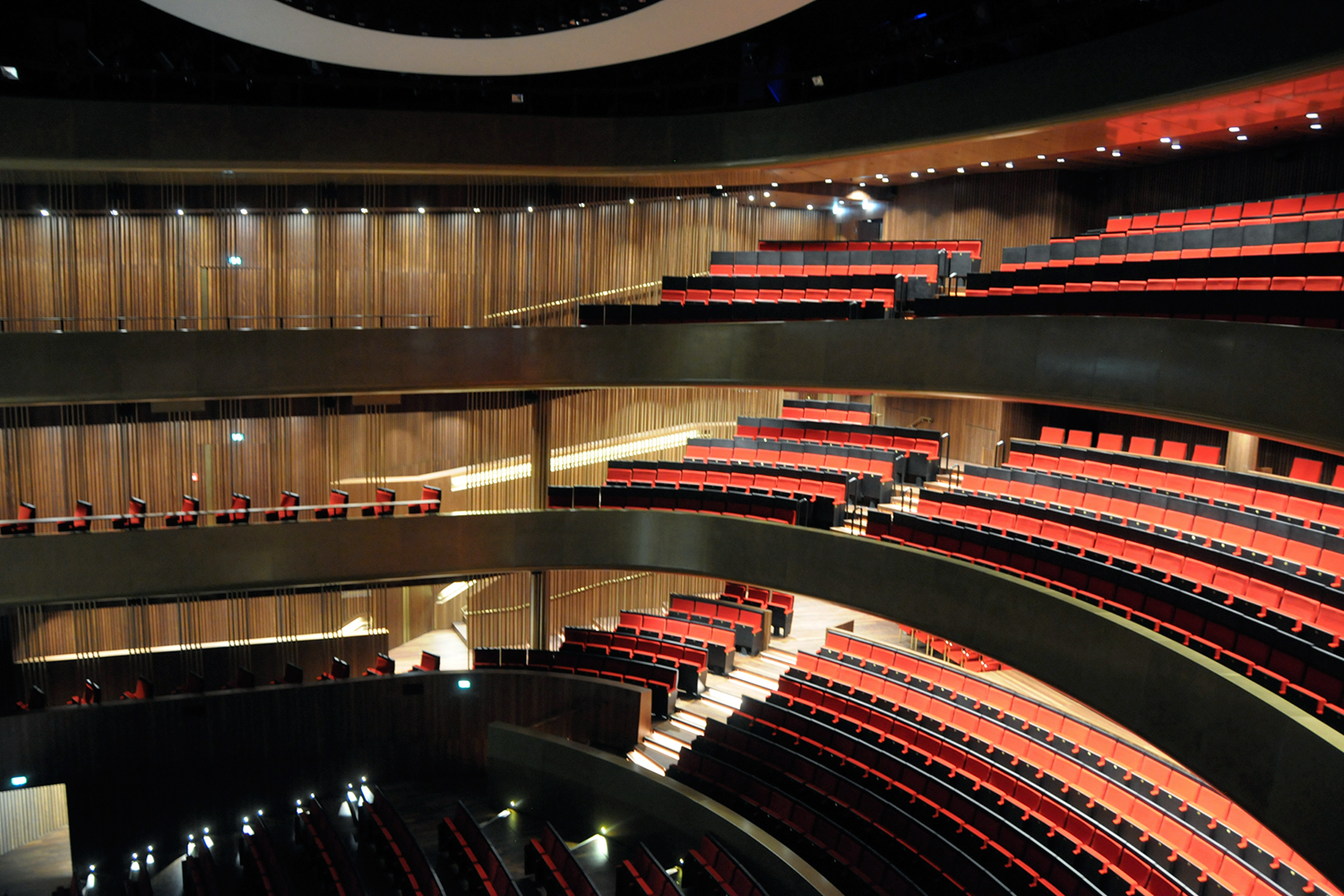 Steam-heated acacia wood on the walls and ceiling for this auditorium designed as a compact theatre gallery with interior connecting stairs.

Photo © Terry Pawson Architects
5/6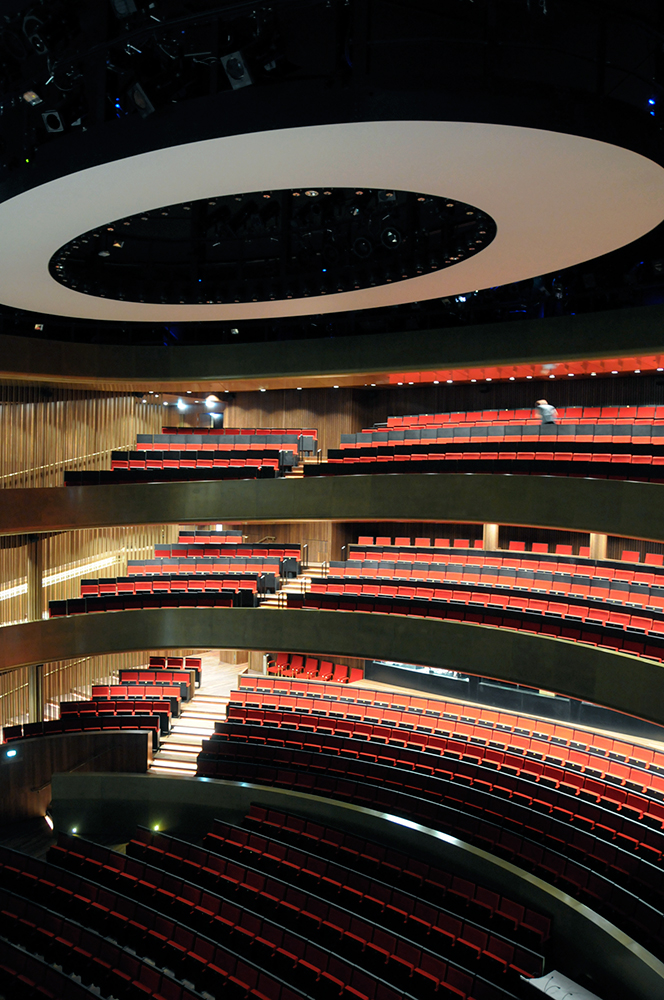 The auditorium provides perfect acoustics and an excellent view of the stage from each of its seats.

Photo © Terry Pawson Architects
6/6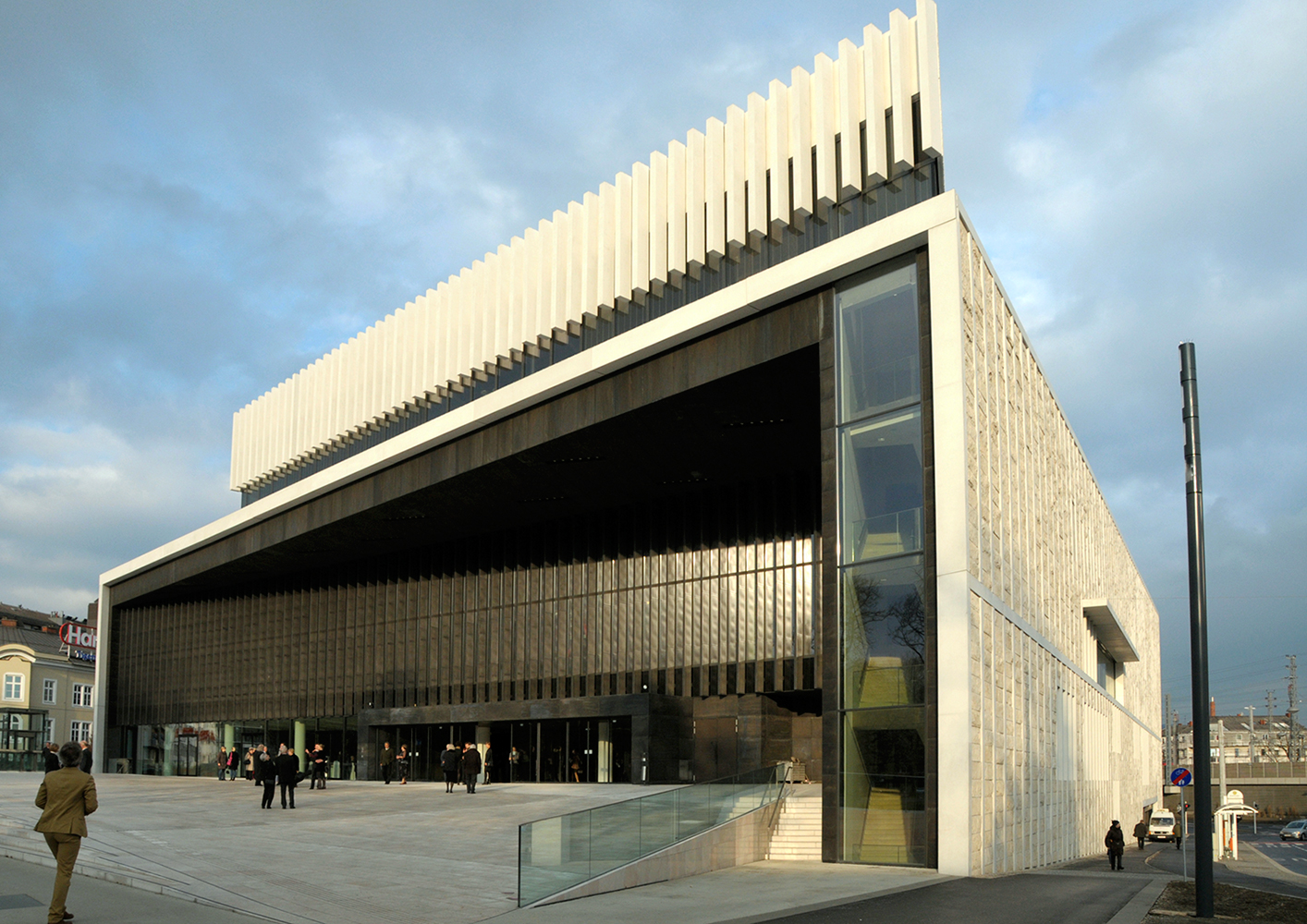 Neoclassical overtones of the vertical facade facing the park and coming from the railway station.

Photo © Terry Pawson Architects