Musikinsel Rheinau
The former Benedictine monastery located on one of the Rhine's loops, which had become a psychiatric hospital till 2000, has been renovated and transformed into a peaceful rehearsal residence for musicians of all profiles and styles. Landmarked building.
Information Sheet
New Build Renovation/Transformation Musikinsel Rheinau www.musikinsel.ch
Location Rheinau, Switzerland. Landmarked building.
Project Cost 28 million CHF (approximately 23 million €).
Time Frame Feasibility study: 2011. Construction: 2012-2013. Opening: May 2014.
Owner Canton of Zürich, and Stiftung Schweizer Musikinsel Rheinau.
Architect(s) Bembé Dellinger Architekten, Germany www.bbdarch.de
Artist Beat Zoderer, Switzerland.
Acoustic Fabric Design Annette Douglas, Switzerland.
Seat Count A 245 m² music room, 16 rehearsal rooms (from 15 to 125 m²), a 284 m² historical library, and a 63-room hotel for the musicians (132 beds). Total area: approximately 1 600 m².
Uses This national music centre welcomes both confirmed musicians and amateurs in a stimulating spot open to traditions, creativity, innovation and concentration.
Services Programme design to reach acoustic quality conditions. Fixed and moveable installations to answer best the reverberation requirements per each single rehearsal room.
Team Eckhard Kahle, Johan Brulez, Kahle Acoustics.
01/11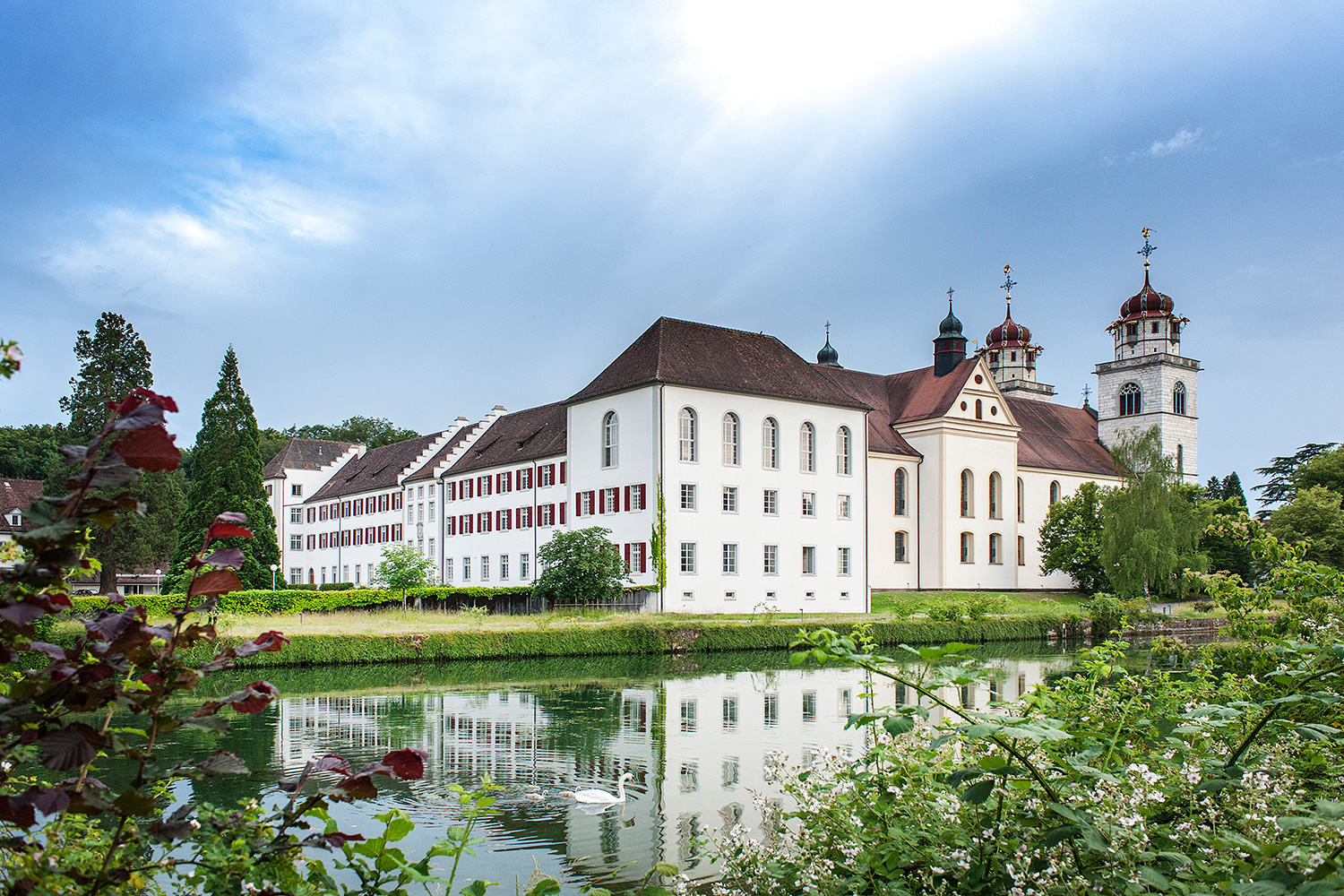 Musikinsel, the musicians residency in a former monastery, on the Rheinau island.

Photo © KFB Polska
02/11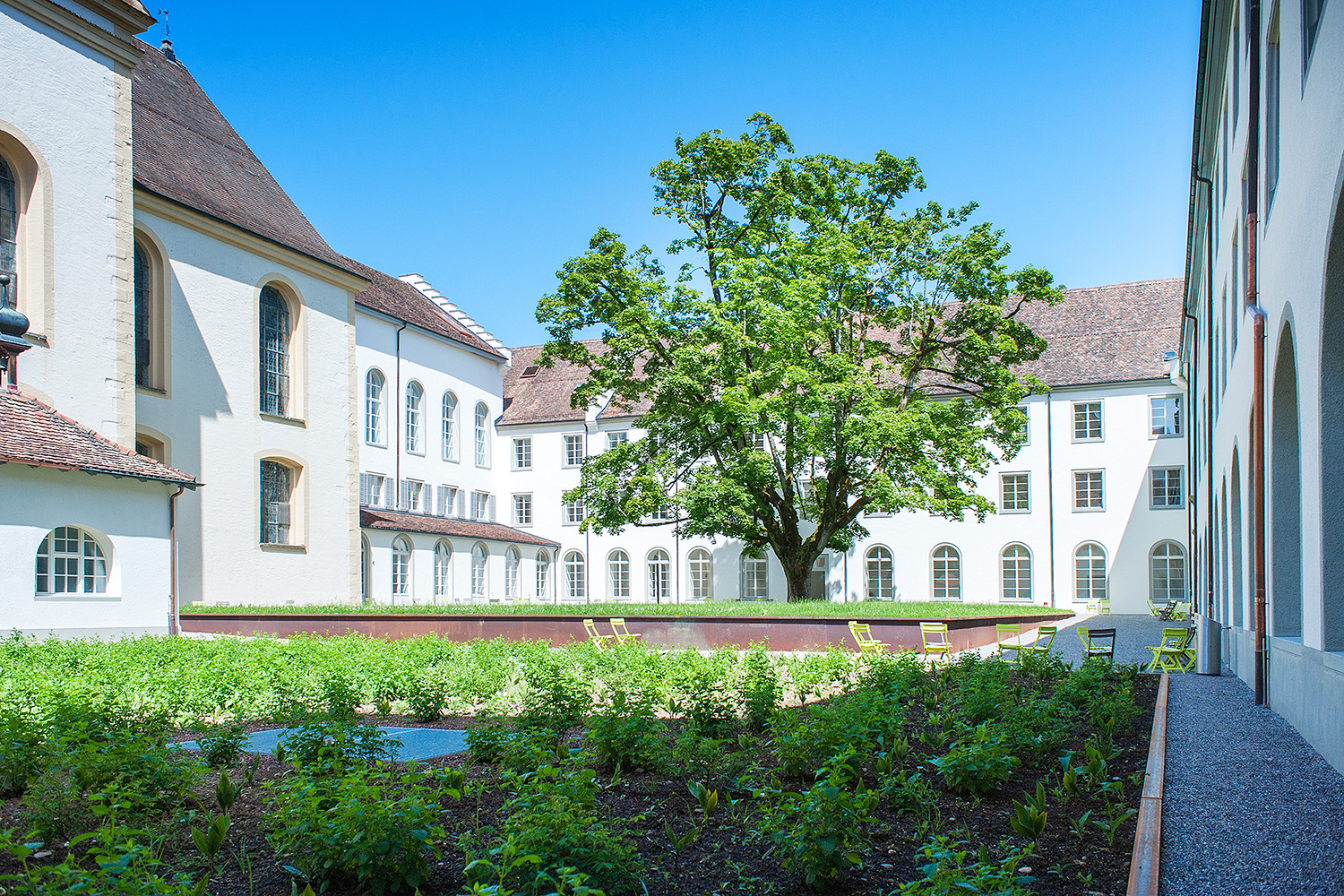 The Musikinsel residency's courtyard.

Photo © KFB Polska
03/11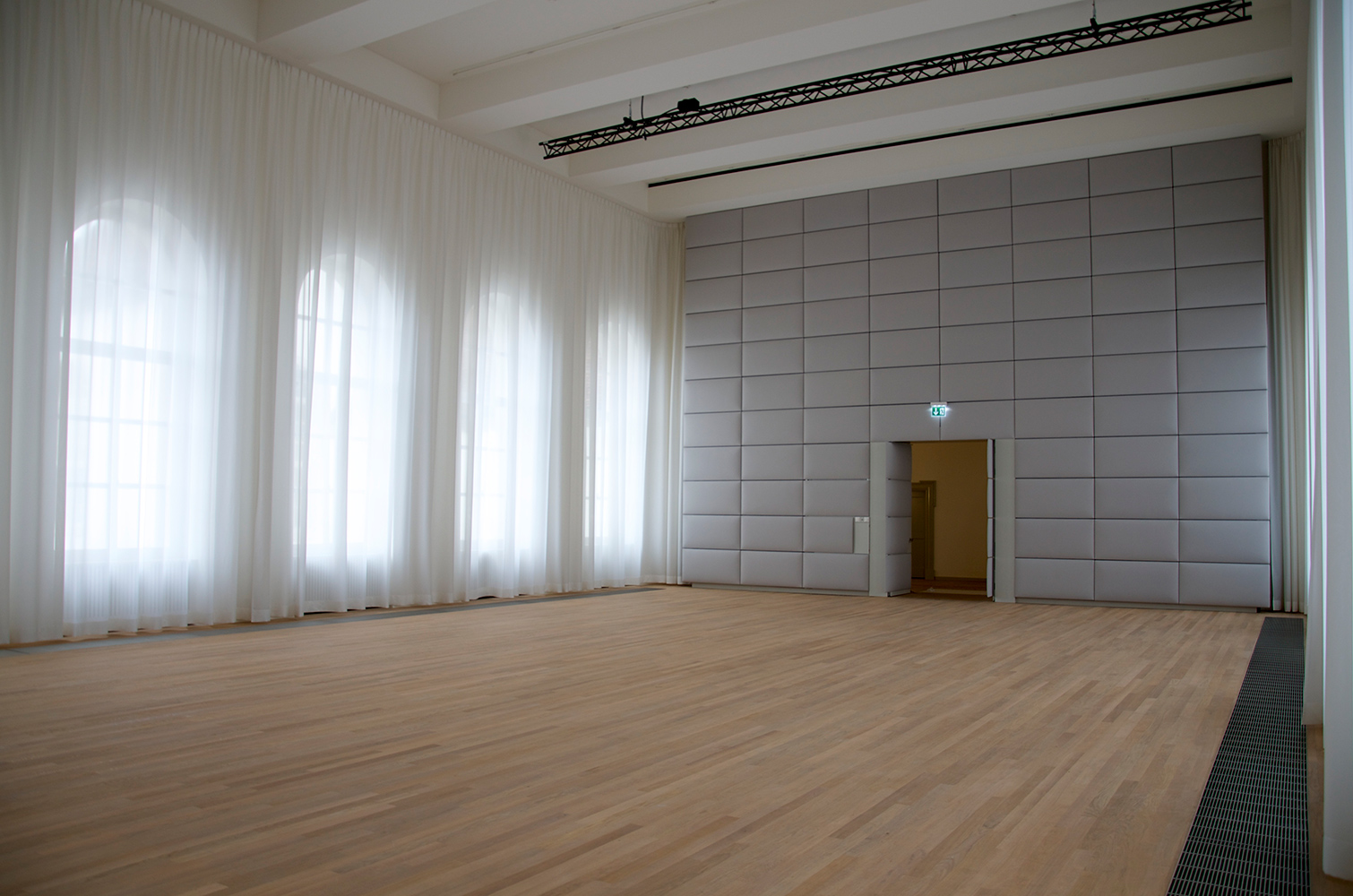 Main music room, with the entrance wall - door included - fully covered with acoustic panels, some acoustically reflective and some absorbing. In addition to being translucent, the curtains are conceived to be acoustically absorbing.

Photo © Bembé Dellinger Architekten
04/11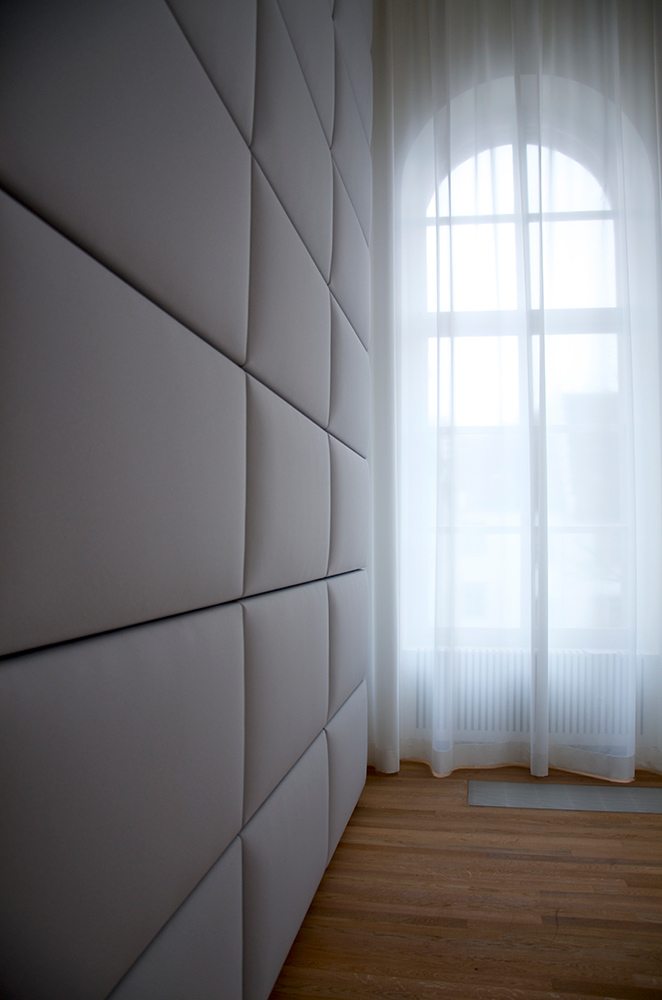 Detail of the absorbing and reflective panels, as well as of the acoustic curtain designed by Annette Douglas.

Photo © Bembé Dellinger Architekten
05/11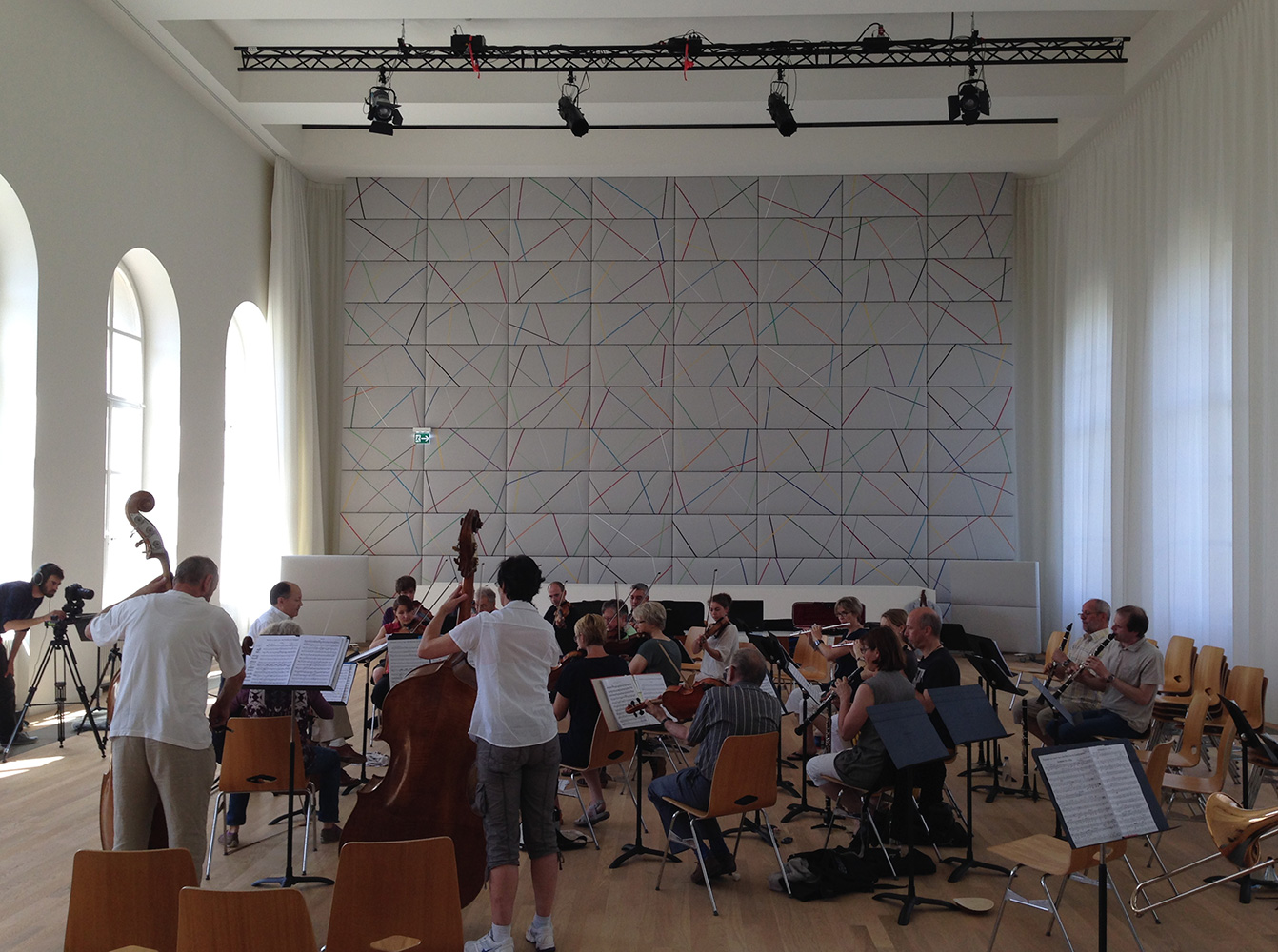 Visual concept (fabric and acoustic panels layout) by the artist Beat Zoderer. The fabric has been embroidered under the supervision of the textile designer Annette Douglas.

Photo © KFB Polska
06/11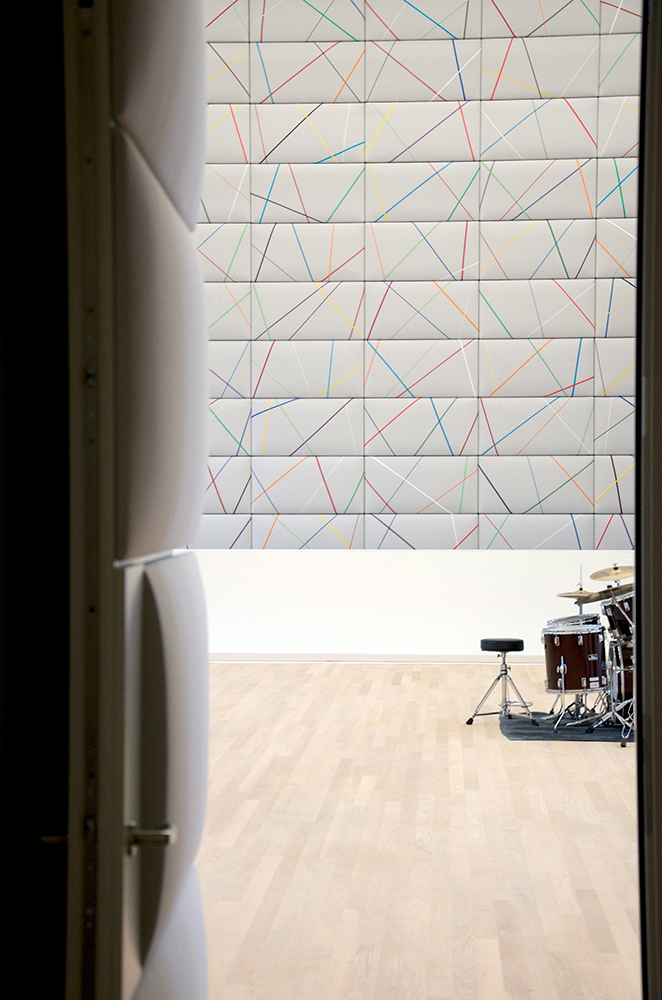 View of the opposite acoustic wall designed by the artist Beat Zoderer, as seen from the entrance to the main music room.

Photo © Bembé Dellinger Architekten
07/11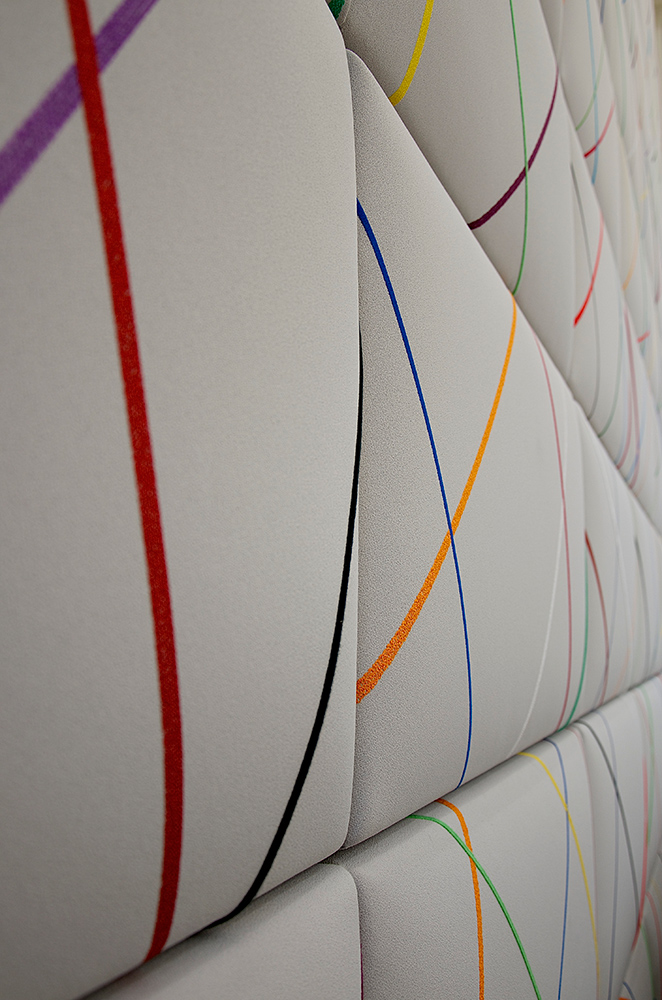 The acoustic fabric has been embroidered after Beat Zoderer design.

Photo © Bembé Dellinger Architekten
08/11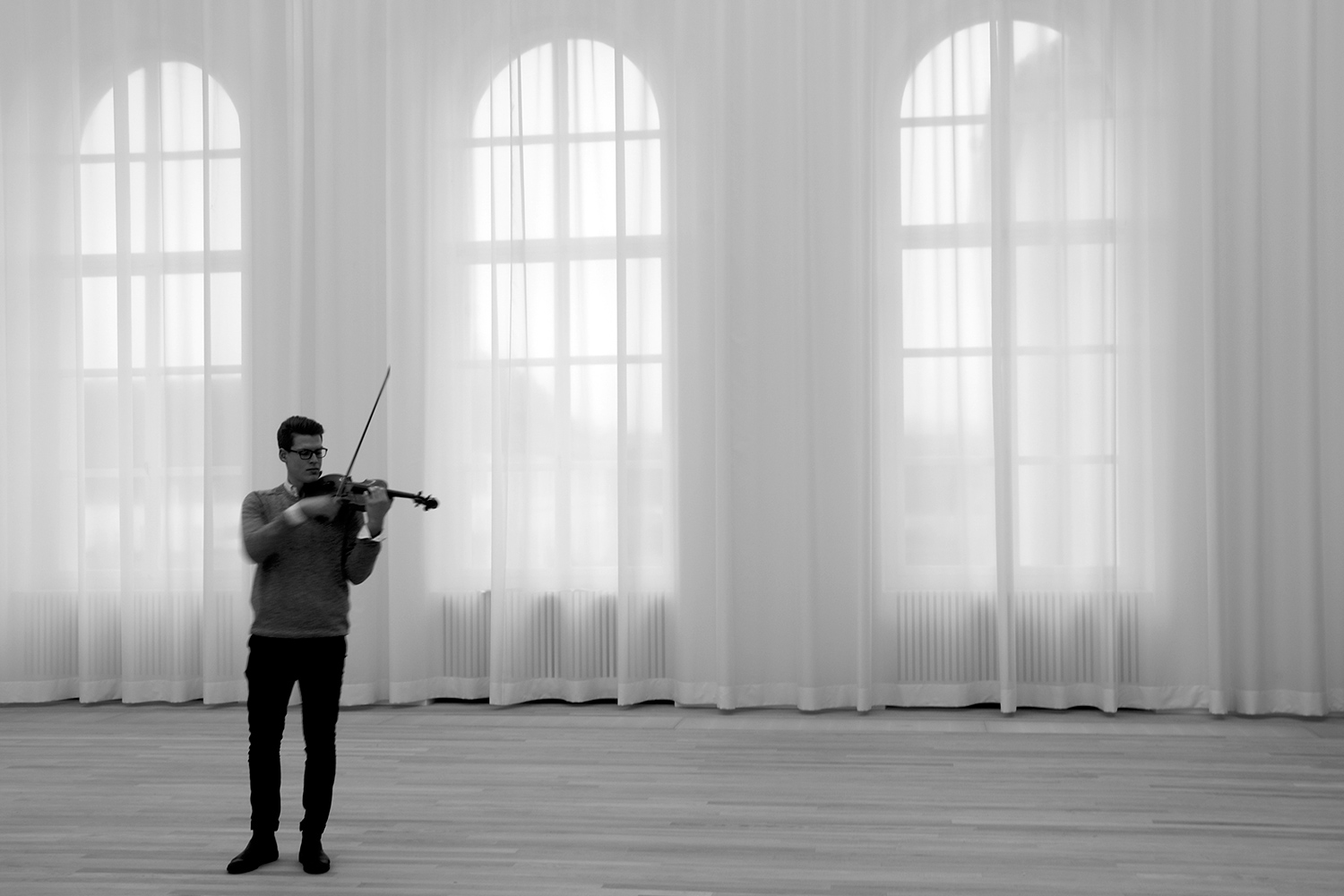 A violinist rehearsing in the main room with acoustic curtains closed.

Photo © Bembé Dellinger Architekten
09/11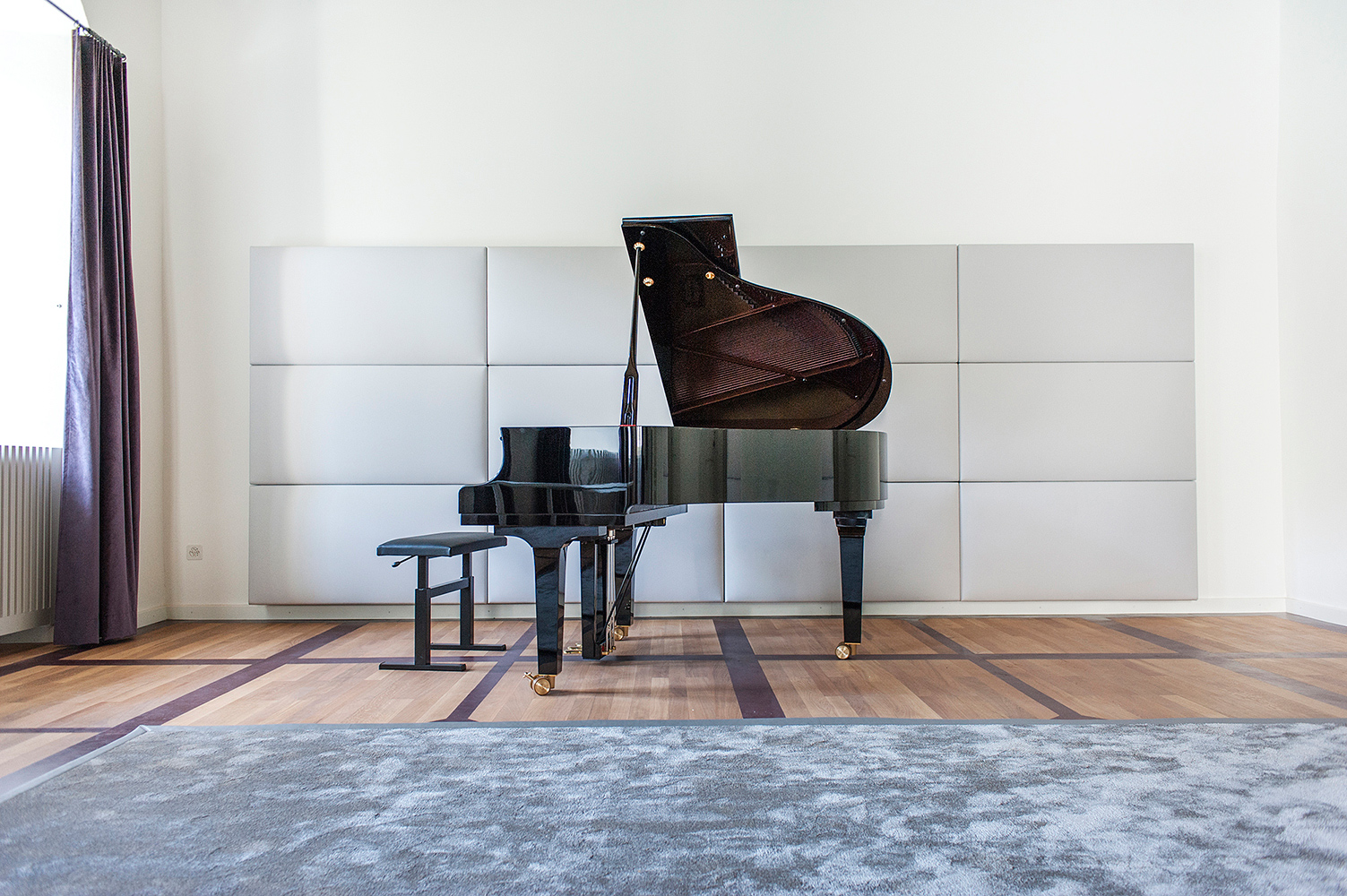 Acoustic absorption materials in one of the rehearsal rooms: carpet, curtain, radiator cladding and wall panels behind the piano.

Photo © KFB Polska
10/11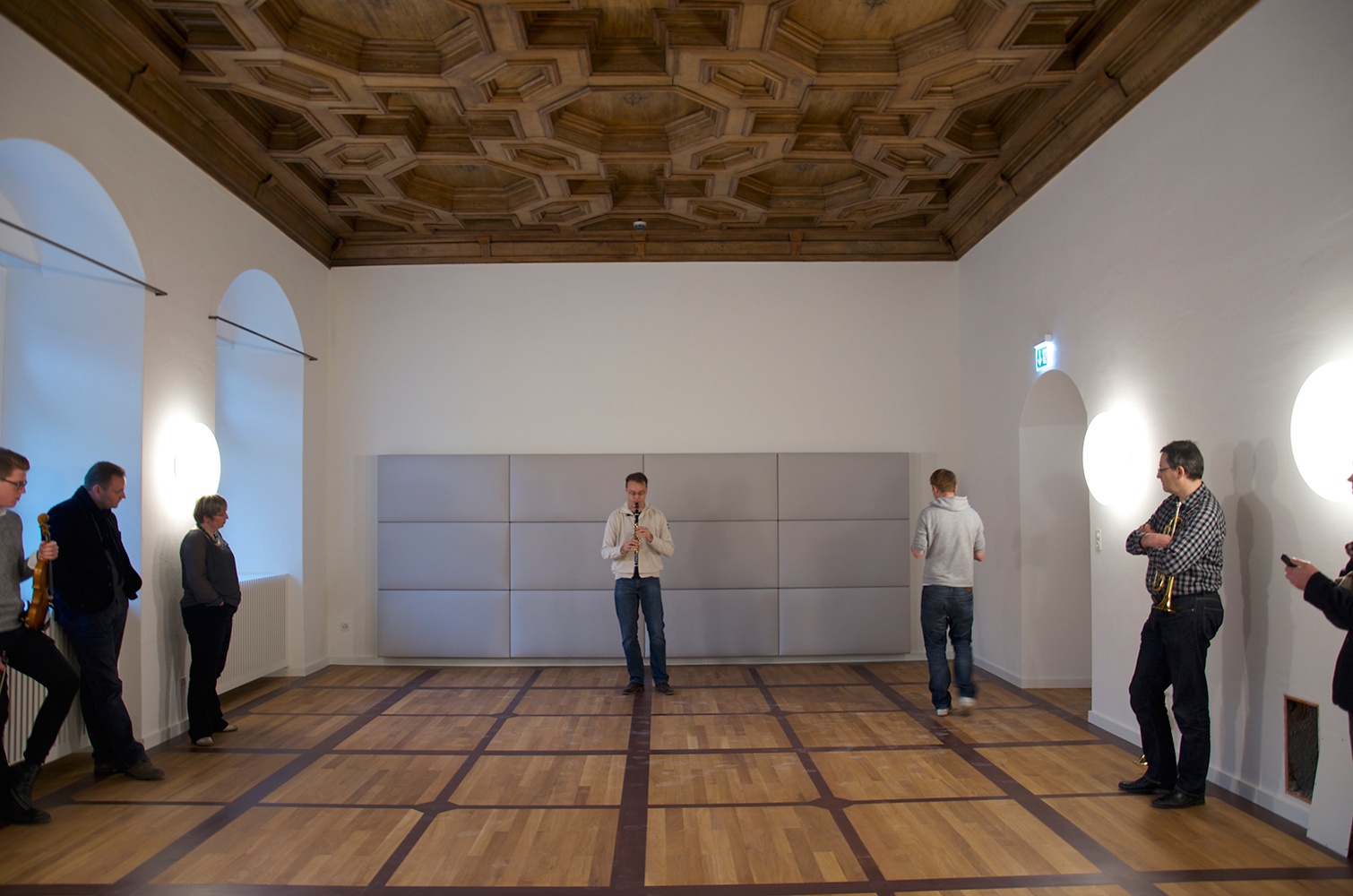 In order to respect the landmarked architecture, absorbing material has been added mainly as part of the furniture.

Photo © KFB Polska
11/11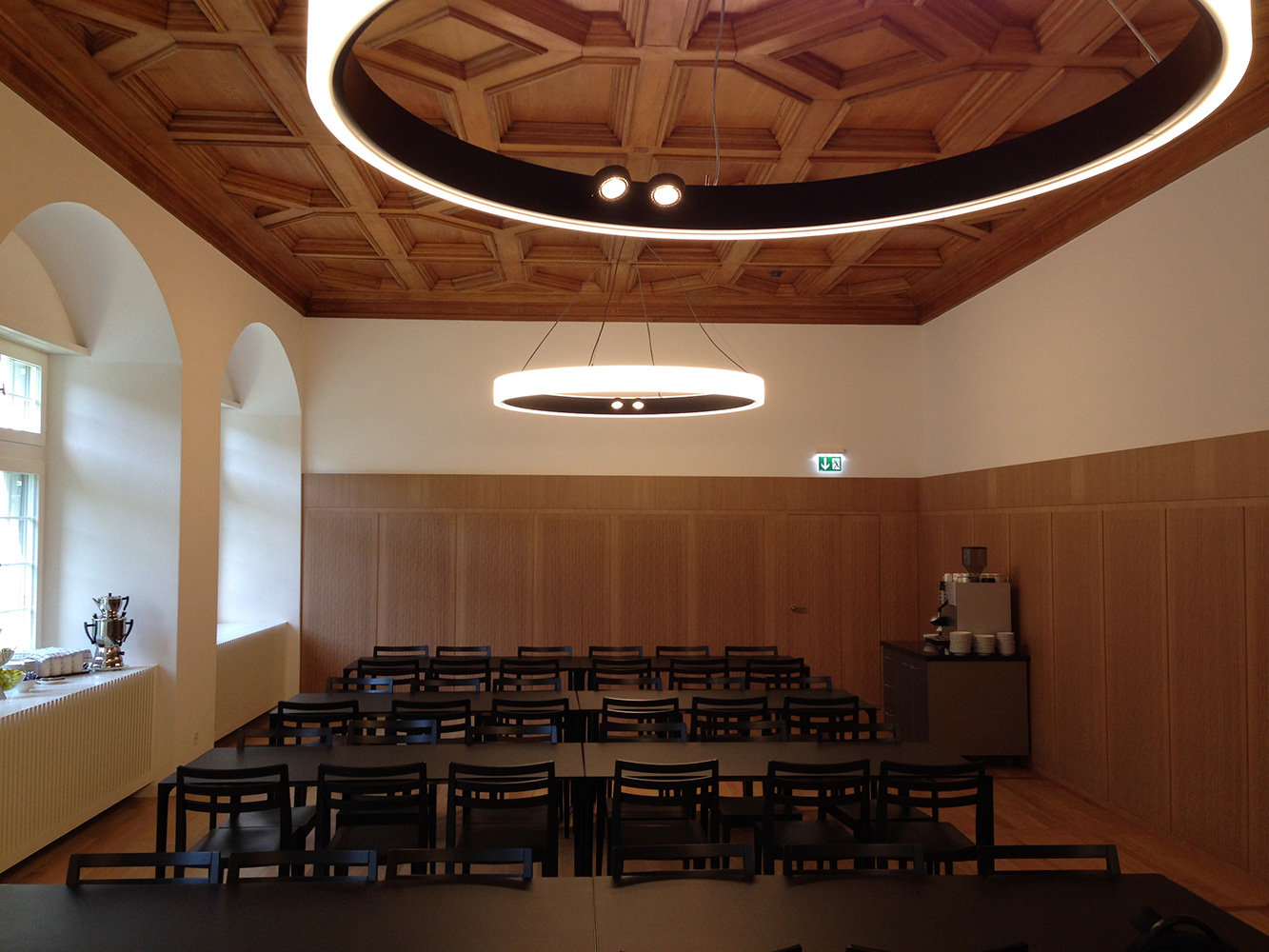 Oak ceiling and perforated wood panels on some walls of the refectory.

Photo © KFB Polska