MUT - Hochschule für Musik Karlsruhe
At the heart of the city, a multi-disciplinary hall has been built as an extension to the University of Music and hosts concerts, music theatre plays, multimedia performances and studio recordings.
Information Sheet
New Build MUT - Hochschule für Musik Karlsruhe www.hfm-karlsruhe.de
Location Karlsruhe, Germany.
Project Cost 30 million € for opera/concert hall, multimedia complex, music education building and landscaping.
Time Frame Design: 2009-2011. Construction: 2011-2013. Opening: April 2013.
Owner Hochschule für Musik Karlsruhe (University of Music). Building by Vermögen und Bau Baden-Württemberg, Amt Karlsruhe.
Architect(s) Fischer Rüdenauer Architekten PartmbB (multimedia complex including opera/concert hall) www.fr-architekten.com • Architekturbüro Ruser & Partner (music education building) ruserundpartner.de
Seat Count Opera use 450 seats (with orchestra pit and raked seating), seat count concert hall use up to 550 seats.
Music education building with 61 teaching and ensemble rooms.
Uses Concerts, recitals, opera productions plus teaching functions. Equally used as multimedia room for contemporary music, live electronics and acoustic installations.
Services Acoustic consulting to user and client, definition of acoustic brief; development of optimization proposals together with architects. Definition of user equipment and acoustic settings. Eckhard Kahle is giving lectures as Professor at the University of Music Karlsruhe.
Team Eckhard Kahle, Kahle Acoustics.
1/9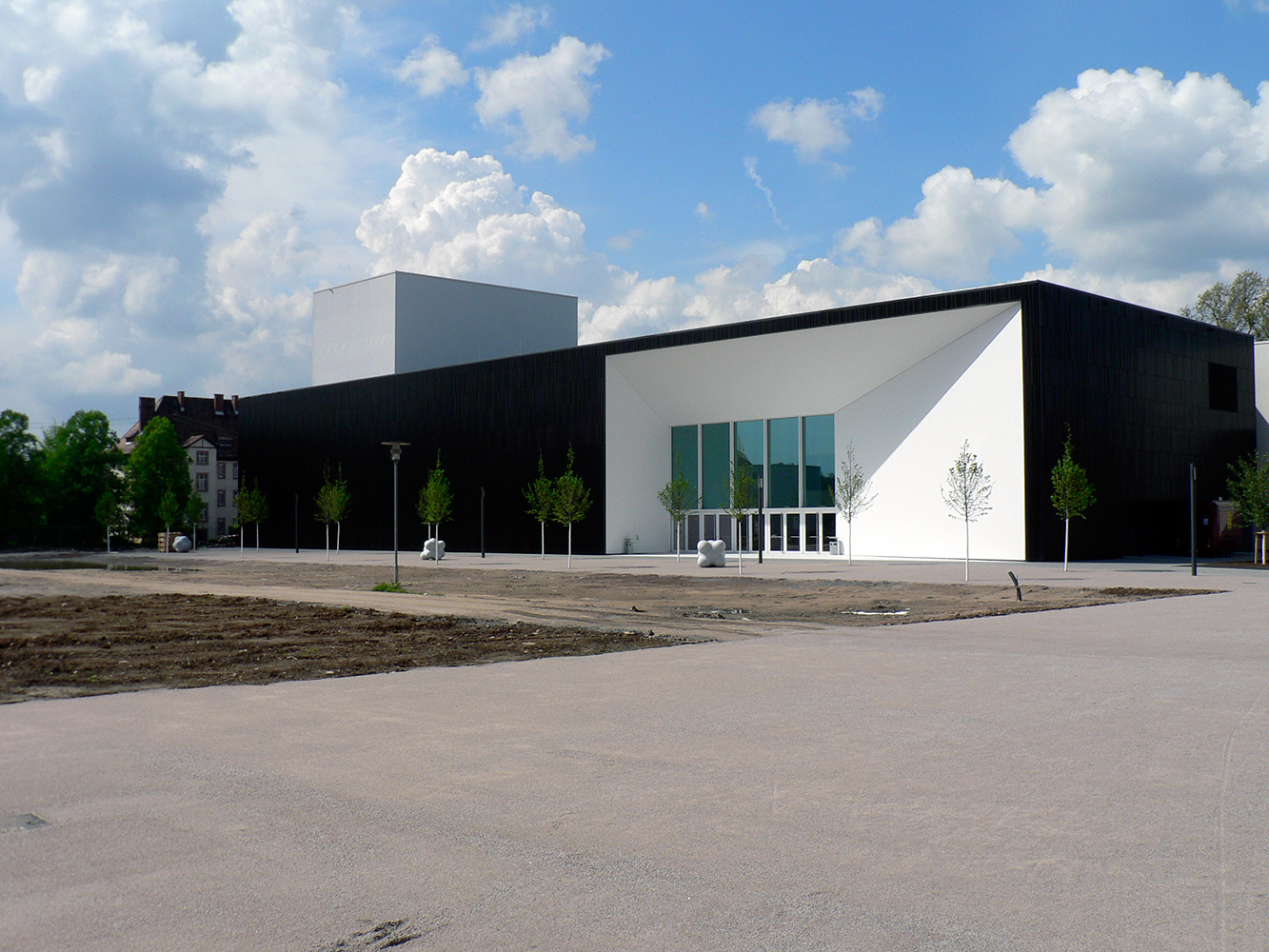 Main access to the University of Music Karlsruhe.

Photo © Kahle Acoustics
2/9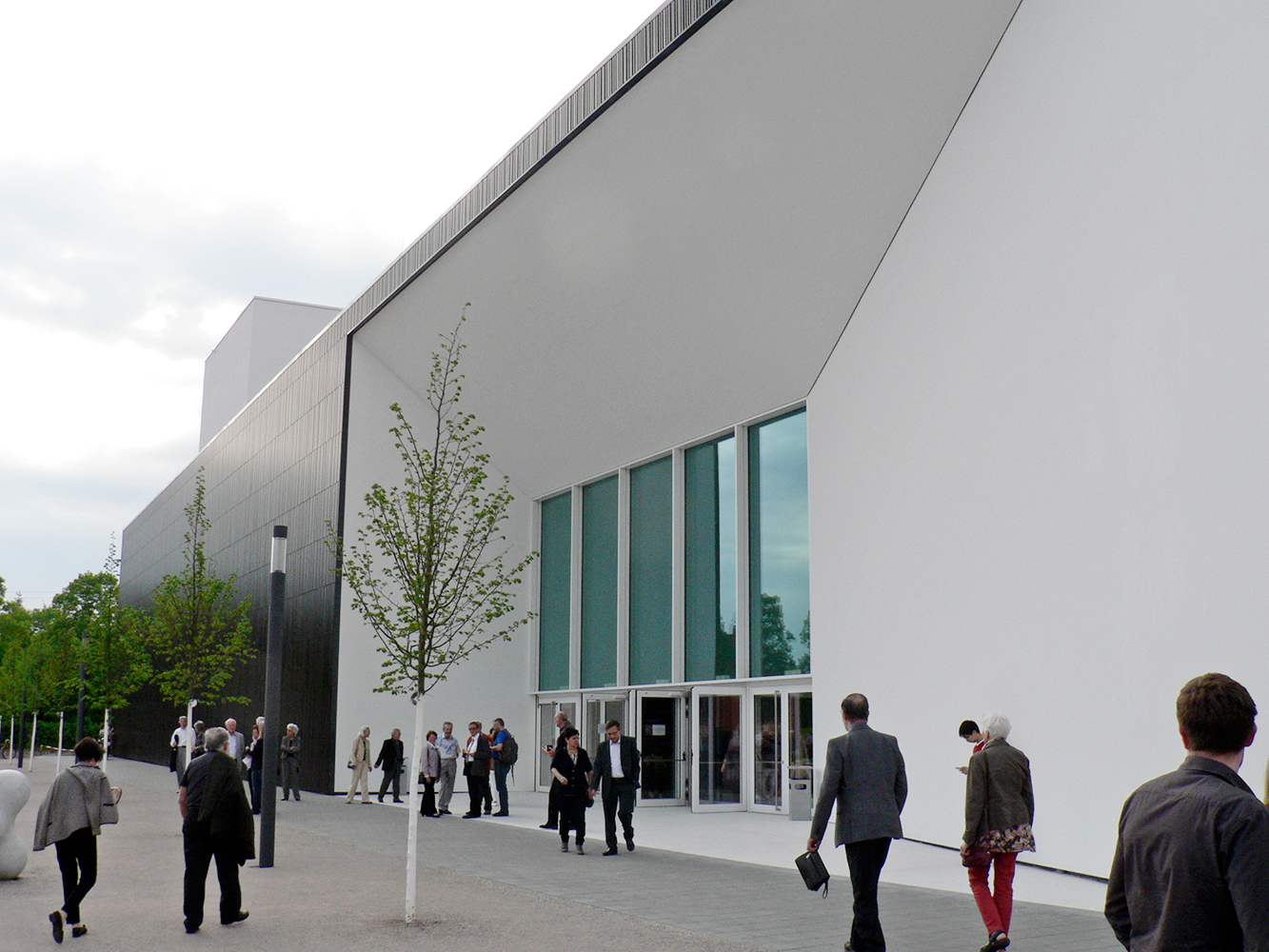 Multi-media building façade.

Photo © Kahle Acoustics
3/9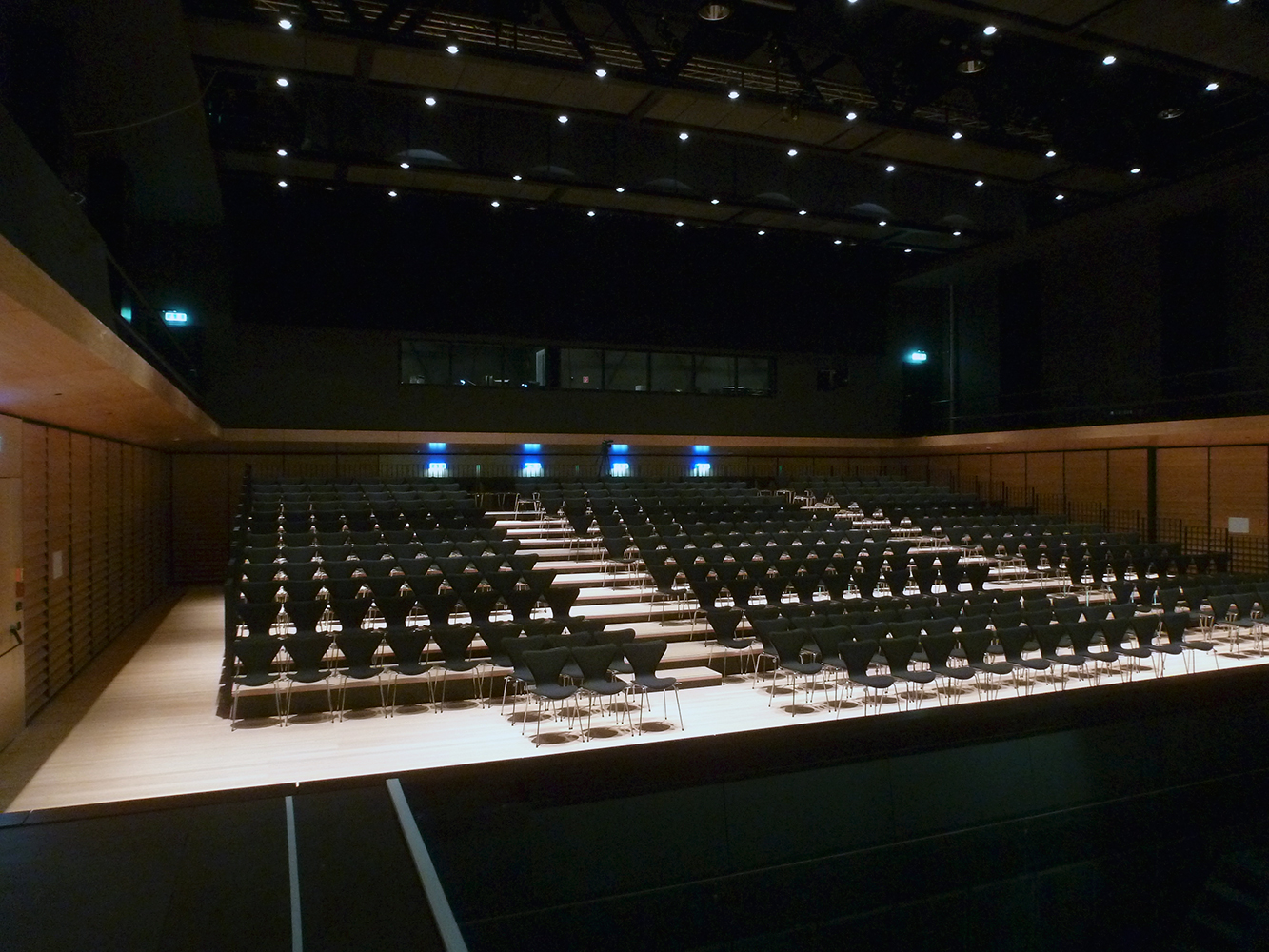 View of the concert hall with rake seating.

Photo © Kahle Acoustics
4/9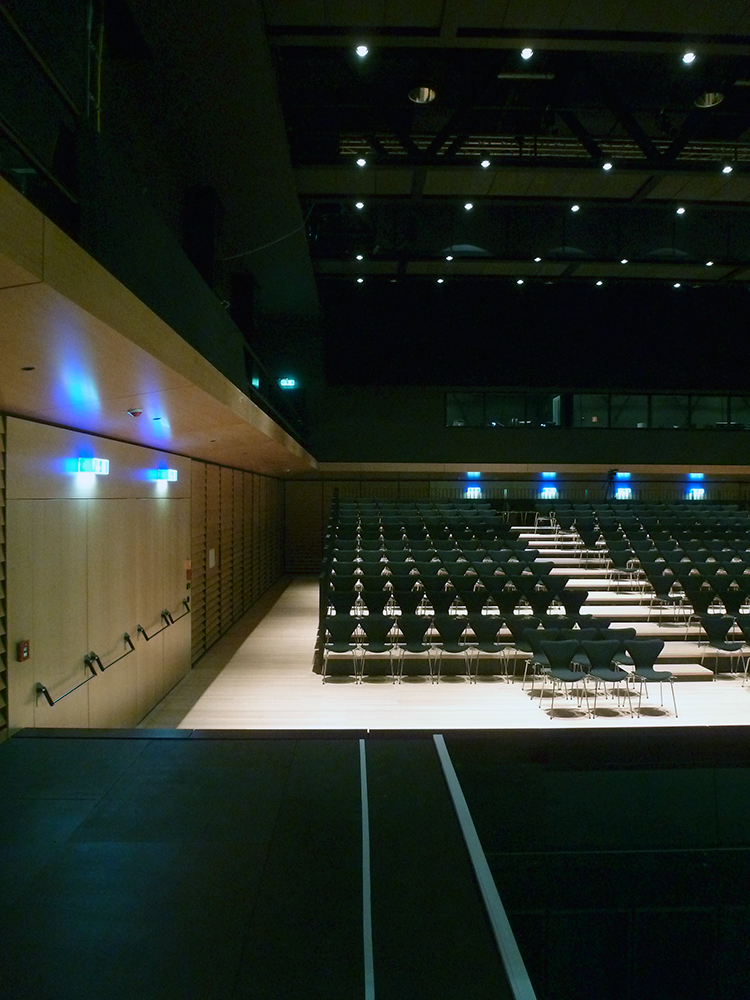 The slightly inclined underside of the balcony — that runs around the hall at one third of the height above the floor — is an efficient acoustical reflector.

Photo © Kahle Acoustics
5/9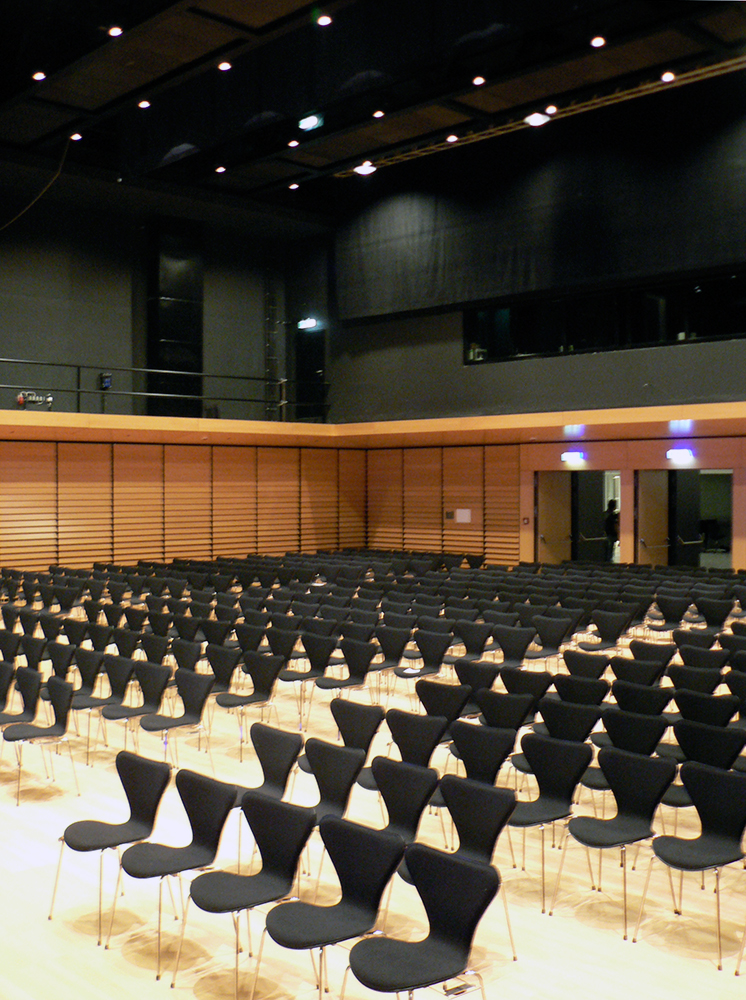 View of the concert hall in flat floor configuration. Acoustical curtain halfway down at the back of the concert hall.

Photo © Kahle Acoustics
6/9
Hall and stage before symphonic orchestra concert, as seen from the technical balcony.

Photo © Kahle Acoustics
7/9
Stage before symphonic orchestra concert as seen from technical balcony.

Photo © Kahle Acoustics
8/9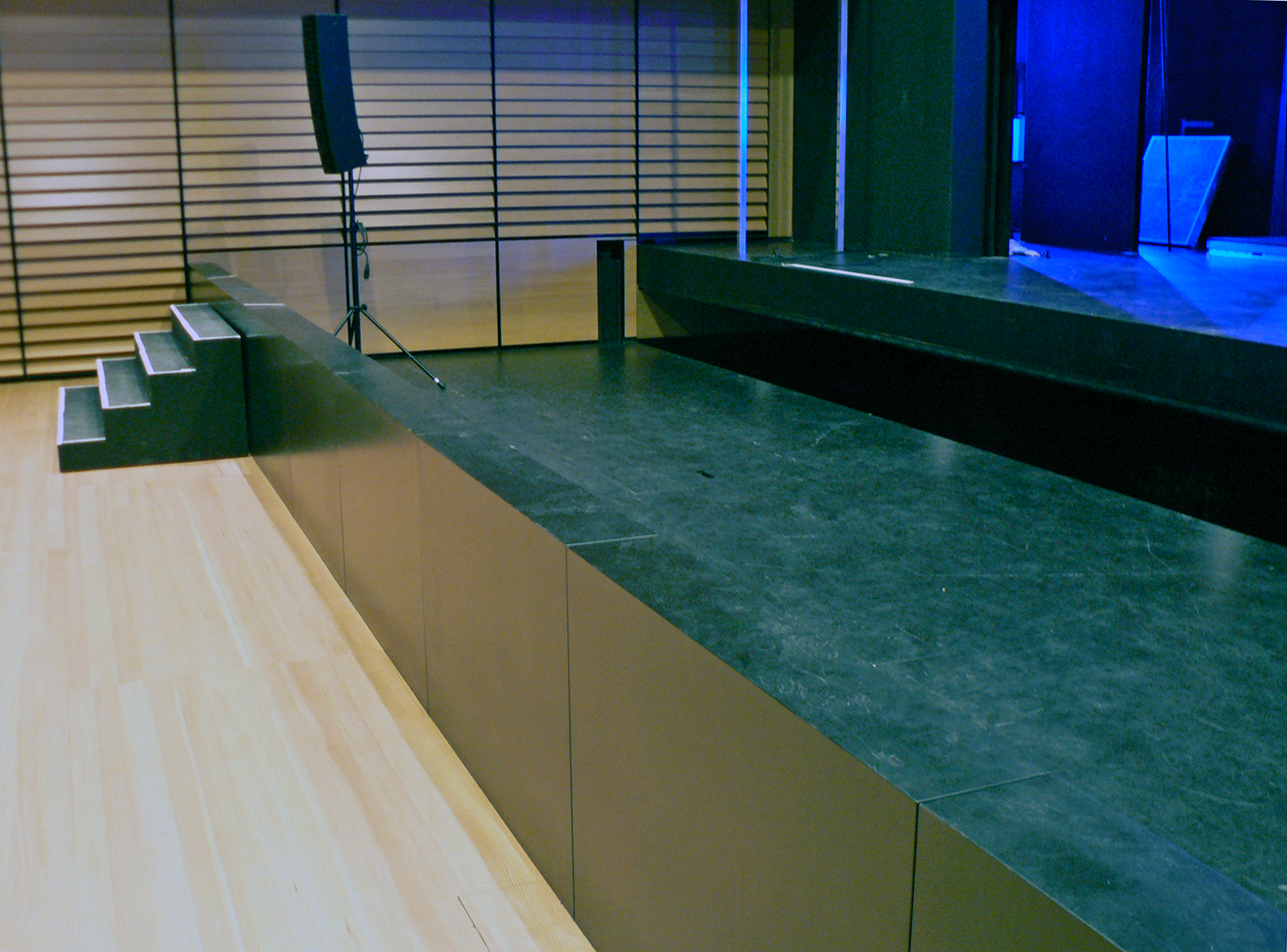 Orchestra pit being installed for an opera performance.

Photo © Kahle Acoustics
9/9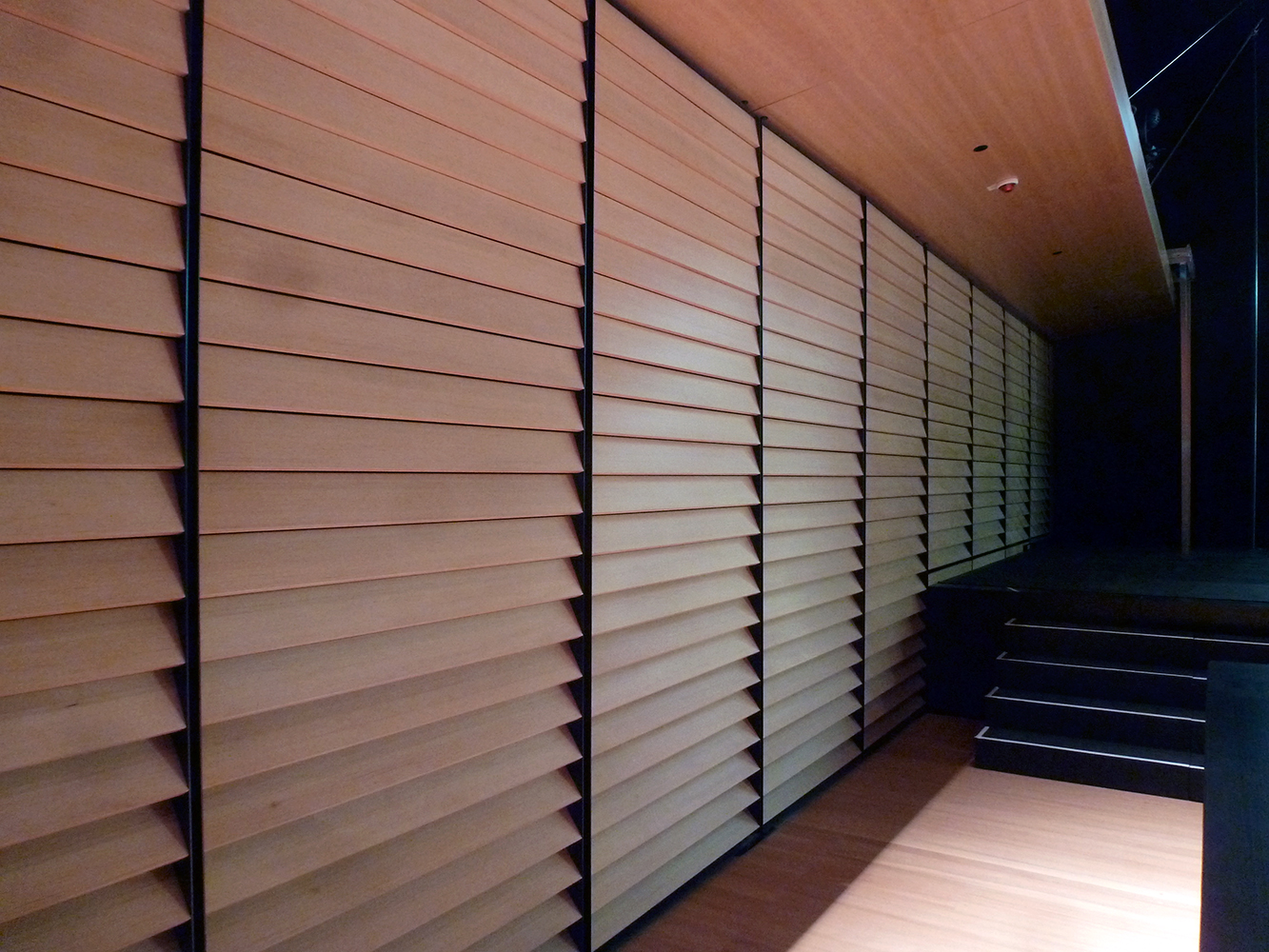 Detail of the tilted panels that form the walls, as of the underside of the balcony, that are both useful for acoustical reflections.

Photo © Kahle Acoustics