Salle del Castillo, Vevey
This prestigious 1908 building has been fully renovated in order to host concerts and local activities in better conditions.
Information Sheet
Renovation/Transformation Salle del Castillo www.salledelcastillo.ch
Location Vevey, Switzerland.
Project Cost 18 million CHF (approx. 15 million €).
Time Frame Renovation: 2011-2014. Opening: November 2014.
Owner City of Vevey, Switzerland.
Architect(s) Architecum, Montreux www.architecum.ch
Theatre Planner(s) Artsceno, Philippe Warrand, Switzerland artsceno.ch
Seat Count A 500-seat room capacity with retractable seating and fixed balcony of 50 seats; with standing audience the room can accomodate 1 000 people. 2 corporate event rooms. Total area approx. 1 500 m².
Uses Multifunctional room for chamber music orchestras, vocal music, theatre, amplified music, seminars and banquets.
Services Acoustic quality definition of the concert hall (including acoustic variability according to room usage), acoustic isolation and control of noise sources and other technical settings.
Team Eckhard Kahle, Yann Jurkiewicz, Johan Brulez, Kahle Acoustics.
1/7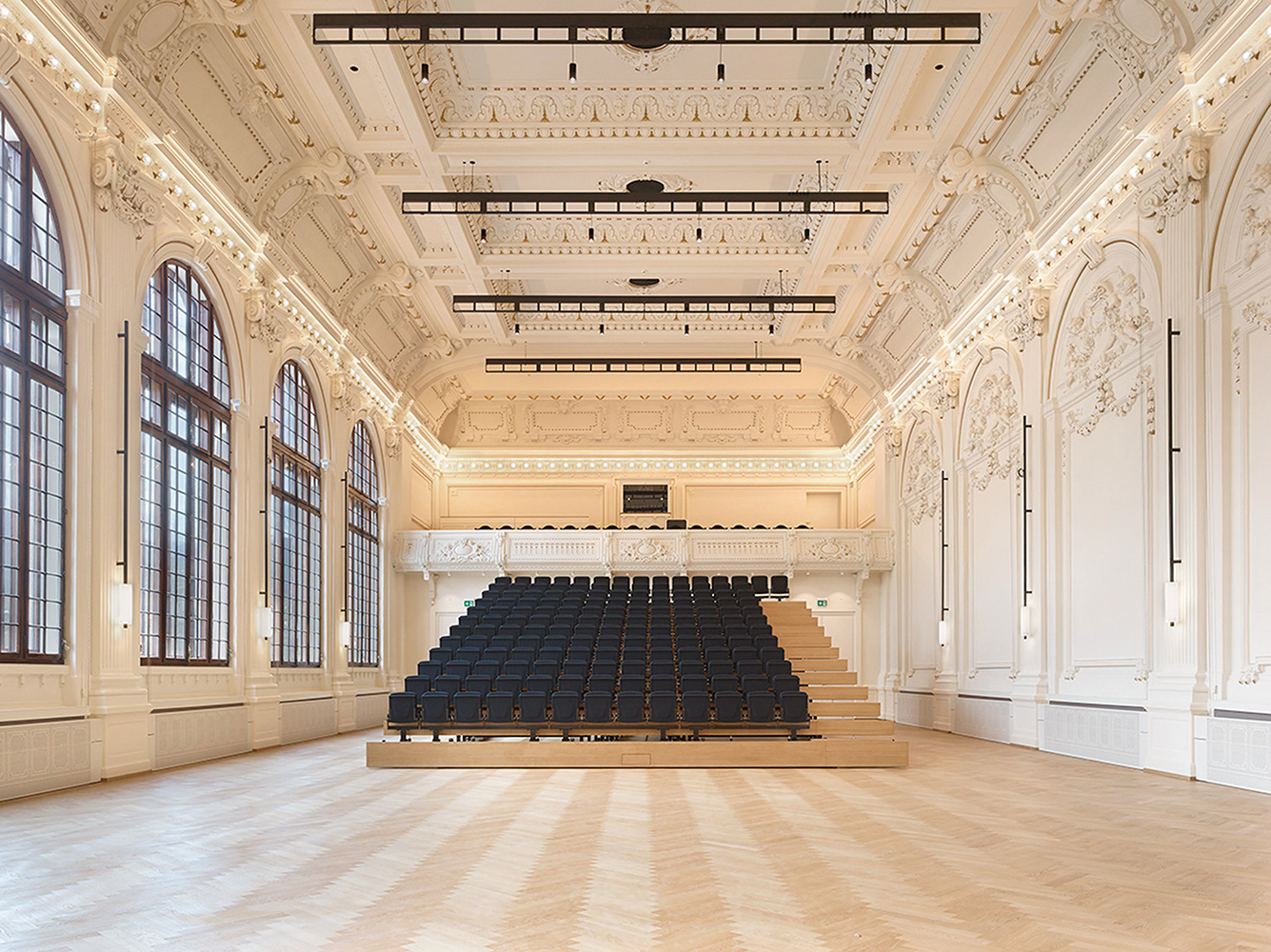 Salle del Castillo with its fixed 50-seat balcony and 150-seat retractable seating.

Photo © Architecum, Thomas Telley
2/7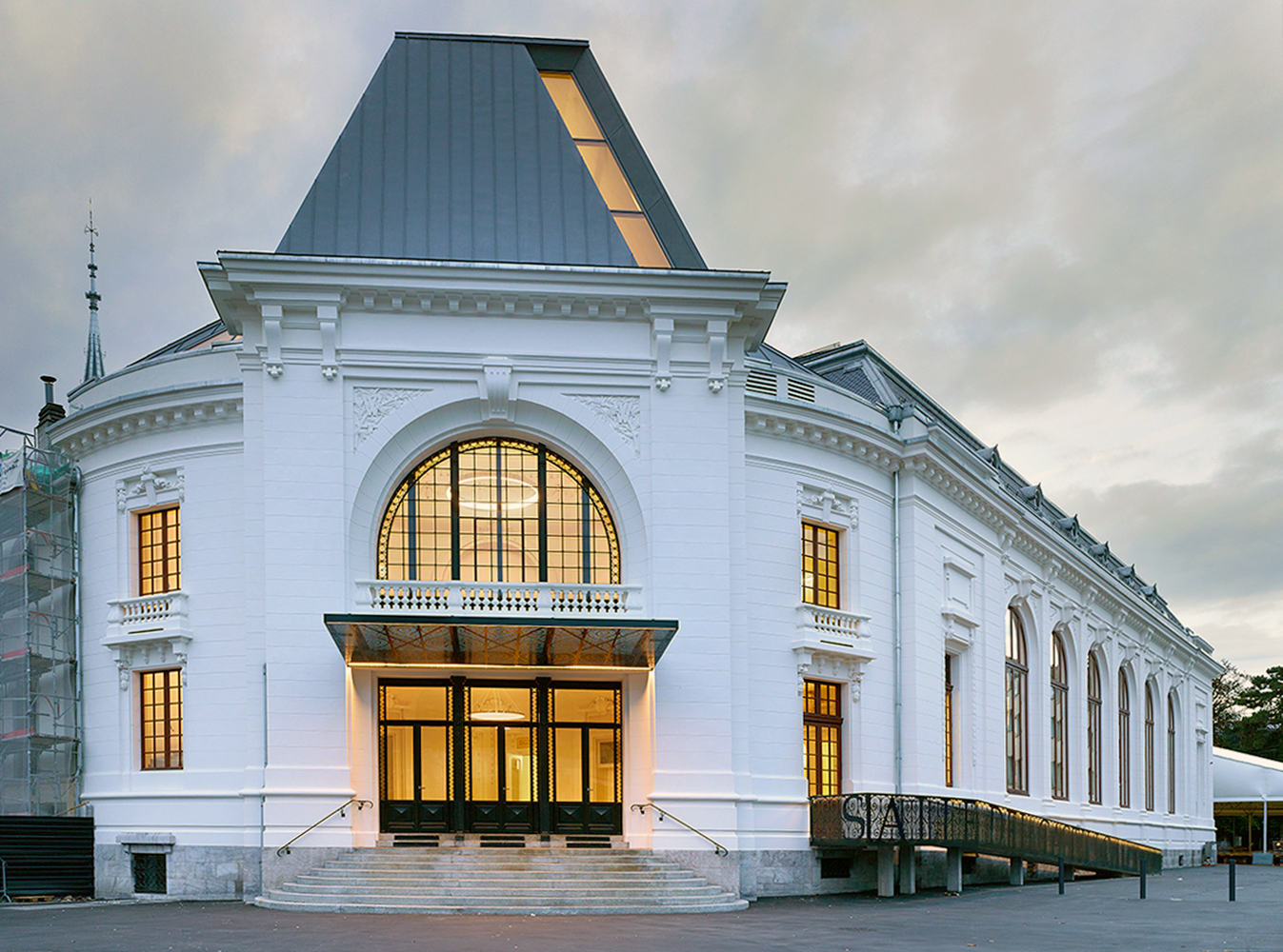 The renovated 1908 building, with its new roof made of zinc.

Photo © Architecum, Thomas Telley
3/7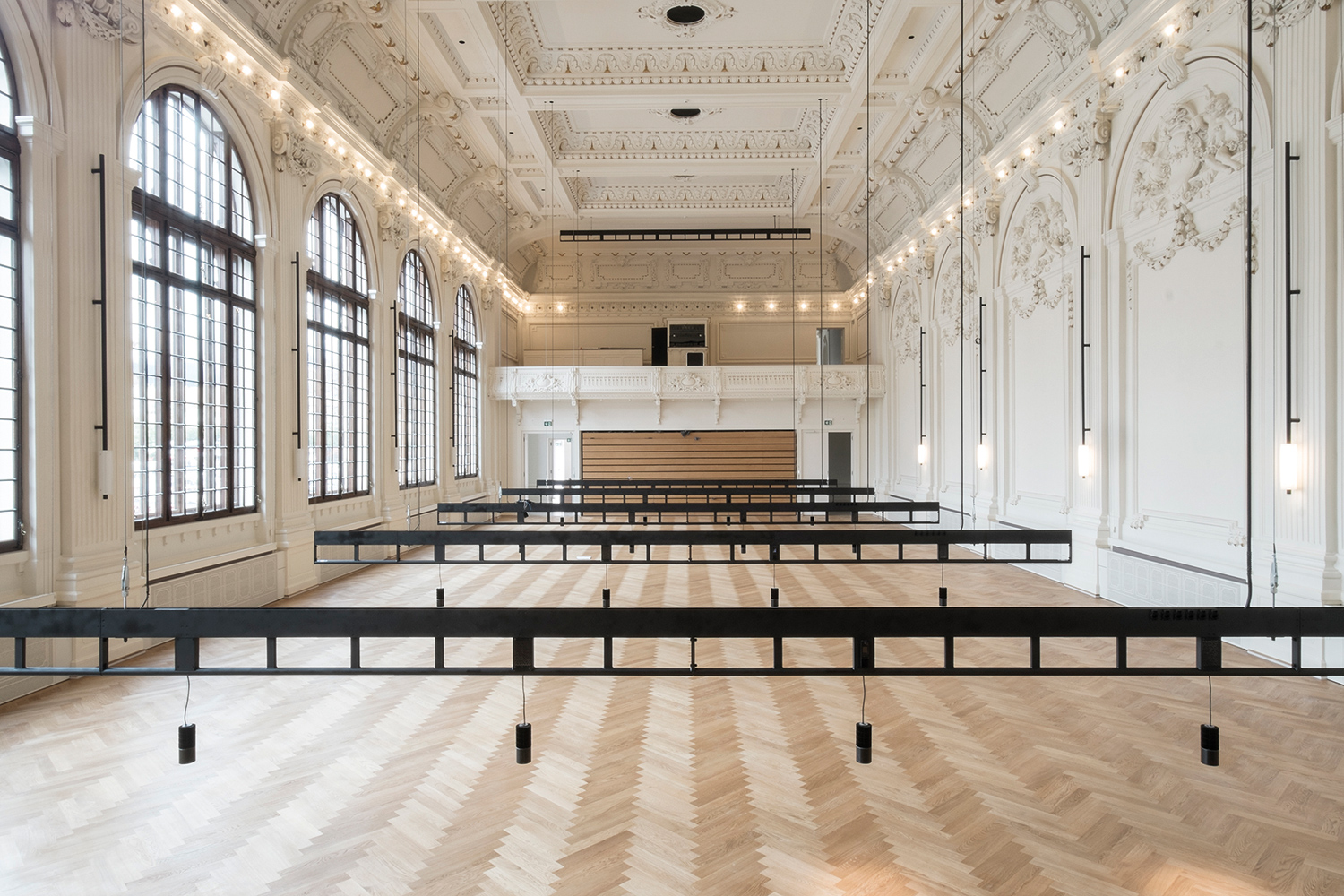 Salle Del Castillo hall as seen from the stage, with its theatre poles lowered.

Photo © Architecum, Daniel Furrer
4/7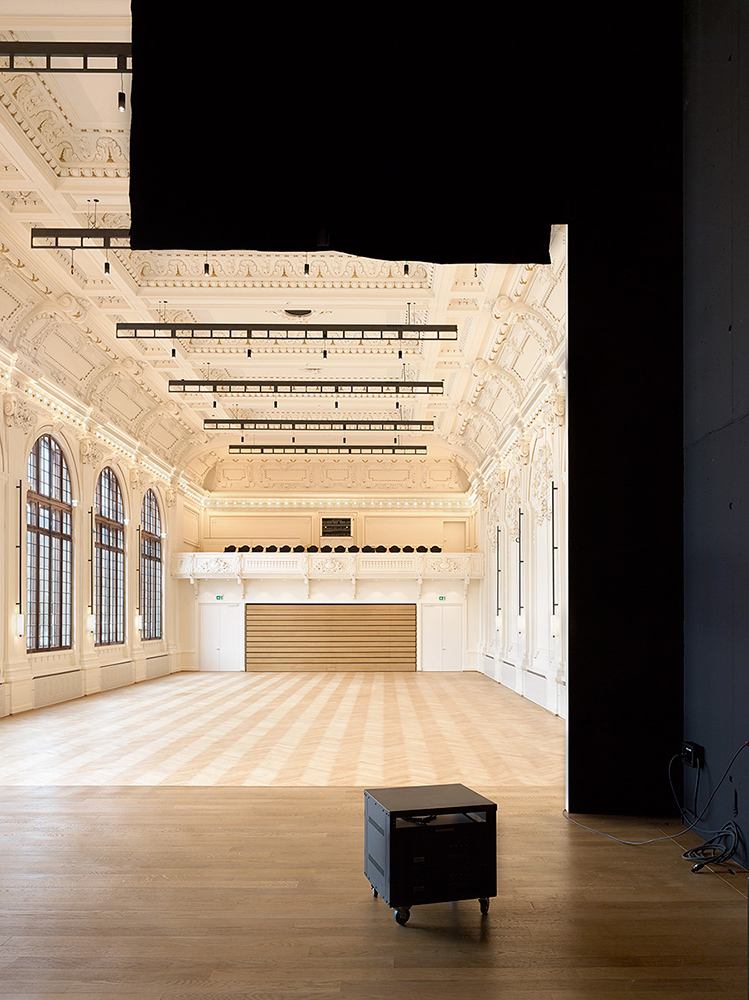 View from the rear of the stage onto the Salle del Castillo, with its retractable seating stored within the wall under the balcony.

Photo © Architecum, Daniel Furrer
5/7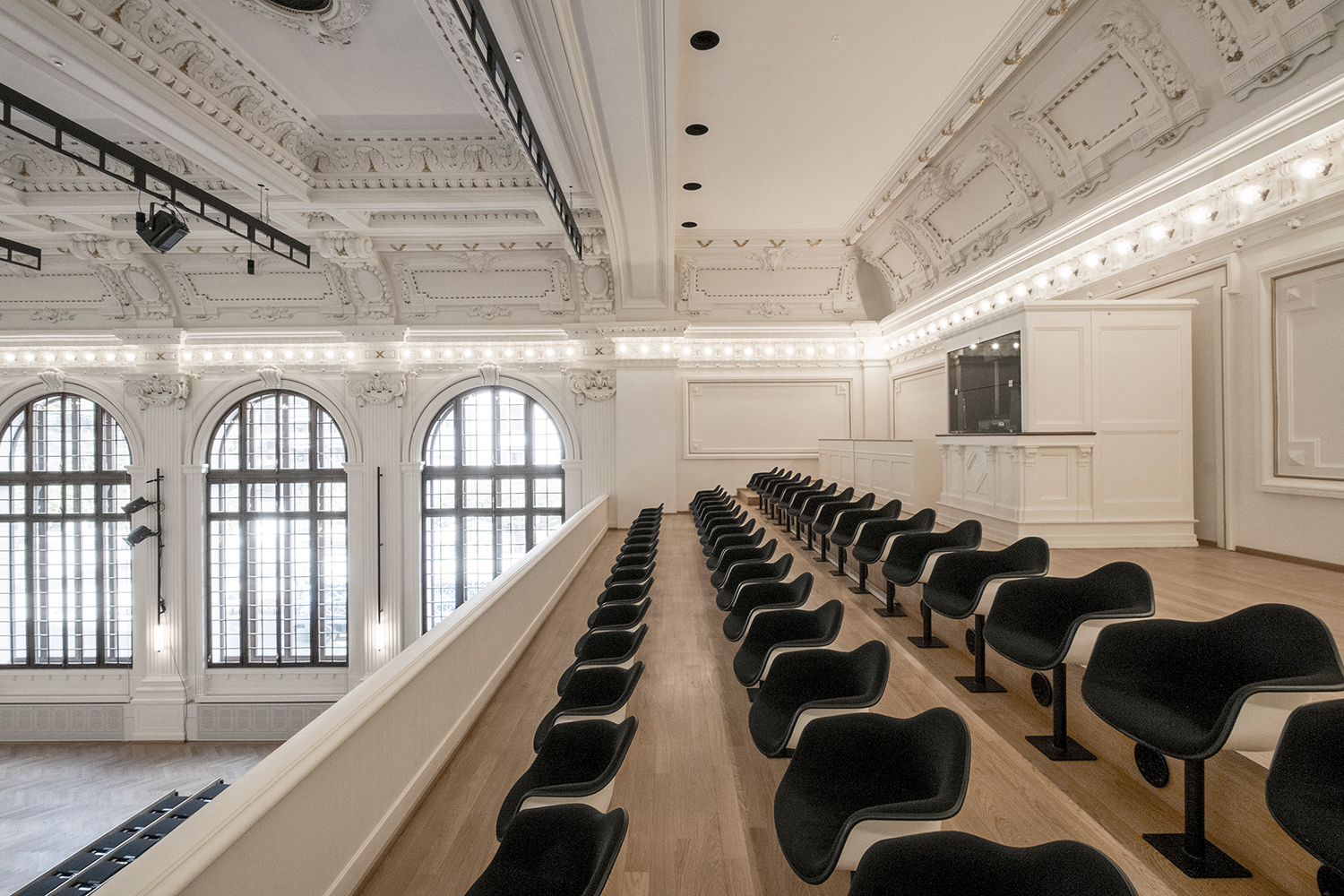 Balcony with its 50 fixed seats.

Photo © Architecum, Daniel Furrer
6/7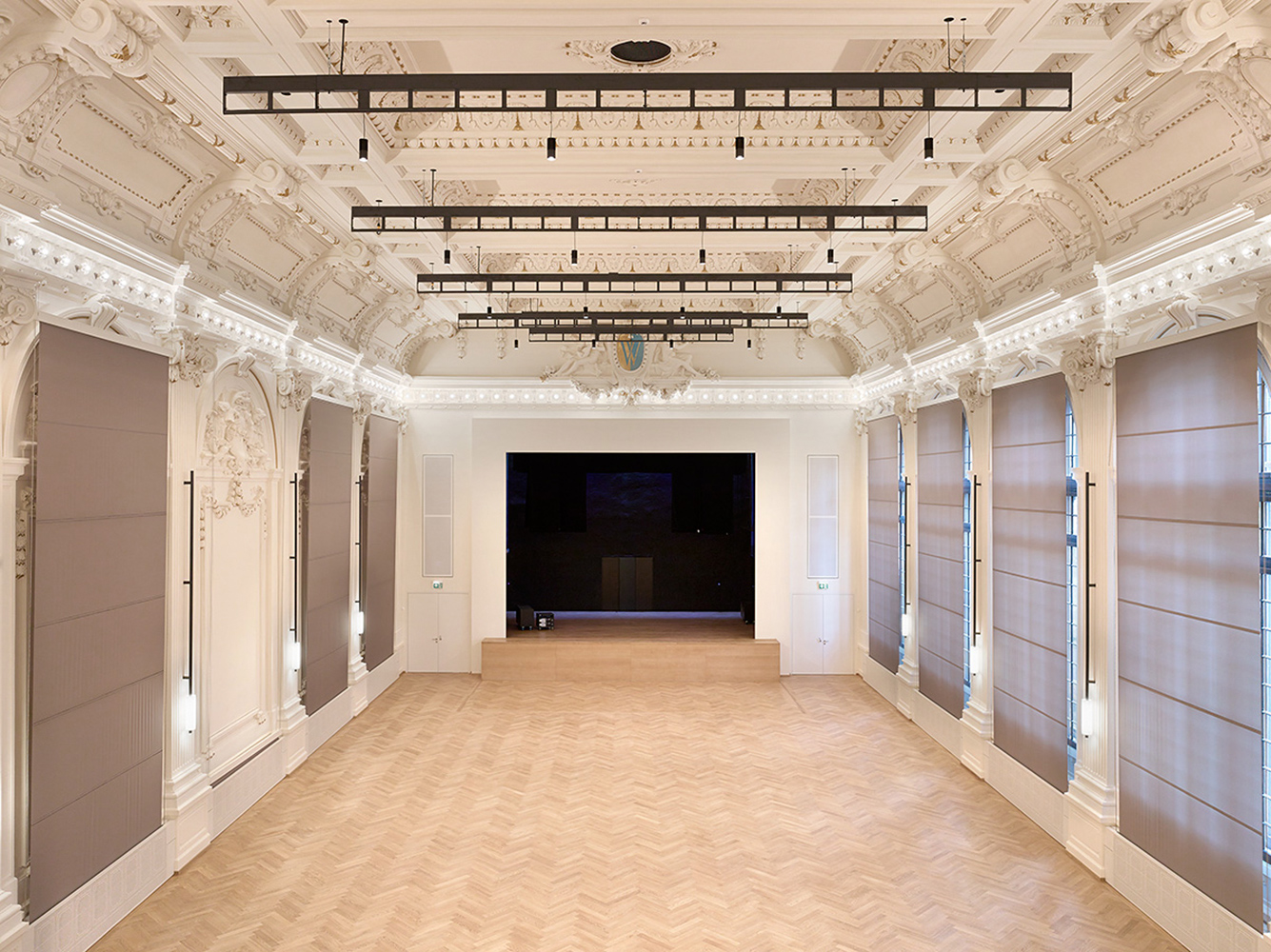 Salle del Castillo as seen from the balcony, with its stage curtain and its variable acoustic curtains down. The latter are used to shorten the reverberation time whenever necessary.

Photo © Architecum, Thomas Telley
7/7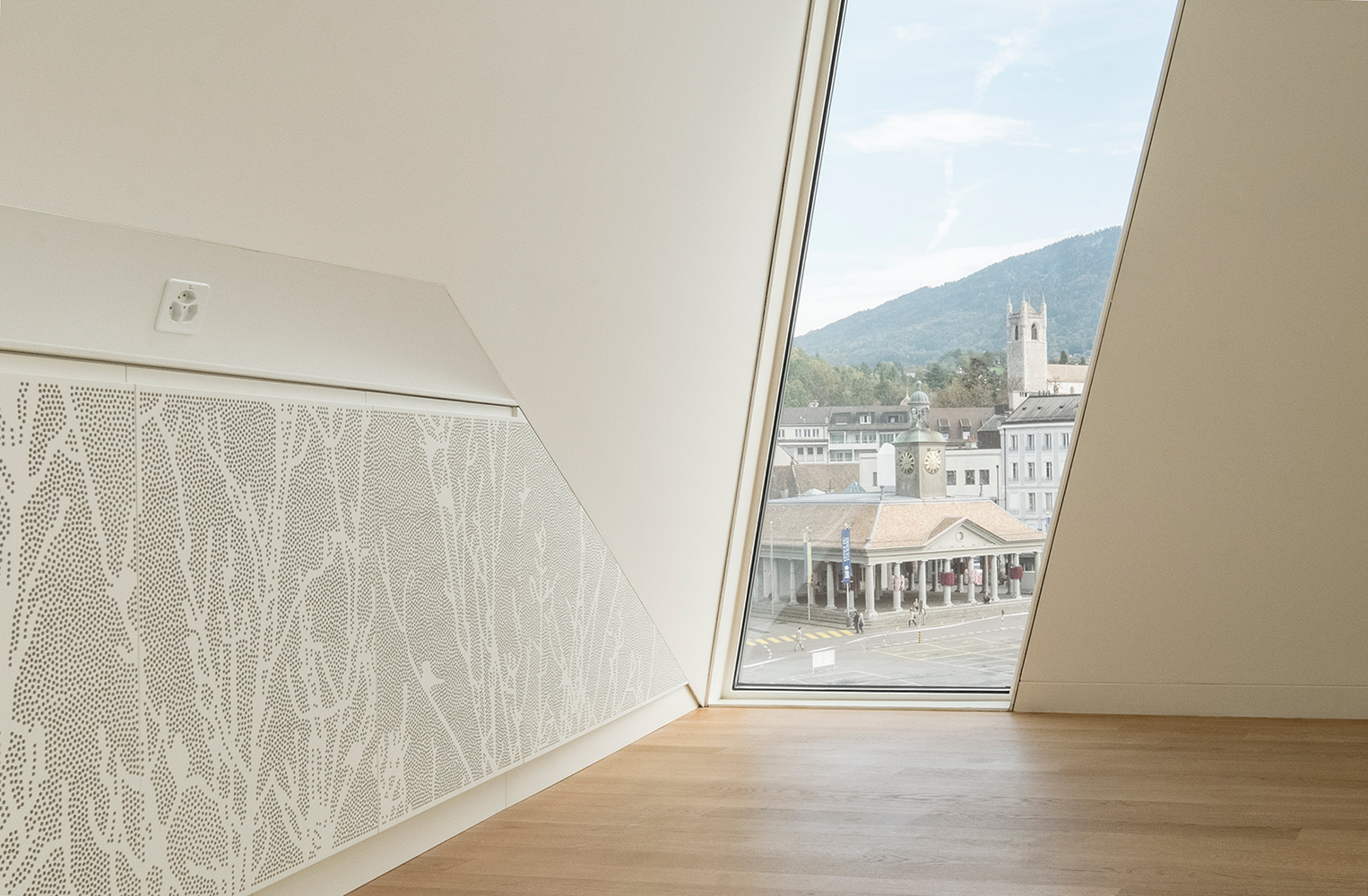 Reception hall. Architectural integration of a perforated and patterned ventilation grate (left).

Photo © Architecum, Daniel Furrer