Zuiderstrandtheater, The Hague
This temporary performance hall is nestled along the dunes, just outside the city. Since 2015 and till the achievement of the new theatre in the center of The Hague, the Zuiderstrandtheater hosts the Residentie Orkest — the philharmonic orchestra of The Hague — and the Nederlands Danstheater.
Information Sheet
New Build Zuiderstrandtheater.
Location Scheveningen, The Hague, Netherlands.
Project Cost 14 million €.
Time Frame Design: 2013. Construction: 2013-2014. Opening: October 2014.
Owner City of The Hague.
Architect(s) Thijs Mauve Architect thijsmauvearchitect.nl • Jochem Groenland Architect, Netherlands groelandarchitecten.nl
Theatre Planner(s) PB Theateradviseurs, Netherlands.
Seat Count A 1 000-seat auditorium, a 500 m² black box and 5 foyers (from 125 to 400 m²). Total area 5 200 m².
Uses The temporary theatre hosts symphonic music performances, as well as dance, opera, theatre, amplified music shows and congresses.
Services Room acoustics and variable acoustics for the theatre and the rehearsal room.
Team Cees Mulder, Eckhard Kahle, Thomas Wulfrank, Kahle Acoustics.
01/10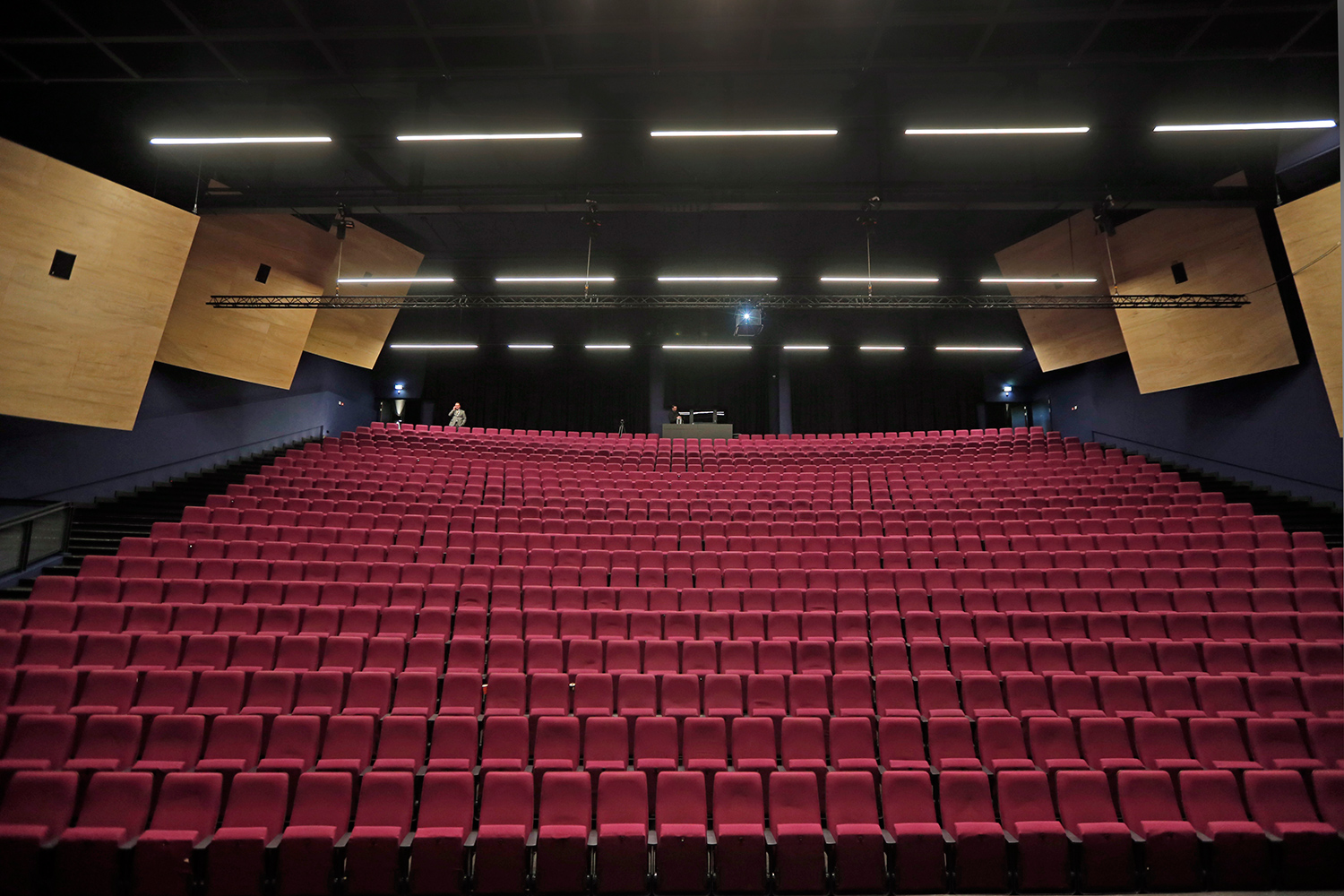 The temporary 1 000-seat auditorium with its variable acoustics integrated into the side panels made of plywood.

Photo © Kahle Acoustics
02/10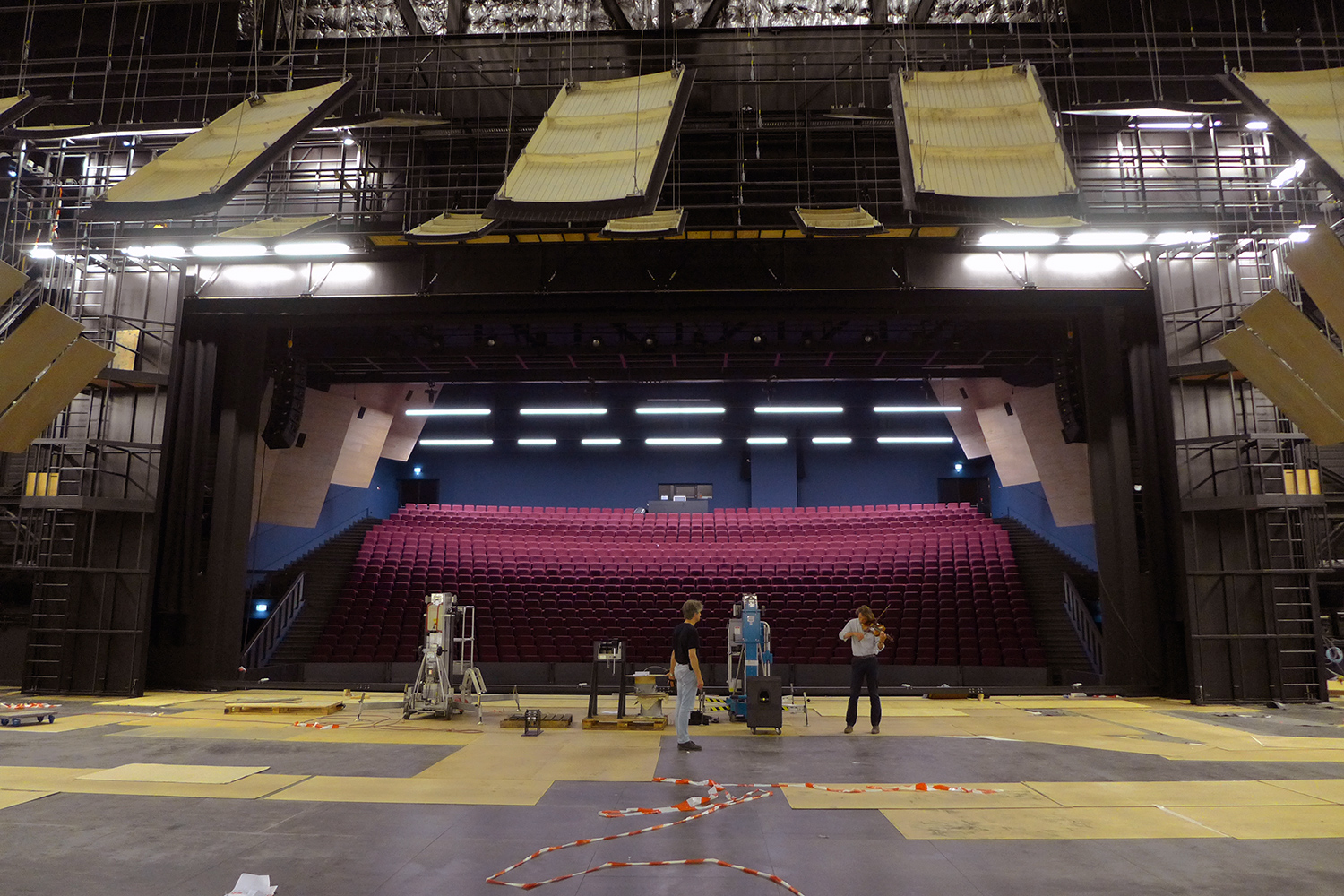 Acoustic tests with viola to assess the tilting of the acoustic wood panels placed above the stage.

Photo © Kahle Acoustics
03/10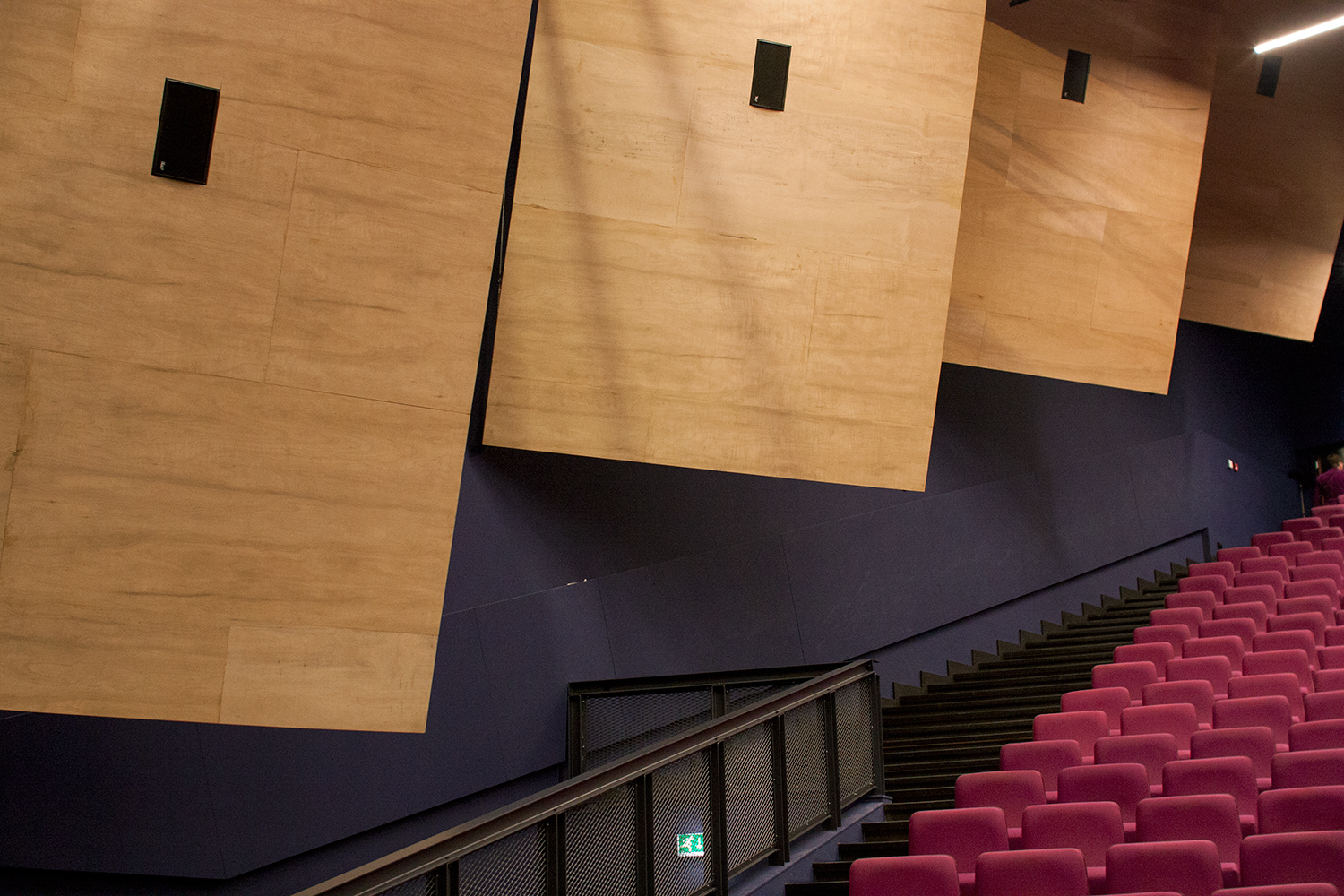 Variable acoustics integration within the side panels of the temporary auditorium.

Photo © Kahle Acoustics
04/10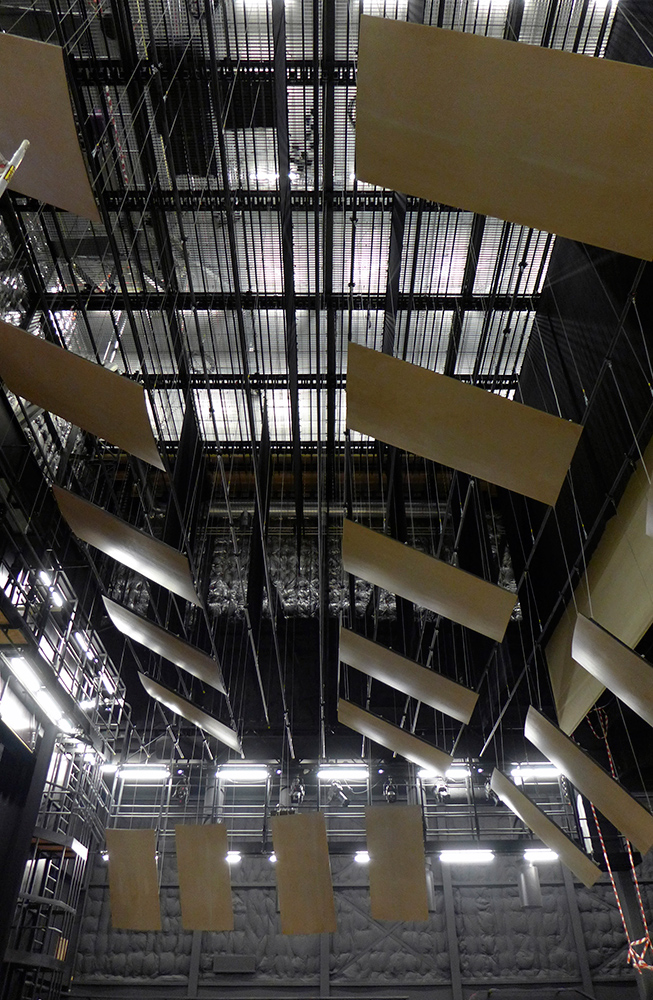 Grid above stage with flexible acoustic panels.

Photo © Kahle Acoustics
05/10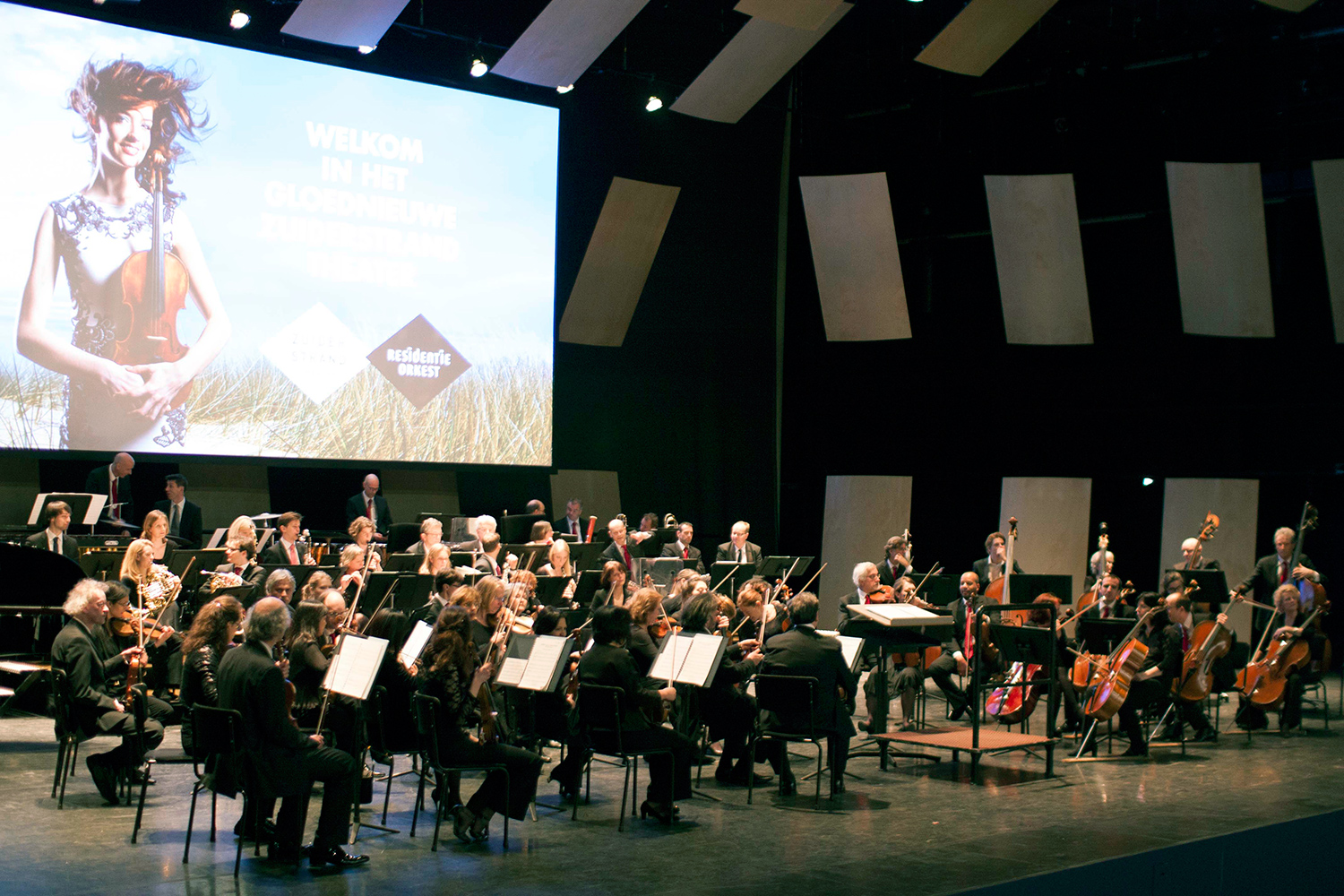 The Residentie Orkest on the Zuiderstrandtheater stage.

Photo © Kahle Acoustics
06/10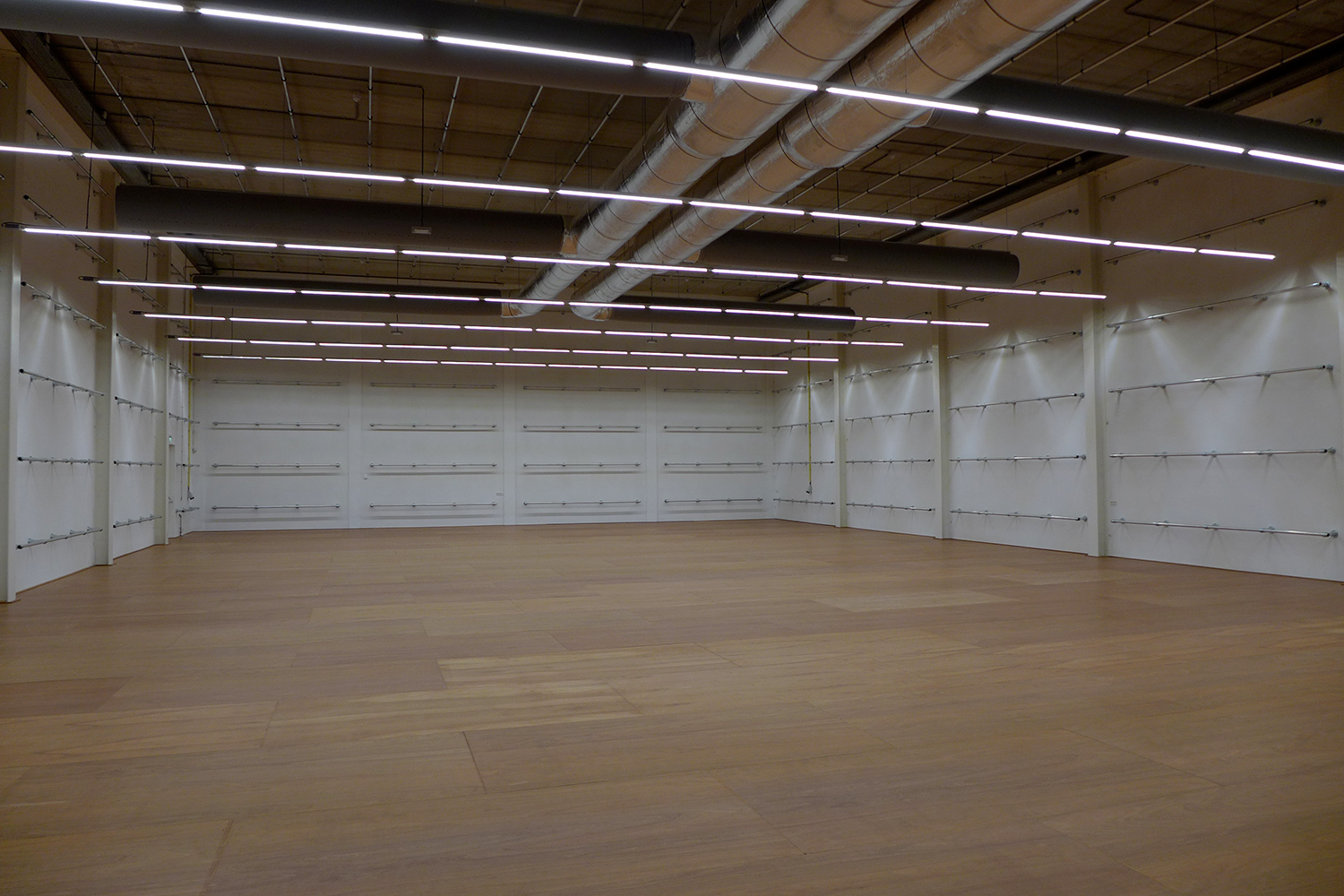 Rehearsal room before acoustic intervention.

Photo © Kahle Acoustics
07/10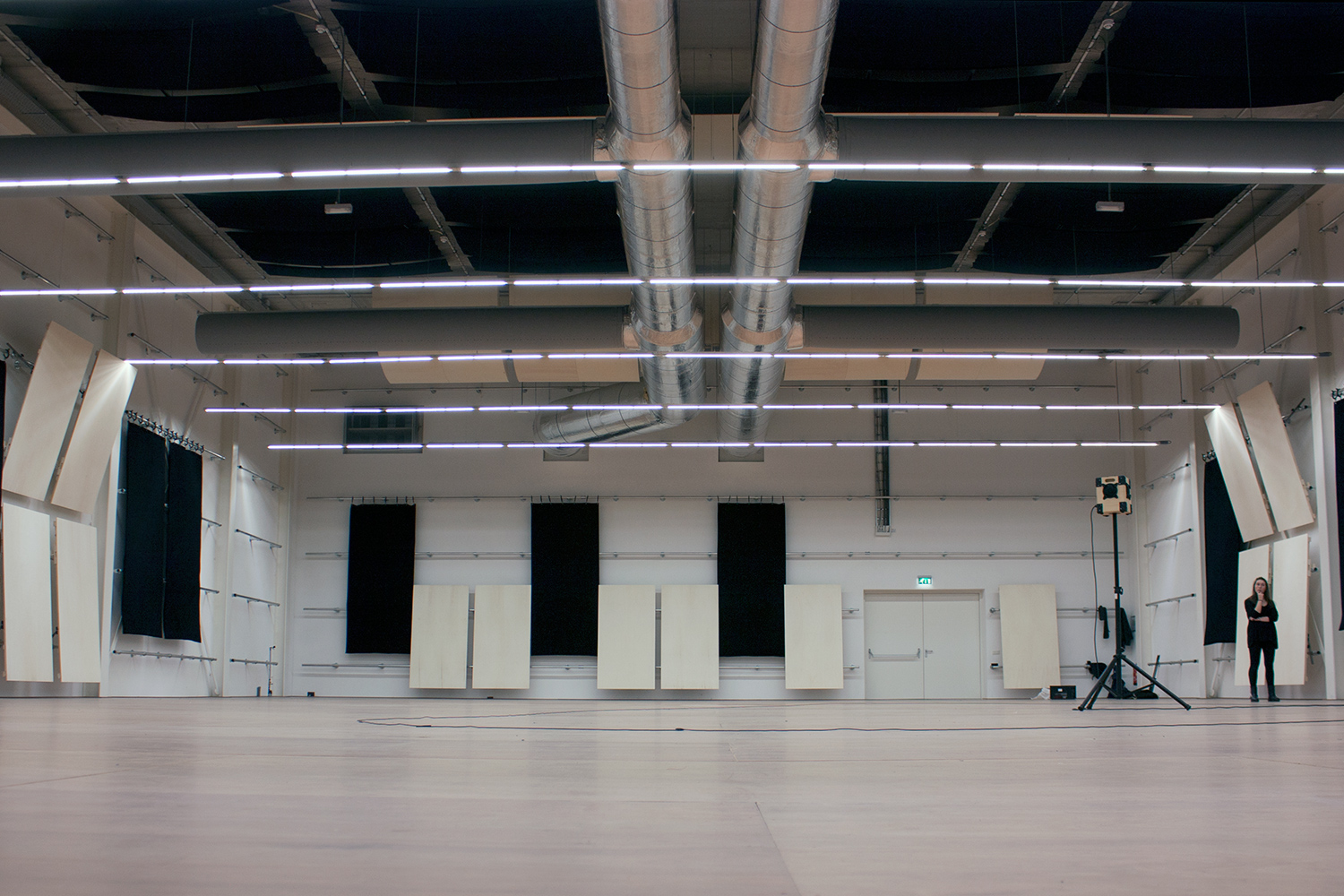 Rehearsal room with flexible acoustic wood panels and acoustic curtains.

Photo © Kahle Acoustics
08/10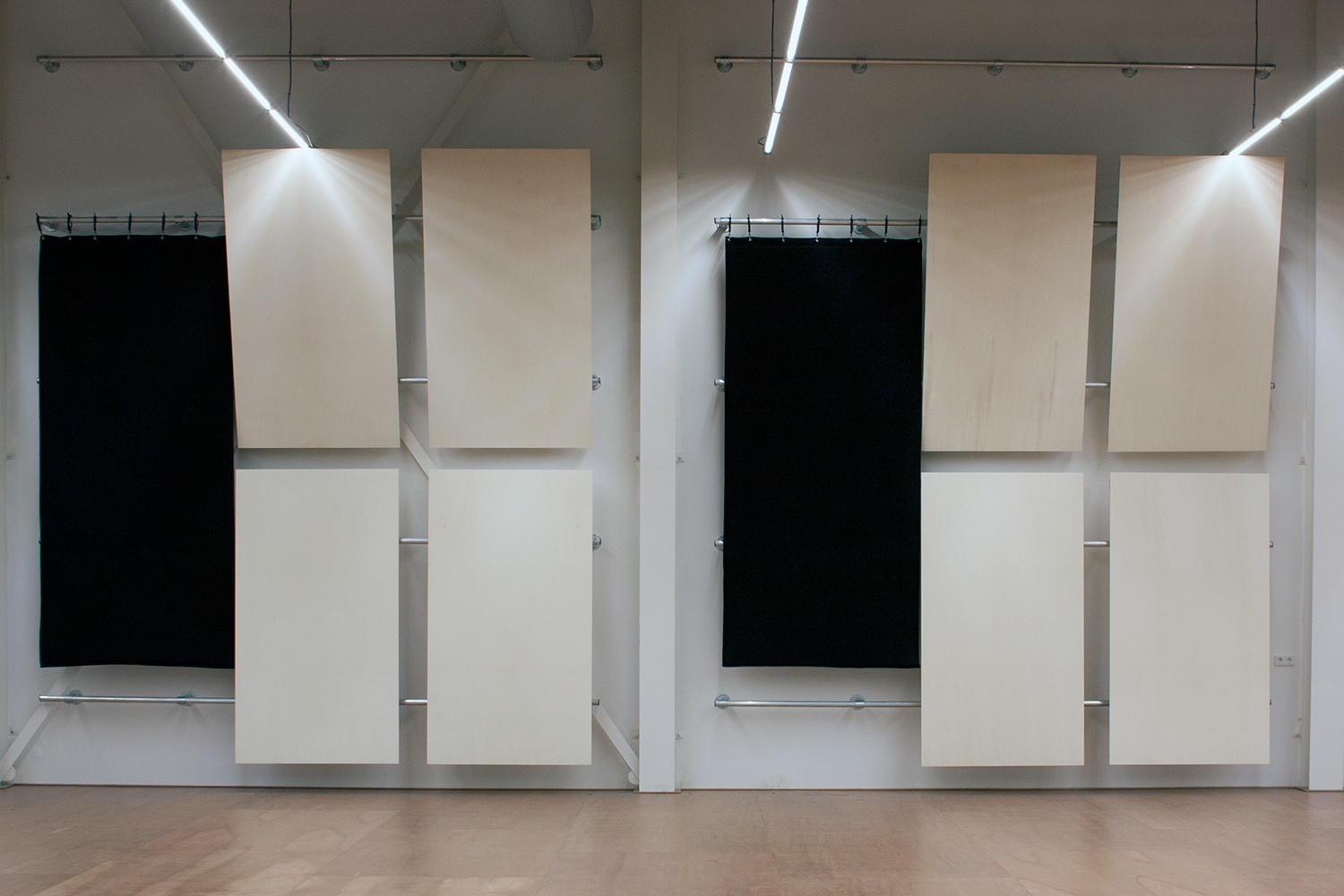 Detail of the acoustic elements (flexible acoustic wood panels and acoustic curtains) displayed against the walls of the rehearsal room.

Photo © Kahle Acoustics
09/10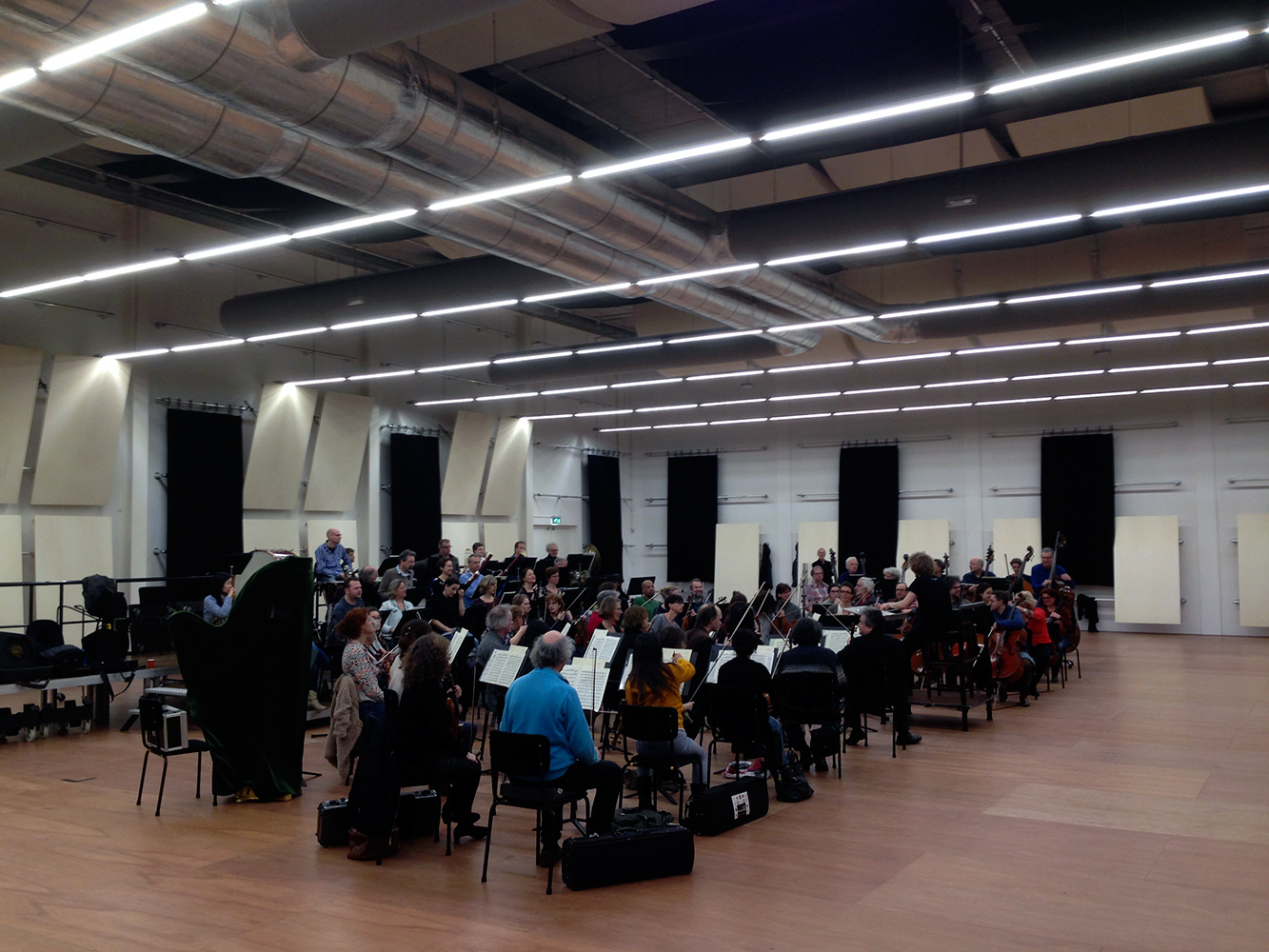 The Residentie Orkest in the temporary rehearsal room.

Photo © Kahle Acoustics
10/10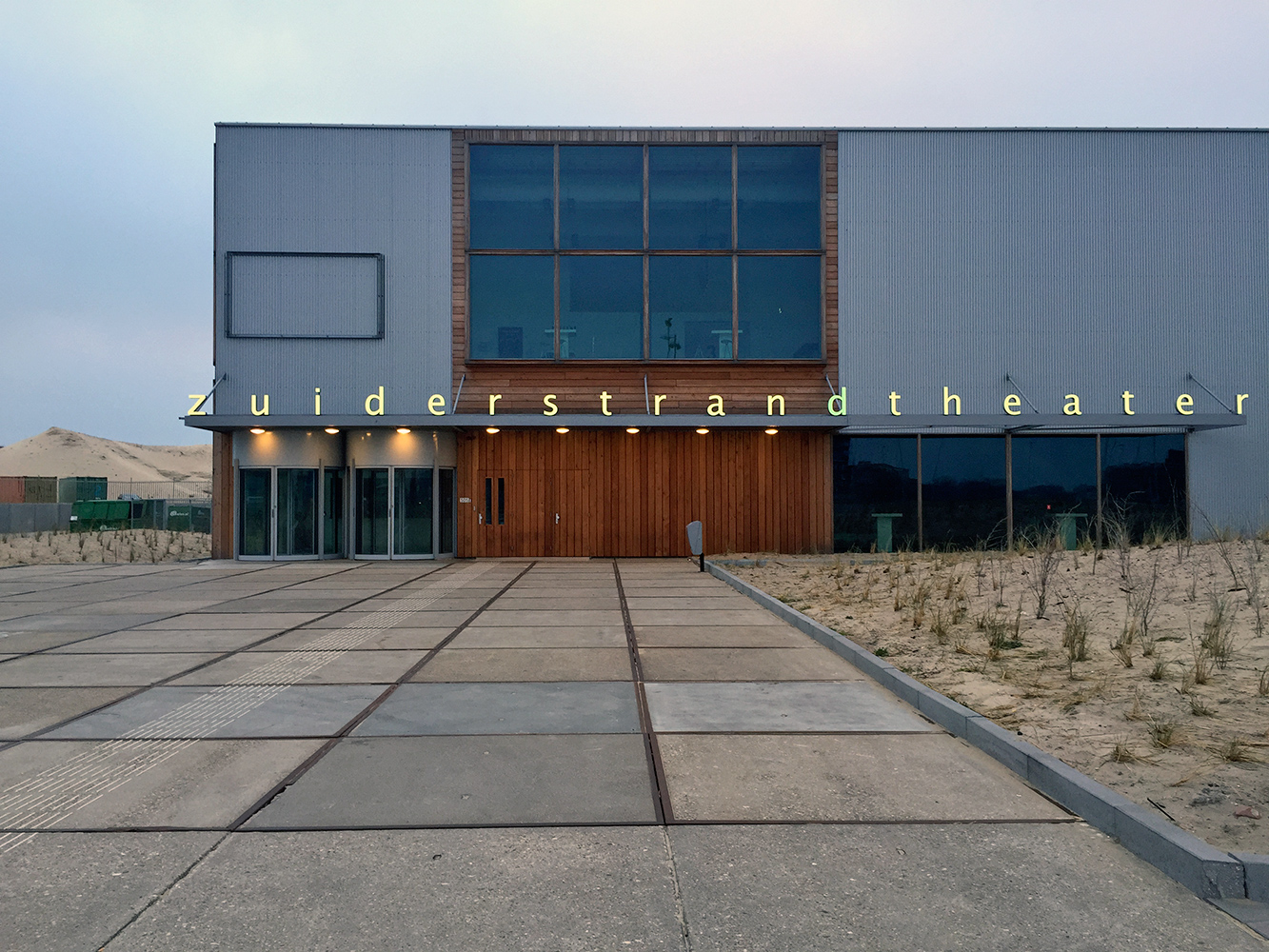 External view of the temporary residency for the Netherlands Danstheater and Residentie Orkest.

Photo © Kahle Acoustics