Curve Leicester
Een grote theaterzaal met 750 zitplaatsen en een black box met 350 plaatsen delen een centraal en flexibel podium. Beide zalen kunnen zowel individueel als gekoppeld aan het centrale podium opereren, en het podium kan zich ook openen naar de foyer en de stad toe. Awards van Curve Leicester: 2009 RIBA for the East Midlands region, en 2010 International Architecture (Chicago Athenaeum en European Centre for Architecture, Art Design & Urban Studies).
Projectgegevens
Nieuwbouw Curve www.curveonline.co.uk
Locatie Leicester, Verenigd Koningkrijk.
Bouwkosten £62 miljoen (ongeveer 68 M€).
Periode Ontwerp: 2002-2005. Bouw: 2005-2008. Opening: November 2008.
Opdrachtgever Leicester City Council.
Architect(en) Rafael Viñoly, Rafael Viñoly Architects, New York/London www.vinoly.com
Theateradviseur(s) dUCKS Scéno, France www.ducks.fr
Capaciteit Performing arts centrum met twee theaterzalen: een prosceniumzaal met 750 zitplaatsen en een black box met 350 zitplaatsen. Het centrale podium gelegen tussen beide zalen in kan gebruikt worden voor één van beide zalen, of voor beide zalen tegelijk — in dat geval wordt één grote zaal met 1 100 stoelen bekomen — of gekoppeld worden aan de foyer, die in dat geval een bijkomende performanceruimte wordt. De akoestische isolatie van dit uiterst flexibel podium wordt deels bereikt door nieuwe gordijn- en scheidingsconcepten. Totale oppervlakte 13 000 m².
Gebruik Theater, musicals, experimenteel theater, muziekuitvoeringen.
Werkzaamheden Totale advies- en opvolgingsopdracht voor zaal- en bouwakoestiek.
Adviseur(s) Eckhard Kahle, Projectleider, Thomas Wulfrank, Site Supervision, Nathalie Faillet, Kahle Acoustics.
01/13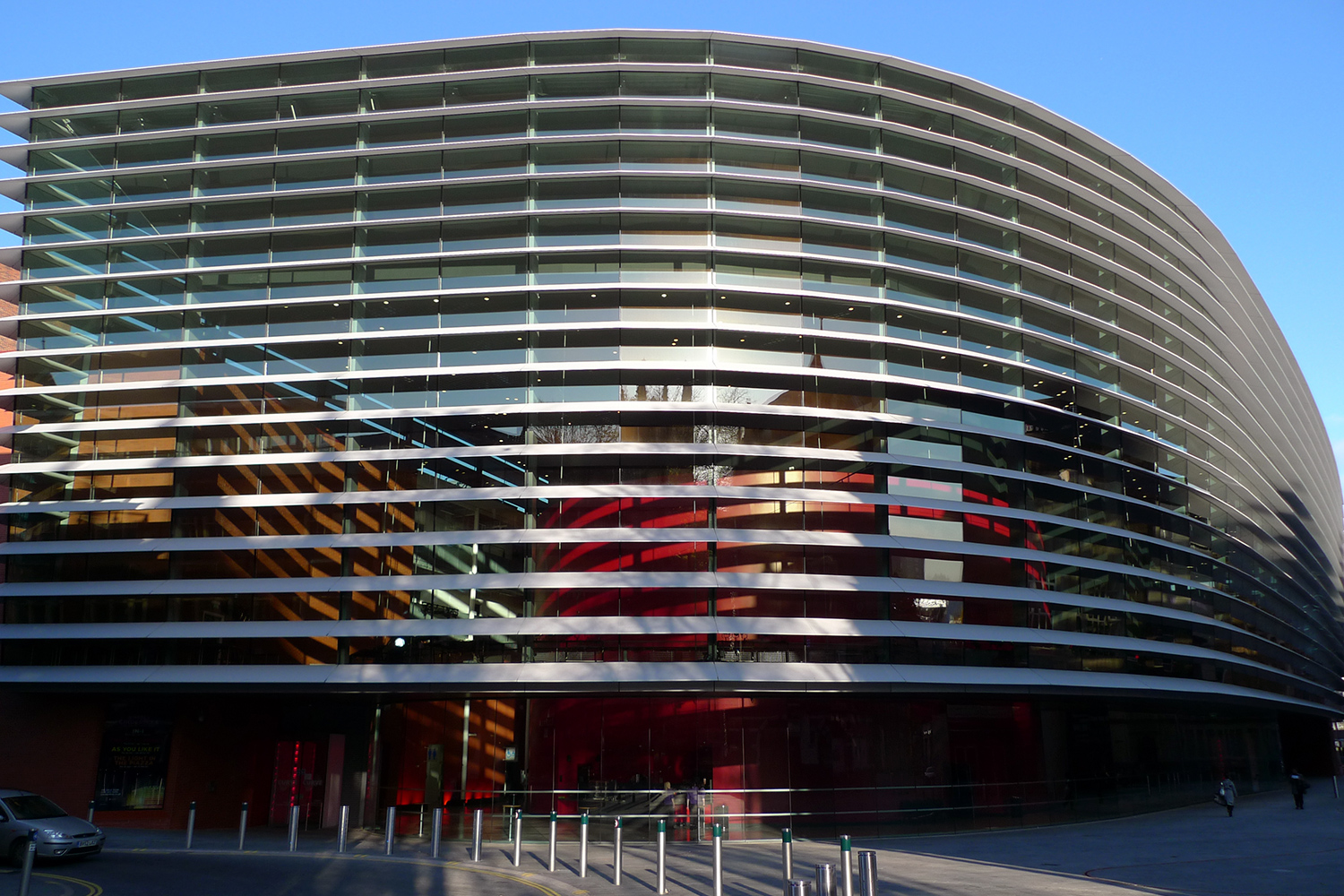 The Curve as seen from the street, with a view onto the 350-seat theatre.

Foto © Kahle Acoustics
02/13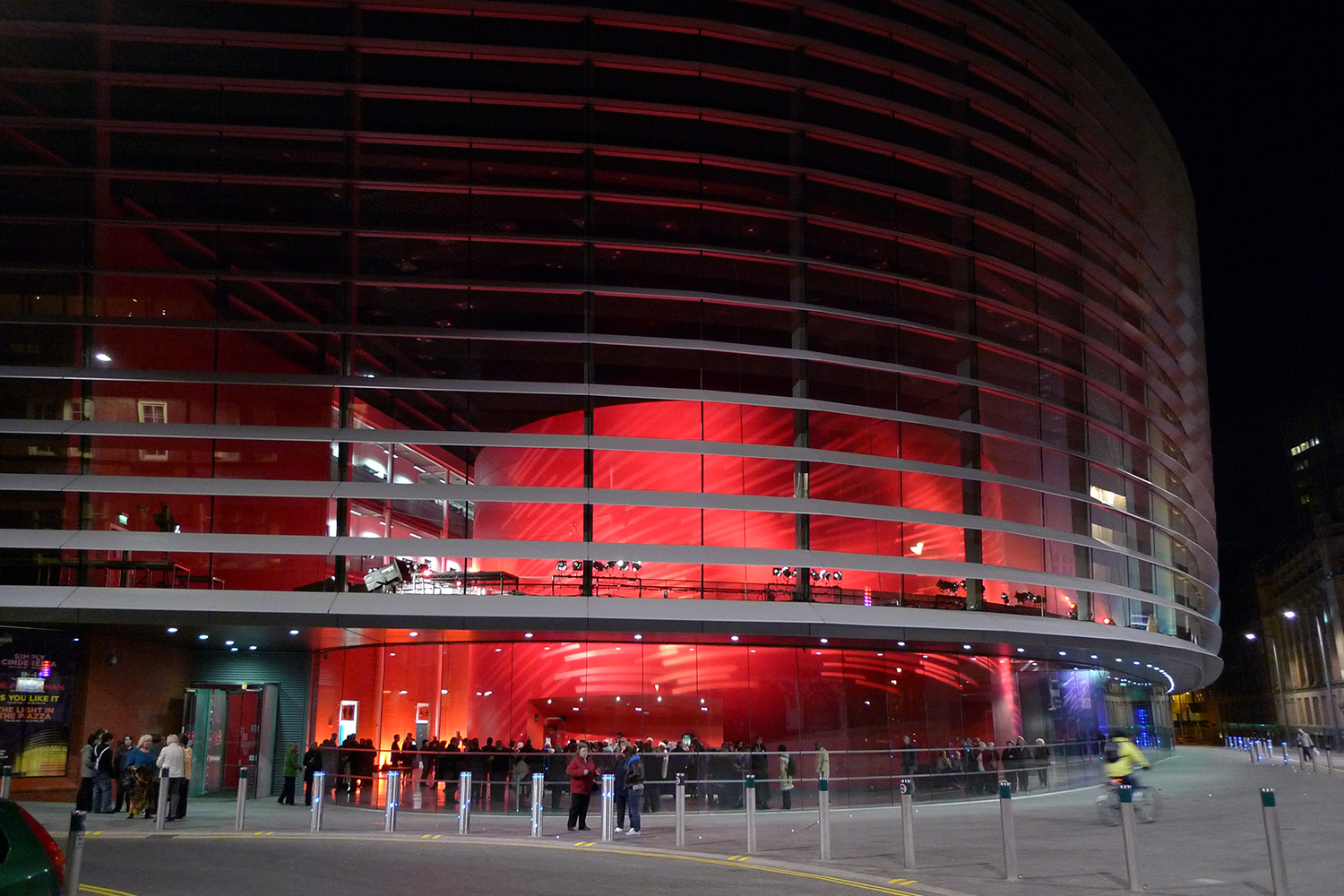 The Curve as seen from the street, with a view onto the 350-seat theatre.

Foto © Kahle Acoustics
03/13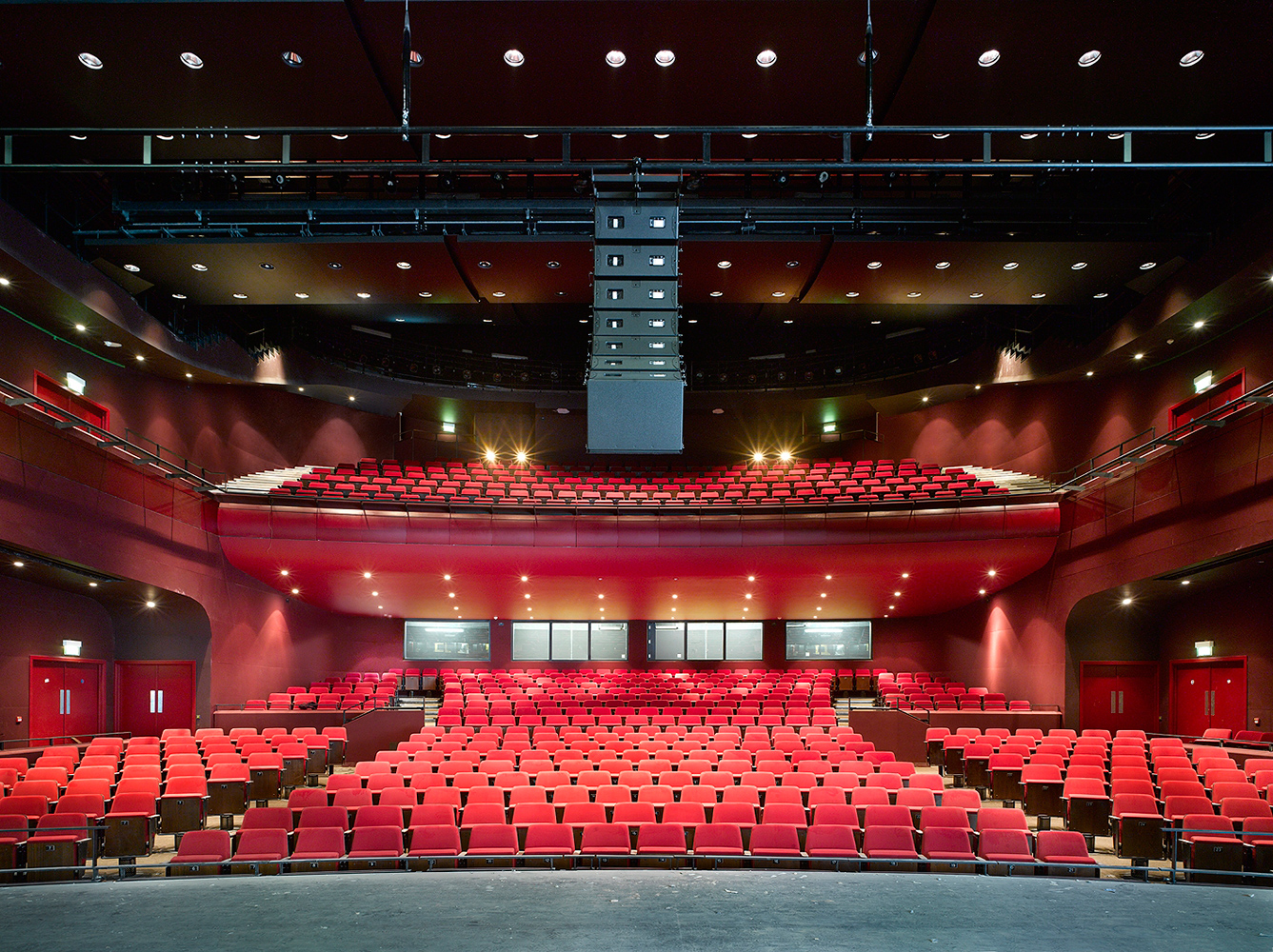 The 750-seat Proscenium theatre.

Foto © Will Pryce
04/13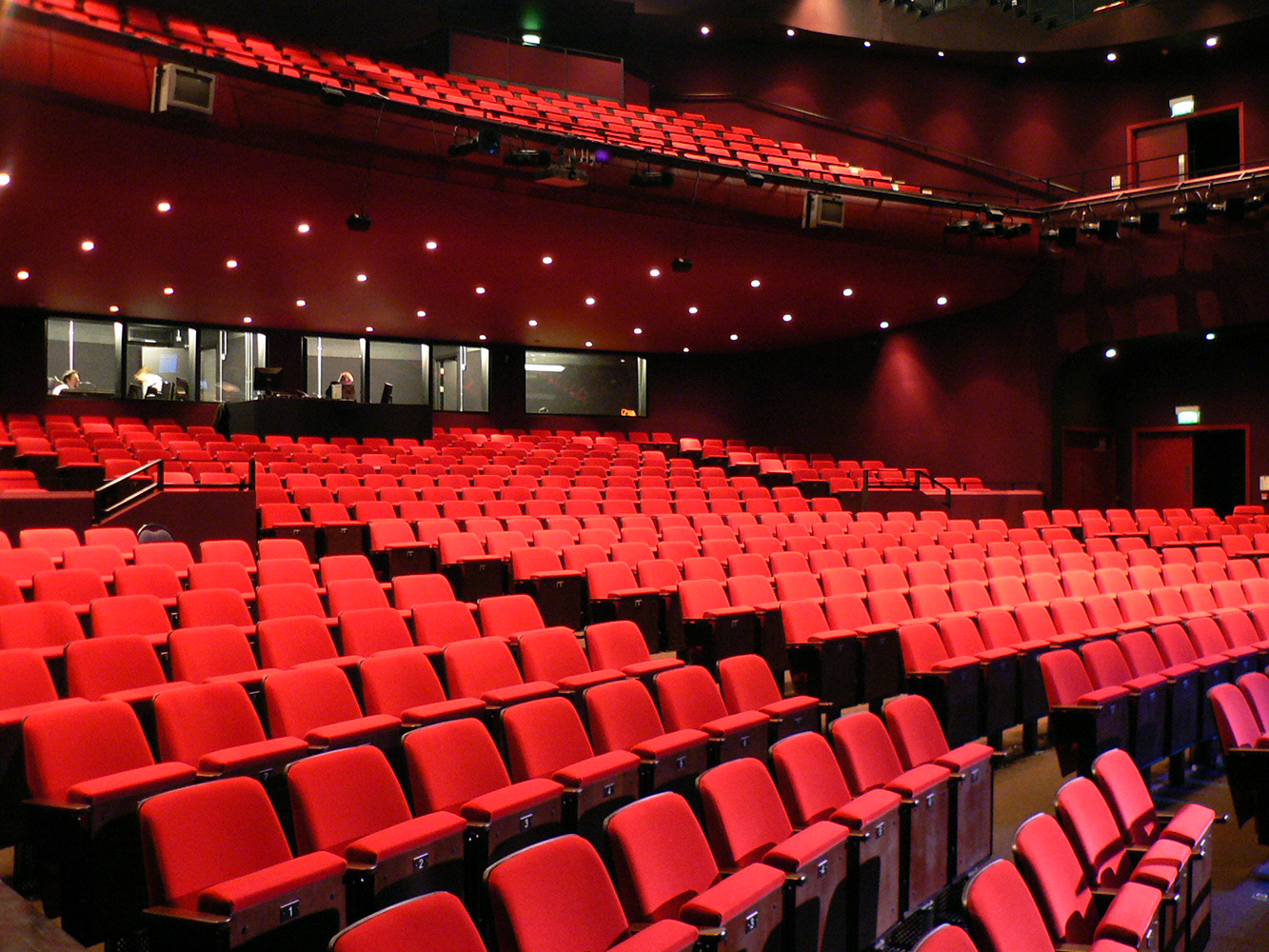 The 750-seat Proscenium theatre.

Foto © Kahle Acoustics
05/13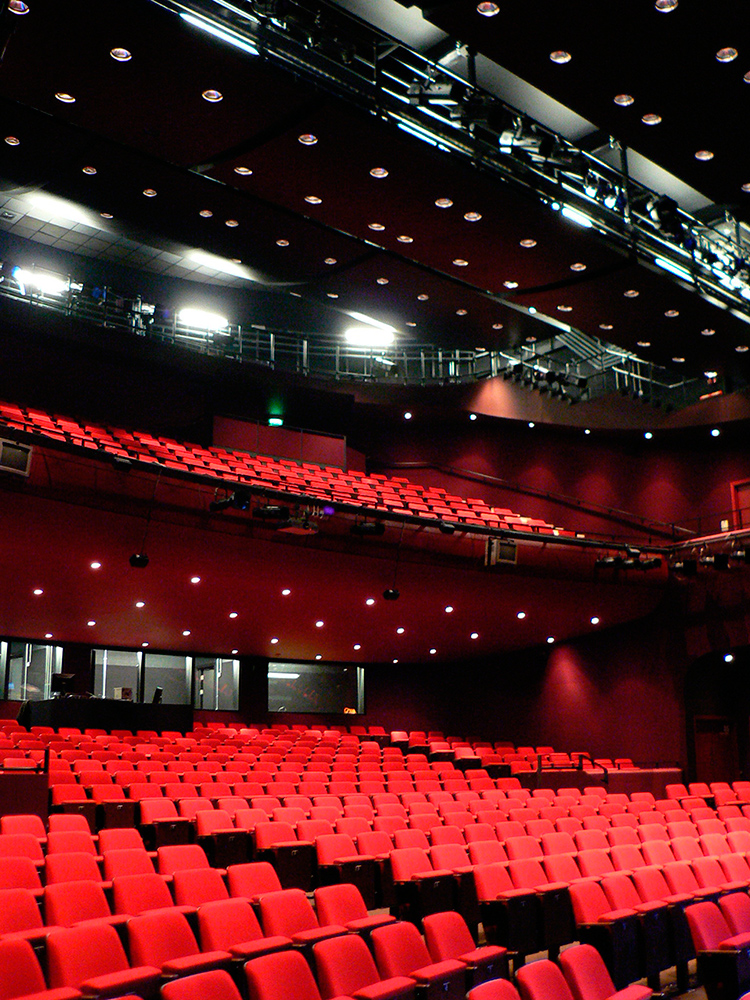 The 750-seat Proscenium theatre.

Foto © Kahle Acoustics
06/13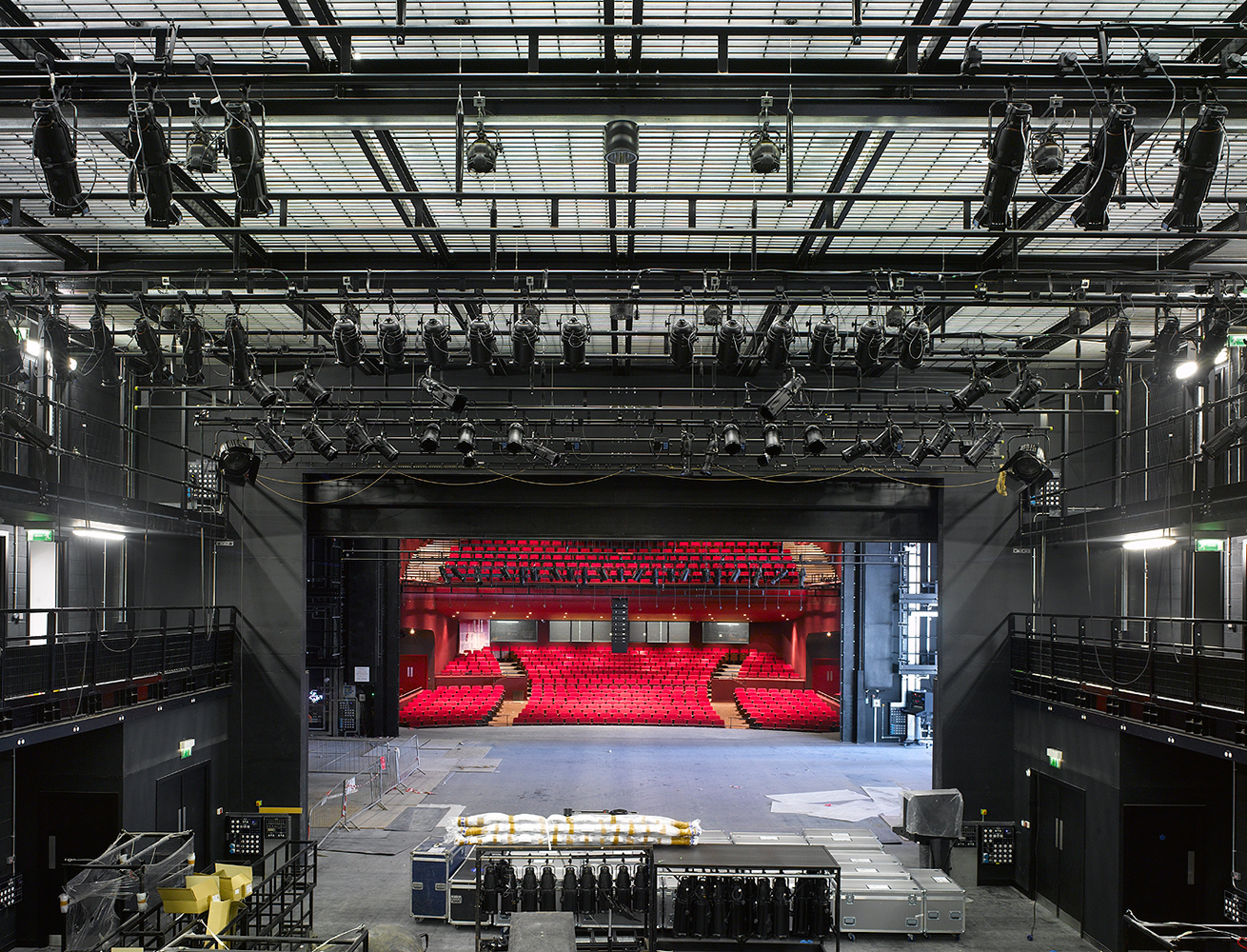 The 750-seat Proscenium theatre view from the 350-seat black-box with the central stage.

Foto © Will Pryce
07/13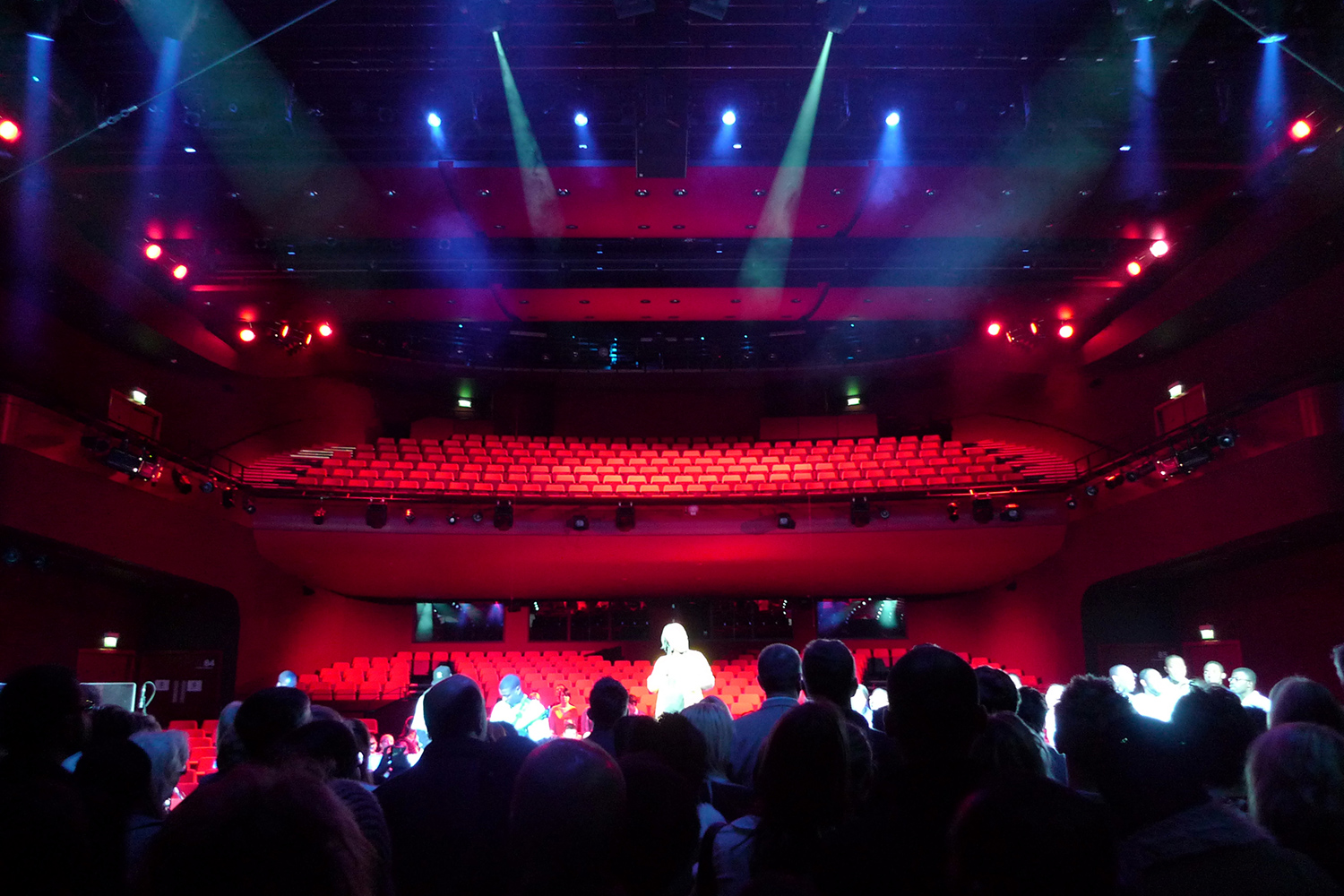 "Lift-off" opening show, with audience passing by on stage.

Foto © Kahle Acoustics
08/13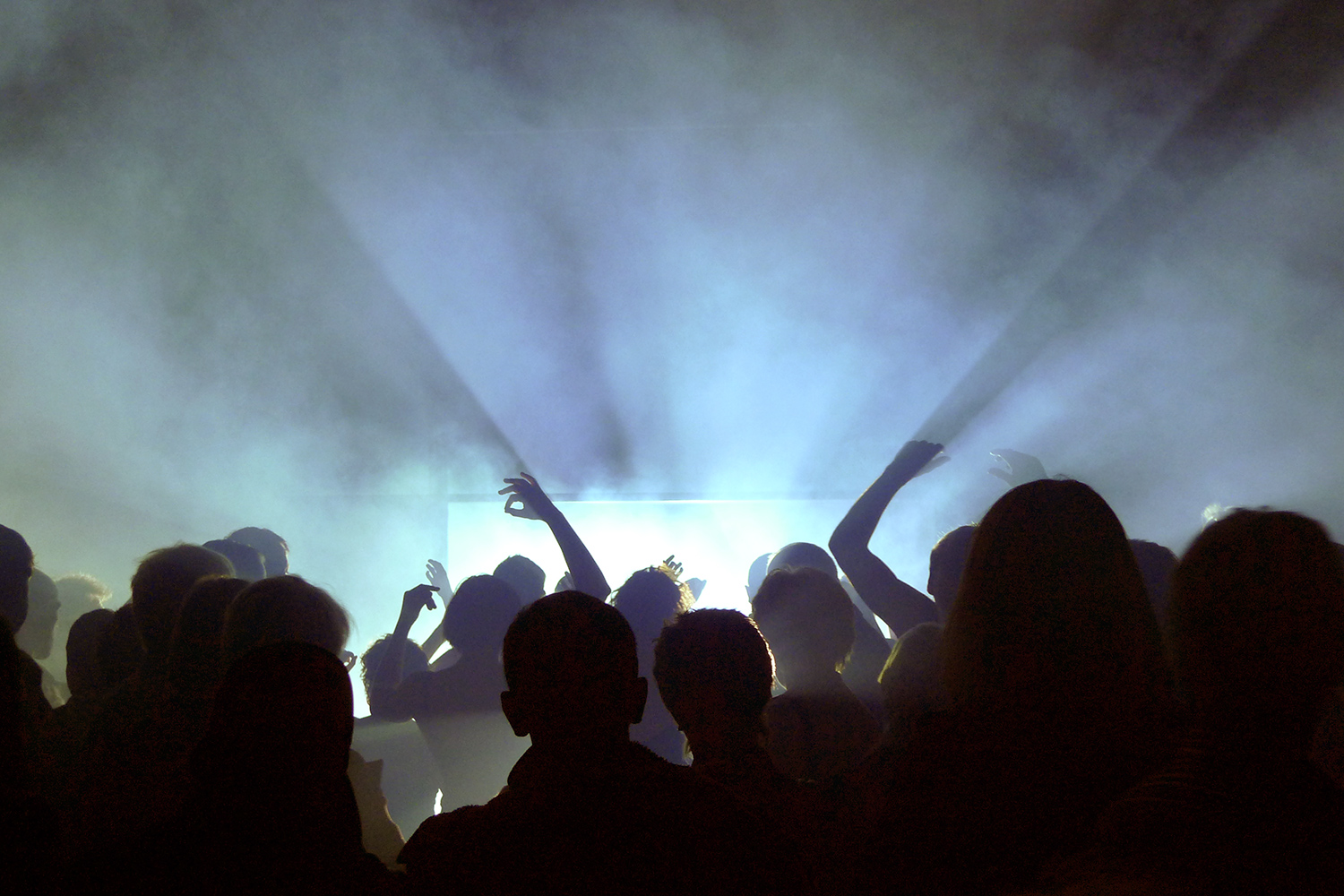 Vertically moving acoustic wall, opening up to the outside world after the "Lift-off" show.

Foto © Kahle Acoustics
09/13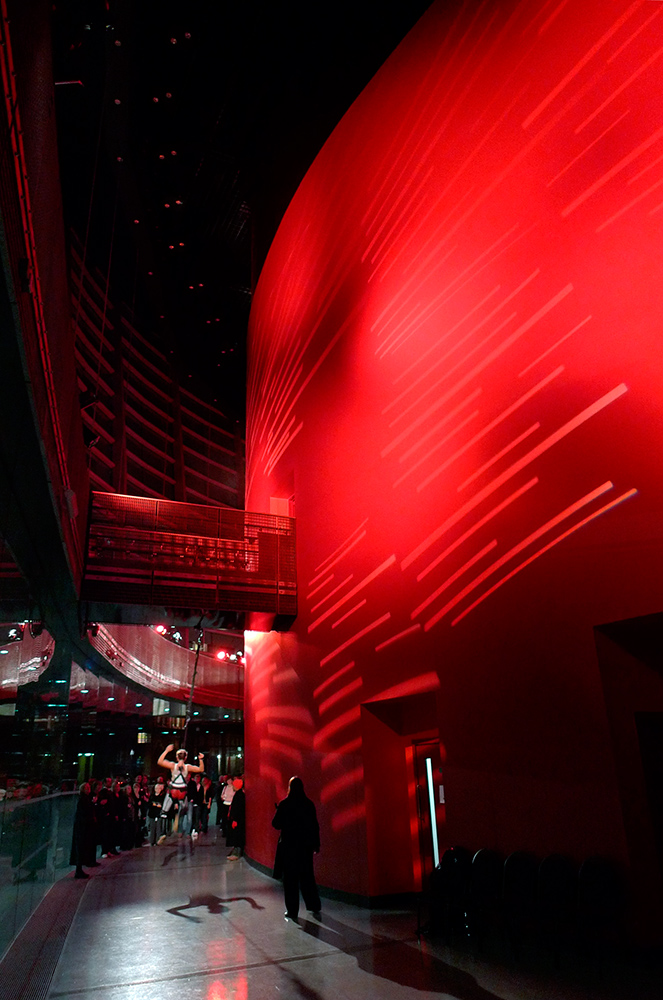 The foyer being used as a performance space, here for the "Lift-off" show.

Foto © Kahle Acoustics
10/13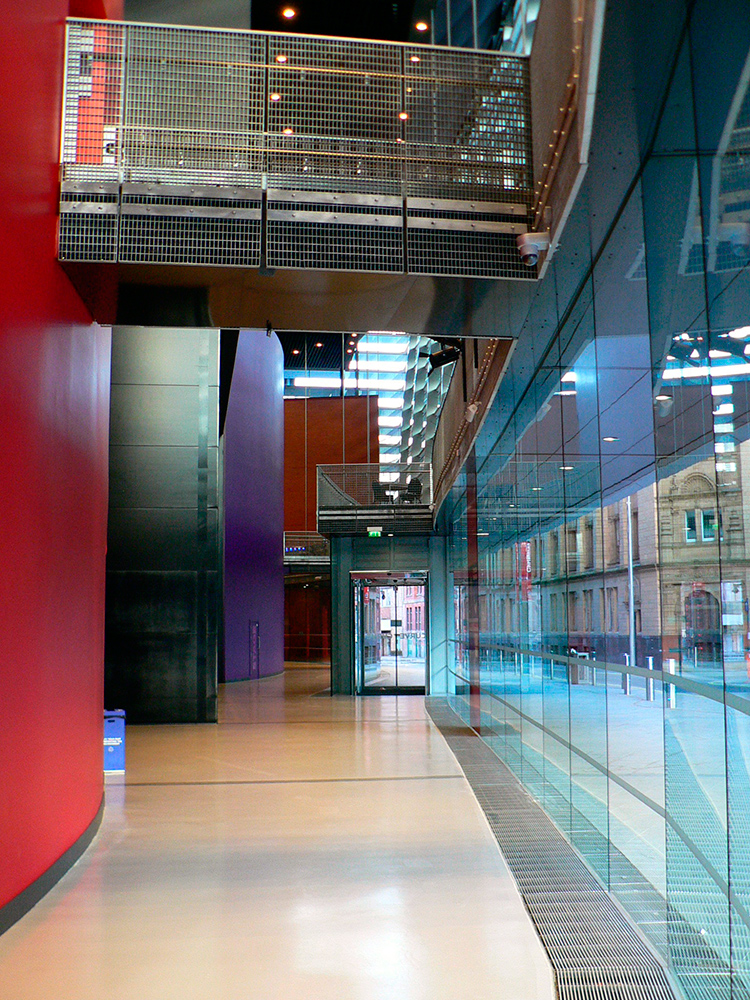 Foyer on the glazed façade side.

Foto © Kahle Acoustics
11/13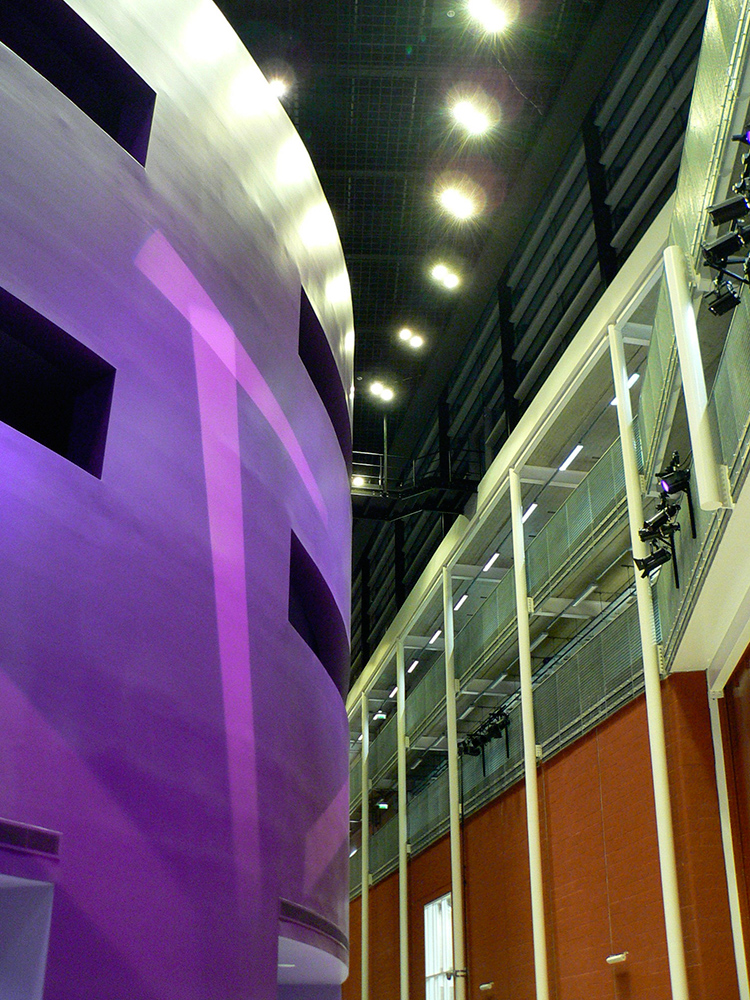 Looking upwards in the foyer, across the 750-theatre pod.

Foto © Kahle Acoustics
12/13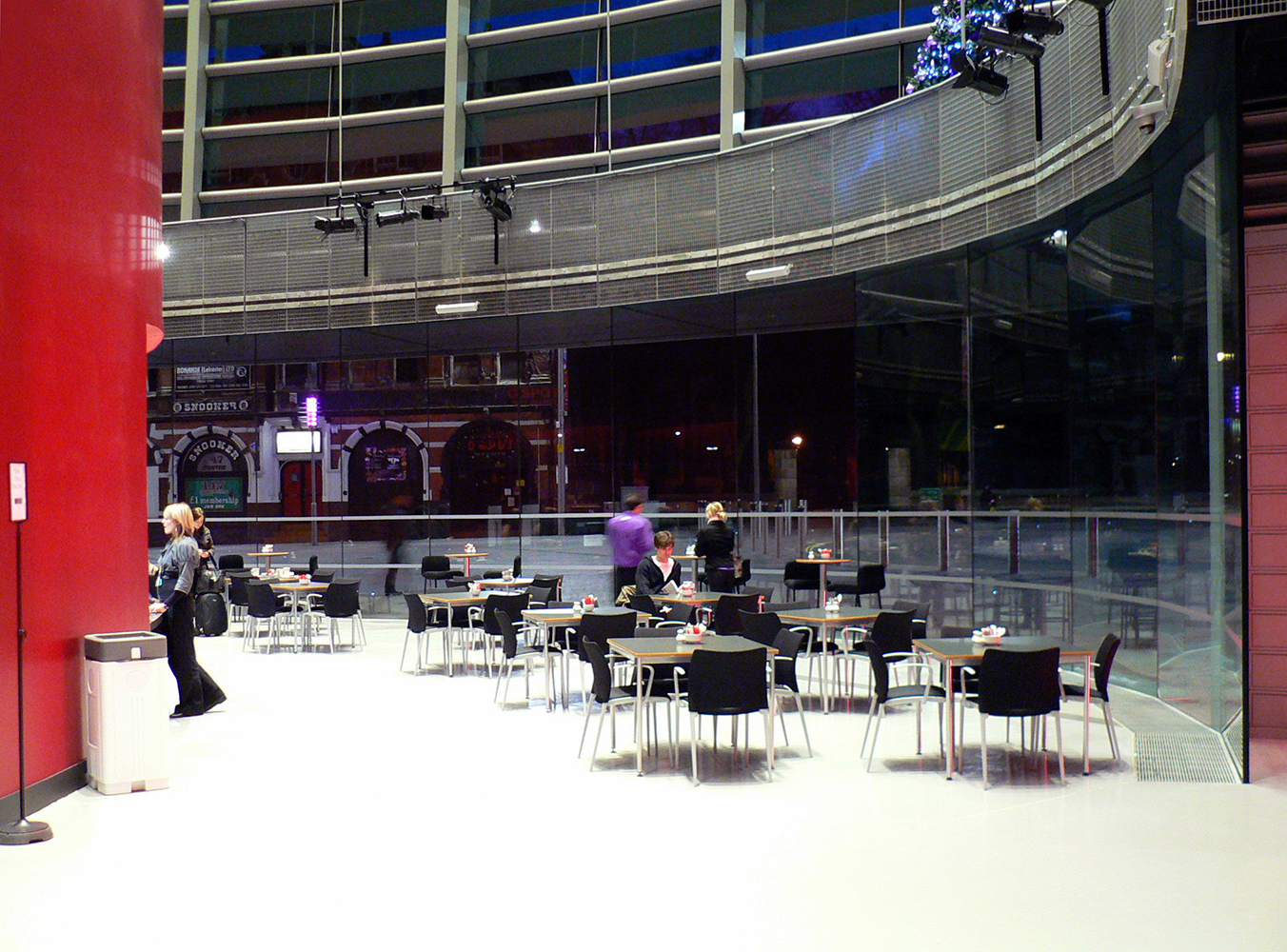 One of the foyer bars.

Foto © Kahle Acoustics
13/13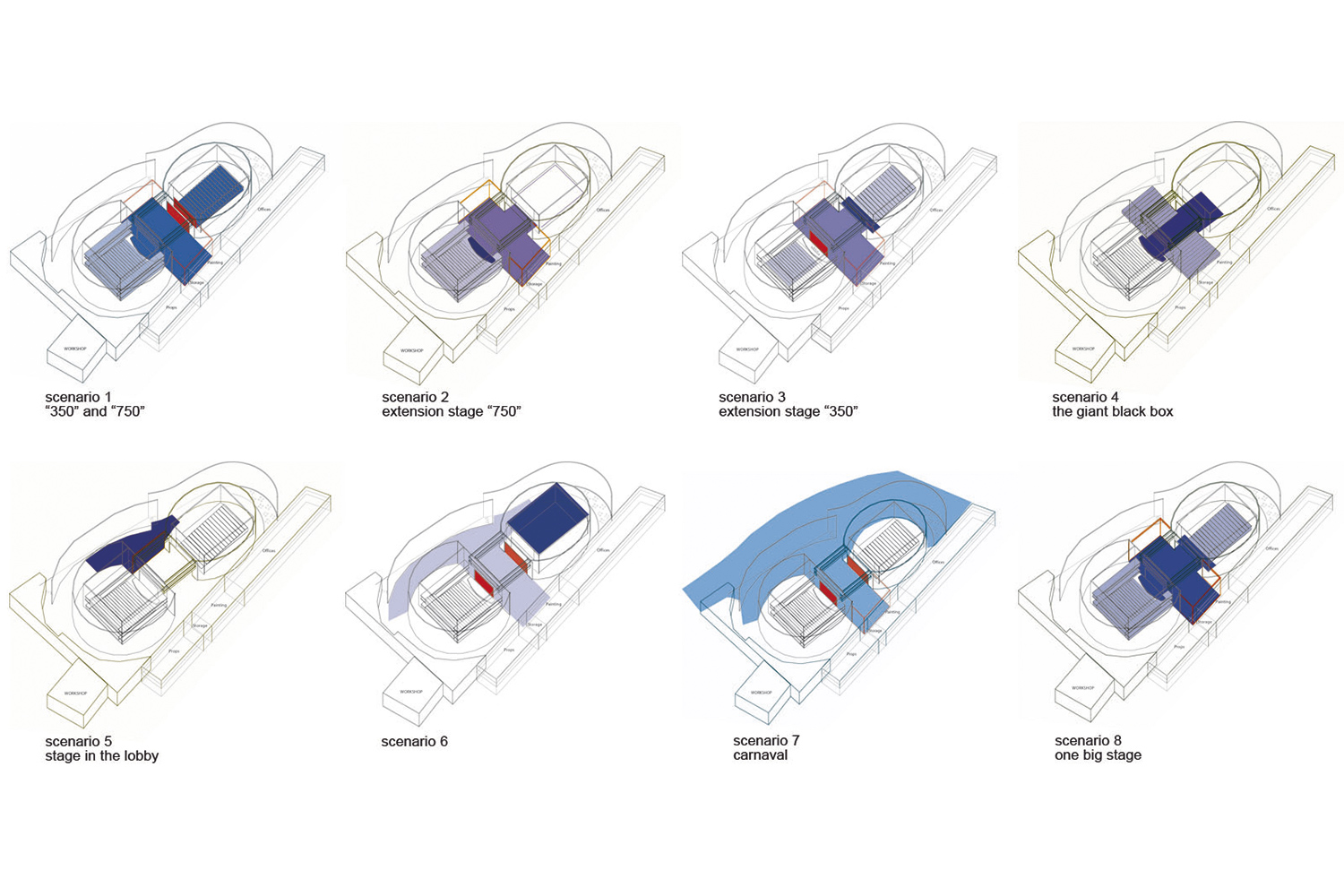 Different uses of the performing arts center.

Foto © Ducks Scéno