Curve Leicester
A 750-seat theatre and a 350-seat black box share a central flexible stage, which may also open towards the foyer. Awards of Curve Leicester: 2009 RIBA for the East Midlands region and 2010 International Architecture (Chicago Athenaeum and European Centre for Architecture, Art Design & Urban Studies).
Information Sheet
New Build Curve www.curveonline.co.uk
Location Leicester, United Kingdom.
Project Cost £62 million (approximately 56 million €).
Time Frame Design: 2002-2005. Construction: 2005-2008. Opening: November 2008.
Owner Leicester City Council.
Architect(s) Rafael Viñoly, Rafael Viñoly Architects, New York/London www.vinoly.com
Theatre Planner(s) dUCKS Scéno, France www.ducks.fr
Seat Count Performing arts center with two theatres, one 750-seat Proscenium theatre and one 350-seat black-box. The central stage in between the 2 theatres can be used for either one of the theatre rooms, or both — then becoming a single 1 100-seat performing hall —, or extended to the lobby, which then becomes yet another performing space. Acoustical isolation around this ultra flexible stage is partly provided through novel curtain and separation concepts. Total area 13 000 m².
Uses Theatre, musicals, experimental theatre, music performances.
Services Comprehensive acoustics consulting, from basic design through construction supervision and opening services.
Team Eckhard Kahle, Project Manager, Thomas Wulfrank, Site Supervision, Nathalie Faillet, Kahle Acoustics.
01/13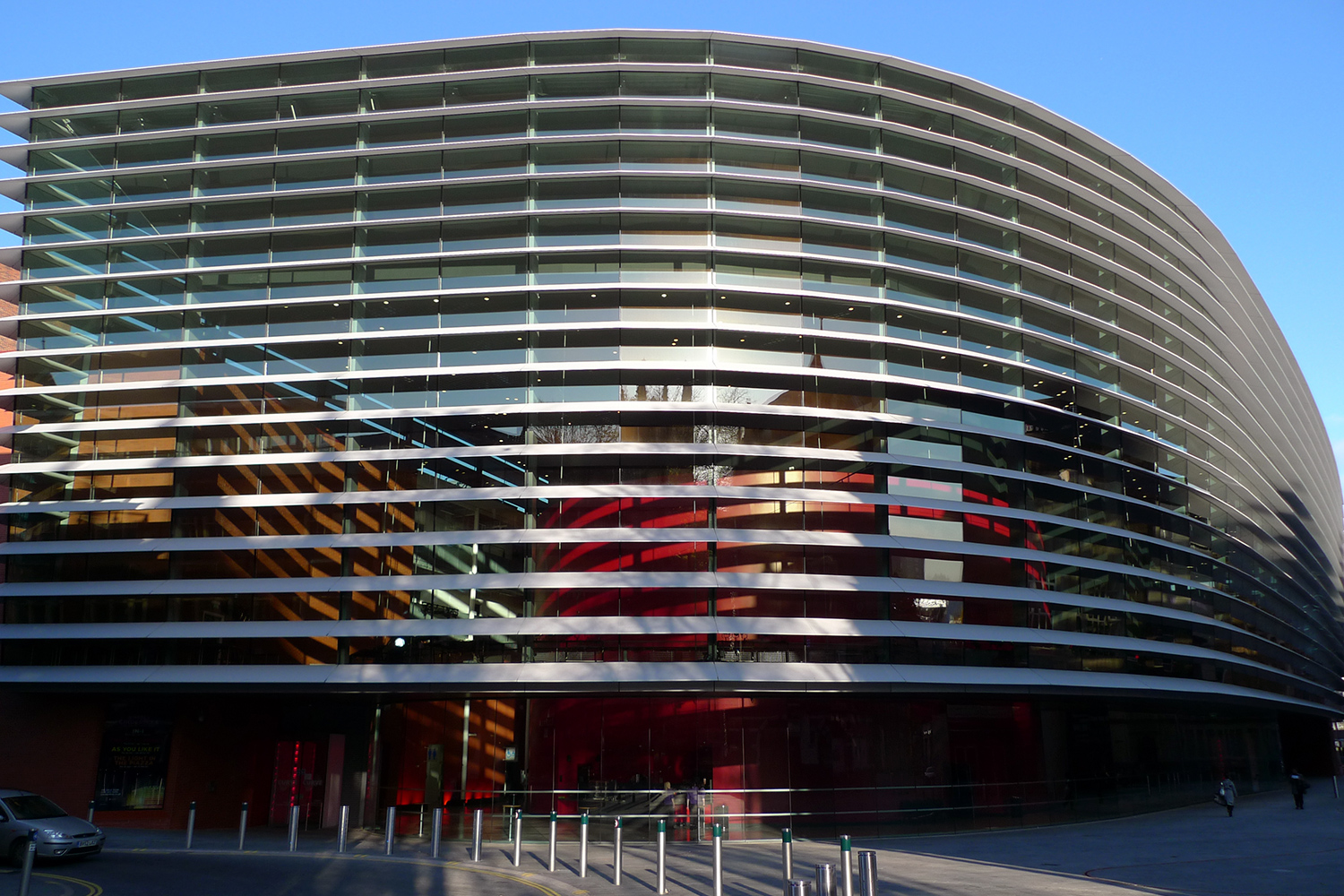 The Curve as seen from the street, with a view onto the 350-seat theatre.

Photo © Kahle Acoustics
02/13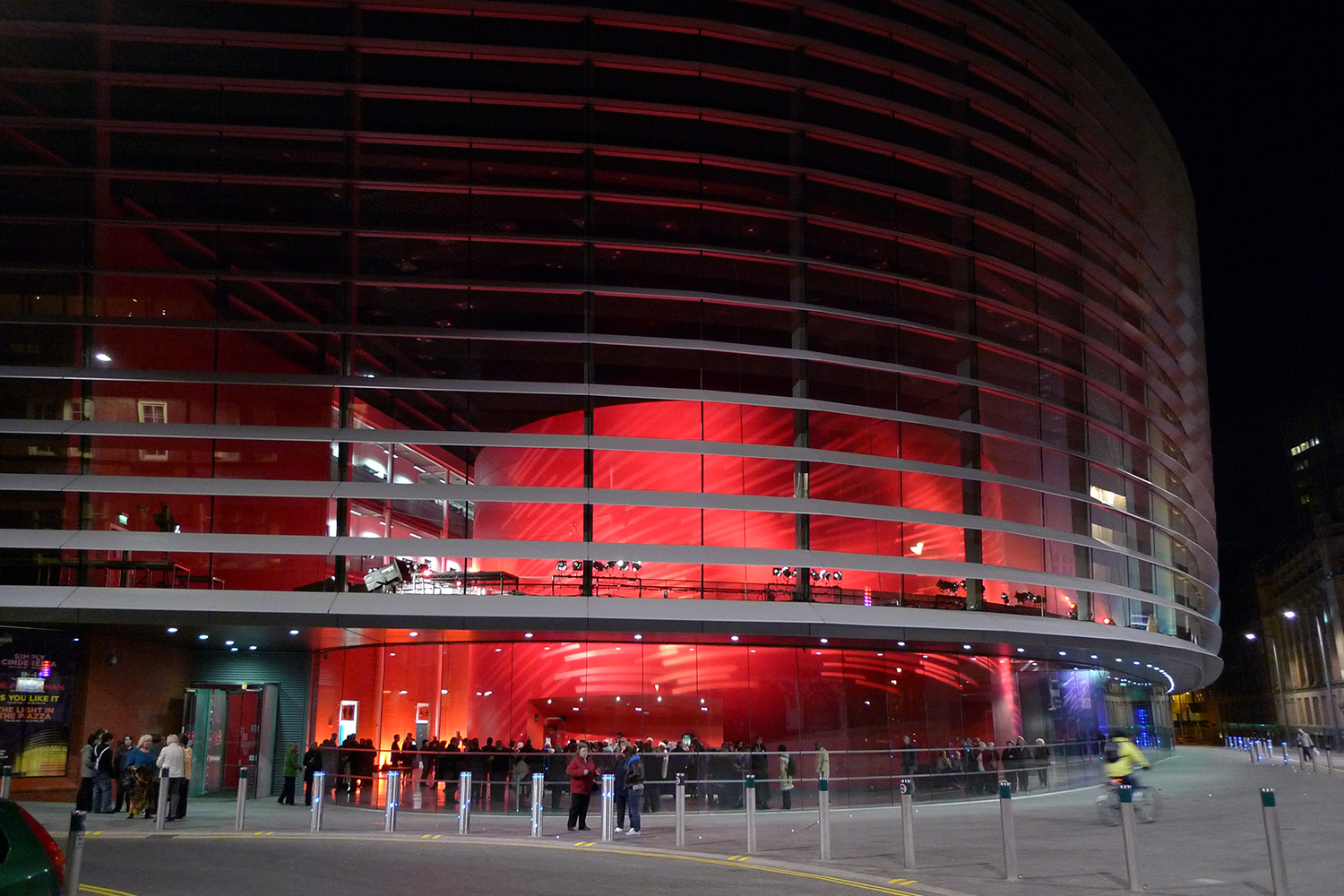 The Curve as seen from the street, with a view onto the 350-seat theatre.

Photo © Kahle Acoustics
03/13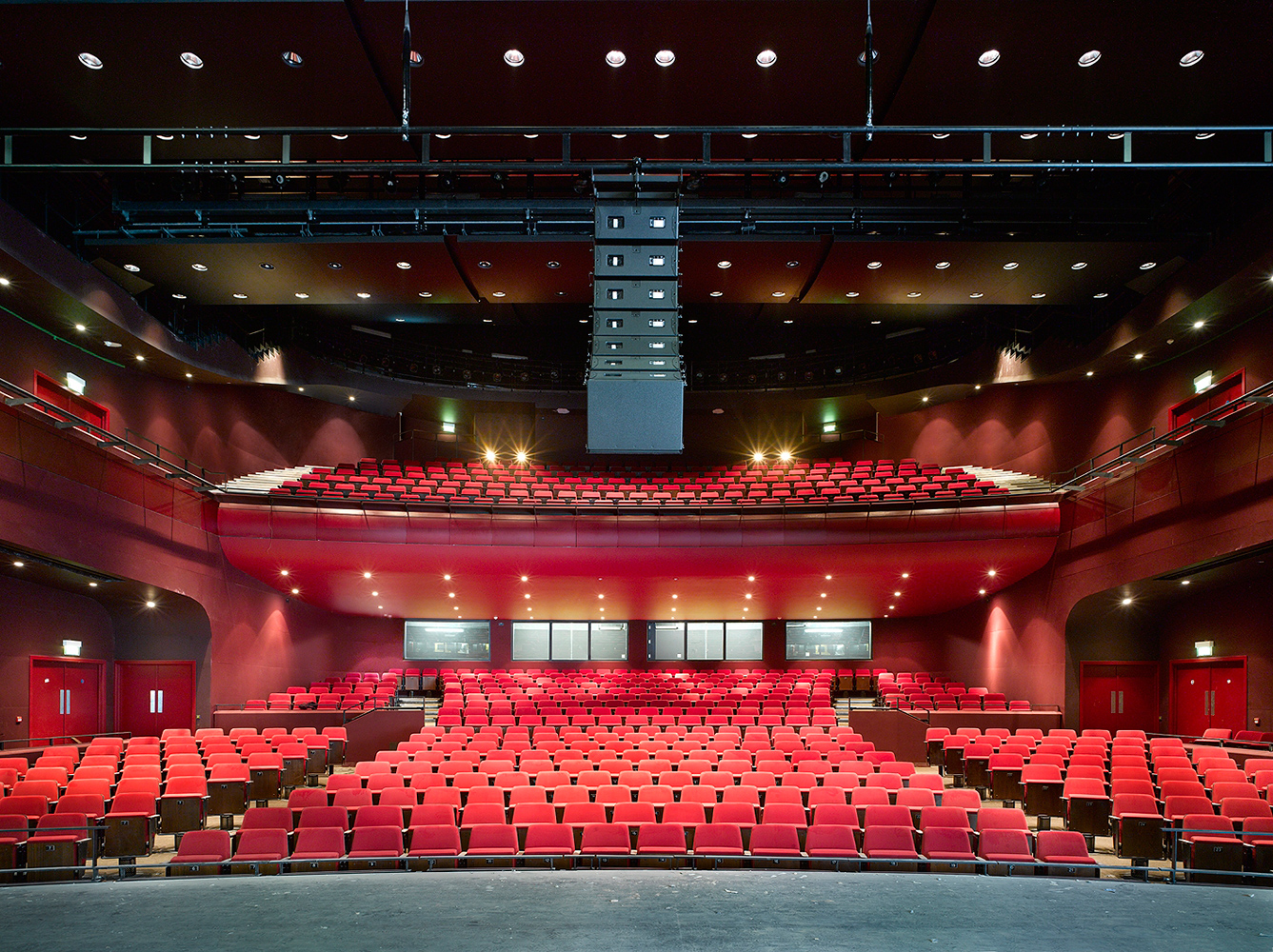 The 750-seat Proscenium theatre.

Photo © Will Pryce
04/13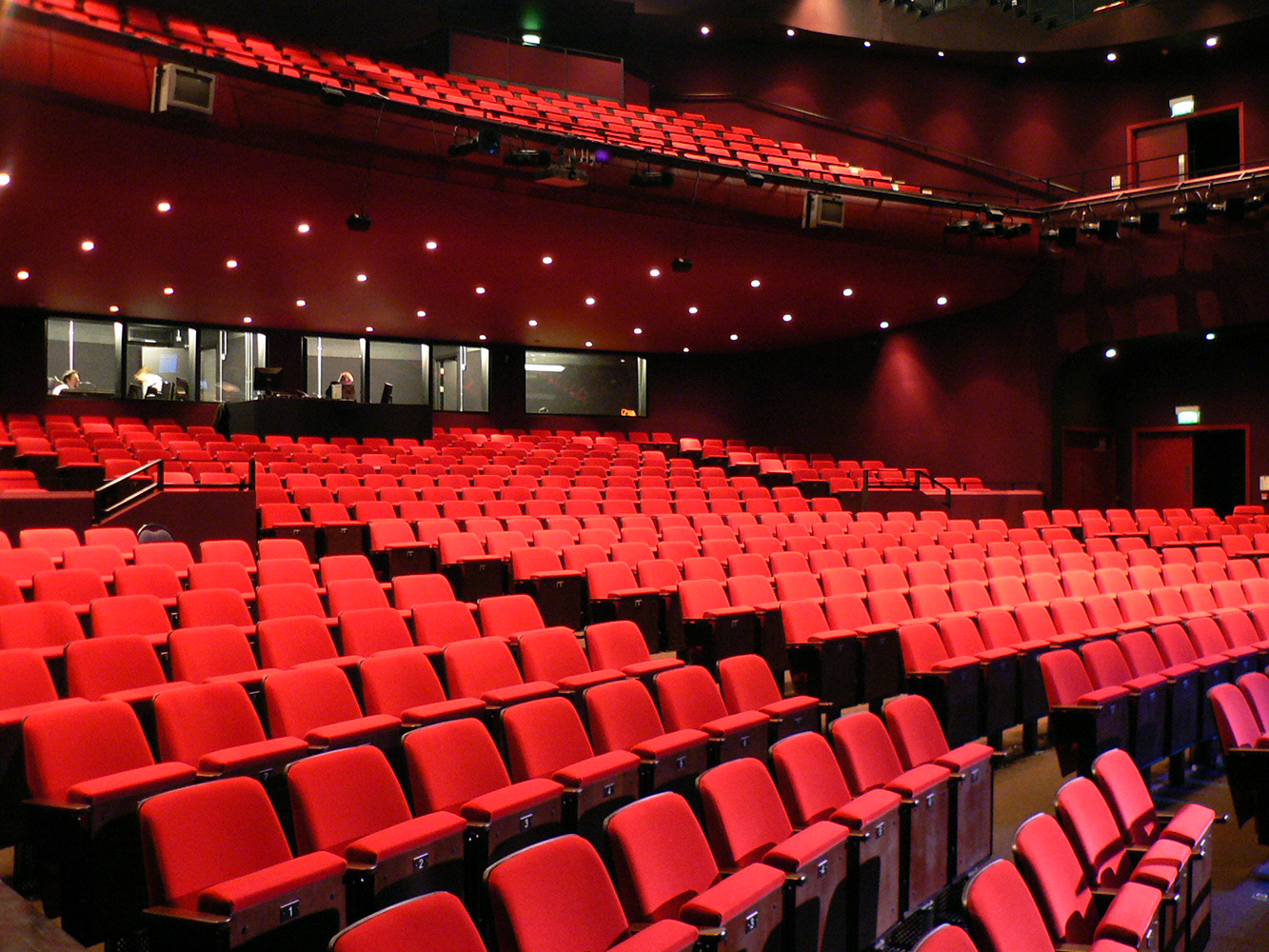 The 750-seat Proscenium theatre.

Photo © Kahle Acoustics
05/13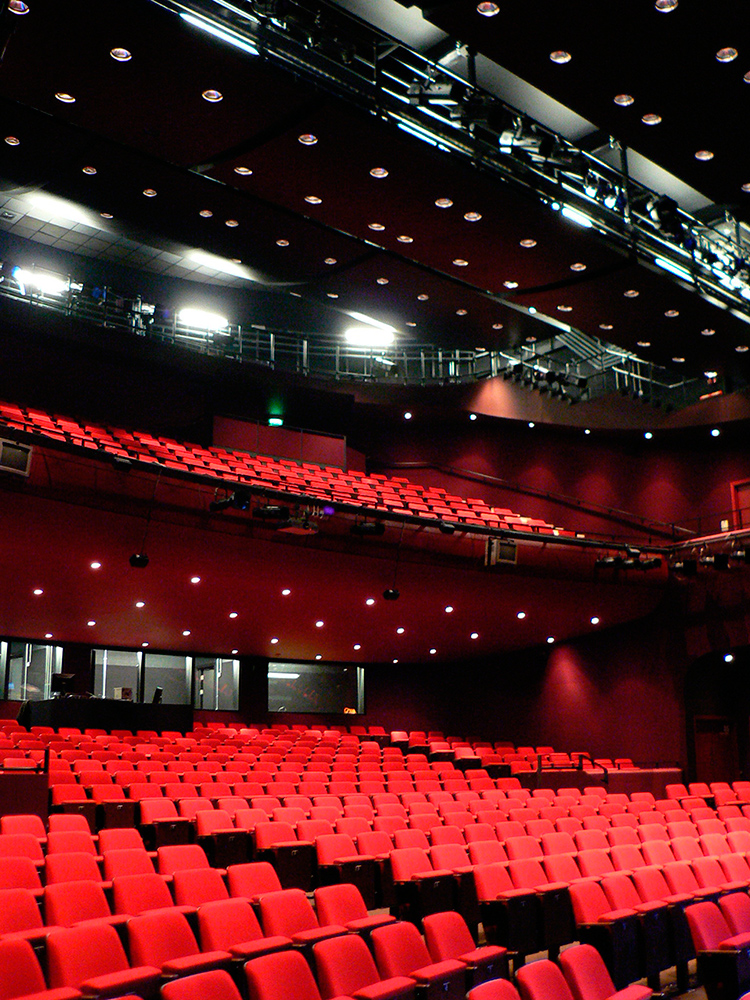 The 750-seat Proscenium theatre.

Photo © Kahle Acoustics
06/13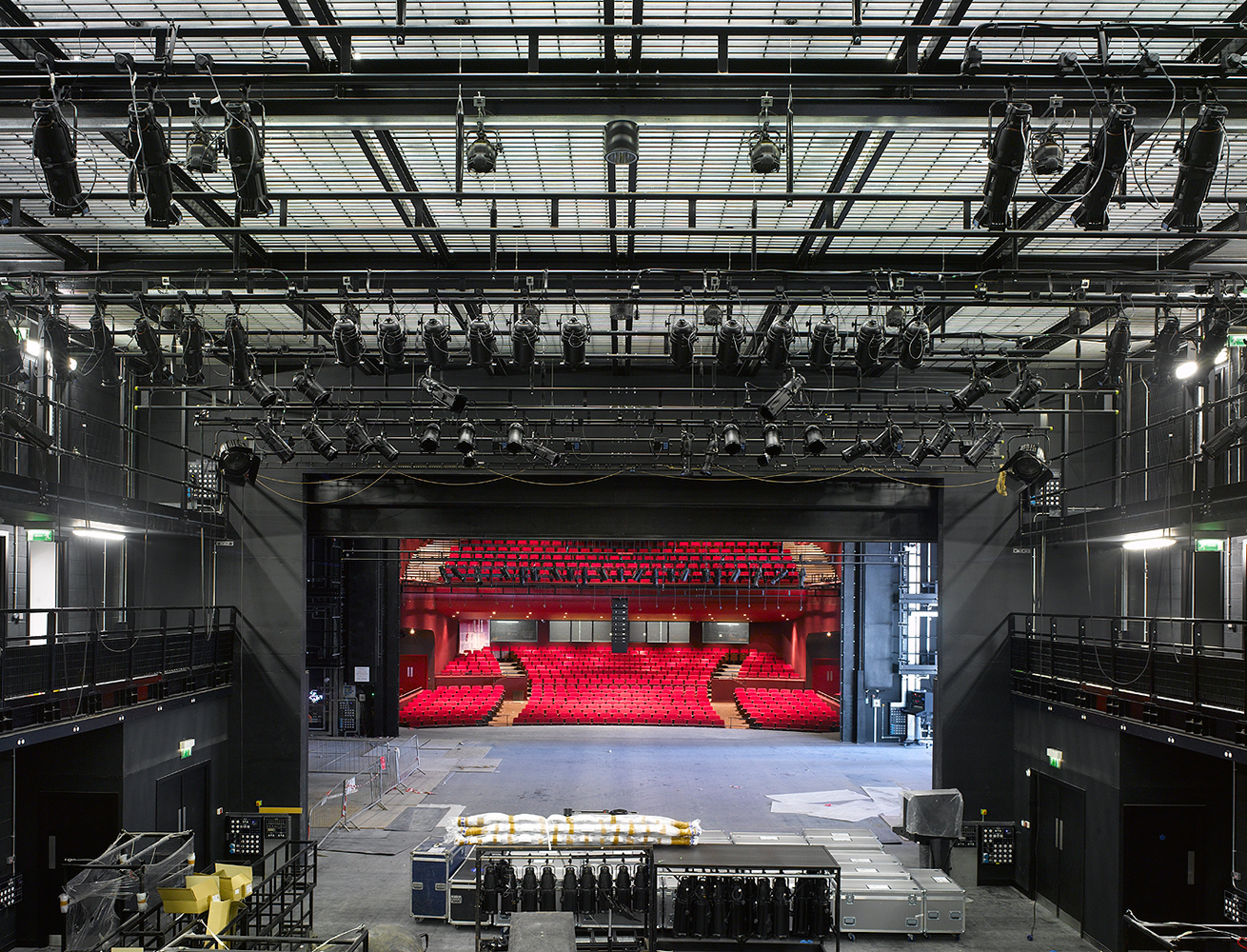 The 750-seat Proscenium theatre view from the 350-seat black-box with the central stage.

Photo © Will Pryce
07/13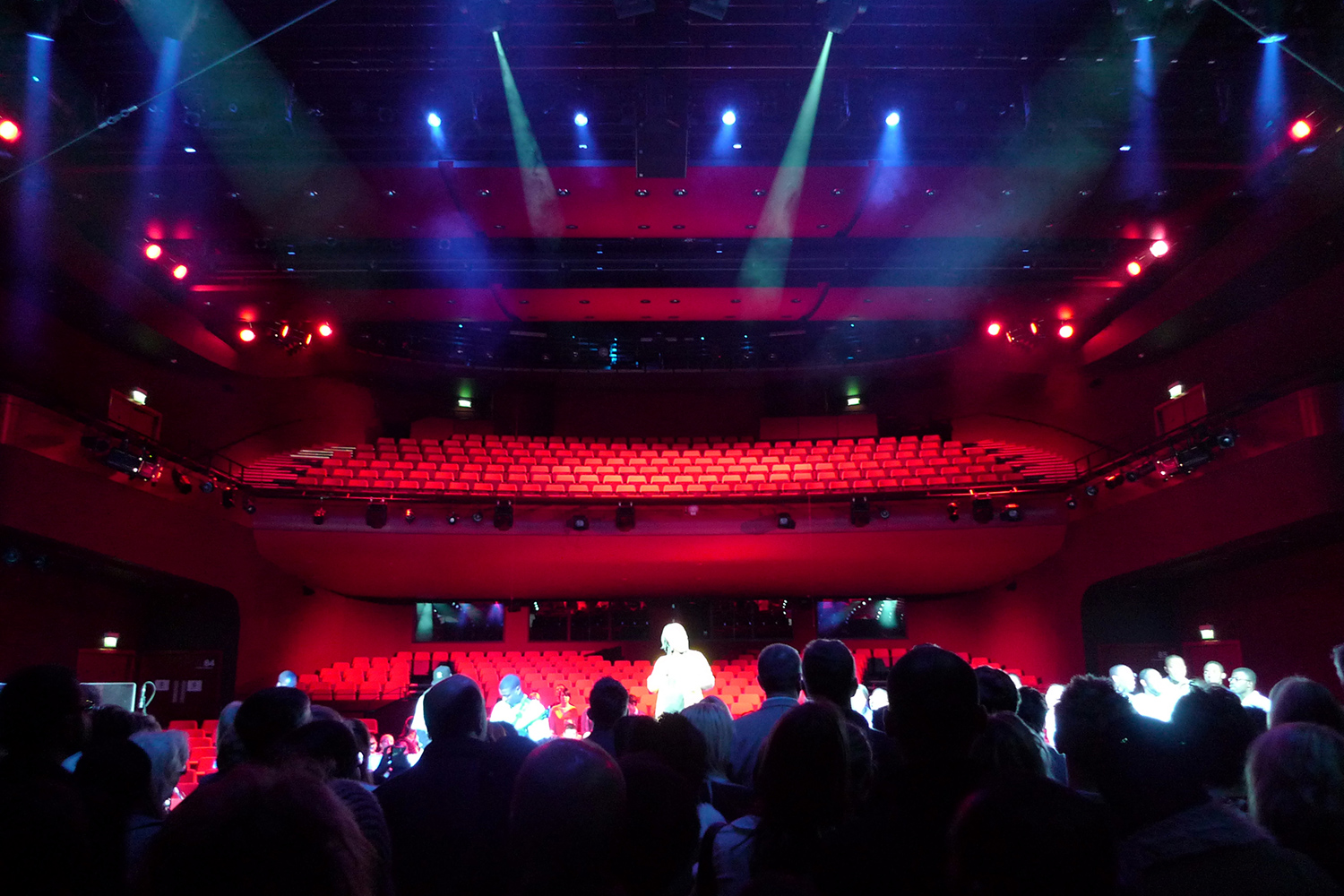 "Lift-off" opening show, with audience passing by on stage.

Photo © Kahle Acoustics
08/13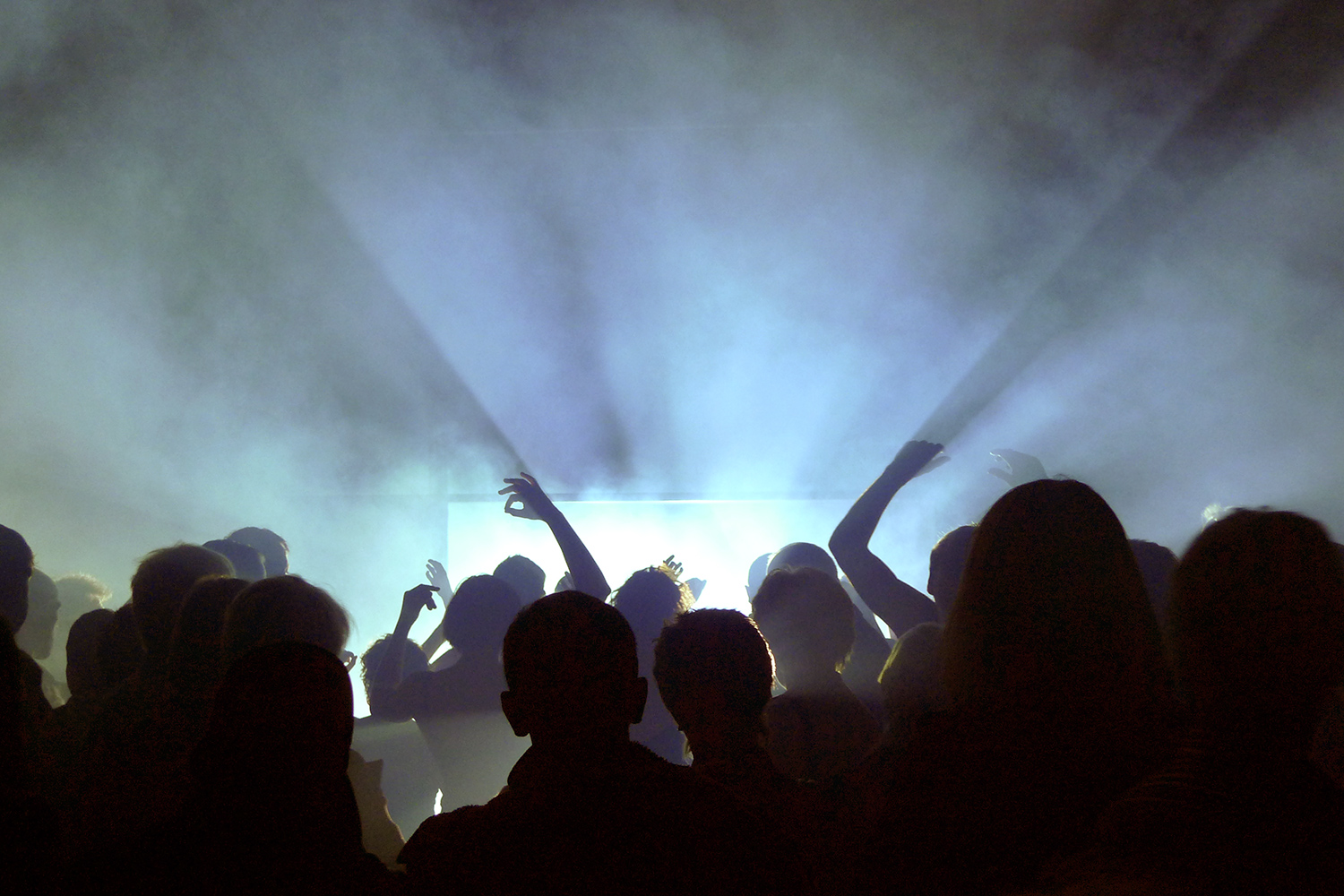 Vertically moving acoustic wall, opening up to the outside world after the "Lift-off" show.

Photo © Kahle Acoustics
09/13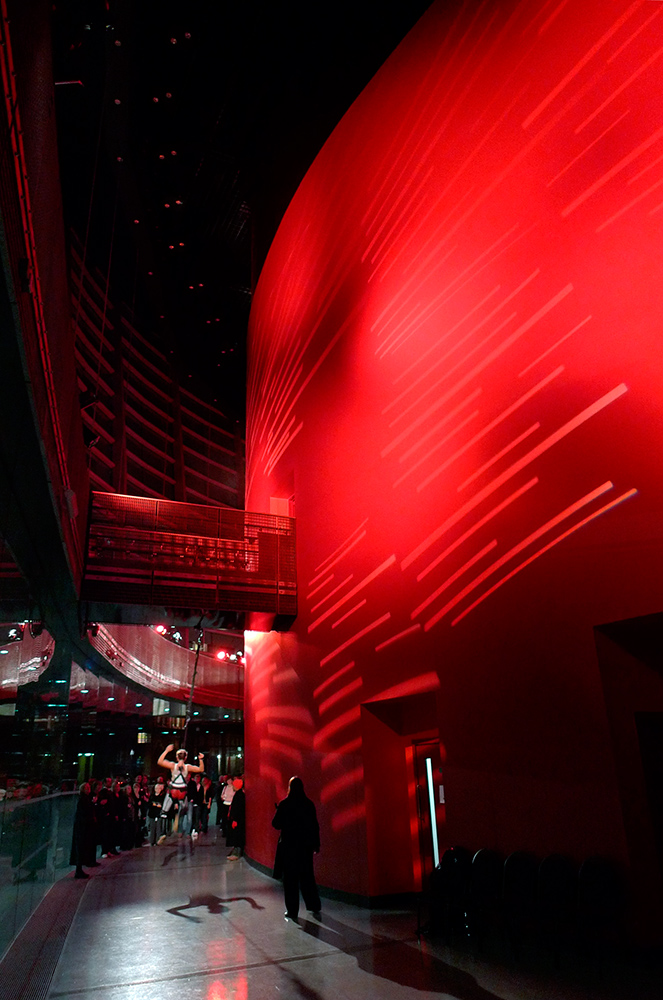 The foyer being used as a performance space, here for the "Lift-off" show.

Photo © Kahle Acoustics
10/13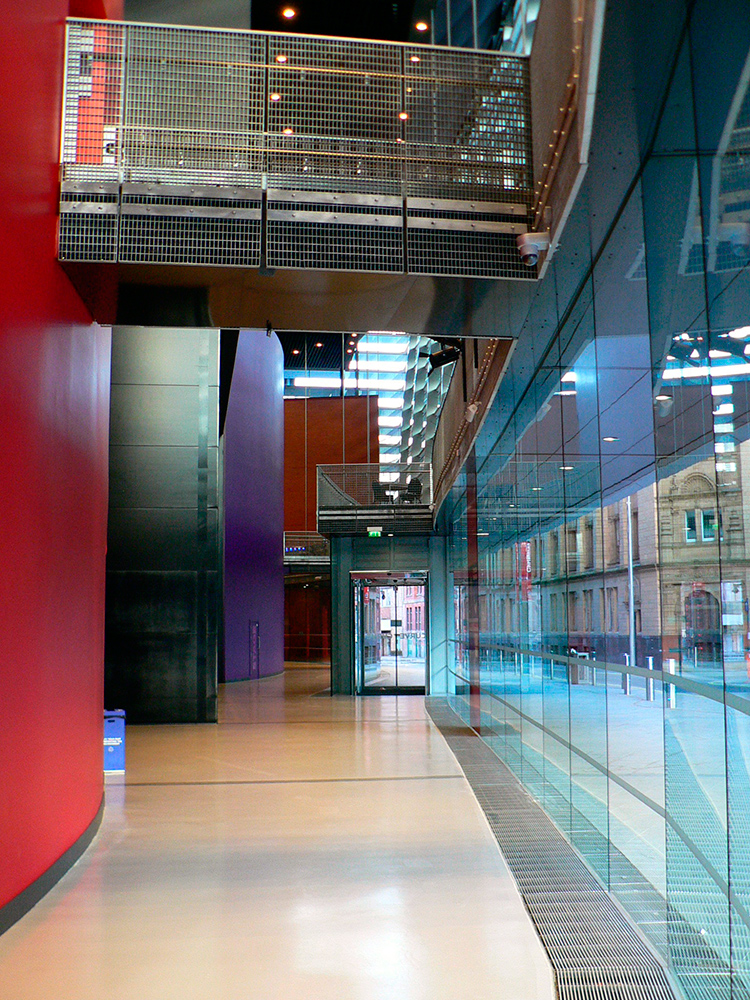 Foyer on the glazed façade side.

Photo © Kahle Acoustics
11/13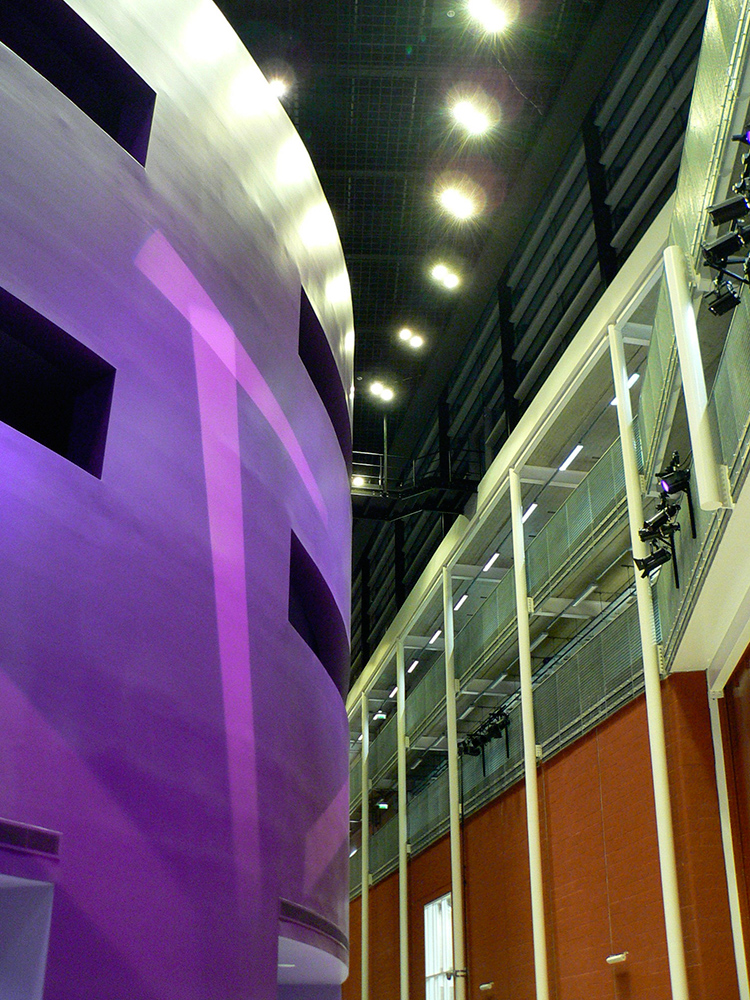 Looking upwards in the foyer, across the 750-theatre pod.

Photo © Kahle Acoustics
12/13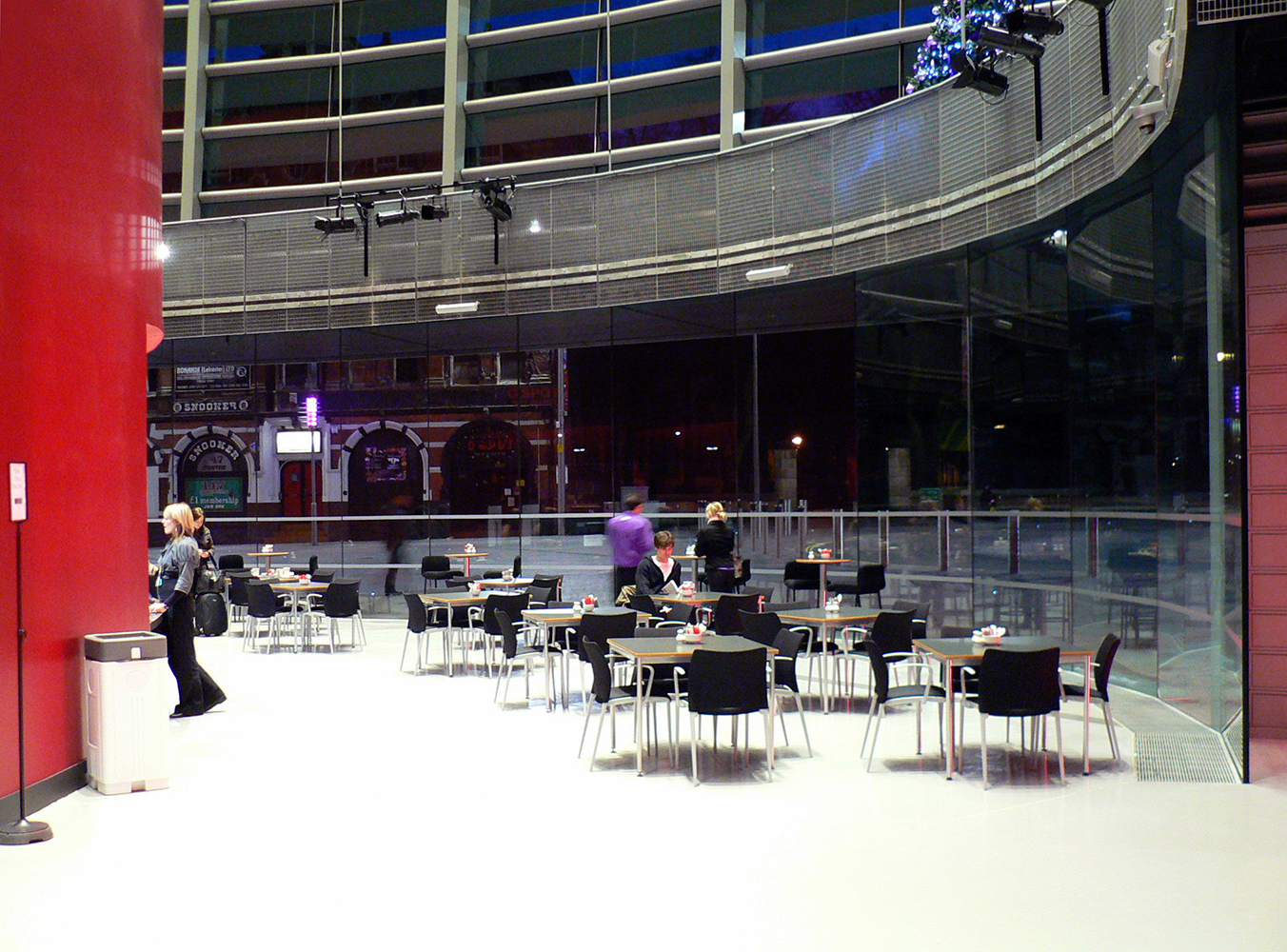 One of the foyer bars.

Photo © Kahle Acoustics
13/13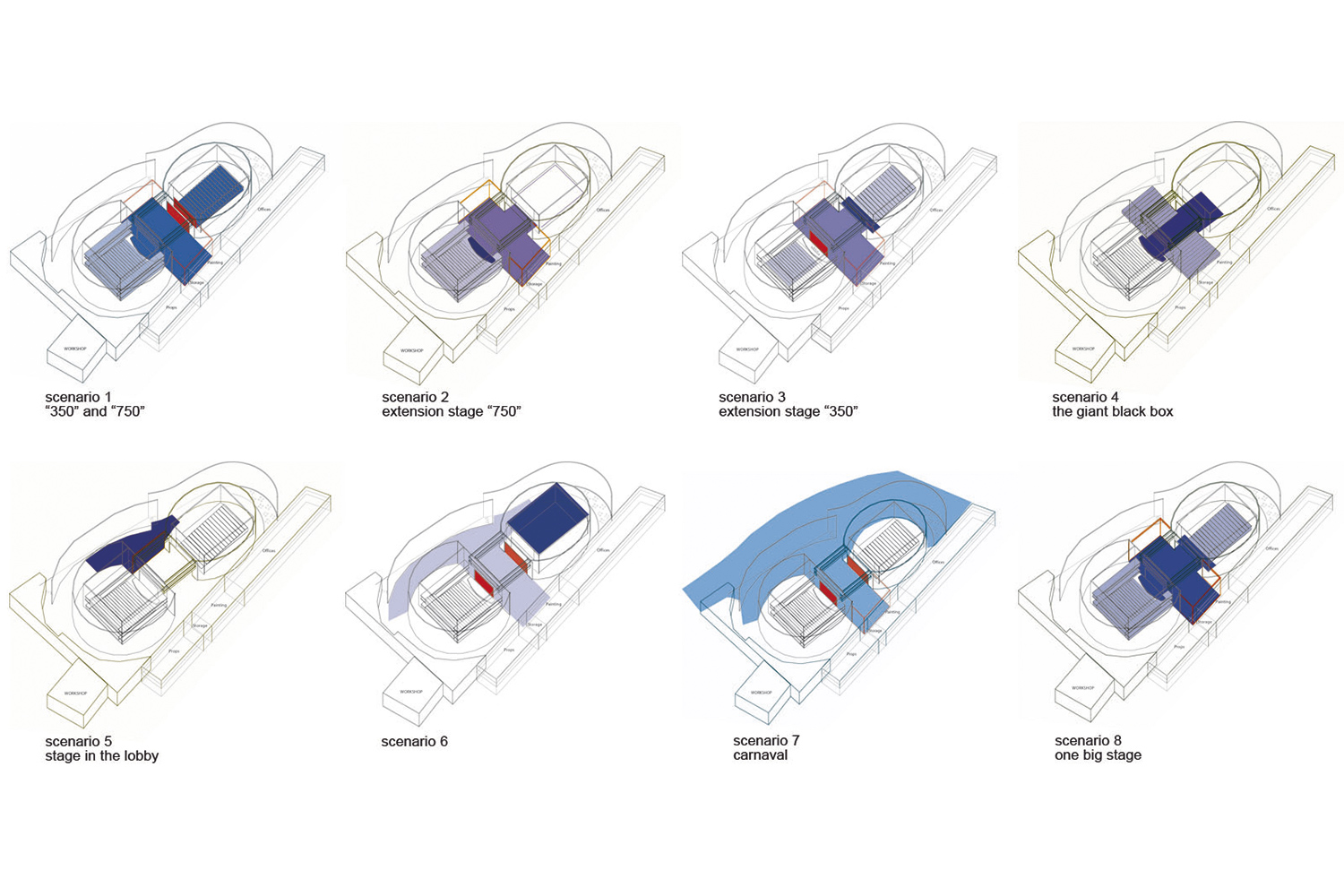 Different uses of the performing arts center.

Photo © Ducks Scéno