Gouna Conference and Culture Centre
El Gouna is an Egyptian resort town. Its new conference and culture centre will be a key additional asset, as it will, in addition to the numerous internationally acclaimed cultural and sports events, hosts also the annual El Gouna Film Festival along with musical performances. Project in collaboration with Nagata Acoustics (room acoustics for the concert hall).
Projectgegevens
Nieuwbouw Gouna Conference and Culture Centre.
Locatie El Gouna, Egypt.
Bouwkosten Undisclosed.
Periode Design: 2019-2020. Construction: 2020-2023. Opening: 2023.
Opdrachtgever Orascom Development Holding (ODH), Egypt.
Architect(en) Studio Seilern Architects, United Kingdom www.studioseilern.com
Theateradviseur(s) dUCKS Scéno, France www.ducks.fr • Michel Cova Consultant, France.
Capaciteit The complex includes a 600-seat concert hall (for an orchestra of up to 120 musicians), an open-air venue for an audience of up to 1 200 surrounded by a colonnade in the heart of an artificial lagoon, along with meeting and VIP rooms to hold international seminars and conferences. Total covered area: 9 700 m².
Gebruik Classical concerts and music festivals; El Gouna Film Festival; conferences.
Werkzaamheden Building acoustics consultancy services for the concert hall, musicians' spaces, conference rooms, outdoor areas, foyer and back-of-house from concept design through to completion. Room acoustics for musicians' rooms and front-of-house (room acoustics for the concert hall by Nagata Acoustics).
Adviseur(s) Emilie Carayol, Evan Green, Kahle Acoustics.
1/6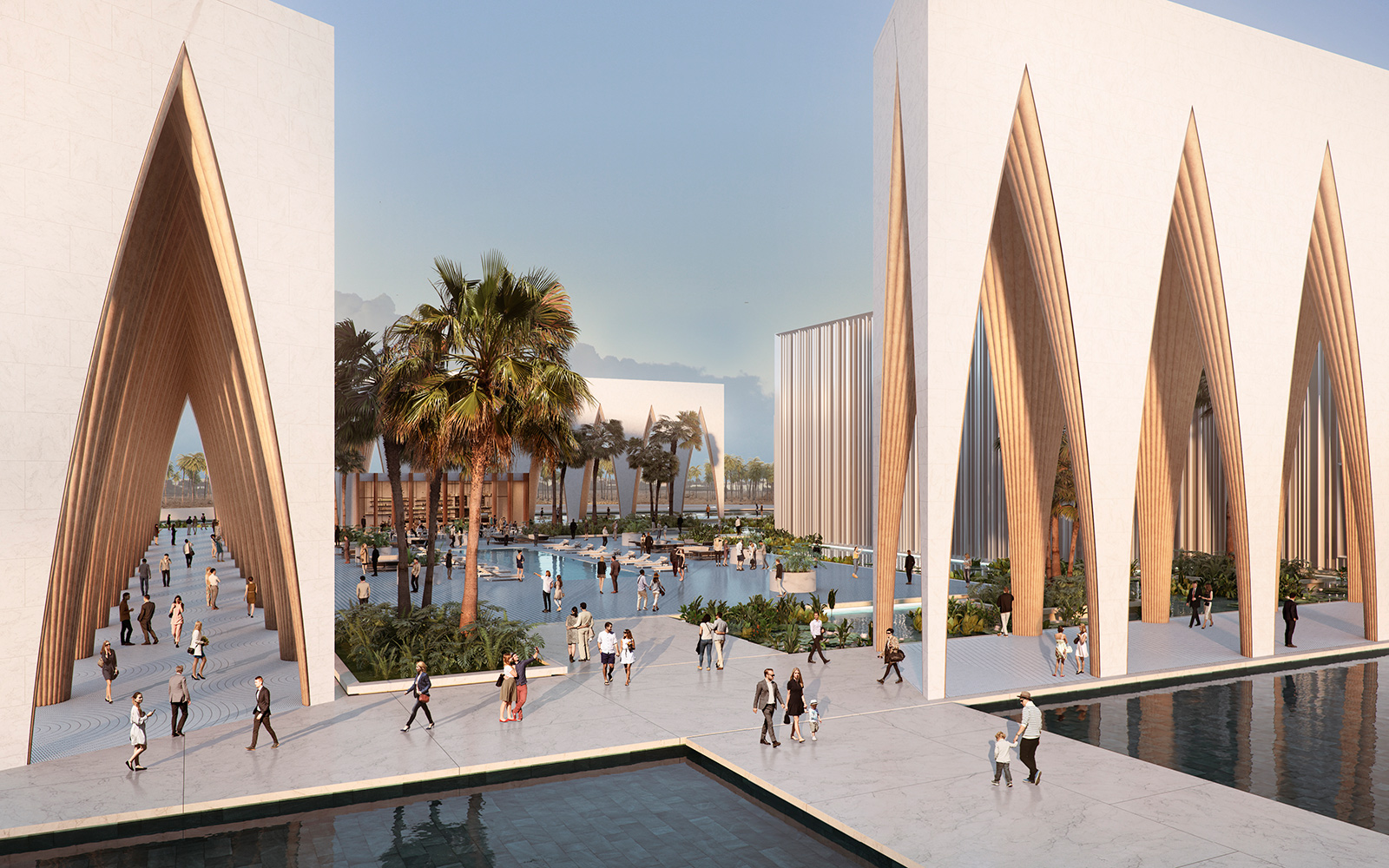 The exterior entrance surrounded by colonnades and the lagoon.

Foto © Studio Seilern Architects
2/6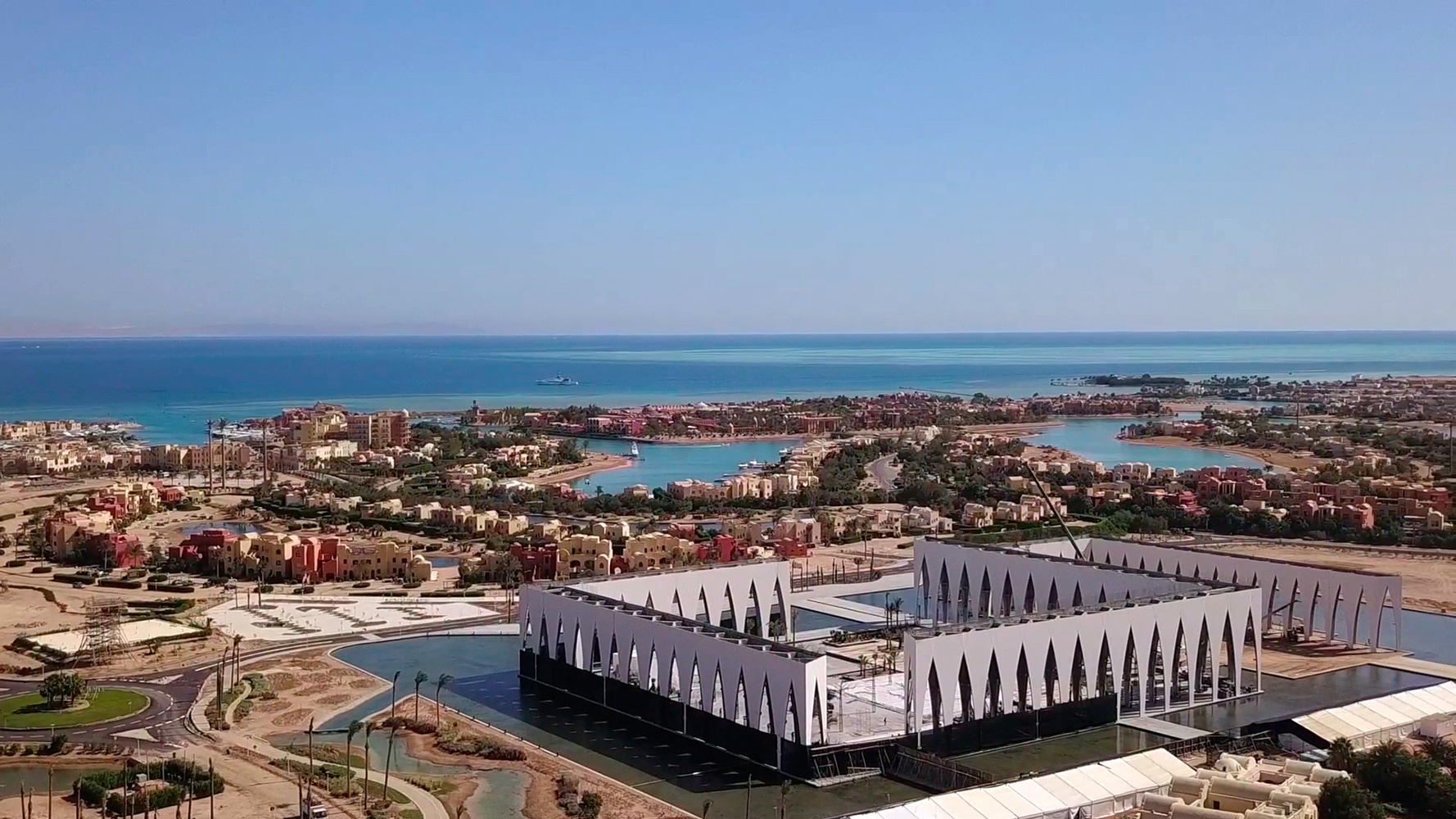 The artificial lagoon surrounding the future El Gouna Conference and Culture Centre.

Foto © Studio Seilern Architects
3/6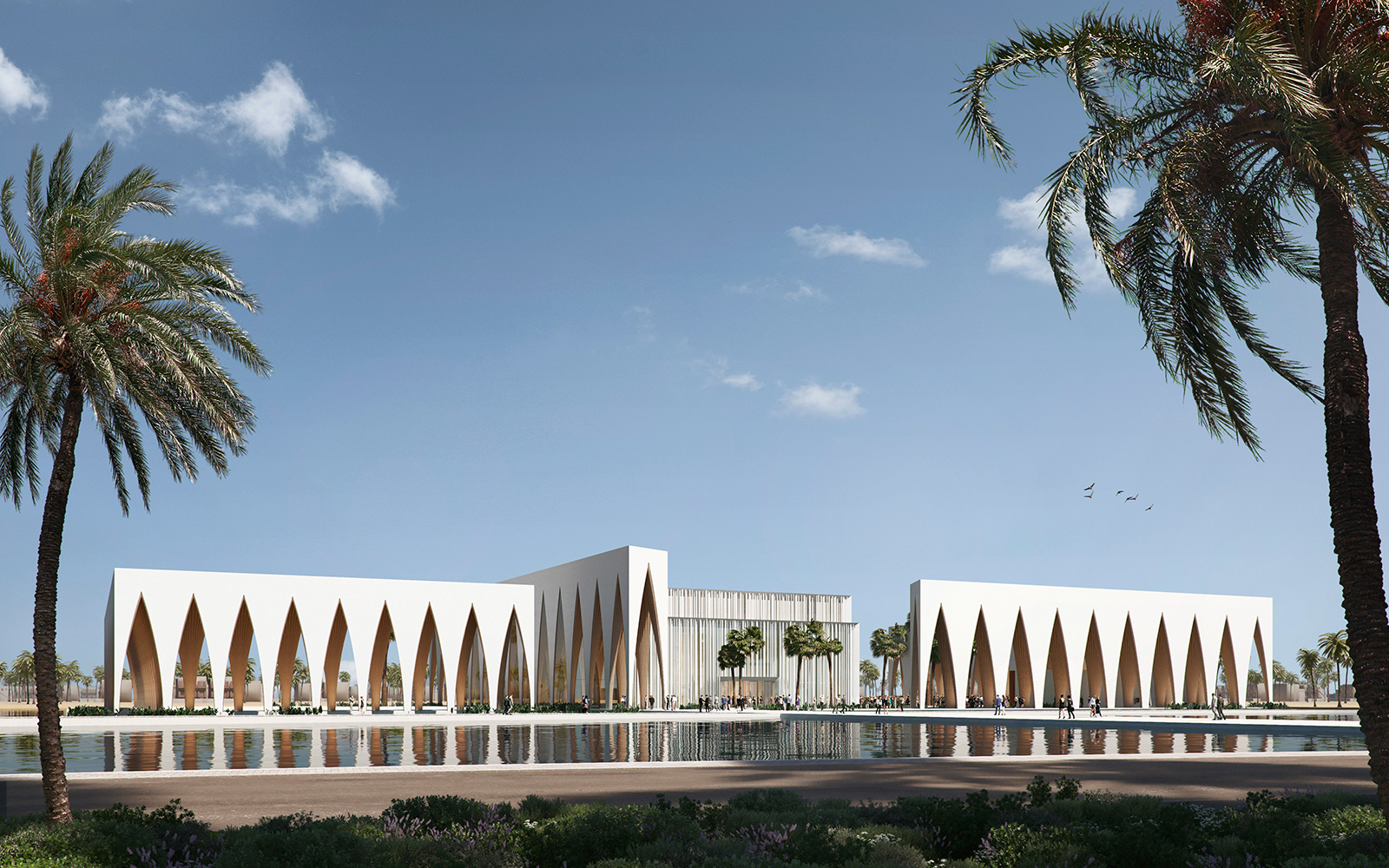 El Gouna Conference and Culture Center.

Foto © Studio Seilern Architects
4/6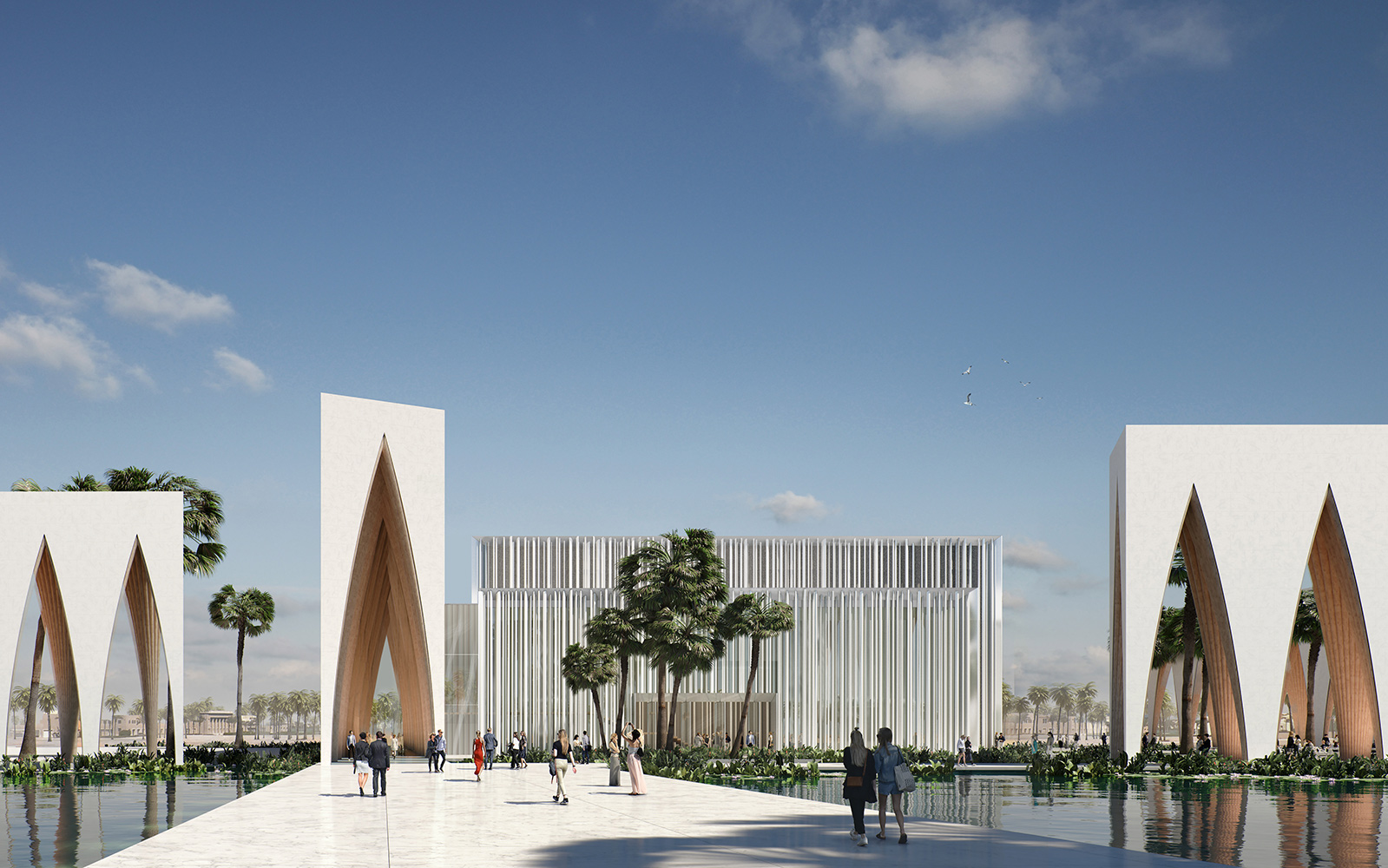 Entrance into the outdoor plaza that will provide an open-air venue for outdoor events and the Gouna Film Festival.

Foto © Studio Seilern Architects
5/6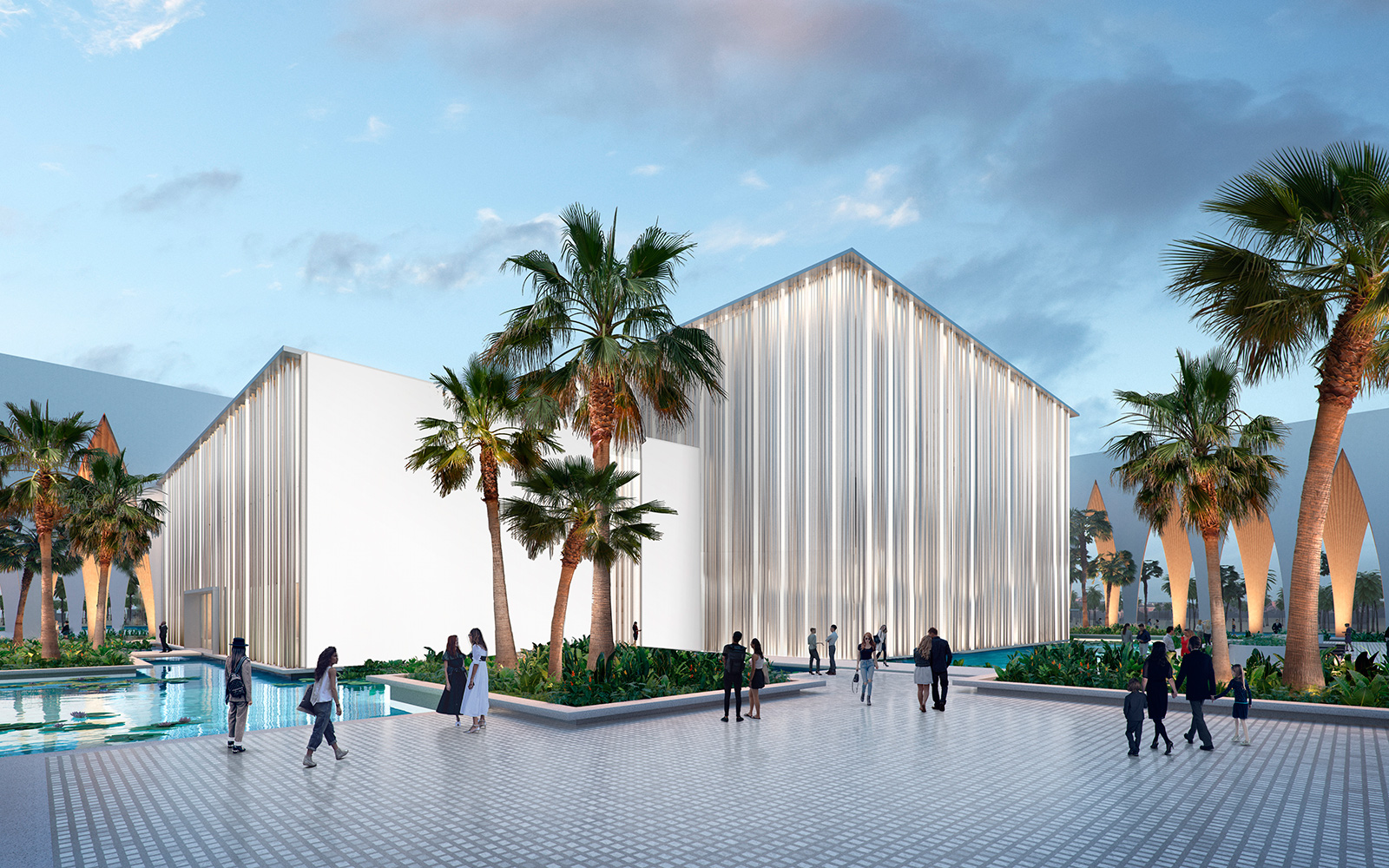 The concert hall rising from the lagoon in the outdoor plaza.

Foto © Studio Seilern Architects
6/6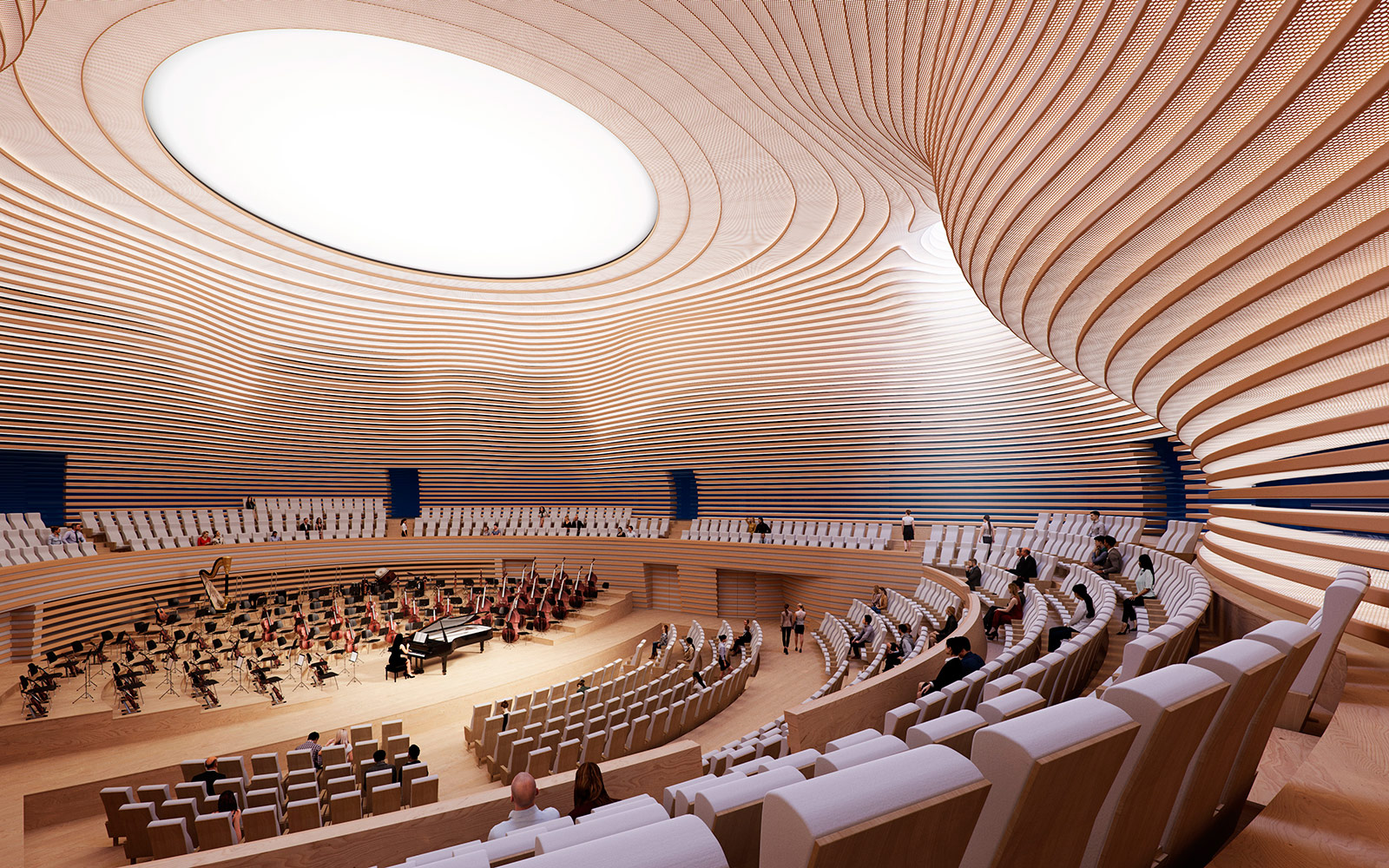 The interior of the 600-seat concert hall.

Foto © Studio Seilern Architects