Konserthuset Stockholm
Kahle Acoustics was invited to improve the hearing conditions on stage and the acoustic quality of the 1 800-seat concert hall of the Stockholms Konserthus, which hosts the Royal Stockholm Philharmonic and the Nobel Prize ceremonies. Built in 1926, the concert hall had undergone several unsuccessful renovations, now finally achieving acoustic excellence through the addition of optimised reflectors for on-stage hearing and an integrated electronic reverberation system.
Projectgegevens
Inregeling/Interventie Konserthuset Stockholm www.konserthuset.se
Locatie Stockholm, Sweden.
Periode 2013-2016.
Klant Stockholm Concert Hall Foundation/RSPO.
Plaats van interventie The 1 800-seat Stockholm Concert Hall, which hosts the Royal Stockholm Philharmonic, one of the world-class orchestras.
Geleverde diensten The acoustic separation between the narrow front of the stage and the significantly wider back of the stage has been treated by adding a moderate amount of acoustic absorption in the rear part of the stage and resetting the over-stage acoustic reflectors. In parallel, on-stage communication and cohesion of the orchestral sections was improved by adding vertically tilted Plexiglas panels on the choir balcony railings surrounding the orchestra.
The semi-transparent technical grid under the ceiling — separating the main acoustic volume from the upper part of the hall — was identified as being responsible for the lack of reverberation. Rather than embarking on a time-consuming renovation scheme, after a series of tests with a temporary electro-acoustic system, a dedicated system was finally installed. The acoustic result is a perceptual increase of ceiling height by 2 m — now corresponding to the architectural volume — while reverberation was augmented by 0.3 s.
Adviseur(s) Eckhard Kahle, Cees Mulder, Thomas Wulfrank, Kahle Acoustics.
1/9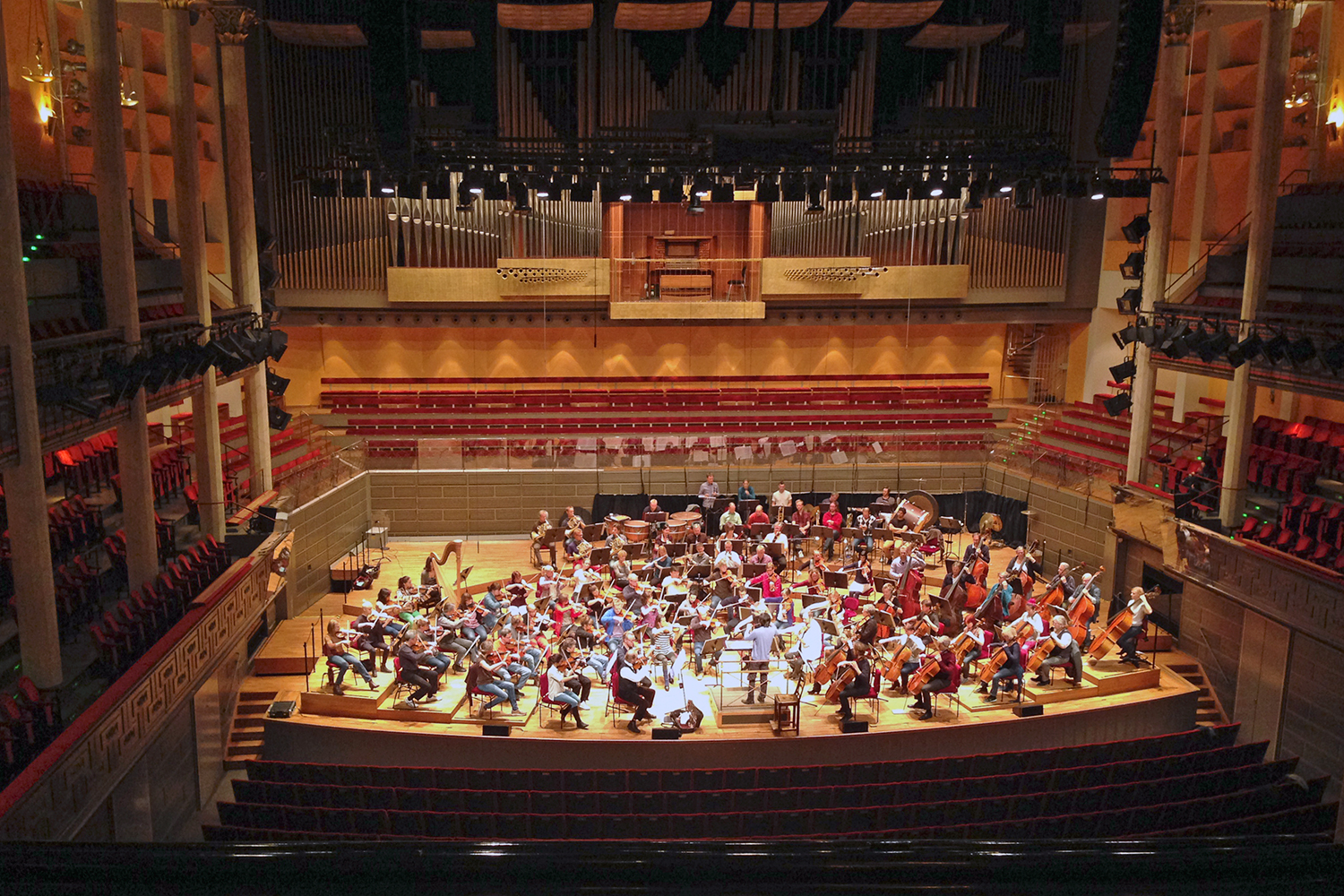 1 / Acoustic test with tilted Plexiglas panels on choir balcony railings and acoustic curtains at back of stage behind brass and percussion instruments.

Foto &copy Kahle Acoustics
2/9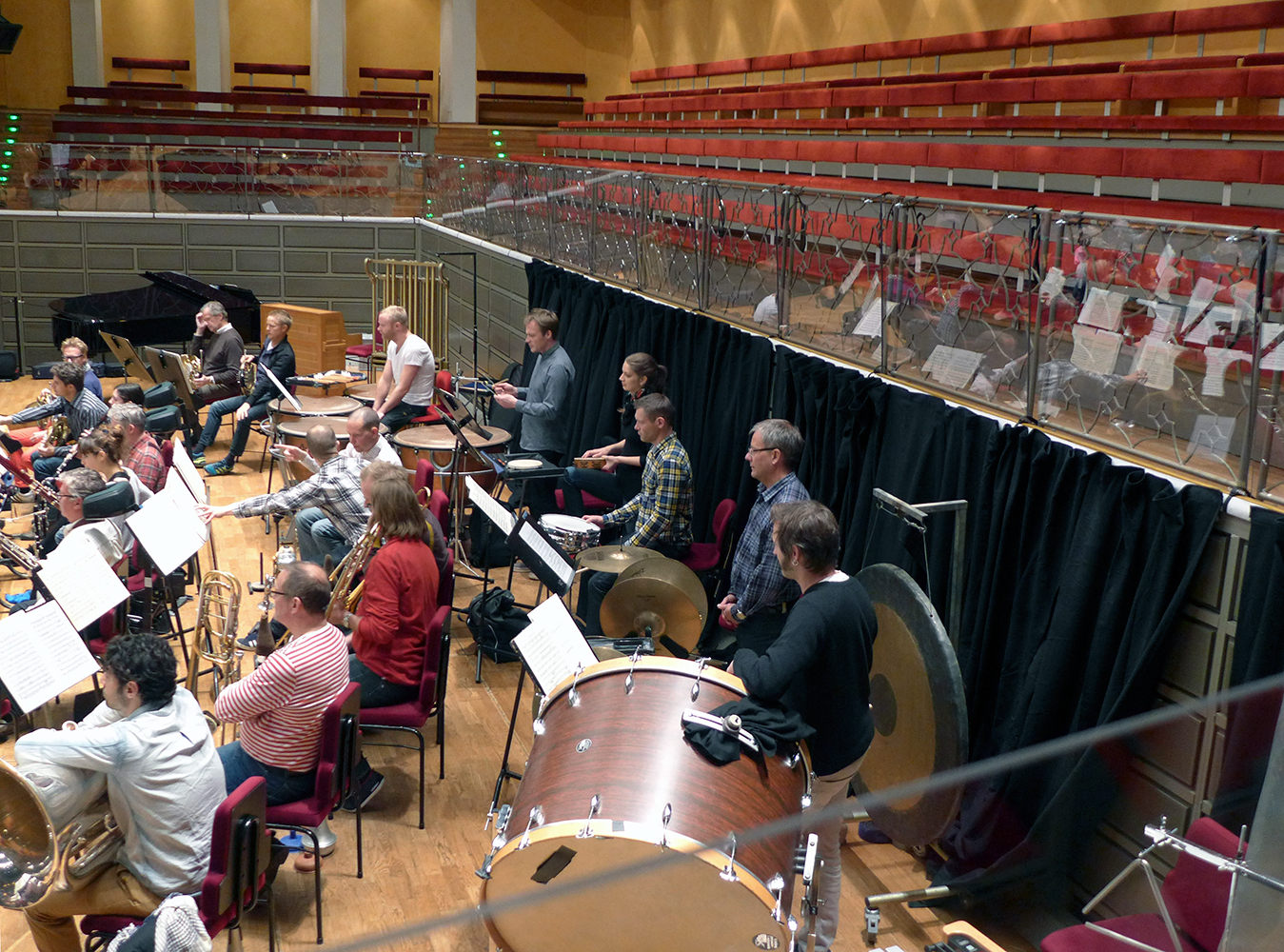 2/ Acoustic test with tilted Plexiglas panels on choir balcony railings and acoustic curtains at back of stage behind brass and percussion instruments.

Foto &copy Kahle Acoustics
3/9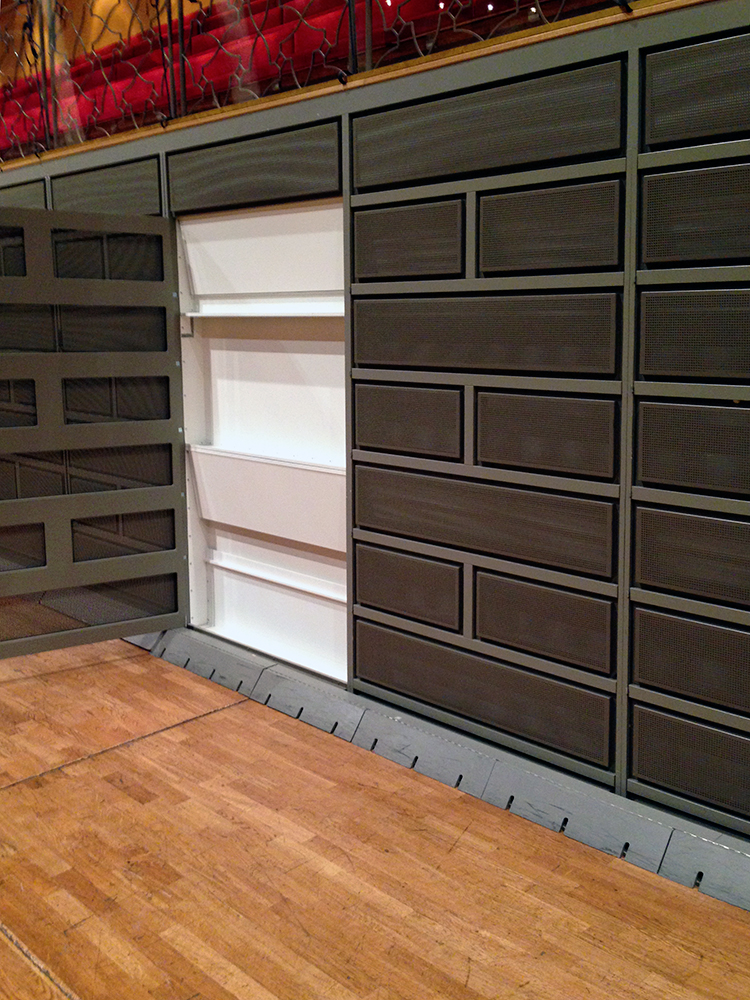 3/ Perforated metal panels at the rear of the stage. Temporary curtains were replaced by...

Foto &copy Kahle Acoustics
4/9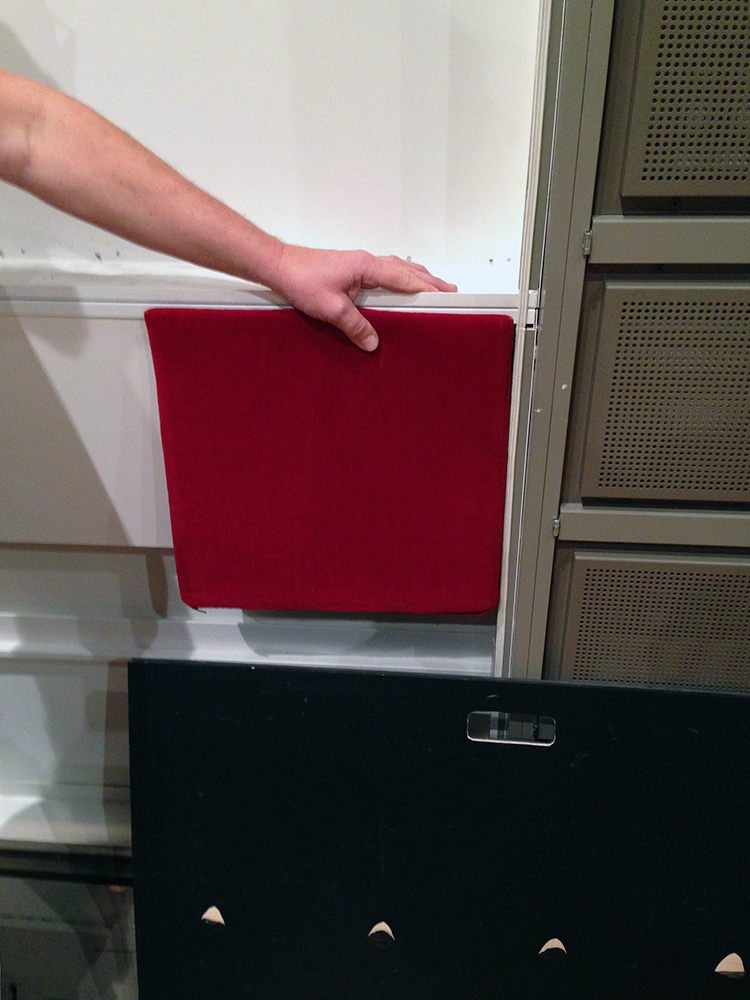 4/ ... absorbing foam behind the perforated metal panels, coordinated with ventilation outlets.

Foto &copy Kahle Acoustics
5/9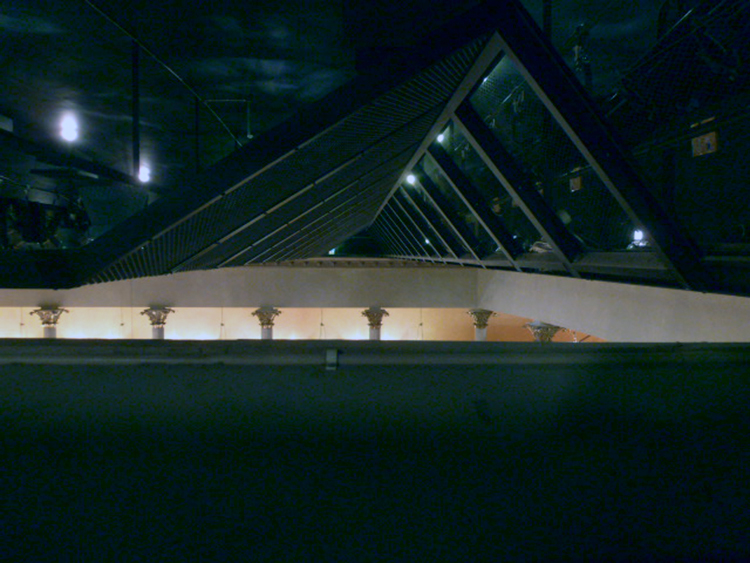 5/ Semi-transparent architectural ceiling separating the main volume of the hall from the technical attic space, which contains lighting bridges. This separation creates a transmission loss and reduces loudness of reverberation.

Foto &copy Kahle Acoustics
6/9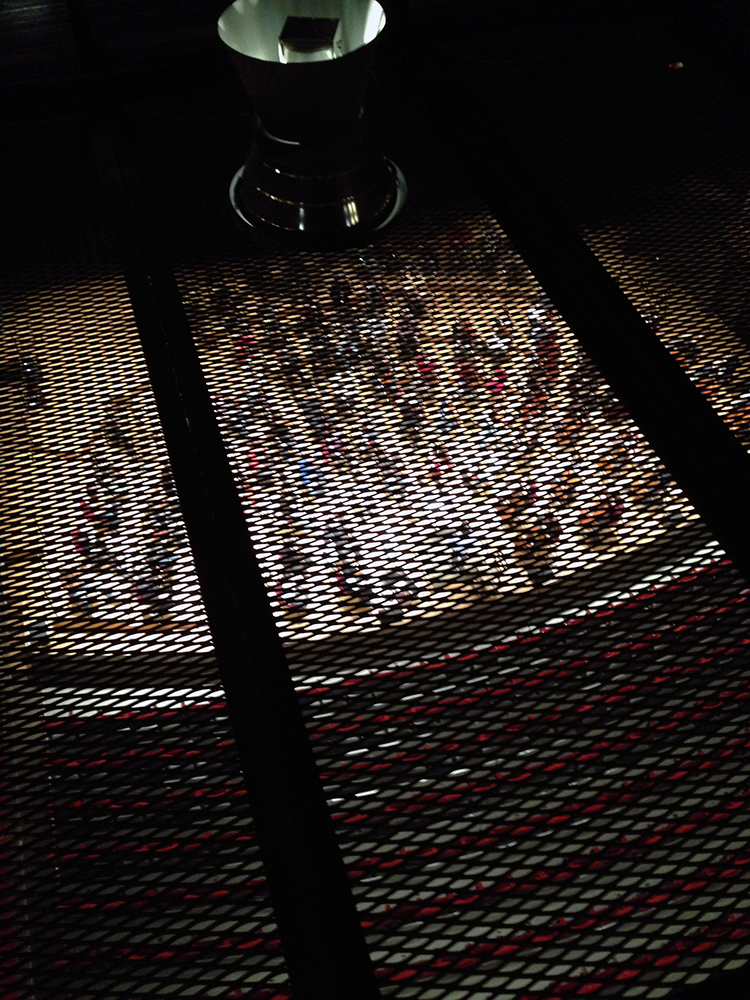 6/ Detail of semi-transparent architectural ceiling.

Foto &copy Kahle Acoustics
7/9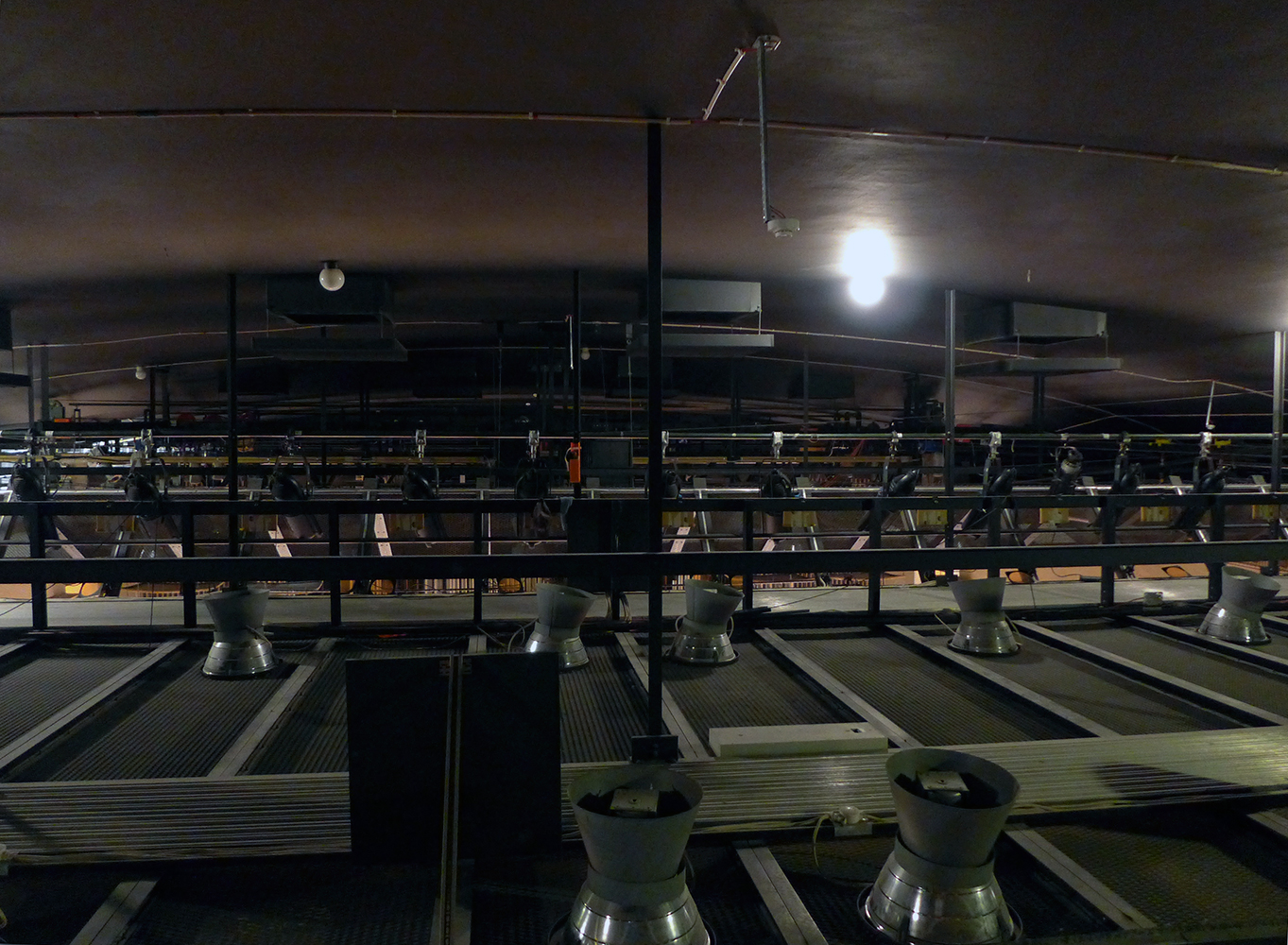 7/ An electro-acoustic enhancement system based on the MCR principle was installed in the technical space.

Foto &copy Kahle Acoustics
8/9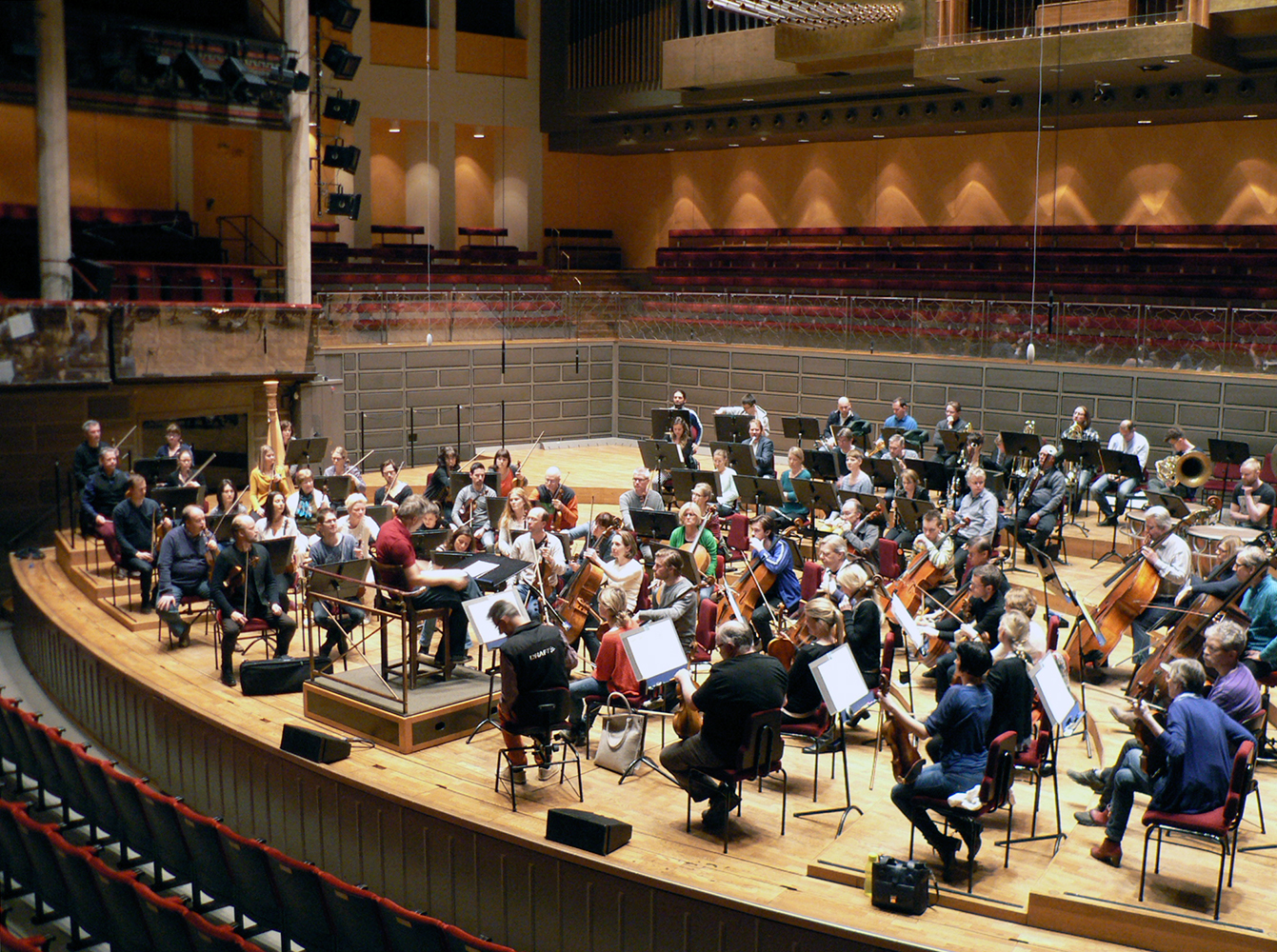 8/ The system compensates the acoustic transmission loss, significantly enhancing hall response to the musicians as well as bloom and reverberation for audience members.

Foto &copy Kahle Acoustics
9/9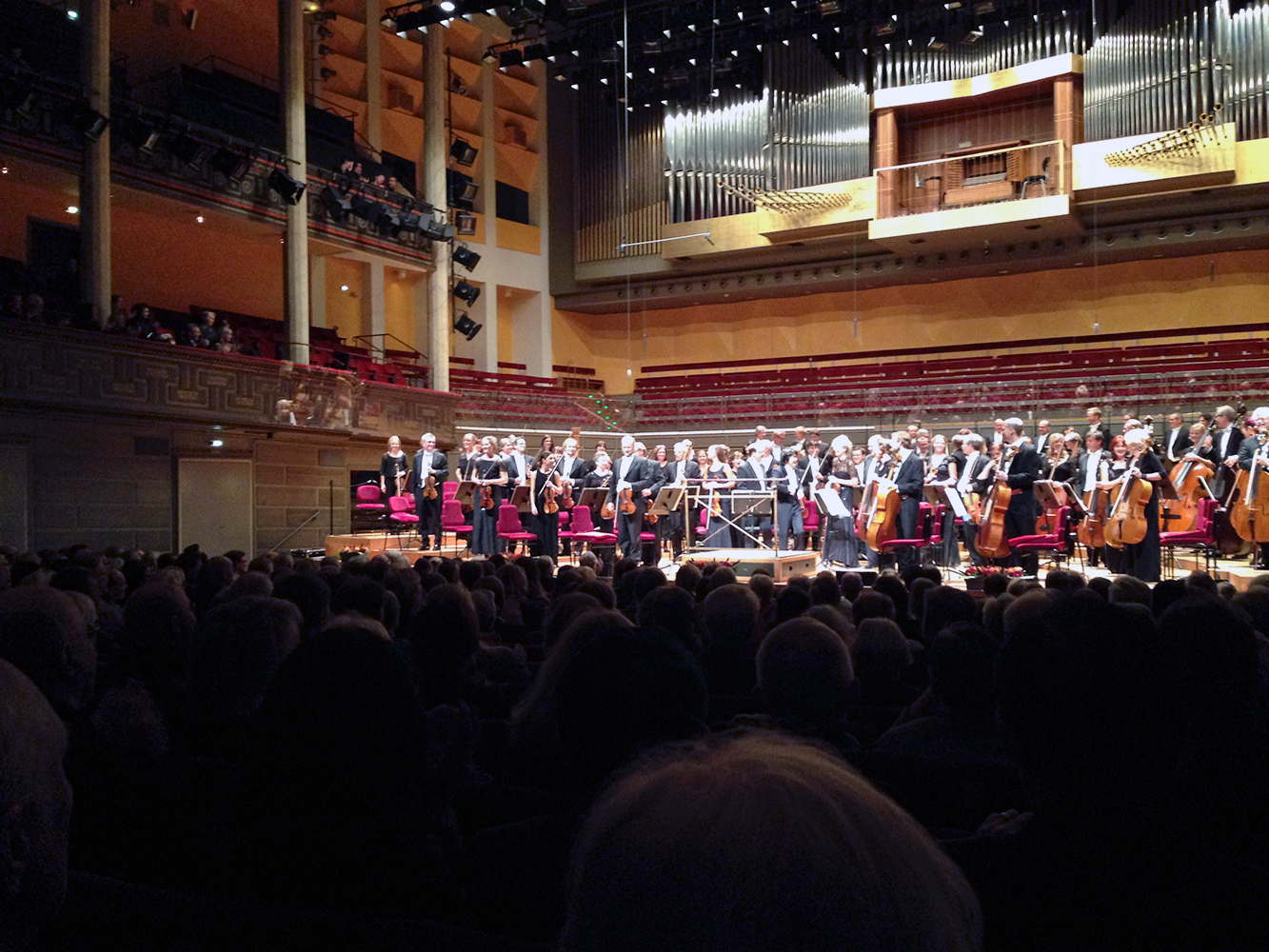 9/ The system compensates the acoustic transmission loss, significantly enhancing hall response to the musicians as well as bloom and reverberation for audience members.

Foto &copy Kahle Acoustics