Le OFF - Scènes de Chartres
Rehabilitation of a former 1960s cinema into three theatre venues dedicated to performing arts. With capacities ranging from 50 to 180 seats, Le OFF becomes a lively place where creations, rehearsals and performances add up to the existing programming of the national theatre of the city of Chartres. Low energy building (from F to C).
Projectgegevens
Renovatie Le OFF - Scènes de Chartres www.leoff-chartres.fr
Locatie Chartres, France.
Bouwkosten 4 million €.
Periode Design: 2015-2018. Construction: 2018-2022. Opening: September 2022.
Opdrachtgever Agglomeration – City of Chartres.
Architect(en) José Pauriche Architecte, France.
Theateradviseur(s) Artsceno, Switzerland artsceno.ch
Capaciteit Three venues from 50 to 180-seat capacity. Total area: 1 046 m².
Gebruik Three venues dedicated to rehearsals, creations and performances of the Chartres-area cultural scene. Exhibition area for local artists. All events can simultaneously be scheduled and hold up to 400 people.
Werkzaamheden Complete acoustic consulting for all phases and including building acoustics and room acoustics. Acoustic quality of the various rooms both between the individual rooms in the building and with the outside (mission control and emission control).
Adviseur(s) Vincent Berrier, Johan Brulez, Kahle Acoustics.
1/5
Entrance of the three venues of the theatre Le OFF.

Foto © José Pauriche Architecte
2/5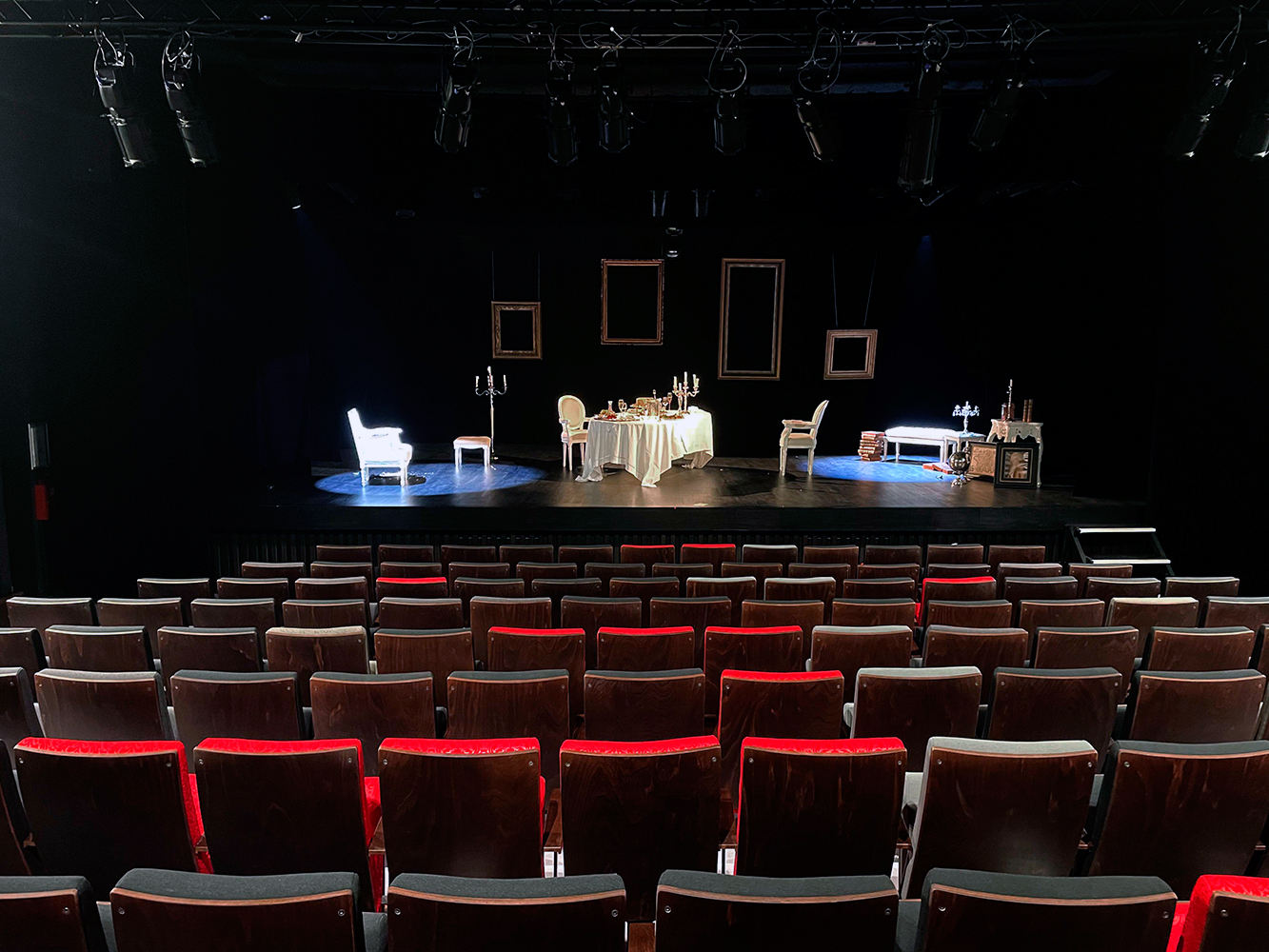 Venue number 1 of the theatre Le OFF.

Foto © José Pauriche Architecte
3/5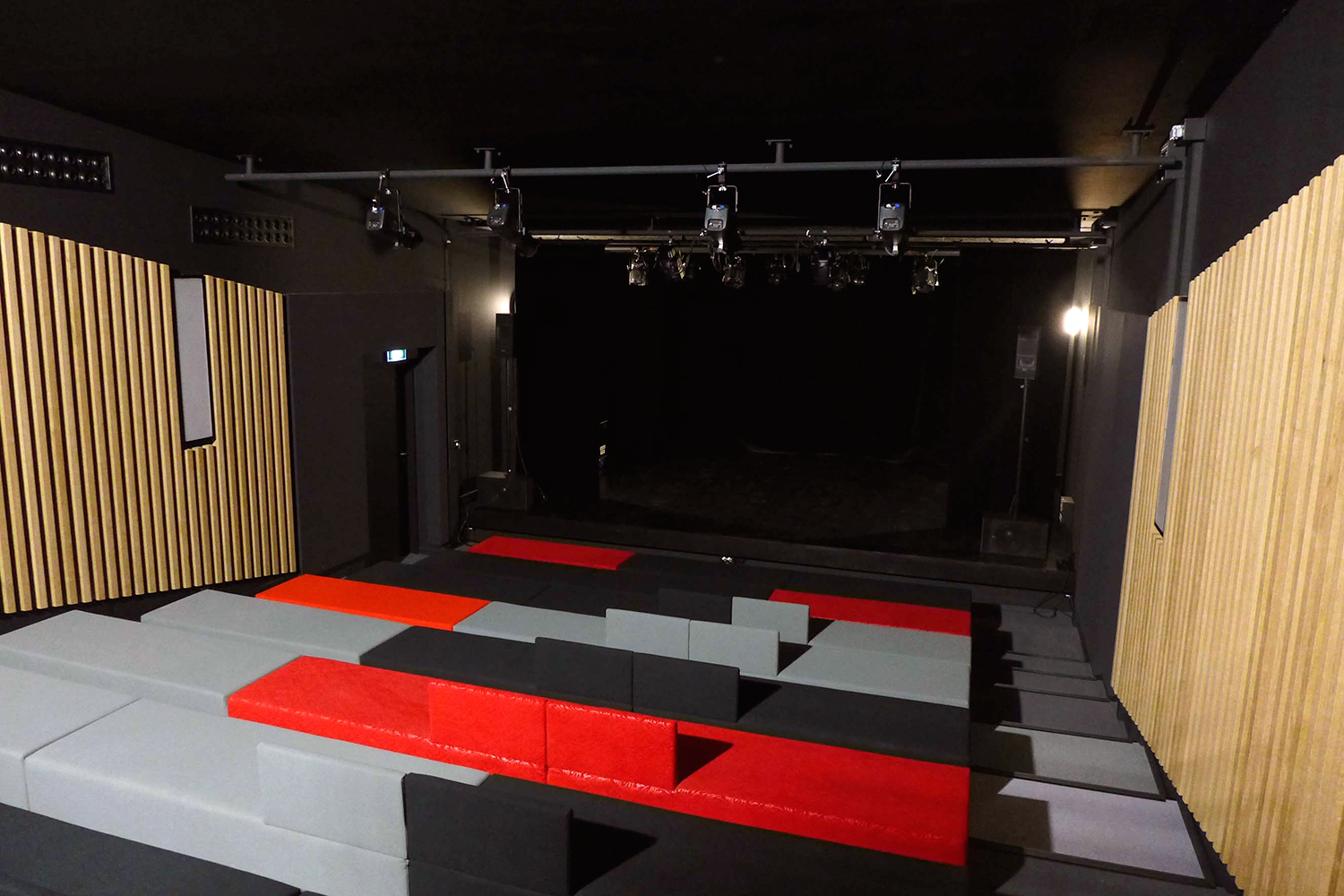 Venue number 3 of the theatre Le OFF, here with acoustically optimised wall surfaces and absorbing acoustic fabric of the audience seats.

Foto © José Pauriche Architecte
4/5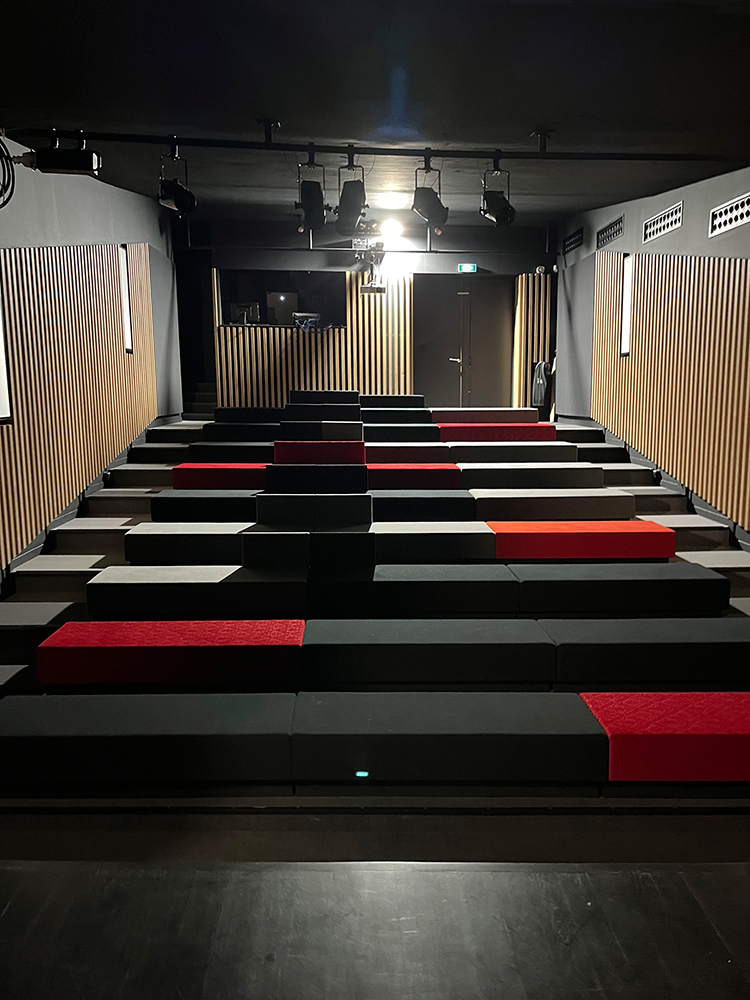 Venue number 3 of the theatre Le OFF, as seen from stage.

Foto © Kahle Acoustics
5/5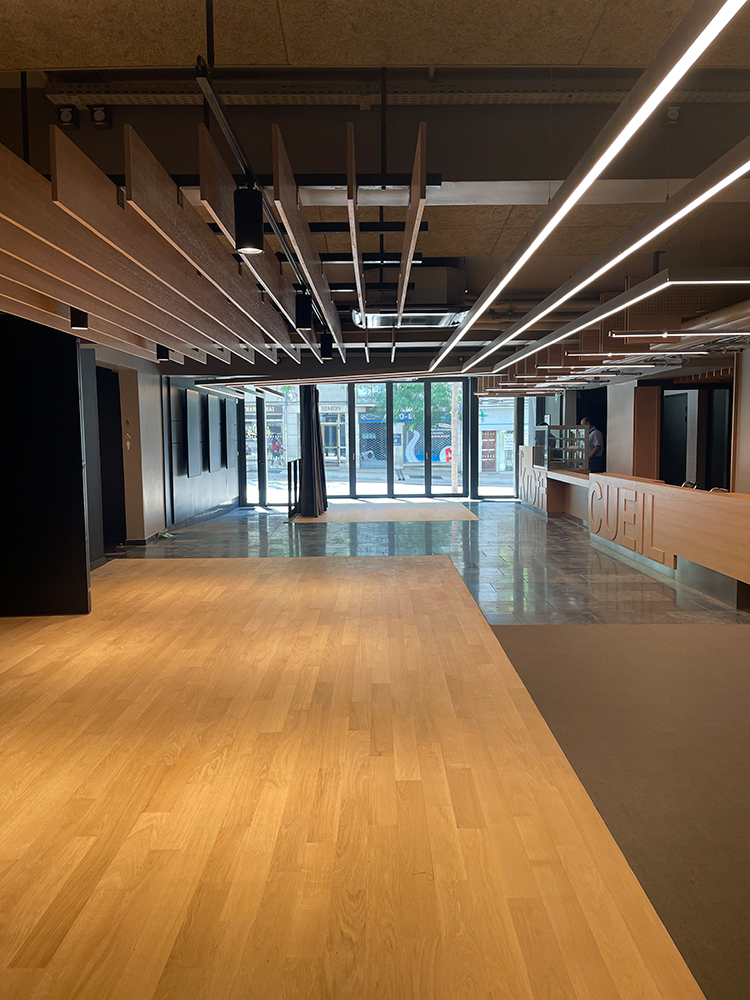 Reception hall of the theatre Le OFF which can accommodate local artists' exhibitions.

Foto © Kahle Acoustics