Zwin Natuur Park, Knokke-Heist
Construction of a touristic and educational nature centre and of a bird observatory for the visitors of the Zwin natural park, in Occidental-Flanders, at the border between Belgium and the Netherlands.
Projectgegevens
Nieuwbouw Zwin Natuur Park www.zwin.be
Locatie Knokke-Heist, België.
Bouwkosten 5.8 miljoen € (Mede gefinancierd door de Europese Unie).
Periode Ontwerp: 2012-2013. Opening: November 2016.
Opdrachtgever Provincie West-Vlaanderen en het Agentschap Natuur en Bos (ANB) van het Vlaamse gewest.
Architect(en) Coussée Goris Huyghe Architecten, België coussee-goris-huyghe.com • GAFPA, België www.gafpa.net
Capaciteit Een bezoekerscentrum met een tentoonstellingshal, "teatro anatomico" met 90 zitplaatsen, een polyvalent auditorium met 200 zitplaatsen,en een cafetaria. Observatiecentrum voor vogels, openluchtauditorium en rustruimten. Totale oppervlakte 600 m².
Gebruik Het Zwin Natuur Park is een interactief natuurbelevingspark.
Werkzaamheden Zaal- en bouwakoestisch concept, begeleiding en werfopvolging tot en met opening. Aanbevelingen voor soundscaping van de omgeving.
Adviseur(s) Thomas Wulfrank, projectleider, Kahle Acoustics.
01/12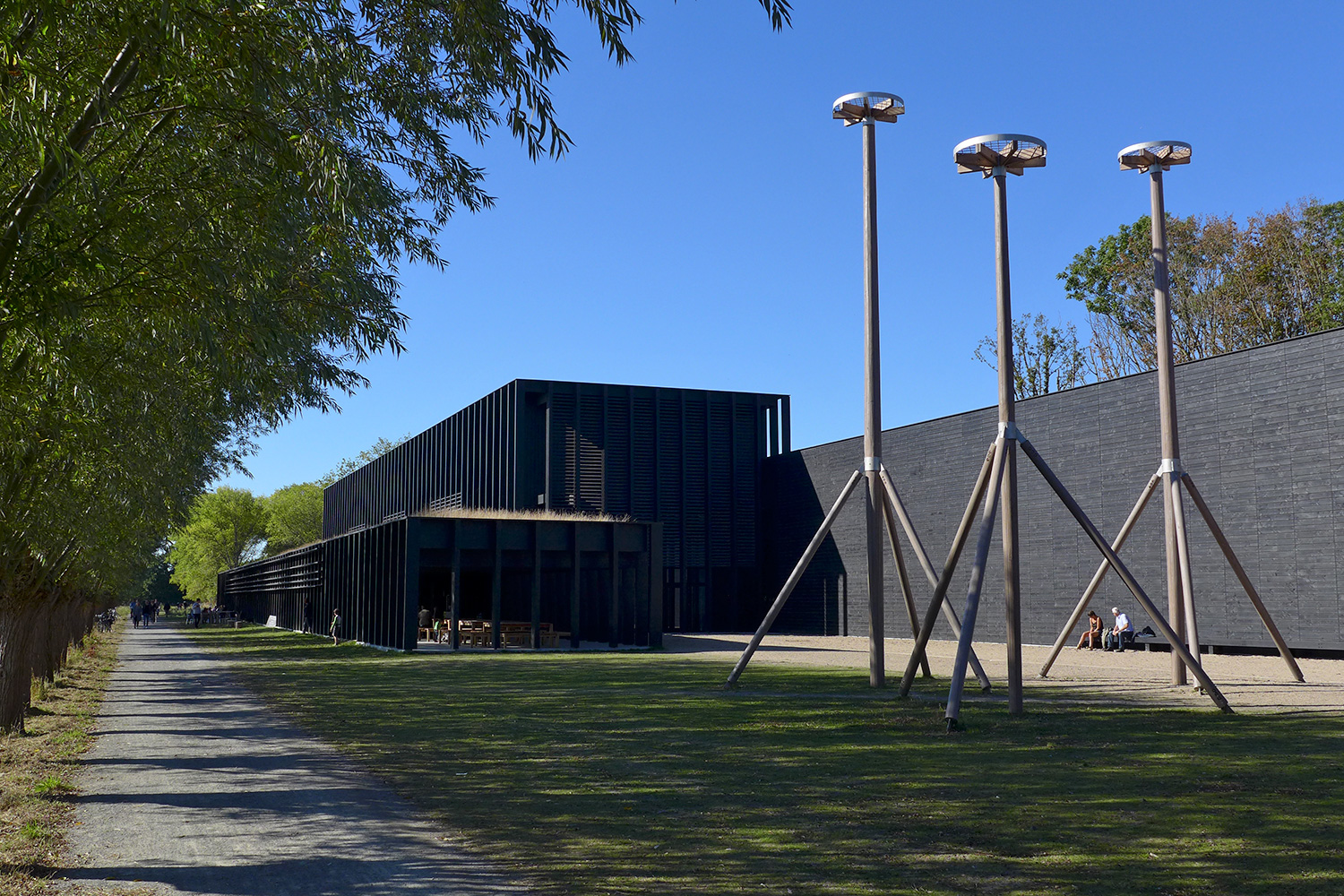 Stork perches have been installed on the outdoor resting area of the visitor centre.

Foto © Kahle Acoustics
02/12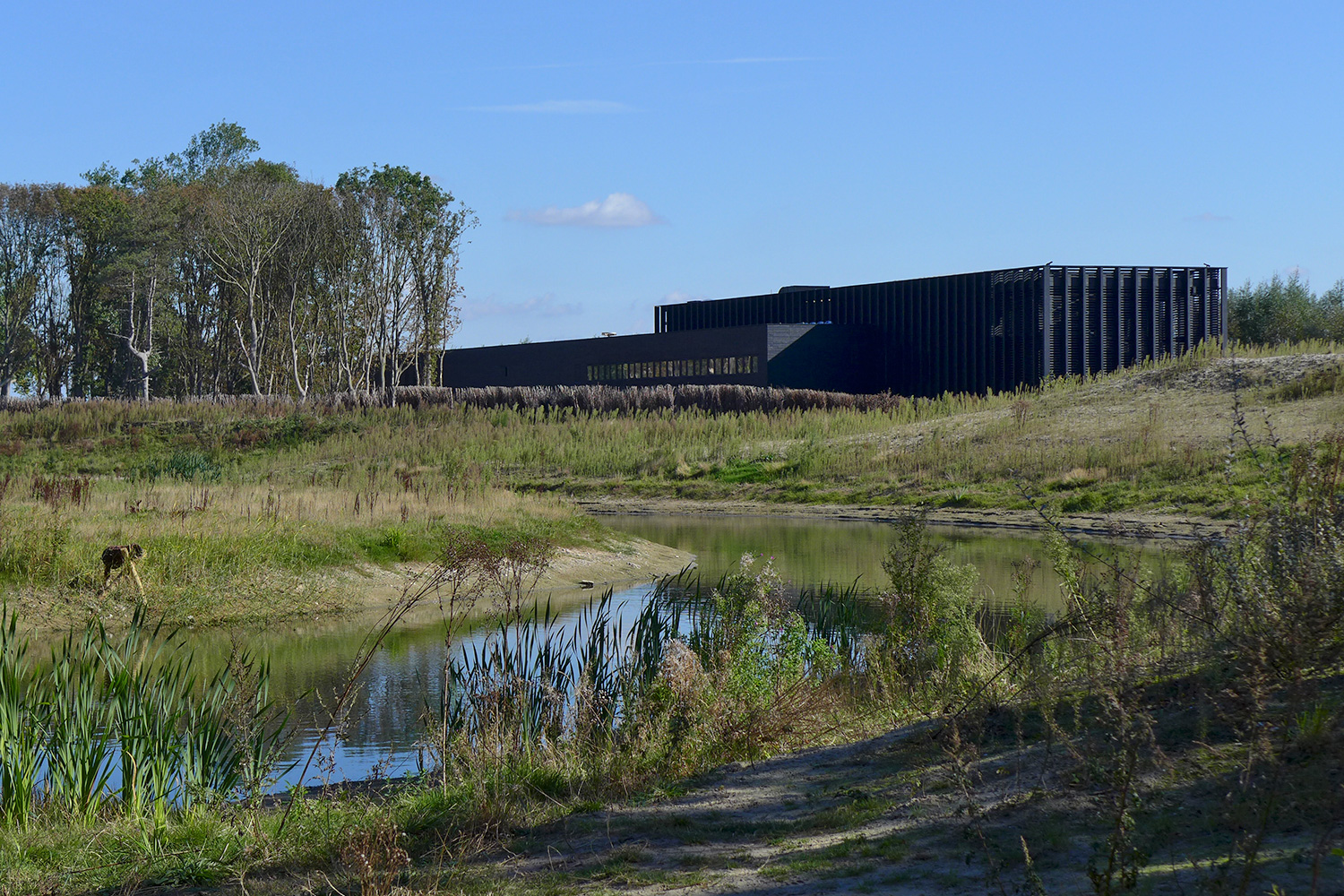 The visitor centre of the Zwin natural park.

Foto © Kahle Acoustics
03/12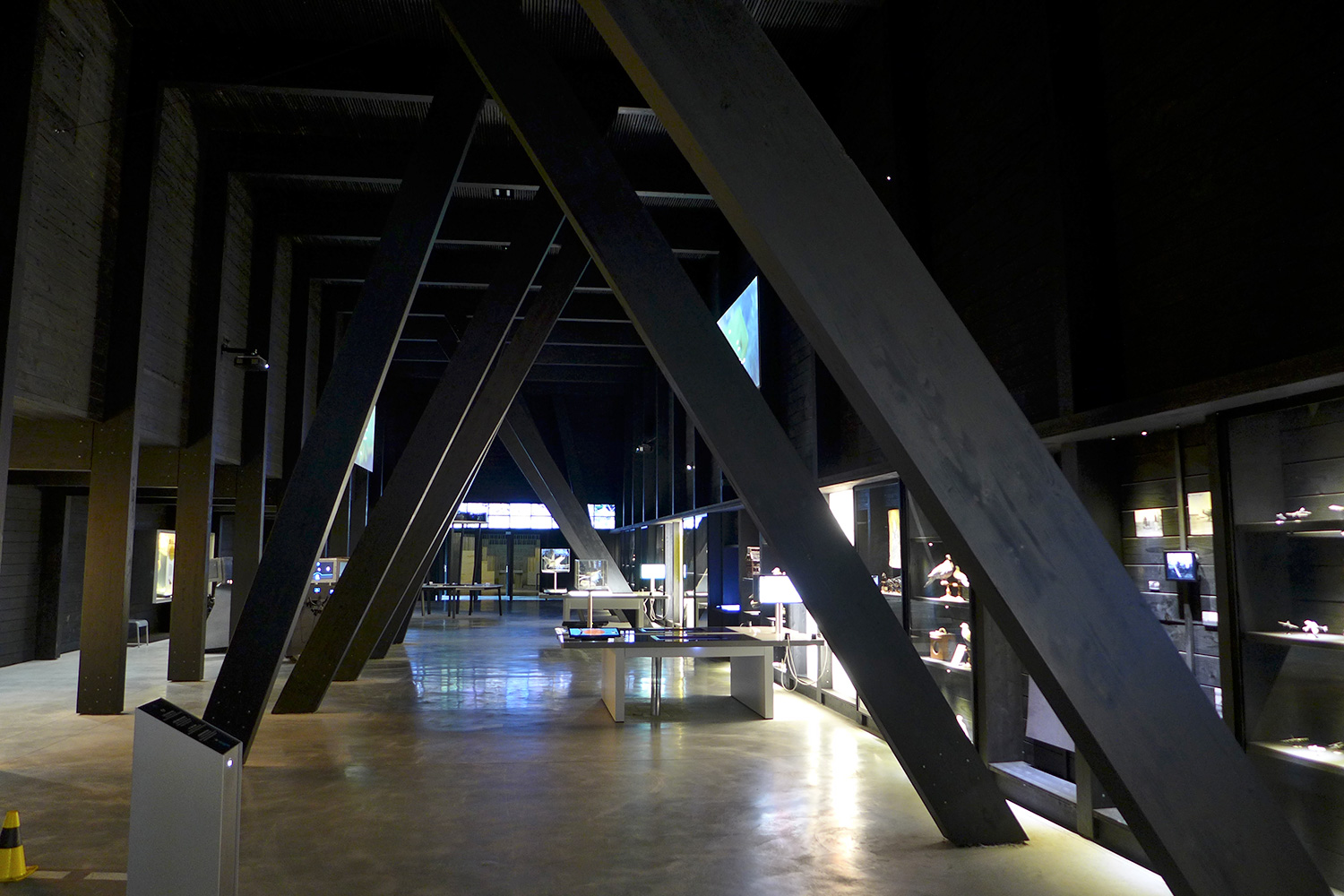 Exhibition hall in the visitor center.

Foto © Kahle Acoustics
04/12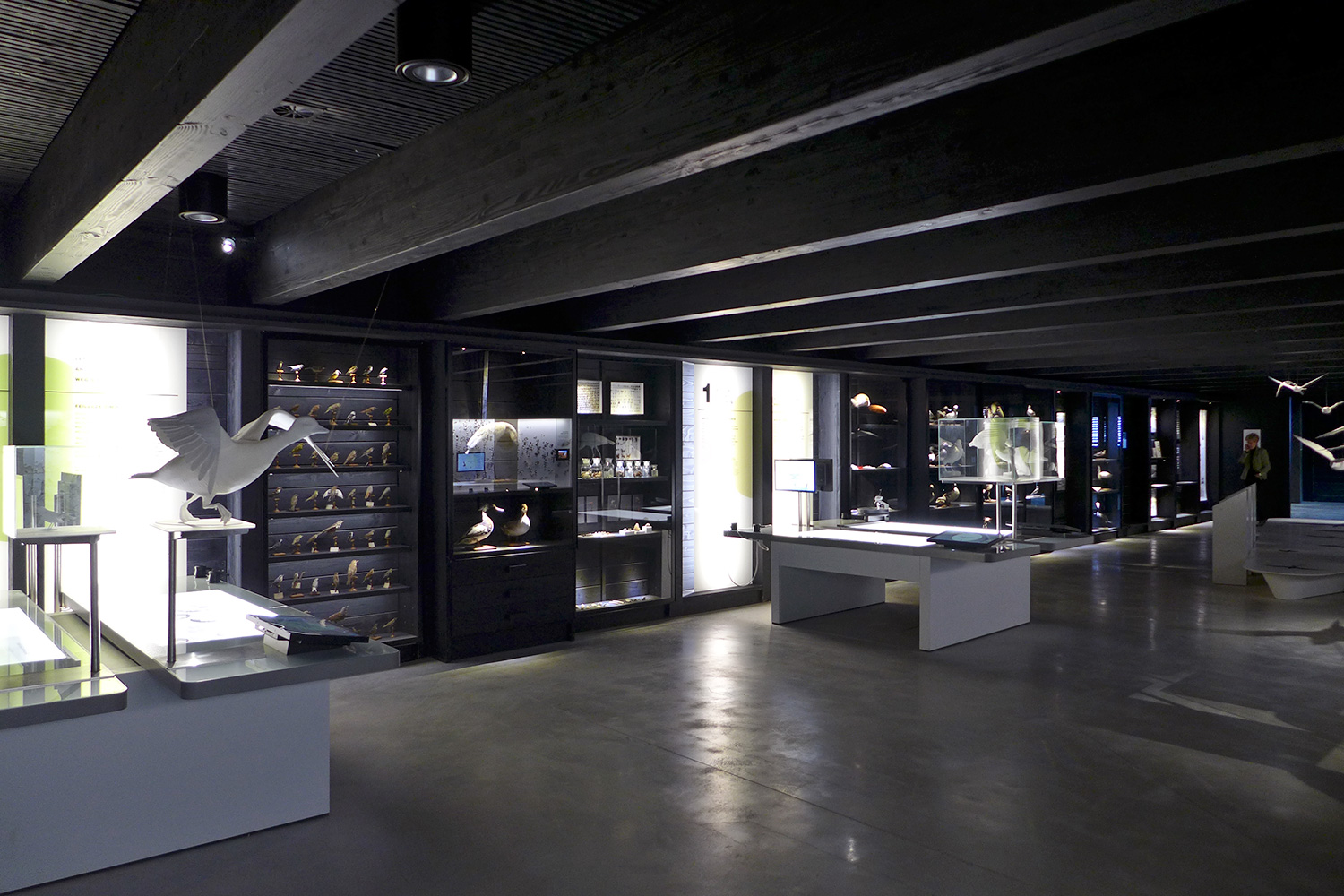 Lower part of the exhibition hall.

Foto © Kahle Acoustics
05/12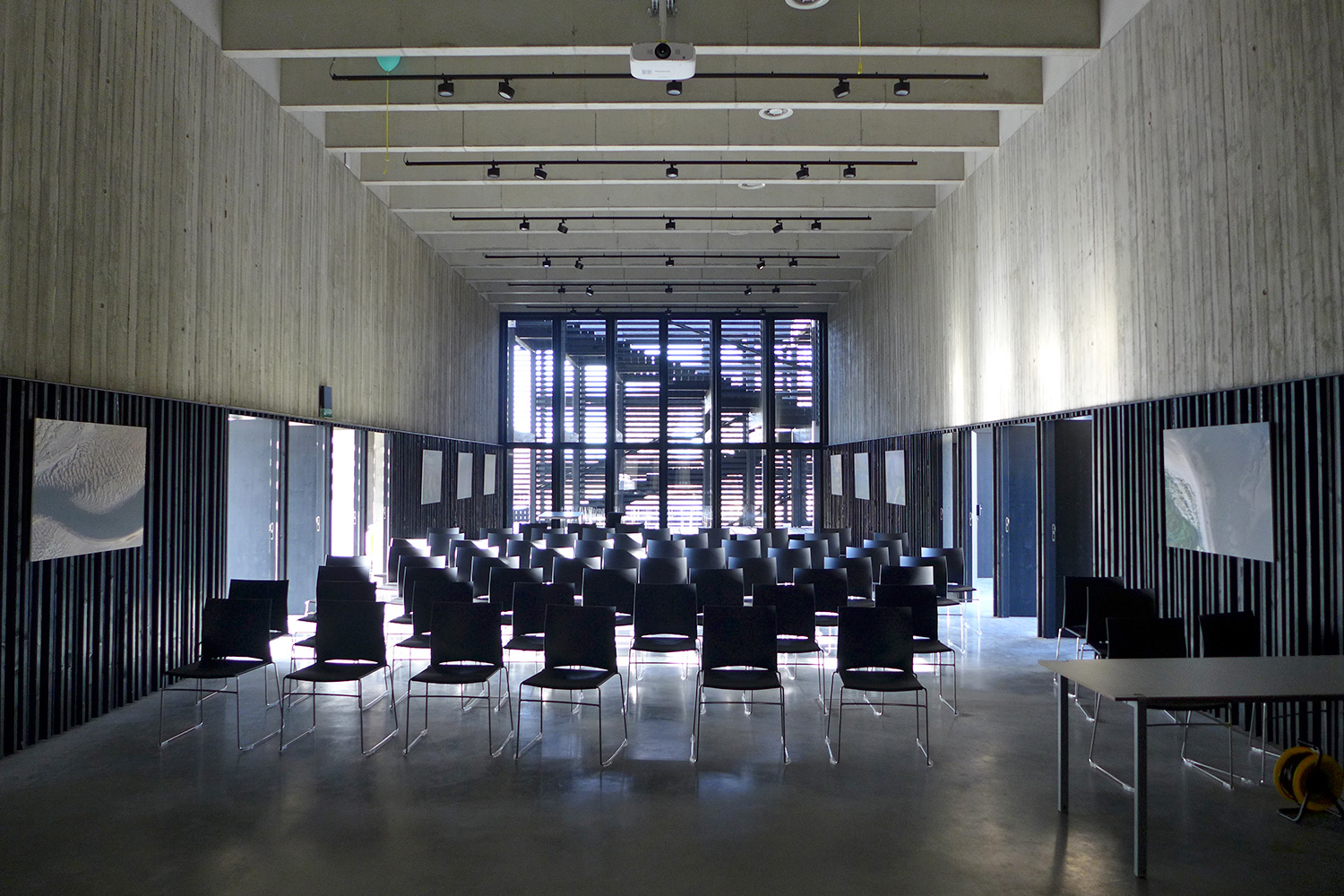 The 200-seat multifunctional room with its glazed back wall, behind which one can access the visitor center and the outdoor auditorium.

Foto © Kahle Acoustics
06/12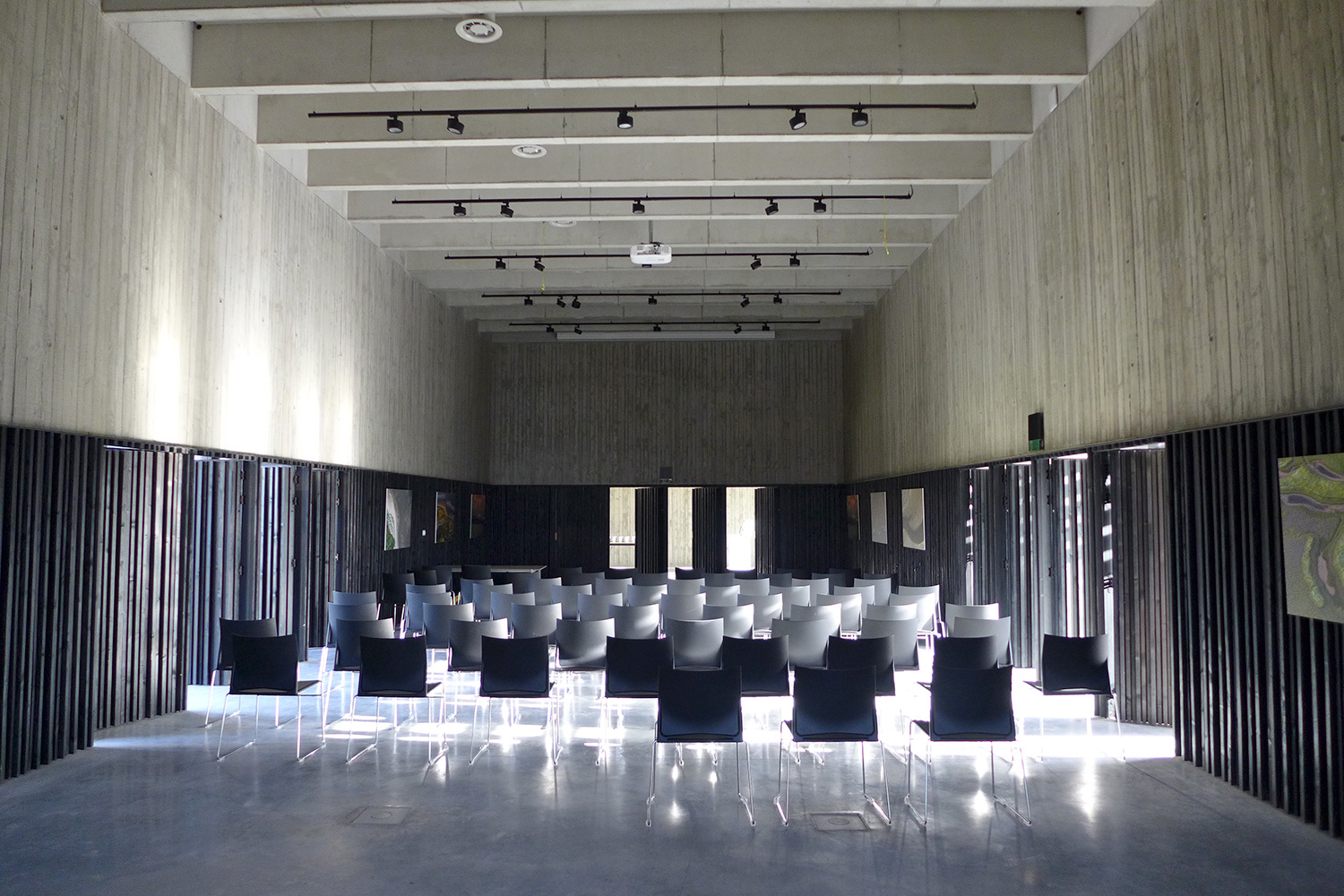 The 200-seat multifunctional room as seen from the back.

Foto © Kahle Acoustics
07/12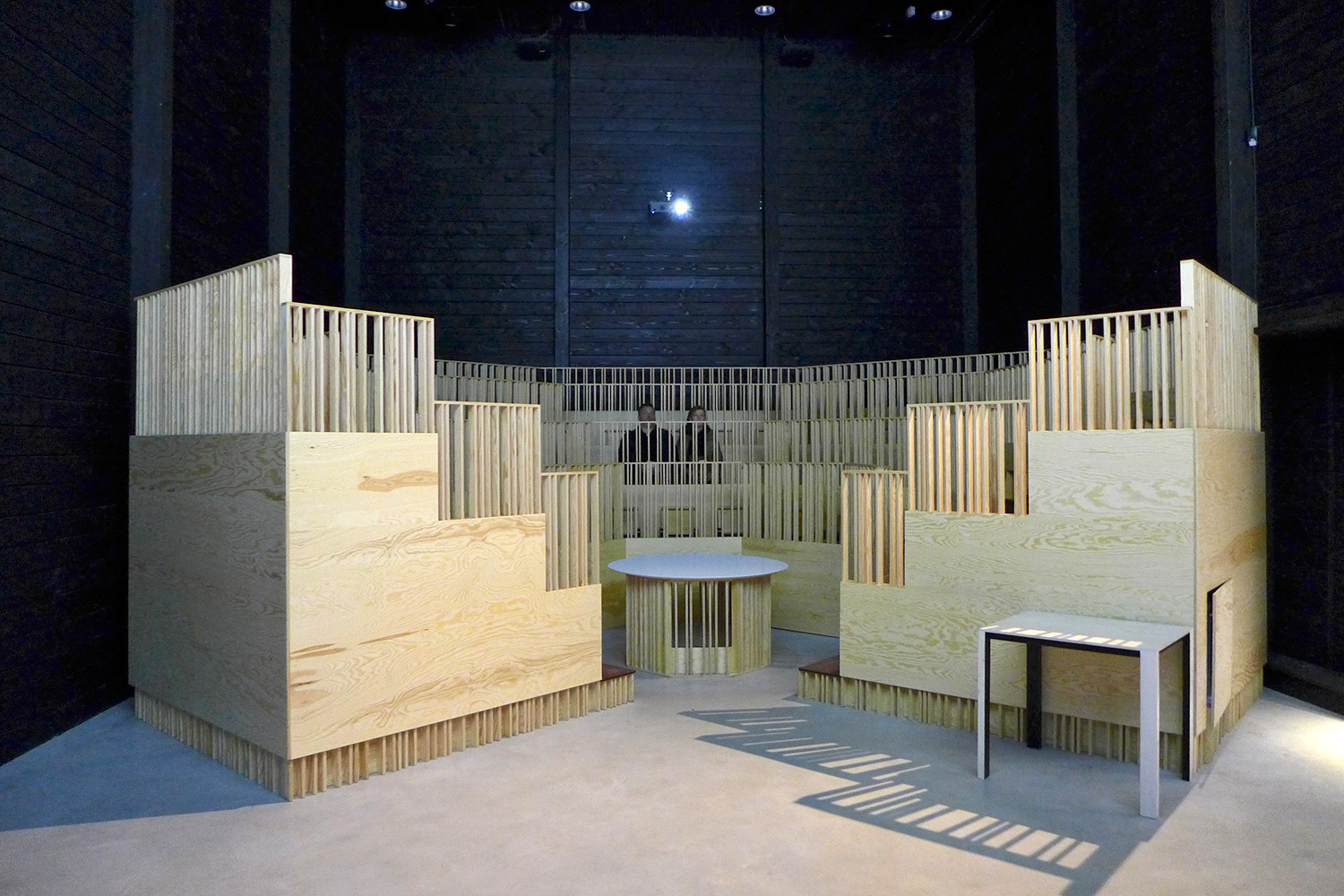 The Anatomical theatre, a 90-seat auditorium for lectures and video projections, conceived by the designer Koen Van Synghel, is accessible at the end of the exhibition hall.

Foto © Kahle Acoustics
08/12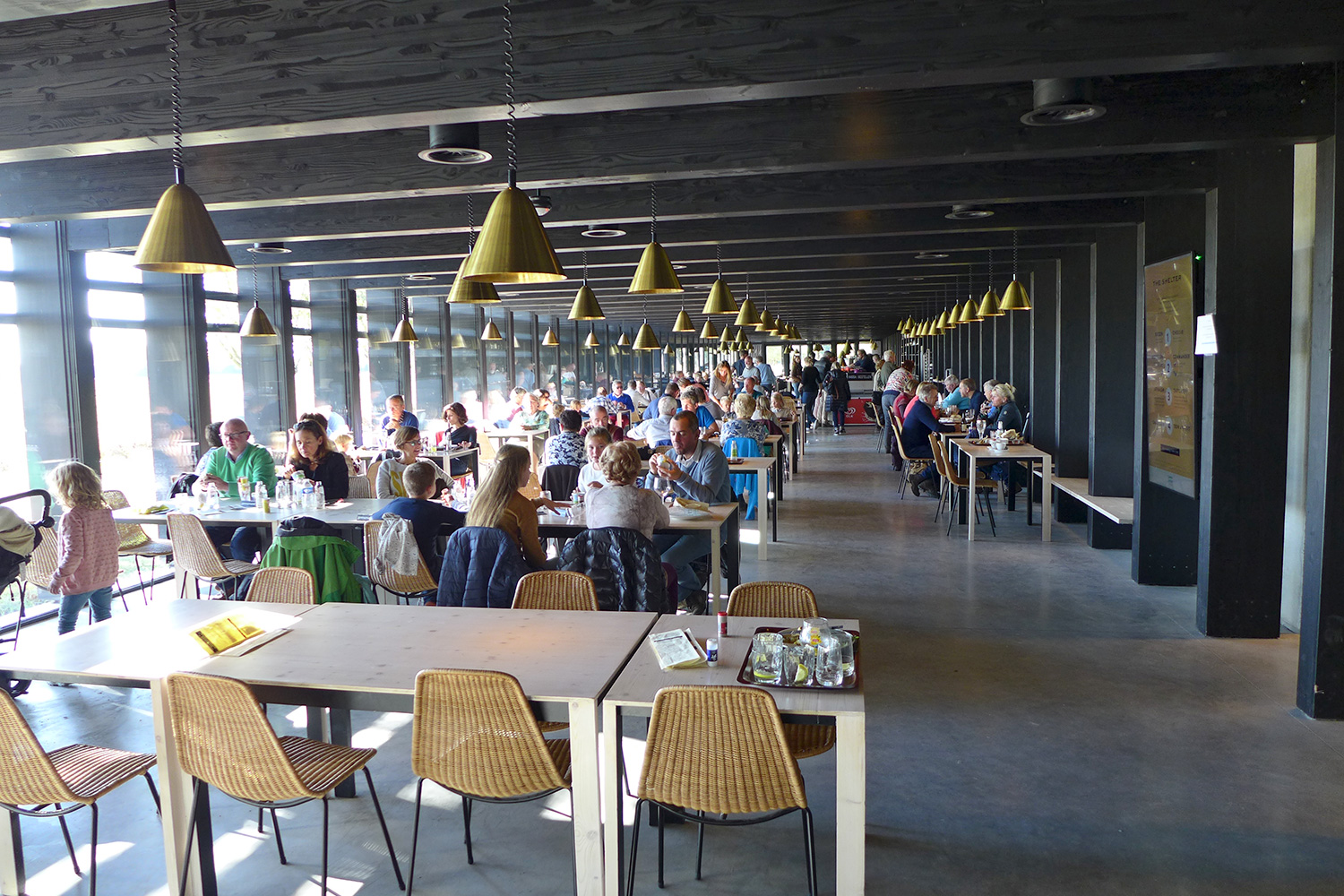 The cafeteria of the visitor centre.

Foto © Kahle Acoustics
09/12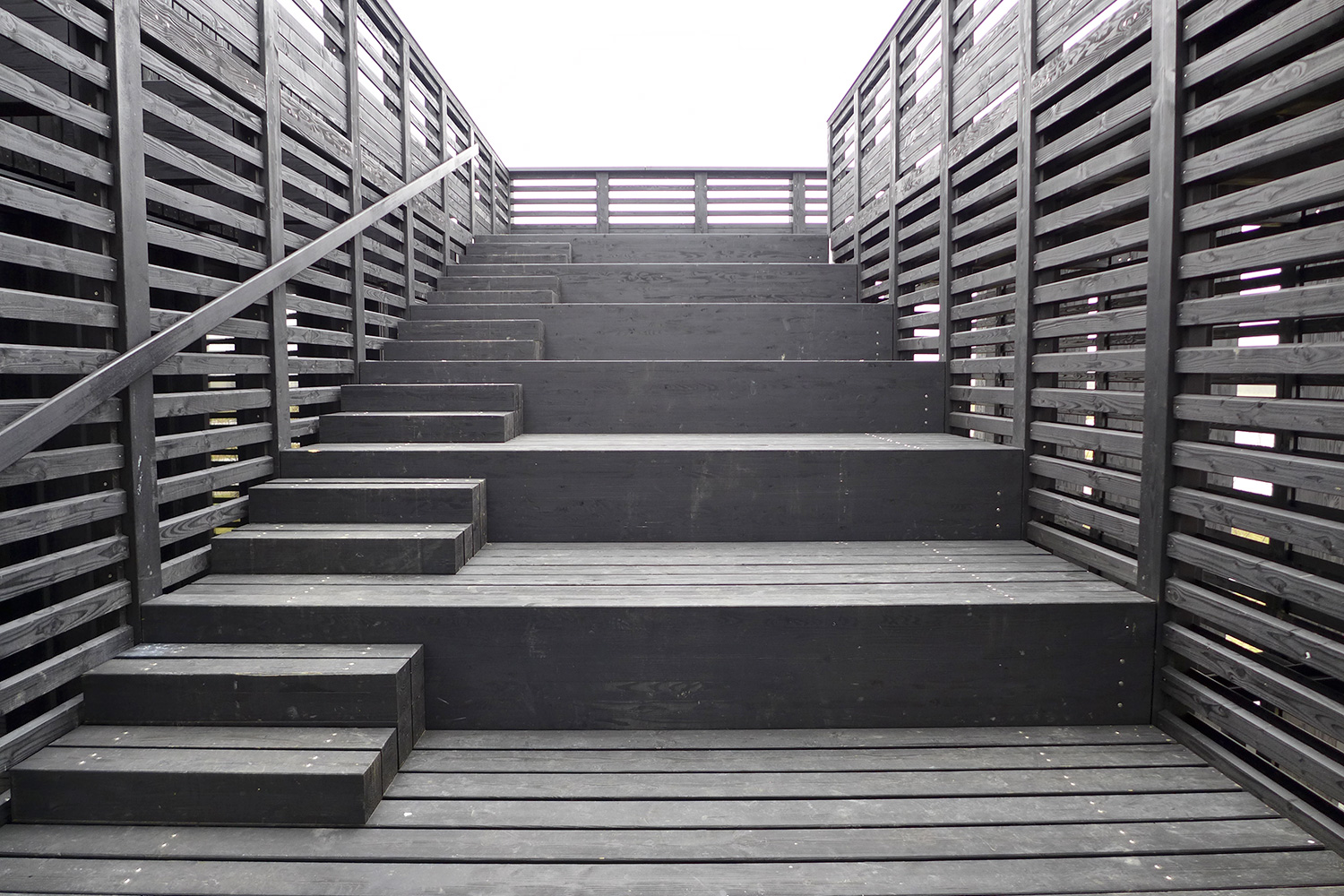 An all-wood outdoor auditorium above the visitor centre.

Foto © Kahle Acoustics
10/12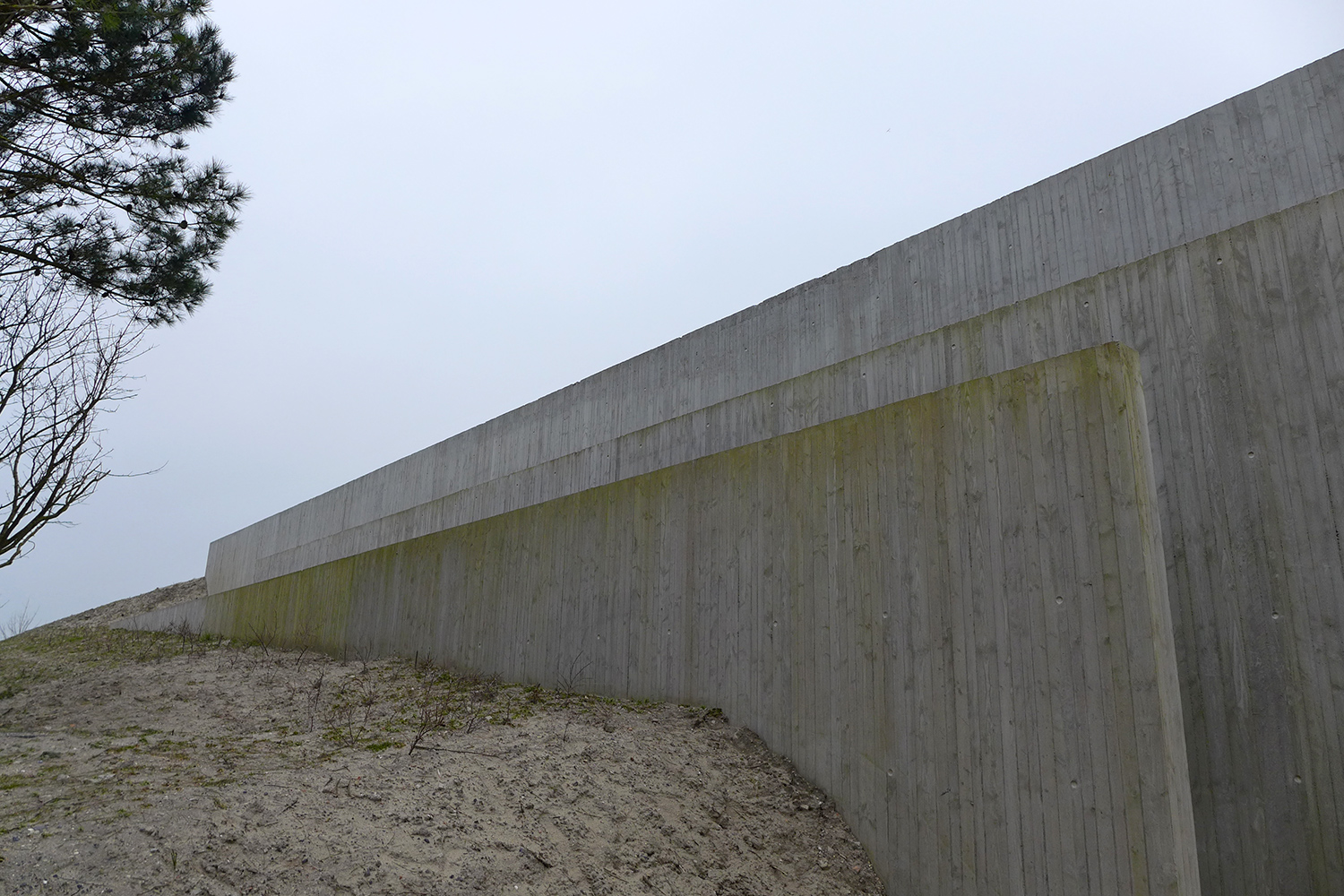 Path leading from the visitor centre to the observatory centre, the second building of the park.

Foto © Kahle Acoustics
11/12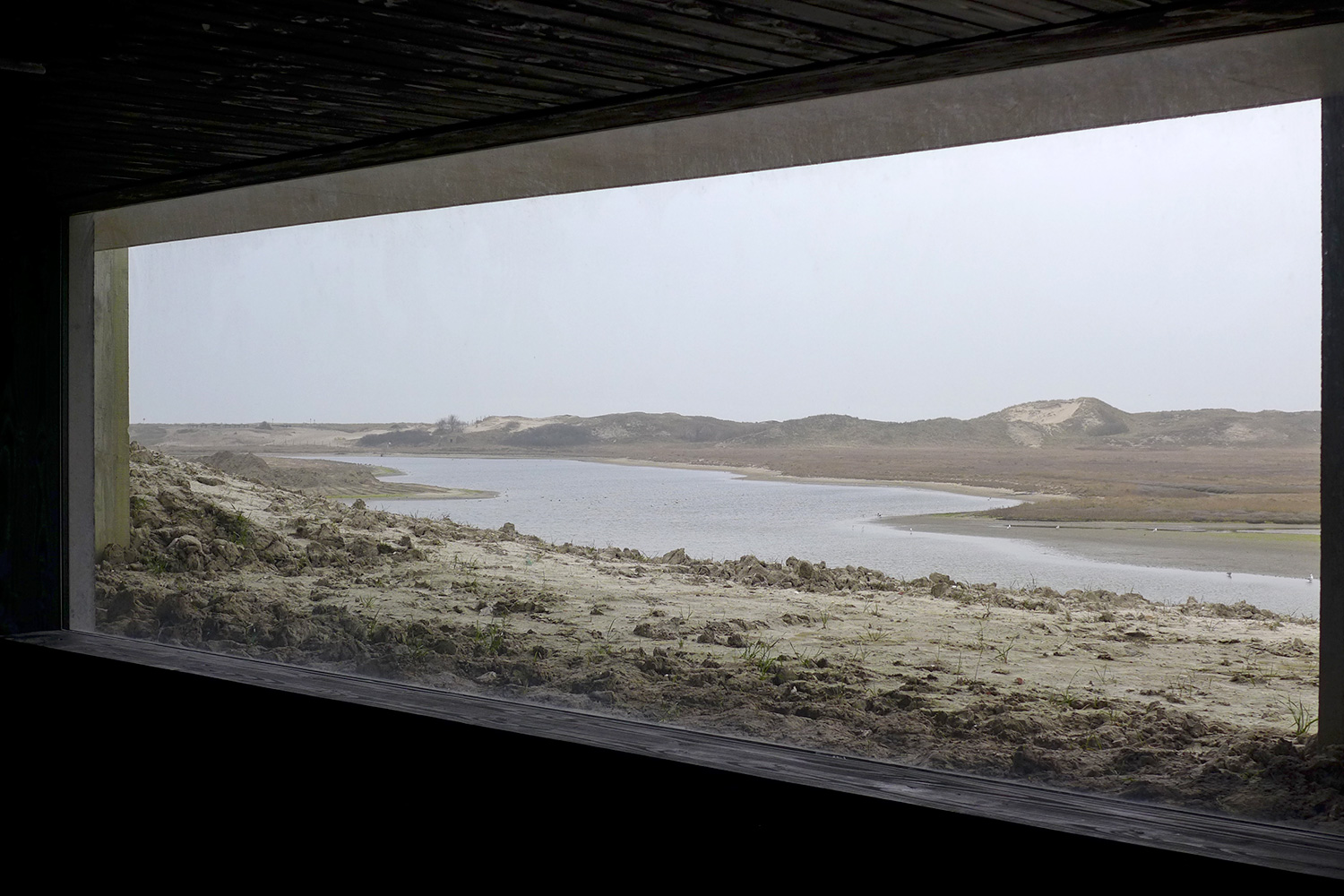 View over the Zwin from the observatory.

Foto © Kahle Acoustics
12/12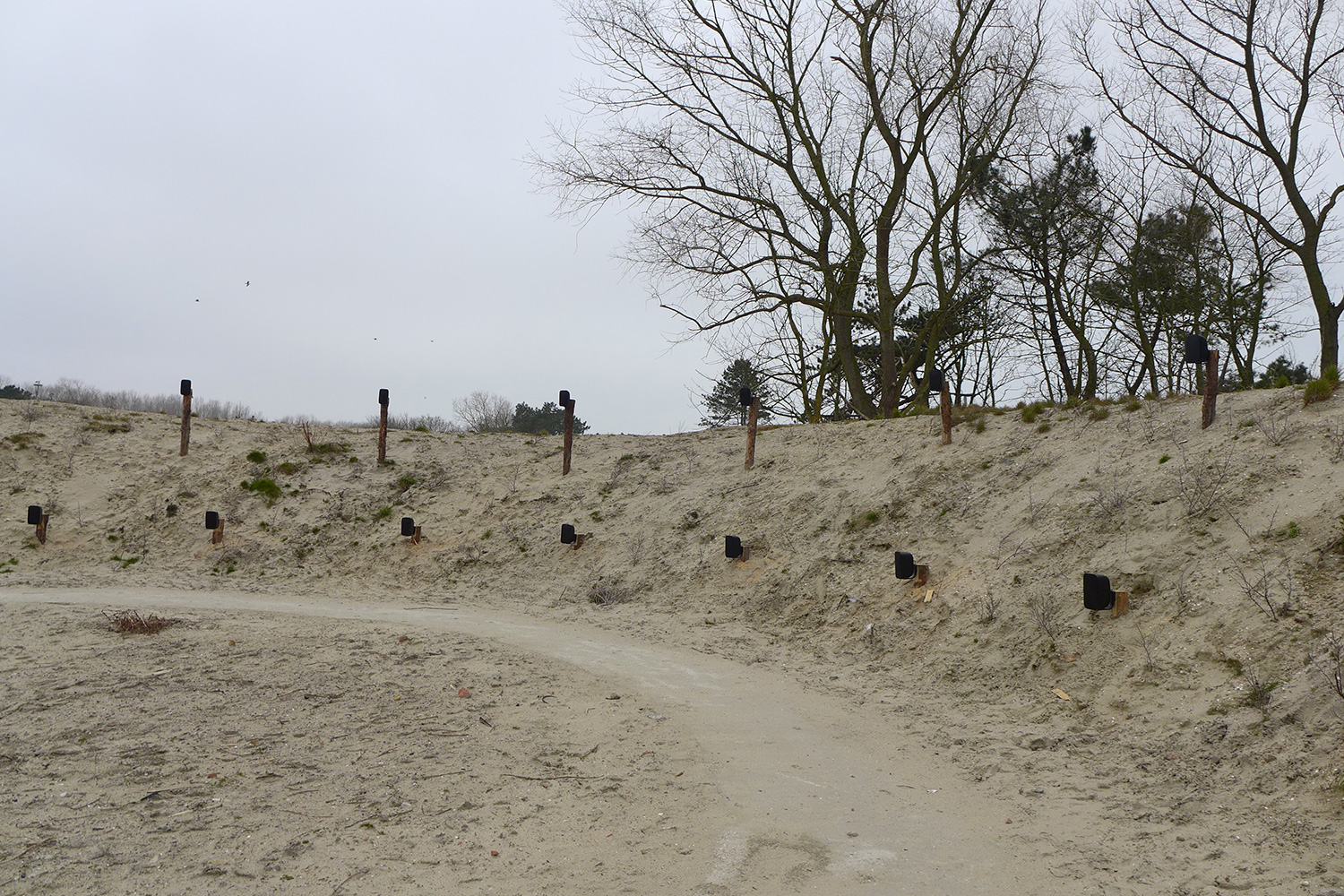 The Listening dune in the Zwin nature park.

Foto © Kahle Acoustics