Guthrie Theater, Minneapolis
Home to one of the oldest and most influential theater groups in the United States, this new building designed by Jean Nouvel includes a 1 100-seat thrust theater, a 700-seat proscenium theater and a 300-seat black box.
Information Sheet
New Build Guthrie Theater www.guthrietheater.org
Location Minneapolis, USA.
Project Cost $95 million (approximately 70 million €).
Time Frame Design: 2001. Opening: May 2006.
Owner Guthrie Theatre Foundation.
Architect(s) Jean Nouvel, Ateliers Jean Nouvel, Paris www.jeannouvel.com
Theatre Planner(s) dUCKS Scéno, France www.ducks.fr • Fisher Dachs Associates, New York fda-online.com
Acoustician(s) Talaske Group, Chicago • Kahle Acoustics, Brussels.
Seat Count Three theatres: 1 100-seat thrust theatre, 700-seat proscenium theatre, and 300-seat black-box theatre. Total area 22 000 m².
Uses Home to the Guthrie Theater, one of oldest and most important theatre groups in the United States.
Services Basic and acoustical concept; acoustical and theater planning consulting throughout the project.
Team Eckhard Kahle, Kahle Acoustics (acoustic concept design and European design team coordination). In collaboration with Rick Talaske, Gregory Miller and Jonathan Laney, Talaske, Chicago (acoustics and audio-design, construction oversight and commissioning).
1/7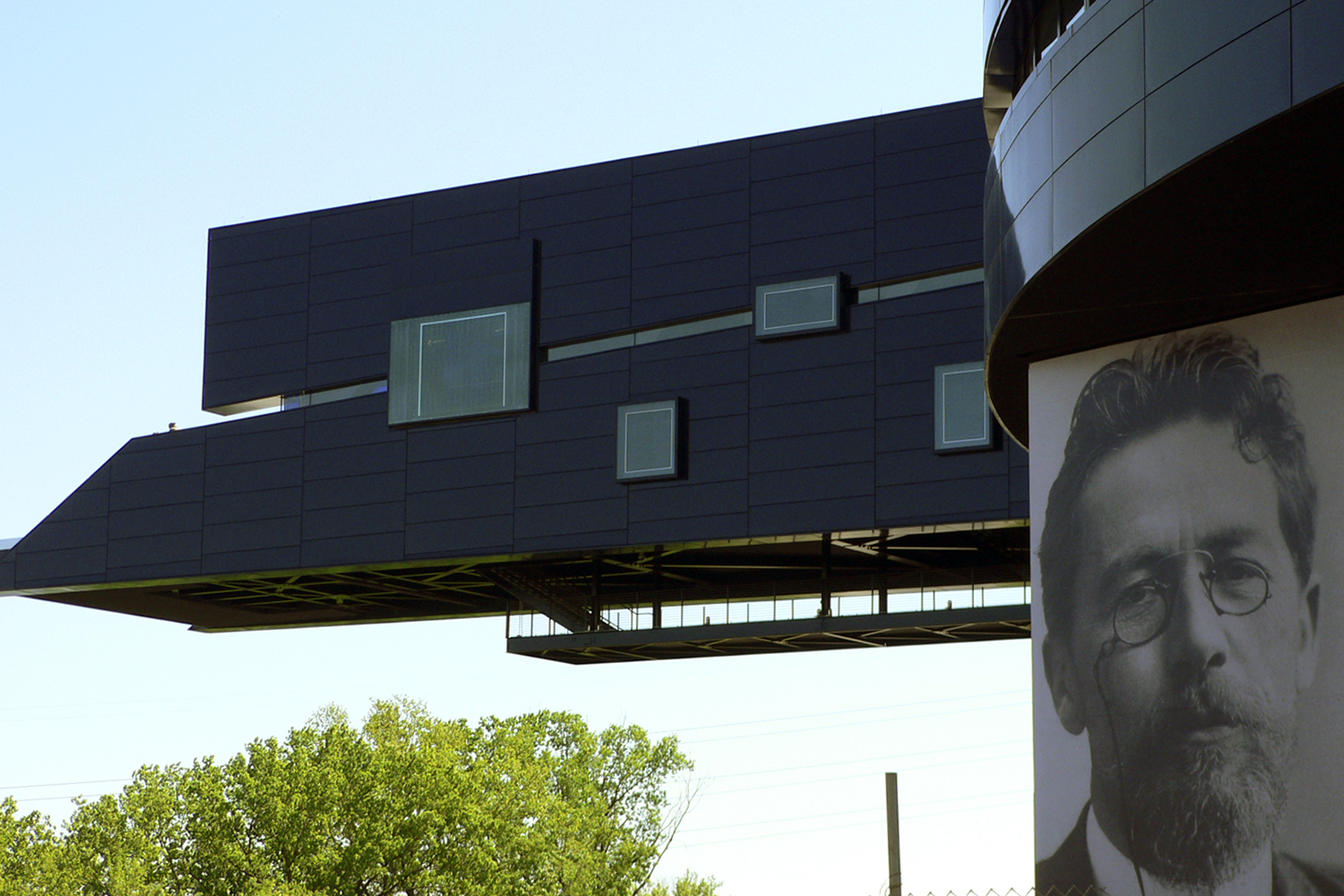 Endless bridge overlooking the Mississippi River.

Photo © Kahle Acoustics
2/7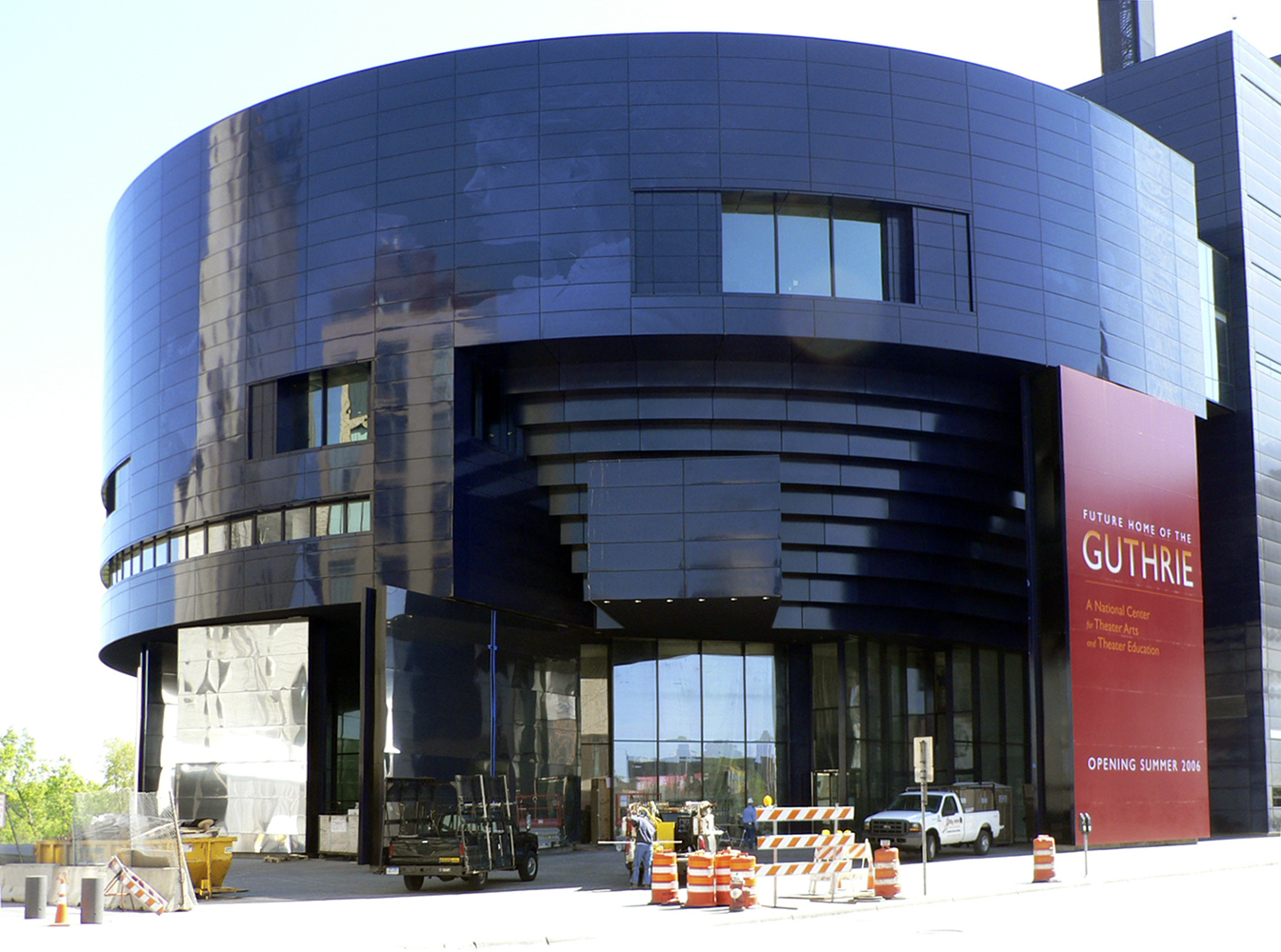 Guthrie Theater.

Photo © Kahle Acoustics
3/7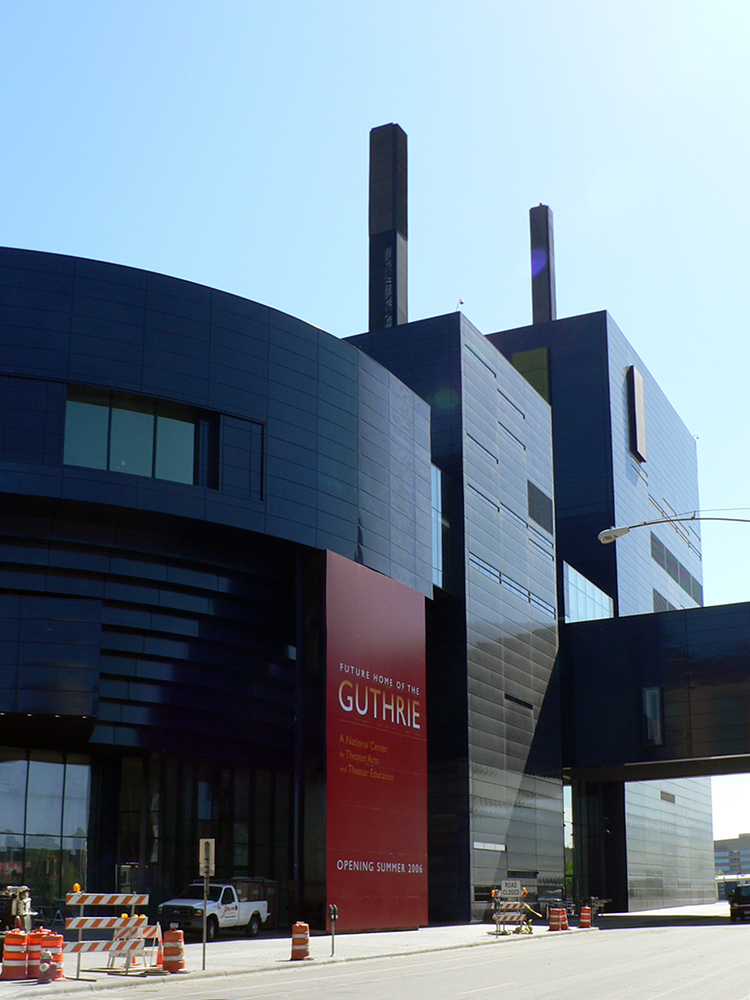 Exterior view of the Guthrie Theater.

Photo © Kahle Acoustics
4/7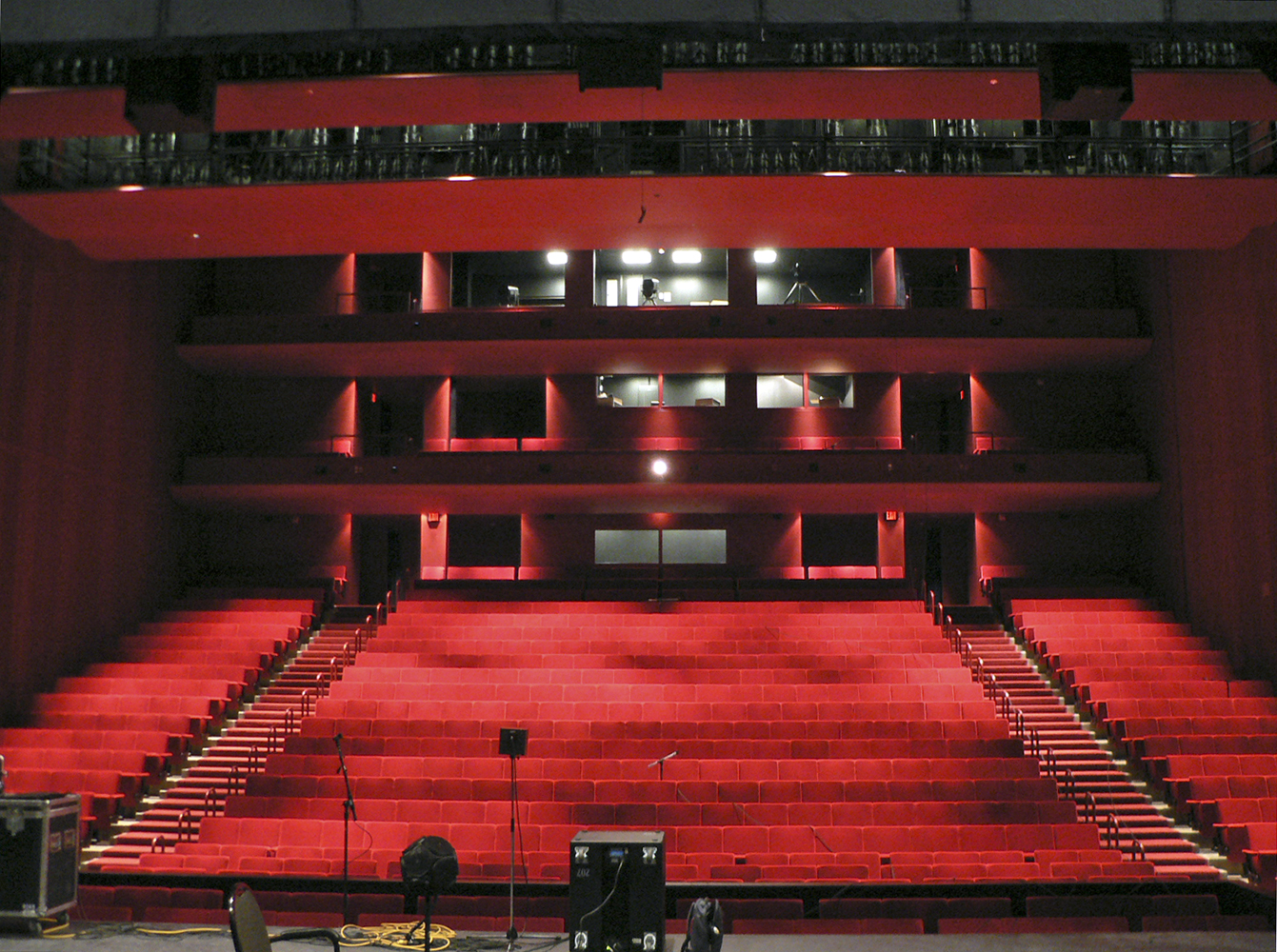 Proscenium Theater as seen from stage.

Photo © Kahle Acoustics
5/7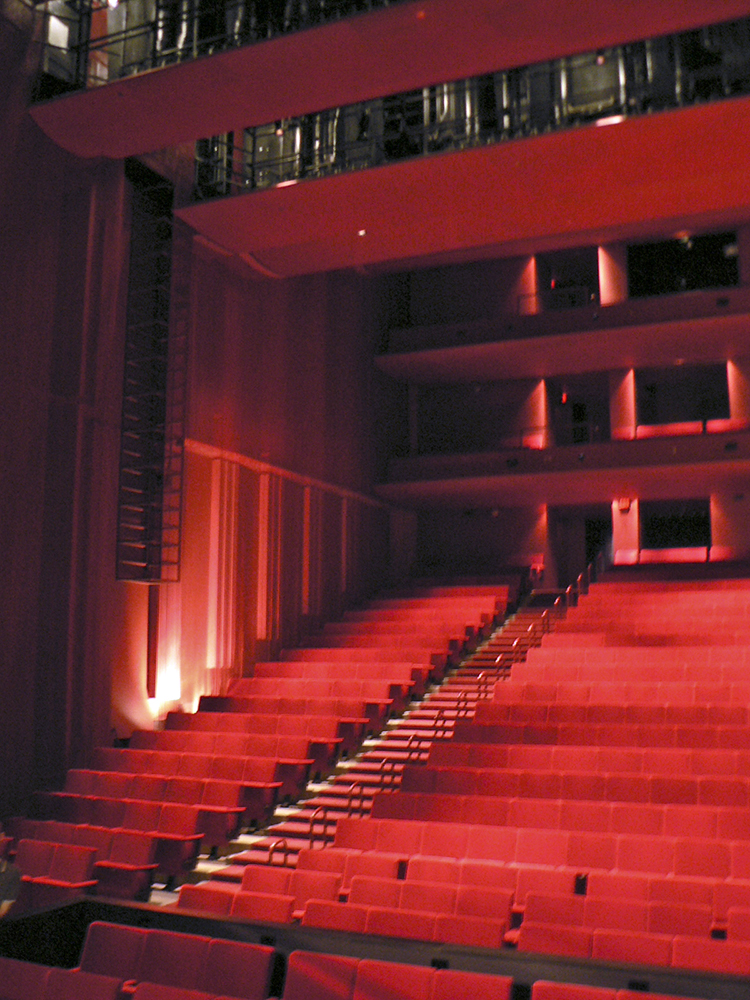 Proscenium Theater.

Photo © Kahle Acoustics
6/7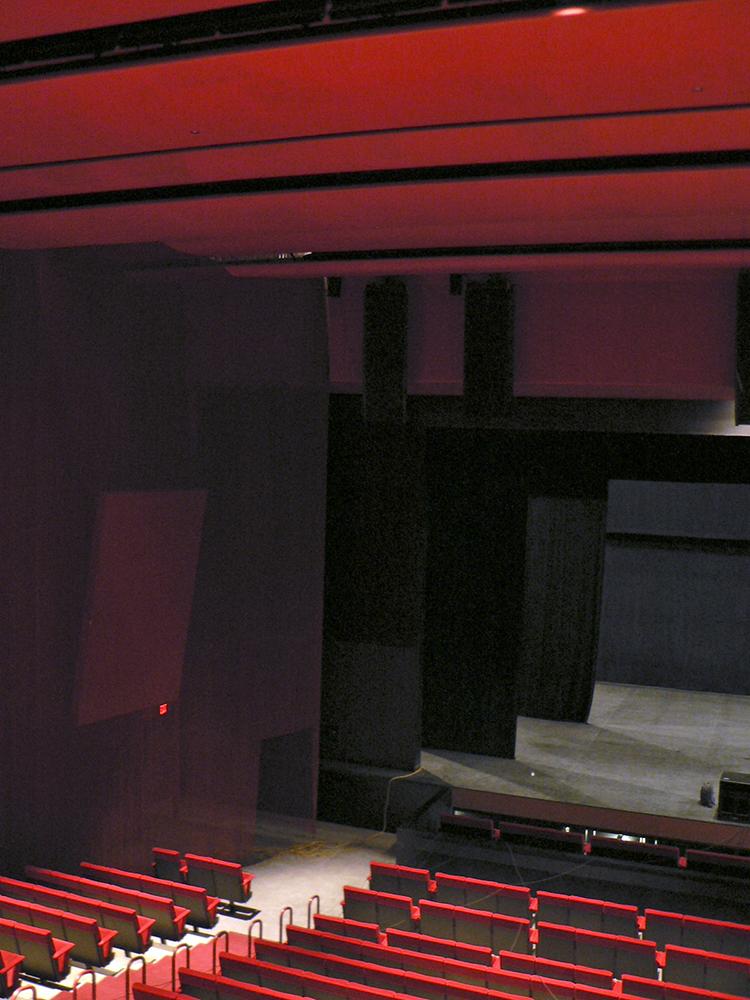 Proscenium Theater stage as seen from balcony.

Photo © Kahle Acoustics
7/7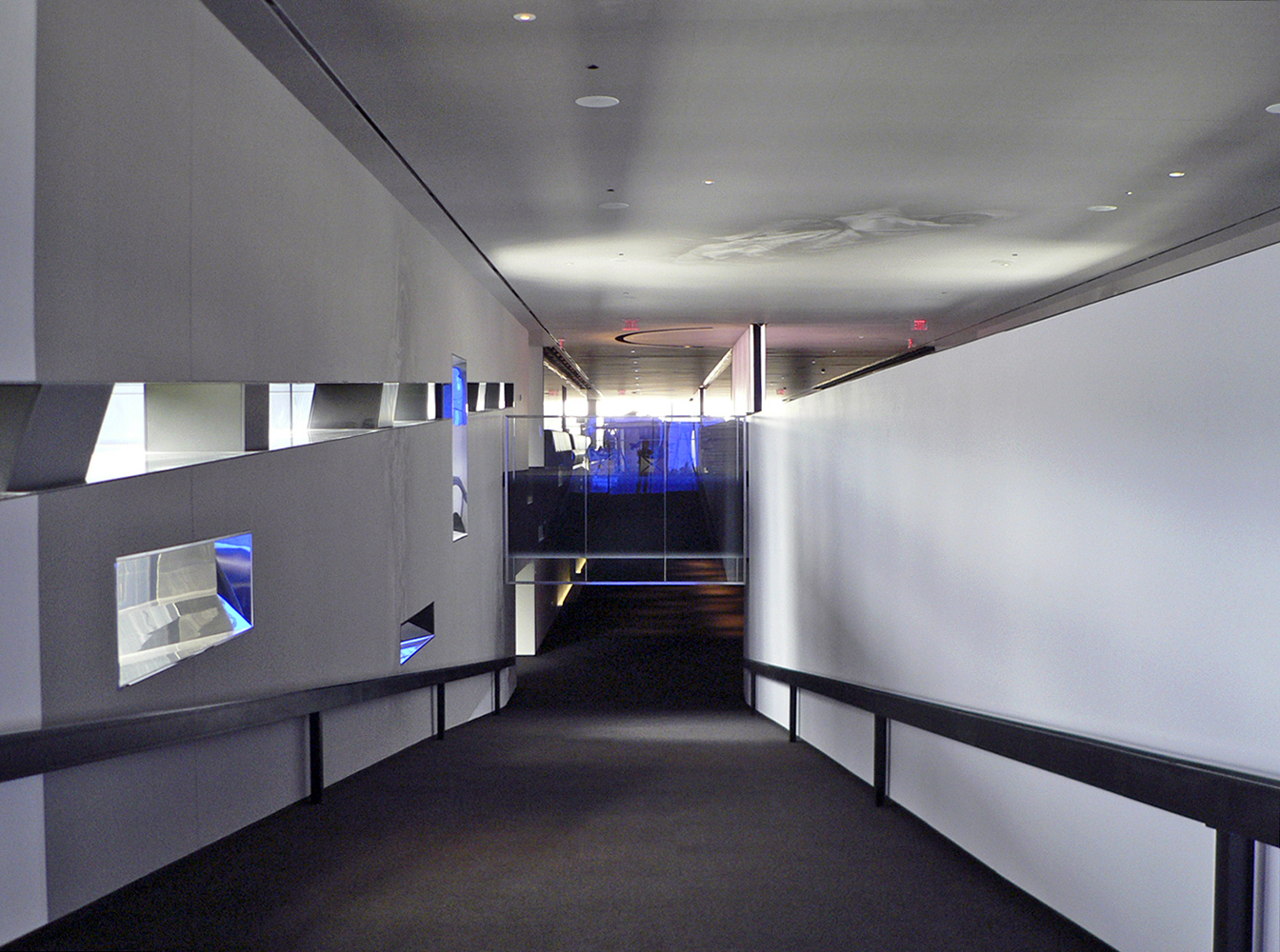 Interior of endless bridge.

Photo © Kahle Acoustics