Maison des Arts et de la Vie associative, Épernay
A dynamic and welcoming music and dance school for the Epernay community's activities. It aligns with the French environmental quality norms (HQE).
Information Sheet
New Build Maison des Arts et de la Vie associative.
Location Épernay, France.
Project Cost 7.8 million €.
Time Frame Conception: 2011-2012. Construction: 2012-2013. Opening: February 2014.
Owner City of Épernay.
Architect(s) Giovanni Pace, agence d'architecture, Reims, France www.pace.archi
Seat Count A music school made of 16 studios and a couple of dedicated rooms for local activities. A dance school with 3 studios, some conference ones (size between 110 m² and 1 600 m²). Office space for local associations. Total area of approx. 3 000 m².
Uses A new cultural and associative house including a dance and music school, designed in compliance with the latest High Quality Environmental (HQE) norms.
Services Comprehensive acoustic consulting services including acoustic concept, design and construction supervision.
Team Johan Brulez, Thomas Wulfrank, Eckhard Kahle, Kahle Acoustics.
1/5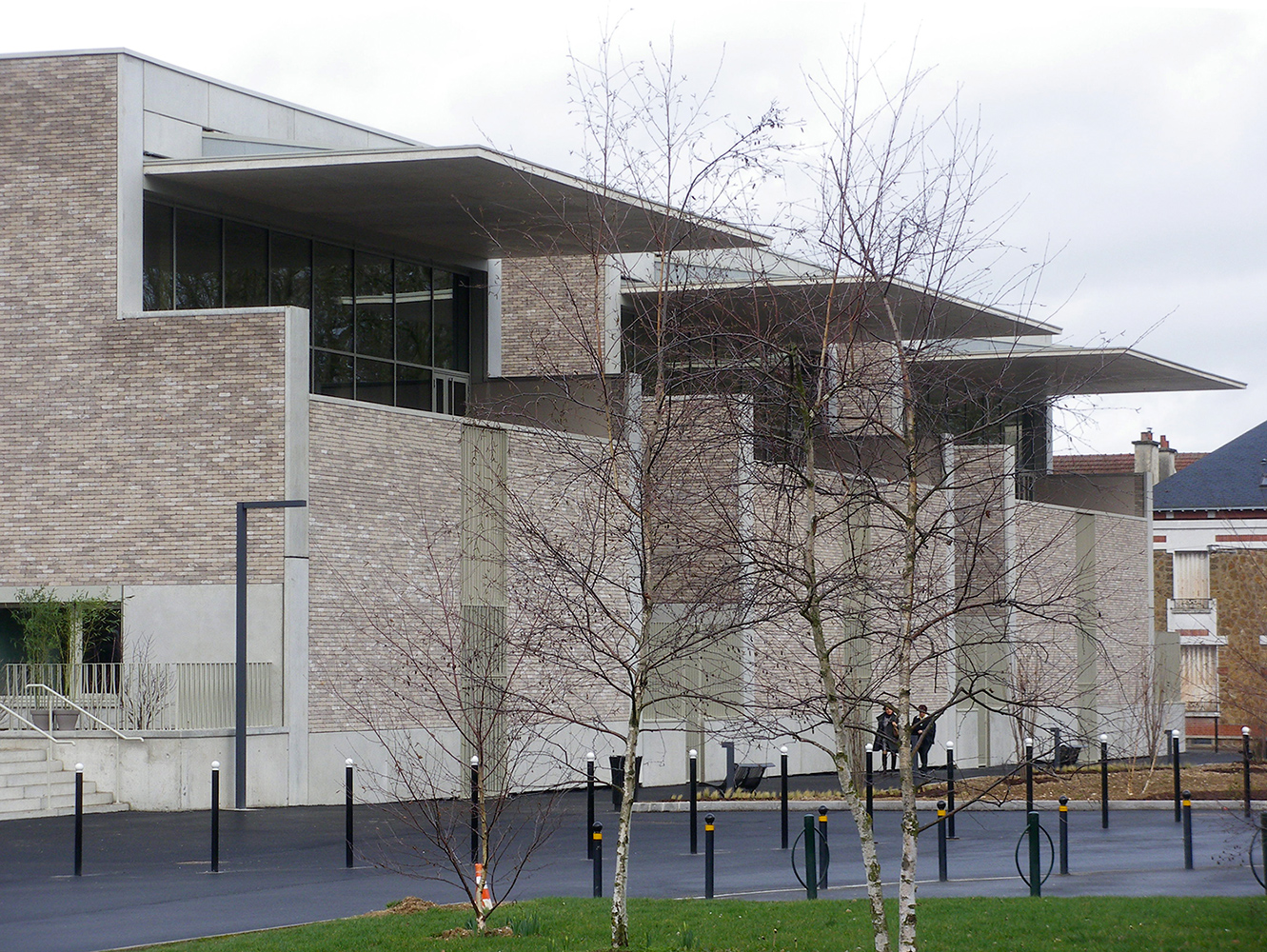 Façade of the Maison de vie associative.

Photo © Kahle Acoustics
2/5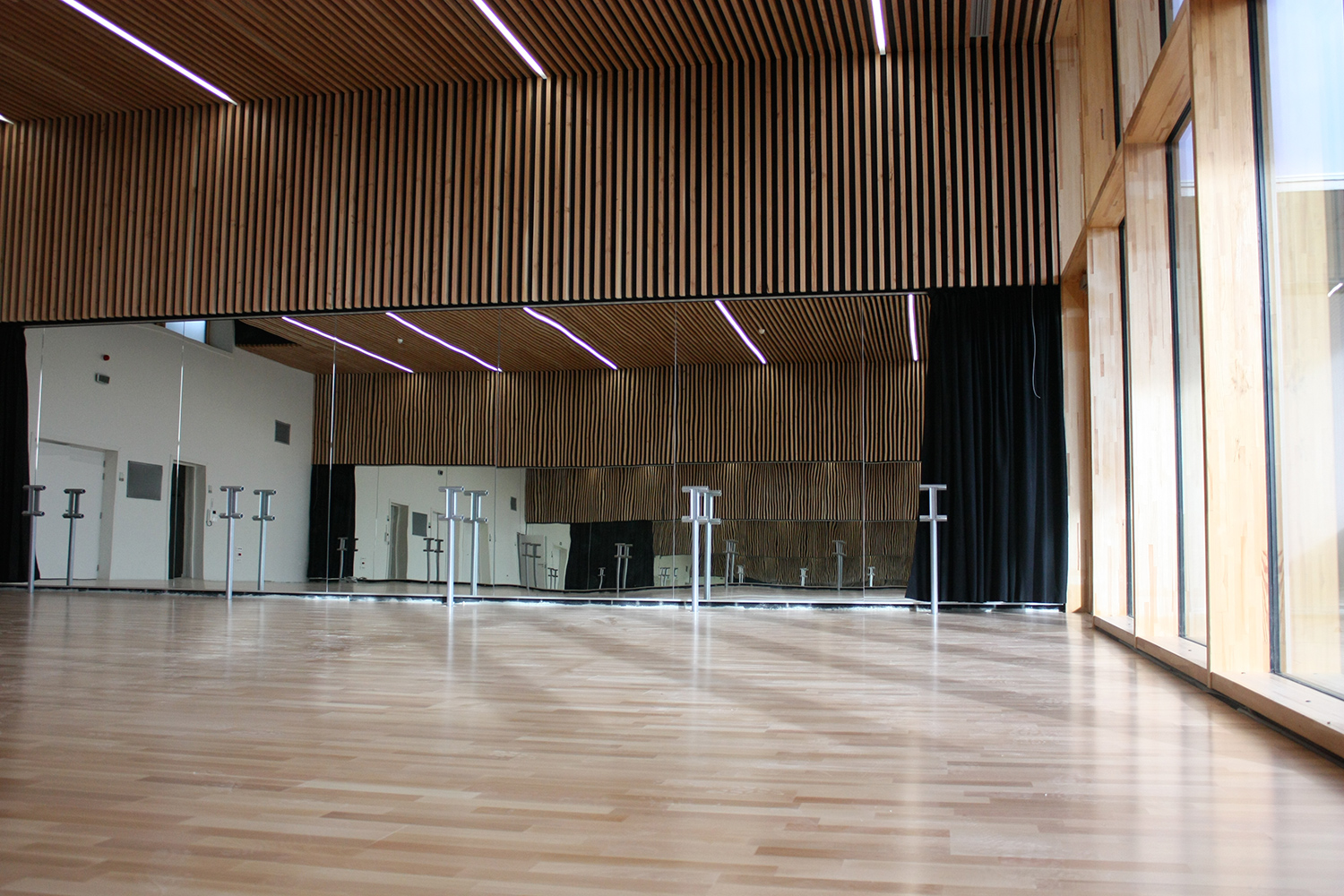 One of the dancing rehearsal rooms.

Photo © Kahle Acoustics
3/5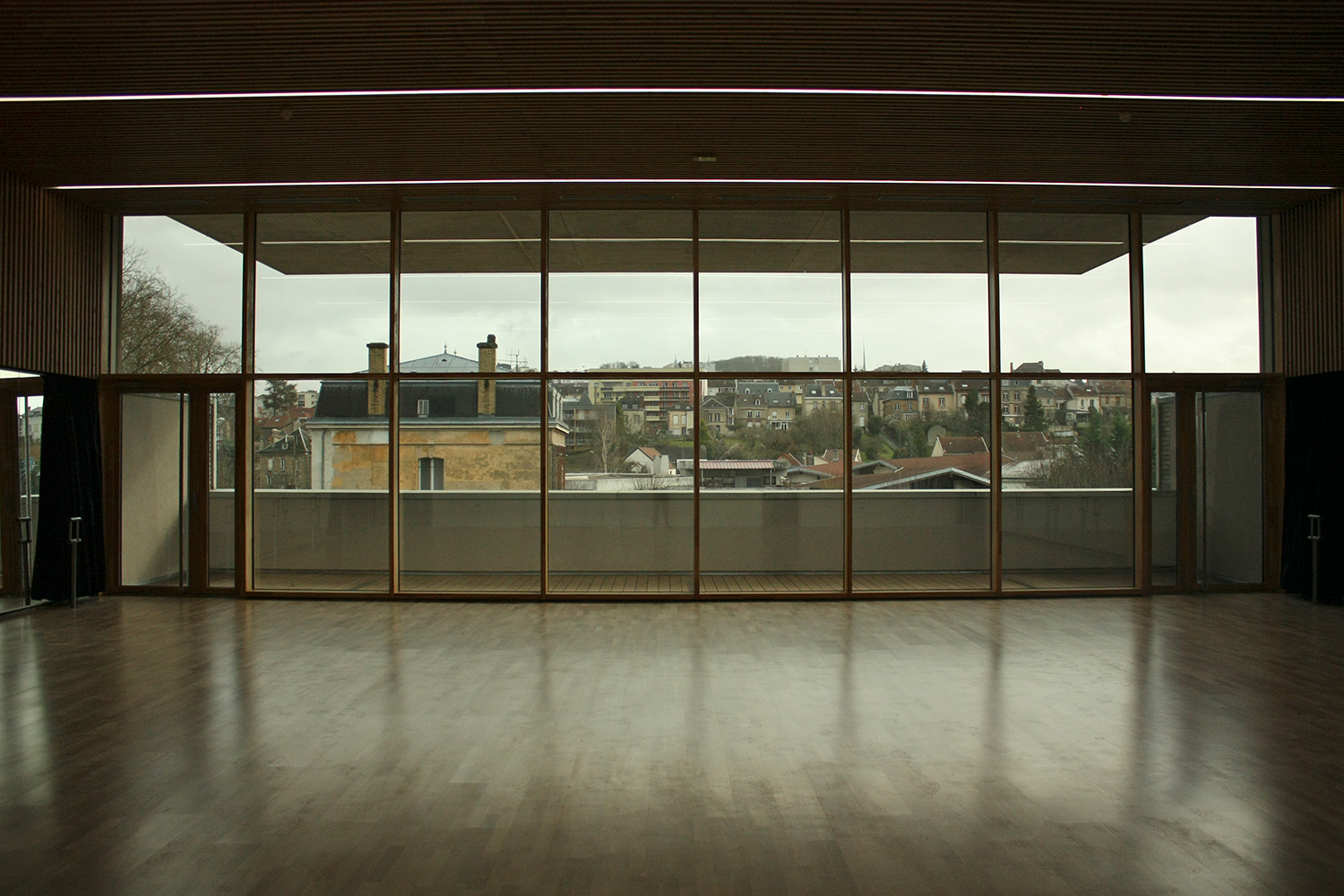 Lateral side of the ballroom with glass surface.

Photo © Kahle Acoustics
4/5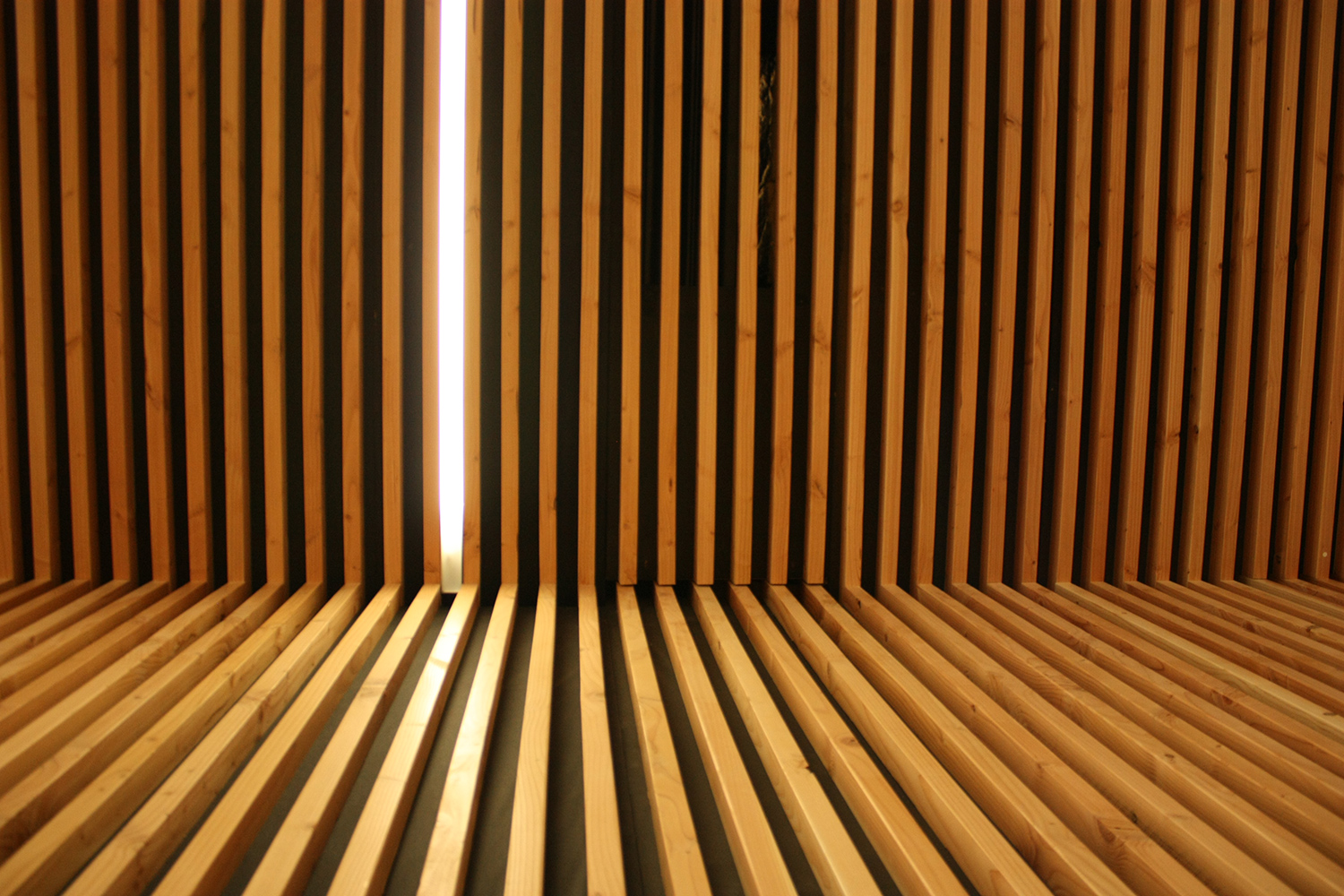 Wood beams alignment, detail from the ballroom ceiling.

Photo © Kahle Acoustics
5/5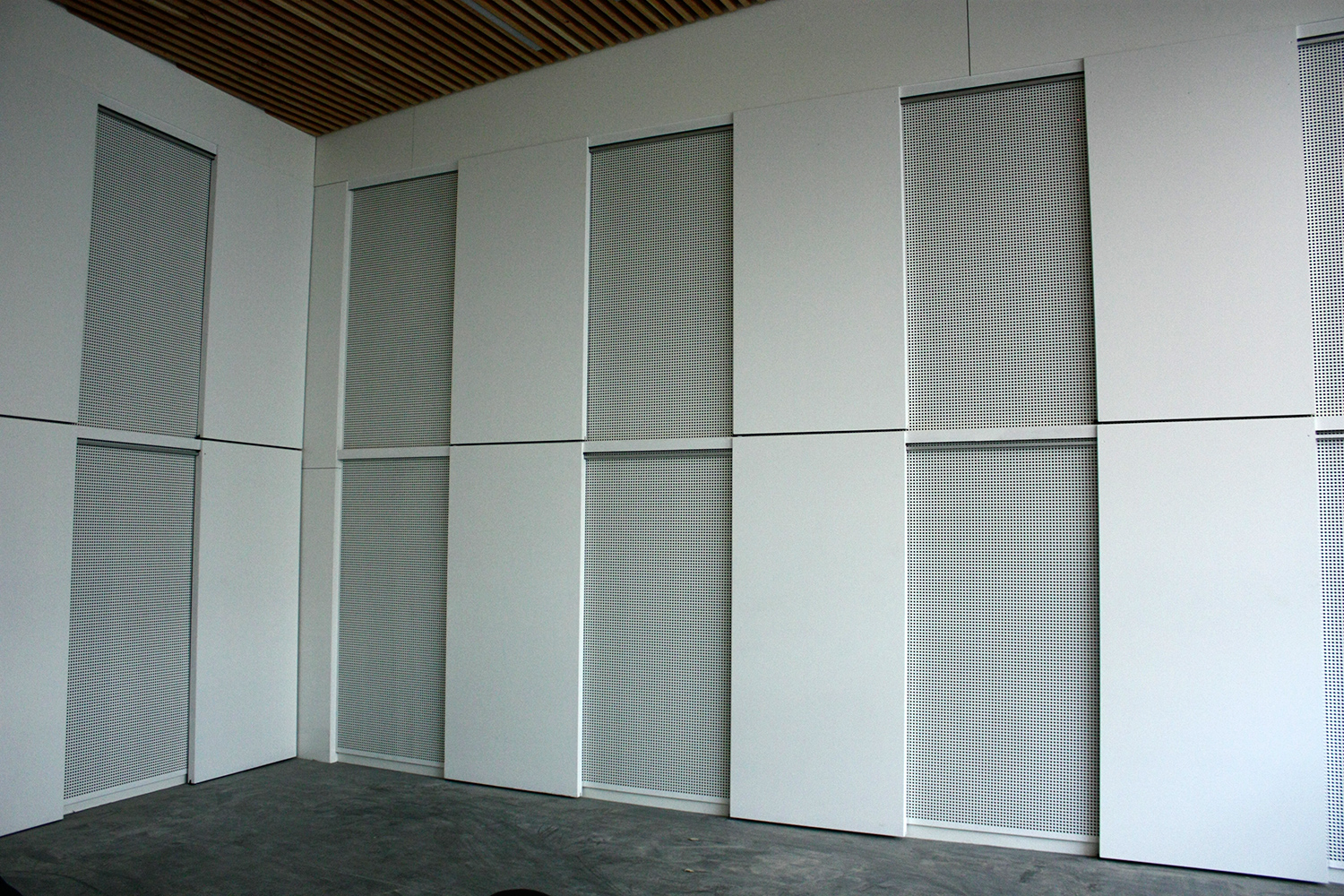 Smooth acoustic integration within the walls of the various studios.

Photo © Kahle Acoustics