Nationaltheatret, Oslo
The Nationaltheatret is a building dating from 1899. The renovation includes an upgrade of the technical and theatrical installations and an improvement to the acoustic quality of the main hall. Landmarked building.
Projectgegevens
Renovatie/Transformatie Nationaltheatret, Oslo www.nationaltheatret.no
Locatie Oslo, Norway. Landmarked building.
Bouwkosten Tbc.
Periode Acoustic tender: 2019. Design: 2019-2022. Construction: 2023-2025. Opening: 2025.
Opdrachtgever Statsbygg, Oslo.
Architect(en) Ratio Arkitekter AS, Oslo ratioark.no
Capaciteit The largest and main hall (Hovedscenen) has a 741-seat capacity. The theatre gross floor area is of 12 070 m² with a planned extension of 2 500 m².
Gebruik Classical Norwegian drama, amplified music concerts, musicals and lectures.
Werkzaamheden Comprehensive acoustic consulting services including acoustic concept, room acoustics, sound isolation and noise control design, construction supervision and post-opening services.
Adviseur(s) Yann Jurkiewicz, Eckhard Kahle, Kahle Acoustics. In collaboration with Svein Folkvord, Tor Halmrast, COWI.
1/4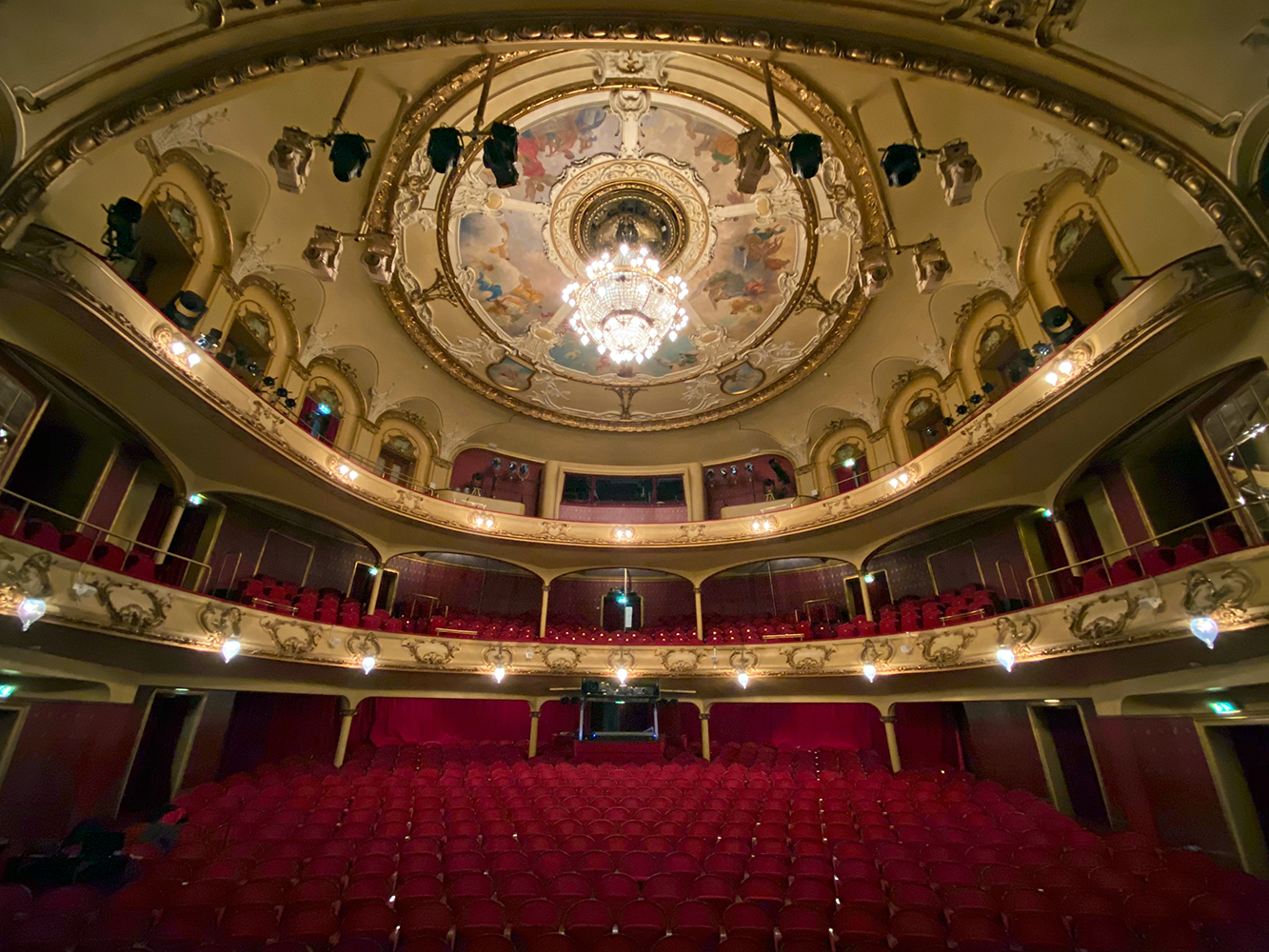 As seen from the stage of the largest hall of the Nationaltheatret in Oslo: the Hovedscenen (or main hall).

Foto © Kahle Acoustics
2/4
Acoustics tests in the largest hall of the Nationaltheatret in Oslo: the Hovedscenen (or main hall).

Foto © Kahle Acoustics
3/4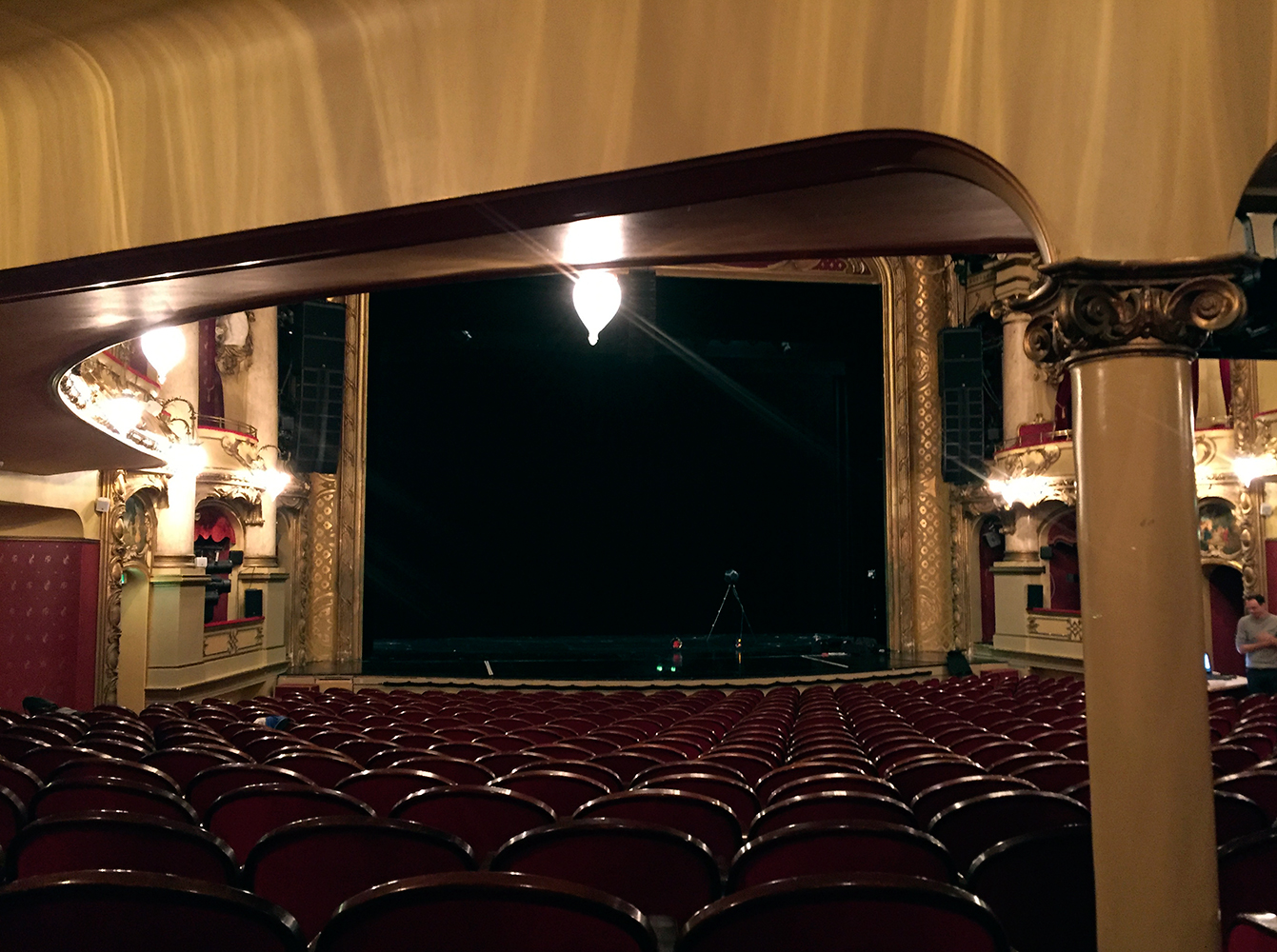 View from the parterre below the first balcony of the largest hall of the Nationaltheatret in Oslo: the Hovedscenen (or main hall).

Foto © Kahle Acoustics
4/4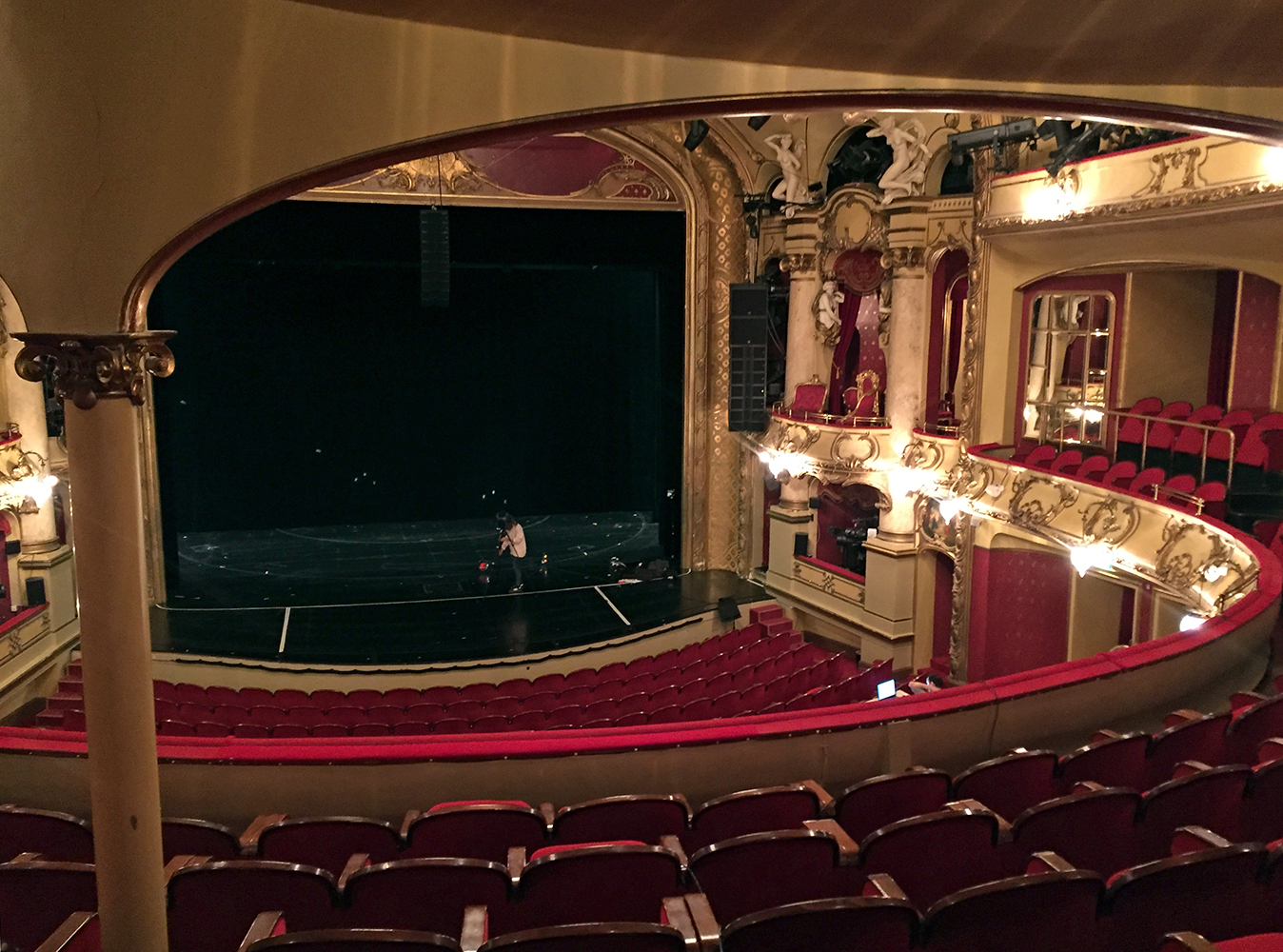 View from the first balcony onto the stage of the largest hall of the Nationaltheatret in Oslo: the Hovedscenen (or main hall).

Foto © Kahle Acoustics