Yong Siew Toh Conservatory of Music, Singapore
A conservatory of music with a 650-seat concert hall, teaching rooms and rehearsal-recording studios.
Projectgegevens
Nieuwbouw Yong Siew Toh Conservatory of Music www.ystmusic.nus.edu.sg
Locatie Singapore.
Bouwkosten $30 miljoen Singpore (ongeveer 15 miljoen €).
Periode Begin van het project: 2003. Begin van het bouwterrein: 2004. Opening: Oktober 2006.
Opdrachtgever Nationaal Universiteit van Singapore.
Architect(en) Liu Thai Ker, RSP Architects, Singapore rsp.sg
Theateradviseur(s) Theatre Projects Consultants, Londen theatreprojects.com
Capaciteit Concertzaal van 650 plaats, 5 zalen van herhalingen, 40 kursuszalen, studio's van werk, geluidsopname studio. Totale oppervlakte: 15 000 m².
Gebruik Concerten, recitals, orkest herhalingen, muziek conservatorium.
Werkzaamheden Akoestisch concept, volledig akoestisch advies.
Adviseur(s) Eckhard Kahle, Projectleider, Nathalie Faillet, Kahle Acoustics.
1/9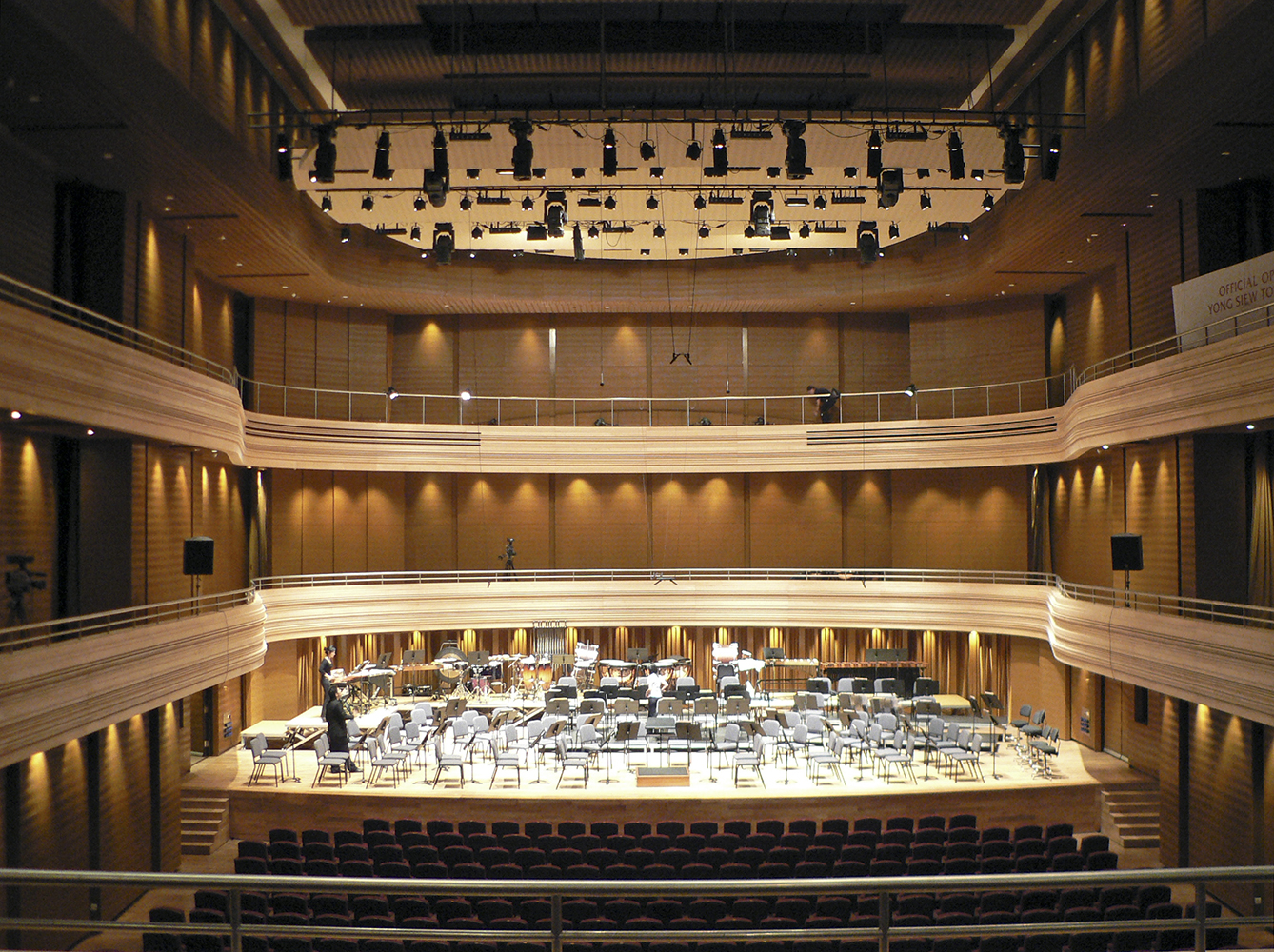 The 650-seat concert hall with its two ribbon-like balconies surrounding the stage.

Foto © Kahle Acoustics
2/9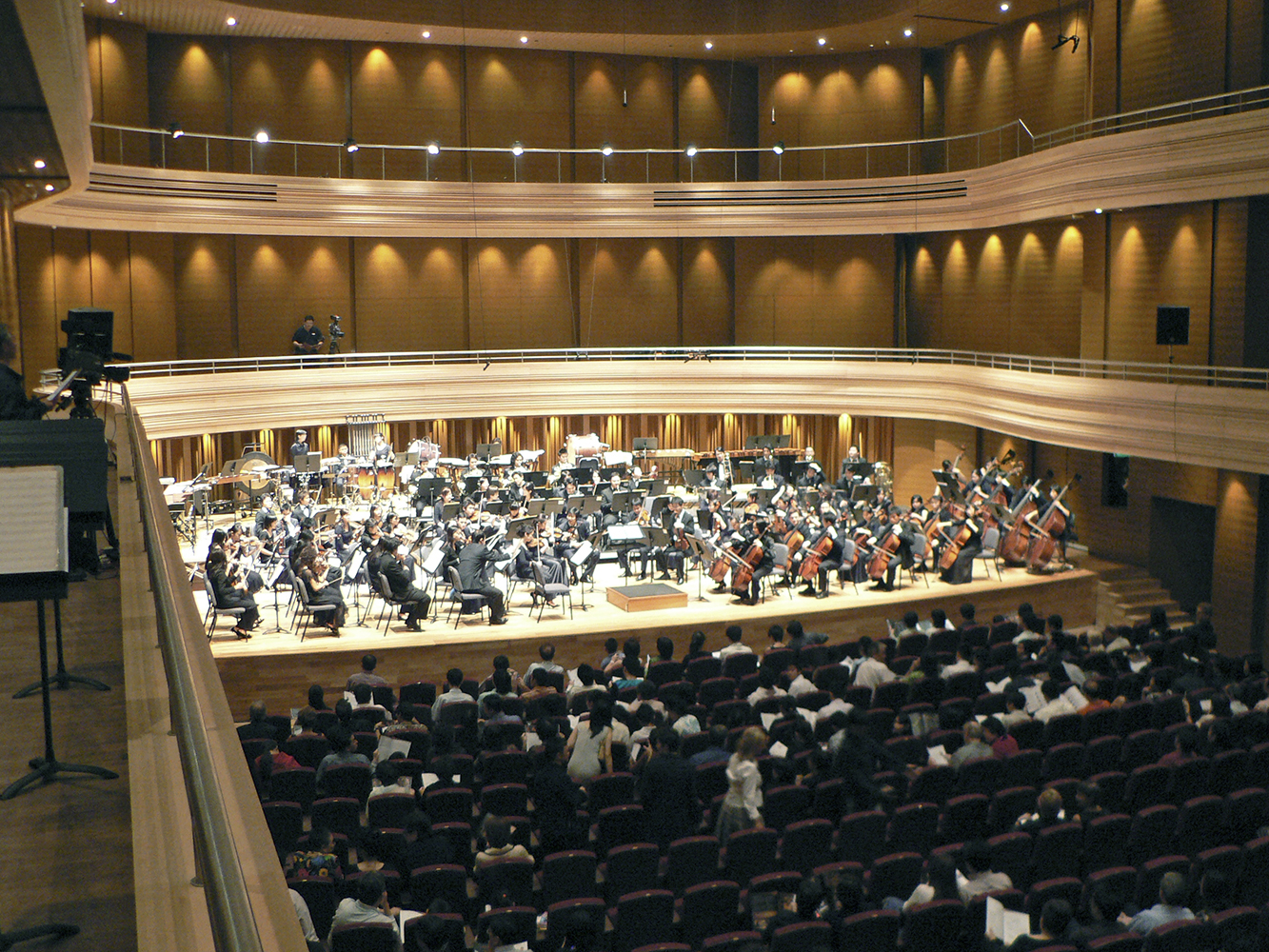 Rehearsal of a symphonic music concert in the 650-seat concert hall.

Foto © Kahle Acoustics
3/9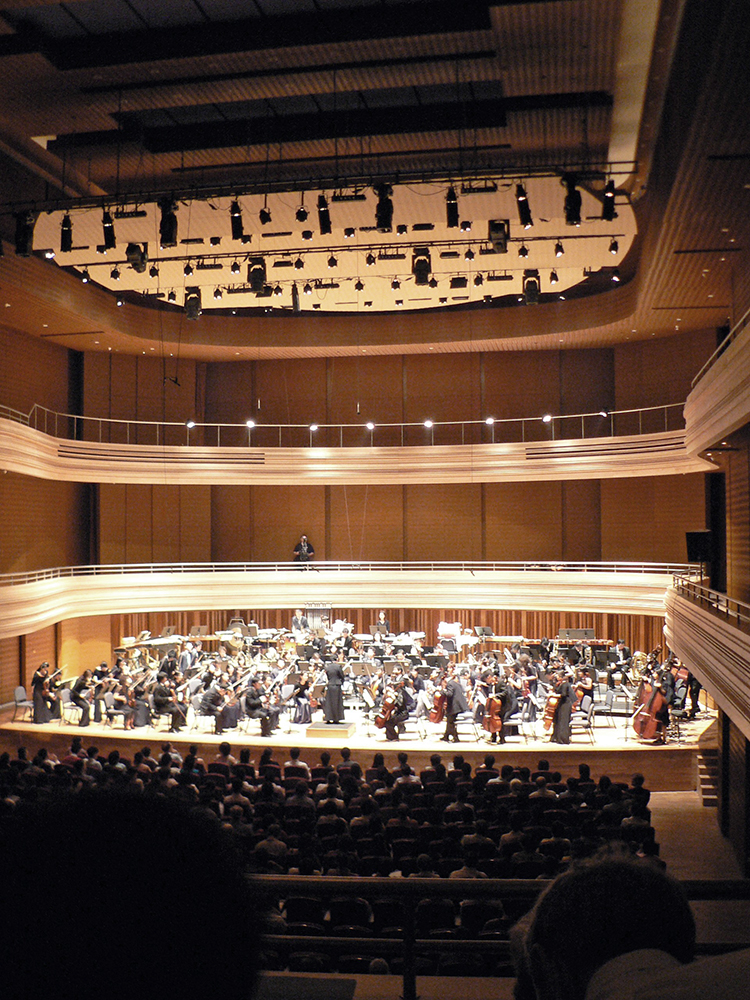 650-seat concert hall.

Foto © Kahle Acoustics
4/9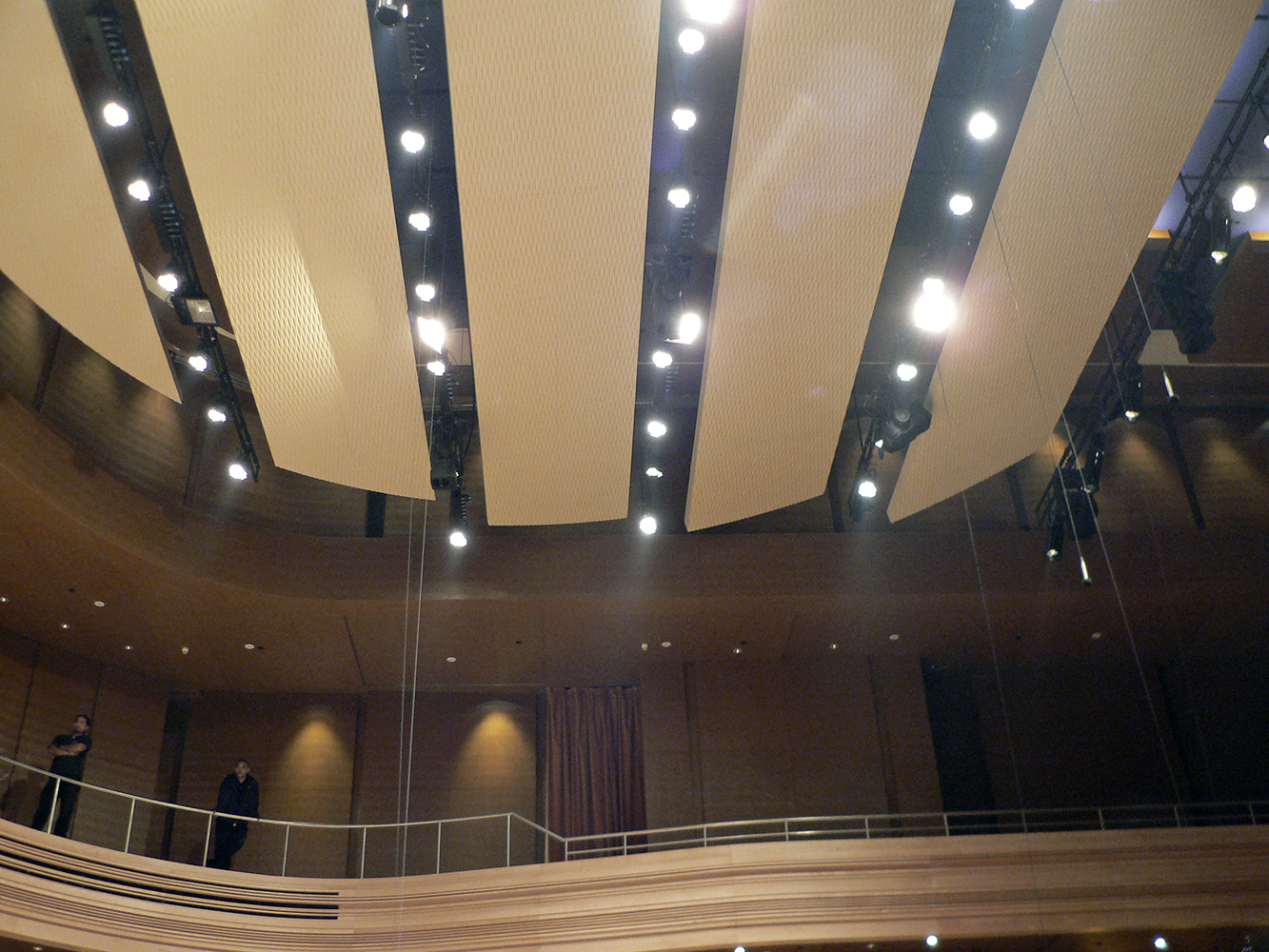 Reflection panels above the stage and the first rows of seats of the 650-seat concert hall.

Foto © Kahle Acoustics
5/9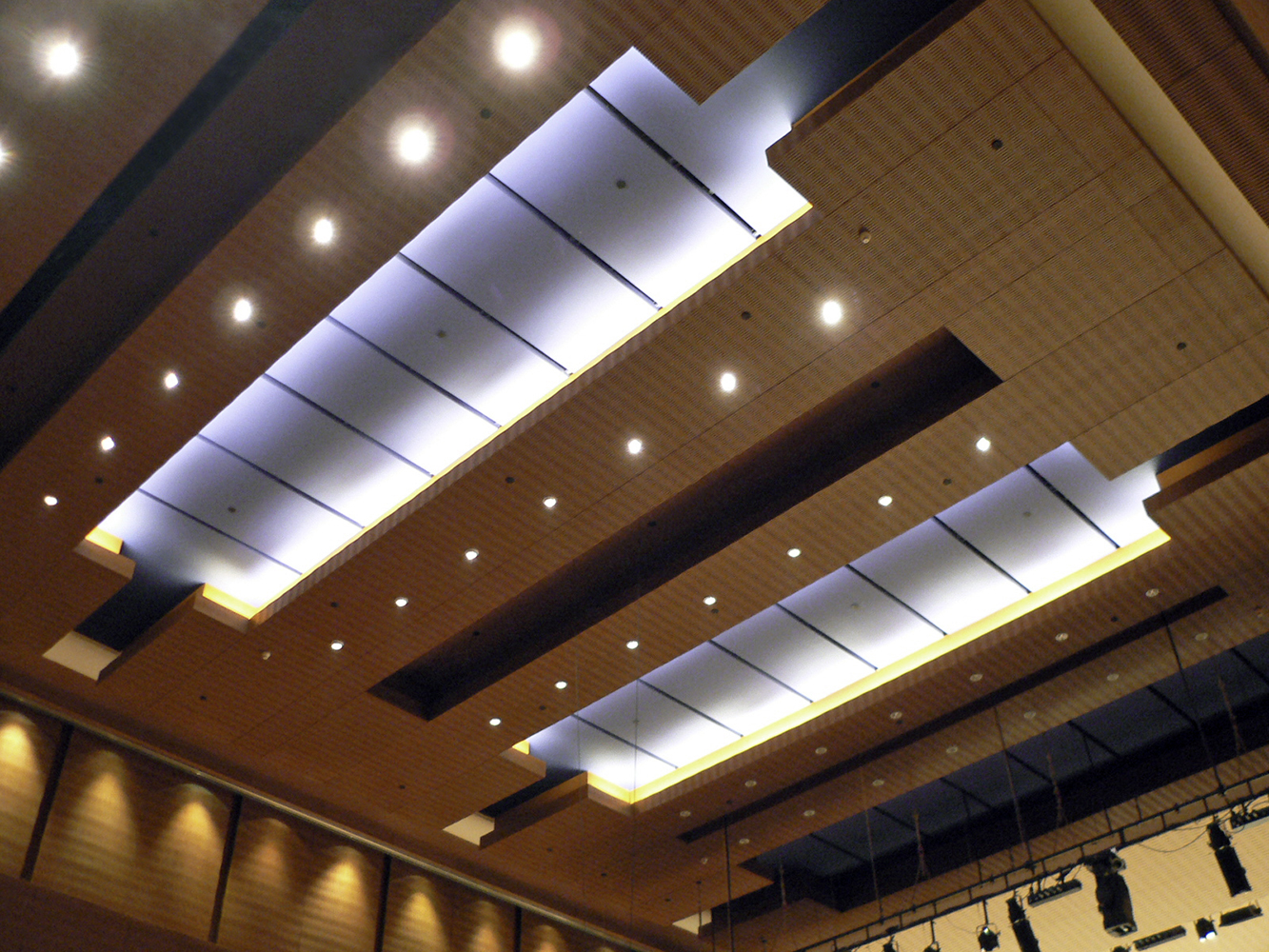 Ceiling of concert hall.

Foto © Kahle Acoustics
6/9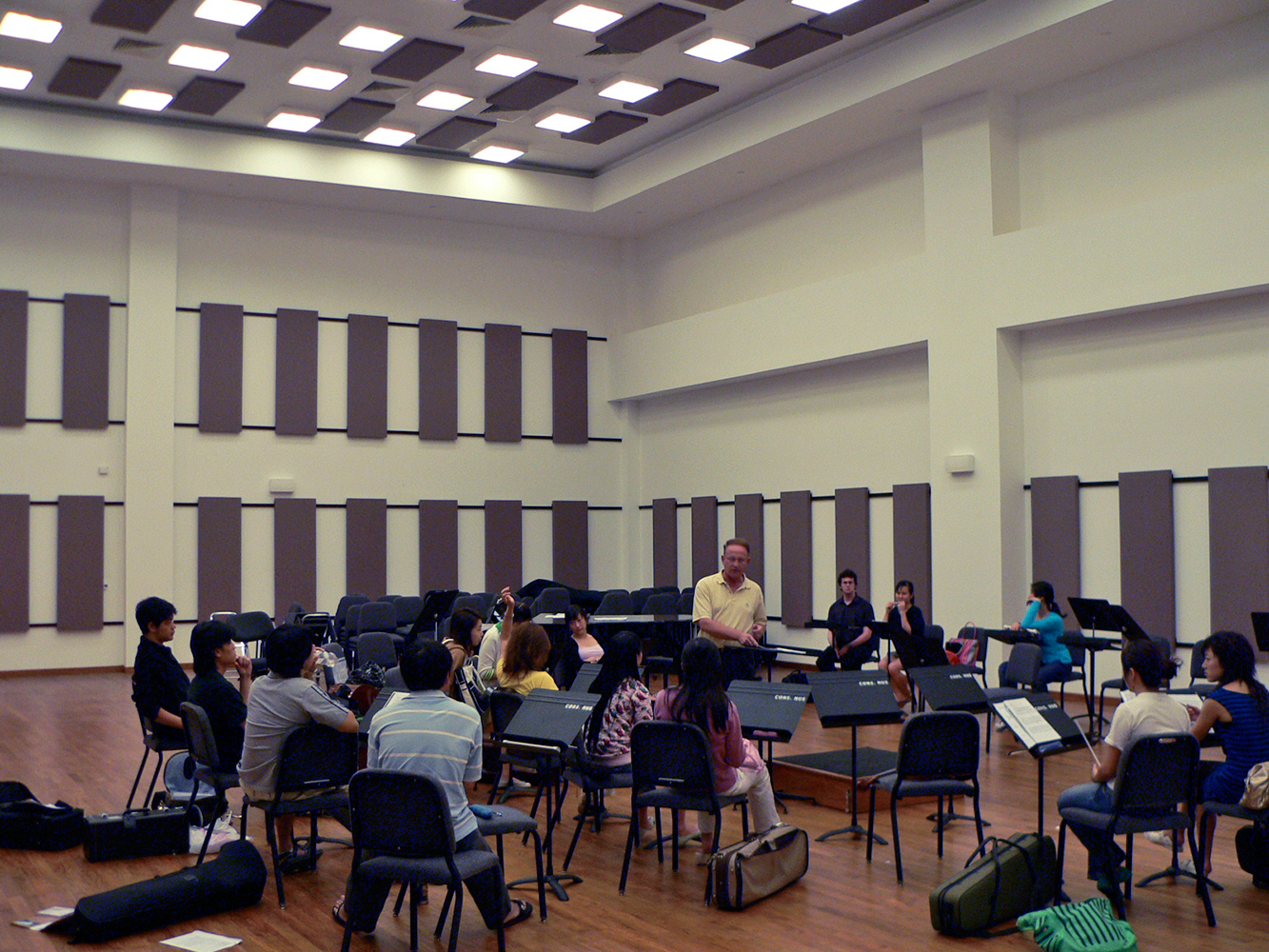 One of the rehearsal rooms, sometimes used for chamber music concerts with a small audience. By means of the removable absorbing panels, the acoustics can be adapted to different configurations.

Foto © Kahle Acoustics
7/9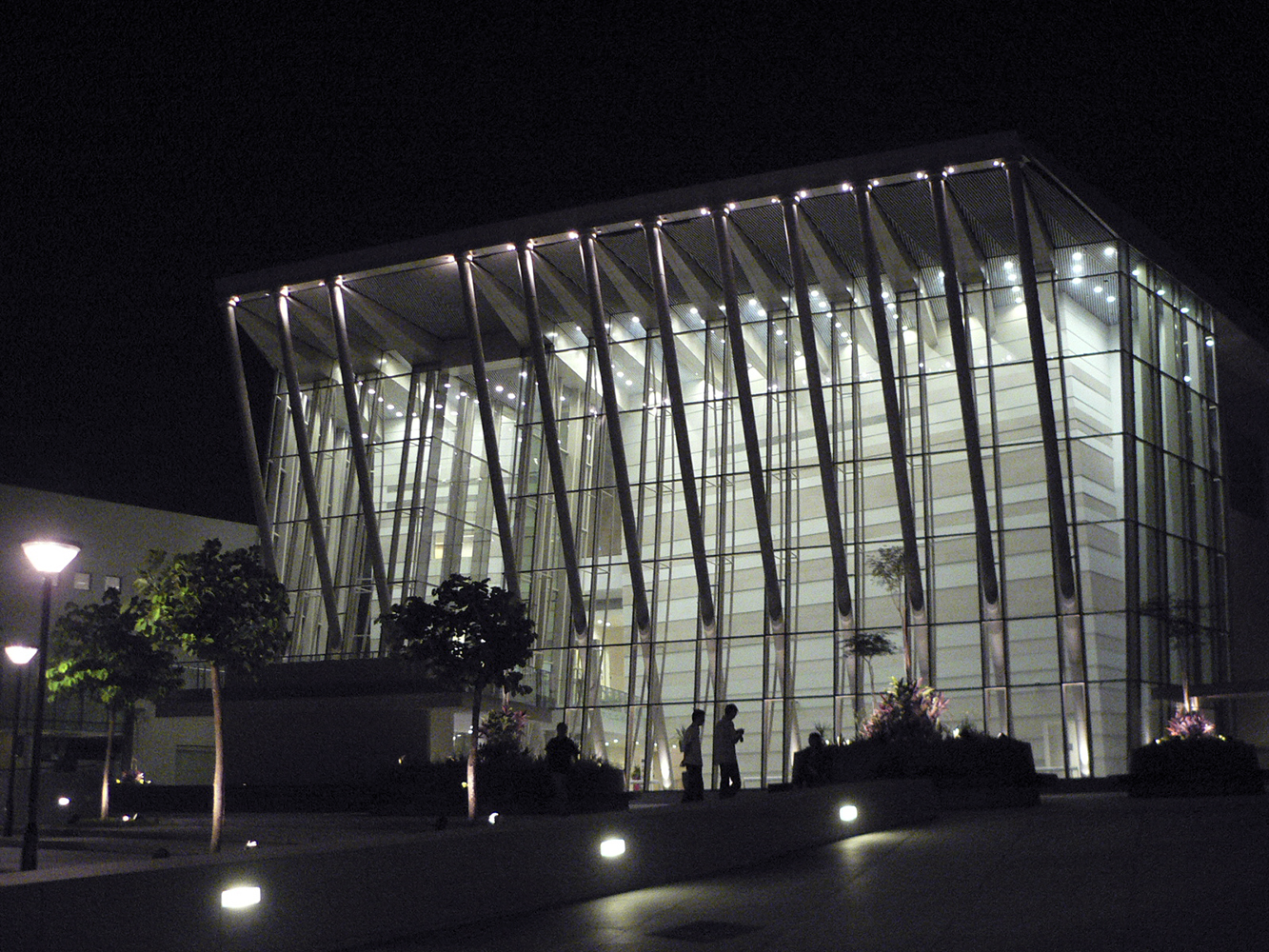 The Yong Siew Toh Conservatory of Music from the outside.

Foto © Kahle Acoustics
8/9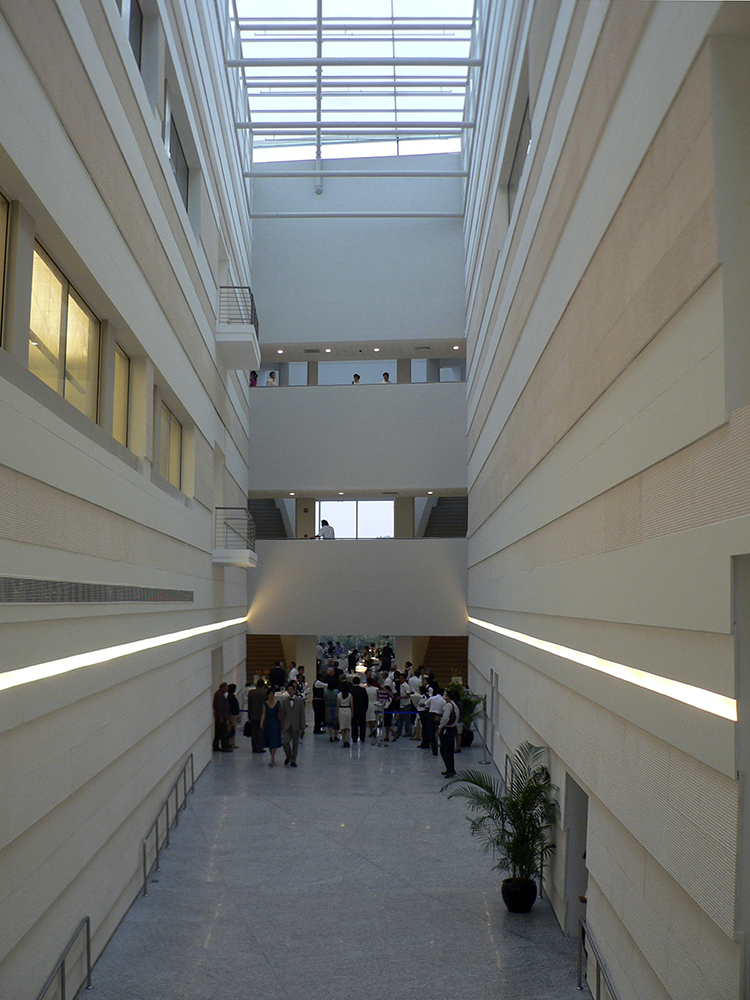 Entrance and foyer.

Foto © Kahle Acoustics
9/9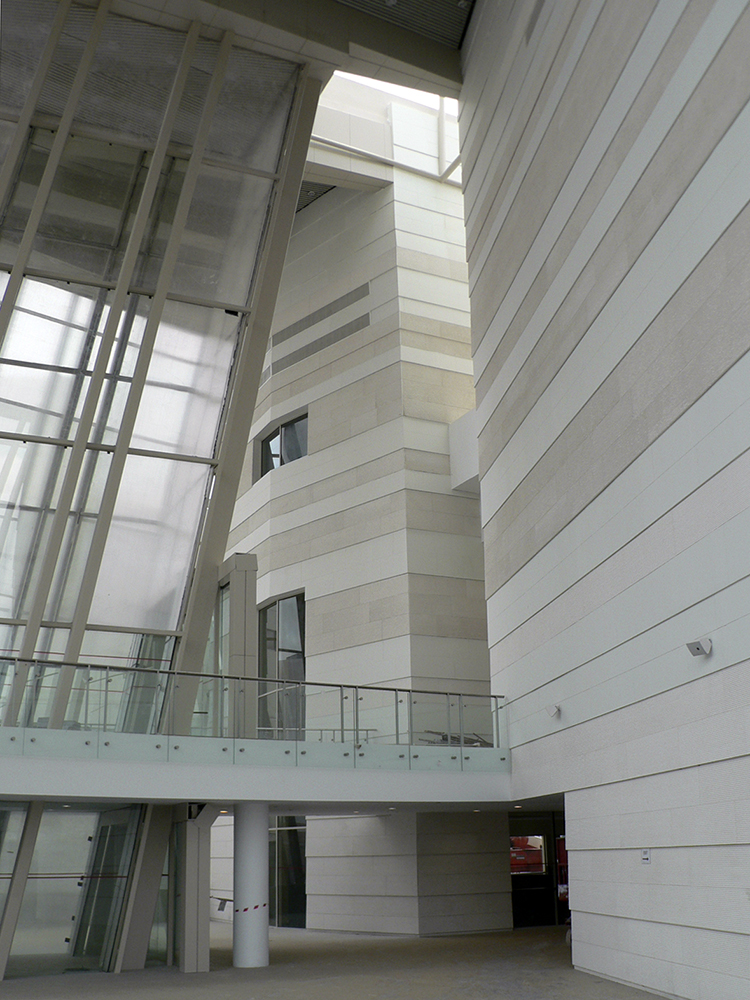 Foyer.

Foto © Kahle Acoustics