Yong Siew Toh Conservatory of Music, Singapore
A conservatory of music with a 650-seat concert hall, teaching rooms and rehearsal-recording studios.
Information Sheet
New Build Yong Siew Toh Conservatory of Music www.ystmusic.nus.edu.sg
Location Singapore.
Project Cost $30 million Singpore (approximately 15 million €).
Time Frame Design: 2003. Construction: 2004. Opening: October 2006.
Owner National University of Singapore.
Architect(s) Liu Thai Ker, RSP Architects, Singapore rsp.sg
Theatre Planner(s) Theatre Projects Consultants, London theatreprojects.com
Seat Count 650-seat concert hall, 5 ensemble rehearsal rooms, 40 teaching rooms, 50 practice rooms. The two balconies surrounding the concert hall are mostly used by the audience, however the first balcony may also be used by a choir and/or musicians in some musical configurations. Total area 15 000 m².
Uses Concerts, recitals, orchestra rehearsals, music conservatory.
Services Basic and acoustical concept; acoustical consulting throughout the project.
Team Eckhard Kahle, Project Manager, Nathalie Faillet, Kahle Acoustics.
1/9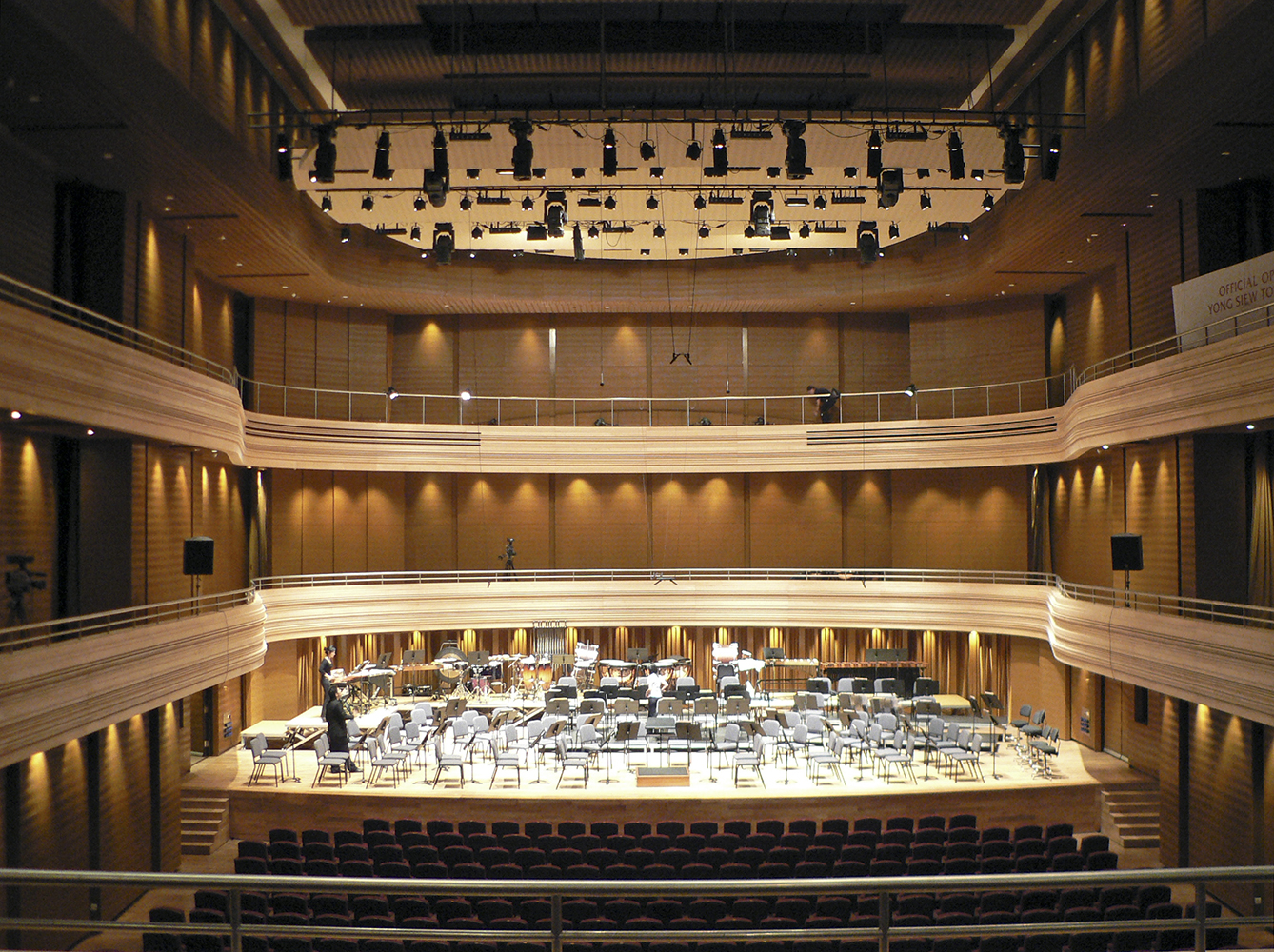 The 650-seat concert hall with its two ribbon-like balconies surrounding the stage.

Photo © Kahle Acoustics
2/9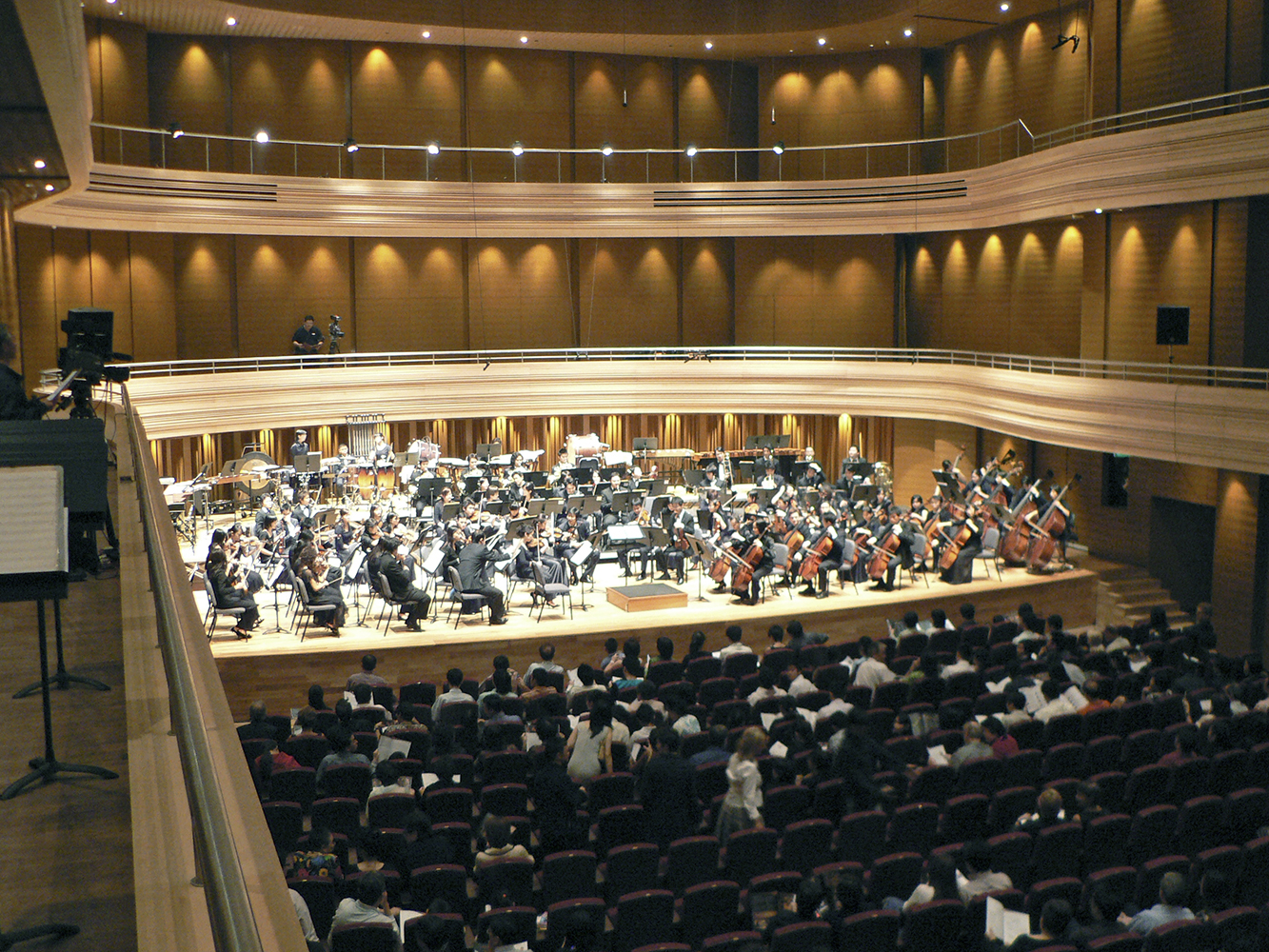 Rehearsal of a symphonic music concert in the 650-seat concert hall.

Photo © Kahle Acoustics
3/9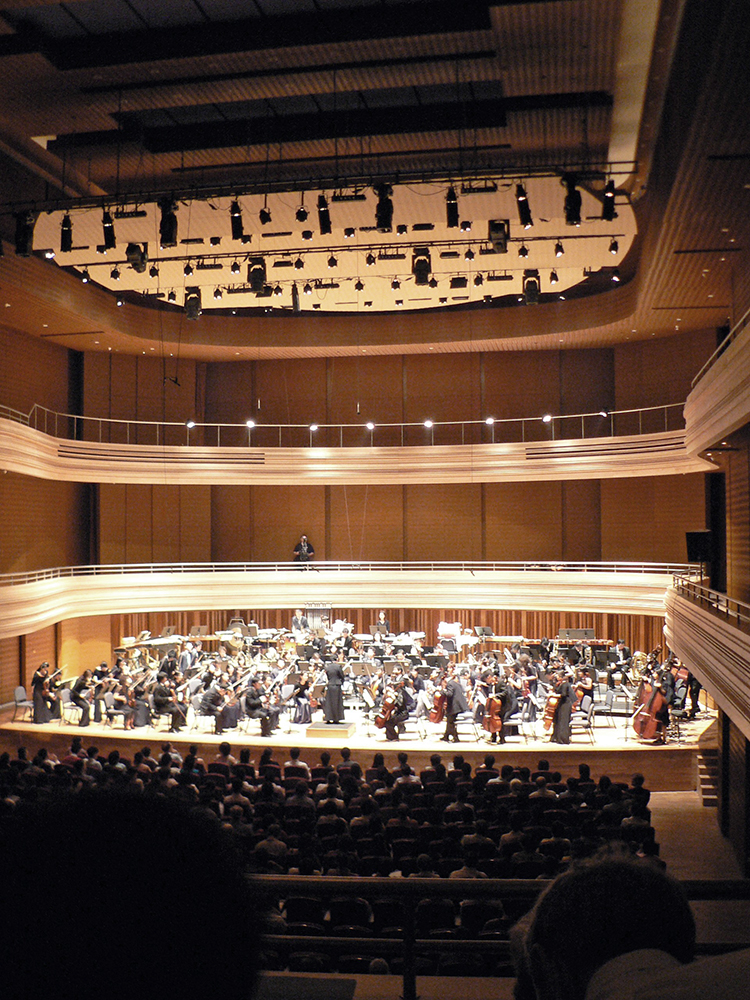 650-seat concert hall.

Photo © Kahle Acoustics
4/9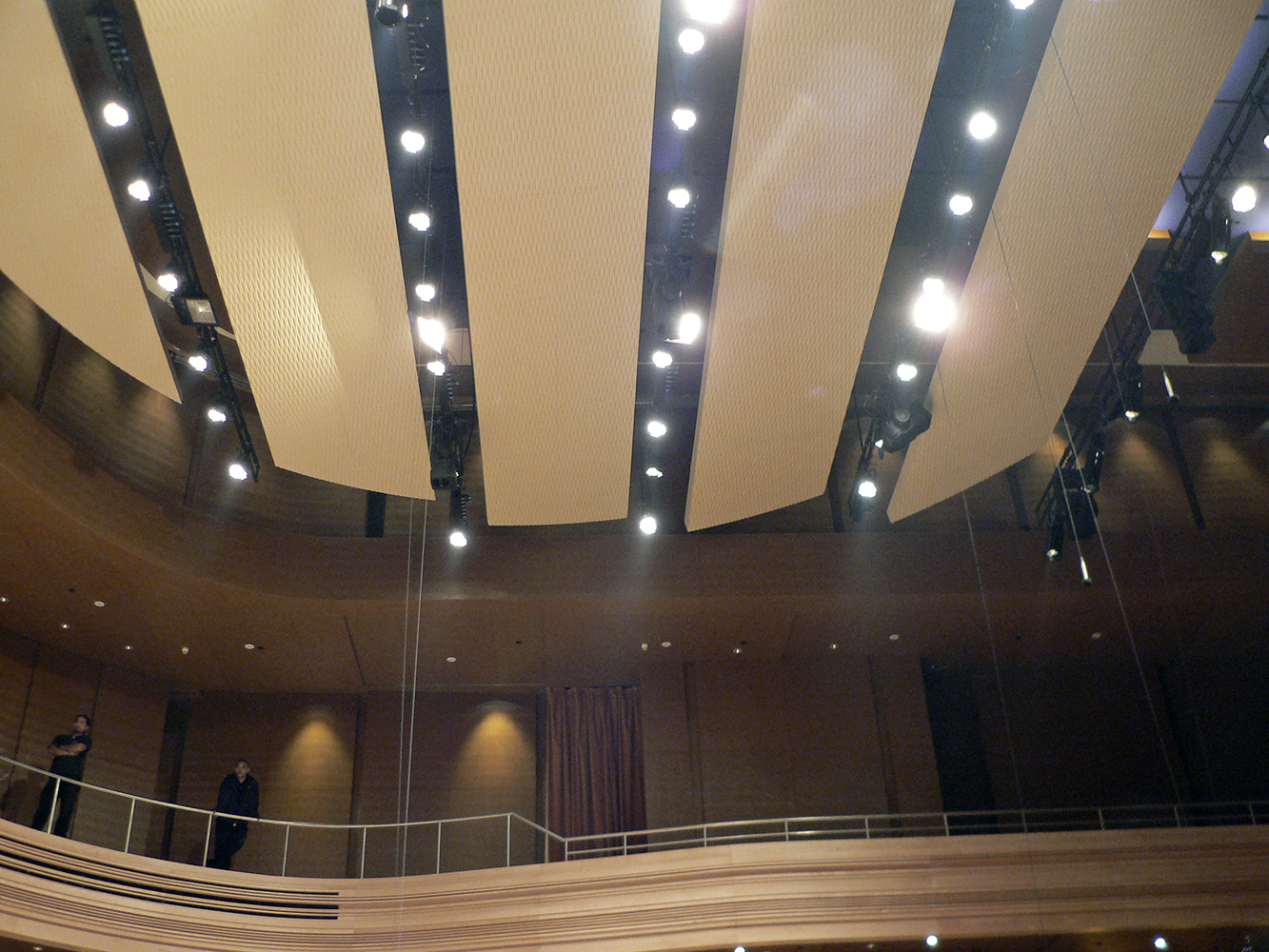 Reflection panels above the stage and the first rows of seats of the 650-seat concert hall.

Photo © Kahle Acoustics
5/9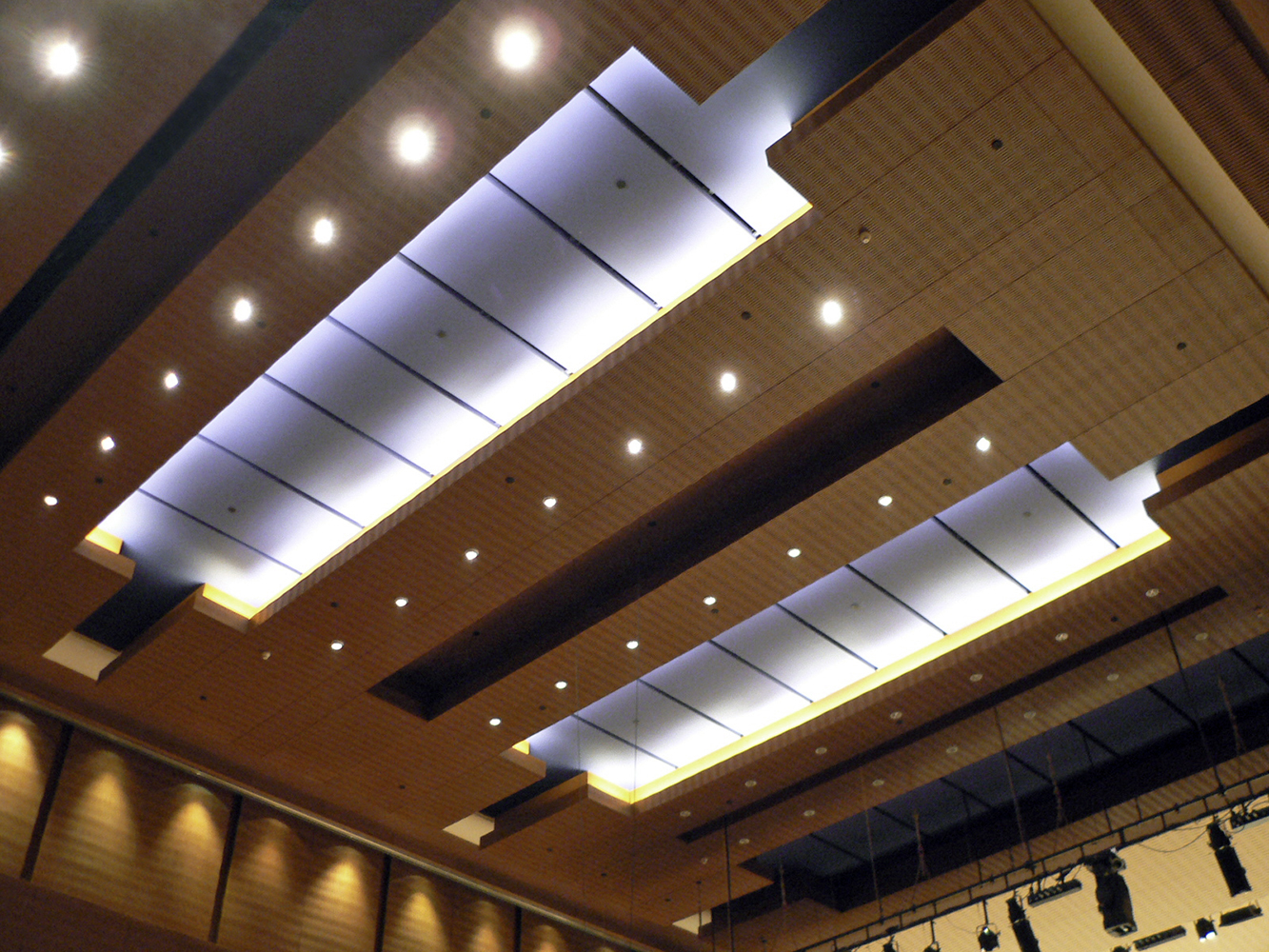 Ceiling of concert hall.

Photo © Kahle Acoustics
6/9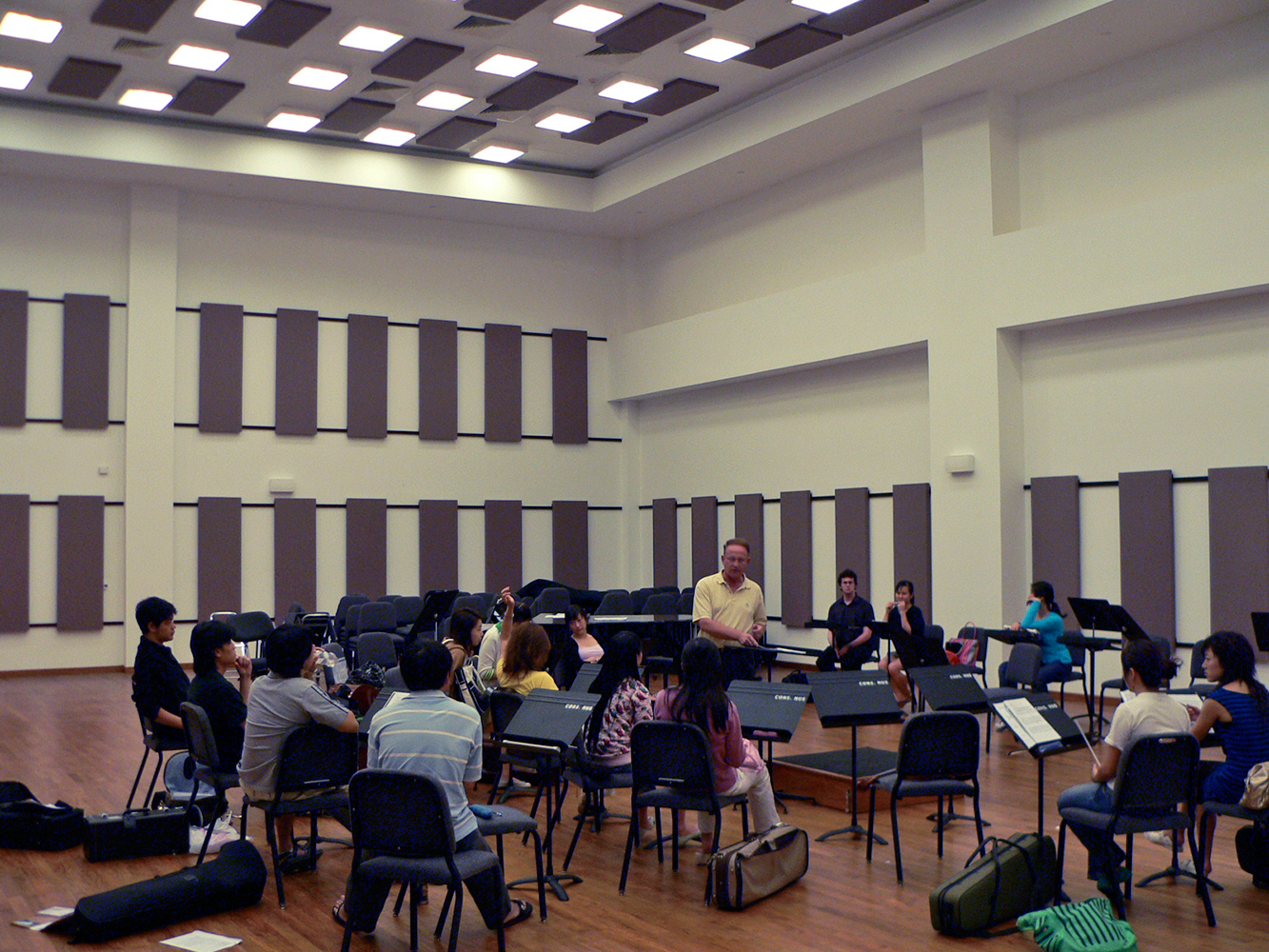 One of the rehearsal rooms, sometimes used for chamber music concerts with a small audience. By means of the removable absorbing panels, the acoustics can be adapted to different configurations.

Photo © Kahle Acoustics
7/9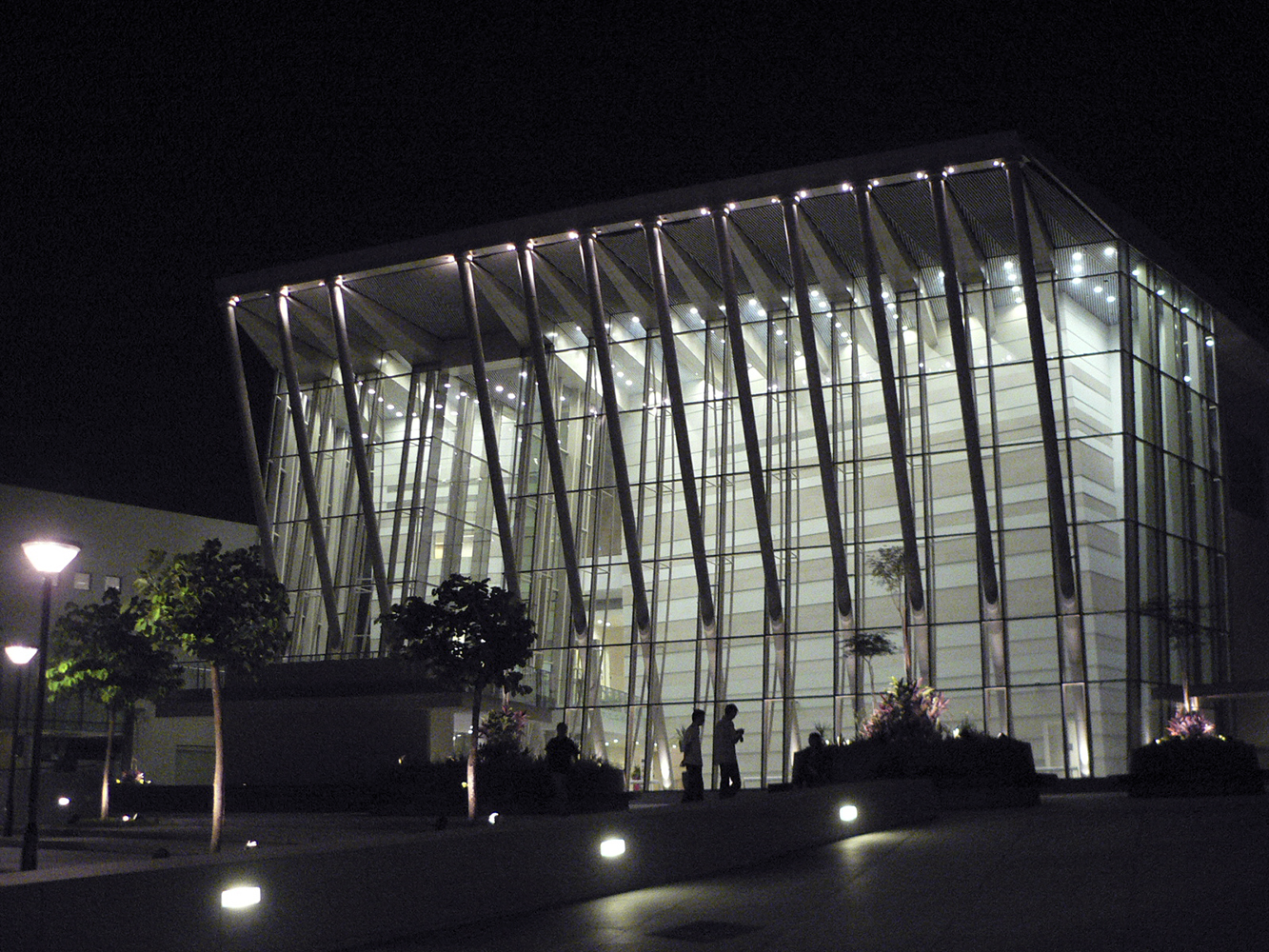 The Yong Siew Toh Conservatory of Music from the outside.

Photo © Kahle Acoustics
8/9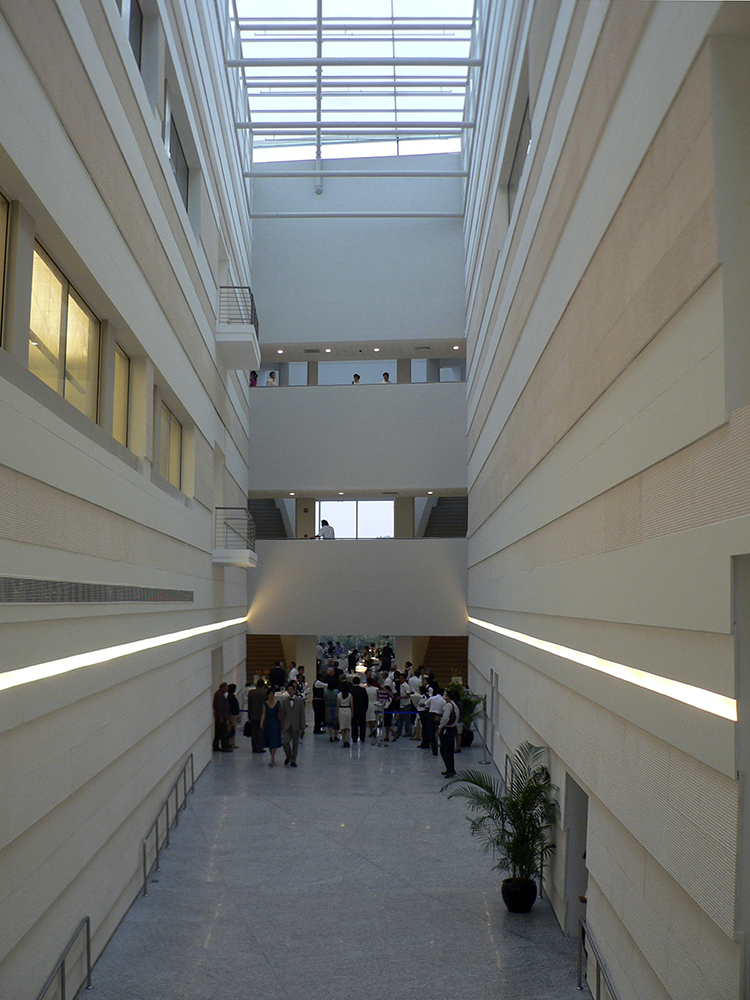 Entrance and foyer.

Photo © Kahle Acoustics
9/9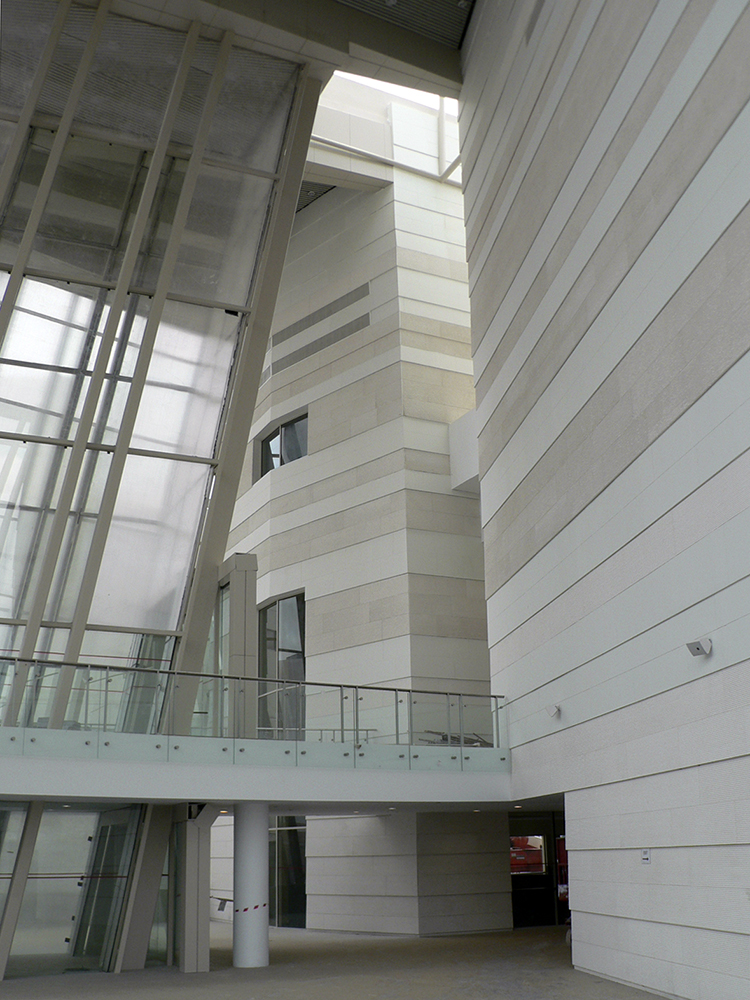 Foyer.

Photo © Kahle Acoustics