Flagey, Brussels
Renovation and transformation of the former Flagey radio building – landmarked building dating from the 1930s – into two concert halls along with smaller studios and a cinema.
Information Sheet
Renovation/Transformation Flagey www.flagey.be
Location Brussels, Belgium. Landmarked building.
Project Cost 43 million €.
Time Frame Design and construction: 1998-2002. Completion: October 2002.
Owner Maison de la Radio Flagey SA.
Architect(s) Philippe Samyn & Partners Architects & Ingineers, Brussels samynandpartners.com • Architektenburo Storme-Van Ranst, Antwerp.
Theatre Planner(s) Jim Clayburgh, Joji Inc, Brussels jojiinc.org
Seat Count 900-seat orchestra and recital hall with suspended balconies and organ (Studio 4), 200-seat recital hall with variable acoustics (Studio 1), several smaller studios and a cinema. Total area 6 500 m².
Uses 900-seat hall: recitals, chamber orchestra and symphony orchestra, general multi-purpose uses (semi-stage opera, world music, dance, lectures, congress, etc.). 200-seat hall: recital, chamber music, jazz, etc.
Services Participation in basic design concept, comprehensive acoustic consulting services. Project continuity and construction supervision assured by Kahle Acoustics as a sub-consultant to Artec Consultants Inc.
Team Eckhard Kahle, Project Manager for Artec Consultants Inc, and Ed Arenius, Russell Johnson, 1998 to 2001. Eckhard Kahle, Kahle Acoustics, since 2001, and Artec Consultants Inc.
1/9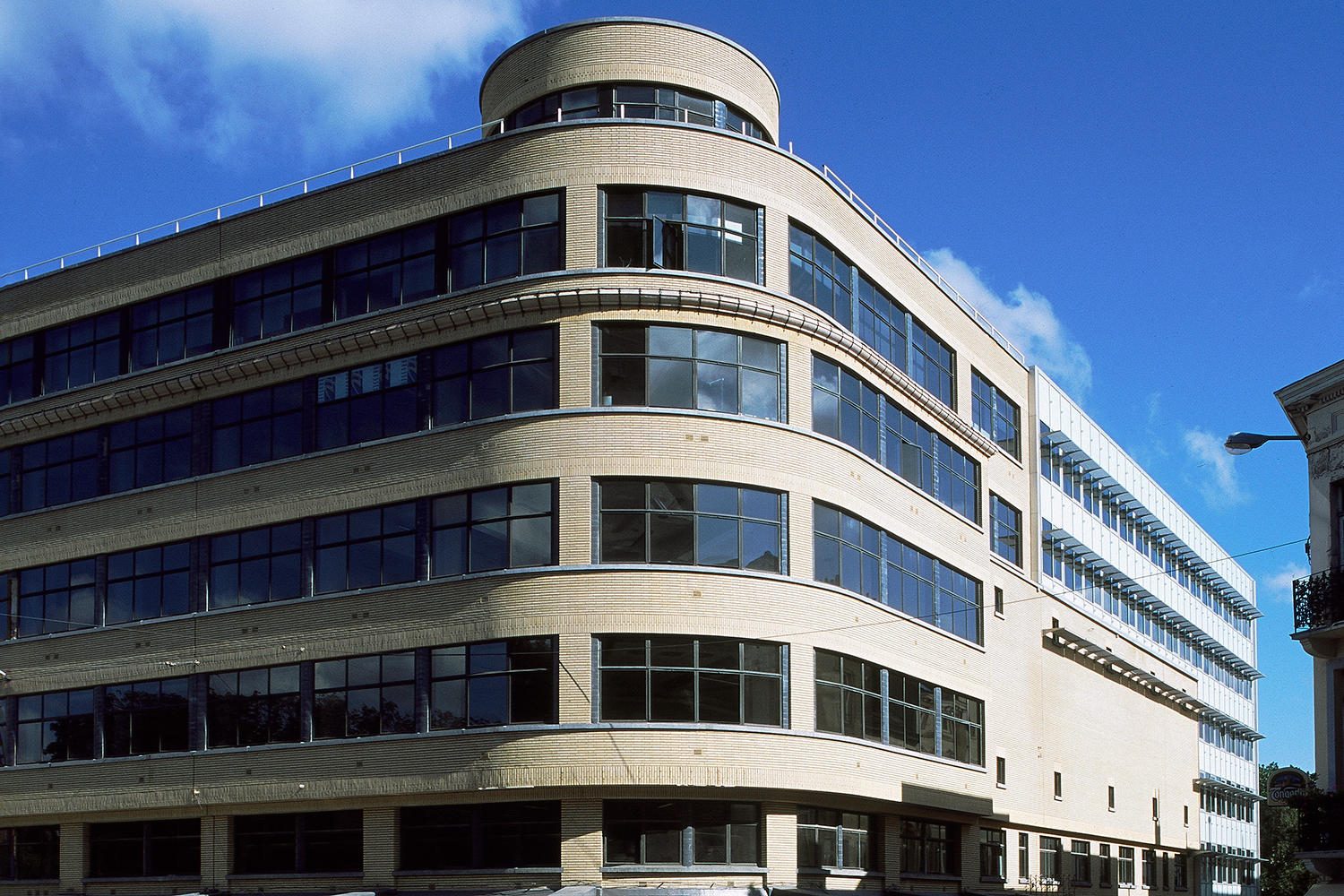 Maison de la Radio Flagey.

Photo © Philippe Samyn
2/9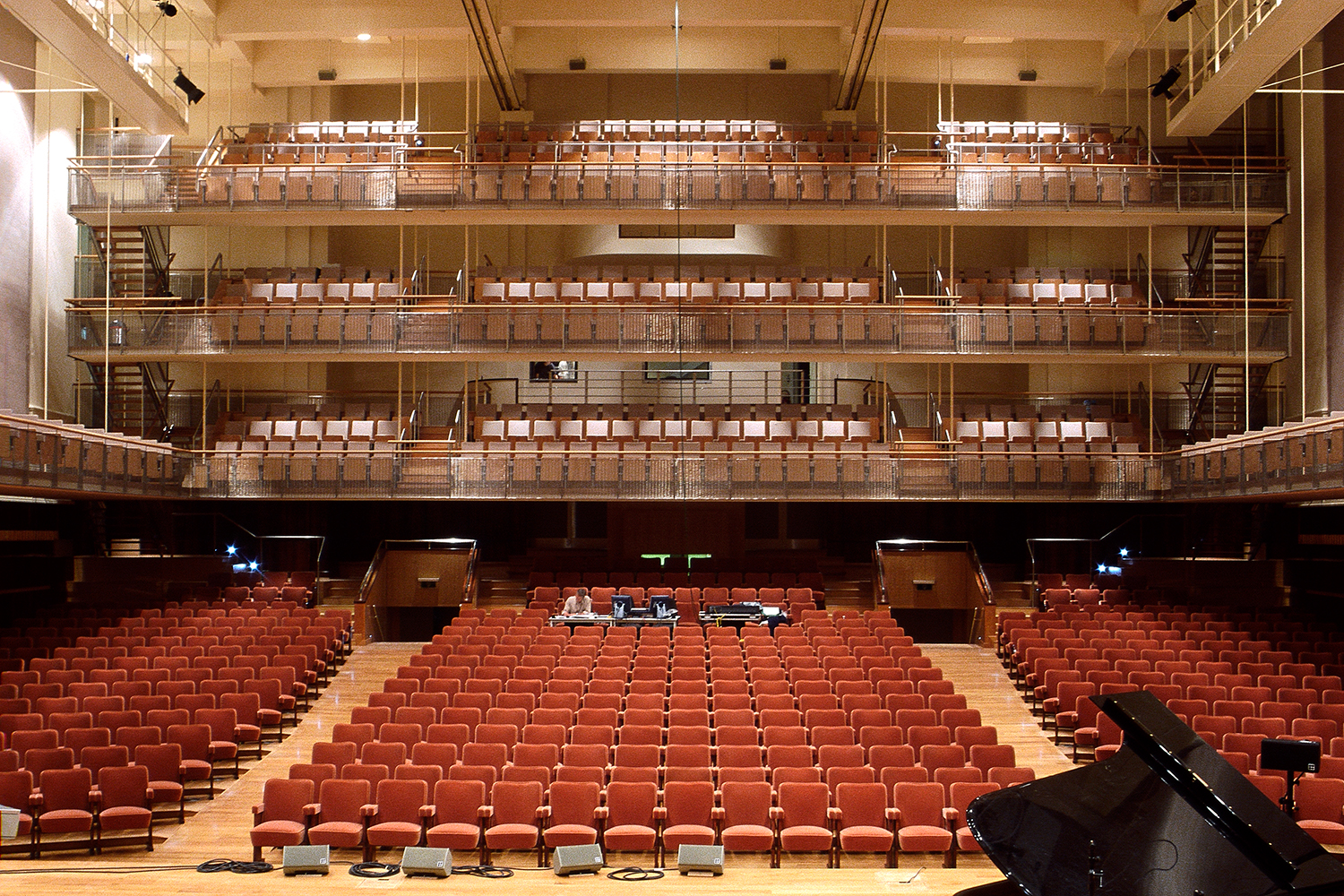 Studio 4. The 900-seat concert hall with free-hanging balconies as seen from the stage.

Photo © Philippe Samyn
3/9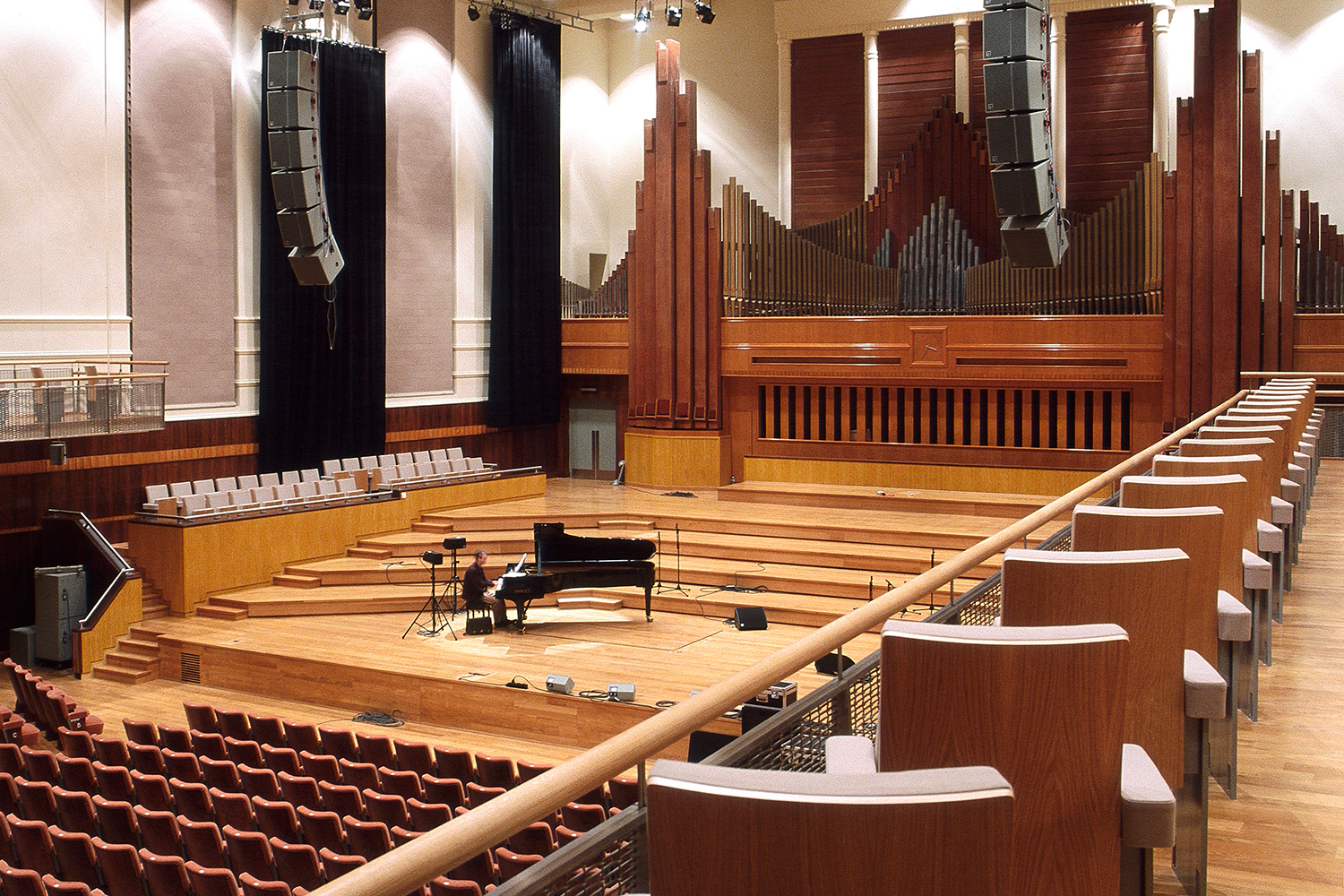 Studio 4. View from the side balcony.

Photo © Philippe Samyn
4/9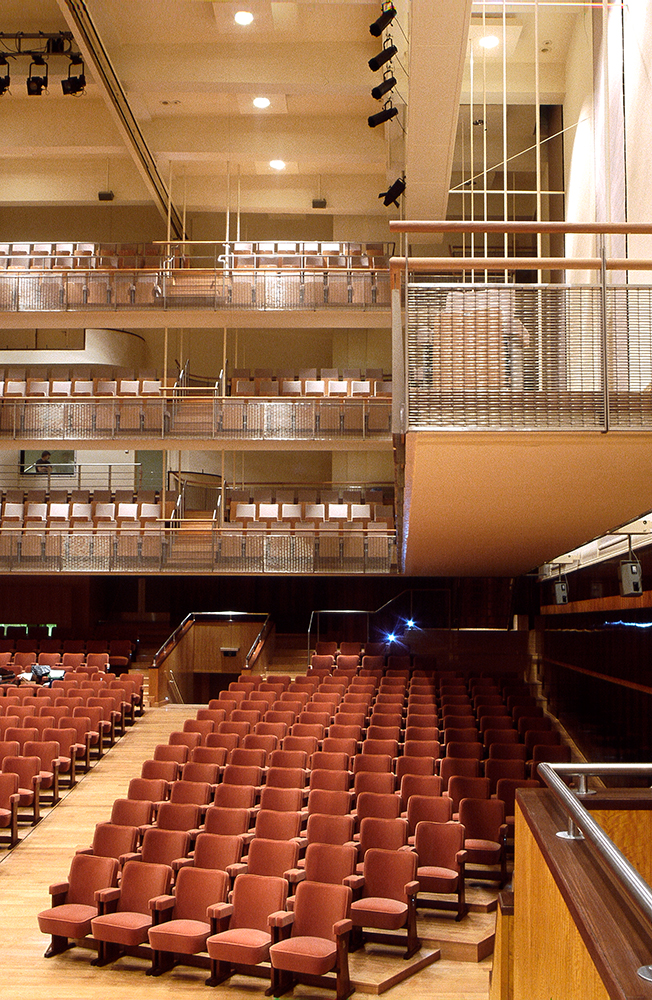 Studio 4. Side balcony.

Photo © Philippe Samyn
5/9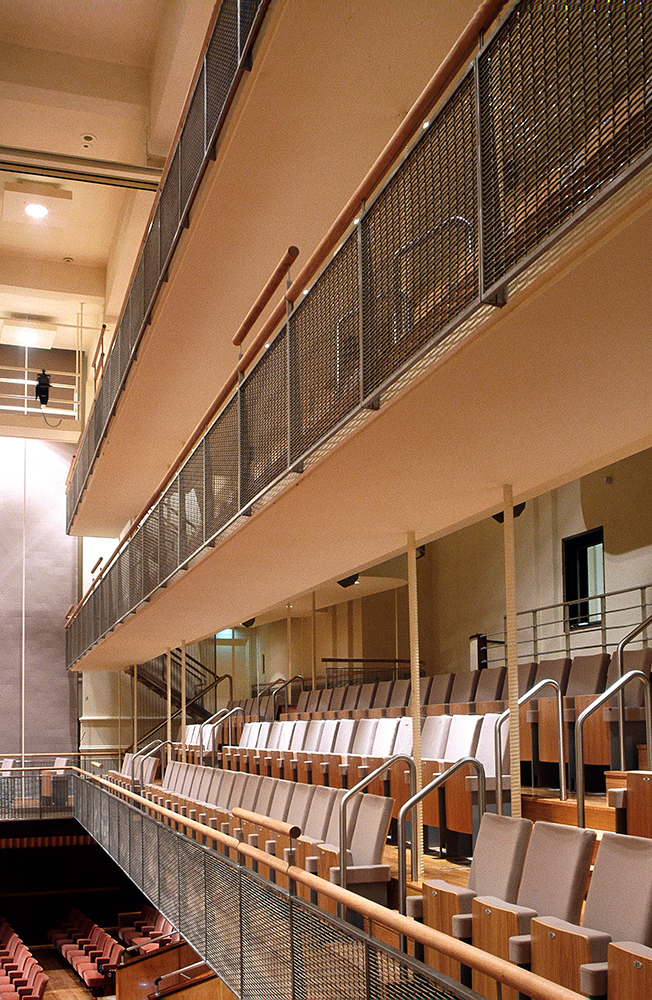 Studio 4. Rear balconies.

Photo © Philippe Samyn
6/9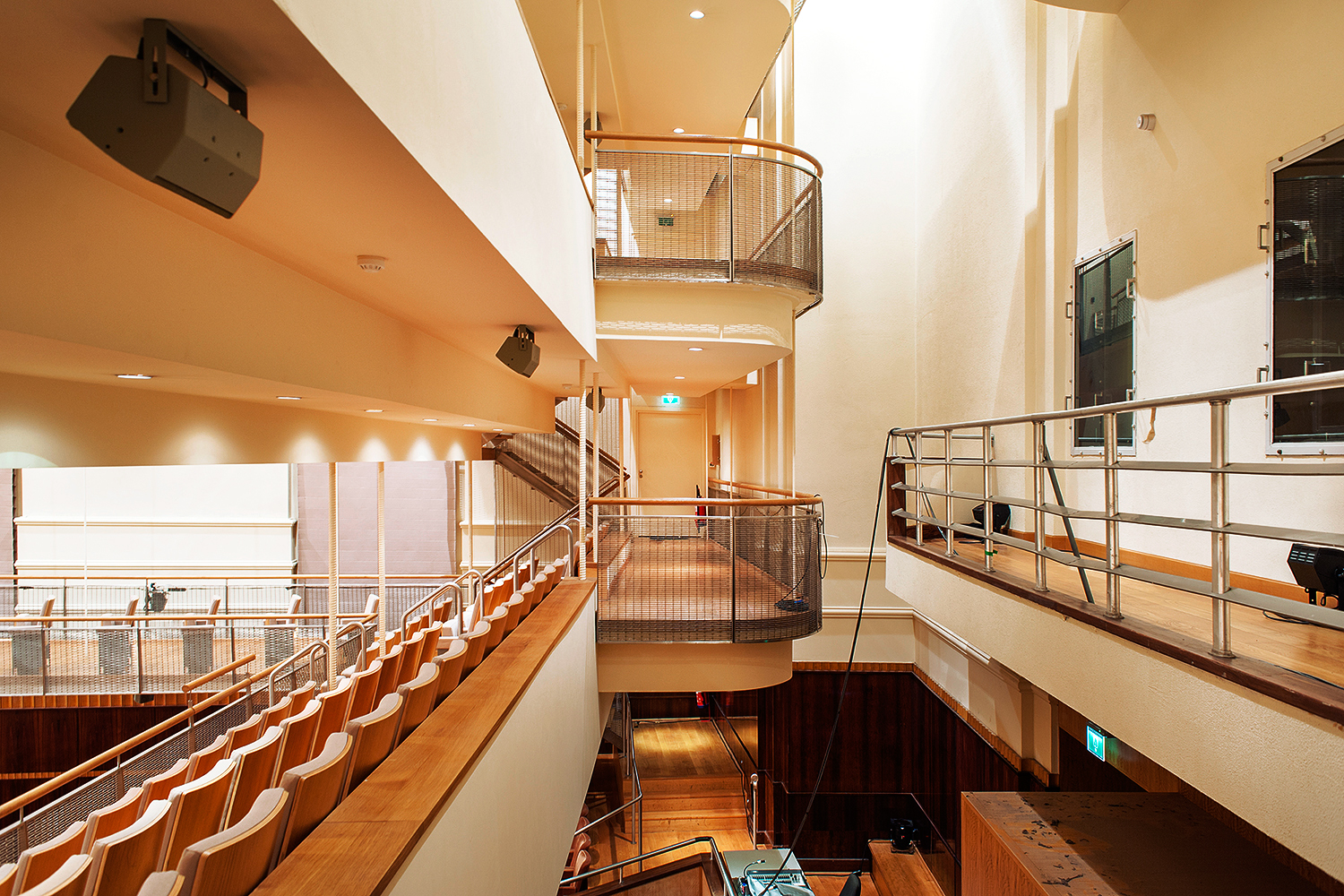 Studio 4. Open space behind the rear balconies.

Photo © Philippe Samyn
7/9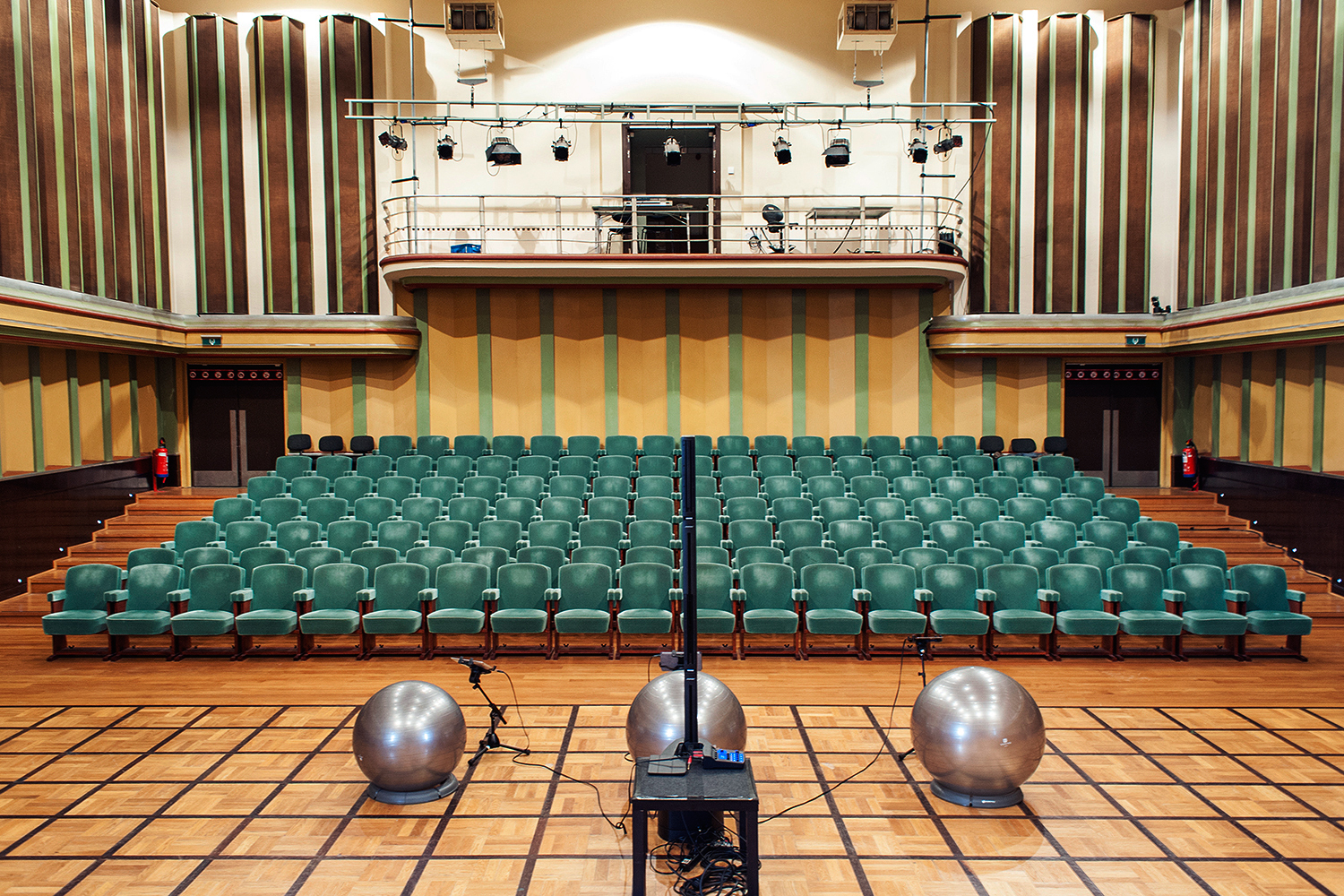 Studio 1. The 200-seat concert hall with rotating "périactes" as seen from the stage.

Photo © Philippe Samyn
8/9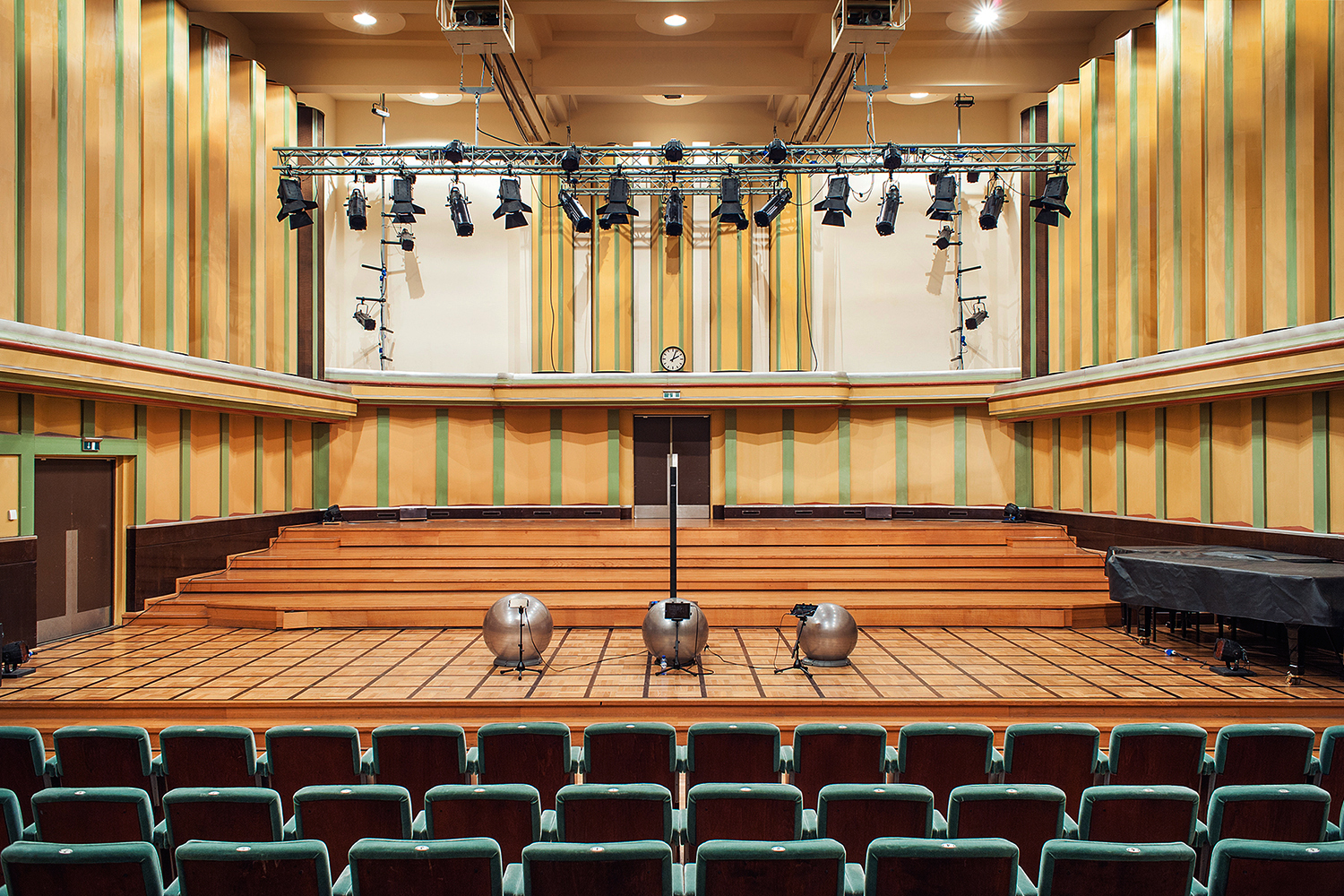 Studio 1. View of the stage.

Photo © Philippe Samyn
9/9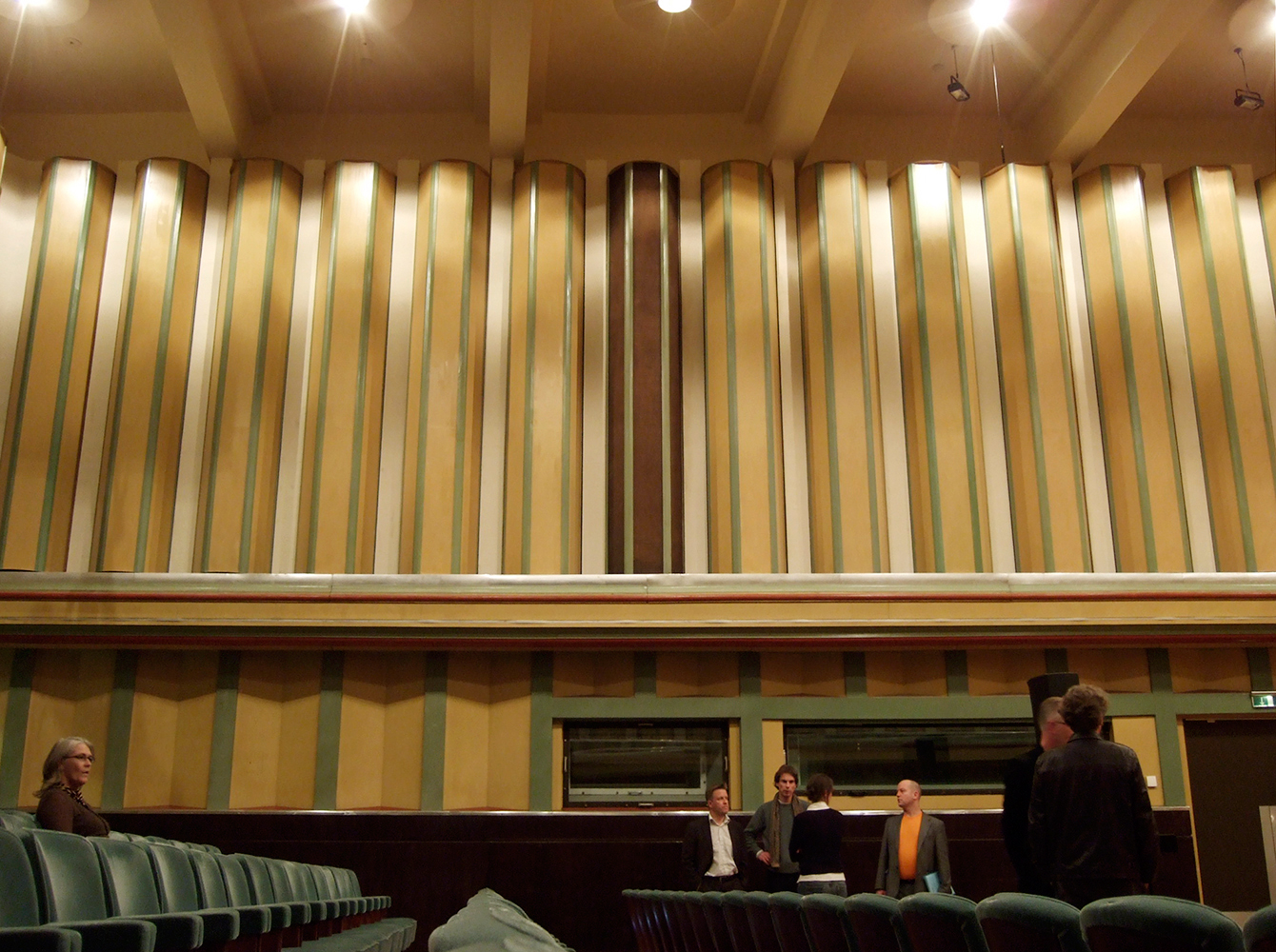 Studio 1. The rotating "périades" – originally dating from the 1930s – can adapt the acoustic conditions to the type of music performance.

Photo © Kahle Acoustics