Flagey, Brussel
Renovation and transformation of the former Flagey radio building – landmarked building dating from the 1930s – into two concert halls along with smaller studios and a cinema.
Projectgegevens
Renovatie/Transformatie Flagey www.flagey.be
Locatie Brussel, België. Beschermd gebouw, jaren 1930.
Bouwkosten 43 miljoen €.
Periode Ontwerp en bouw: 1998-2002. Voltooiing: Oktober 2002.
Opdrachtgever Maison de la Radio Flagey NV.
Architect(en) Philippe Samyn & Partners Architects & Engineers, Brussel samynandpartners.com • Architektenburo Storme-Van Ranst, Antwerpen.
Theateradviseur(s) Jim Clayburgh, Joji Inc, Brussel jojiinc.org
Capaciteit Renovatie en transformatie van het voormalige omroepgebouw (NIR) tot meerdere concertzalen, waaronder een zaal met 900 plaatsen (Studio 4) met opgehangen balkons en orgel, een zaal met 200 plaatsen (Studio 1) met variabele akoestiek, en een filmzaal. Totale oppervlakte: 6 500 m².
Gebruik Concerten: recitals, kamermuziek, kamerorkesten, symfonieorkesten, wereldmuziek, jazz, enz.
Werkzaamheden Akoestisch concept, advies en opvolging van de werken. Aangezien het een beschermd monument betreft, moest een oplossing gezocht worden voor het toevoegen van balkons zonder fundamentele architecturale ingrepen.
Adviseur(s) Eckhard Kahle, projectleider, Artec Consultants Inc, en Ed Arenius, Russell Johnson, 1998 to 2001. Eckhard Kahle, Kahle Acoustics, vanaf 2001, en Artec Consultants Inc.
1/9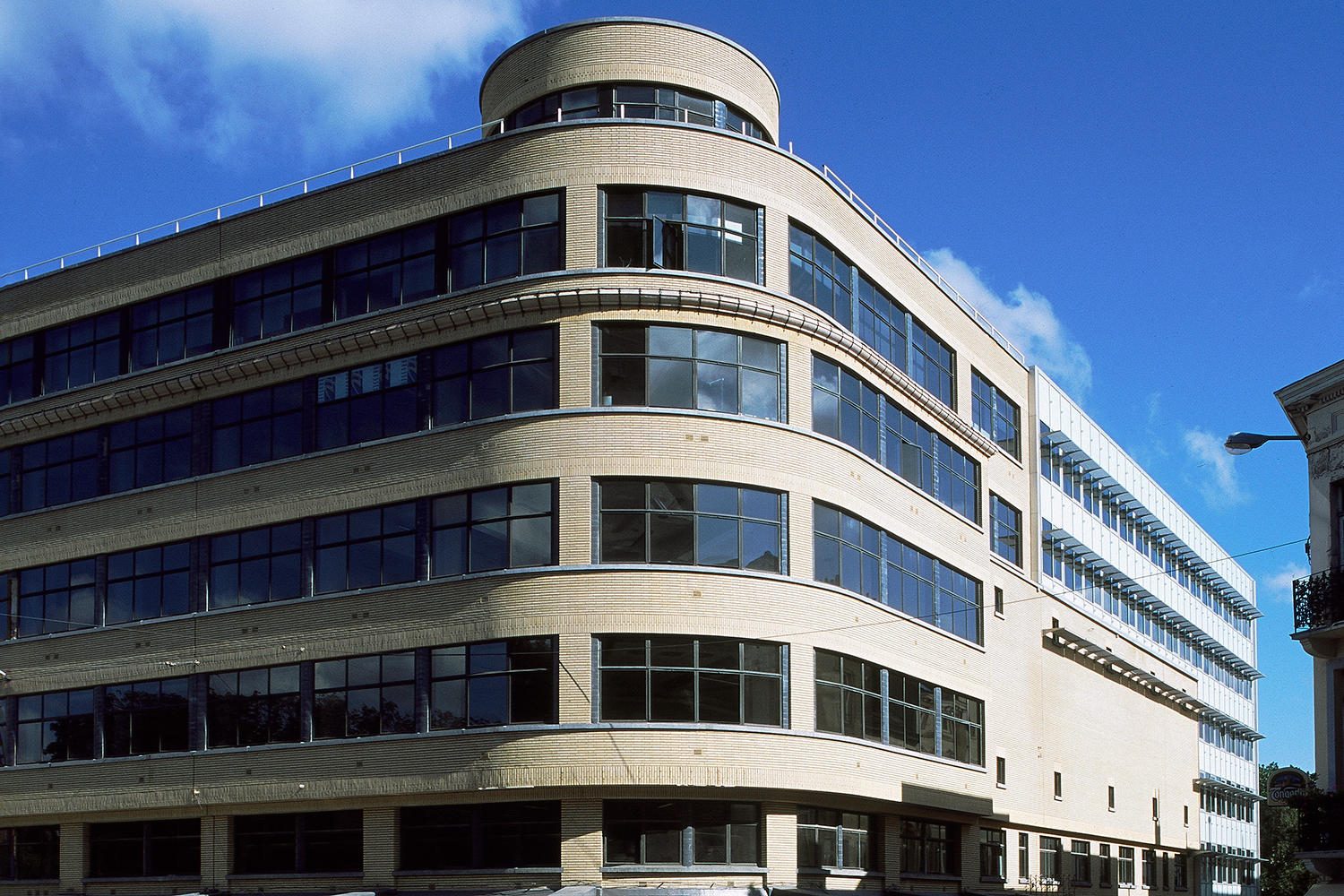 Maison de la Radio Flagey.

Foto © Philippe Samyn
2/9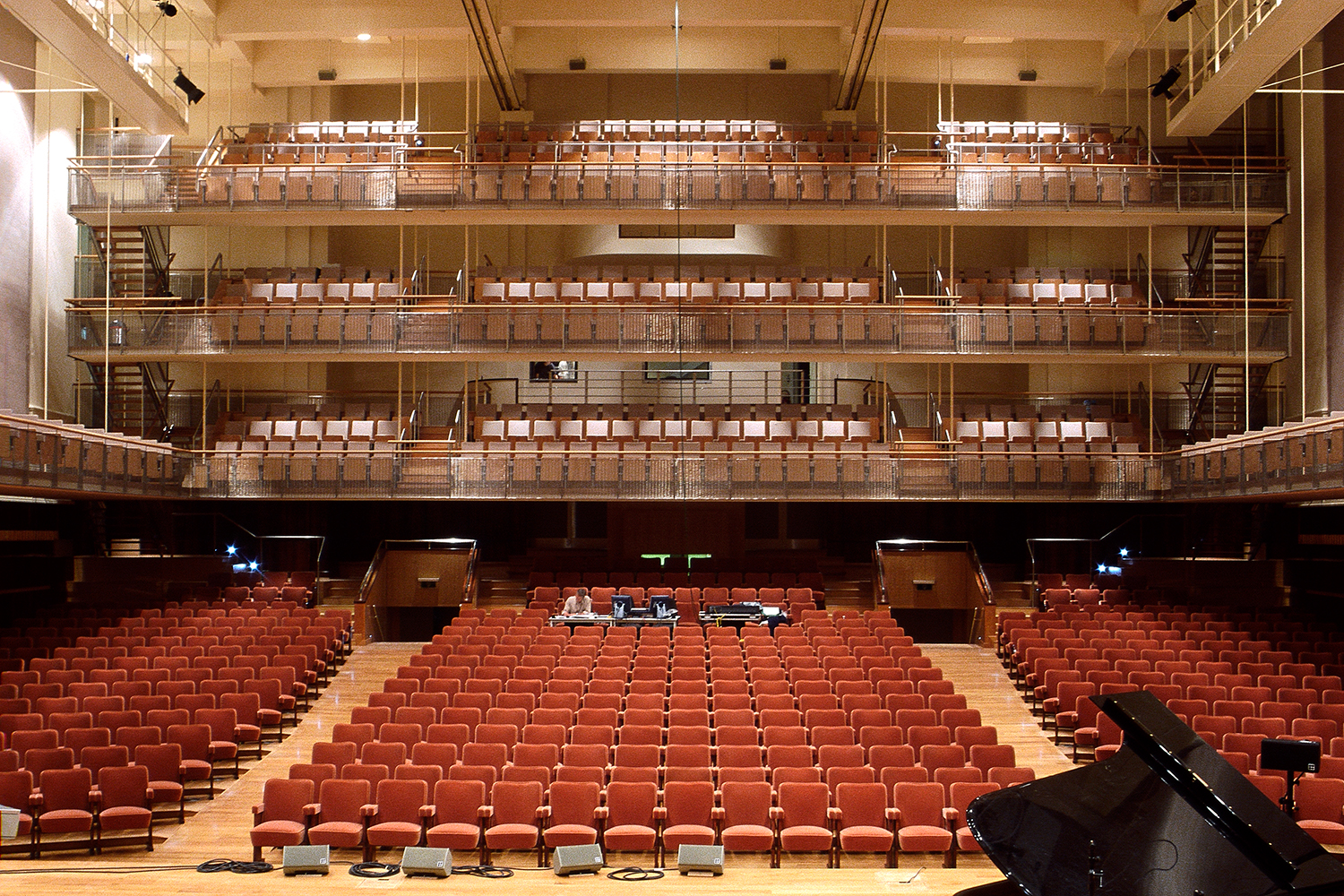 Studio 4. The 900-seat concert hall with free-hanging balconies as seen from the stage.

Foto © Philippe Samyn
3/9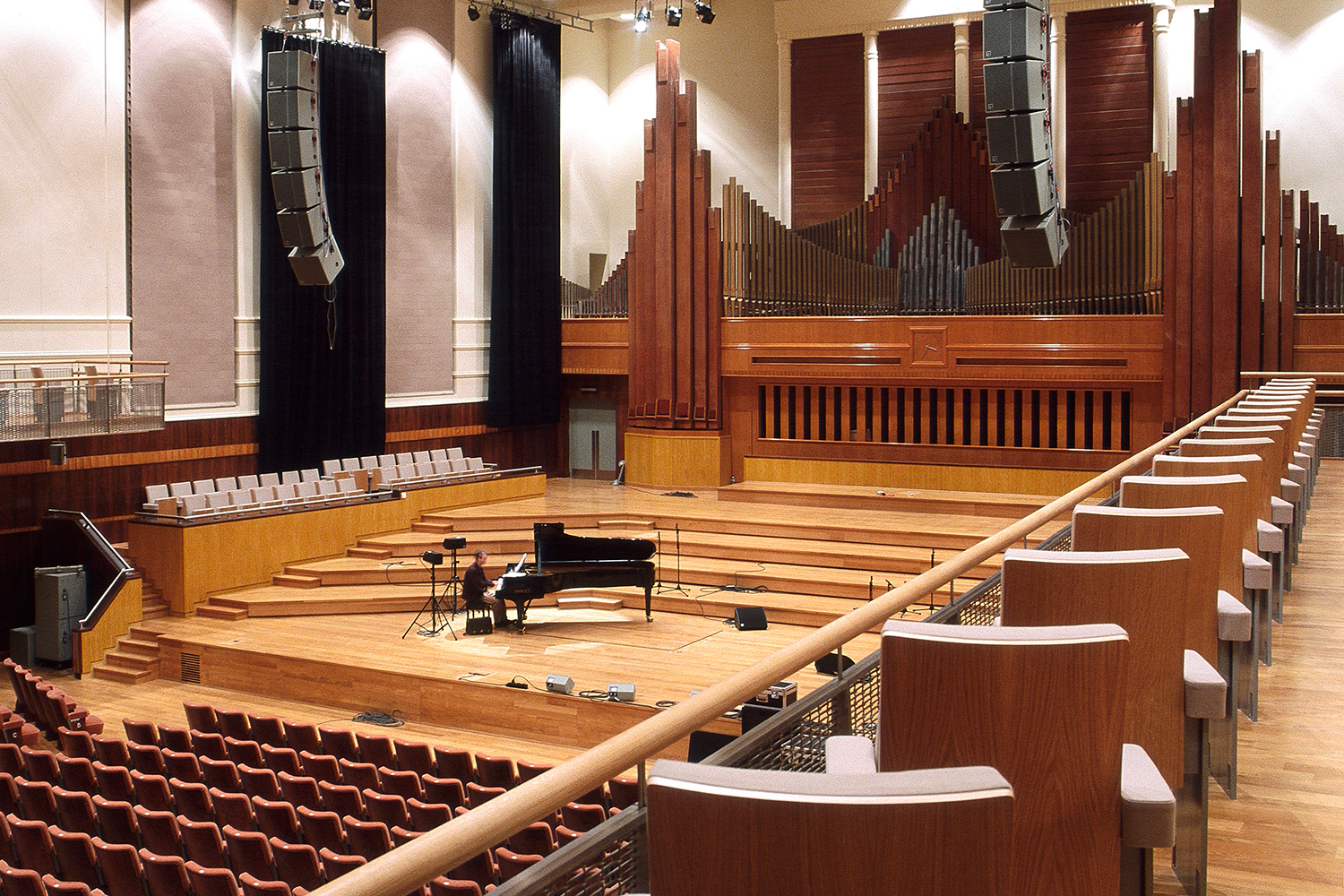 Studio 4. View from the side balcony.

Foto © Philippe Samyn
4/9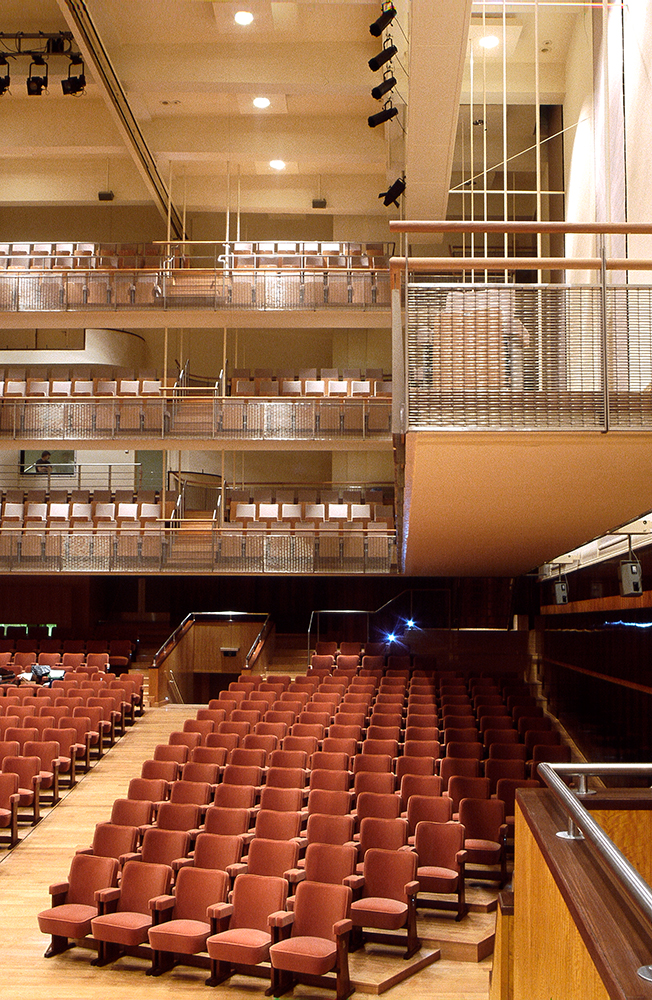 Studio 4. Side balcony.

Foto © Philippe Samyn
5/9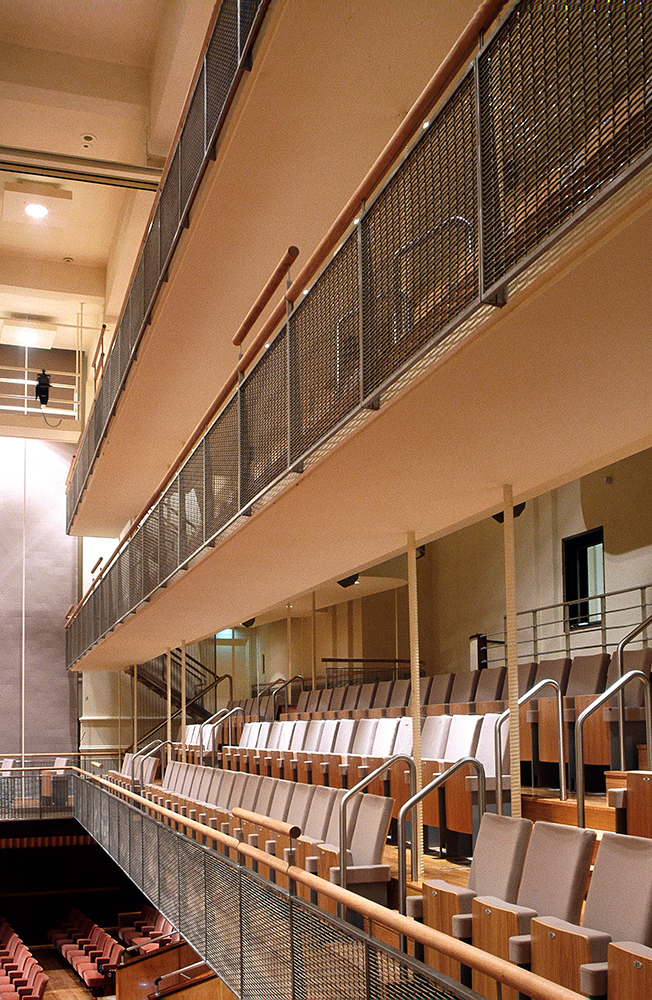 Studio 4. Rear balconies.

Foto © Philippe Samyn
6/9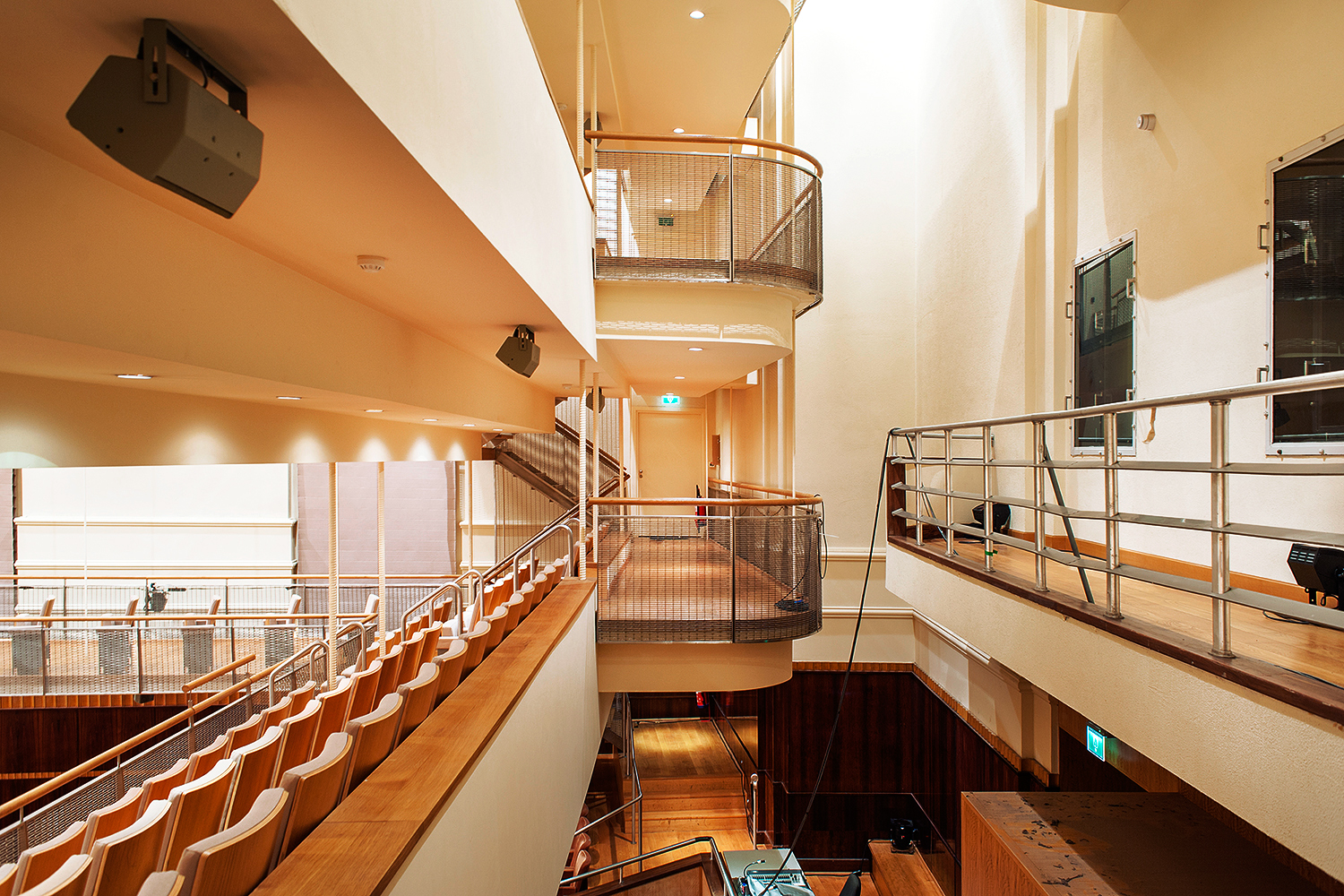 Studio 4. Open space behind the rear balconies.

Foto © Philippe Samyn
7/9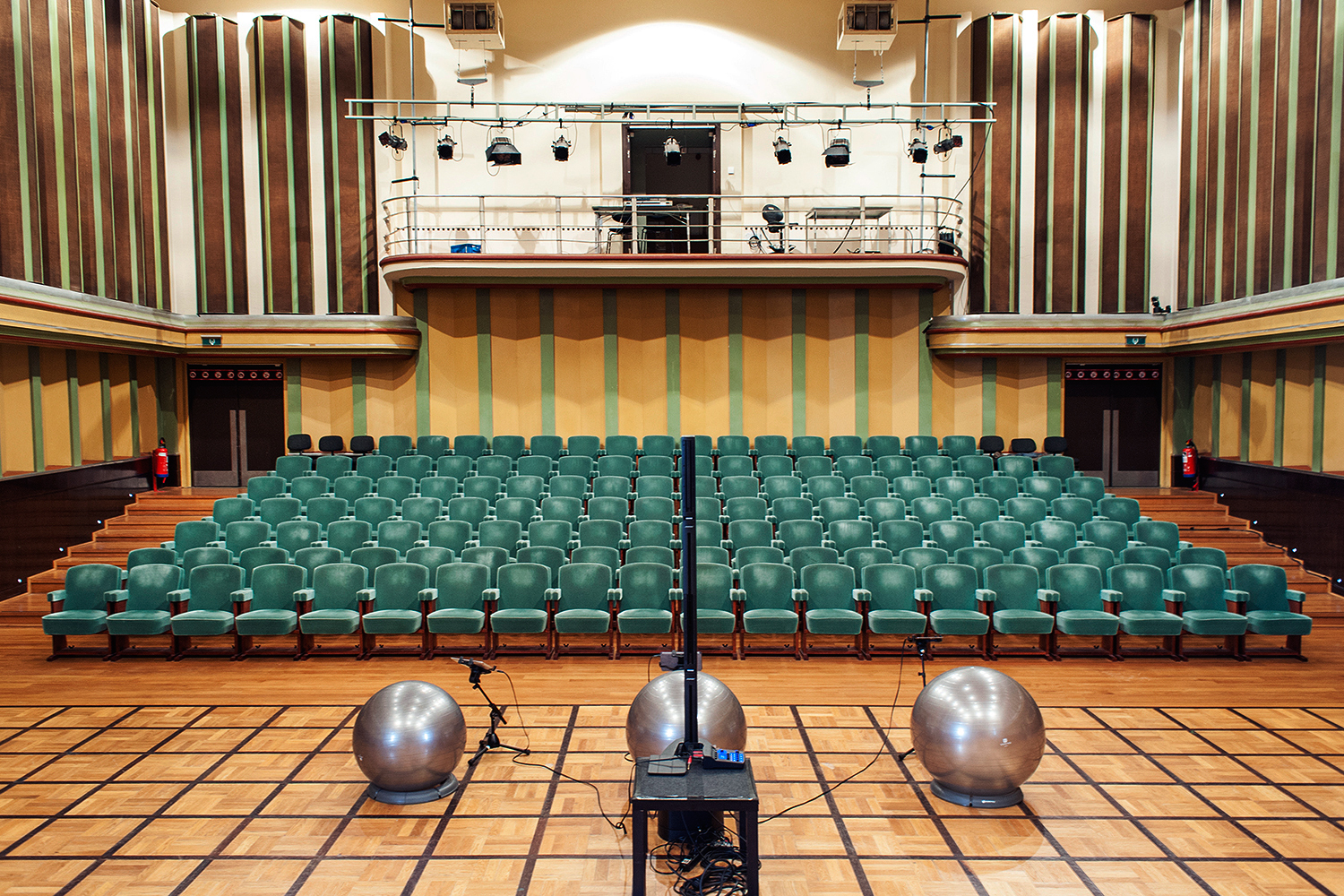 Studio 1. The 200-seat concert hall with rotating "périactes" as seen from the stage.

Foto © Philippe Samyn
8/9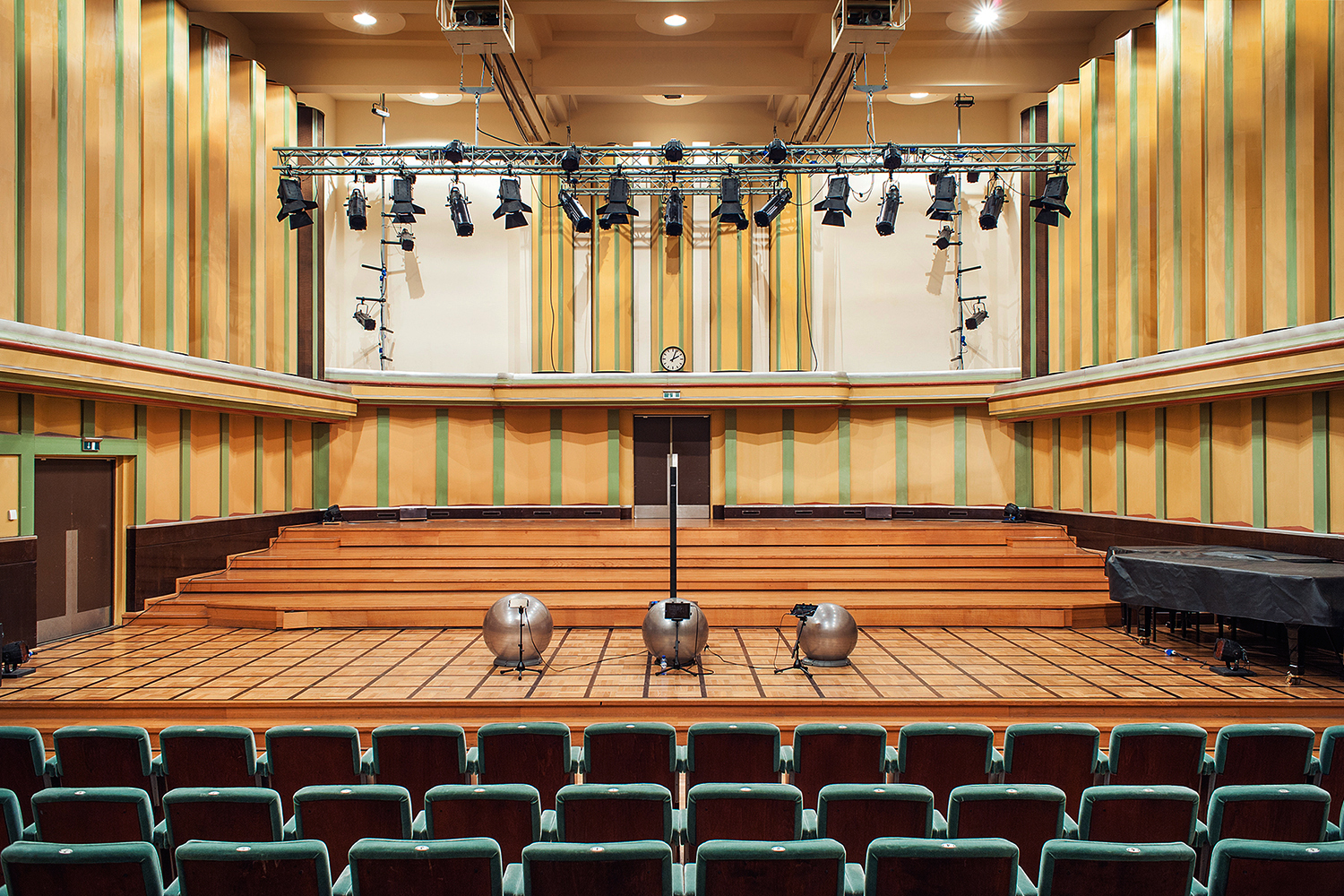 Studio 1. View of the stage.

Foto © Philippe Samyn
9/9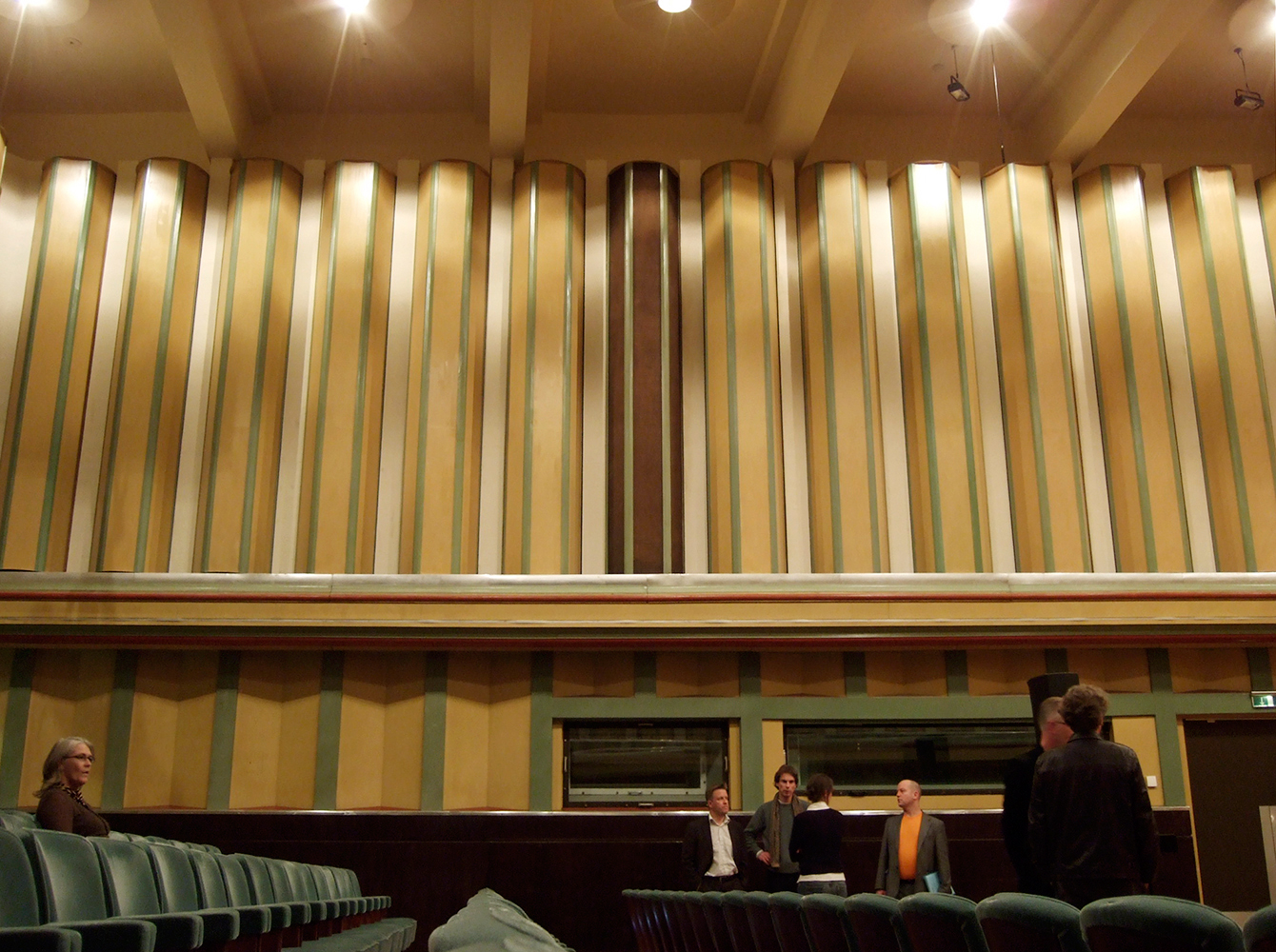 Studio 1. The rotating "périades" – originally dating from the 1930s – can adapt the acoustic conditions to the type of music performance.

Foto © Kahle Acoustics