Le Nouveau Siècle, Lille
Renovation and major transformation of the former congress hall into a 1 800 seat-concert hall designed and built within the concrete shell of the building. An astounding result.
Information Sheet
New Build Renovation/Transformation Le Nouveau Siècle www.lenouveausiecle.fr
Location Lille, France.
Project Cost 11 million €.
Time Frame Acoustic competition: 2004. Objective & subjective characterization of the existing situation: 2005. Improvement propositions: 2006-2008. Architectural competition: 2009. Studies for the architectural project: 2010. Concert hall transformation: 2011-2012. Reopening: January 2013.
Owner Nord-Pas-de-Calais Region.
Architect(s) Pierre Louis Carlier Architect, Lille www.pierrelouiscarlier.fr
Theatre Planner(s) Michel Marty, Scenarchie, L'Île Saint-Denis, France www.scenarchie.com
Seat Count 1 800-seat concert hall. Total area 5 000 m².
Uses Main concert hall for the Orchestre national de Lille and invited orchestras; conferences.
Services Acoustician to the owner and user, including full acoustic concept and detailed design for the concert hall. Feasibility studies and specific improvements from 2005 to 2009. Definition of the acoustical program for the architectural competition in 2009. Supervision of design development, supervision of construction until opening.
Team Eckhard Kahle, Yann Jurkiewicz, Nathalie Faillet, Kahle Acoustics.
Press
1/8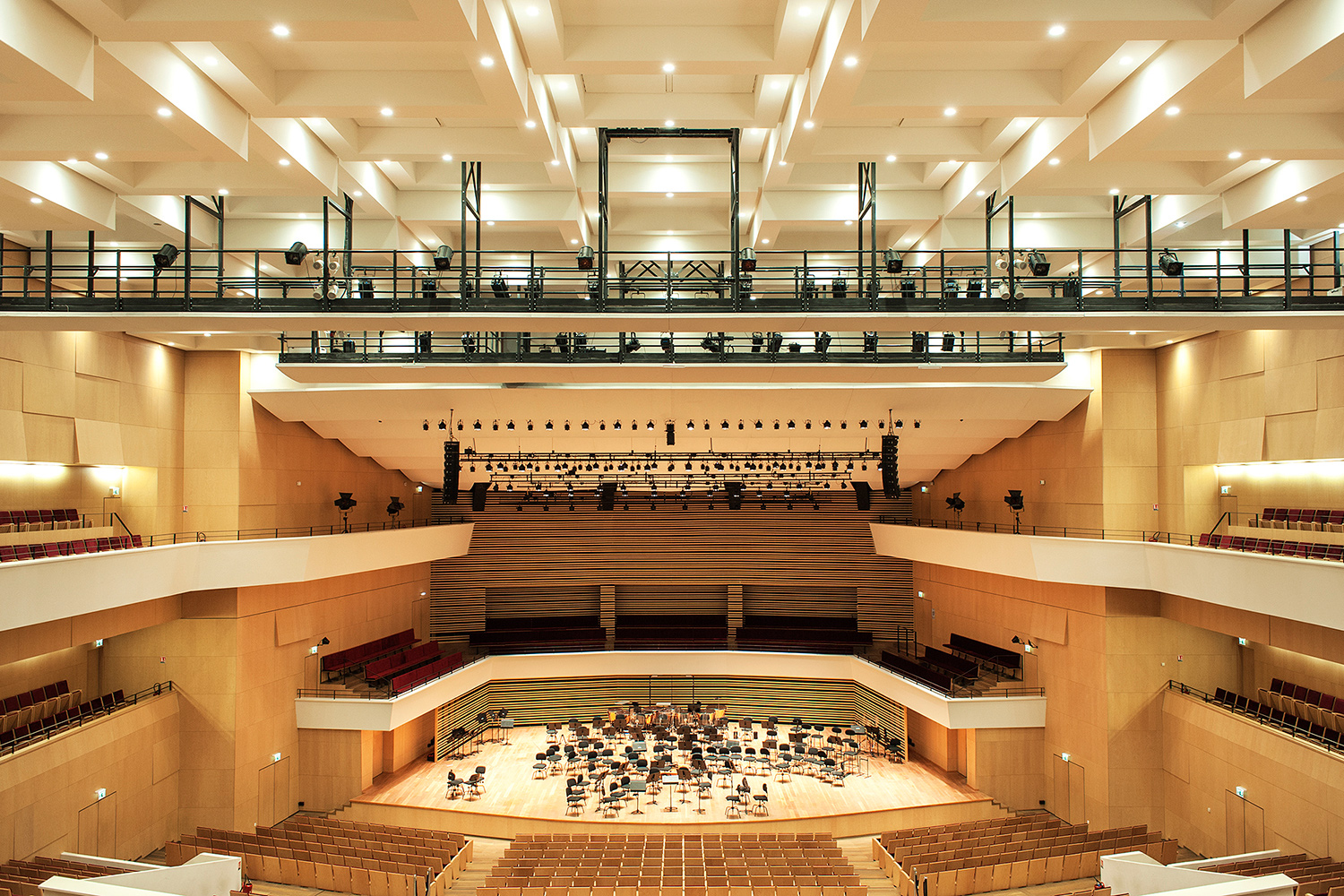 The stage and choir balcony viewed from the top balcony of Le Nouveau Siècle concert hall. The coffered ceiling distributes diffused sound reflections throughout the concert hall.

Photo © Kahle Acoustics
2/8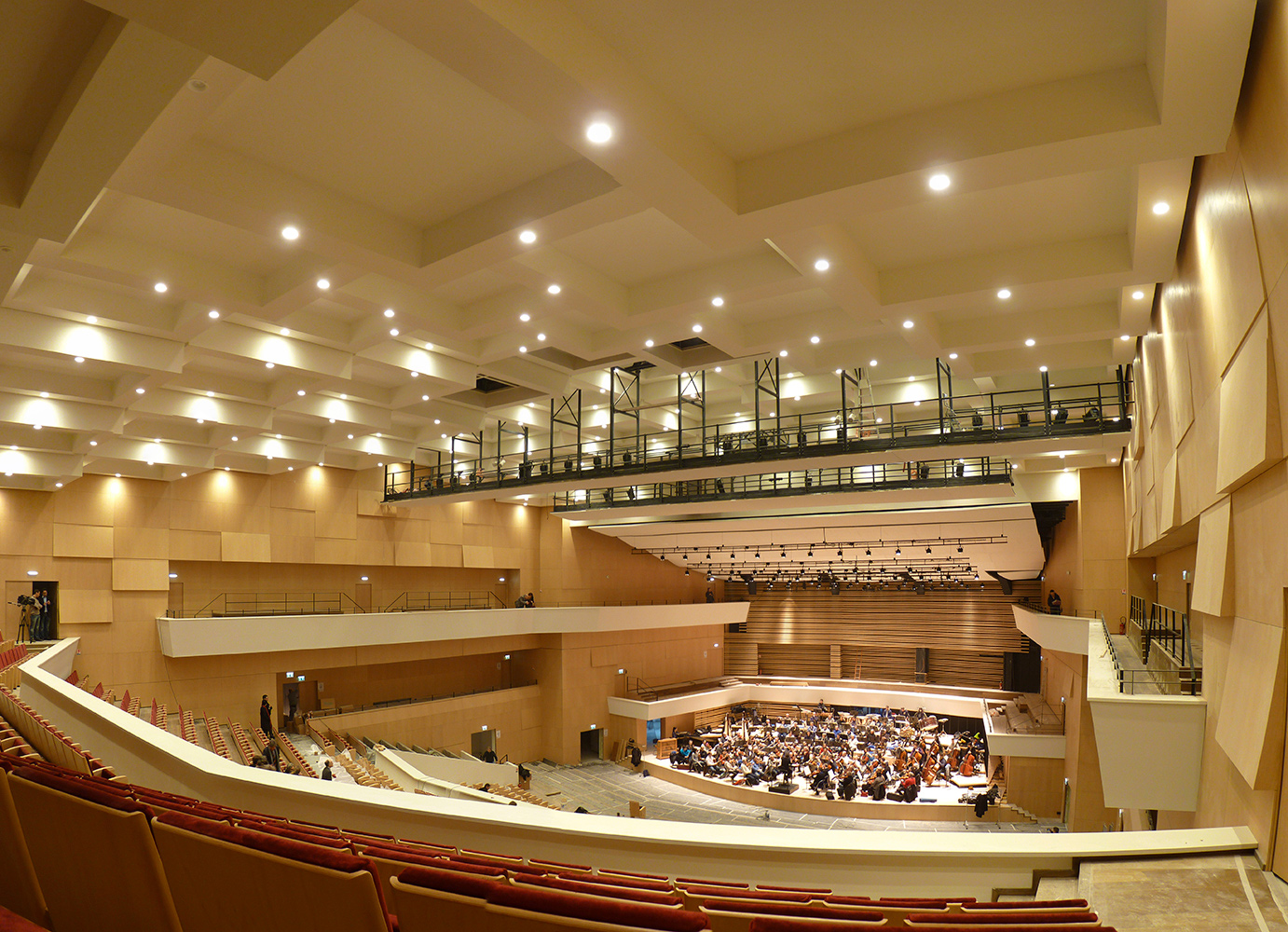 Recessed balconies — or loggias — have been included to create additional lateral sound reflections into the stalls for greater acoustical strength and envelopment.

Photo © Kahle Acoustics
3/8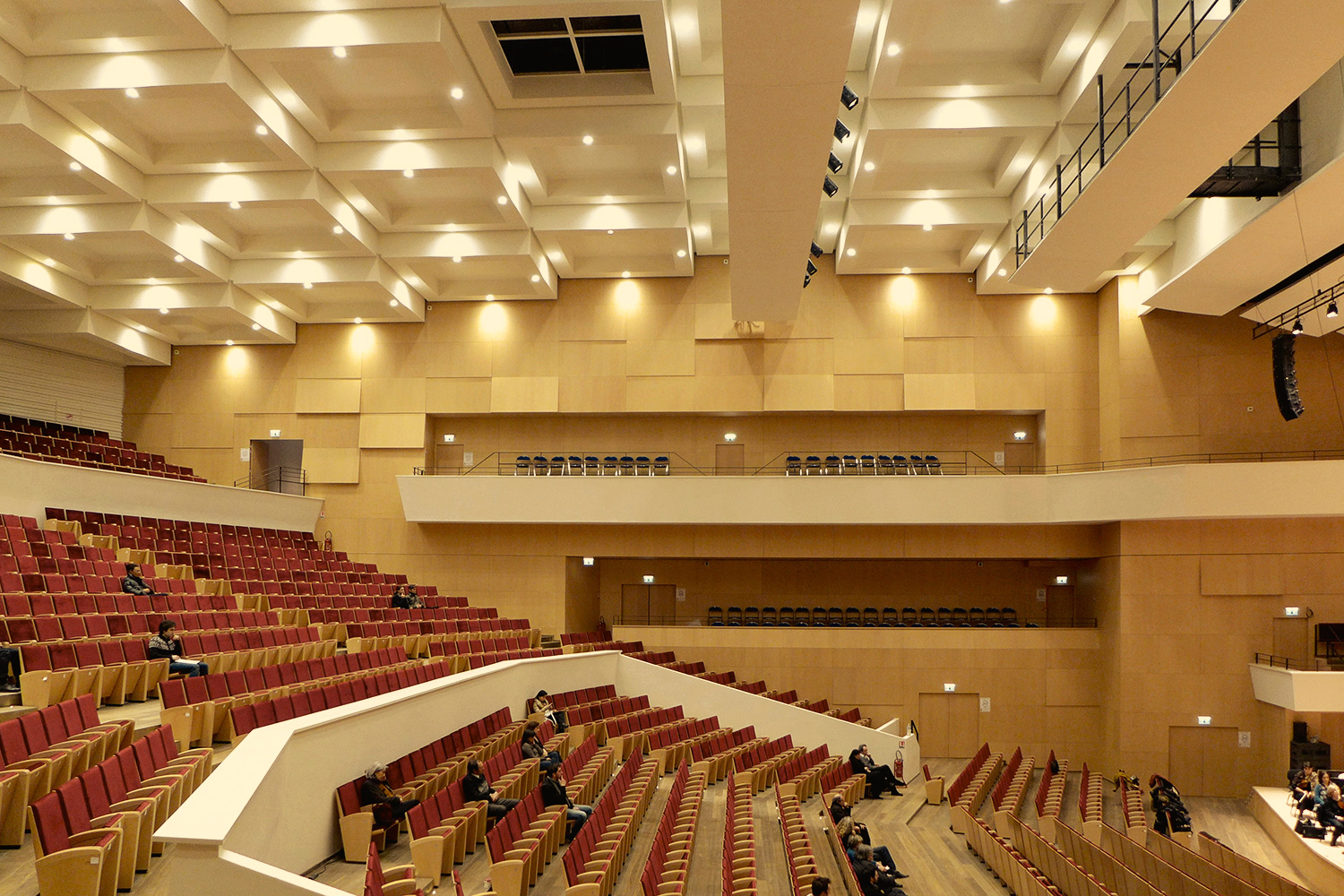 The geometry of the new concert hall, including dividing walls in the stalls, contributes to a homogeneous sound distribution in the audience and optimum sound energy back to the orchestra.

Photo © Kahle Acoustics
4/8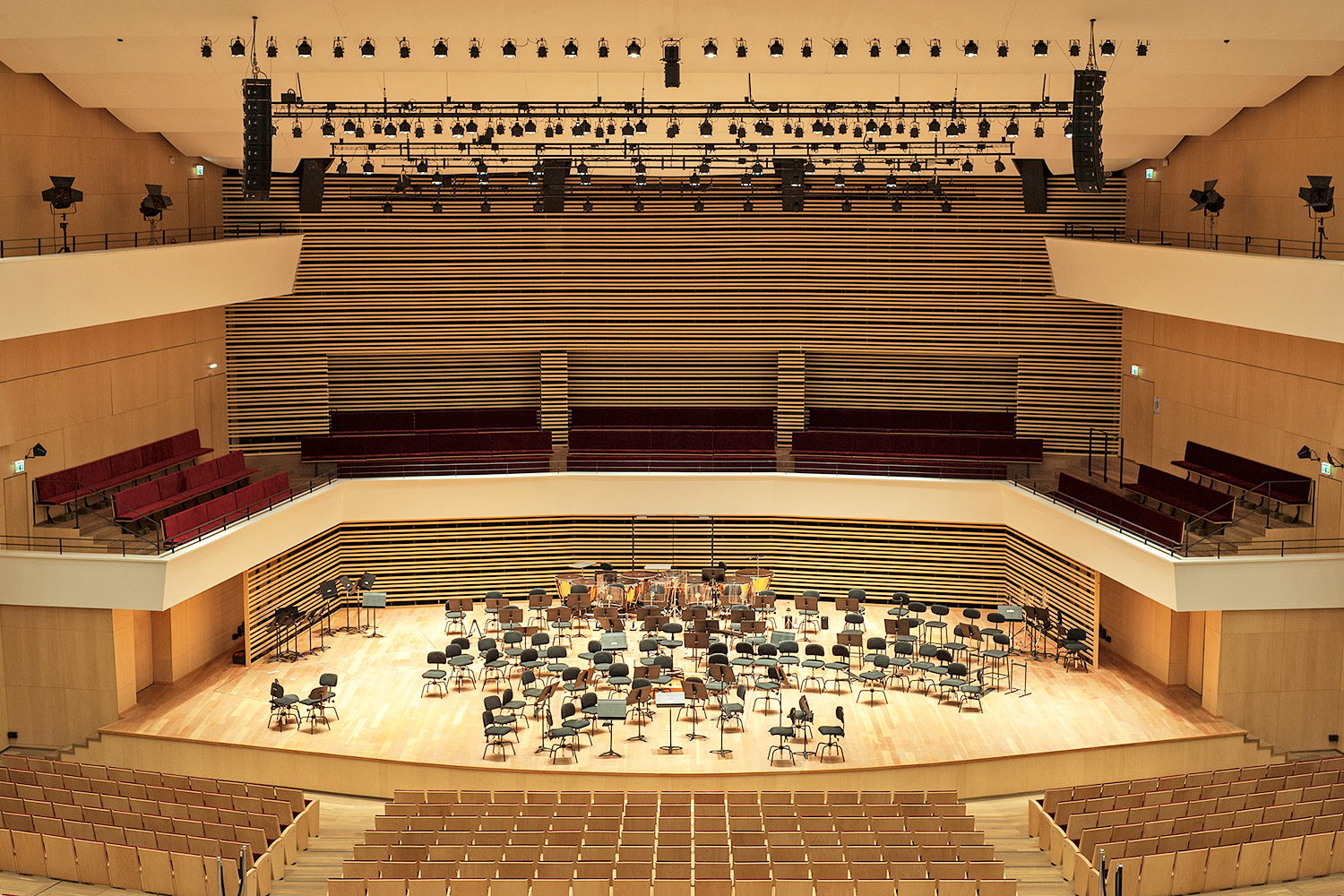 The choir balcony fronts are vertically inclined to provide reflections back to the musicians for excellent on-stage hearing and ensemble playing. The back stage wall is an open surface made of wooden slats, behind which an absorbing curtain can be installed in order to adjust the orchestral balance.

Photo © Kahle Acoustics
5/8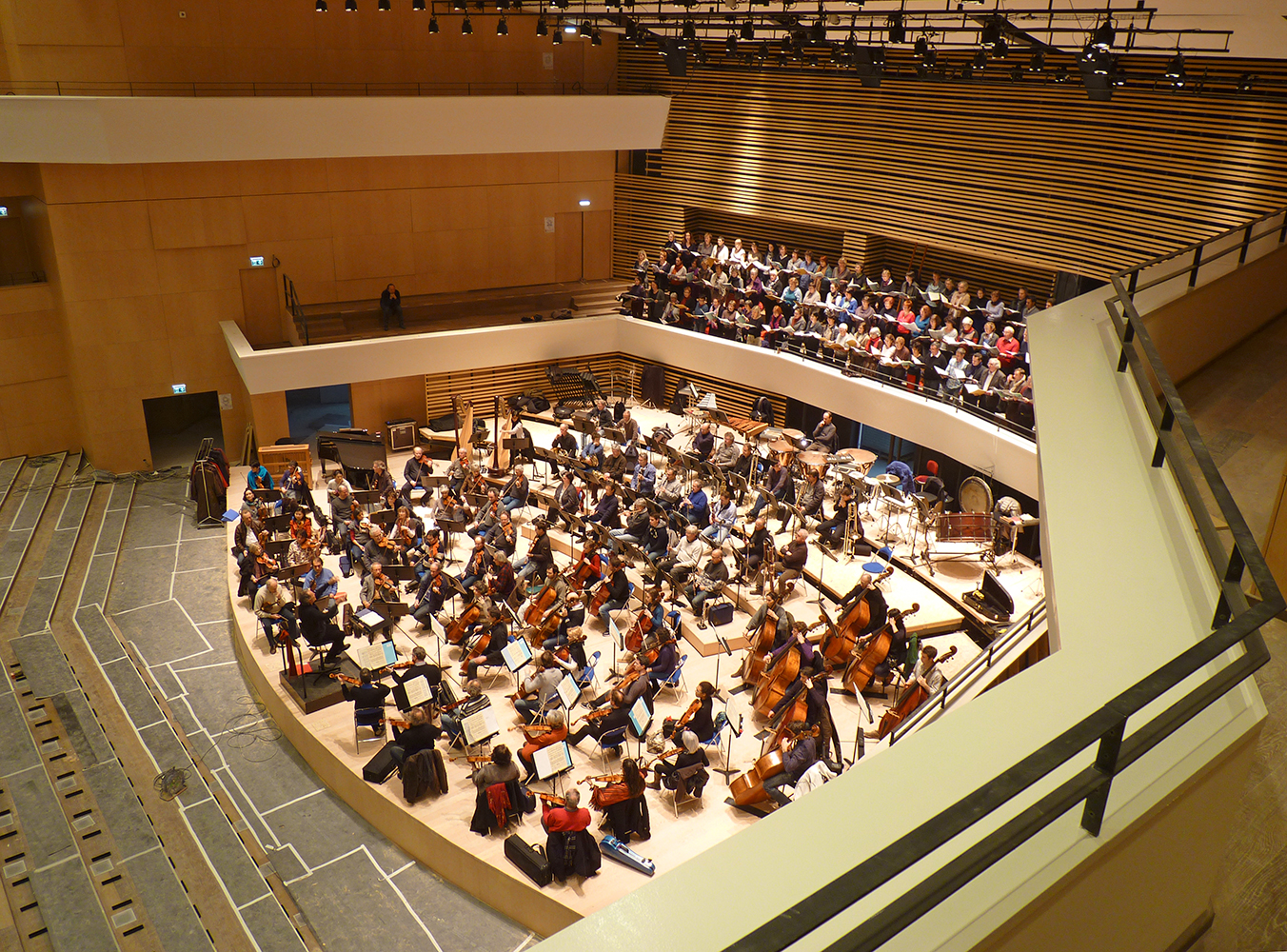 Hearing conditions for the musicians have been optimised by arranging the orchestra compactly on custom risers as well as by providing supportive reflections from the new choir balcony front.

Photo © Kahle Acoustics
6/8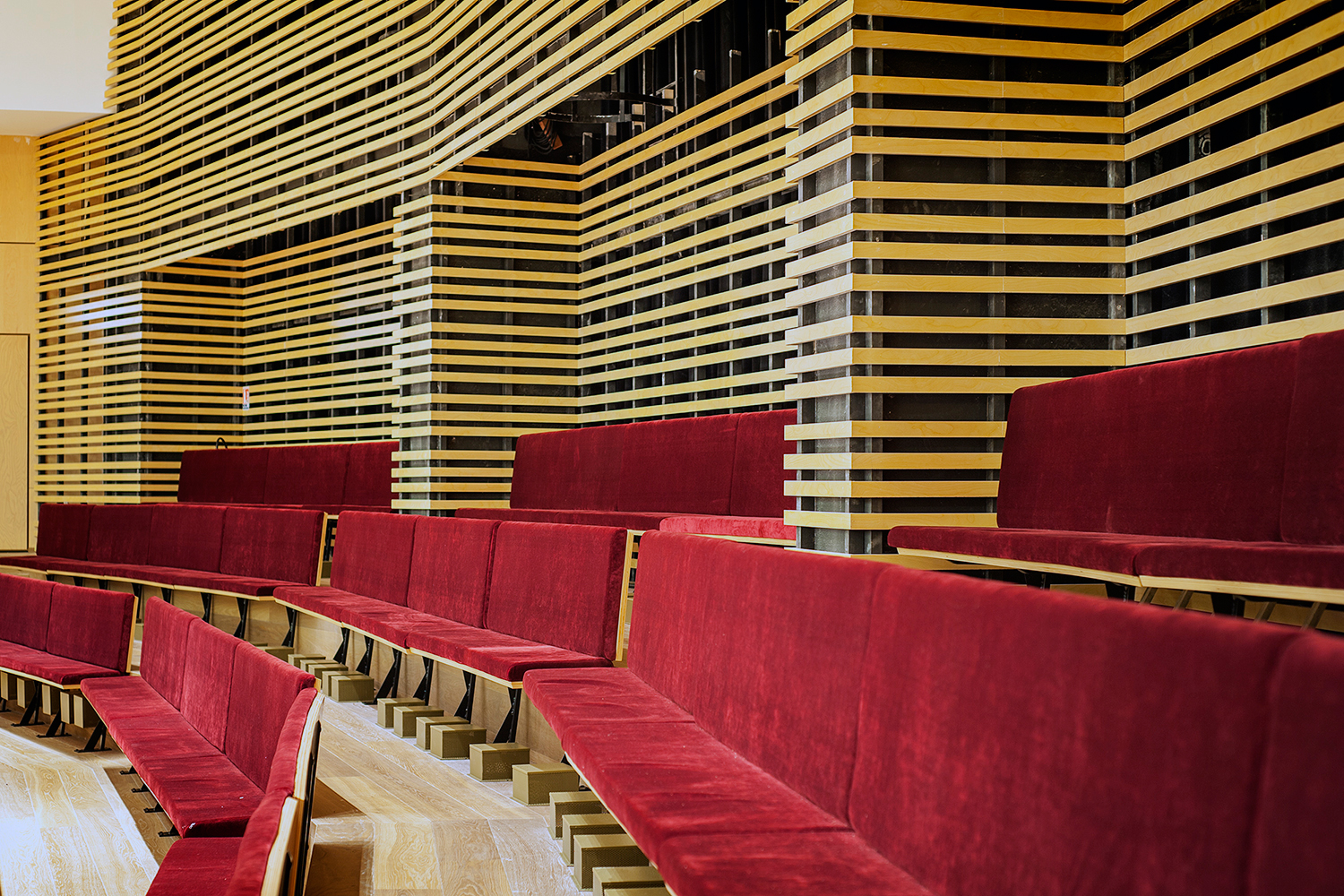 Detail of the choir balcony.

Photo © Kahle Acoustics
7/8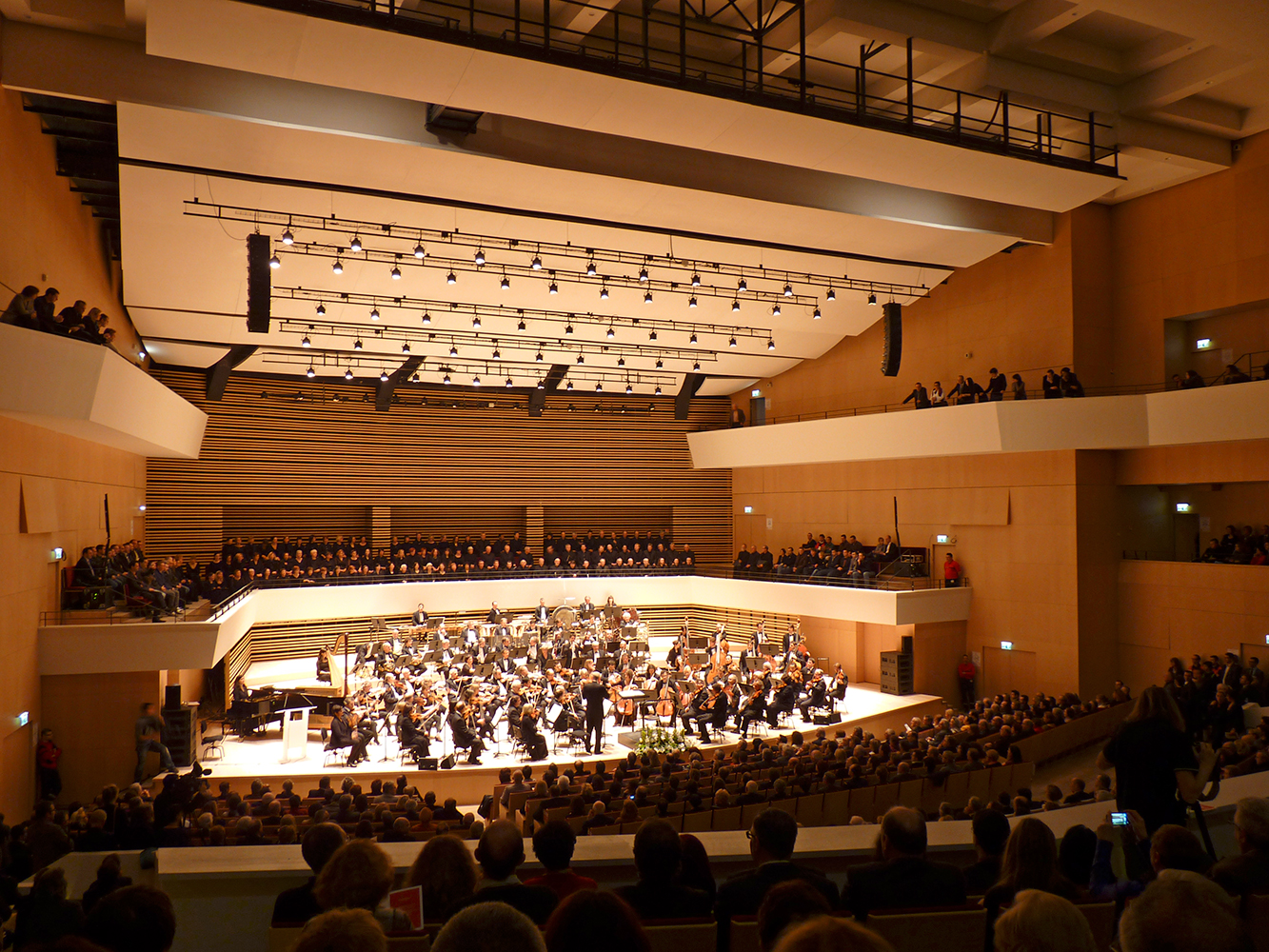 View of the stage during a concert with choir seated in the lower balcony directly behind the stage. Audience seats to the side of the stage and in the upper balcony — which acoustically and architecturally unifies the stage with the auditorium — provide a unique perspective of the orchestra.

Photo © Kahle Acoustics
8/8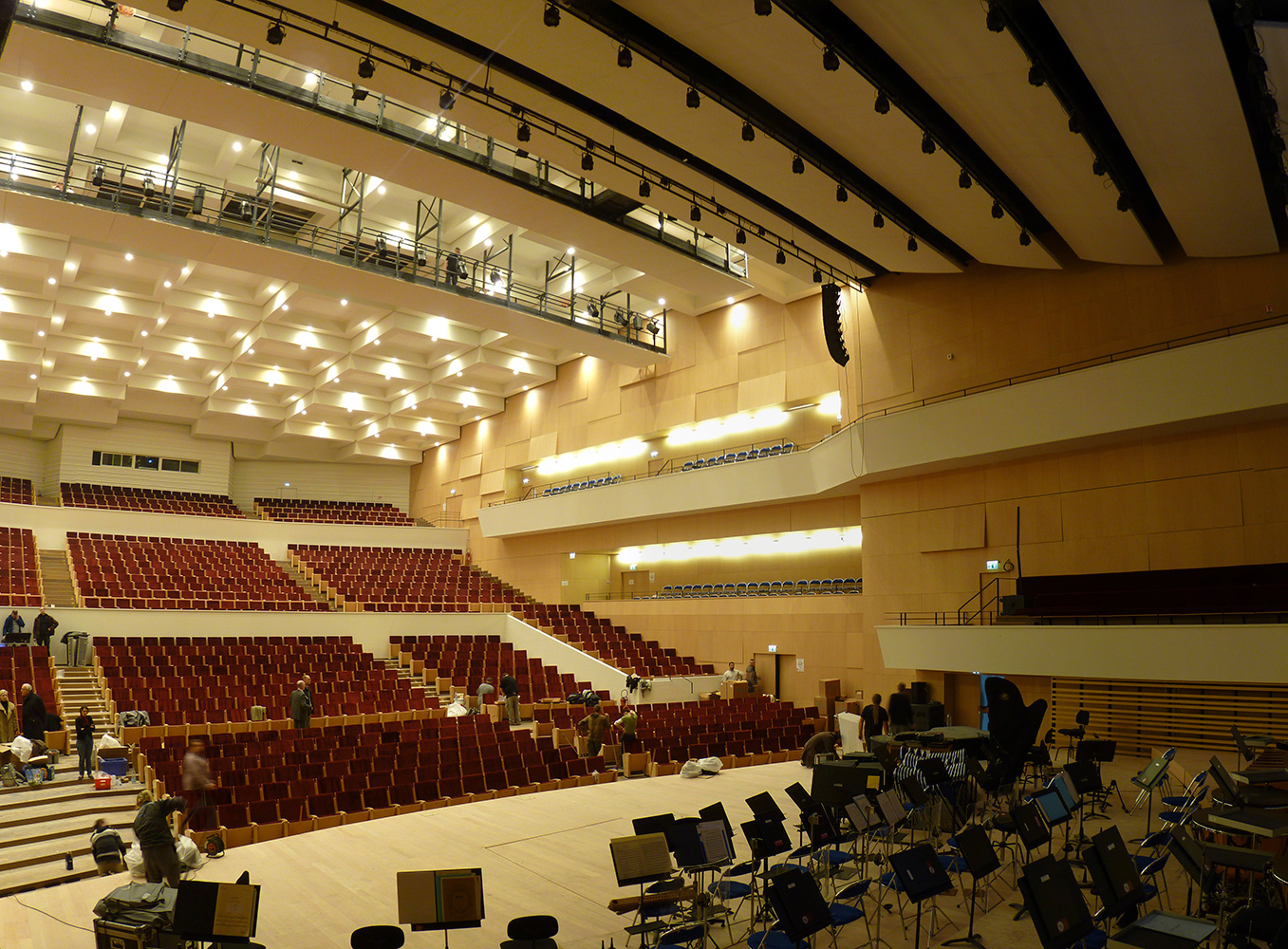 View from the stage.

Photo © Kahle Acoustics