Johan Brulez
Akoesticus
Acoustical Experience
As part of his curriculum, Johan undertook a research project at the LIMSI, Laboratoire d'Informatique pour la Mécanique et les Sciences de l'Ingénieur, in Paris, under the supervision of Brian F.G. Katz, on the subject of "spatial auralisation of the room effect, comparison between real time and off-line simulations". For his research project, he obtained his Masters from the Mechanics and Acoustics Lab in Marseille. At LIMSI he equally participated in the development of the concept of a conference room for virtual reality applications, including stereo-projection and a 3D sound reproduction system.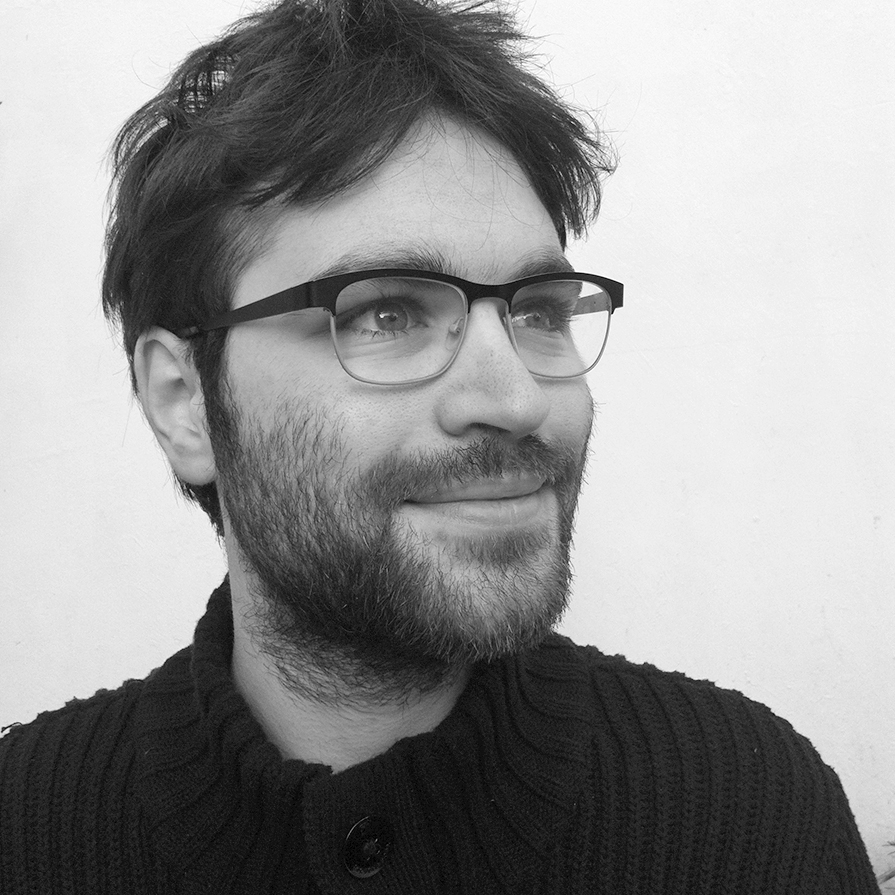 Johan Brulez.
Kahle Acoustics Reference Projects
Johan joined Kahle Acoustics in December 2010. Since then, he has been collaborating on a wide range of projects such as the acoustic improvements for the three performance rooms of the Nancy Symphony Orchestra (Opera House, Concert Hall and Rehearsal Hall), the construction of Bordeaux Auditorium, France; the renovation and transformation of the Salle del Castillo in Vevey, Switzerland; the design of the Shandong Grand Theatre in Jinan, China. And in France, Johan was project manager for the construction of the associative life venue in Epernay.
He worked simultaneously on renovation, transformation and construction of cultural places scattered all around France and Belgium (Marseille, Angers, Paris, Liège, Brussels) where rehearsal rooms, exhibition places and amplified music spaces should cohabitate in acoustics harmony. He was project manager for the Cultural space of Mouvaux, and collaborated on Espace des Arts, Chalon-sur-Saône, and Friche Belle de Mai, Marseille, France. Furthermore, Johan ran programming studies in acoustics for National Dance and Music Conservatory in Lyon, as well as on the future Piccolo Theatre, in Chalon-sur-Saône, or the theatre in Beauvais to name but a few. He also worked on acoustic improvements for the OPRL, Philharmonic Orchestra, Liège, and for the Brussels Music Conservatory, in Belgium and also on the Dervaux rehearsal space of the Orchestre National des Pays de la Loire.
Johan worked on both Lines 14 South and 15 of the train stations' modernization for the Grand Paris Express, in France, and on the NEO2 or next congress centre project in Brussels, Belgium.
From 2014 to 2018, Johan lectured on architectural acoustics — as part of the acousmatic music composition curriculum — at Arts², the Academy of Arts of the city of Mons, Belgium.
Scientific Education
Born in France in 1987, Johan Brulez, after school and preparation for the Grandes Écoles in France, started his engineering studies at the École Centrale in Marseille. Following two years of general engineering course, he specialized in acoustics during his final year and graduated as engineer from the École Centrale in 2010.
Musical Education
Johan Brulez started playing oboe at the age of 7 and attended in parallel both a music and scientific school. He received his Diplôme d'Études musicales, from the Reims Music School in 2007 and continued his studies at the Music School in Marseille, obtaining his degree in 2009. He also studied with Jacques Tys, professor at the National Music Conservatory in Paris.
His repertoire stretches from renaissance to contemporary music and from chamber music to symphony orchestra. From 2005-2008, he went on several tours of France and Italy with La Bande des Hautbois, and in 2009 played in the Orchestre Philharmonique de Marseille under the direction of Jean-Claude Casadesus. He keeps playing in Belgium within various orchestras and chamber ensembles.