Evan Green
Akoesticus
Partner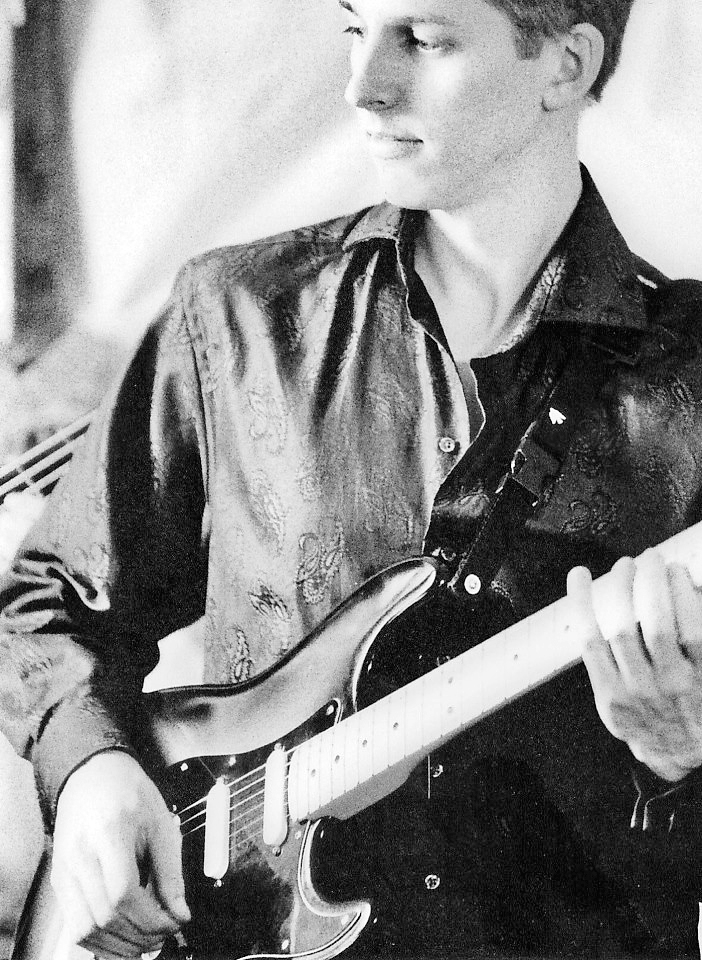 Evan Green performing guitar.
Acoustical Consulting Experience
From 2007 to 2010, Evan worked as Acoustics Consultant at Fleming & Barron in Bath, UK. His projects included, among others, a historical study of the Theatre Royal, Bristol and scale model tests for a multi-purpose hall in Lima, Peru.
In 2010 he joined Sound Space Design, London, attaining the position of Senior Acoustics Consultant in 2013. He was project acoustician for new performing arts buildings such as the Xiqu Centre Hong Kong, a multi-venue centre for Chinese Opera performance and education; the concert hall at the Northwest Cambridge Community Centre and the Yehudi Menuhin School new music studios in Surrey, UK. Renovation projects included stage acoustics improvements at Orchestra Hall, Minneapolis; the conversion of a church in Manchester into a rehearsal venue for the Hallé Orchestra; the reconfiguration of the Attenborough Centre for the Creative Arts (ACCA) at the University of Sussex, UK; and preliminary studies and concept development for the renovation of the historic Massey Hall in Toronto. Evan also worked on the new outdoor opera pavilion for Garsington Opera, UK; and Strauss Square, an outdoor music stage in Dallas, USA.
Kahle Acoustics Reference Projects
In April 2016 Evan joined Kahle Acoustics, bringing his passion for the use of cognitive science in room acoustics design — to better understand how we hear and listen, and to develop new approaches in architectural acoustics.
To list but a few, in Switzerland, Evan completed the renovation of Casino Bern's concert hall, and currently leads the renovation and extension of the Congress Centre in Zürich. He also supports the construction of the Geneva Music Conservatory, Switzerland. He also worked on one of the two highest European concert halls, along with Eckhard Kahle, in Andermatt (opened in 2019).
Evan is on the renovation and extension of the Congress Centre of Zürich, he also works on the new concert hall project for the City of Nurnberg; and in Moscow, Russia he is leading the acoustic mission for the new dedicated space to contemporary art, GES_2.
In China, Evan is working on the numerous on-going projects.
Publications and Teaching
Evan Green regularly publishes scientific articles in journals and conference proceedings. He is also a tutor at the Architectural Association, London, where he teaches acoustics in the Technical Studies programme.
Education
Born in Germany in 1982, Evan grew up in the UK in a bilingual family. He studied Physics at the University of Bath, obtaining an MPhys with first-class honours in 2004. This degree included a year-long research project conducted at Siemens in Munich into the non-linear characteristics of acoustical resonators for medical applications and led to two worldwide patents. In 2010 he completed an MSc in Sound & Vibration Studies at the Institute of Sound & Vibration Research, University of Southampton, earning the PE Doak Award and graduating with distinction. His Masters dissertation, titled a "Scale model analysis of a rectangular concert hall with variable diffusion", was supervised by Dr Mike Barron, since the 1980s one of the pre-eminent researchers in the field of auditorium acoustics. During the intervening years between degrees (2004-2007), Evan designed new modules for the Physics Master's degree at the University of Bath and coordinated and supervised the master's student laboratory.
Musical Experience
Since July 2004, Evan has worked as a professional freelance musician, playing and teaching guitar. His experience ranges from Jazz big bands to pit bands for musicals, live and in the studio. Through this experience, Evan brings an intuitive understanding of acoustics from the perspective of a performer, and of performing arts building operations. Evan is also a member of an experimental choir of architects.