Otávio Colella Gomes
Akoesticus
Acoustical Experience
Between 2019 and 2023, while completing his PhD, Otávio Colella Gomes worked as an early-stage researcher at Müller BBM, Germany within the VRACE project. As part of his PhD research on the perceptual evaluation of early reflections in room acoustic simulations, Otávio gained knowledge and experience in carrying out acoustic measurements according to the ISO 3382 standard, conducting room acoustic simulations in Odeon and EASE, optimizing 3D models, matching simulations with target measured rooms and in designing and running listening tests to assess acoustic conditions.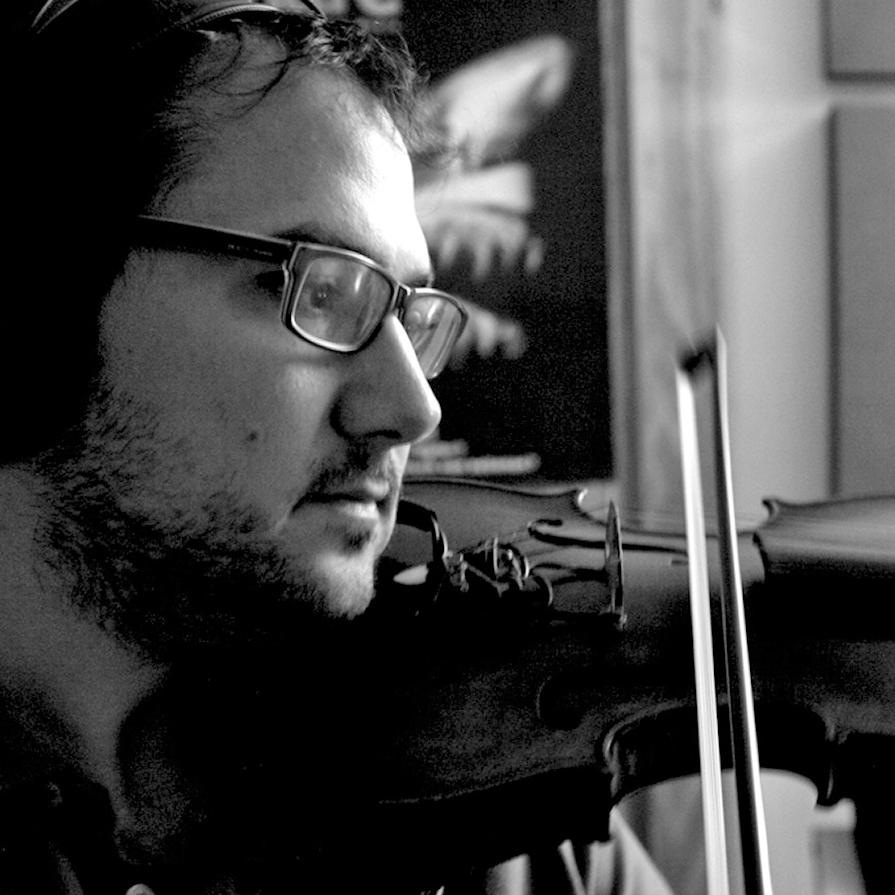 Otávio Colella Gomes.
Kahle Acoustics
Otávio joined Kahle Acoustics in April 2023 combining his passions for music, acoustics and technology to advance internal and project specific research and development projects, while also supporting the team in their consultancy activities.
Education
Otávio Colella Gomes was born in Brazil in 1984 and started playing violin when he was nine years old. In 2010, he graduated with a BA in music at Faculdade Mozarteum São Paulo (FAMOSP) and played for many years as a professional violinist while also teaching violin and producing cultural events.
In 2016 he moved to Dublin, Ireland to study for an MPhil in Music and Media Technologies at Trinity College, graduating in 2018 with distinction. His Master's thesis was focussed on the development and perceptual evaluation of a ray-tracing application for room acoustical simulations. This enabled him to combine his passions for music, psychoacoustics and the sciences. In 2019 he moved to Germany where he joined the VRACE project — Virtual Reality Audio for Cyber Environments — as an MSCA fellow (Marie Skłodowska-Curie Actions), leading to a PhD sponsored by Müller-BBM, Planegg, Germany, together with the University of Music Detmold, Germany. The subject of the PhD research was the perceptual evaluation of early reflections and how to improve auralization results in room acoustic simulations.
Musical Education
Otávio Colella Gomes started his professional music career playing violin with the Orquestra Filarmônica Infanto-Juvenil de São Paulo, at a later stage joining the Orquestra Filarmonia under the conductor Paulo Maron and subsequently joining the Orquestra Sinfónica Municipal de Santos under the conductor Luís Gustavo Petri.
His passion for the performing arts in general also led Otávio to play an active part in the theatre world of São Paulo, taking part in drama and musical productions at, amongst others, the Teatro da Sociedade Cultura Artística, Teatro Imprensa and Teatro Brigadeiro. In parallel to his career as a musician Otávio also taught music and violin, both while in Brazil and while living and studying in Dublin.
Publications and Teaching
Otávio Colella Gomes regularly contributes to academic publications in the field of acoustics and has had articles published at the DAGA, I3DA and Euronoise conferences.